Last updated on April 6, 2023
Don't care much about cheap renter-grade window blinds? Here are 15 great alternatives for any window size, and they all bring great value to the interior. Read on!
My first house had renter-grade window blinds. I bought it with blinds already installed, and it took me a while to replace them. In fact, it'd been about five years until I'd finally decided to pull the plug (talk about procrastination).
I've replaced them with roller shades, but many more options come with a convenience similar to blinds, which aren't ugly or boring. I've listed them all here with great examples.
What can you use instead of the window blinds? You could use drapes or curtains instead of blinds, but that's like throwing the baby out with the bathwater — you can cover windows without curtains. You want to keep the function and convenience of the blinds while getting rid of the decor eyesore.
So all of the alternatives to window blinds listed below are similar and analogous in their function.
The cost is also very important. You want to stay within your budget. So the alternatives I've picked cost as little as $5 per window (in this case, it's window film), or you can splurge on plantation shutters at $300 per window—all up to you. Or you can use alternatives to window shutters.
I chose roller shades. Which option will you choose?
Roman Shades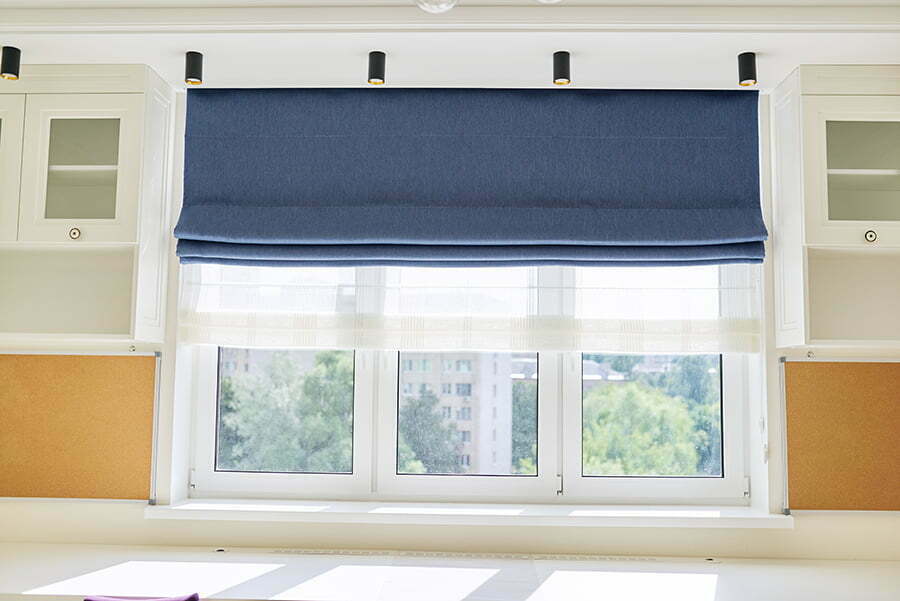 You must have noticed how Roman shades — especially those in floral patterns — are all the range on Instagram and in home decor magazines. It's a trend.
Roman shades are a perfect choice for a unique treatment because they have some of the most personalized features and a wide variety of rich colors and expressive designs.
Roman shades blend features of blinds with a light drapery look. Their style is a continuous fabric with horizontal folds down the shade range.
These days these shades are a trend among all window blinds decorating inspiration.
Many Roman shades are available online (we love the look of linen Roman shades), but once you narrow down, this alternative is quite costly at about $50 to $100 per window.
Roller Shades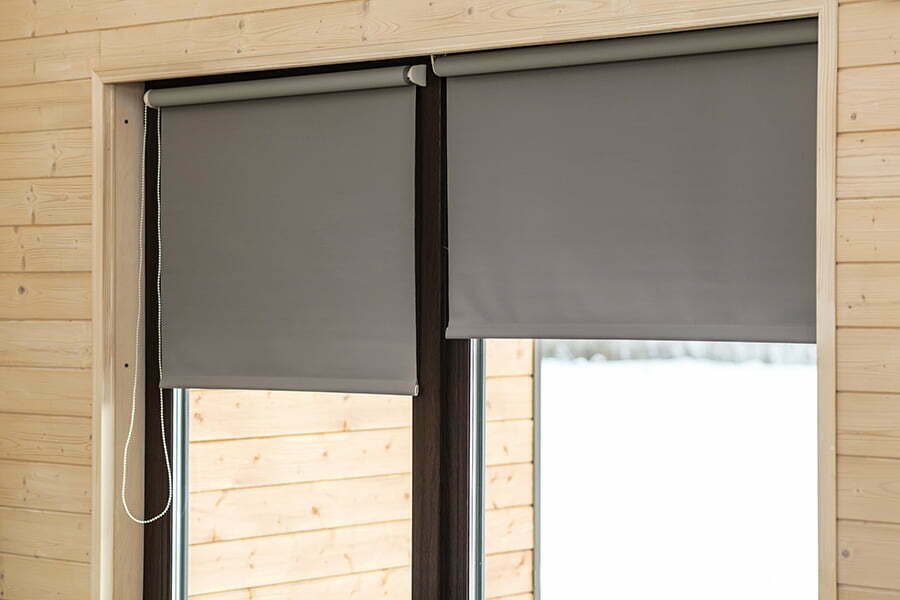 Roller shades produce a sleek and simple look that suits modern design perfectly. They are also unbelievably functional blinds for larger windows requiring minimal care and blinds for skinny windows because they are easily customizable.
Many designers choose roller shades in rooms where the window is the focus.
Roller shades practically disappear when rolled up behind the rollers, which blend in with your home in various finishes. They also offer various light controls, from blackout to shade (as a blackout curtain alternative), making them a versatile choice for any room and illumination scenario.
You can get them for less than $50 per window too.
Cellular Shades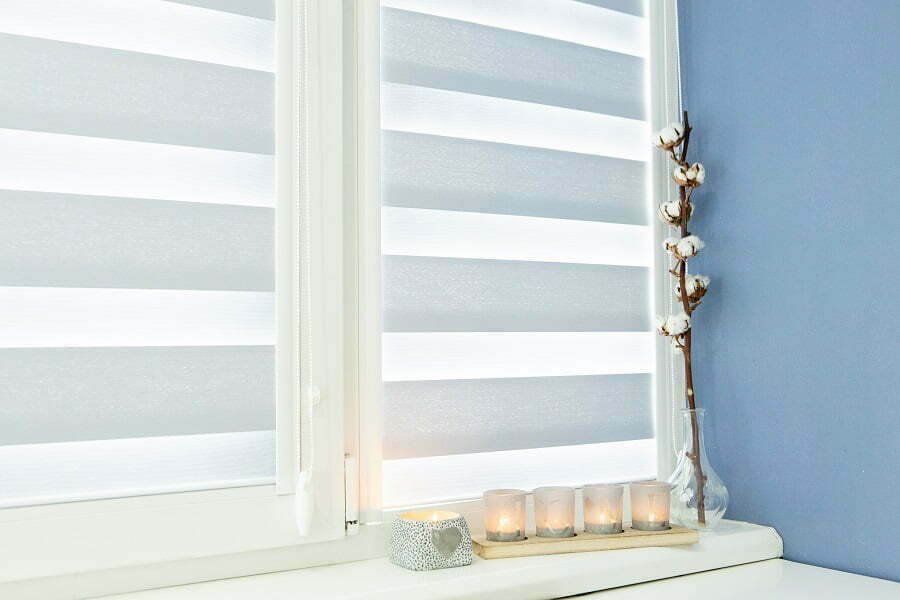 Cellular shades provide a modern look similar to roller shades but add a particular texture to space and provide different advantages.
Thanks to their distinctive wavy design, cellular shades improve windows with superior insulation, increasing the energy-saving quality. The trick here is to trap cold air inside the first layer of panels in a configuration similar to a double-layered accordion and prevent it from entering the living area.
Cellular shades are also esthetically striking in addition to their eco-appeal. The shades can be found in various colors. The result is a classic Venetian blind with an origami twist.
They can be equipped with modern lifting systems such as top-down and bottom-up lifts for bathrooms where you might want improved lighting to reveal the top of the window but would want the bottom portion of the window shade for privacy.
Cellular shades, automated with silent service, often add a touch of high technology to modern rooms. This alternative's price varies depending on the rolling mechanism, but you can get them starting at $30 for a small window.
Sliding Panels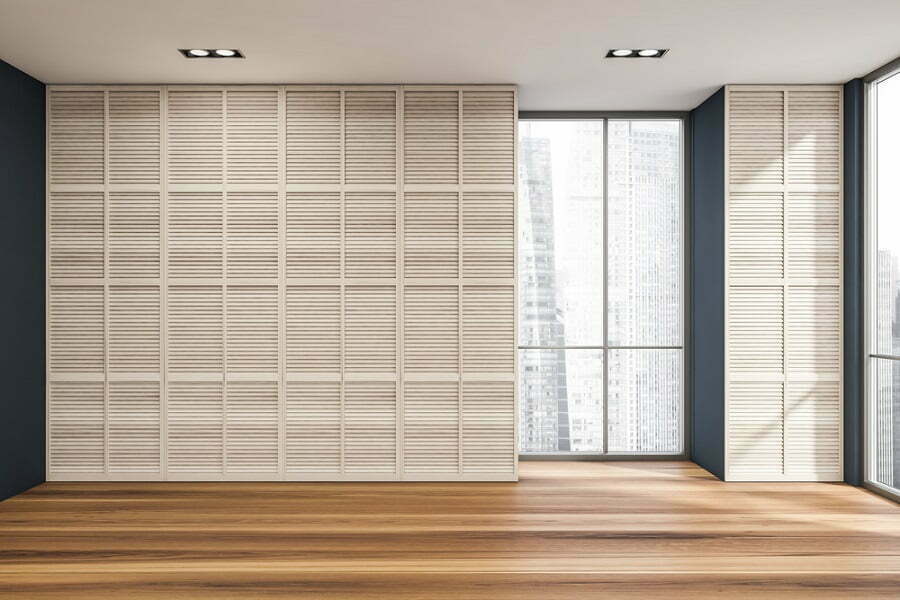 These panels, ready-made from major retailers such as IKEA, work on a device similar to vertical blinds but with a less built-in approach.
Sliding panels are larger and more flexible so that they can be stacked or distributed to control lighting and privacy.
They are easy to mount and change by cutting the panel to the width you like; it's an excellent choice to dress a rental. You don't have any messy cords – perfect for a space with children as well.
The cost of this option is comparably higher, and you'll pay up to $150 per window.
Grass or Bamboo Shades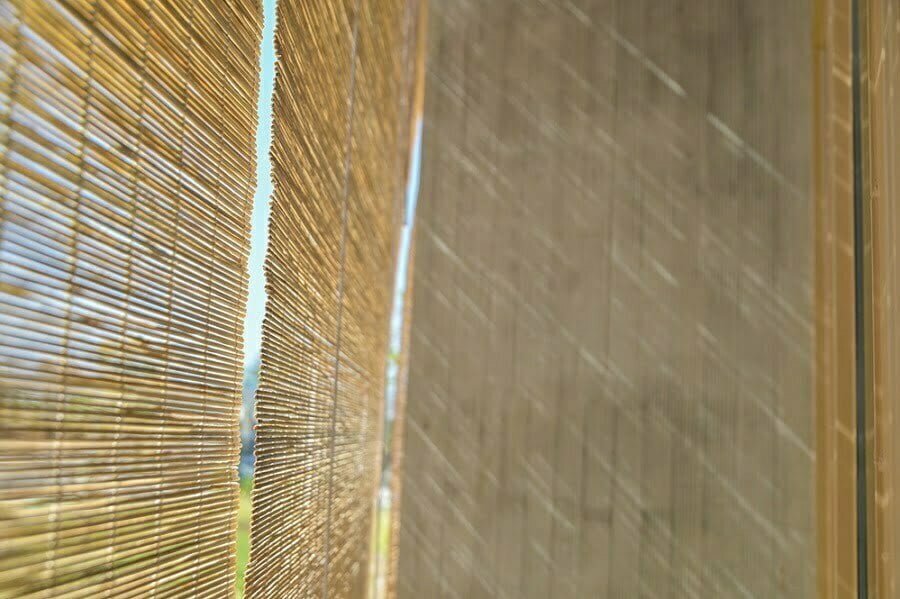 If you're looking for something more visual, jute, bamboo, or grass shades are a very sustainable choice.
This alternative is cheaper too, and you can get them for as little as $20 per window.
Transitional Shades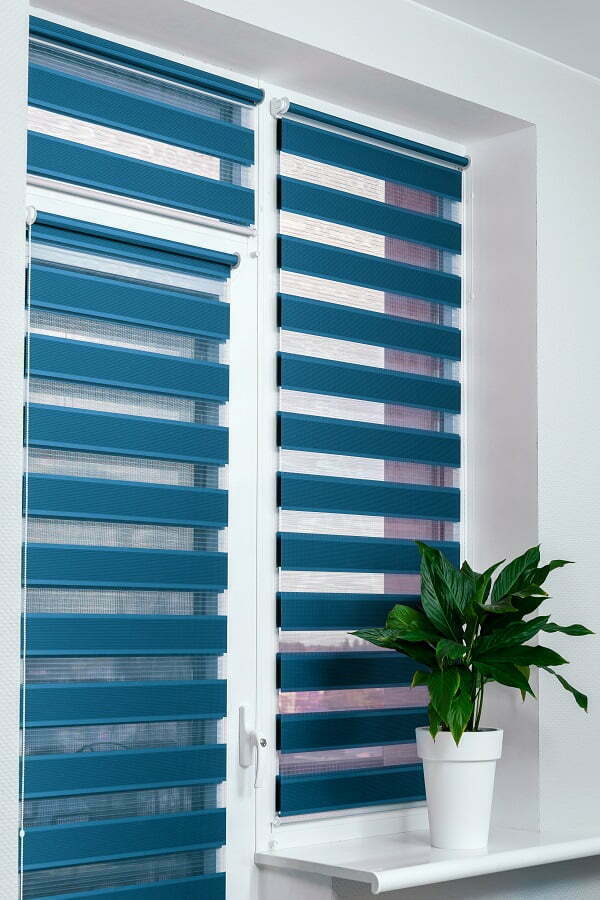 Transitional shades are a great way to make a statement without ruining the slim lines and minimalist decor of a modern room.
If you're unfamiliar with them, they're essentially a kind of roller shade with a fabric front and back (dual-layer), alternating between opaque and sheer stripes.
Their unique architecture can be partially opened, closed, or completely opened. Thanks to their bold horizontal lines, they can fit well in a space with larger windows and create a feeling of depth.
The average cost of transitional shades is around $50 per window.
Window Film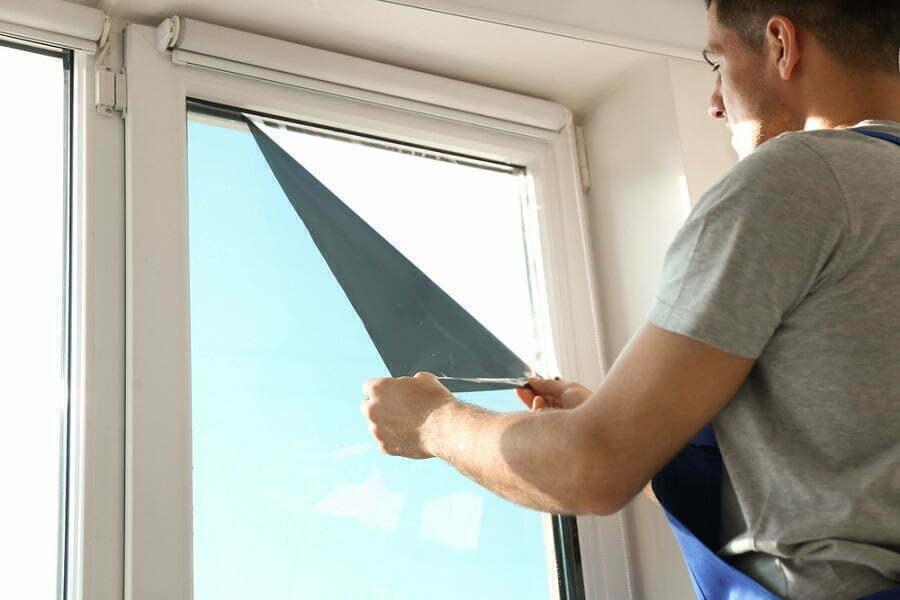 Window privacy films are a perfect option if you want to see the light, but the view is obstructed. They are often beneficial if you have animals who try to throw at and chew on windows.
Films use static electricity to remain on your windows, so it is super easy to install and remove them. And their options are improving and improving.
It's also one of the cheapest alternatives, as you can get them for as low as $5 per window.
Tie-Up Curtains
The country cousin of the Roman shade has no pull cord in these cute fabric shades, so there is the right choice for toddler rooms.
It's a cheap option, too, as they cost under $15 per window (depending on the design and material.)
Fabric Valances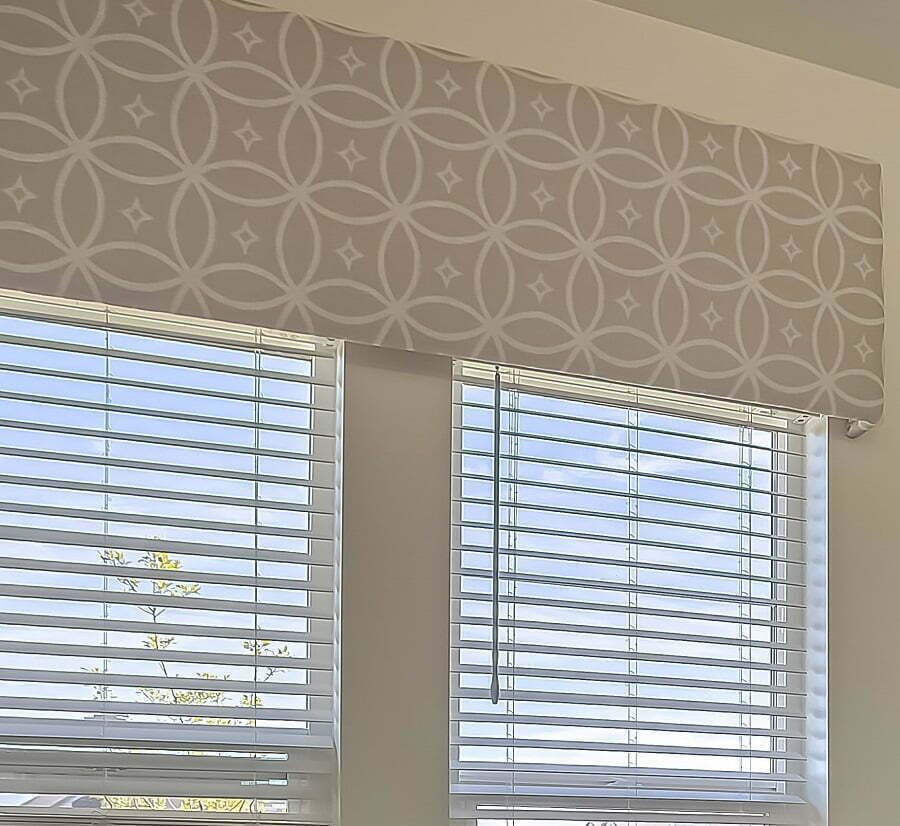 The fabric valances are made of premium material for a beautiful result. As alternative window treatments, they bring simplicity and sophistication to the whole look of living room windows.
Choose to be brave with loud patterns that represent your modernity. You can get them relatively cheap, too, as this alternative starts under $15 per window.
Faux Stained Glass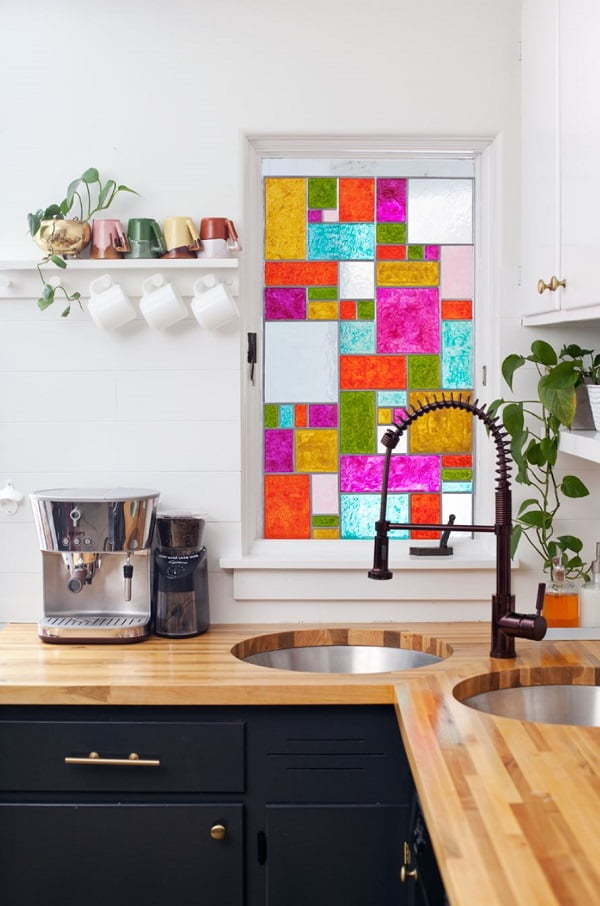 Stained glass adds color to every space and filters light when used as a window treatment, in a charming, exclusive way.
Take a look at A Beautiful Mess blog and build your custom stained-glass windows. The project requires only one piece of glass, some lead stitching, and glass paint – all of which are available in your nearest craft shop.
Rustic Shutters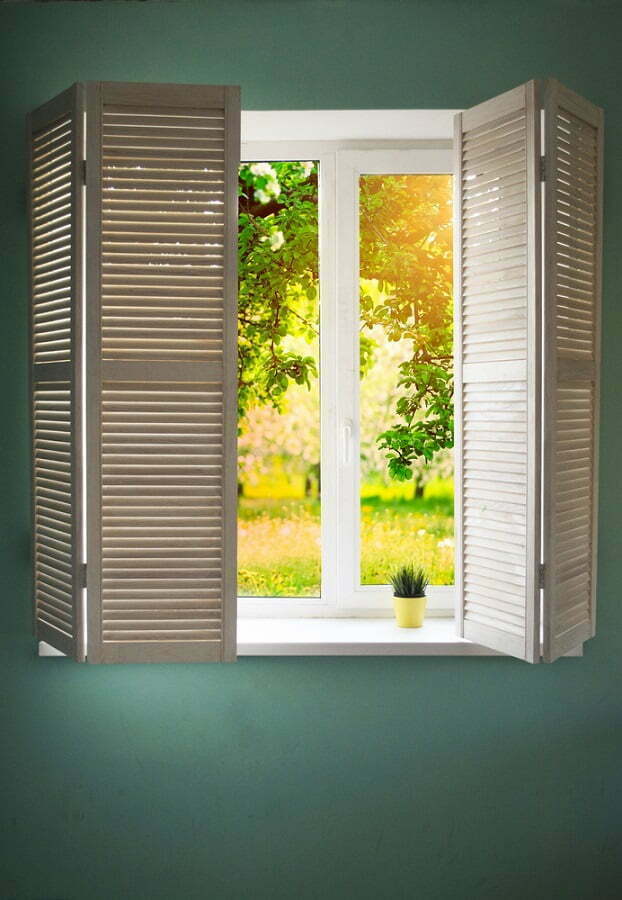 While these rustic shutters look like timeworn antiques, they have actually been made out of reclaimed wood boards. This part can be adapted for any window.
Fancy it up with distressed paint and barn door hardware for a truly rustic theme. You can get rustic shutters from stores, or you can make them yourself from reclaimed wood if you're into DIY.
They'll cost you more than average shades, but the unique look is worth it.
Macrame Hanging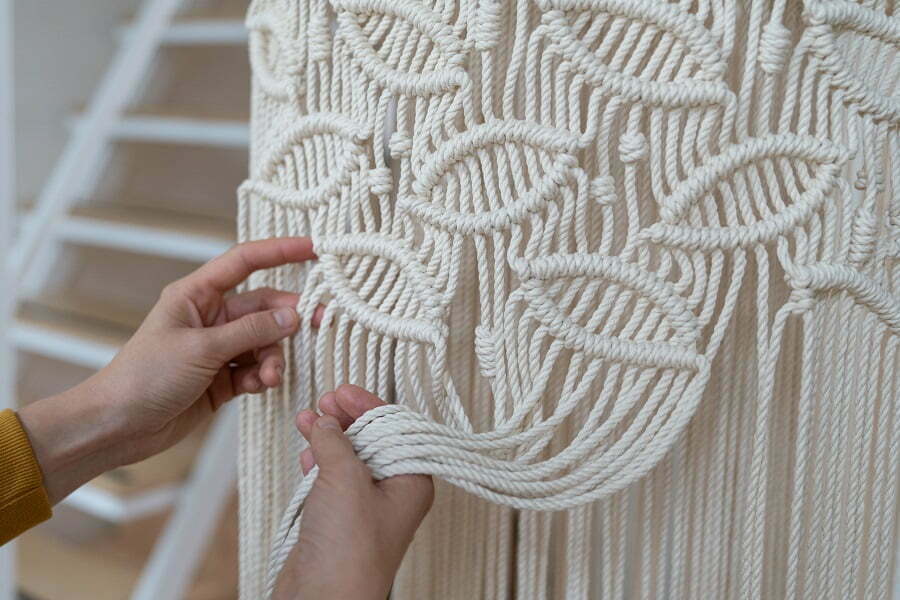 If your taste is not traditional in window coverings, your blinds alternative may be knotted. The macrame window treatment can be threaded in nylon string, jute, or yarn. It's a unique look, and it costs a little over $50 per window.
Laser-cut Wood Panels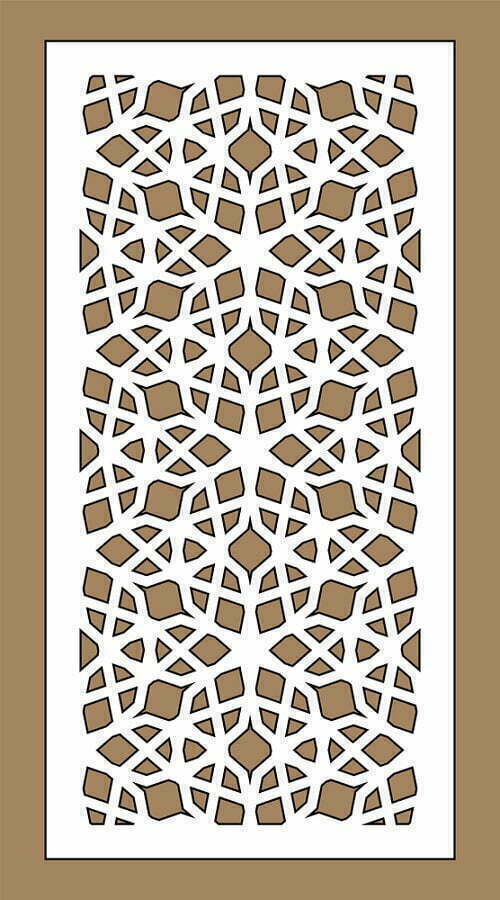 The laser-cut wood panels seamlessly cover the windows to provide full privacy and light access. Roll them over the blank wall to unfold a stunning art piece.
These aren't that expensive either, and you can get them for a little over $30 per window.
Plantation Shutters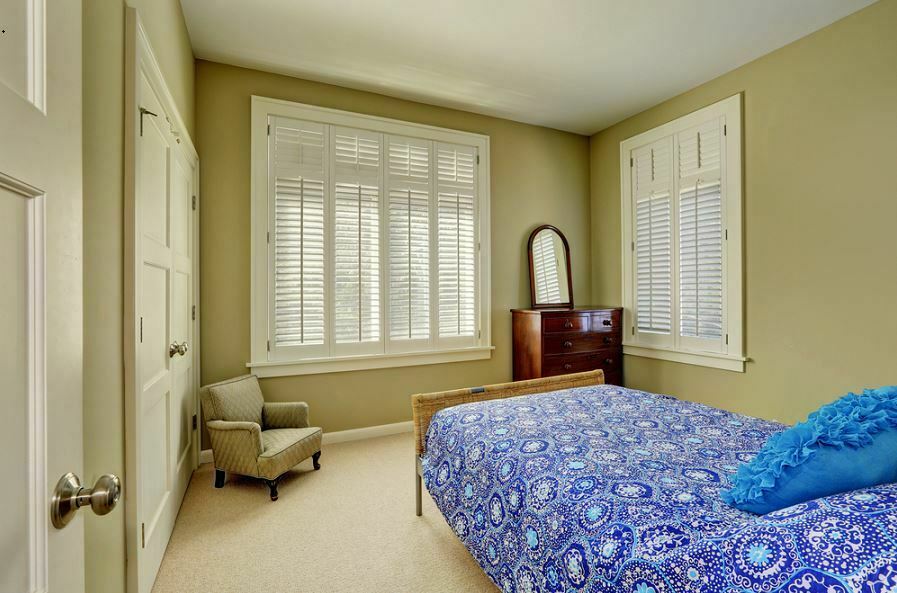 The ultimate window dressing for achieving a Hamptons look is fixed plantation shutters, which are adjustable to block light and moderate temperatures inside the house.
They will give you a classy look, but it's also the most expensive window blinds alternative on the list and may run up your bill over $300 per window.
Plants in a Window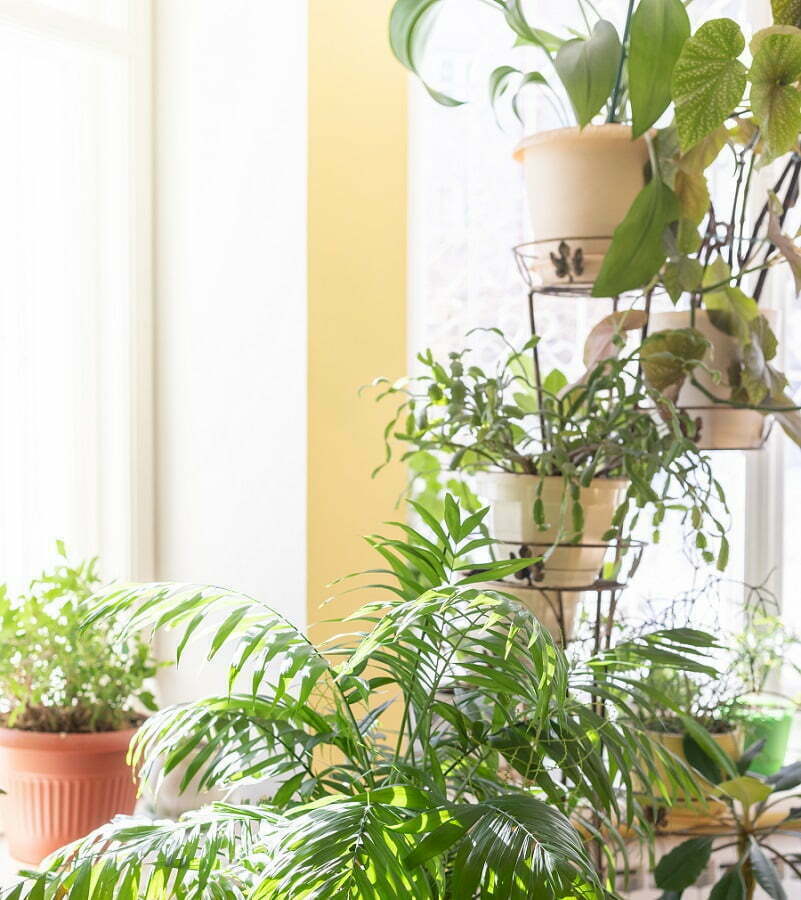 Putting potted plants in the window will obstruct the view for privacy but still let in plenty of daylight. It's a way to bring nature into your home.
Put houseplants of various sizes on the window sill to achieve this effect. This idea will work with sheer curtains.
If the window sill is not big enough, another option is putting a plant rack in front of the window.
FAQ
How do you dress a window without curtains or blinds?
You can choose from a few types of roller shades, sliding window panels, window film, shutters, or painted glass.
Should blinds be lighter or darker than walls?
Unless you want them completely disappear from your decor, the blinds or their alternative should be either lighter or darker than the walls. It depends on your decor choices.
How can I cover my windows cheaply?
The cheapest alternatives include window film, painted glass, grass or bamboo shades, fabric valances, and tie-up curtains. Their cost starts at $5 to $15 per window.
How do I stop my neighbor from looking out the window?
You will need to block the window view completely. Unfortunately, that means you will not be able to see outside as well. The options include roller shades, window film, painted glass, sliding panels, and shutters.
Does window film provide privacy at night?
Regular semi-translucent window film will provide privacy both during the day and at night. However, a reflective film that provides a one-way view will only work during the day and lose its privacy function at night.
Recap
Liked this article? Here's what you can read next: