Last updated on October 3, 2022
Here are all window blinds options for large windows. You can use any of these, and they will fit nicely.
Most types of blinds are excellent for small to medium windows, but it might be trickier to get them on large windows. Some blinds might not be a good fit at all. For example, mini blinds can look good, but their small slats can be a nightmare to maintain when too wide. Installing large blinds can get expensive very quickly too.
But some window blind options are excellent for large windows, and we will list them here and discuss their use.
Let's begin!
Cellular Shades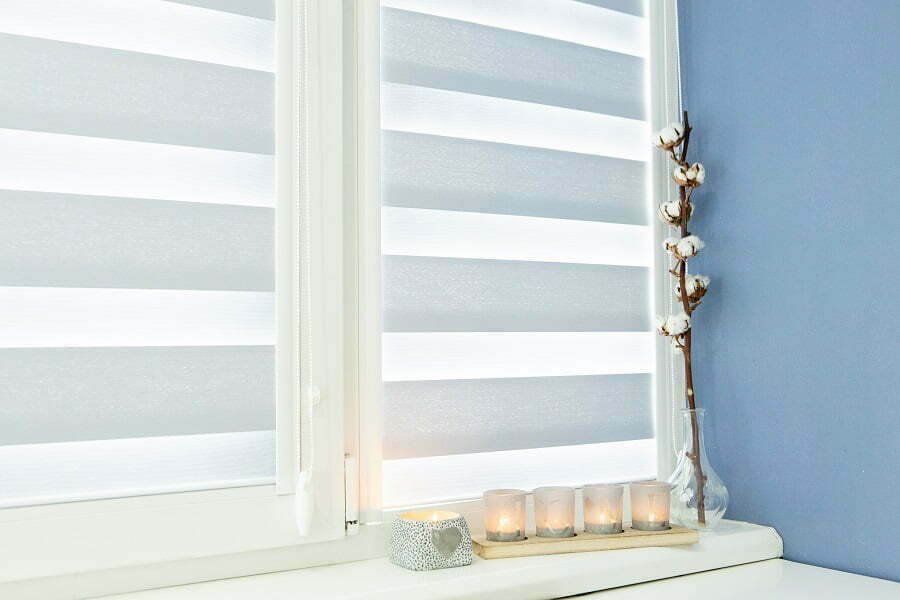 Cellular shades are sleek, slimline window coverings that are easy to install. They are available in various colors and styles to suit any decor. They are also available in larger sizes than you might expect. The best part of them is that they are energy-efficient thanks to their double-layer (honeycomb) system that traps air.
Roman Shades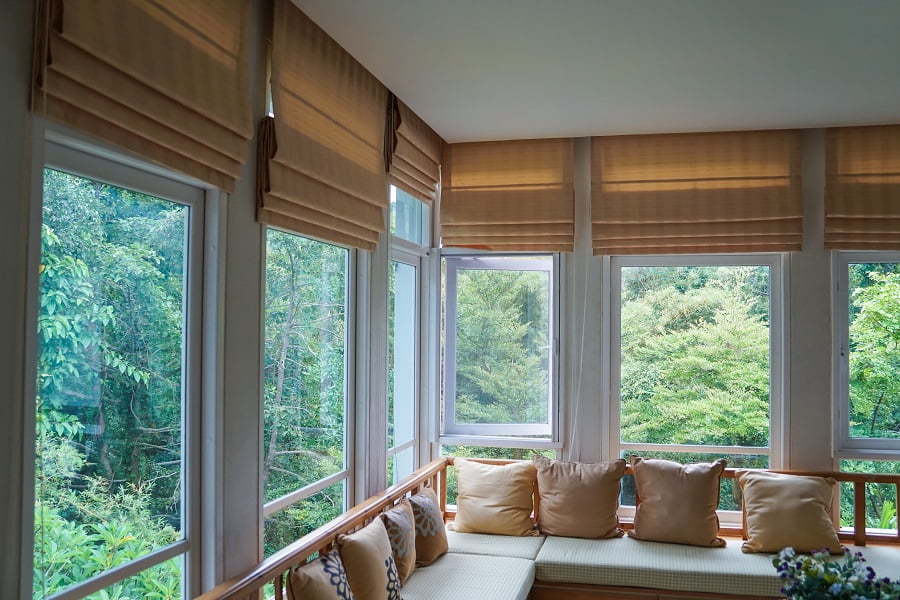 Roman shades are great for covering big windows. They are easy to install and come in many different colors and patterns. They provide privacy and insulation while adding style to any room.
Modern Roman shades are great for adding style to any room. You can choose from different colors and textures. These shades come with a roller mechanism to adjust the amount of light coming into your room.
Roller Blinds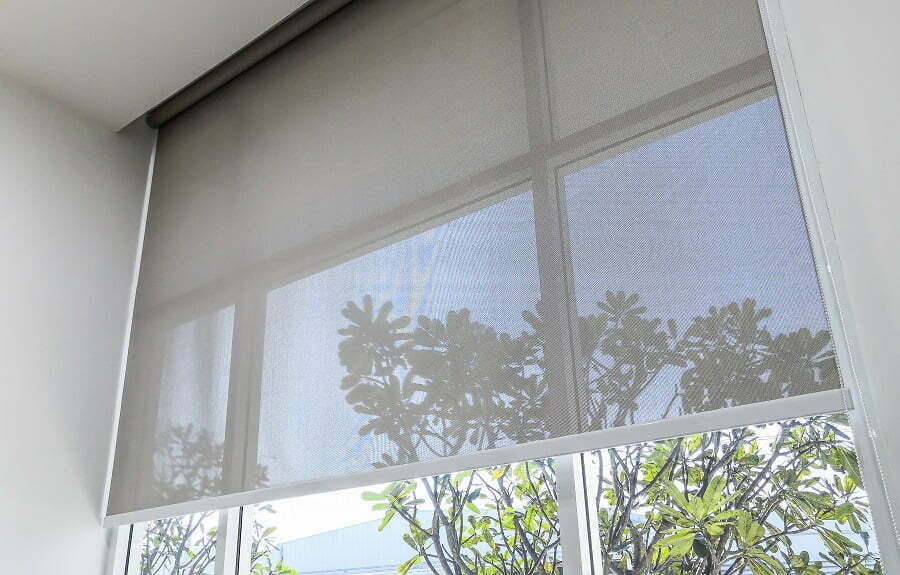 Roller blinds are great for larger windows because they allow you to control the amount of light entering your home without the need for curtains. They also keep the room cooler during the summer months when you want to keep the temperature inside at a comfortable level.
You can choose from many different styles of roller shades. Some come in a blackout or light-blocking fabric. Others offer more natural colors. There are also solar shades that let you enjoy the sunlight without damaging your windows.
Vertical Blinds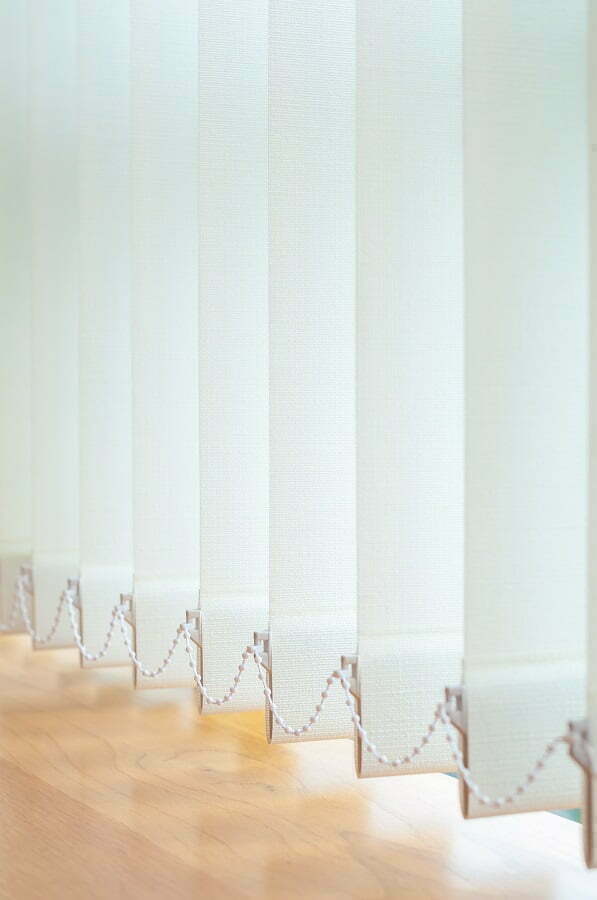 Vertical blinds are great for large windows because they are easy to clean and maintain. The wide and tall slats are ideal for tall windows. Fabric vertical blinds are elegant but not recommended for damp areas due to the possibility of mildew. Vertical blinds should be treated gently. You can order extra vanes so you can replace a broken one quickly.
Economy vinyl vertical blinds in almost white and deluxe wood blinds in frost plus they can be made in wide sizes possible for window treatments. Still, vertical blinds work best when windows are wider than taller. Got a wall of windows or a massive sliding glass door you're trying to cover? Vertical blinds might be right if you got a wall of windows and a massive sliding glass door.
Vertical blinds should be operated by a tilt wand or a chain loop.
Large Wooden Blinds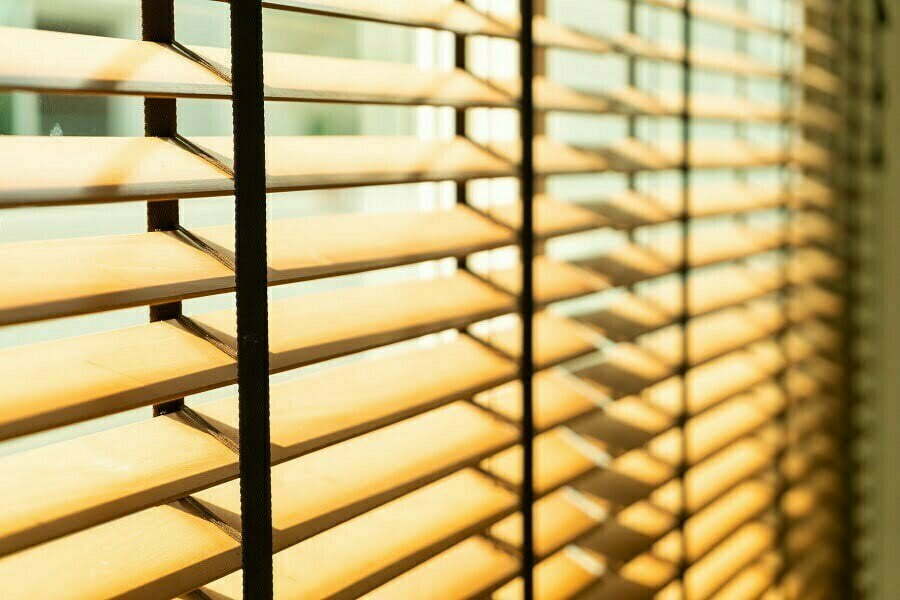 Blinds that offer elegance, versatility, and enhanced safety are wood blinds. Wood blinds can make any room look beautiful. They come in various colors and textures. Wood blinds are great for privacy because they're made of solid wood. Other materials tend to be more transparent, but wood blinds are much better than others when blocking out light.
Faux Wood Blinds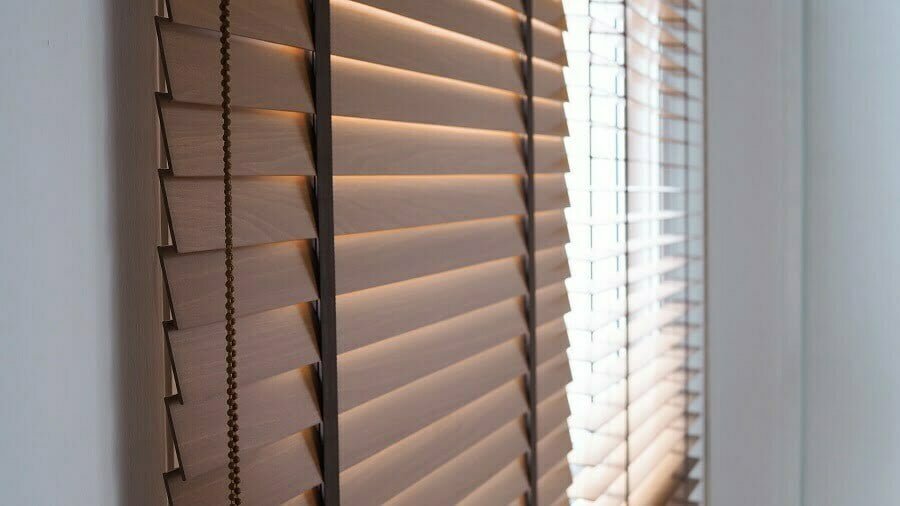 Faux wood blinds are affordable for homeowners looking to add some style to their windows. They're also very durable and easy to clean. They can be installed in any space that gets wet or humid. Wood blinds, however, are not recommended for use in those areas due to their susceptibility to warping and swelling.
Sliding Panels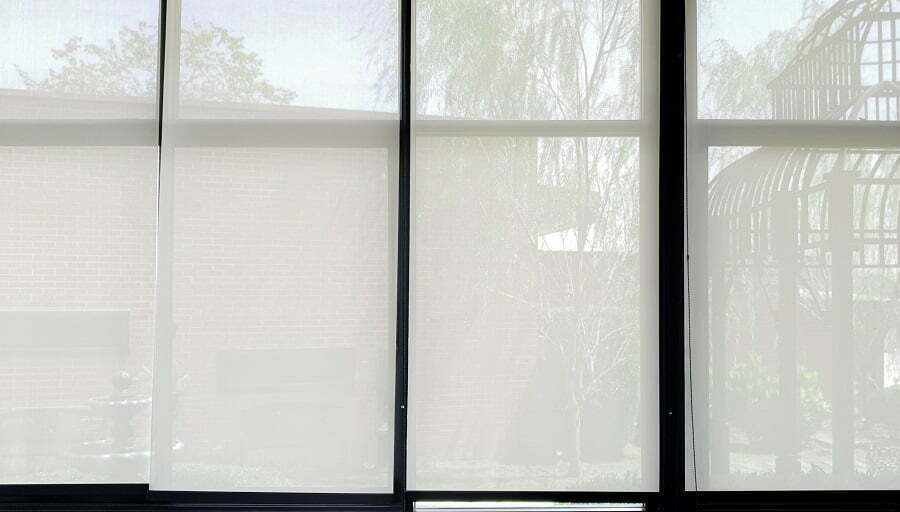 Sliding panels or panel track blinds offer a clean and modern take on vertical treatment. They are usually made from the same fabric in horizontal shades. Much like vertical blinds, they are excellent on tall windows but they also make it easy to install on wide windows too.
Plantation Shutters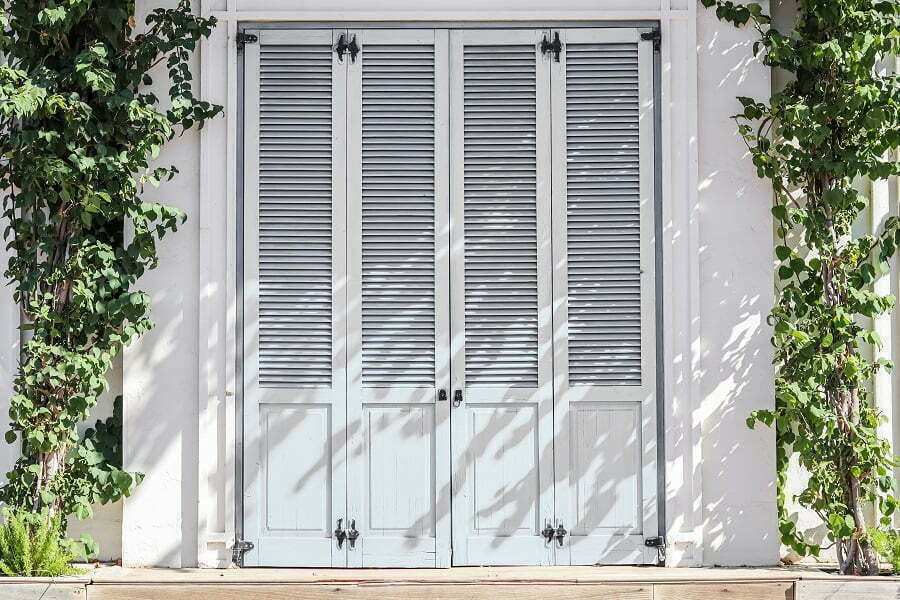 Traditional shutters are a sophisticated option for wide windows, and Plantation shutters are a durable, unique option for sliding glass doors. Choose either the warmth of 100% hardwood or the modern design of composite shutters. Whatever you choose, shutters will add an architectural element and timeless sophistication to your space. Though, they can be quite expensive, so you might want to look into alternatives to shutters too.
Fabric Shades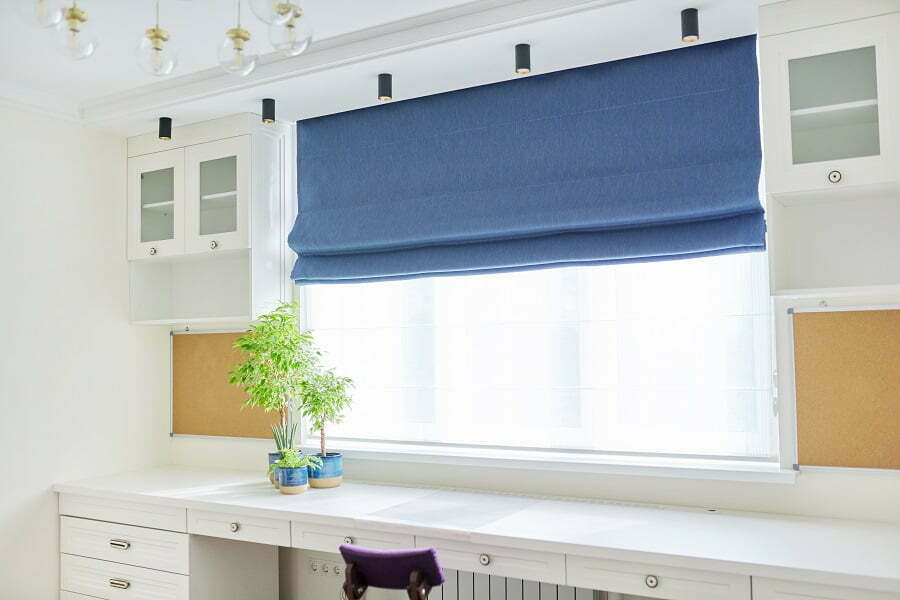 Fabric shades are window treatments that cover windows and doors to block light and heat while allowing for ventilation. They can be used on any window, including patio doors and sliding glass doors.
Fabric shades are great for large window treatments because they allow you to control how much light enters your home, and they are not limited to size.
Smart Blinds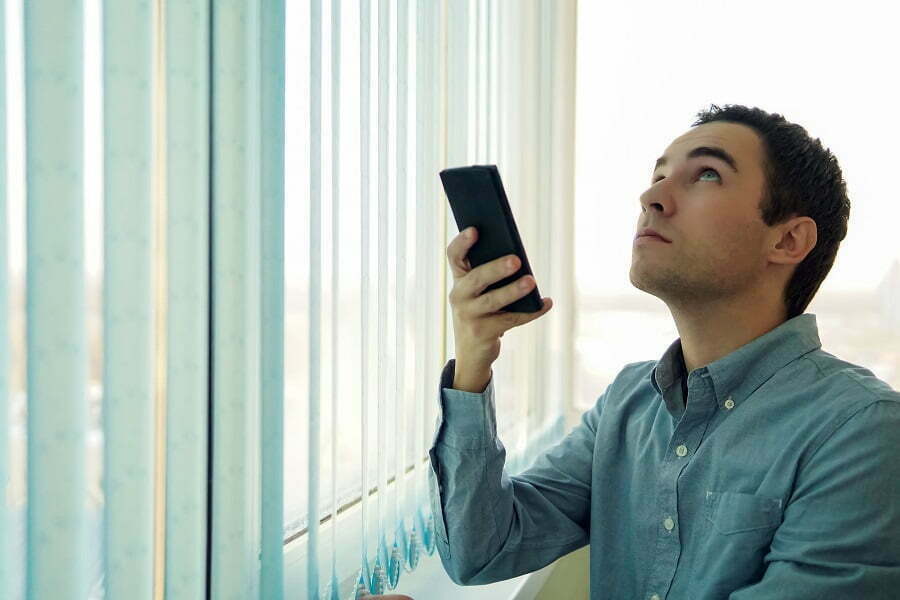 Smart blinds are window shades that can be controlled remotely via an app on your smartphone. They can use sensors to detect when someone is home or control closing and opening based on the time of the day.
Smart blinds are great for larger windows like those found in sunrooms. They allow you to control the amount of light entering your home without having to open curtains or shades.
Custom Blinds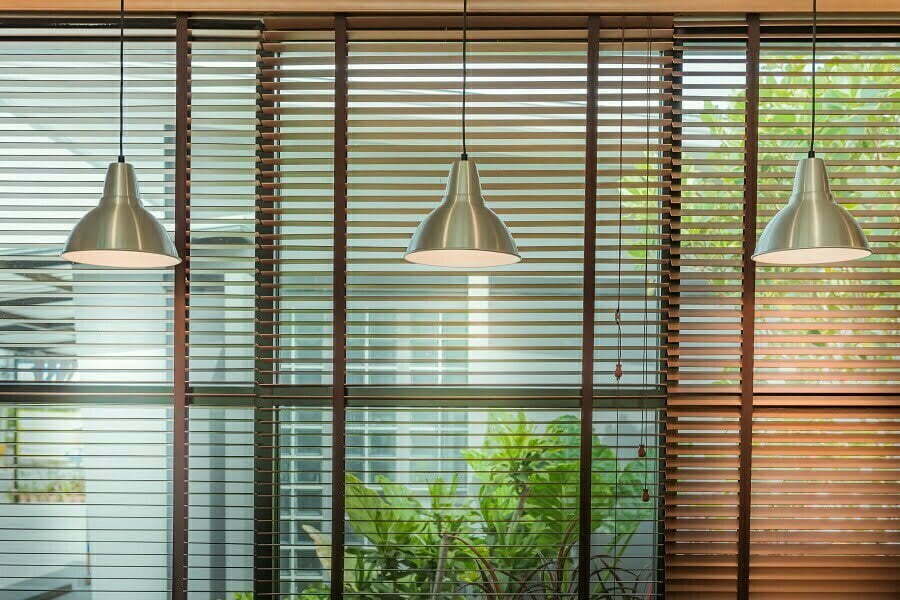 Custom blinds are custom-made window treatments that can be used for any type of window. They are available in many different styles and colors, including blackout shades, roller shades, Roman shades, pleated shades, vertical blinds, Venetian blinds, and cellular shades.
Extremely large windows might require custom made-to-fit blinds to block the sun or keep out glare from the window. These types of blinds are designed with extra-long slats that allow you to open them up to let in light while still blocking out the sun.
The Takeaway
There's no one-size-fits-all when it comes to large windows. It depends on what you want to achieve. For example, vertical blinds may be a perfect choice if you have a smaller area to cover. If you need a lot of coverage, panels, rollers, or fabric shades might be the best option.
FAQ
What is the difference between vertical blinds and roller shades?
Vertical blinds are ideal for smaller spaces where you don't need a ton of coverage. Roller shades are great for larger rooms, especially when you need to block out light.
How do I know which type of shade works best for my home?
The first thing to consider is whether you want to block out light or keep the view unobstructed. Then, decide how big your windows are. Do they have a lot of space to fill? Are they narrow or tall? Once you've determined this information, you'll be able to determine which type of shade will work best for you.
Can I use both vertical blinds and roller blinds together?
Yes, but you'll probably need two sets of hardware. Depending on the style of the blinds, you may need a rod set (for horizontal blinds) and a track system (for vertical blinds).
Will my new shades fit my existing windows?
No matter what kind of shade you purchase, make sure it will fit your windows before buying. Measure the width of the opening and compare it to the width of the shade.
Recap
Liked this article? Here's what you can read next: