Last updated on October 14, 2023
There are many types of blinds, and we have rounded up all for your convenience. As new types of blinds appear, we keep updating this article.
From traditional blinds to smart blinds, from classic Venetian style to Roman shades – the humble window blinds come in many styles and kinds often replacing curtains. So to be able to choose the right blinds for your windows, you need a guide that has all of them in one place. This is that kind of guide.
The list is below. Keep in mind that many of these types can also come in different materials, but there's no point in listing those separately. Instead, we have a list of window blinds by function. Then we discuss their materials and functions.
We also discuss decorating with window blind ideas in another article.
Let's begin!
Venetian Blinds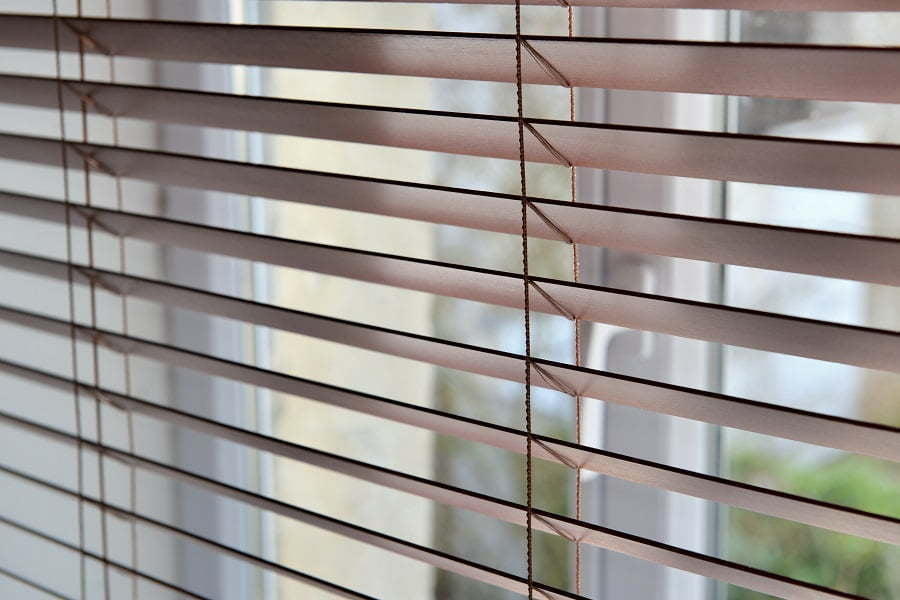 Venetian blinds have horizontal slats and get their name because they were originated in Venice, Italy. The window blinds were used in place of shutters or fabric curtains. That's why they can still look like real shutters.
Vertical Blinds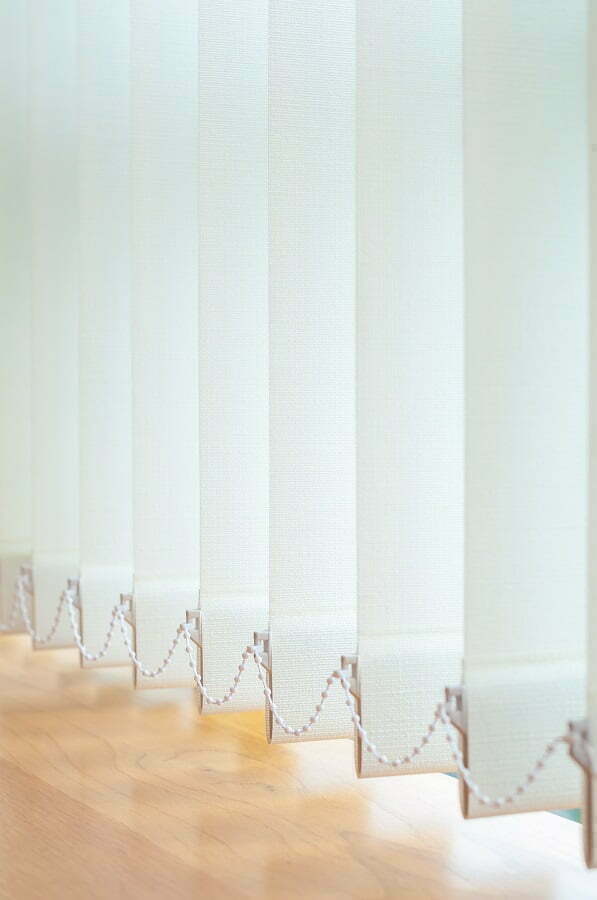 Traditional vertical blinds are made from faux wood, PVC, fabric, and other simple yet durable materials; therefore, there is an option to complement any decor, especially with skinny windows. These blinds are perfect for patio doors or sliding glass doors and are among the easiest window coverings to clean.
Mini Blinds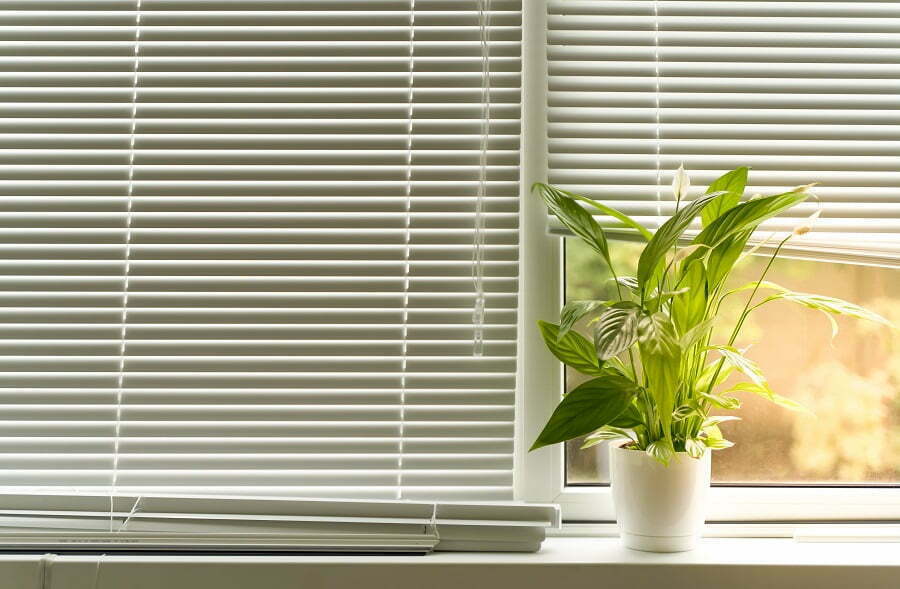 A mini blind is essentially a variety of horizontal window blinds. They are made of narrow and long slats that are kept together by string. The slats are less than 50 percent of the width of a standard Venetian blind and are typically made of aluminum, measuring an inch or less. Contrary to what some people may think, mini blinds are not out of style.
Micro Blinds
Micro blinds feature narrow and lightweight slats. Width-wise, they measure only half an inch. The slats are smaller; however, they shut out the light more efficiently. In addition, micro blinds are suitable for windows that have an unusual shape or small windows.
Panel Blinds
These are a variety of conventional vertical blinds, and they feature wide fabric panels that smoothly slide across on a delicate headrail. The dimensions of the panels make them excellent blinds for large windows, bi-fold doors, and patio doors.
Pleated Shades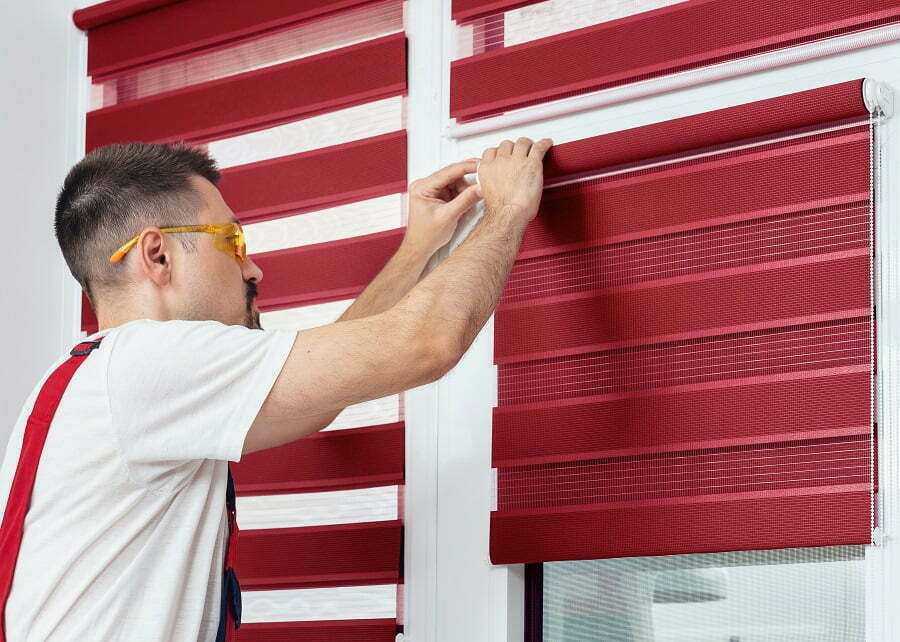 These shades are a single layer of material corrugated into pleats to deliver energy efficiency and provide a custom look. These are quality shades; however, they do not provide superior insulation.
Cellular Shades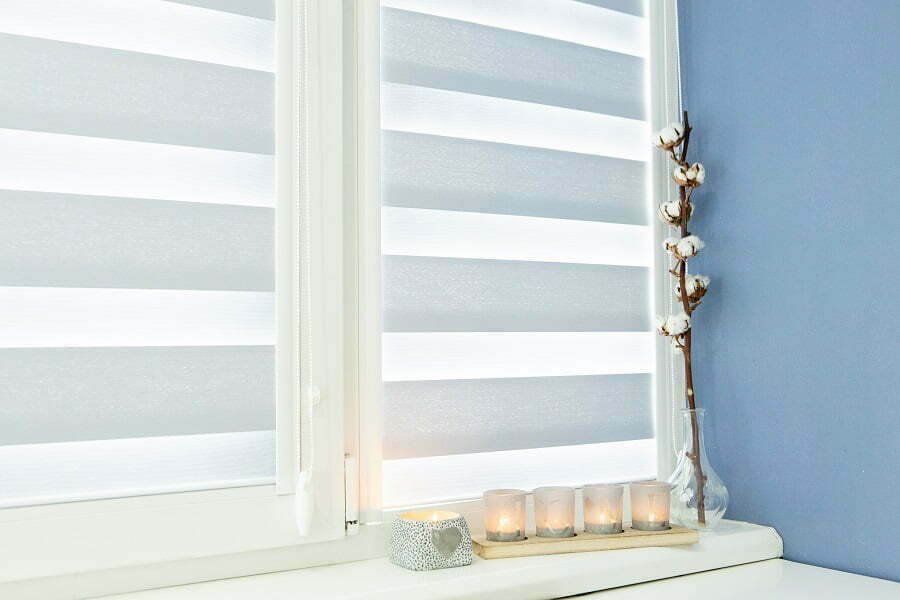 Cellular shades (also known as honeycomb shades) provide superior insulation, and they go a far way in making a room both functional and aesthetically appealing. This insulation assists with energy and sound. Honeycomb shades are among the most energy-efficient and best window coverings.
Roman Shades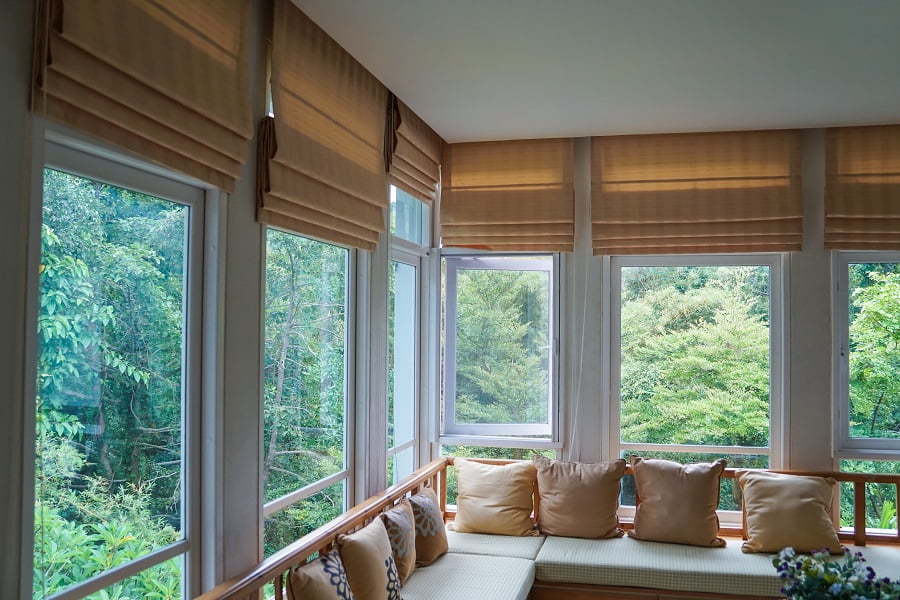 These fabric window coverings can be lowered or raised with the assistance of a cord system and rings stitched onto the back of the material. When raised, the material evenly stacks in horizontal folds.
Roller Shades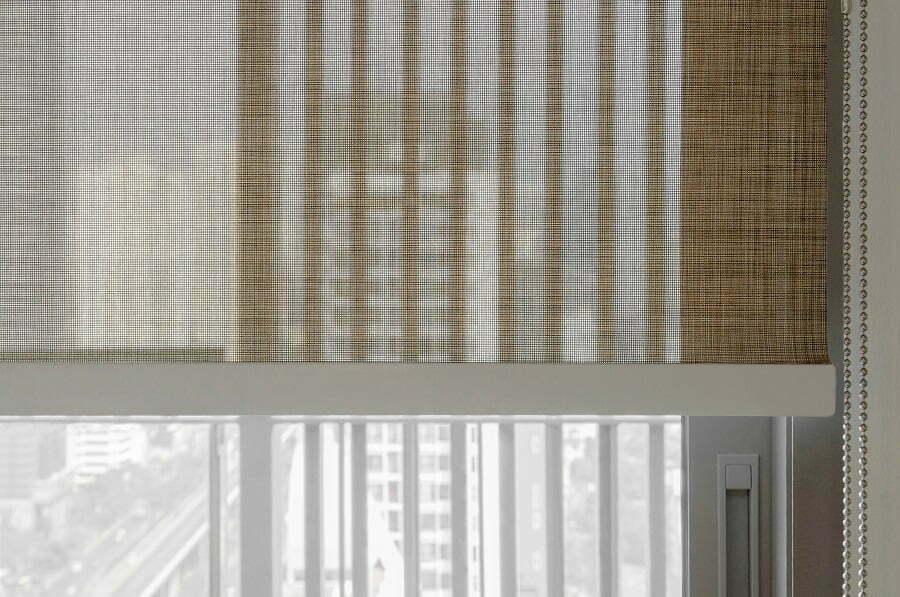 Roller shades are available in a wide assortment of colors and fabrics. If the style is way up on your priority list, the shades provide a sleek design in your home.
Tie-up Shades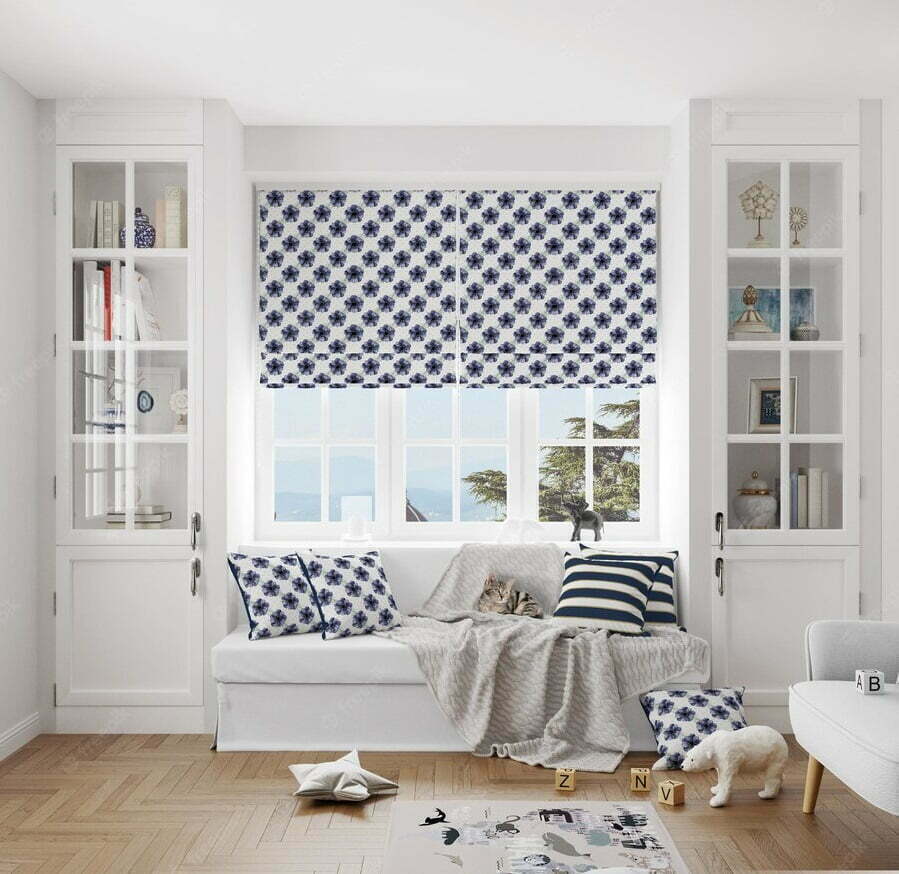 Tie-up shades add a unique element to window coverings. Create thin accordion folds until you lift the shade to the desired height for the neatest appearance.
Solar Shades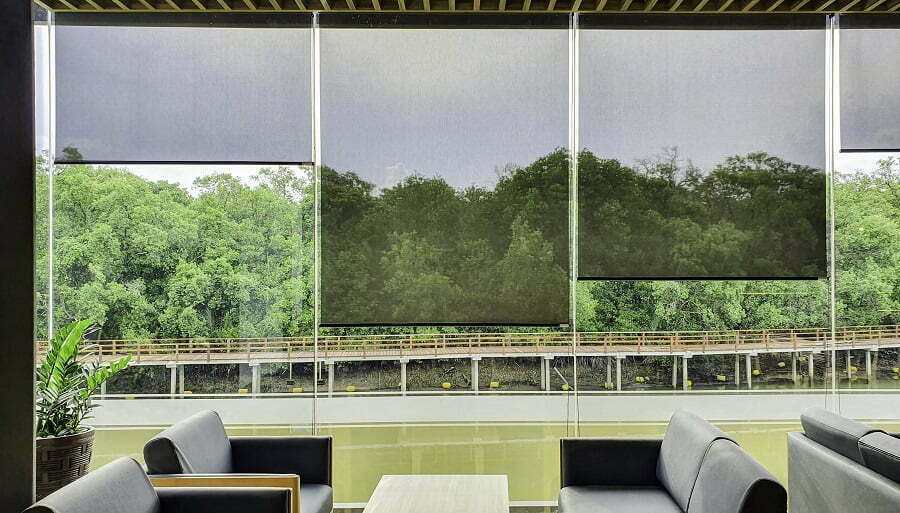 These shades are an excellent window treatment option for rooms open to the sun. In addition to blocking the light, these shades safeguard against harmful UV rays, reduce glare, and prevent furniture, carpets, and household surfaces from fading.
Outdoor Shades
These shades enable you to stay cool while keeping your outdoor view. Made out of weather-resistant material that blocks damaging UV rays. These shades add sleek style and a protective barrier to exterior areas.
Skylight Shades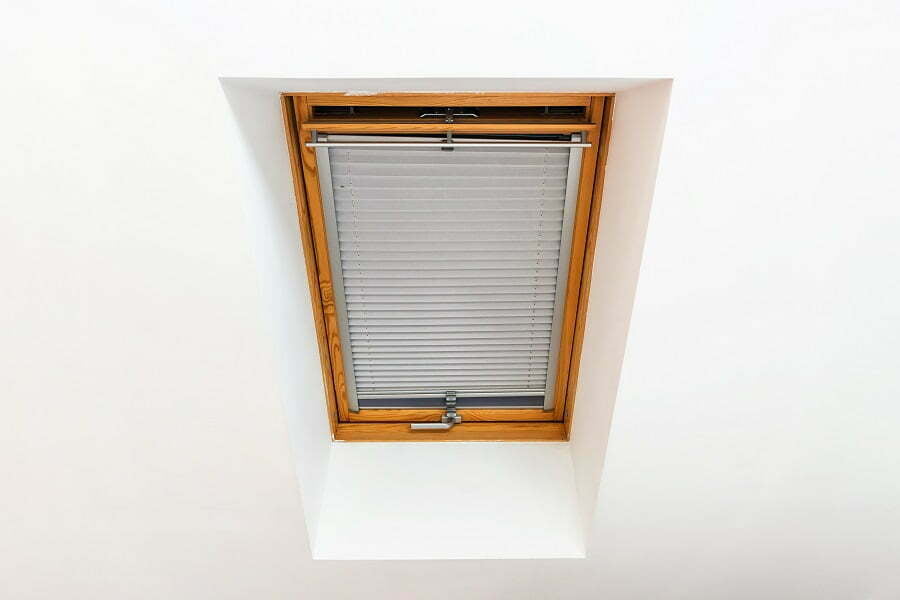 Typically, skylight shades are custom-made to fit into precise dimensions. They are available in all types of materials with contrasting degrees of effectiveness.
Woven Shades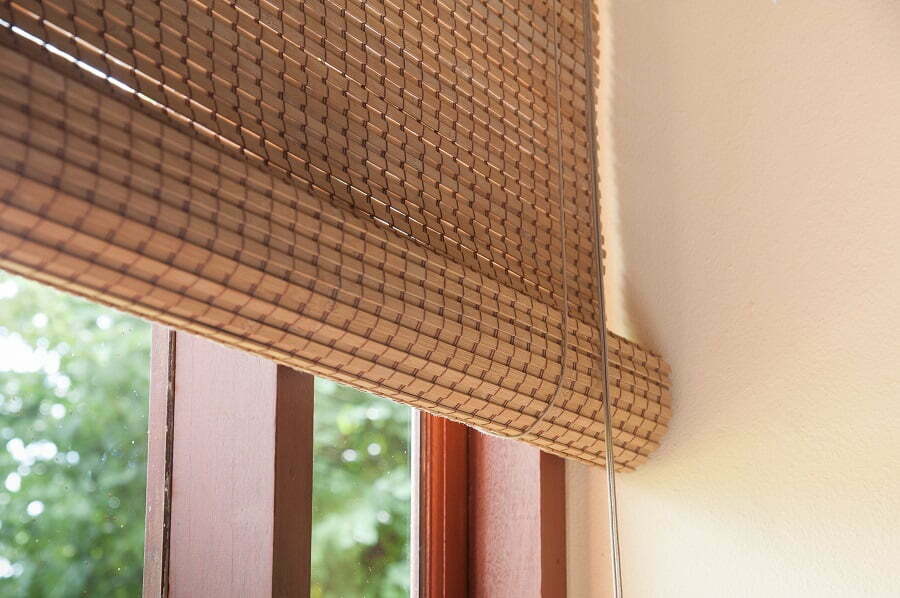 Woven shades are a fantastic way of adding texture and updating windows. They are made from jute, bamboo, natural grasses, or rattan interwoven into a material with rich texture and natural variation.
Faux Wood Blinds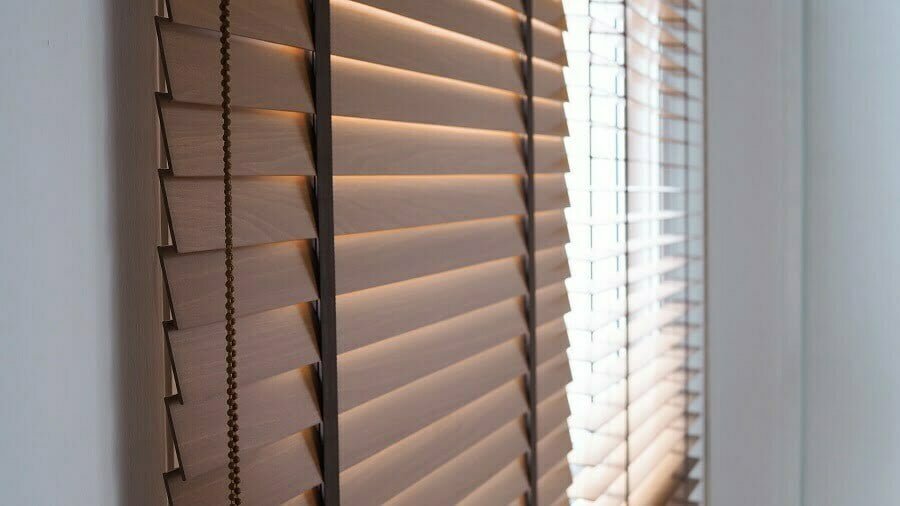 These popular window treatments are made of PVC material that resembles real wood blinds at a cheaper cost. They are moisture-resistant and come in a broad range of patterns and colors.
Fabric Blinds
Fabric blinds are a blend of the light-controlling slats of a blind and the light-filtering properties of a shade. These blinds have woven fabric slats to regulate better the light entering a space.
Persian Blinds
While Persian blinds like Venetian blinds are more renowned in their horizontal setting, unlike the latter they are available in vertical settings as well. They are made of wood, metal or vinyl.
Shoji Blinds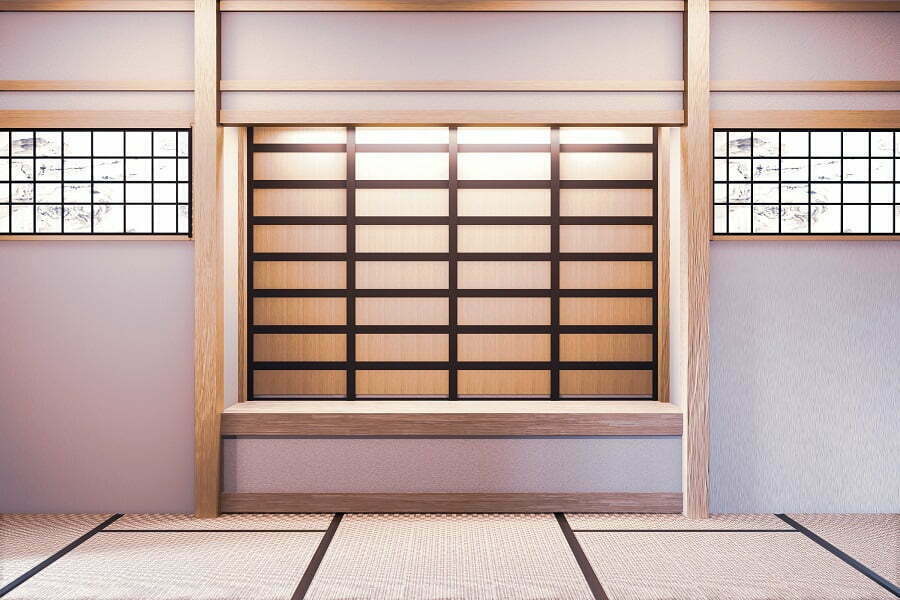 These sliding panel window treatments are made to order. You can choose the desired amount of panels, the number of fabric sections you want, and fabrics can be mixed and matched.
Day and Night Blinds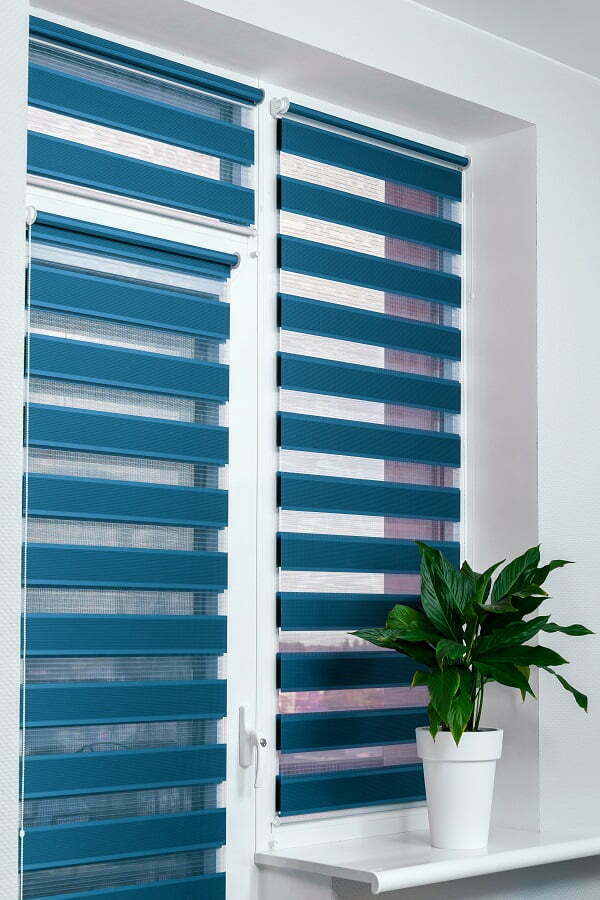 Day and Night blinds are made from two fabrics, one opaque and one sheer, which can be adjusted to provide privacy control and flexible lighting.
Blackout Blinds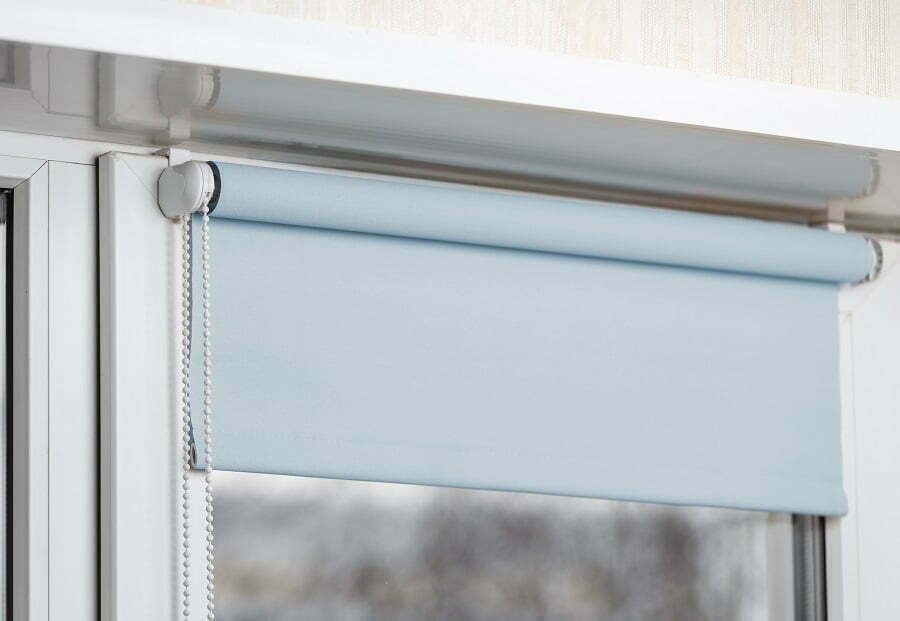 As the name suggests, blackout blinds are designed to virtually block out all light that hits them from the outside. This roller blind is made with opaque fabric with blackout lining housed within a cassette.
Bifold Door Blinds
Bifold blinds are pleated blinds fitted directly to fit the window frames without screws or nails. This type of blinds can work very well as an alternative to shutters.
Conservatory Blinds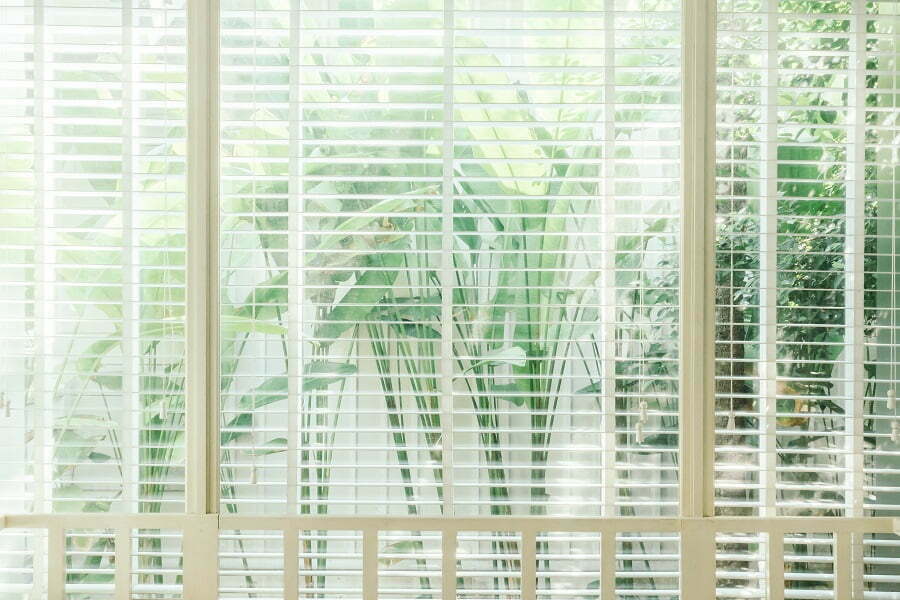 Conservatory blinds comprise a broad range of blind designs suitable for use in conservatories and sunrooms. These include Venetian blinds, roller blinds, perfect fit blinds, pleated blinds, etc. The most important thing to note is that these blinds have to be custom made to fit large conservatory windows and doors.
Automatic Blinds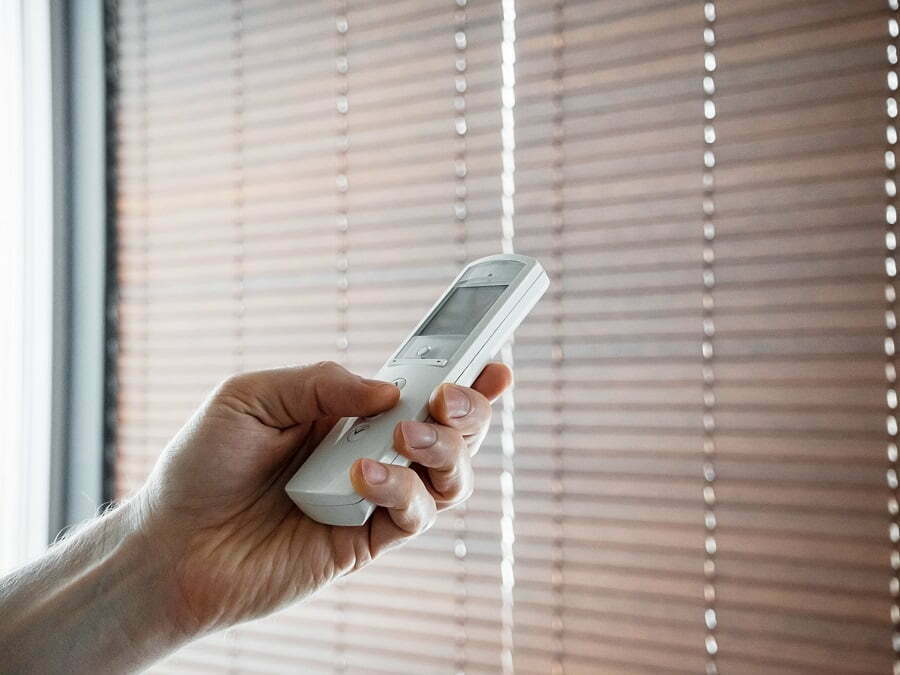 Automated electric blinds function via a motor positioned inside the roller mechanism. These motors can be wired or powered by solar or battery. They can also be adjusted by remote control or switch.
Cordless Blinds
These are made with a tension mechanism inside the bottom or top pieces. Like all cordless window coverings, the tension mechanism allows for adjustment without using a cord.
Zebra Blinds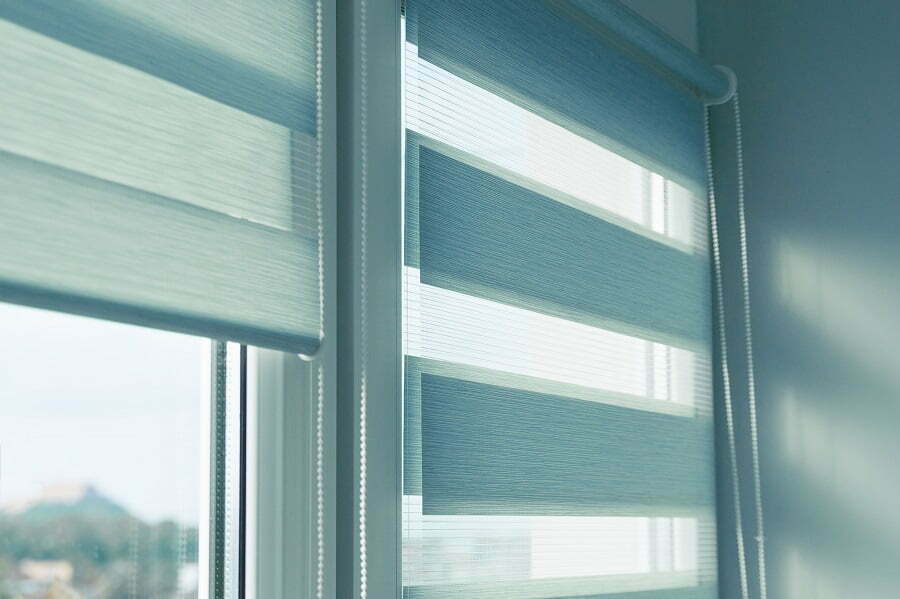 Zebra blinds or shades have a layer of alternating solid stripes and sheer stripes (slats). This way, they let you adjust your room's light filtering and insulation (they can be automated by using a remote control.) These blinds are a unique and modern window treatment that adds character to any room.
Smart Blinds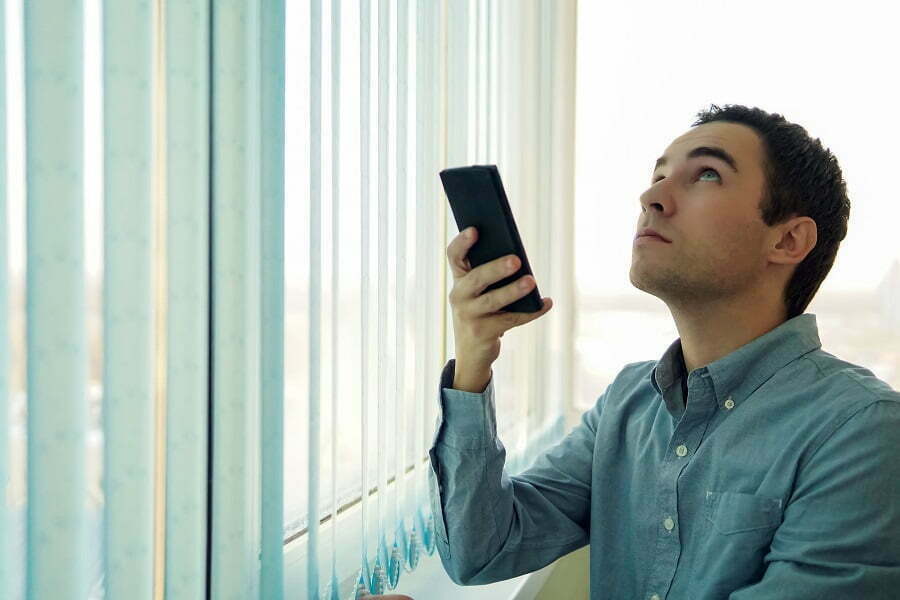 These window coverings can be opened or closed via voice command or an app on your smartphone. They are available in styles like slat, accordion, roller, honeycomb, and light filtering.
Outdoor Blinds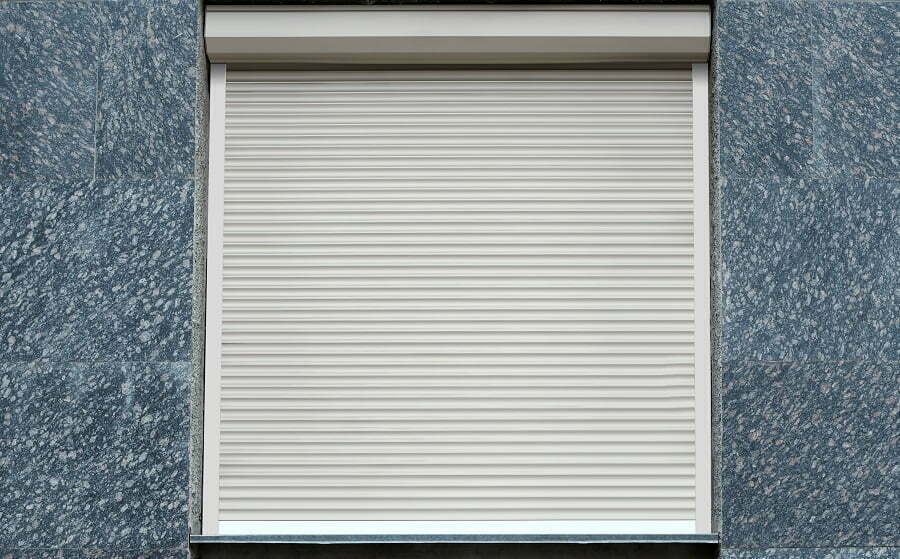 Outdoor blinds provide shade, create privacy and safeguard your patio furniture. Additionally, they block the heat, swarms of insects, UV rays, rain showers, and sudden wind gusts.
Ready-Made vs. Made-to-Measure Blinds
Ready-made blinds are one-size-fits-all; however, when you purchase made-to-measure blinds, your curtains and blinds can be changed to fit any window.
Ready-made blinds are available in several pre-set standard widths, so you can choose one that fits your window frame. However, it is possible that you may not find the right size for your particular windows. In that case, made-to-measure custom blinds for windows are your only choice. The manufacturer will cut the blinds to match the exact size of your windows.
Window Blinds Materials
Wood, faux wood, metal, plastic, cotton, cotton blends, polyester blends, linen, blended linen, jacquard, and damasks fabrics are ideal materials for making the blinds. You can select from these materials depending on your preference.
The material used to make the blinds depends on what type of look you prefer. For instance, wood blinds have been around since ancient times. Wood blinds come in various types, such as plantation shutters, wooden blinds, louvered blinds, woven wood blinds, etc.
Wooden blinds are usually more expensive than other types of blinds. However, this is the best option if you want a traditional look. Wooden blinds are also durable because they do not warp easily.
Vinyl blinds are ideal for those who want to save money but still get a good quality product. This type of blinds is easy to clean and maintain. They are also resistant to mildew and mold.
PVC blinds are very popular among homeowners because of their affordability. Plastic blinds are lightweight and can be moved quickly. They are also easier to install.
Faux wood blinds are made out of vinyl or PVC. Faux wood blinds have a similar appearance to real wood blinds.
Faux wood blinds are great for people who want to decorate their homes while saving money.
Metal blinds are sturdy and long-lasting. They are also easy to clean. Metal blinds are perfect for homes where there is a lot of traffic. These blinds are also ideal for bedrooms and bathrooms.
Window Blinds Features
Blinds are utilized to filter the heat and sun. However, they are ideal for decorating rooms as well. As outlined above, blinds can be found in different materials, colors, and types, but they can also have a different level of functionality.
Here are some of the features of blinds:
Privacy – Blinds can help keep your family members private by blocking unwanted visitors and prying eyes.
Safety – Blinds can protect children from falling downstairs and prevent them from getting hurt.
Energy Savings – Blinds can reduce energy costs by keeping the room cool during the summer months.
Security – Blinds can help secure your property against break-ins.
Protection – Blinds can shield your home from harmful ultraviolet rays.
Comfort – Blinds can provide comfort to your eyes and ears.
Style – Blinds can add style to your house.
FAQ
What type of blinds are in style 2022?
Smart, automated, and eco-friendly blinds are in style in 2022. But also different colors and patterns are trendy – blinds are no longer neutral and can offer decor value and a pop of color.
What style of blinds is cheapest?
Plastic blinds are the most affordable. If you are looking for cheap blinds, you should consider buying plastic mini blinds.
Which blinds last the longest?
Metal blinds are the longest-lasting. They will last up to 10 years without any maintenance.
Which blinds are the most energy-efficient?
Cellular shades are the most energy-efficient type of blinds because they allow you to filter light and trap air between layers providing insulation.
Recap
Liked this article? Here's what you can read next: