Last updated on September 18, 2023
These small window blind ideas will help you dress up your small windows using blinds and make them look good. Read on!
Window blinds on small windows rarely look good unless you do something about it. You can often find this the case in bathroom window treatments. They are practical but do not look nice.
Something you can do right away is to introduce curtains to dress up the windows in addition to the blinds. You can also use colored blinds or those with prints. And there are a lot more ideas that we will cover next.
Use some of the following options and combine them with other window blind ideas.
Small Blinds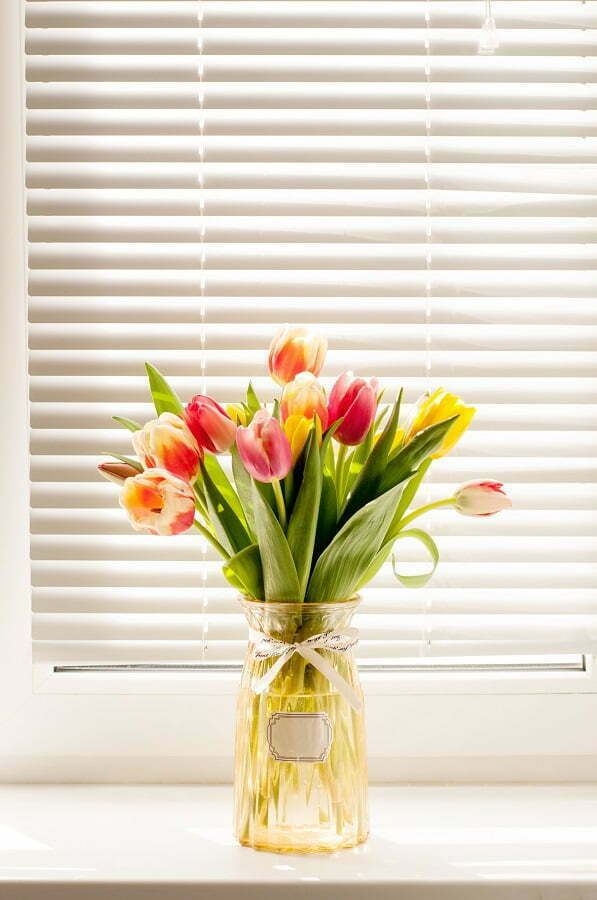 As homeowners become more aesthetically conscious, manufacturers of window blinds have updated their products to satisfy modern tastes. For example, it is not difficult to find blinds made of wood slats or created from synthetic materials that resemble wood.
Small blinds take what is typically viewed as a visually uninviting window treatment alternative and transform it into something elegant and classic. Mini blinds with a slat size of 1 inch and less work well on small windows, and they still look stylish.
Small Window Shades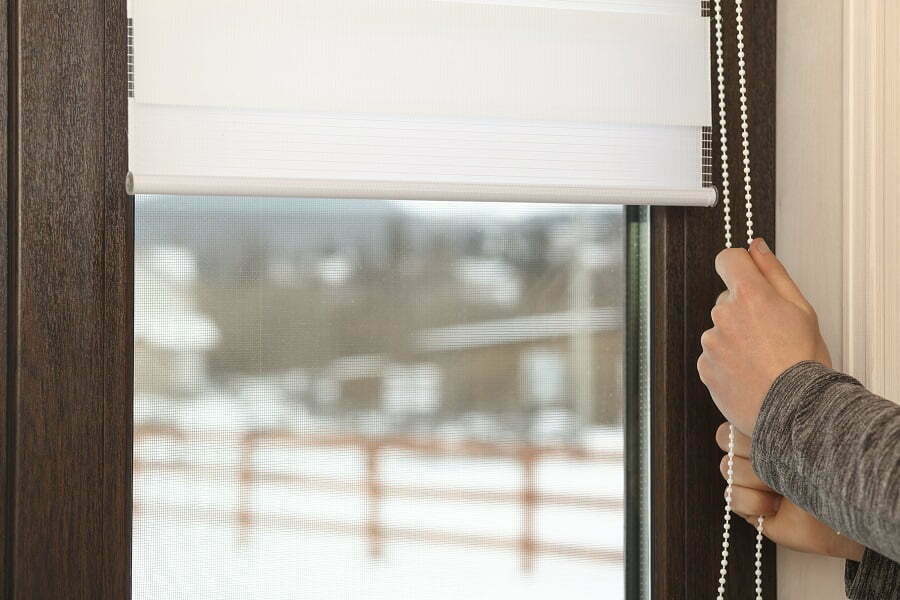 In addition to making small windows look good, these shades assist in keeping the insides of the home beautiful by keeping direct sunlight off items like furniture, flooring, and accessories. Small window shades also help reduce the temperature inside the home by as much as 20 degrees Fahrenheit. This contributes to lower utility costs.
Small Roller Shades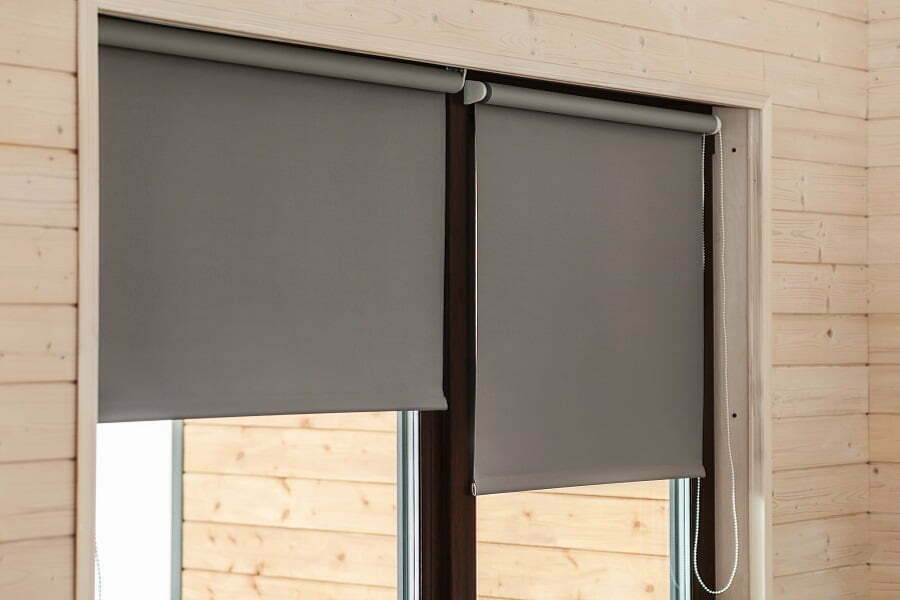 Small roller shades provide a great way to add style and sophistication to a space. Additionally, these shades occupy less space since they are virtually invisible when rolled up. In contrast to drapes and curtains that take up floor space even when drawn to one side, small roller shades lie close to the frame of the window and look streamlined and neat. When not in use, they can be completely rolled away.
Small Roman Shades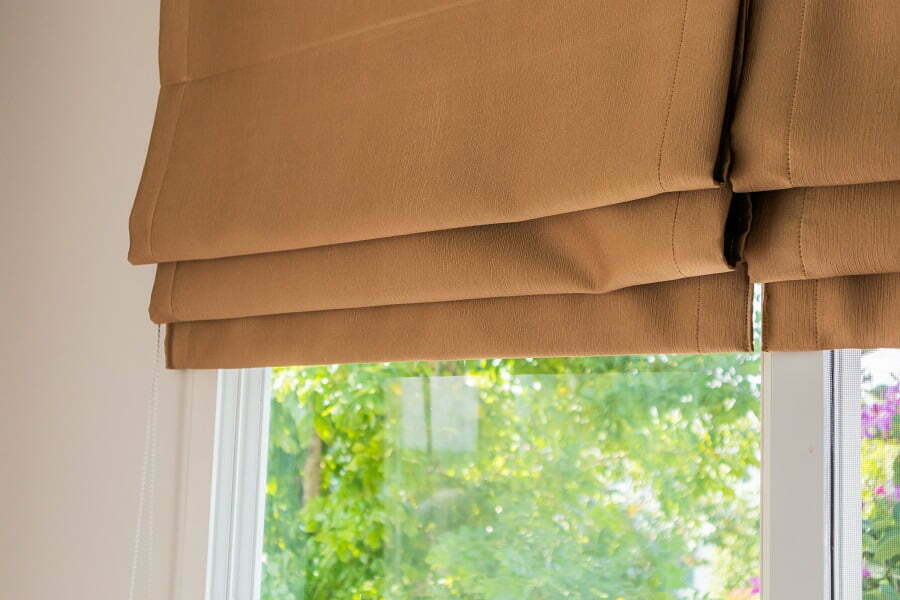 Thanks to their distinctive design, small Roman shades can be installed in virtually any space, whether in the bedroom, living room, or other spaces around the home. All that is required to make small windows look good with these window coverings is to choose the right color and fabric for the decor. For instance, consider using small Roman shades in white or cream cotton fabric if your home has a minimalist style with sleek and simple furnishings.
Small Cellular Shades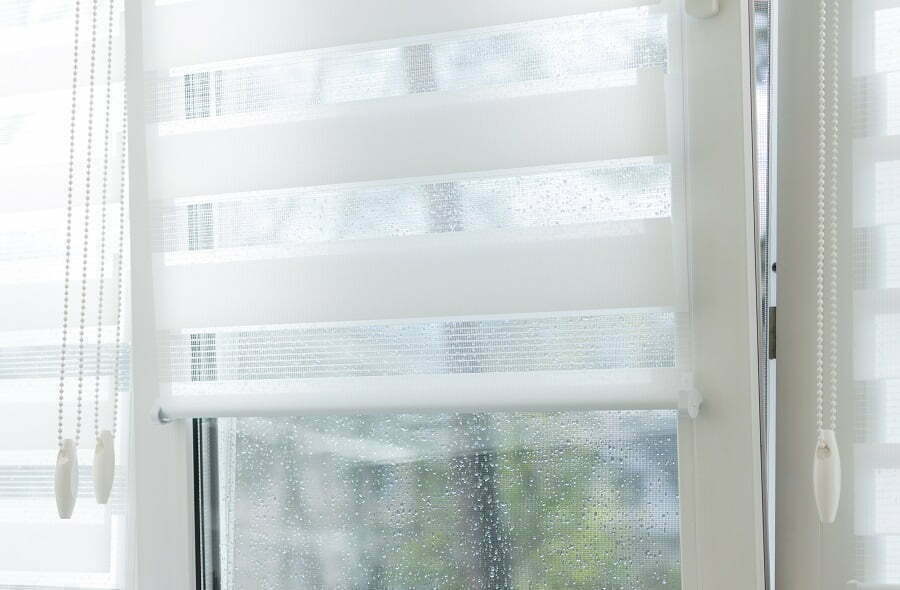 Besides the charm and beauty they bring to a space, small cellular shades provide top-down or bottom-up options, meaning they can be opened in both directions. This offers the opportunity to gain access to very precise light control depending on the time of day, the position of the room, or the window placement.
Small Solar Shades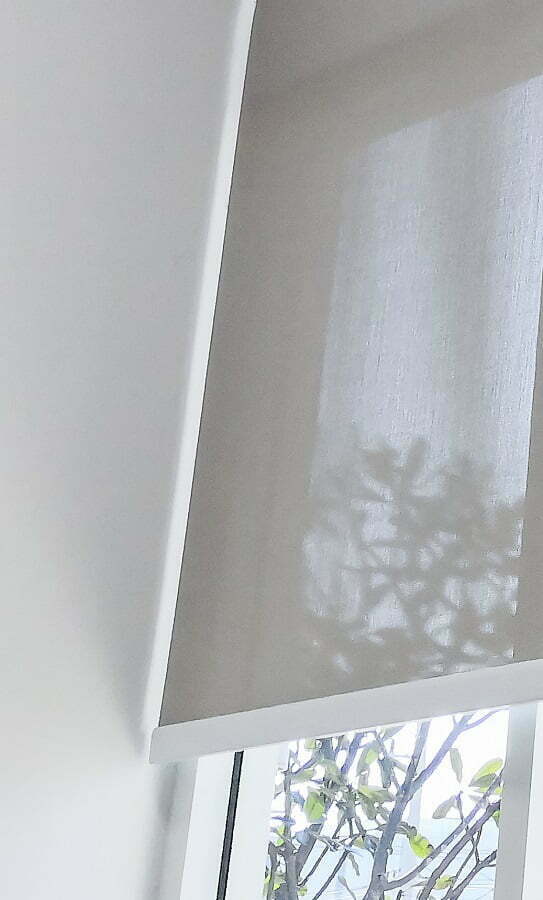 Small solar shades provide an excellent choice, particularly for homes with small windows positioned where sunlight streams in or windows that frame stunning views. These solar shades can be a fantastic option for any window, as they offer a touch of sophistication and beauty to a room.
Blackout Blinds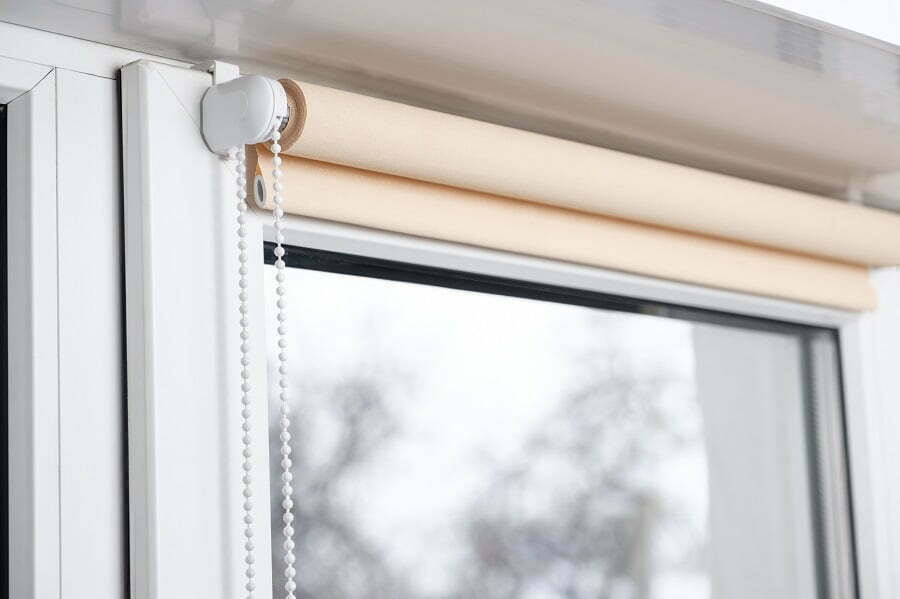 Blackout blinds are available in several different colors and decorative fabric styles. The type of fabric used in a particular space will depend on whether the window gets direct sunlight, how dark you desire the space to be, and the type of decor the blinds are being used to complement.
A Single Valance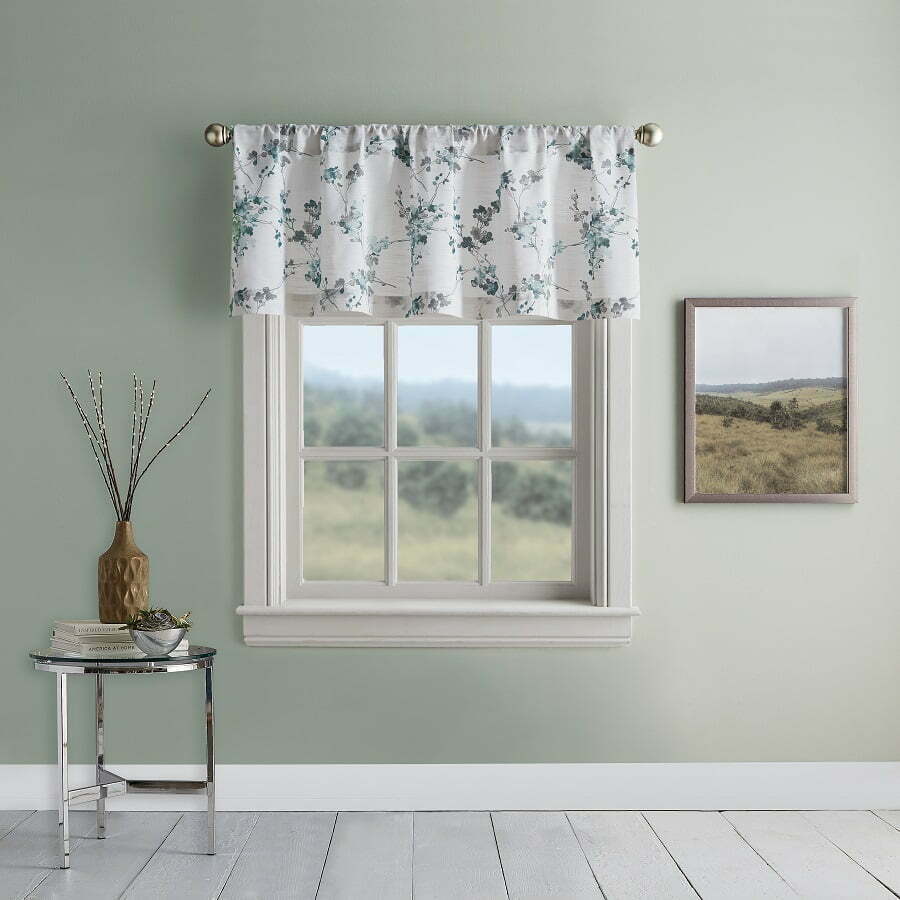 Paired with small window blinds, a single valance can inject a depth of charm and beauty into different spaces around the home. A valance (or its alternative options) provides a remarkable way of covering the mechanism of small window blinds while adding a special touch. Doing this is pretty easy, and most homeowners can undertake this project.
Small Plantation Shutters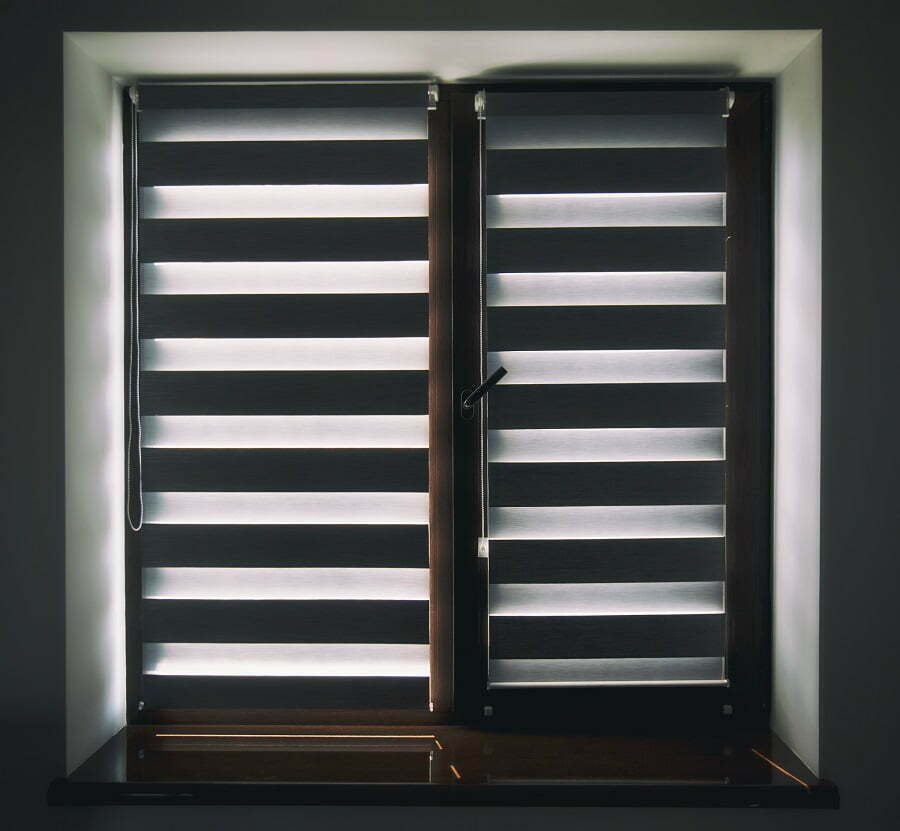 Also known as estate shutters, these window treatments offer a delightful look and add enduring value to windows. Small-sized wood plantation shutters can be an excellent option for your preferences and design style. Since these shutters are custom-made, even small windows can have a fully functional and beautiful covering.
Made to Fit Skylight Blinds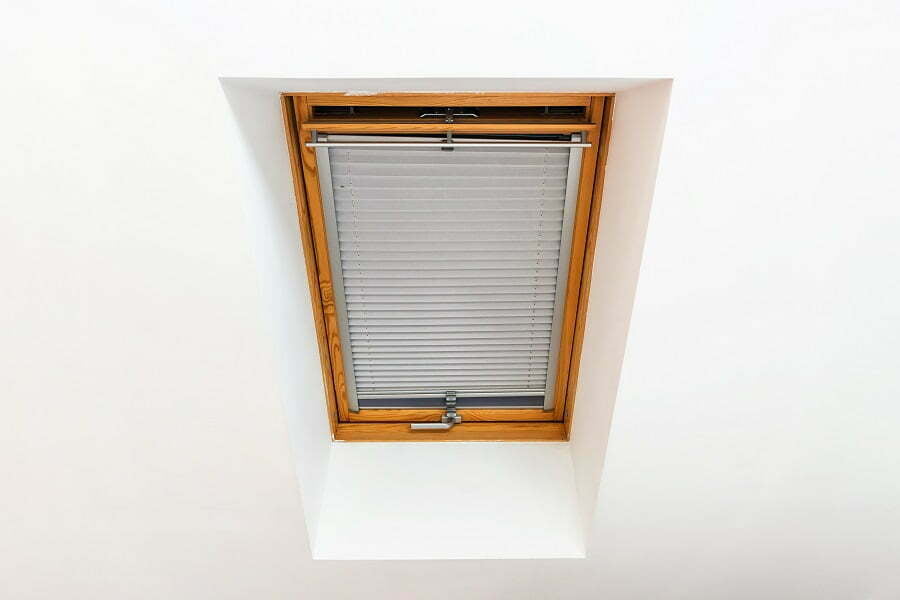 Made-to-fit skylight blinds offer a versatile addition to any space. They do this by giving the room a more open feeling and making the space brighter. Whether light filtering, transparent, room darkening, motorized, or manually operated, skylight blinds work year-round to make the space more beautiful and comfortable.
Window Blinds with Print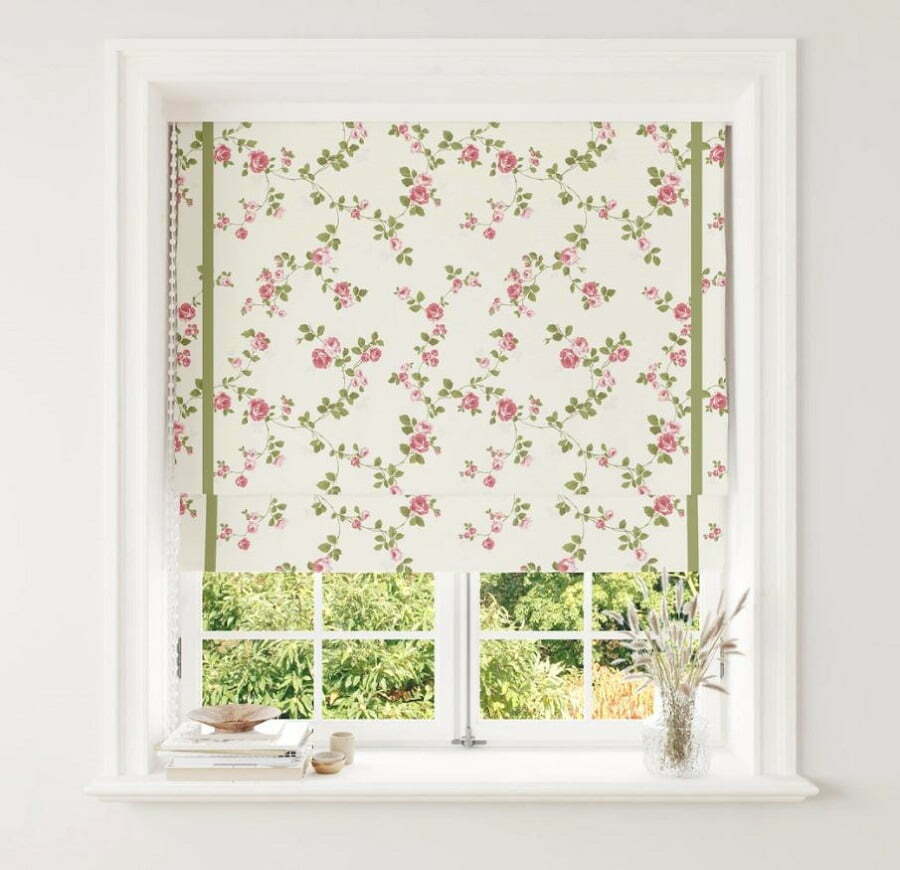 These window blinds make a profound décor statement as they inject a touch of originality and uniqueness into a space. Over time, these printed blinds do not change or fade. Additionally, limitless design options and design concepts could even be customized with your own patterns or images.
Ruffle Ruched Blinds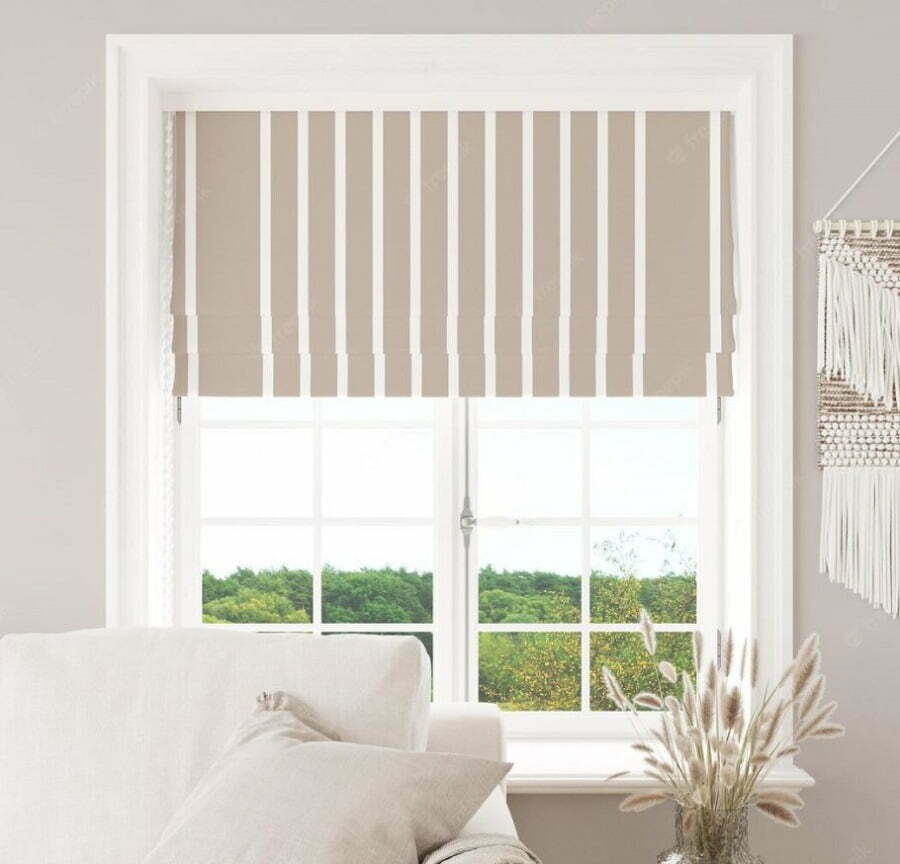 Ruffle ruched blinds can provide the finishing touch, and that icing on the cake can pull an entire scheme together, particularly if they are well-matched color-wise. They provide a brilliant way of injecting personality, color, and pattern into what can come across as cold or clinical spaces. They can deliver a touch of whimsy to create a joyful interior.
Striped Blinds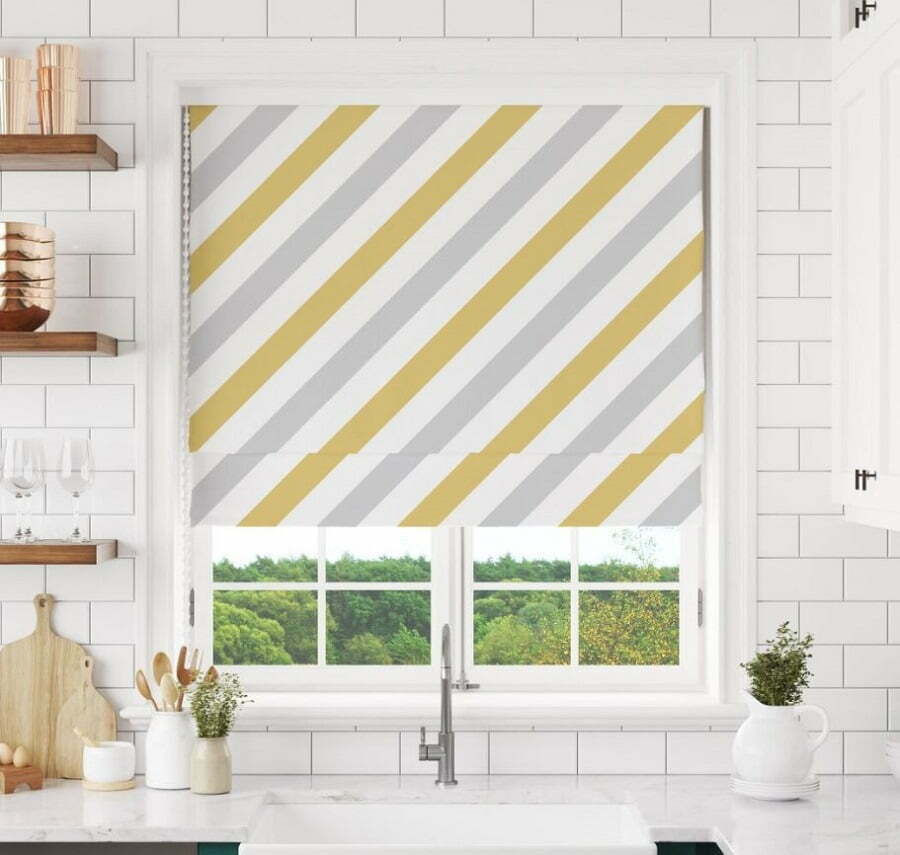 Striped window blinds offer the style and the quirky look you want for a particular space or several spaces around the home. They bring a gorgeous combination of colors, and these blinds can freshen up your room while allowing your personality to shine through. Additionally, they can help in making your windows seem longer or wider.
Match Blinds to the Wallpaper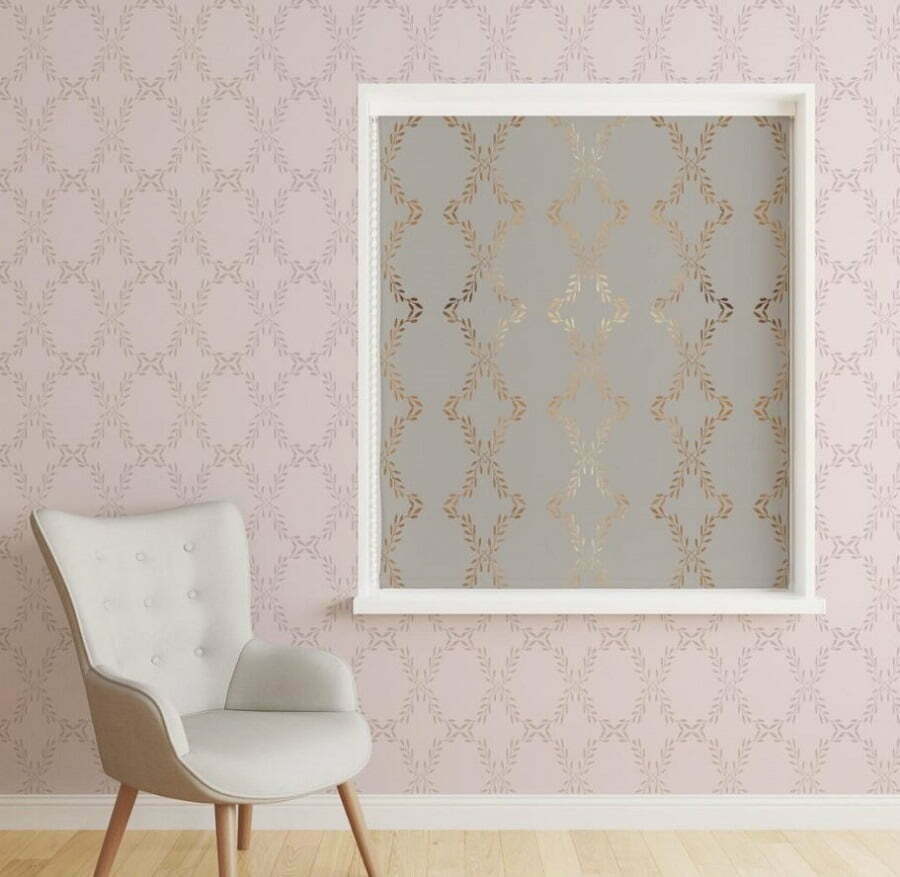 Matching blinds to the wallpaper create a continuation of tones in the space. This goes a far way in creating a balance in the space and beautifully tying things together. Doing this can turn out to be both sophisticated and straightforward. The color palette chosen will make a massive difference in how the space turns out. Using modern blinds is ideal for creating a contemporary finish.
Hang Blinds Outside the Window Frame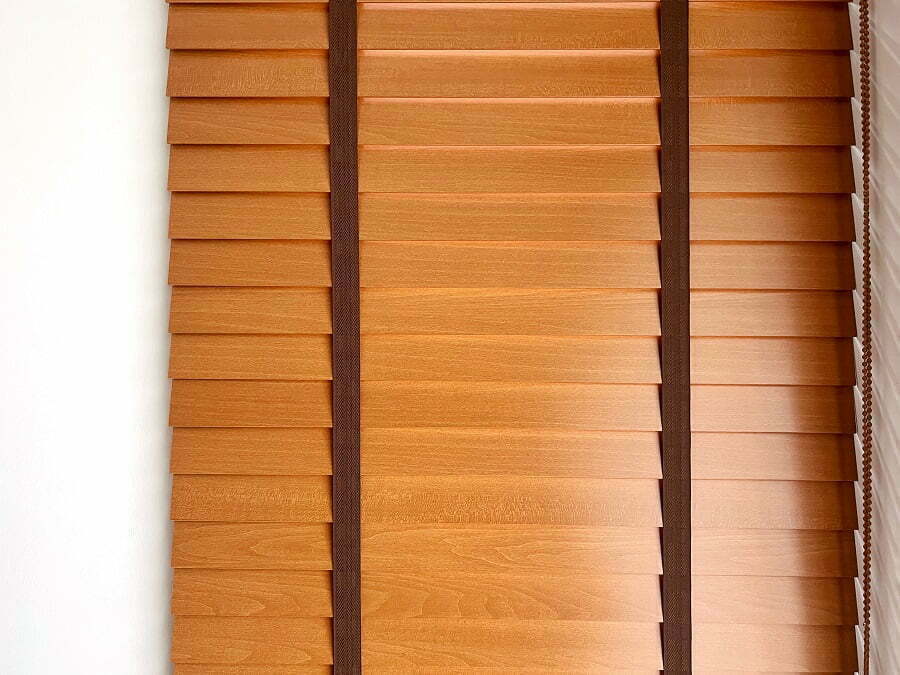 Hanging blinds outside the window frame allows you to position them as low or high as you desire. This will make the space more visually appealing and create an illusion that the window is bigger. In addition, blinds that hang closer to the ceiling above the window can make the room look bigger, and the ceiling looks taller.
Match Curtains and Blinds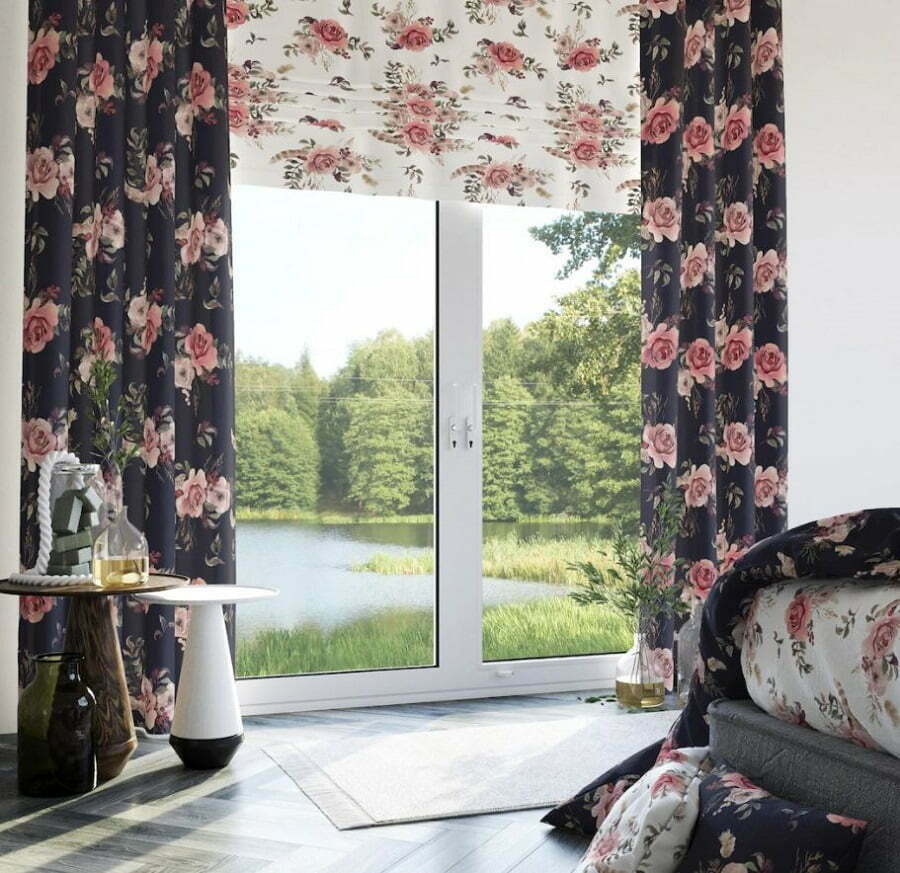 Matching the shade of the curtains to your blinds works tremendously well as it ties the space together by merging the primary color scheme throughout the space. This brings remarkable balance to the overall decor of the room. This is done by making sure the addition of the curtains to the blinds does not overwhelm the visual impact of the space or come across as jarring.
Cafe Style Curtains on Blinds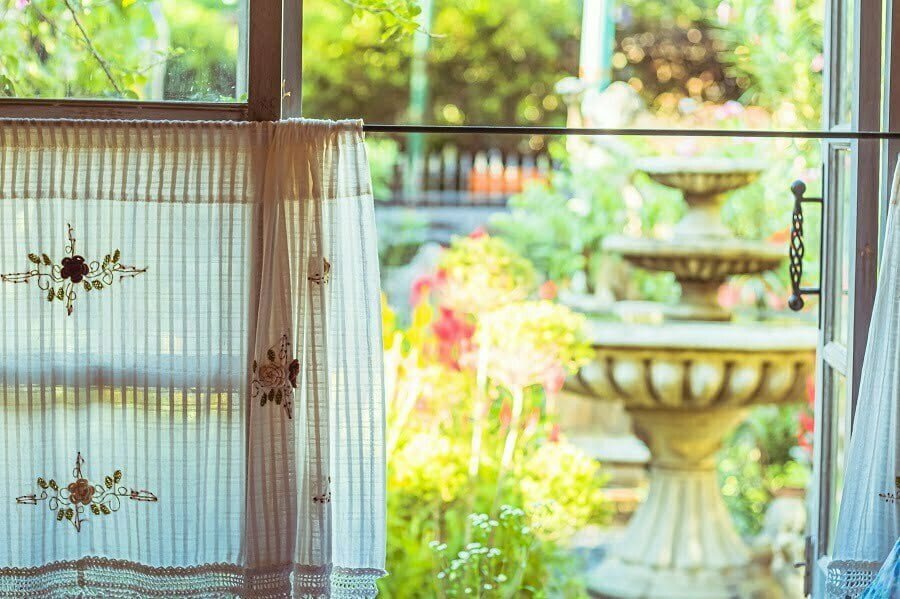 Putting cafe-style curtains on blinds assists in creating visual interest and an additional layer of light filtering and privacy to a window. A window dressed in a combination of cafe-style curtains and blinds creates a sense of depth for the window and a unique profile that looks updated and sophisticated.
Make Windows Look Bigger by Using Wider Curtains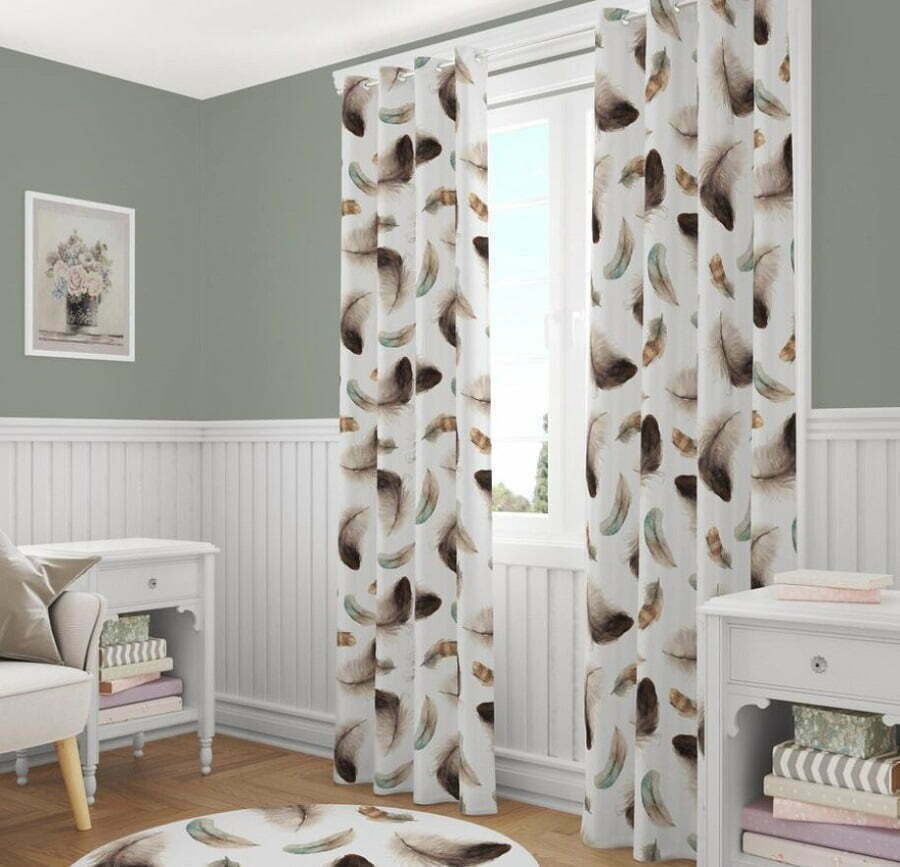 You should consider investing in wider curtains when you want small windows to look good and appear wider. When trying to exaggerate the size of a window, hanging wider curtains could make all the difference. Eyes will be deceived into thinking the window is wider because determining where the wall begins, and the window ends will be difficult.
Use Pale Blinds with Dark Walls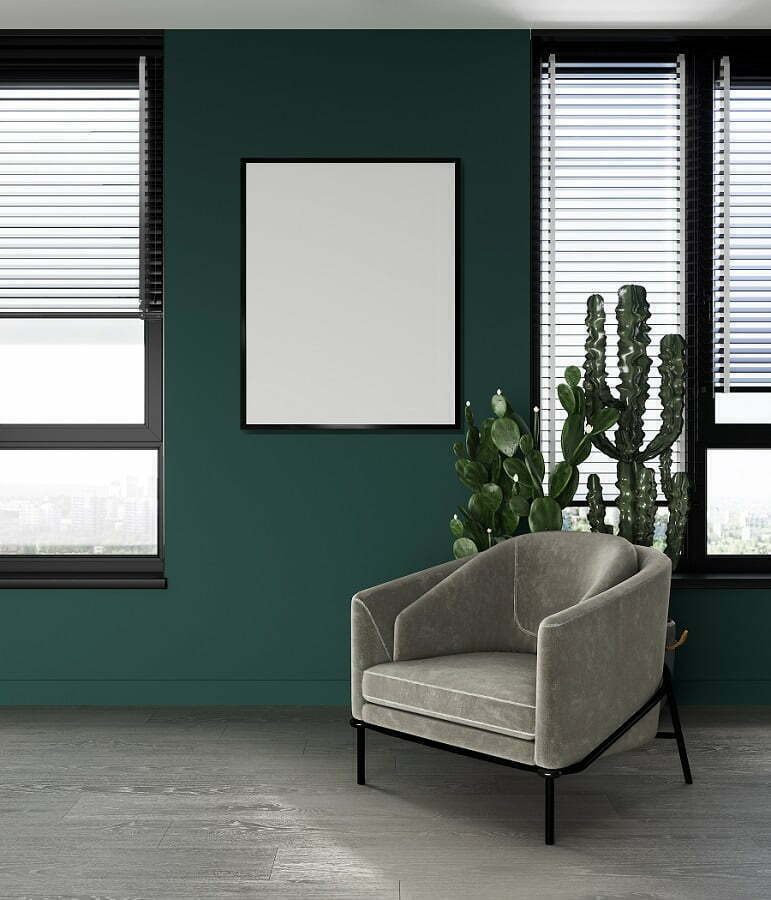 Using blinds that are paler than the walls create a stunning contrast in the space. The paler blinds contribute to brightening a room, softening the windows, and decreasing the risks of them clashing with the walls, furniture, or other decor items. Additionally, pale blinds are an exceptional choice for a small room because they make it feel larger.
Frame Blinds with Colored Curtains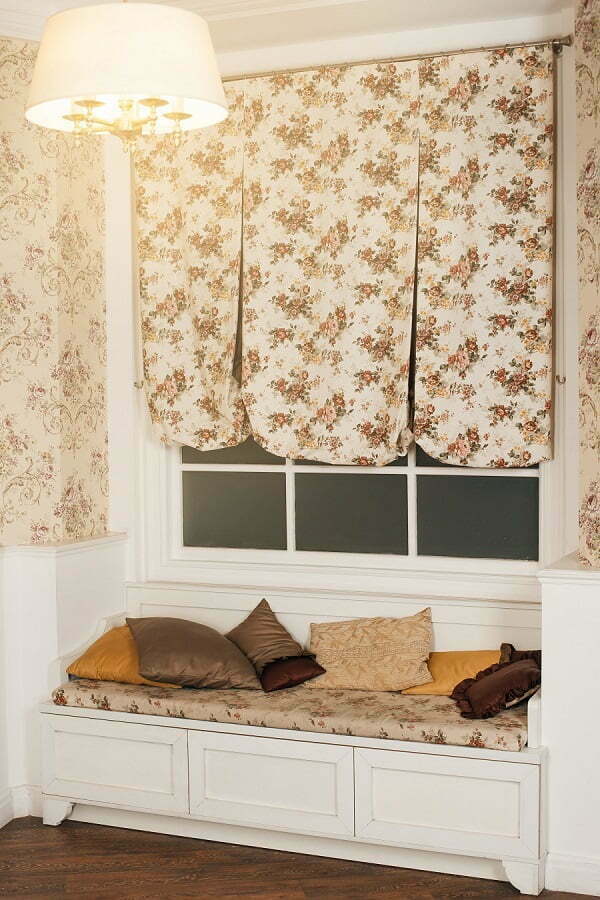 Framing blinds with colored curtains bring elegance and additional depth to small windows. This is because blinds by themselves can look unfinished or cold. Among the most significant benefits of combining curtains and window blinds is their role in changing the perception of the window size. This is ideal for spaces with small windows.
Darker Blinds Add Depth When Using Drapes
Pairing drapes with darker small window blinds can add dimension and drama to a space. Depending on the room's overall design, a drape with a colorful pattern can be used with darker blinds to add depth and otherwise be a remarkable addition to the space.
FAQ
What blinds to put on small windows?
If you're looking for something affordable, you should go for mini blinds. If you want to invest more money but still get quality results, you should opt for roller shades. You should choose vertical blinds for those who want to spend more time designing their window treatments. 
How can I cover a small window?
Blinds are excellent for small windows, but you can make them look better using curtains. You can use any type of curtains you like, such as sheer curtains, valances, or even draperies. 
How do you cover a small window for privacy?
You can use curtains to cover a small window. They are perfect for covering small windows since they allow for complete privacy. However, if you don't have enough room to hang curtains, you can use blinds instead. 
How do you dress short wide windows?
Short wide windows need to be covered with curtains so that they appear taller and narrower.
Can I combine curtains with blinds?
Yes, you can combine curtains with blinds to make them look better. This works exceptionally well with small windows.
Recap
Liked this article? Here's what you can read next: