Last updated on August 29, 2022
The best blinds for skinny windows are those that are easily customizable. We will cover several of these options. Read on!
So you have skinny windows. How do you cover them if you want to use blinds? These are not your standard windows so shopping for regular blinds is not an option.
In this article, we will explore several options that will allow you to dress your skinny windows with ease.
Let's begin!
What Are Skinny Windows Exactly?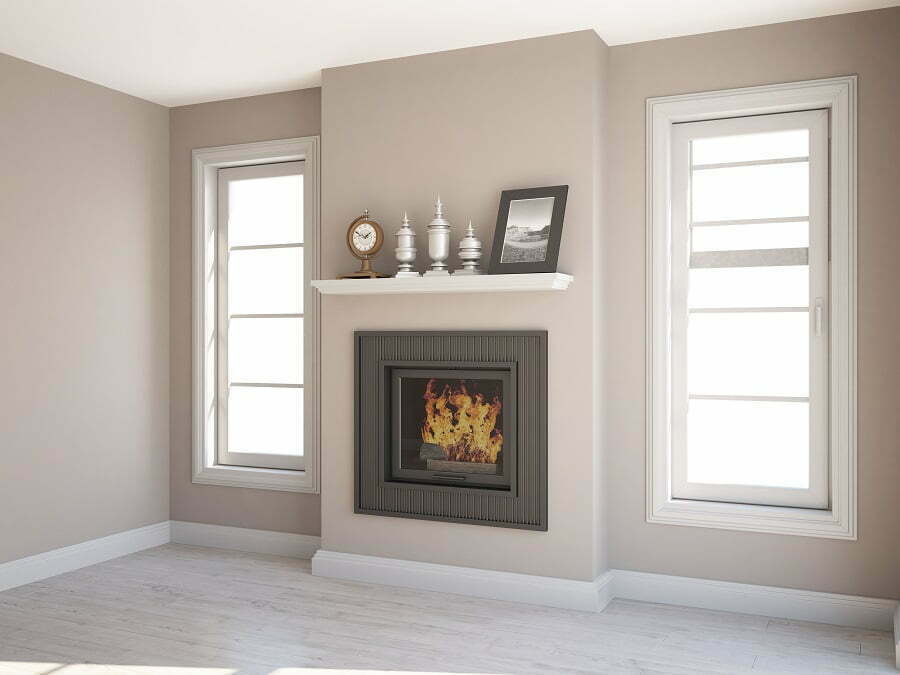 Skinny windows are a type of window that has a tall but narrow window frame. They are used in rooms where light is needed, but privacy must be preserved (such as in bathrooms). An array of skinny windows offers architectural interest too. And while skinny windows aren't prevalent, you have to know how to treat and decorate them if you have them in your house.
Modern skinny window frames are usually made of aluminum or vinyl-like other types of windows. They are much more durable and also come with some form of insulation. The fact that they are so narrow means they don't allow as much air or sound from the outside.
Skinny windows are typically found in low-rise apartments, condominiums, and dormitories. They are often used in offices where privacy is essential. They are also popular in bathrooms where natural light is used, but privacy is ensured simultaneously.
Micro Blinds
Micro and mini blinds are excellent for tall narrow windows. Their narrow slats fit the skinny window design seamlessly. Micro blinds are available in many different colors and styles. You can choose between vertical and horizontal micro blinds.
You can find micro blinds in various materials such as wood, fabric, plastic, metal, and even bamboo. These blinds are great because they give you complete control over the amount of light entering your room.
You can adjust the height of the blinds by simply lifting or lowering them. They are perfect for people who want to block out sunlight without sacrificing any view.
Wood Blinds for Narrow Windows
Wood blinds are wonderful window treatments that allow light to filter in and provide privacy when closed. There are many different types of wood blinds available. You can choose from faux wood blinds, bamboo wood blinds, or any other type of wood blind you want. The minimum width is 9 inches, and the slats are customizable up from ¼ to 2 inches.
These blinds s very useful for people who need to work or study at night. It keeps your room dark and prevents you from being disturbed by other people.
Roller Shades
Roller shades are great for narrow windows and tall windows, but you'll need to make sure the roller shade fits snugly on the window frame, so it doesn't roll up too much when you open the window. The material is easily cut to size so that you will fit them on wide and narrow windows.
Cordless roller shades benefit easier control, which is essential with skinny windows that aren't easily accessible. Corded roller shades require you to pull down on the cord to lower the shade. You push the button to raise or lower the shade with cordless roller shades.
Roman Shades
Roman shades are an excellent choice for those who want to add some style to their homes without spending too much money. They come in various colors and patterns, and they're easy to install. They can be cut to any size, so they are excellent for skinny windows.
Motorized window treatments are becoming more popular because they offer many benefits over traditional manual ones. You can adjust them remotely, and they open and close automatically. They are safer than manual ones and do not require physical contact.
Roman shades offer a great window covering option. They can be easily cleaned by vacuum cleaning and dusting. They can also work and other insulation fabrics to keep rooms warm or cool.
Shutters
You'll notice that shutters are prevalent with skinny windows, especially in older homes. They are custom-made. The idea is that shutters are necessary to control the light and privacy of these windows by design. They give the windows a streamlined look and add architectural interest to the room.
Zebra Blinds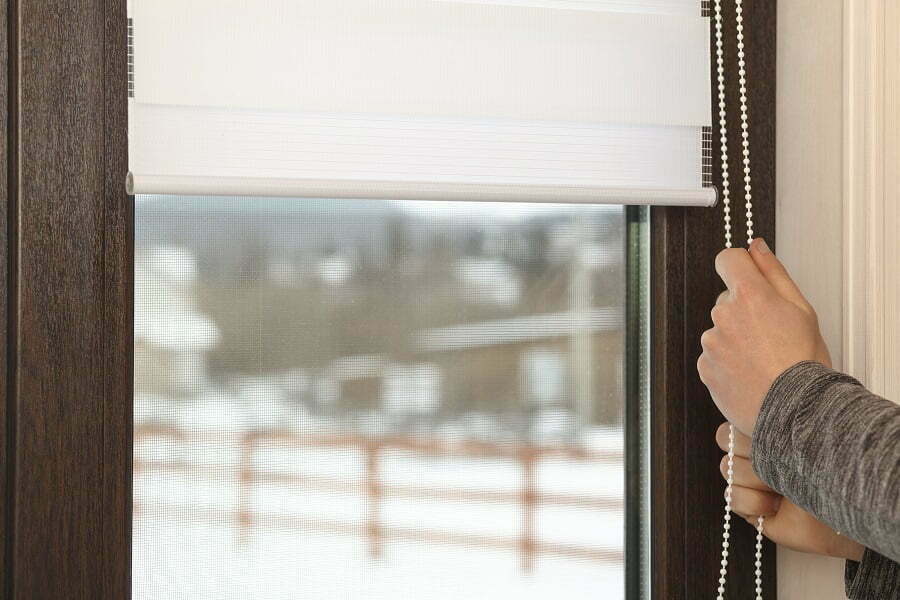 Zebra blinds or shades are an excellent choice for windows. Their design is very stylish and functional. They offer a textured-like feeling, giving the impression of having gaps between the slats of the blinds. They come in various sizes, allowing you to choose the size that fits perfectly into your skinny windows. You can use them in bedrooms or living rooms, where you need privacy and natural light.
Zebra shades are excellent choices for those who need shade but do not want to block out light completely. They come in a variety of colors and patterns. They are made from durable materials and are easy to clean. They are ideal for those who enjoy the outdoors.
Vertical Blinds
Vertical blinds are great for tall and narrow windows as they naturally fit the window's shape. It makes an attractive look. If you have a row of narrow windows, you can use vertical blinds to create a look of a single large and wide window.
They are available in a variety of styles and designs. You can find them in different lengths, widths, and colors. They are perfect for adding color and style to your home. Vertical blinds are easy to operate and maintain.
Blind Valance
You can use blind valances as an option to dress your skinny windows when using blinds. It's just a way to add more decor value to otherwise dull blinds on narrow windows. A blind valance is a piece of fabric that hangs over the blinds. They can be plain white or printed with different designs.
FAQ
How do I choose the right shade for my skinny windows?
Choose shades that are easily cut to size. Skinny windows are not standard, so you will need to cut the shades to fit them.
Recap
Liked this article? Here's what you can read next: