Last updated on September 28, 2023
Here are the latest ideas for using window blinds in the bedroom. Get the most out of your blinds by combining daylight control, privacy, and cozy decor. Read on!
Blinds are a great addition to a bedroom because they offer privacy and prevent the room from becoming too bright. However, they should be selected to complement the bedroom's existing decor or even create a statement.
Your preference for natural light and the layout of your room will determine whether you want your window treatments to be purely decorative, purely functional, or a combination of the two.
From the classic window blinds layering with sheers and Venetian blinds to the new grandmillennial style patterns and a bold choice of colors.
The use of window blinds in a bedroom is highly recommended for successfully achieving both of these goals. However, they should be selected carefully to complement the bedroom's existing furnishings. Here's how.
Layer Blinds with Sheers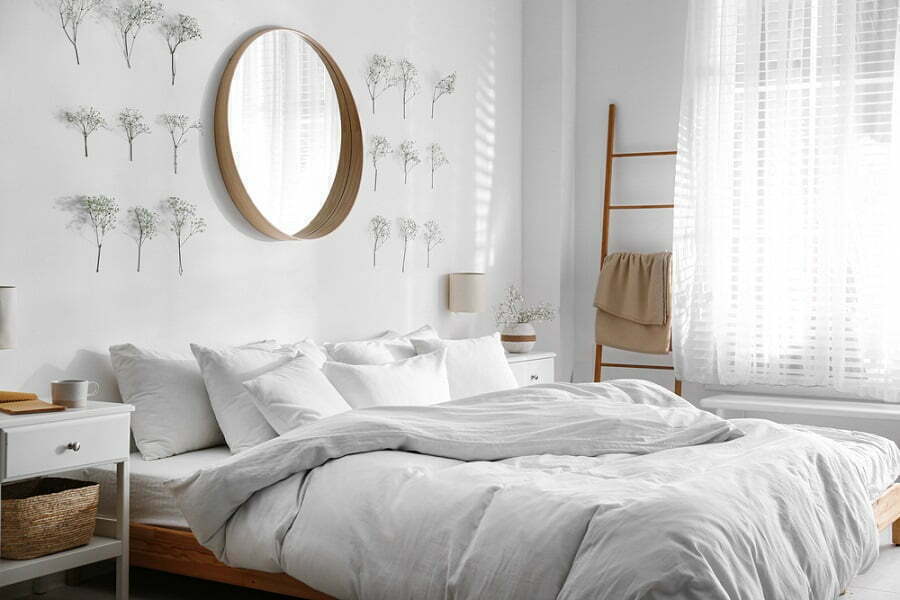 The old classic is in. Blinds layered with sheer curtains are a modern way to control light by alternating the use of closed blinds and sheers.
When the blinds are open, the sheers filter daylight and fill up the room with light during the day.
When the blinds are closed, they block sunlight for a clean, elegant look. Sheer curtains with blinds are a chic take on traditional window coverings.
Sheer curtains also soften the cold lines of white slatted blinds. You can use them to cover your builder-grade mini blinds too.
But don't limit yourself to sheers — you can put up several layers of curtains in a bedroom to add depth and more sunlight control.
Floral Patterns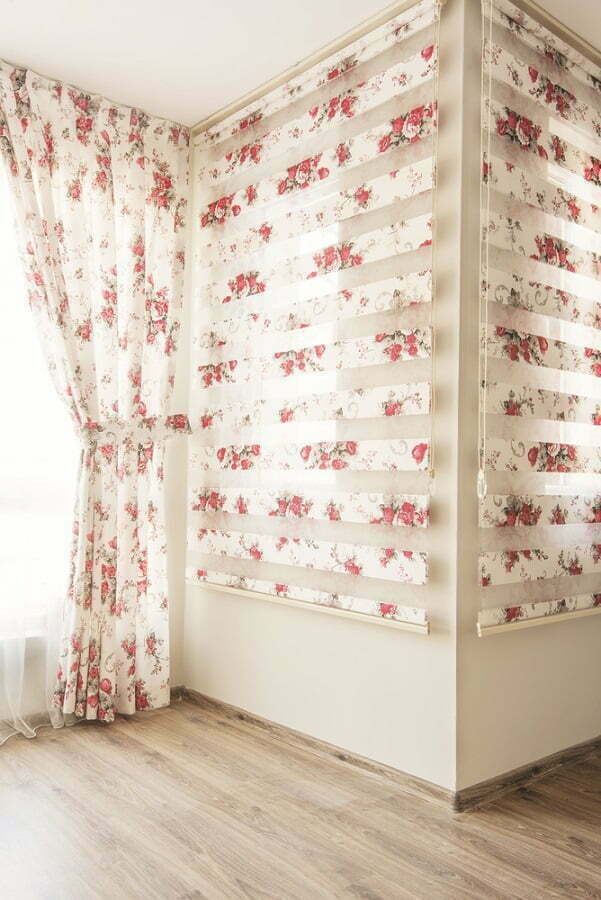 Floral patterns in bedroom window treatment are not new, but floral shades are new trends that we've spotted recently in bedroom decor. Get floral print shades and blinds to add that extra pizzazz to your decor.
You can go as far as combining floral curtains and shades together. The pattern will stay here for a while as part of the grandmillennial decor style.
White Bedroom Blinds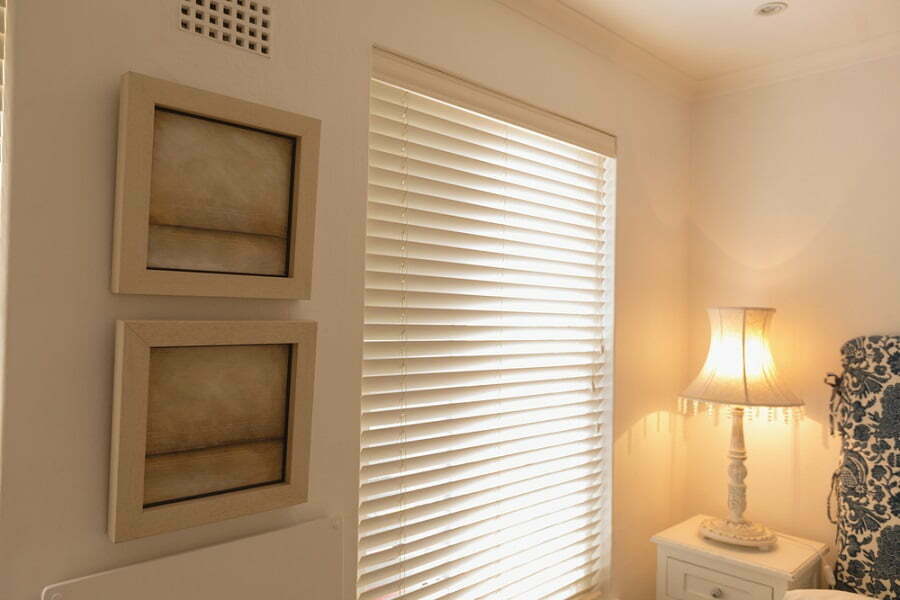 If the roller blinds are sufficiently thick and high quality, they will prevent light from penetrating the room even at night without using curtains.
Nothing inside could be seen from the outside, not even motion near the window or the outlines of objects.
Dark Bedroom Blinds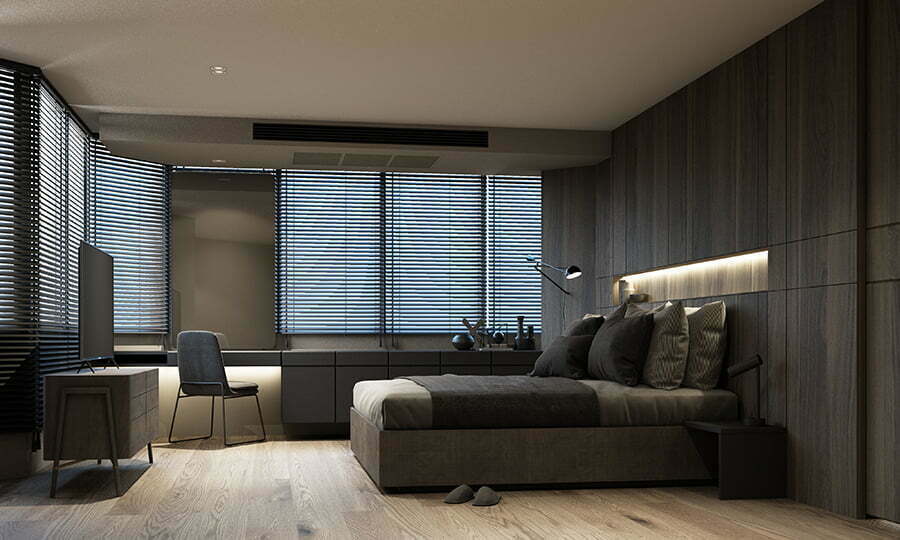 While darker hues may initially entice you into a room because of their coziness, you'll quickly notice that their inability to reflect light makes the area feel much smaller than it is.
The best way to prevent light from entering a room is with blackout blinds. So there's no need to stress over getting up super early.
Blackout blinds are ideal for people who work nights but need to sleep during the day because they completely block light.
Simple Modern Roller Blinds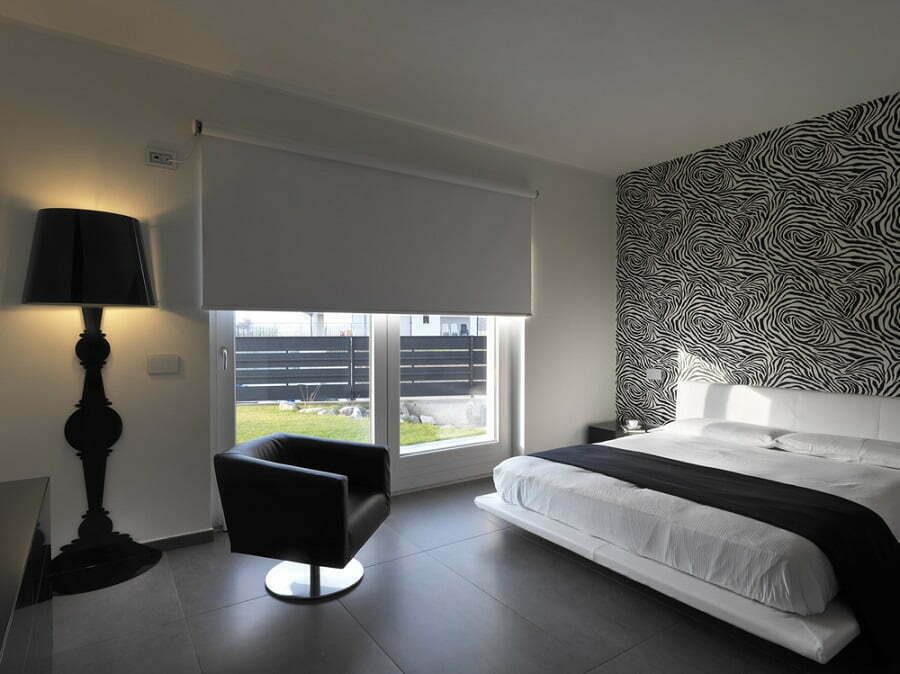 Modernize your home quickly with these easy tips for installing roller blinds as an alternative. You can choose from double blinds, automated single blinds, and fabric roller blinds made from various materials to block out light, lower temperatures, and increase your privacy.
Roller blinds are the most basic and widely used form of window covering, and it's not hard to see why; their unfussy design is ideal for those who favor efficiency and minimalism in their home decor.
A roll of material is attached to the top of your window, and a mechanism allows you to draw the fabric up and down.
They come in various designs and colors, allowing you to create a unique and striking look.
Roller blinds are a great option, and our ready-made ones are attractive and simple to install and maintain.
Wooden Venetian Blinds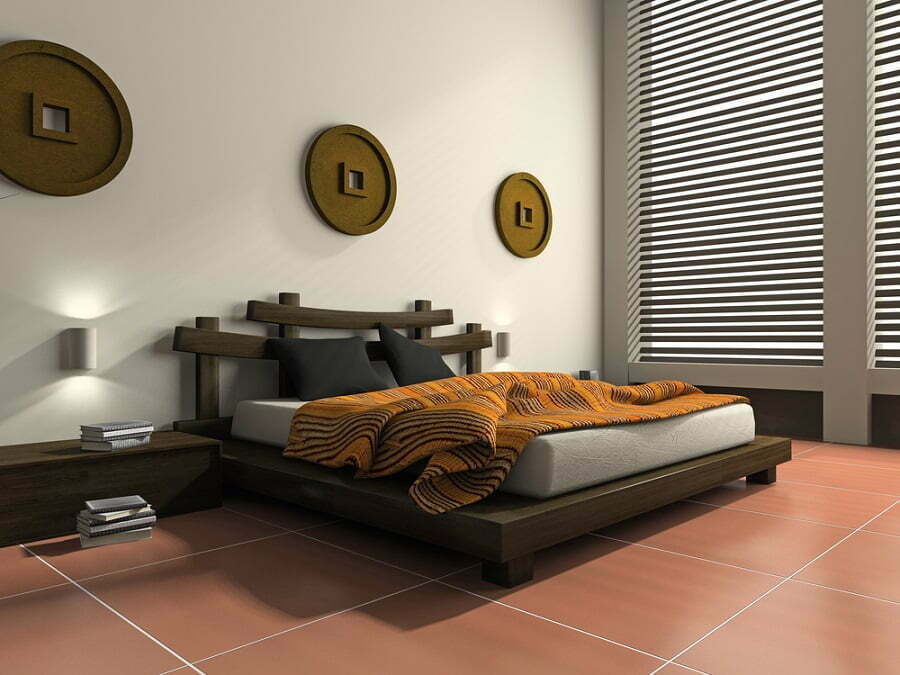 Faux wood blinds are one of the most resilient blind options due to their realistic appearance and textures.
Waterproof faux wood Venetian blinds are ideal for damp and steamy rooms like bathrooms and kitchens.
You can either use lift cords or ladder tapes, which run vertically up and down the face and back of the blind's slats rather than through them.
Because of its insulating properties, wood is an excellent choice for protecting a home from the sun's rays in the summer and keeping warm air inside during the winter.
Textured Window Blinds and Shades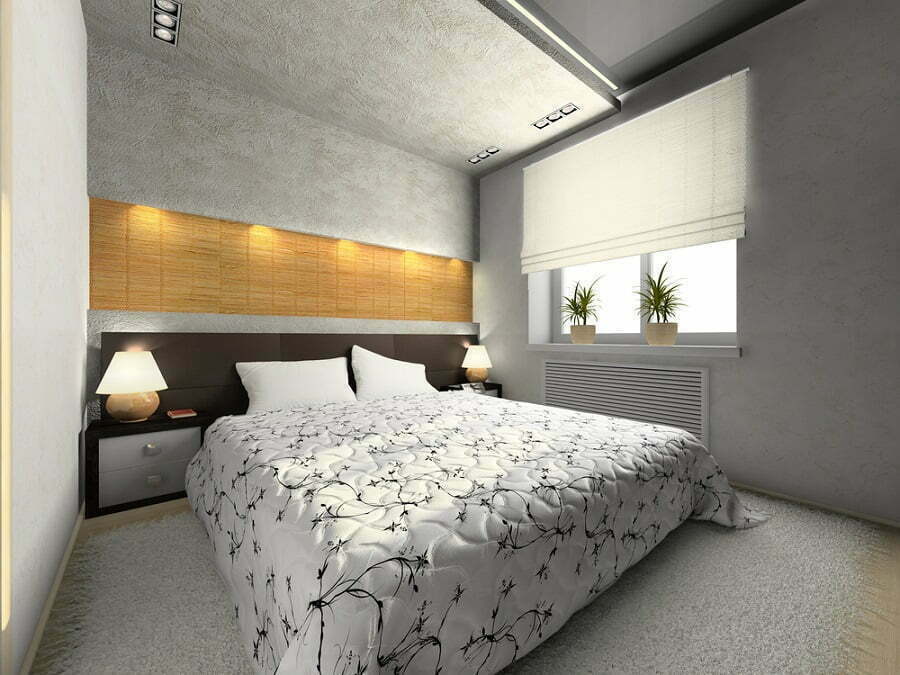 Textured roller shades are the perfect way to elevate the look of any room by adding depth and dimension with a simple touch.
This stylish fabric comes in both light-filtering and blackout variations and in neutral and contemporary color palettes.
Invest in a cordless lift system to eliminate potential safety hazards and complement any decor with a fabric cassette.
Fun Blinds for Children Bedroom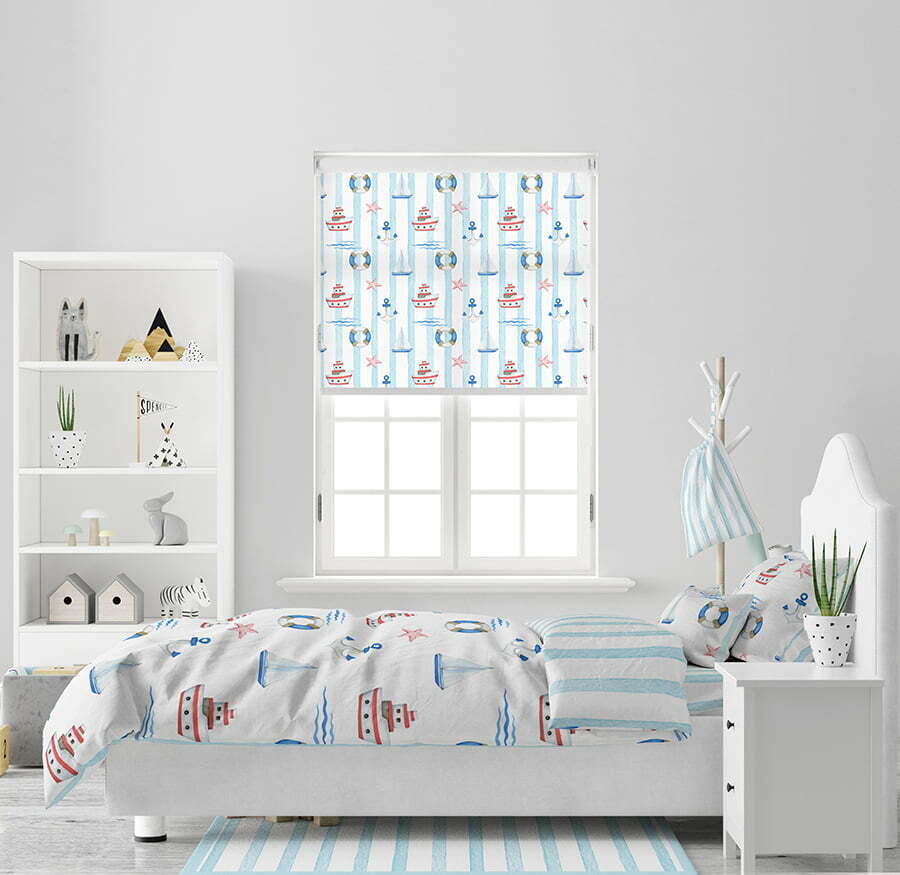 There are a wide variety of options for blinds explicitly designed for kids. All the necessities, including a comfortable bed, can coexist in a kid-friendly space where they can play and have fun.
The right window coverings can help your child get a better night's sleep by reducing the amount of light and noise entering the room through the windows.
It is crucial to pick out the appropriate blinds for a kid's room.
We know that redecorating your child's room is an exciting project, so we've included some helpful guidelines below to help you select the best window treatment for their room.
Keeping Blinds within the Window Frame
Curtains and blinds are essential components of a bedroom because they offer much-required privacy, facilitate easy regulation of the amount of light that enters the space, and contribute to maintaining a constant temperature within the area.
Blinds have slats or louvers that can be tilted open and closed by using cords that run the length of the blind.
It allows the amount of light that enters the room through the window to be controlled.
Match Blinds to the Walls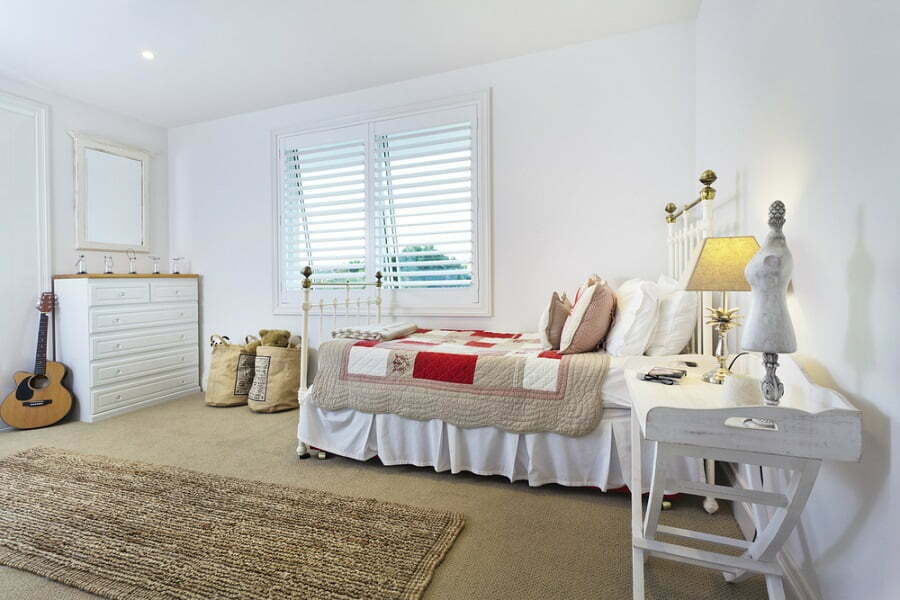 It is not necessary to ensure that the color of your window blinds is the same as that of your walls.
Nevertheless, there are things to consider, and you should consider what I have brought up.
The first thing you should consider is the style of your interior, and the second thing you should consider is the kind of blinds you want for your interior.
When it comes to window blinds, you will have access to a wider variety of color options.
You can make any neutral tone look stunning by pairing it with a complementary style and then, depending on your aesthetic.
You can select colors that go well with types that are complementary to them.
Colorful Blinds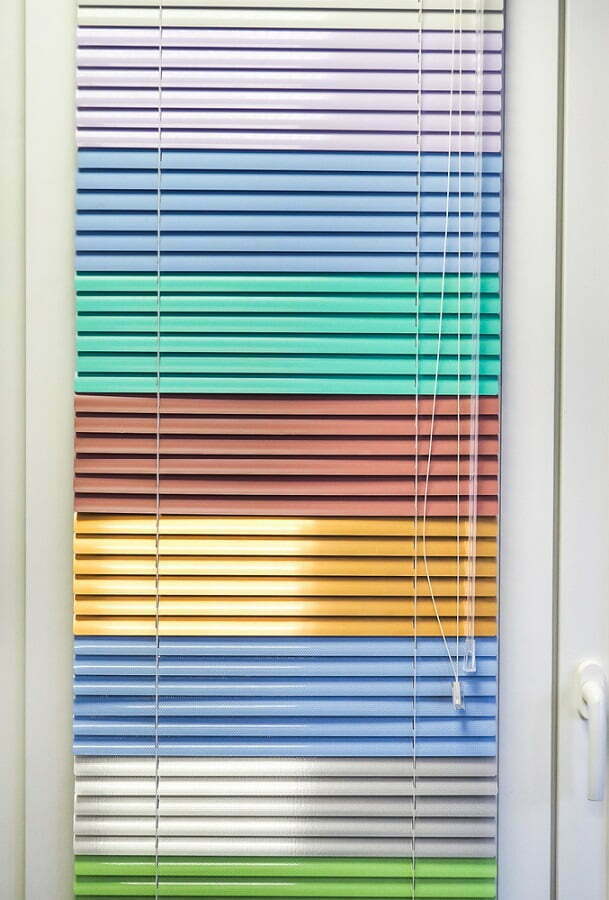 Colored blinds can change the atmosphere and ambiance of a room.
Different people are affected by colors in a wide variety of unique ways. Consider how your emotions are affected by the various colors.
For instance, grays and off-whites give space, whereas darker colors give the impression of intimacy.
The use of calmer colors like blue in an area helps create an atmosphere conducive to relaxation. The key is to select hues that can be put together aesthetically pleasing.
Monochromatic Blinds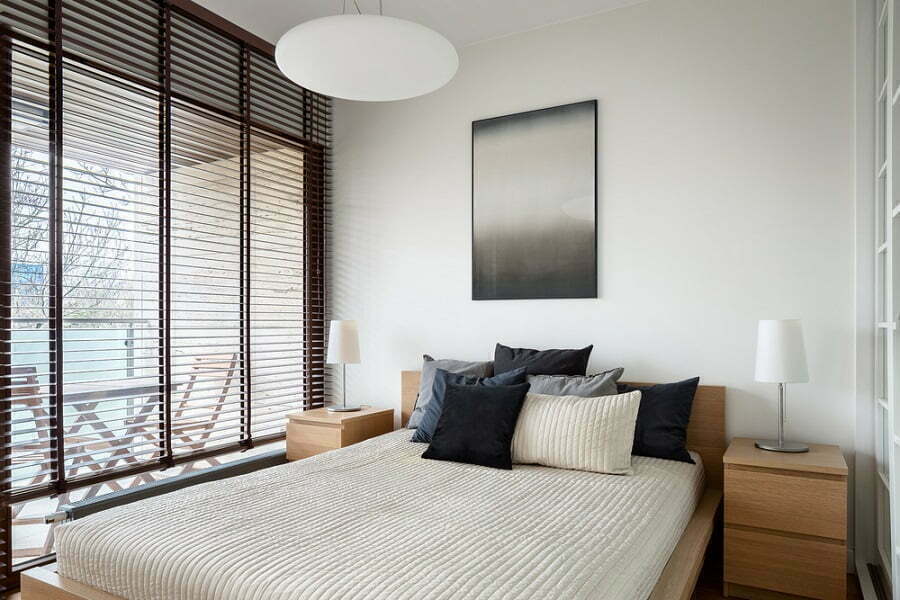 When you want to achieve a monochromatic look rather than necessary, you want to achieve a look using colors that complement each other.
If you must match your blinds to the color of your walls, try to pick one that is either lighter or darker.
Because they let light in and provide vantage points across the room, windows are an element that is difficult to ignore, even though contrast is one of the fundamental building blocks of adding visual interest to a specific area.
To generate a difference, the color of your blinds should be at least one shade darker or lighter than the color of your walls, and they should come from the same tonal range or color family.
Curtains or Drapes Over Blinds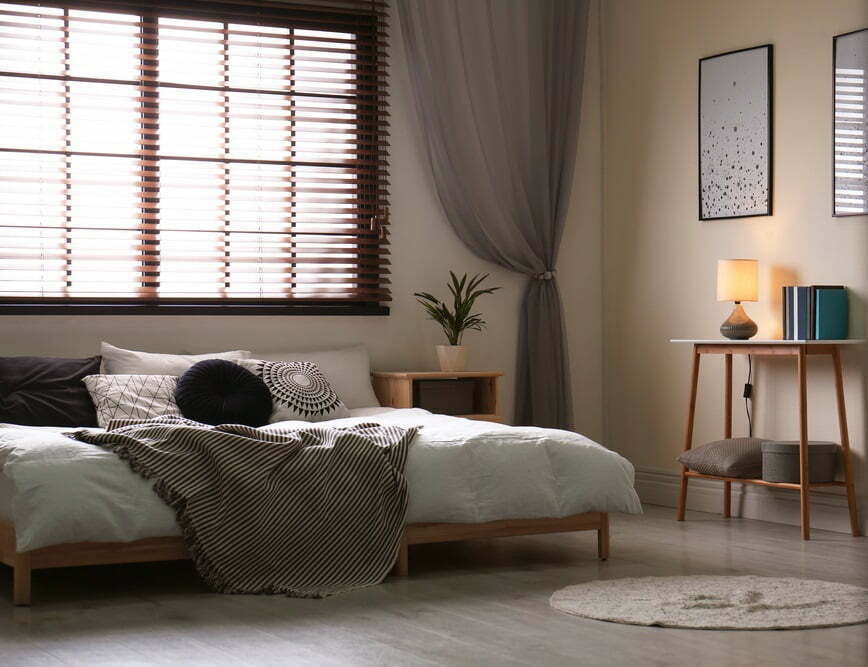 The blinds on your windows could be an excellent place to begin. Blinds on their own can make a room feel cold and unfinished, but when paired with curtains, they create a rich, luxurious effect.
Although curtains can be hung alone to provide some degree of privacy or block out light, there may be times when this is not enough. Rods, which can be plain or decorative, support the weight of the curtains.
When the curtains are closed, the rod is hidden within a fabric pocket sewn into the top of the curtain.
Drapes are a great way to soften a space, add a layer of privacy, and conceal clutter. Panels of drapery are commonly sold in sets of two because they are used to cover windows.
Window Blind Designs That Make a Statement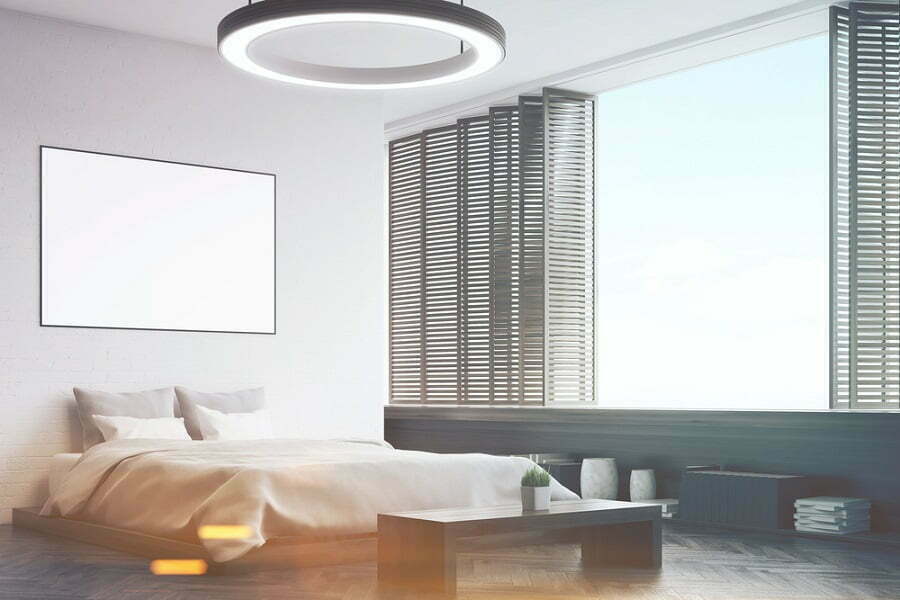 Make a statement with your home decor; we love the atheistic vibe that black blinds bring. To make a strong aesthetic statement, it is best to do so in the window area.
Blinds can alter the atmosphere and functionality of space with the help of modern fabrics and technology, such as shimmering fabrics that diffuse light or digitally printed patterns that tie an entire design scheme together.
Matching Blinds with Decor Accents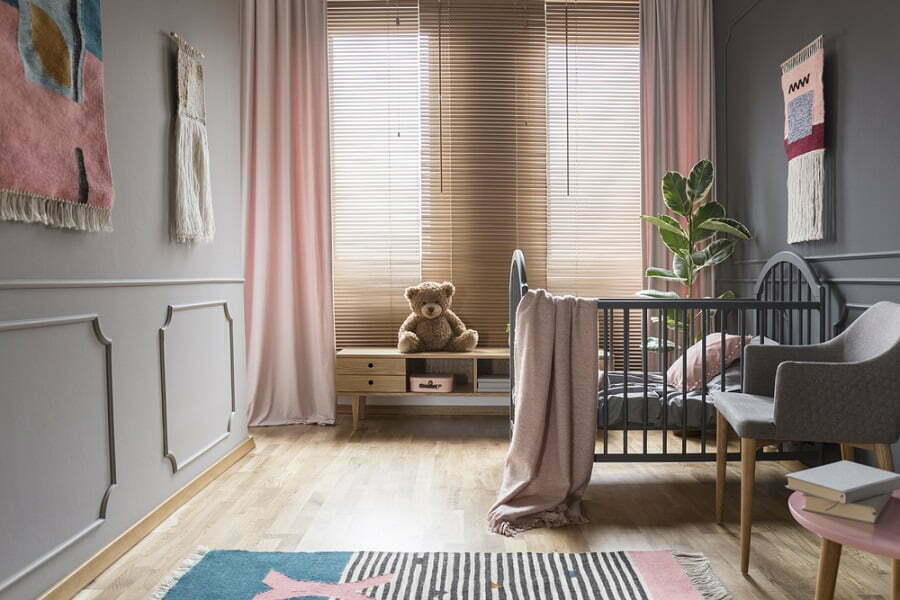 You can express your individuality and inject some life and color into your home using decorative accents and home accessories.
Accents in the house, from the kitchen and dining room to the guest bedroom, help to create a warm and welcoming ambiance that is uniquely yours.
Mix and Match Window Treatments in Bedroom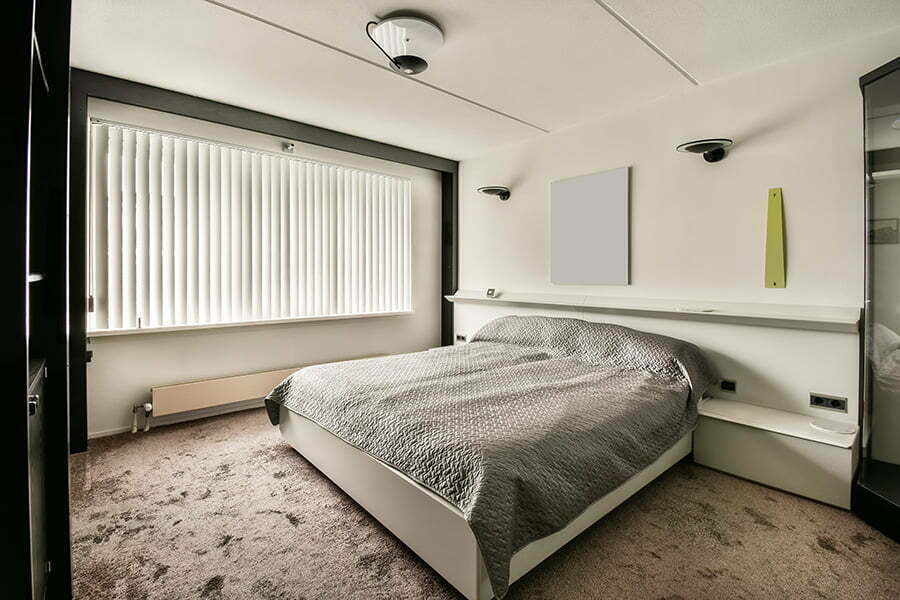 Your window coverings will continue to look great for many years if their design is coordinated with these other, more "permanent" features.
It gives you an immediate product for your window frames and the uniformity you desire throughout the room.
In addition to letting you match the decor to the character of each space, it also adds a lot to the visual appeal of your home.
FAQ
Should blinds or curtains be in a bedroom?
Curtains work best in the living room and bedroom, but blinds are becoming just as popular these days.
What are the best blinds for a bedroom?
Among the most well-liked blinds available in bedrooms is the roller blind. Roller blinds tend to be the least expensive option when shopping for window coverings. Roller blinds for bedrooms are available in a variety of materials, including those that block light completely, provide insulation, or both.
What kind of blinds gives you the most privacy?
Blackout blinds let you control the amount of light and privacy. Roller blinds are both stylish and practical. They are a popular and modern choice for your bedroom because they are easy to use and come in various fabrics and colors.
Recap
Liked this article? Here's what you can read next: