Last updated on September 19, 2023
These are the most popular types of window treatments (we have counted 25) for you to choose from and dress up your windows. Read on!
In this guide, we will explore all the options of window treatment available to us to decorate our windows in style. But first things first…
What Exactly Are Window Treatments?
Window treatments are any material that covers or embellishes a window in some way. Different types of window coverings can serve purposes, such as privacy or light.
Some examples include shutters, which provide closed blinds for others not to see into the home, and sheers that bring more lighting in.
Window treatments may be the main source of aesthetic appeal. They are common in many homes and can provide privacy while also being functional.
Creating an appropriate look and feel for your home is important, and window treatment ideas are a great way to do so. They come in different types, sizes, styles, and prices, so find the one that's right for you, then use this guide to install it easily!
Wood Blinds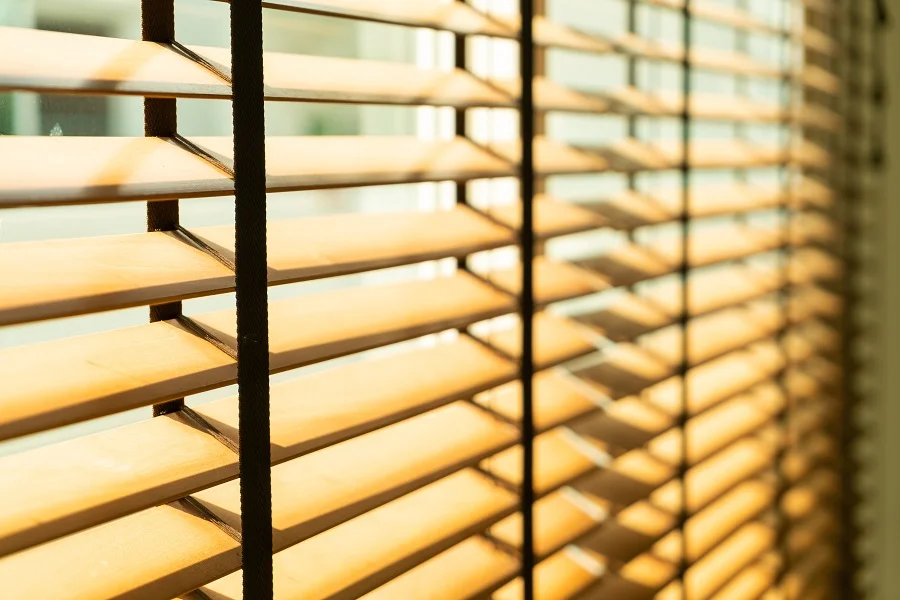 There are many types of blinds for windows and we will mention the most popular trends here. These are timeless and classic options.
Wood blinds have the appearance of wood shutters without the cost, weight, or availability. They're made from a variety of hardwoods and are durable. Real wood comes in a variety of stains and finishes. There are different slat sizes to choose from, and they come with ready-made or custom options available.
Faux wood blinds cost less than the real thing. Faux blinds are resistant to scratches, easy to clean, and low maintenance. In high-humidity rooms, faux wood is preferred. Unlike genuine wood, faux wood does not crack or warp, and blinds can be used in bathrooms due to their lighter weight, making hanging them much easier than real wood. This is a cheaper option than curtains in comparison.
Aluminum Blinds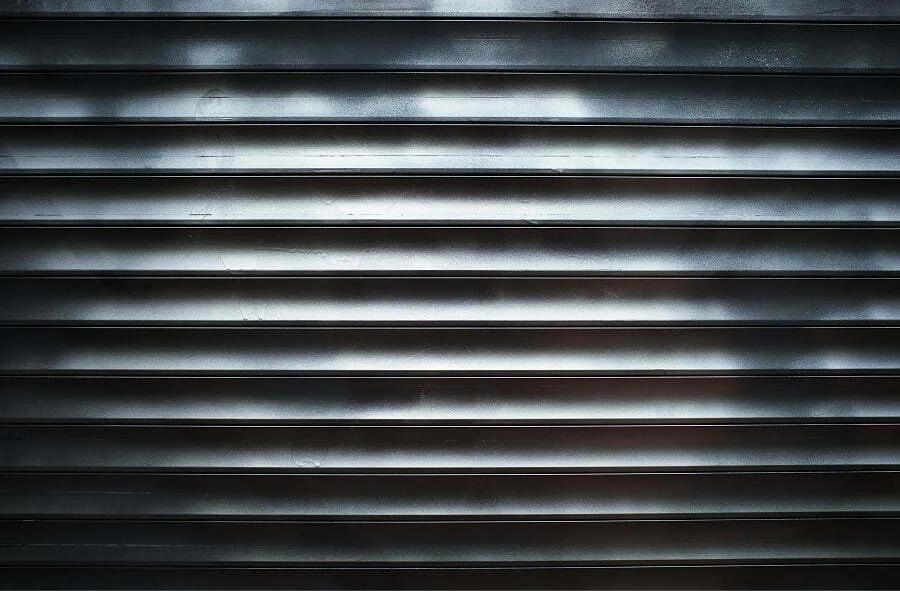 Aluminum blinds are a popular type of blinds. They are lightweight and come in many different colors. Mini blinds can be used when you need to cover many windows on an established budget, and they can still be stylish. The quality is measured by gauges that go from 24 gauge to 20 gauge being the most common. Blinds with higher aluminum counts will have a longer lifespan as they won't break and snap so easily in use due to bending or snapping.
There are different words to describe the types of aluminum blinds and procedures for installing them. There are two types of aluminum blinds which include 1/2 inch and 1-inch widths. They also come in either one light or two light sizes. Half-inch width blinds are quieter than one-inch width.
Vertical Blinds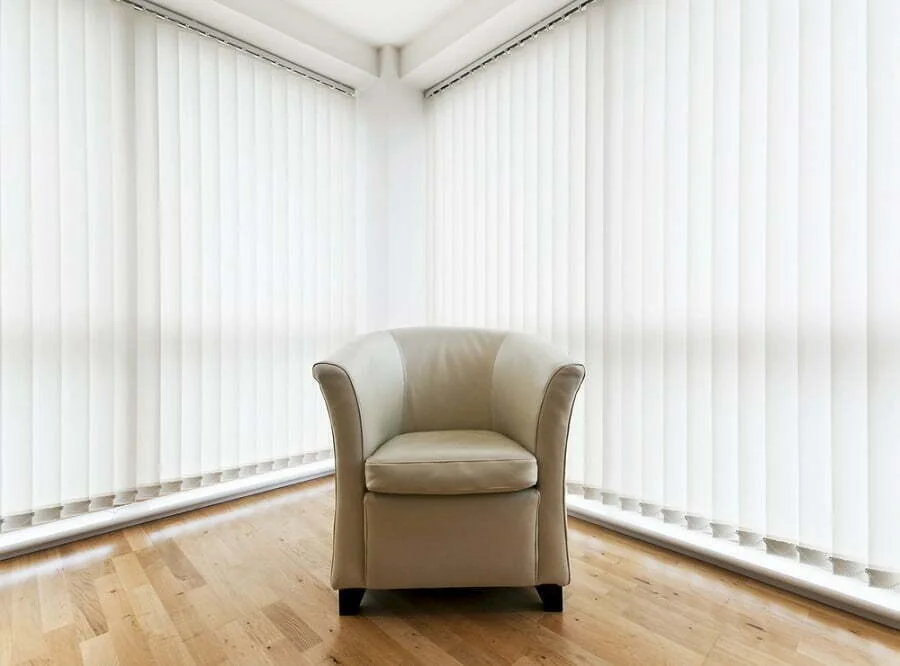 Vertical blinds are treatments for windows that are wider than they are tall. These blinds are a popular choice for large windows. Usually made of vinyl, they can be expensive but still provide good privacy.
When closed, it may be a barrier against unwanted peekers while the window is not in use and often aids with insulation. They usually open outwards but can also tilt open to one side and come in different colors.
S-shaped slats are a type of window covering in which the slats curve together like a curtain. They are curved, making them better at controlling the amount of light that can get into your home, plus they offer more privacy than traditional blinds.
Vertical blinds are trendy for areas that need privacy, like bedrooms and offices. They usually have a cream color, and S-shaped slats imitate curved drapes.
There are different ways in which vertical blinds can be opened on your window. Options include pulling from the right, left, or middle of the window. A back-stack feature minimizes slat sway.
Venetian Blinds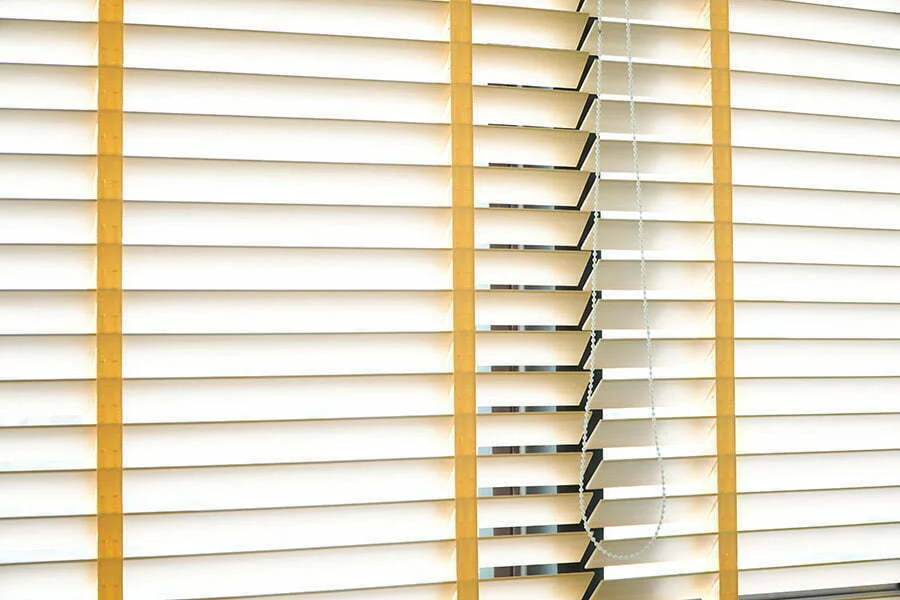 Venetian Blinds are horizontal structures in which a series of slats can be rotated to overlap and allow light into any room. They may be rotated vertically to block out all light from the outside of the room or set at various degrees in between that allow some light.
Sliding Panels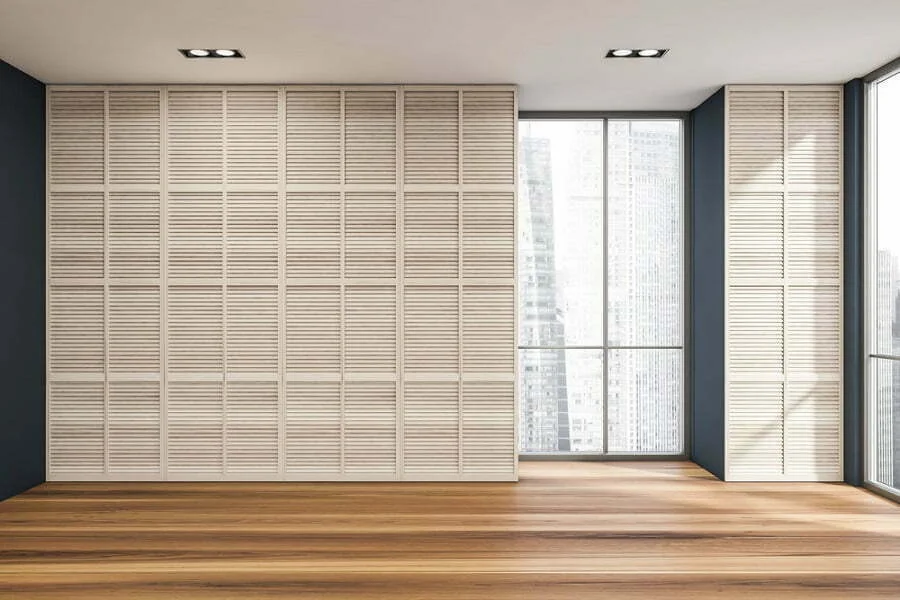 Sliding panels work equally well as patio doors or room dividers. There are different varieties of sliding panels: wood, vinyl, fabric, and woven wood.
A typical setup for a sliding panel is to purchase one piece with two sliders on it that rest against the wall.
The sliders must both be at the same height so that they can go against each other and slide seamlessly from one to the other without any gaps in between them.
Shoji Panels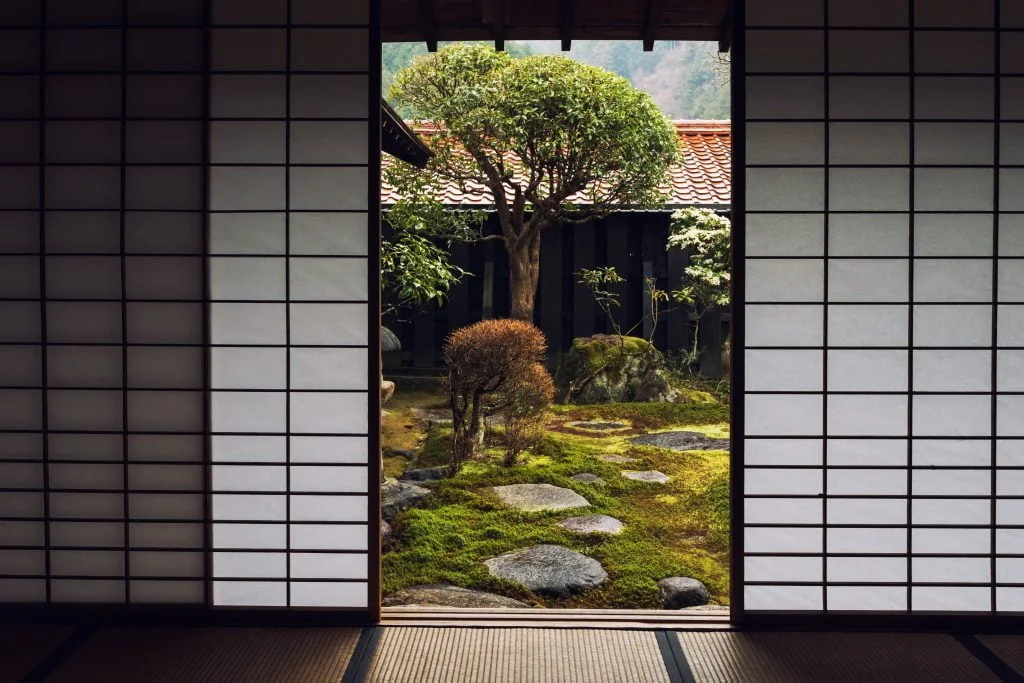 These are the traditional Japanese screens. The screens can be designed in many ways and made with different materials. They are most often square in shape and translucent. It's made of rice paper that is always porous, so it easily allows light into the room but will not allow you to see through it so much as you can see through a window curtain.
Sheer Verticals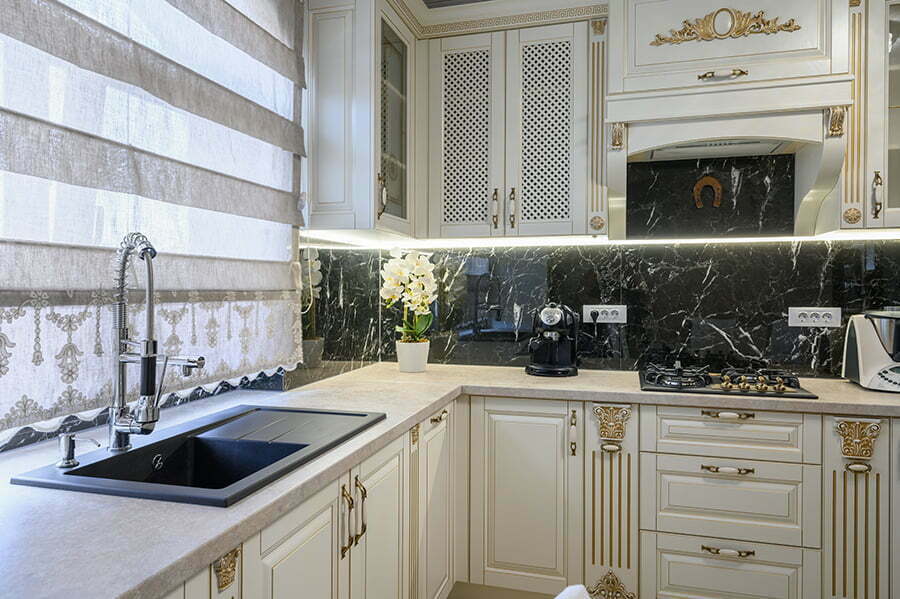 Sheer soft vertical blinds are slats hung vertically instead of horizontally. They act as light diffusers and provide unmatched control over the amount of light.
Sheer verticals are among the newest and most convenient window coverings to come on the market. They, like cellular shades, are made from an energy-efficient honeycomb fabric that controls light better than other kinds of window blinds.
Cellular Shades
Cellular shades use fabric with cells that run up and down. The cells allow for easy pack-up when they stretch over a window frame and provide insulation when the air in the cells is heated. You can add color to integrate into home designs. This type of shade may have either single, double, or triple honeycomb cell construction.
Pleated Shades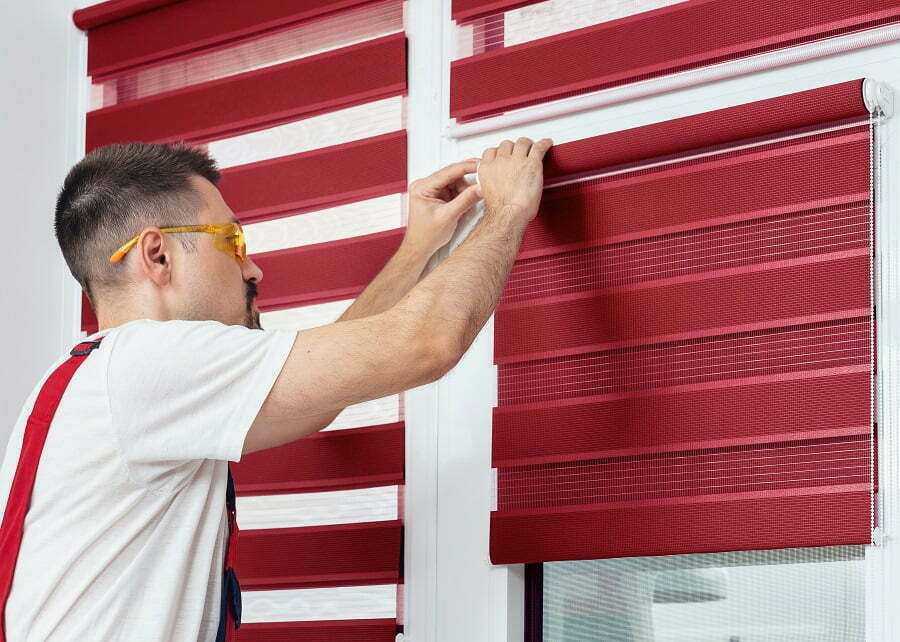 Pleated shades have a look like cellular shades, but they are designed with folds instead of a honeycomb design. It is also easy to install and operate pleated shades. The fabric pleats can come in decorative fabrics and designer colors.
Roman Shades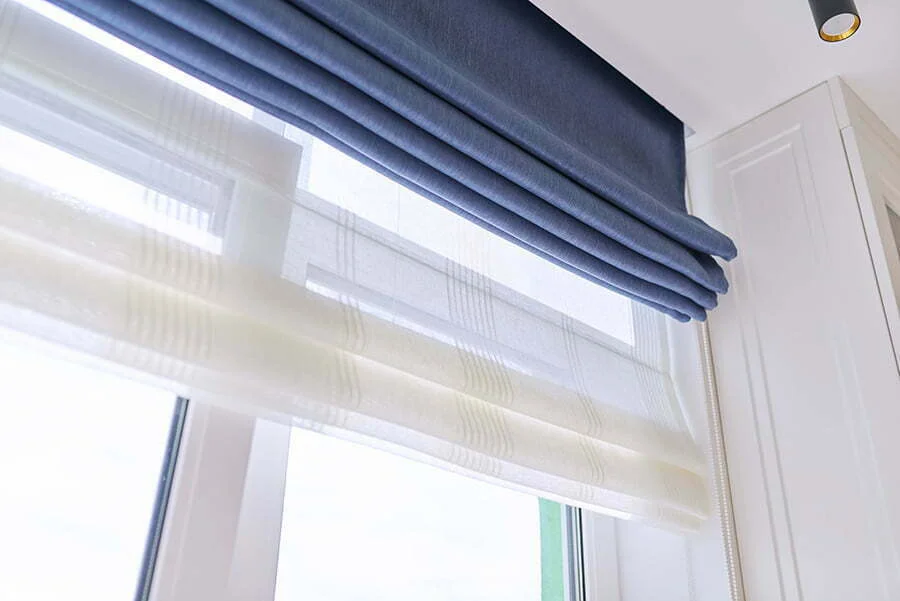 A Roman shade is a type of fabric consisting of a horizontal fold. When a Roman shade is pulled down, it creates soft folds. It is budget-friendly and can be chosen in many colors and patterns to fit the decor of one's room.
Sheer Shades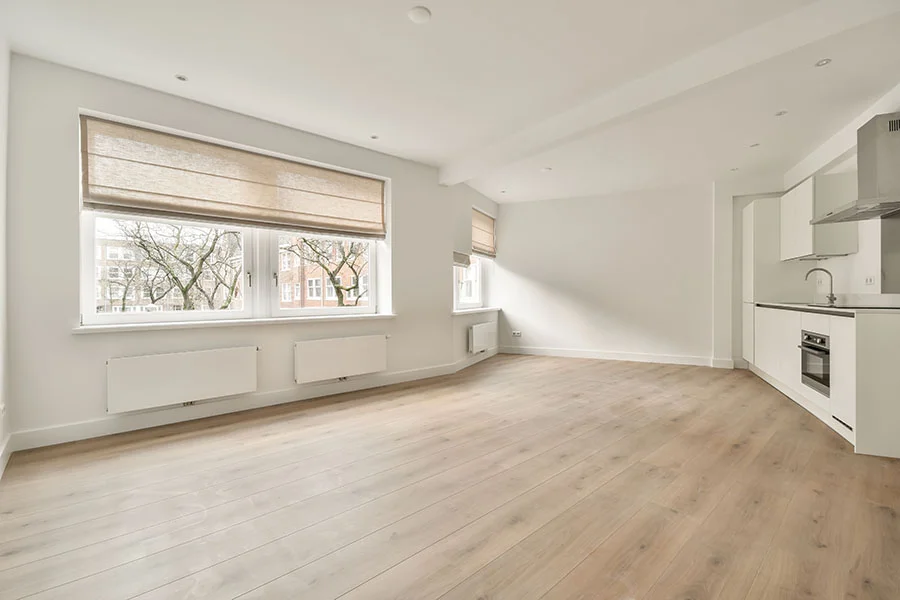 The sheer shade is a shade that is really light but not see-through. It has horizontal rods to give it stability and two layers of fabric so that you can use it more for daytime and nighttime.
Sheer shades are a fabric that helps to reduce sun exposure. When the slats are open, the shades let filtered light in, and when closed, it blocks out direct light. When sheer shades are open, there is a cord loop that you can use to control and tilt them. They come with a continuous cord loop that sticks on either side of the shade and opens like Venetian blinds between two tubes running vertically to cover your windows.
Woven Wood Shades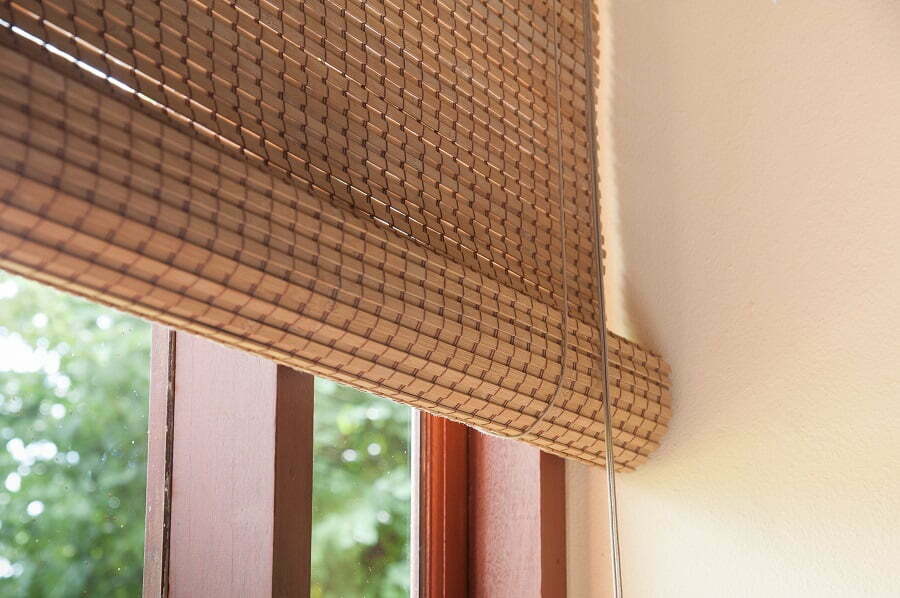 Some blinds have a natural, earthy look. They are made of woven wood with the texture of twines, ropes, reeds, and hemp. They create an inviting way to allow in light.
Woven wood shades bring an inviting look when dealing with natural fibers like hemp as well as bamboo ribbons that create a cooling effect in warmer months or for any large space room that needs some extra light-blocking options.
A woven wood shade that is thicker (lighter) will be less transparent than a thinner (darker) one. Wood shades woven with thicker threads are less transparent because light can't pass through as easily.
Wood shades woven with thinner threads allow light to pass through more easily and therefore provide privacy and brightness.
Roller Shades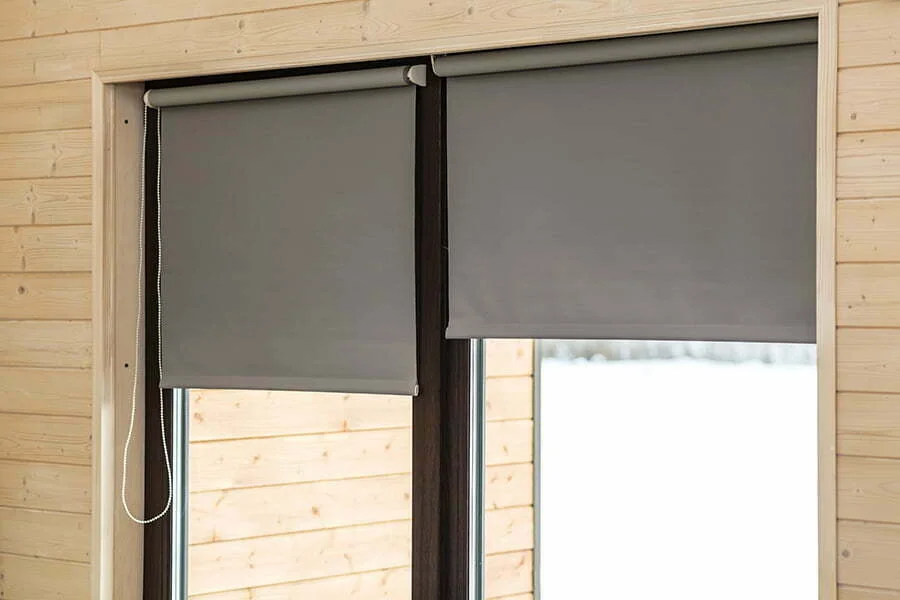 One type of window treatment that is becoming popular due to its efficiency, classic look, and customization options is roller shades. They come in a variety of colors and textures as well as patterns.
Roller shades generally roll down but can be pulled up also. Although they appear glossy, there are many varieties in terms of fabrics; some even have textures or opacities!
Some modern roller shades are made from plenty of different fabrics, most of which block light and reduce glare. These special fabric filters allow more shade control in the home. Solar shades are said to help prevent furniture or other things from fading through sunlight exposure.
Some modern roller shades can be made from solar screen fabric. This special fabric is designed to filter light and lower the amount of glare it produces and keep furniture or decor from fading through UV rays exposure in the sunlight.
You can use roller shades with either a cellular or Roman shade. A roller shade provides extra light control and blocks the heat radiating from the window when paired together.
For example, you can install two shades behind each other with a roller shade between them to block unwanted light and heat.
Austrian Shades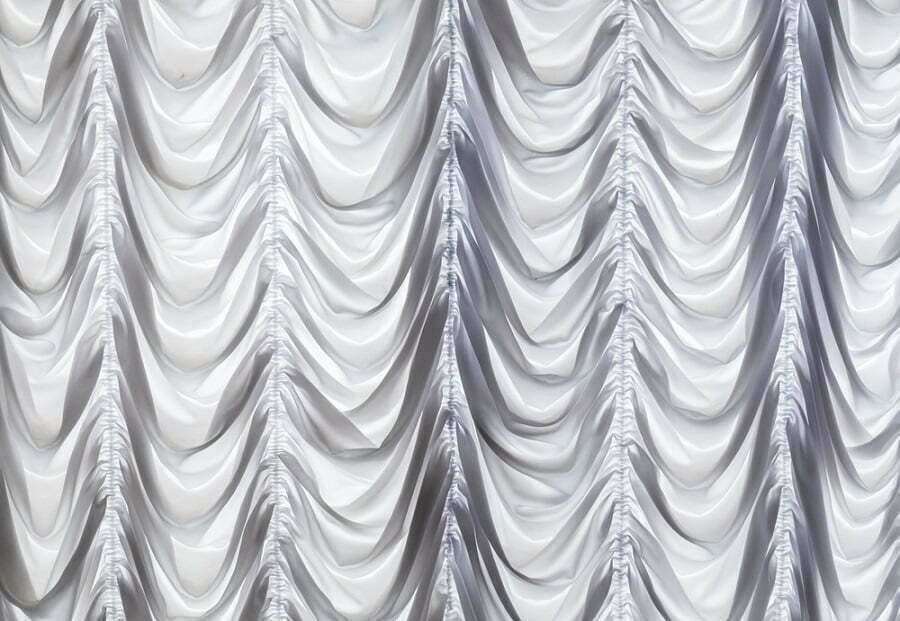 An Austrian shade is a type of curtain window covering that has scallop folds to decrease its size. A "scallop fold" refers to folds along the border of the fabric that is shaped like a shell or oyster.
It is common on pleated uppers in skirts, dresses, and men's trousers. The pleats help reduce the size of garments by enabling them to be folded up when not in use and unfolded when worn.
Solar Shades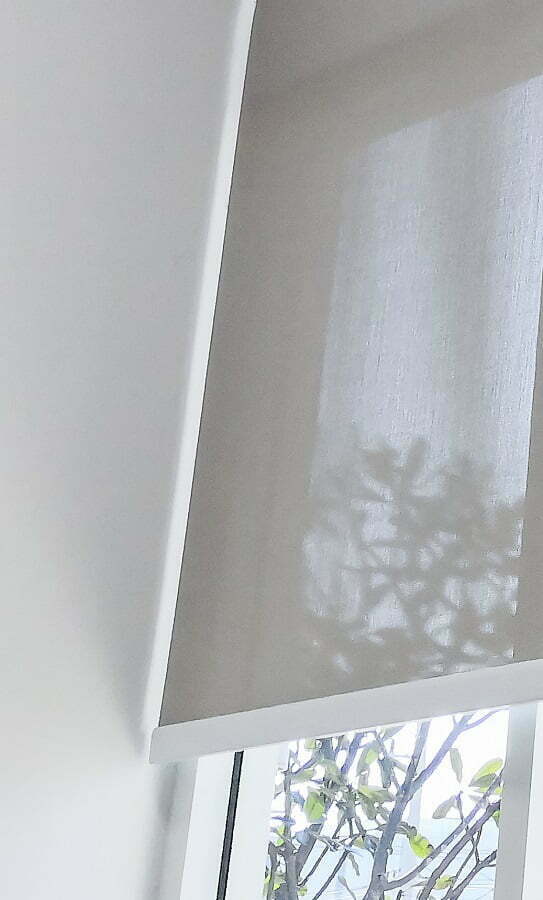 Solar shades are a type of window treatment that filters light by gradually increasing the look into it. It has anti-glare properties for eye relief.
Solar shades are typically windows with different levels of transparency that filter light entering and then letting a partial amount of light shine in from outside while still filtering out most glimpses into what's happening inside.
Blackout Shades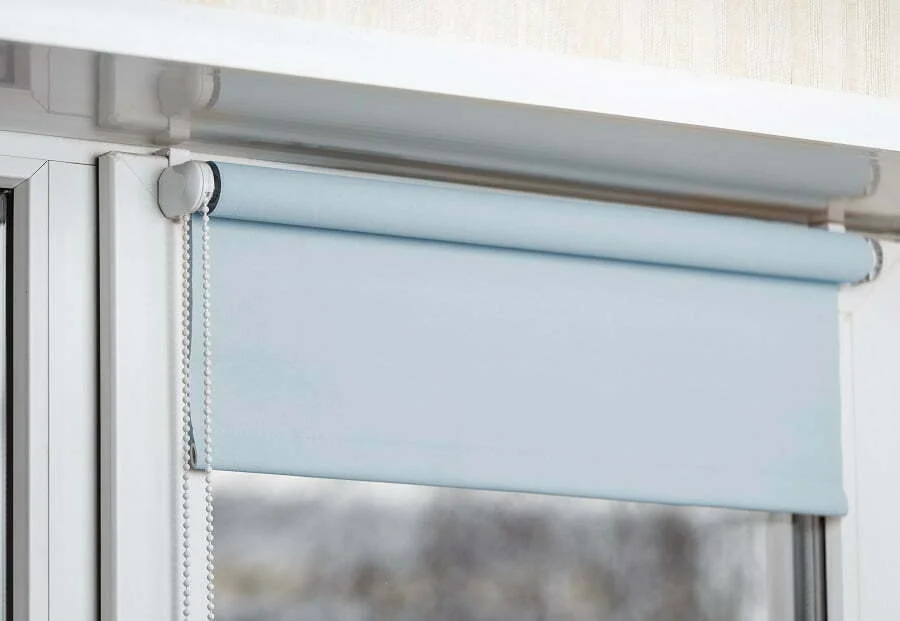 Blackout shades are for anyone who wants to sleep in a pitch-dark room. They are made of fabric that is thick, and no light can get past them.
Blackout shades are a necessity in bedrooms for people who need to sleep in complete darkness but aren't very helpful in living rooms.
Drapes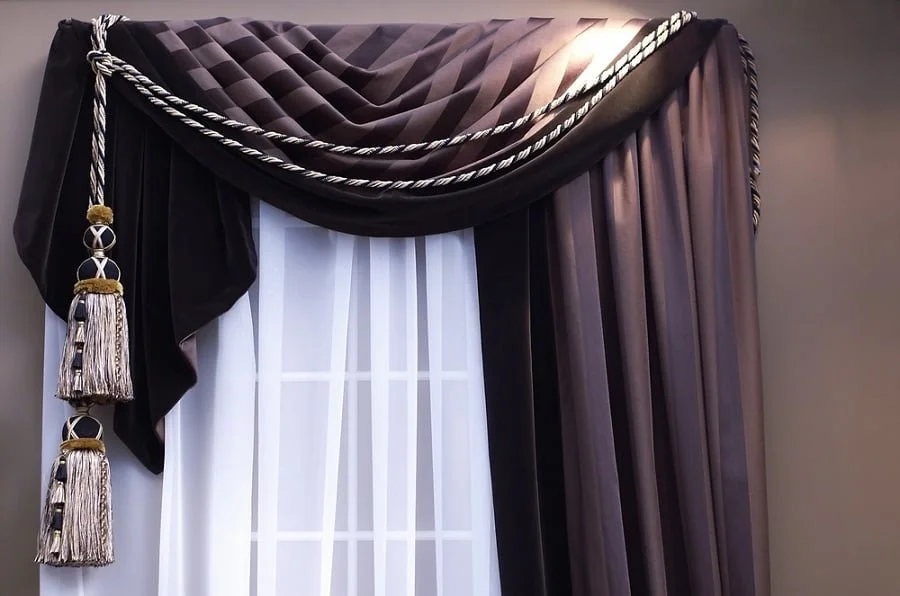 You can use drapes in just about any room. The most common way for these items to be attached is by hooks, but sometimes they are clipped or grommeted, depending on the design.
These items either come with a control rod placed of their own accord, or one must be purchased separately. Drapes can arrange to open from either the right, left, or middle.
Valances can also be used and usually hang from the top of the window. You should make sure that if you put up any type of drapes, they are the same color, texture, and style on all sides.
The difference between drapes and curtains is that the former are double-lined and usually made of thick fabric.
Whereas curtains are typically used to add a decorative element to a room, drapes can be thought about as more practical and may also be decorative. Thick, double-lined drapes can be utilized to block out the sun, heat, or cold air.
Curtains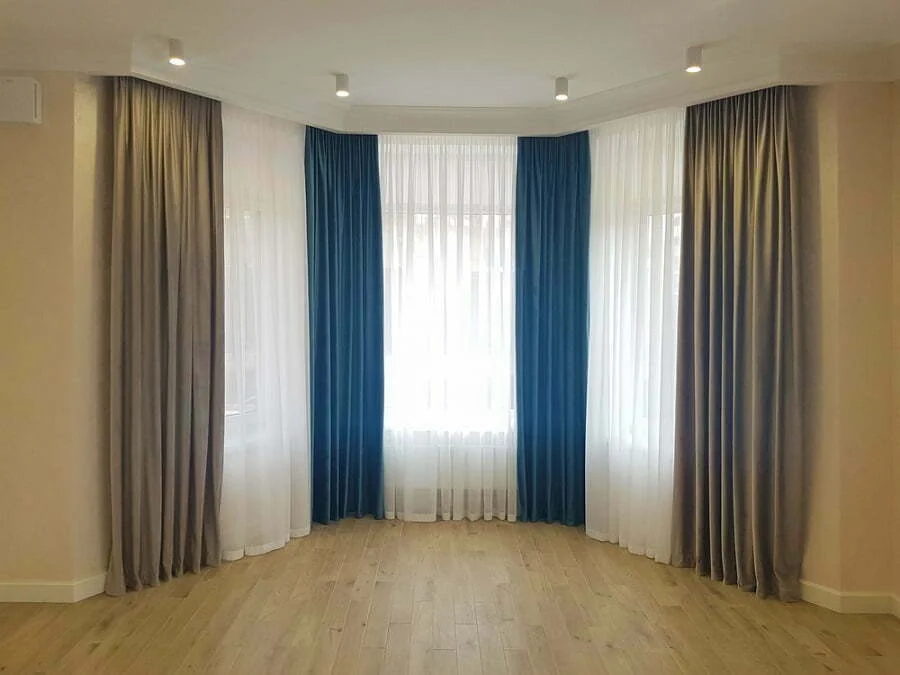 Curtains are window coverings that can add a personalized touch to an entrance way, bedroom, or living room. When used throughout the room, different curtains in different colors and styles will help make the space look more complete.
We can choose the curtains that we want. There are many prints, designs, textures, and colors to choose from.
Cafe Curtains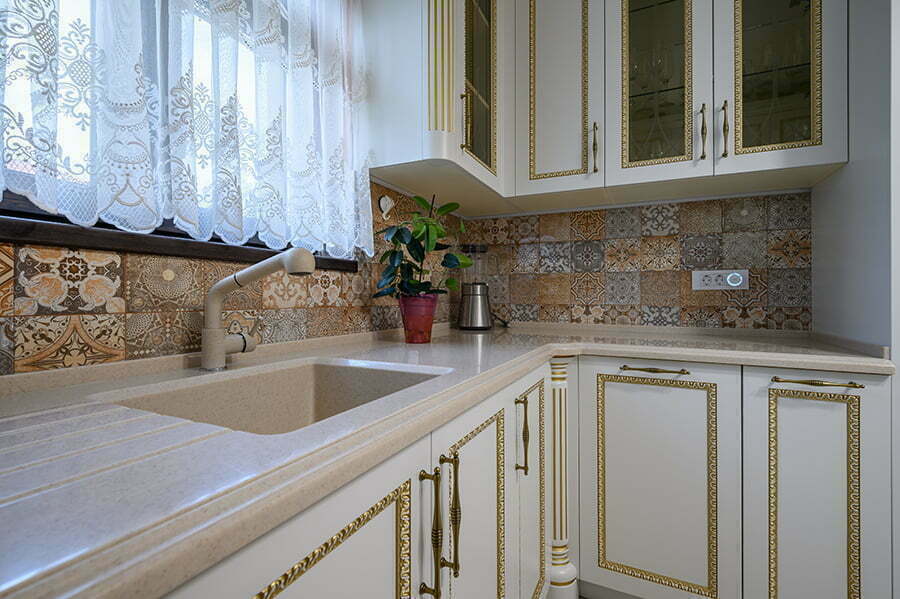 Cafe curtains are a type of window covering that hangs straight from rings that slide along a rod and either cover the lower portion of the window or the entire window. Cafe curtains are great when you need to keep part or all of a room private while still being able to see out.
Shutters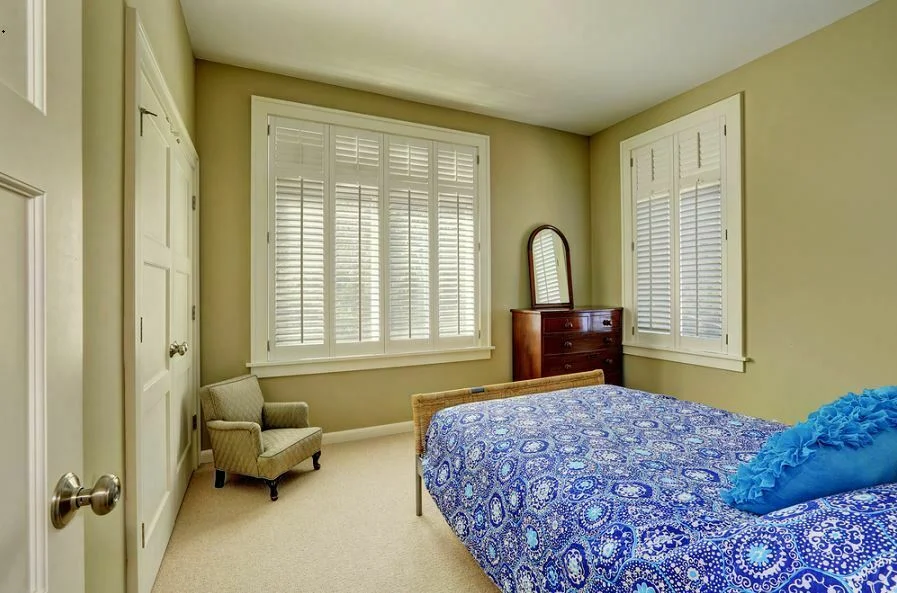 Shutters are louvered window coverings that can block all light or allow some of it through the louvers. They can be made from different materials, including wood or vinyl.
Wood Shutters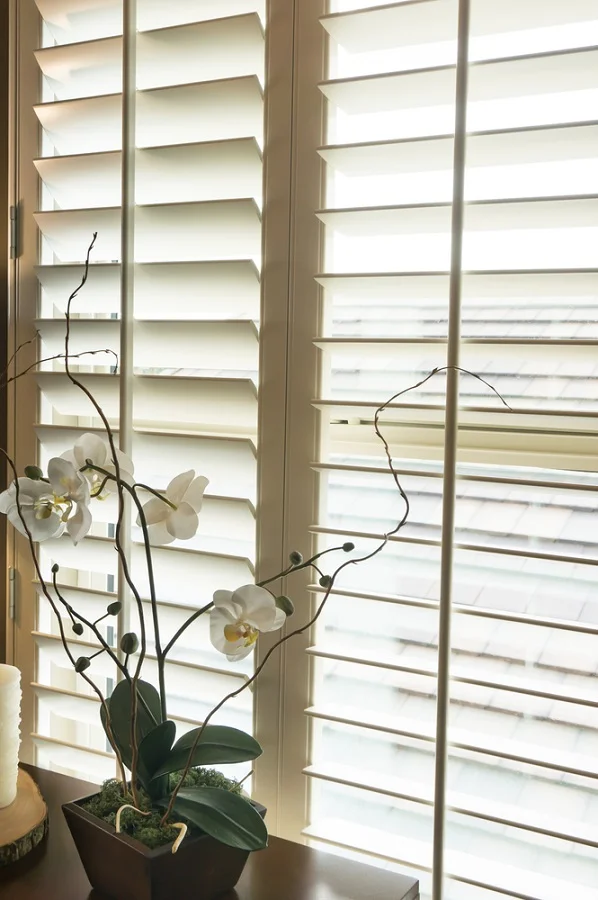 Some window covering companies offer a variety of shutter choices like plantation style that features a tilt rod control, hardwood, or faux wood in various finishes with different features.
Traditionally they are made of hardwood or plywood, and they come with the option to have side panels, louvers, solid panels, or glass. The slats on the shutters can be customized to fit any odd window boundary.
Valance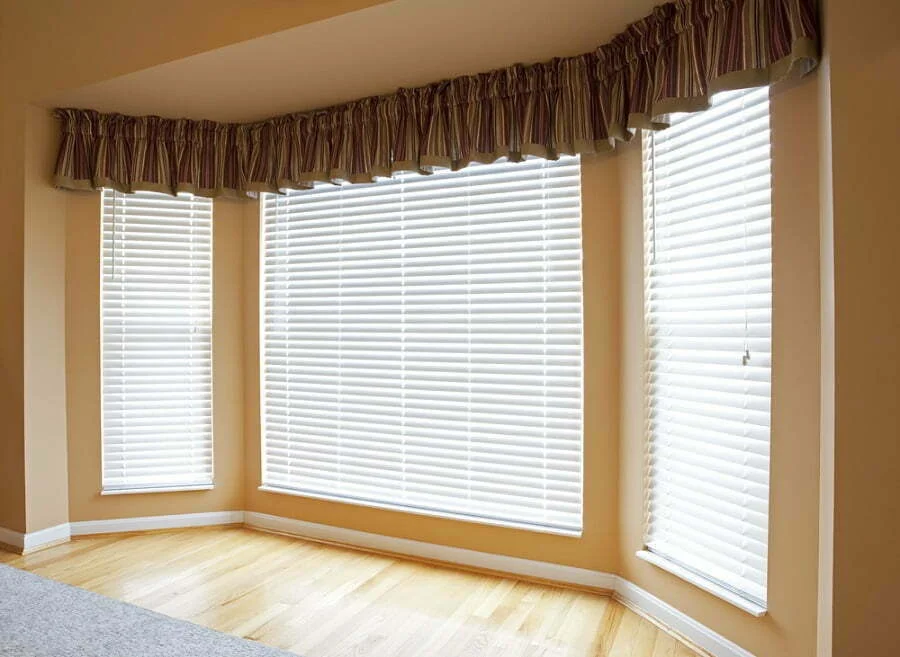 Valance is a short panel at the top of the window that hangs down. These panels are primarily for decoration, but they also help prevent light from going through the window. You can use valance alternatives as well.
Cornice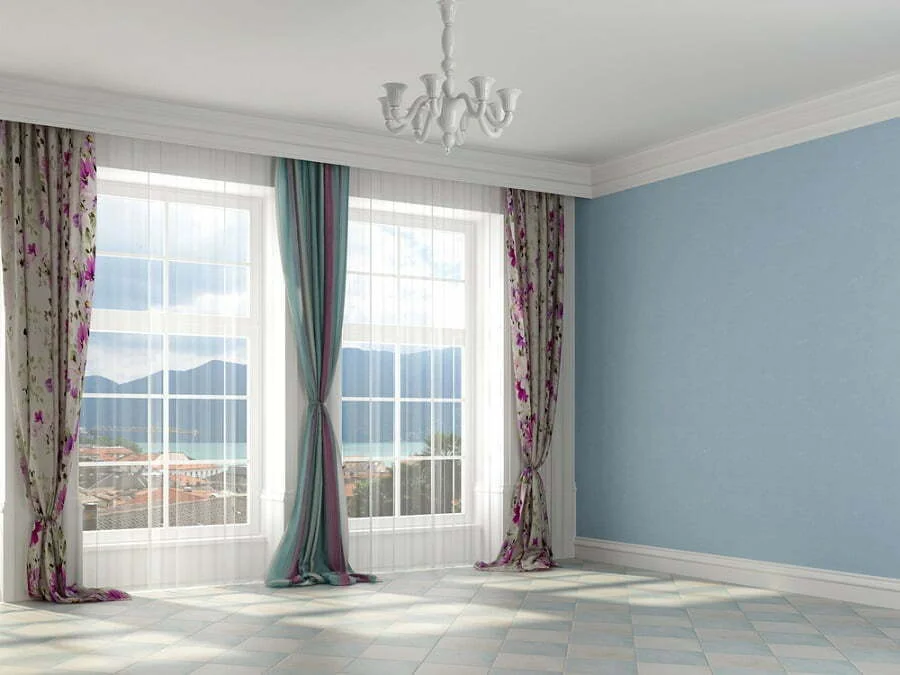 A cornice is a cover that is pulled over other window features to frame or finish the room. It covers up hardware and usually adds some decoration. A cornice is similar to a valance, except that it is usually crafted with a solid board instead of free-hanging fabric. It covers up hardware and usually adds some decoration.
Cornices are different styles of trim that can be made from one or two boards. The boards of a cornice are shaved, smoothed, and shaped to fit the piece of trim to be attached onto.
One type of cornice is made from fabric while others are made from lumber or plastic materials. Some styles that use cloth for a base have the material still on its frame while other styles will use a timber frame instead.
Frosted Glass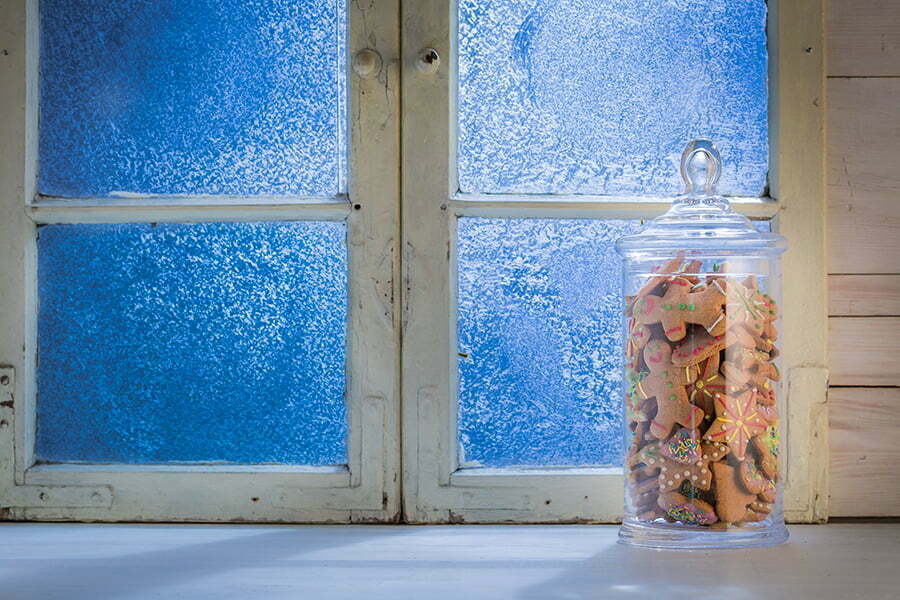 Frosted glass blocks some light but is still able to come in. You can buy panes of frosted glass and install them, or you can buy a cheaper film version that sticks onto the existing pane of your window and achieves a similar effect.
Stained Glass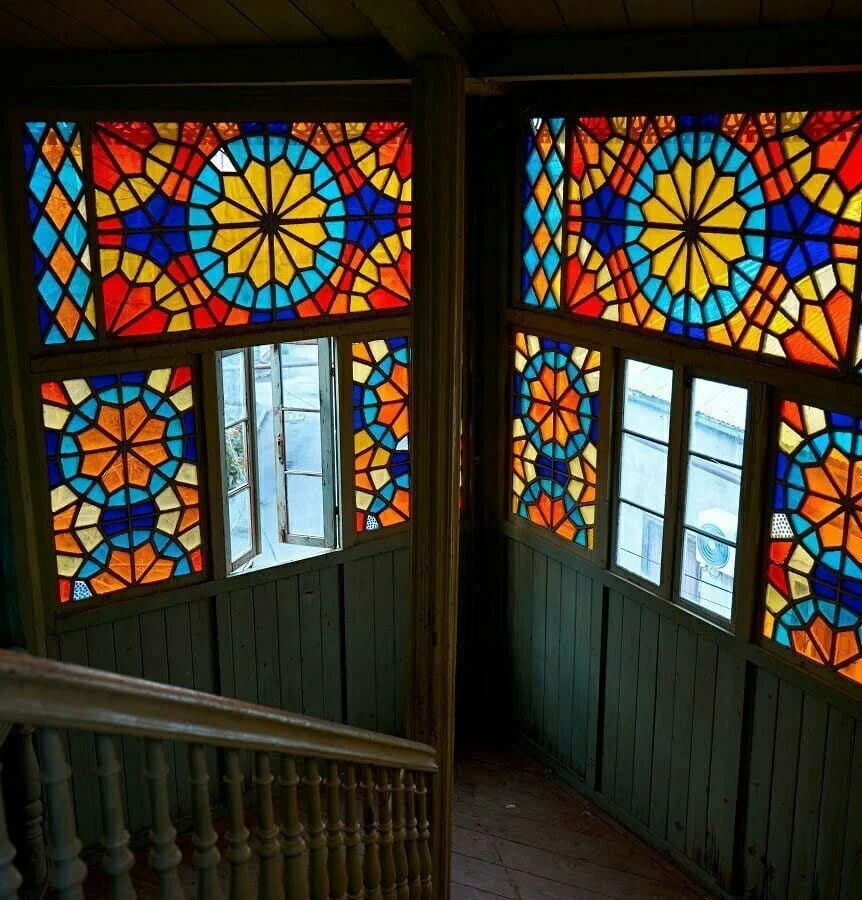 With the use of colored glass panels, stained glass for decorative purposes has been around for hundreds of years. These pieces create an intricate design that can be used to introduce color into a room.
In its traditional form, it is made with metal welds and metal trim using large sheets of material. A more modern alternative for room darkening and privacy is the use of stained glass film which changes hue depending on the time of day.
The Benefits of Window Treatments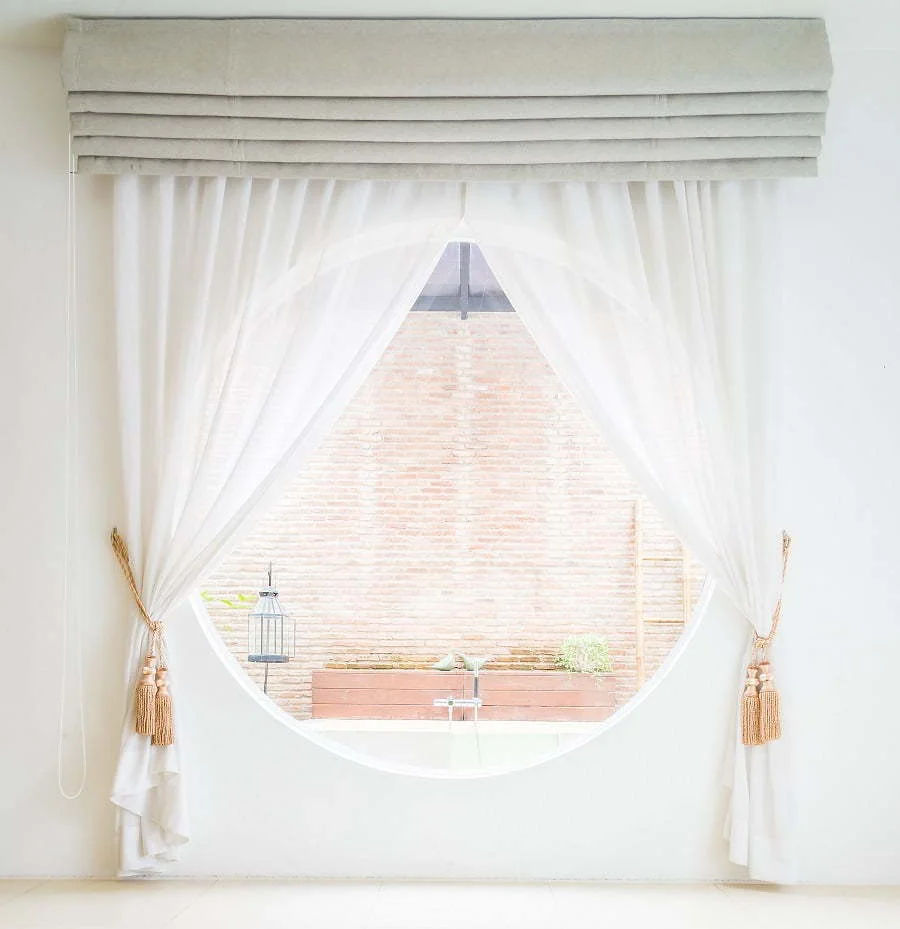 There is an advantage if the window covering is used because it helps deter burglars or allows one's house to stay cooler using blinds rather than curtains that can catch the sun's rays and let heat inside.
You can dress up windows nicely with window treatments. Window treatments change the perception of a space just by changing color, style, or type. You have many finishes to choose from, such as cotton-paneled curtains, sheer curtains, and drapes, and pinch pleated curtains/drapes.
Stylish window coverings can completely change the look and feel of a room. You have many colors and materials to choose from, such as bright colors for more happy moods or neutral ones for others to create a cozy vibe in the room.
A window treatment can help regulate the temperature inside of a room too. It keeps heat in during the summer and cold air in during the winter. This reduces your energy use and makes it easier on your heater or AC system.
One of the ways to control your home's lighting is by using window coverings. You can choose those that completely block out light, or ones that allow you to regulate it throughout the day.
Window treatments are a way to control light in your home- you can choose either coverage which blocks all light, or types which let you regulate it throughout the day.
Use window coverings to create privacy in your home. Blinds or curtains can provide privacy by not allowing someone outside the room to see into the window, and it can also grant oneself privacy inside their own house.
If you are worried about people seeing inside, sheers or curtains are a good choice that still allows light to enter the home.
Flower-boxes may sometimes be placed on exterior windowsills as further ornamentation along with patio furniture and household plants where property restrictions do not forbid them.
Recap
Liked this article? Here's what you can read next: