Last updated on September 19, 2023
Check out these window treatment ideas for any style for all the rooms in your home. Read on!
Windows are necessary for any home as they provide just the right amount of natural light without compromising your privacy. There are so many treatment ideas available for them.
You can try the curtains, drapes, blinds, and all the other combinations. You may not even be able to try all of them in a season.
Mix and match ideas from our list to achieve the best look you're going for. Bring out the character of your home and your personality in designing and treating your windows.
These curtain ideas are most useful in living rooms, but you can adjust them to any room you want. For example, use ideas with blinds for the kitchen or bathroom.
Choose the Right Curtain Scale to Match Window Size Correctly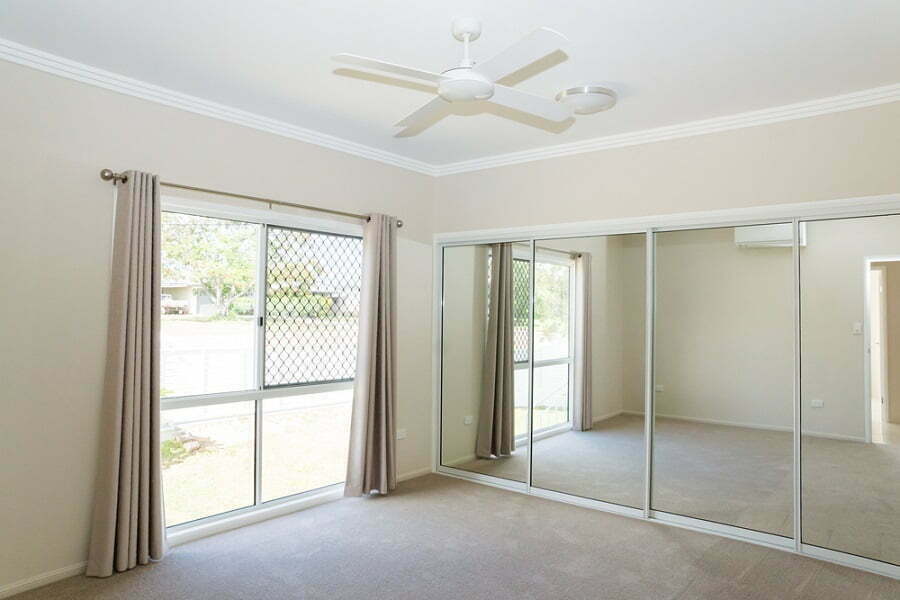 Start by picking your preferred hanging style. Do you want the curtain to reach the floor, stop at the window sill, or end somewhere in the middle?
As for the width, include the rod in your measurement. Multiply this by 1.5 to 2 for proper coverage and a fuller look with a wavy pattern.
Linen Curtains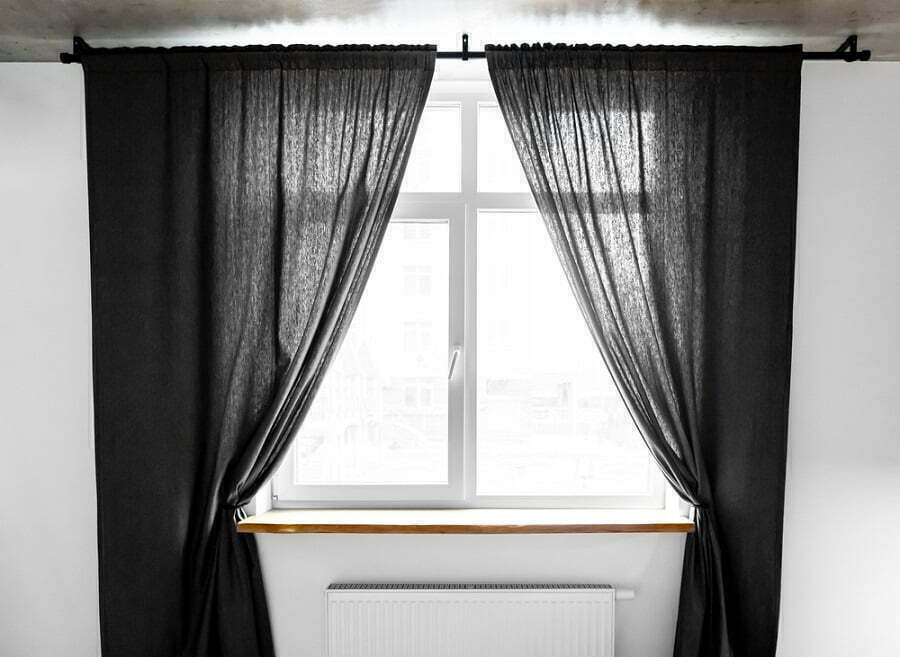 The linen curtain fabric is the ideal choice if you prize durability and beautiful simplicity. Get endless options in terms of length, color, and design.
Place these curtains in any room. They will enhance the space with their light and breezy appearance. You can find sheer drapes for glass doors and corner nooks.
Frame the Window with Curtains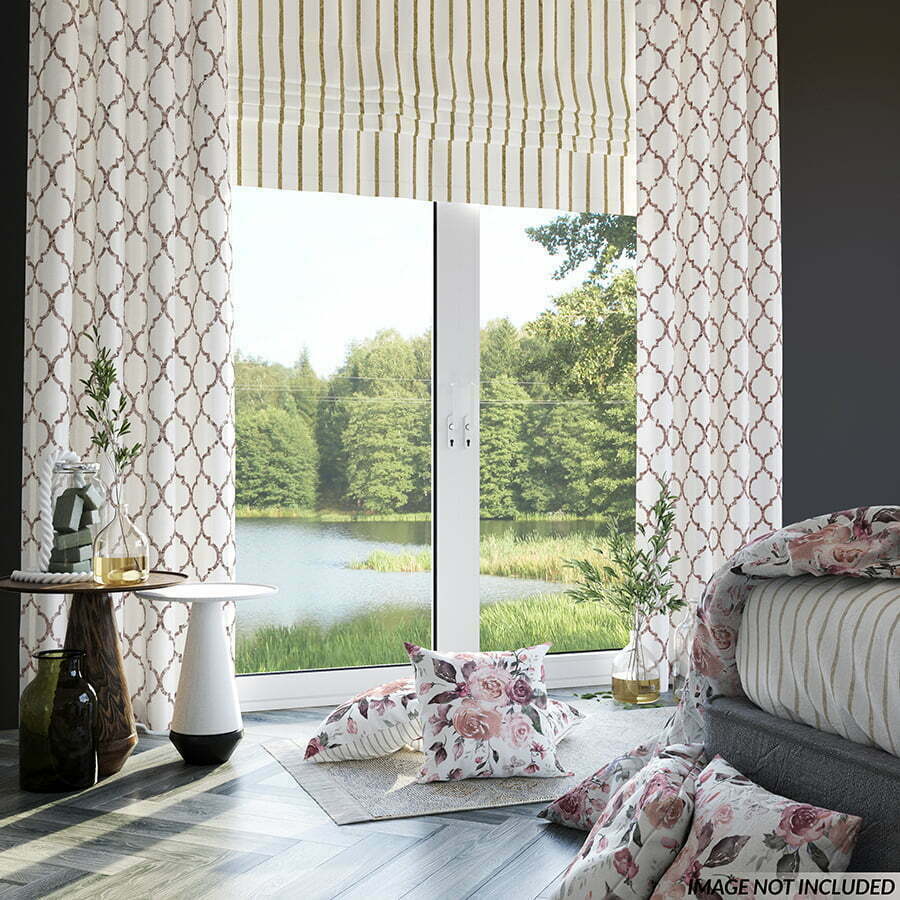 Curtains can have creative applications beyond their typical roles. You can place them above windows as fancy frames, with careful folds and arrangements.
These are more flexible than a cornice. You can experiment with shapes, lengths, arrangements, and colors. Look for examples to fire up your imagination.
Hang Curtains Higher to Make the Ceiling Look Tall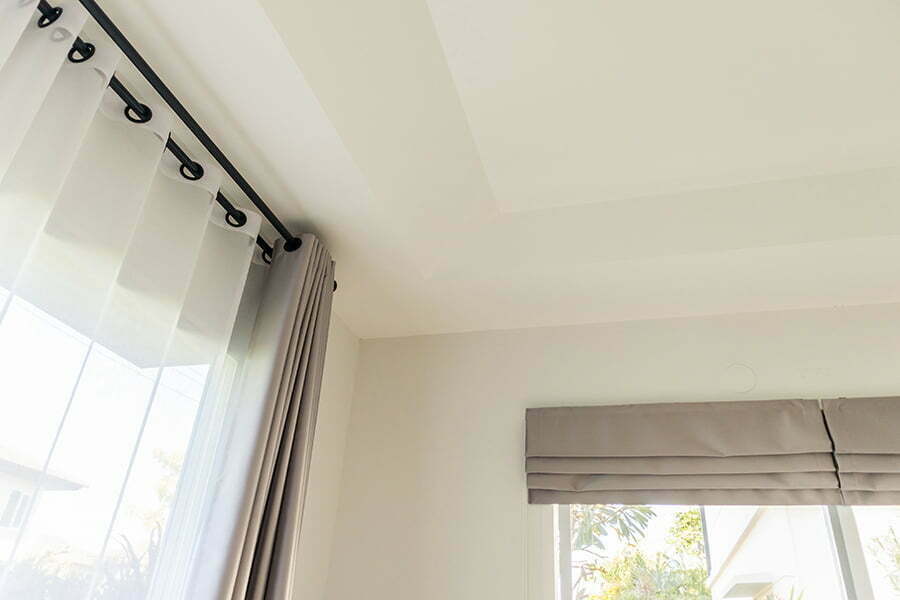 Use curtains to increase the contrast between the wall and ceiling. By hanging these higher, you can make the wall appear taller. Floor-to-ceiling curtains give a streamlined look.
Enhance the effect by using curtains with vertical stripes. The direction of the lines will encourage the eyes to look up and overestimate the length.
Wall-to-Wall Curtains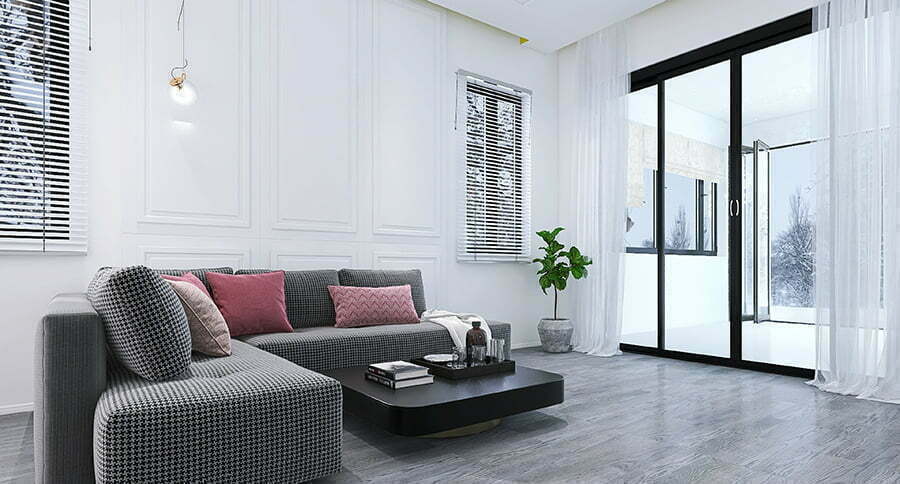 Massive windows are staples in modern house designs. They are excellent for natural lighting, but the brightness can overwhelm on a sunny day.
Wall-to-wall curtains can help control the amount of light coming in. It also makes that side of the room seem more spacious.
Balance Out Non-Centered Windows with Curtain Placement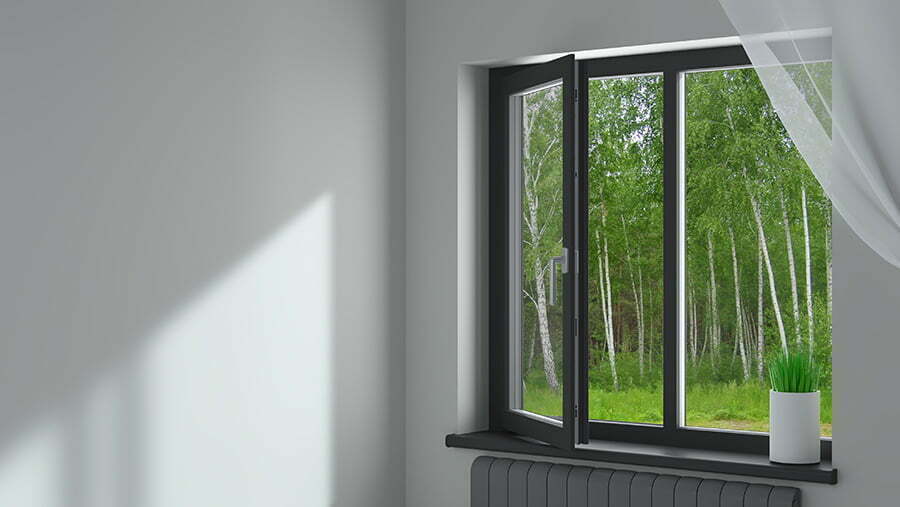 Non-centered windows make one side of the room feel bigger and brighter. Curtain placement can help you achieve balance.
Install a curtain rod at the center of the wall. Use opaque fabrics for complete concealment. The window must not be visible when you close the drapes.
Contrast Cool Rooms with Warm Colored Curtains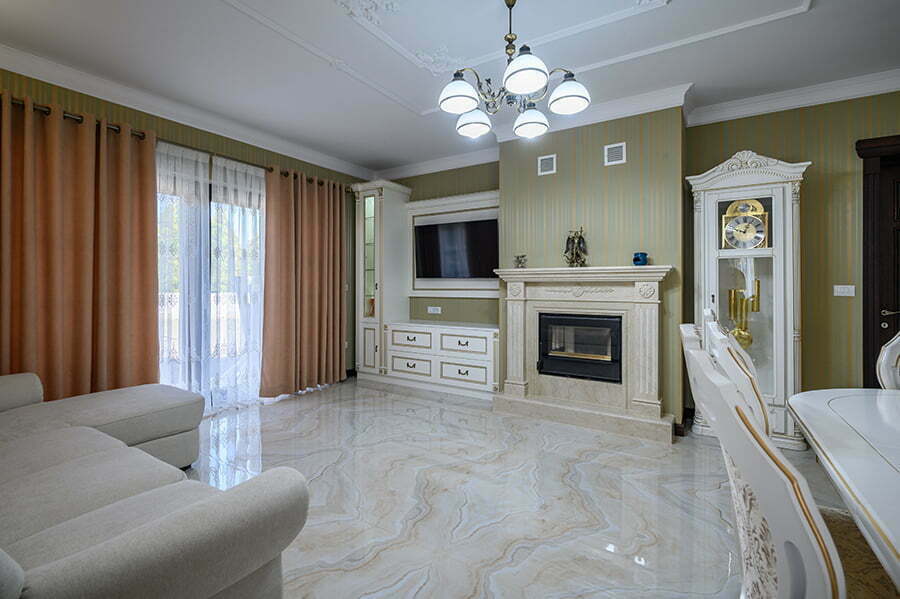 Do you want a visually appealing room? Try contrasting colors. If the walls have cool hues, the curtains should be the opposite.
Create a pleasing contrast by adding warm-colored curtains. These should make the windows pop and add a nice glow to the room during the daytime.
Curtains as a Decorative Backdrop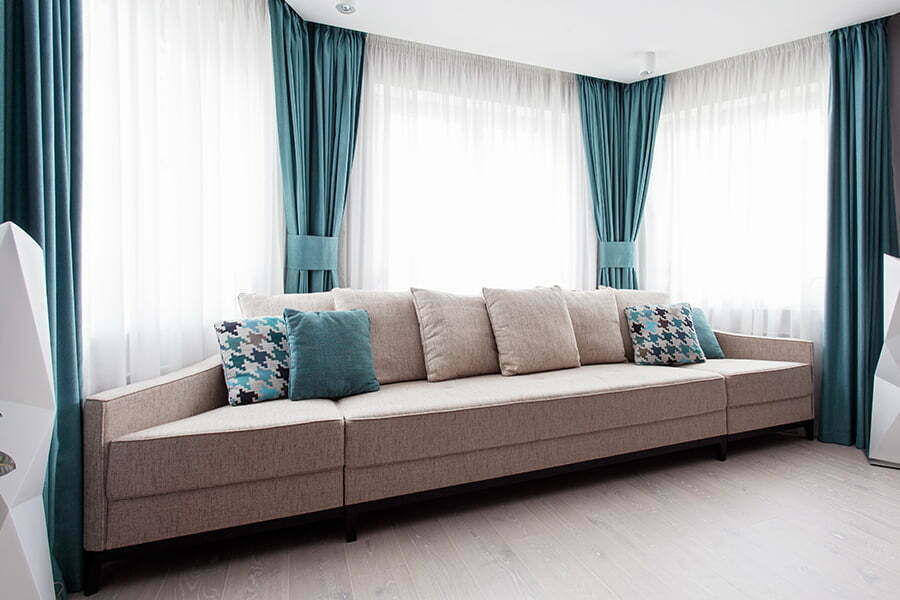 Curtains do not always have to cover windows. Instead of controlling light, they can provide a decorative backdrop in a room.
For example, you can install them behind the bed or sofa for an instant feature wall. You can even hang wall art in front. It is easier than sticking the wallpaper.
Dressing Corner Windows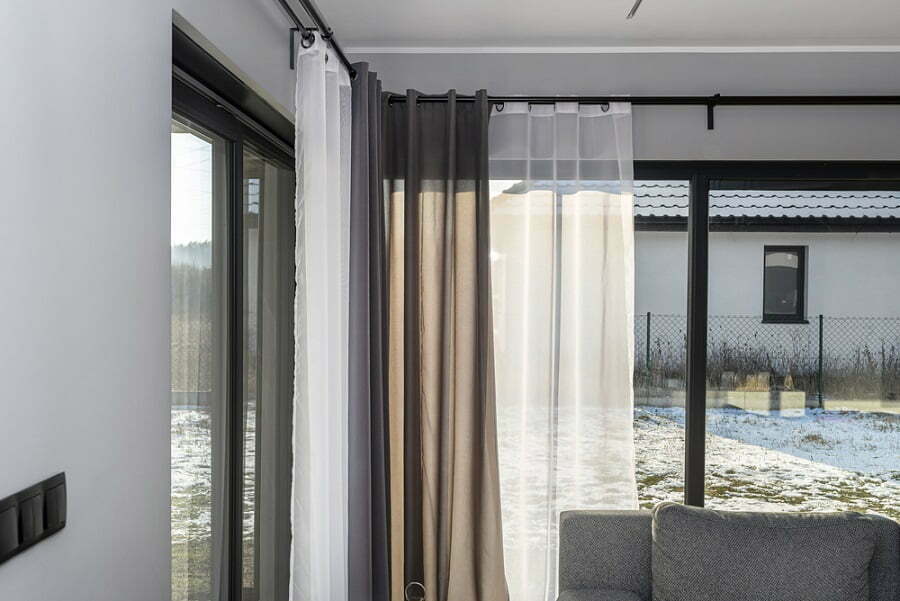 If you have corner windows of equal size, then maintain symmetry through the window treatments. Use the same curtains, blinds, or shutters.
If the windows are far apart, then provide individual control. If they are close together, install a single rod with a 90-degree bend for a seamless look.
Floor Length Curtains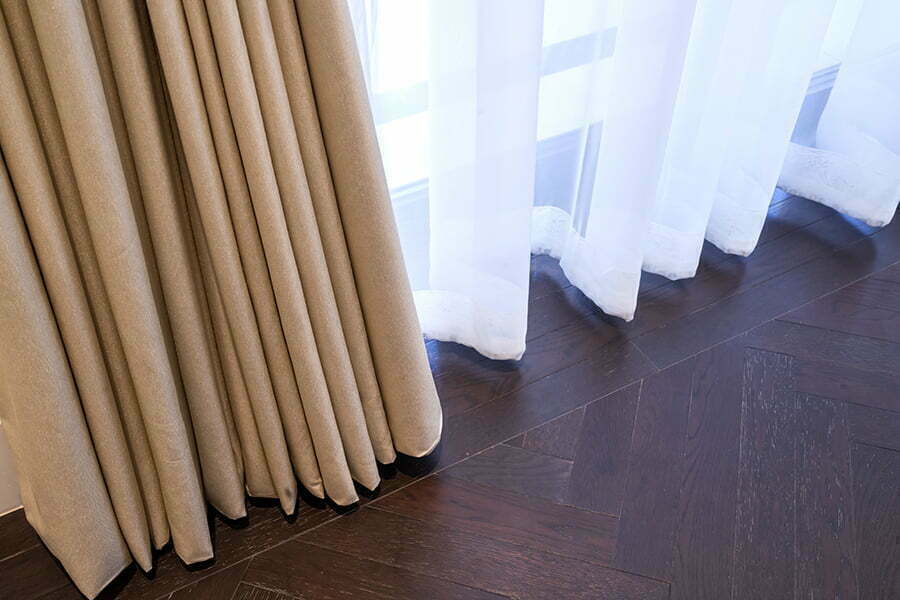 Floor-length curtains make rooms look taller, so use them to give smaller rooms the illusion of height. Pick a light color to amplify the effect.
These treatments will not fail to catch your attention with their size. Ensure that their hues and patterns match the other furnishings in the space.
Layered Curtains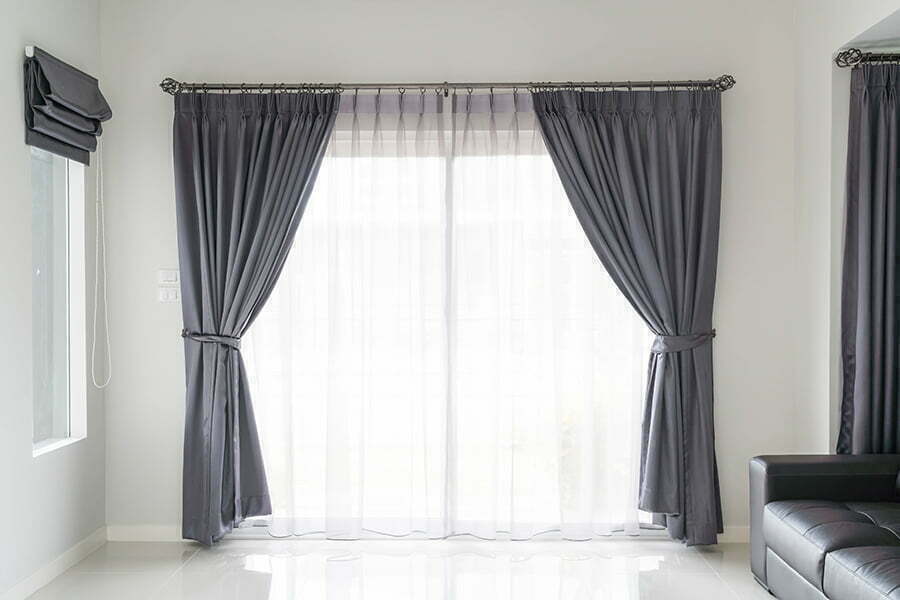 A single layer may not be enough. Use layered curtains for greater control over illumination coming from the windows.
One may have sheer fabric, offering privacy while letting ample light inside, while the other is a thicker fabric, providing complete darkness while you sleep or watch movies.
Valances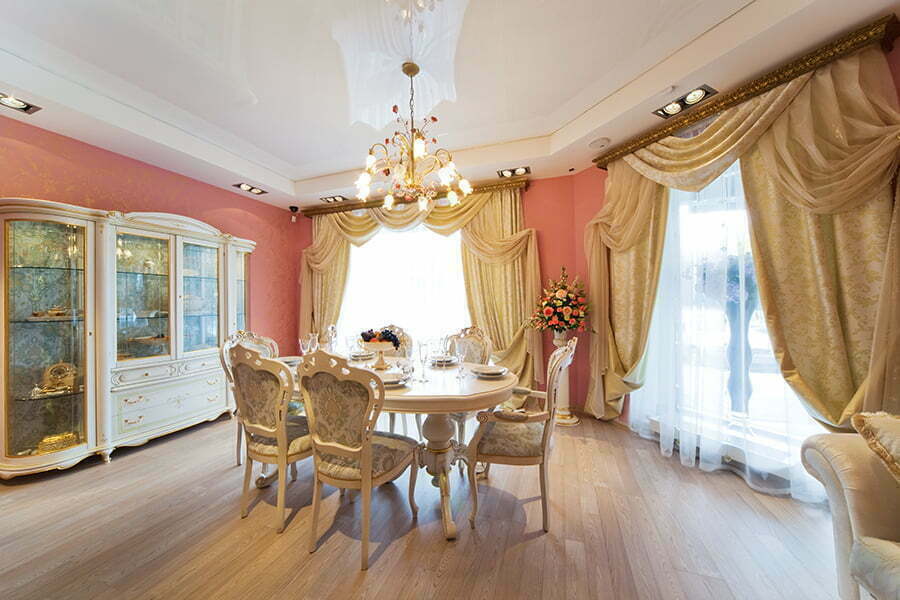 Valances are short layers of fabric above a window. They can add flair to a bare window and elevate its appearance.
You can soften the look of a space with curved edges and coral shades. You could also go for a contemporary style with straight lines and neutral colors. Don't have valances? Try their alternatives.
Matching Room's Color Scheme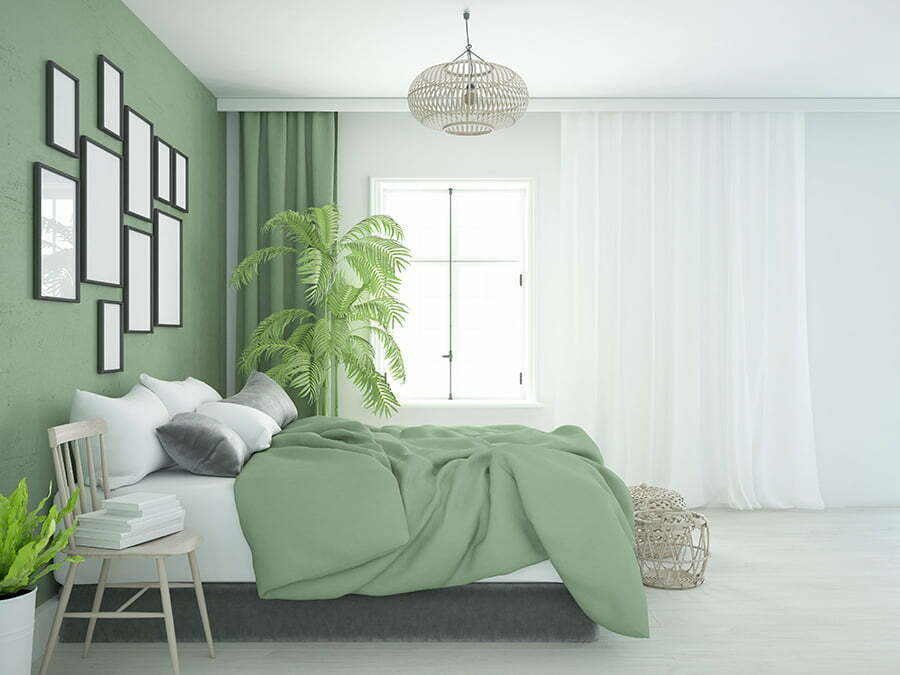 If you love your color scheme, find a curtain that echoes the existing hues. Try to match the walls and large furnishings.
Keep it minimal. Pick a base color and an accent color. Avoid using too many shades in your palette because it will create visual confusion.
Minimalist rooms may benefit from an all-white window. In that case, a white curtain is a good choice.
Drape Fabrics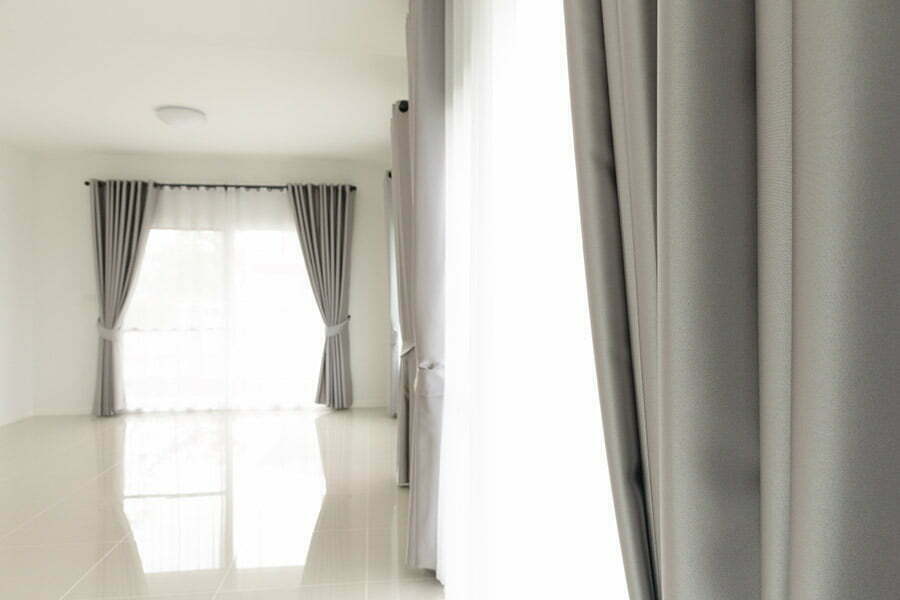 Drape fabrics frame windows and add a layer of sophistication. Pick a color that complements the underlying curtains for a polished look. Silk velvet is a trendy choice.
Remember that the flowy drapes remain at the sides. Unlike curtains, you cannot pull them closer together, but the impressive appearance is enough to justify their installation.
Matching Curtain Patterns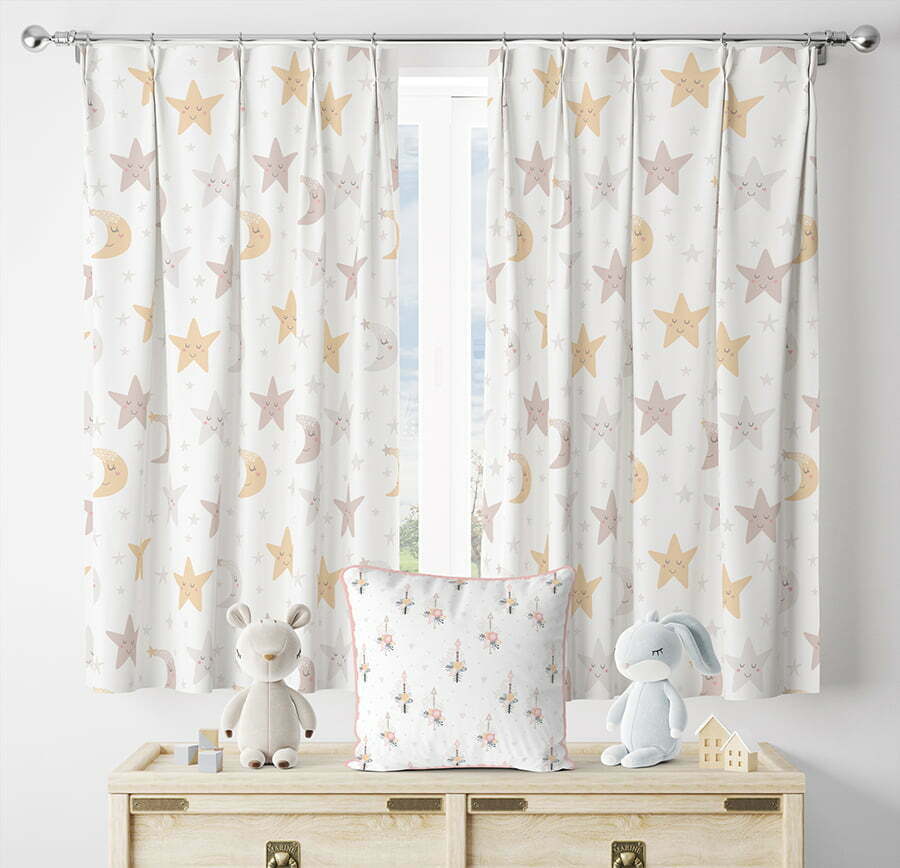 You can play it safe with plain curtains or experiment with patterned alternatives. These can make a drab wall come to life.
Match the patterns of existing décor, such as throw pillows or wall paintings. You can also look for bolder versions of subdued wallpaper patterns.
Venetian Blinds with and without Curtains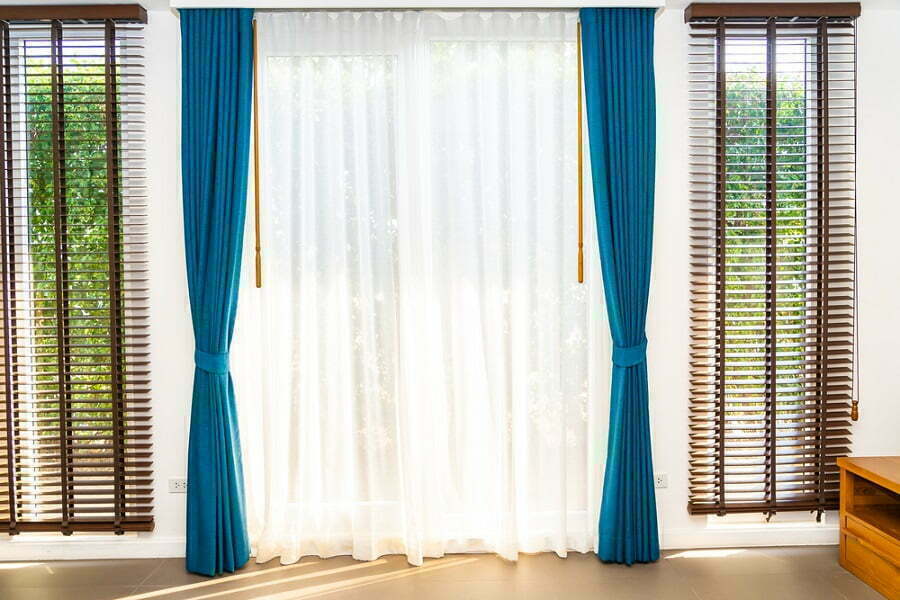 Venetian blinds are functional window treatments. You can change the gap between slits for light and privacy control. You can pull it up or down to vary coverage length.
Wood blinds are not as visually appealing as curtains, but you can combine them to maximize their benefits. It's a great combination in contemporary homes.
Black-out blinds will serve an additional function of better daylight control. It's a better option than using ugly black-out curtains.
Ruffle Curtains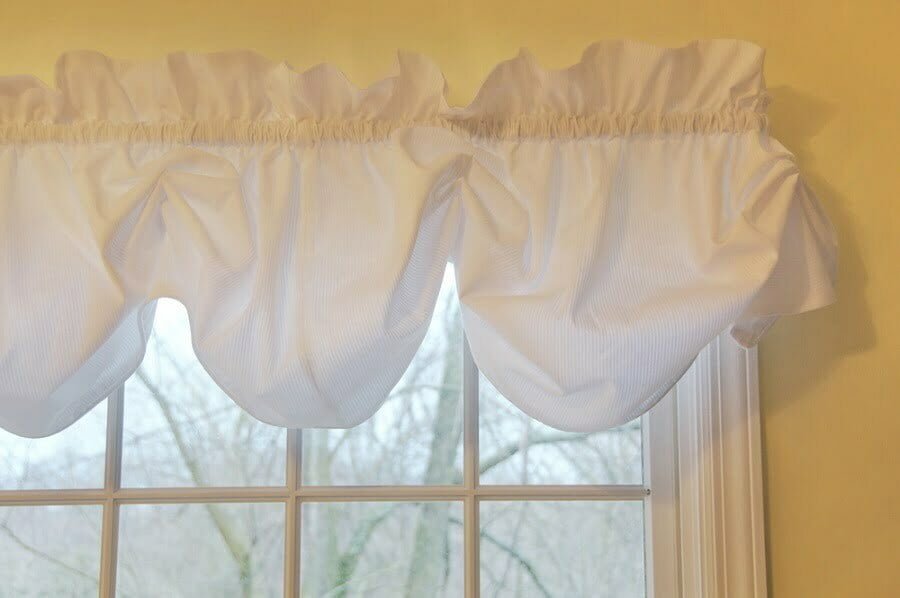 If you want dramatic windows, install ruffle drapes for the cottage curtain look. It is best to keep the colors plain and let the texture dominate the visuals.
These are common in traditional homes with large windows. Be sure to follow the care instructions to keep the curtains in great shape for many years.
Curtain Tie Backs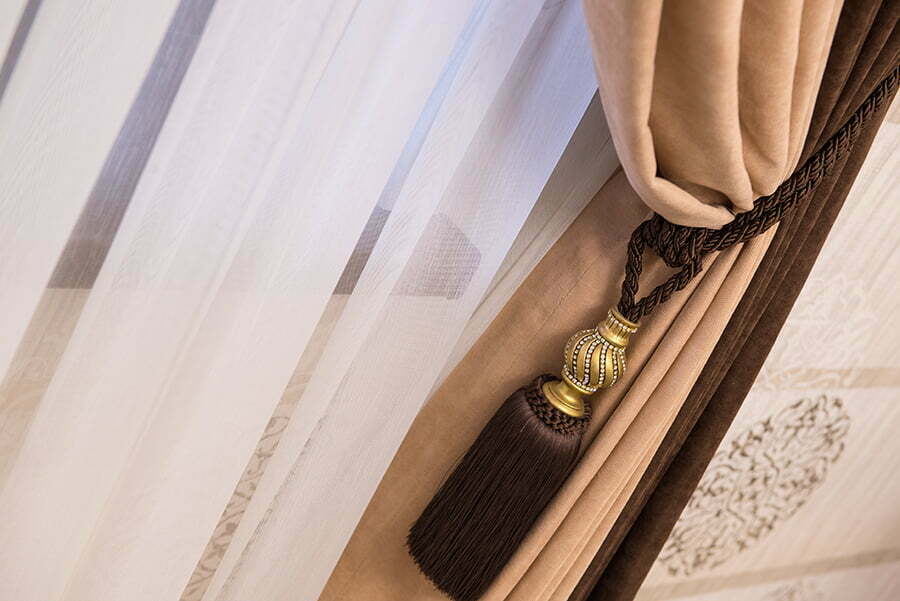 You might need to open and close the curtains throughout the day. Make it easier on yourself by using curtain tiebacks. Many of these are magnetic for instant closure.
These accessories come in countless designs to match the curtains. You can also make your own. Use ribbons, clips, ropes, or fabrics.
Mix Materials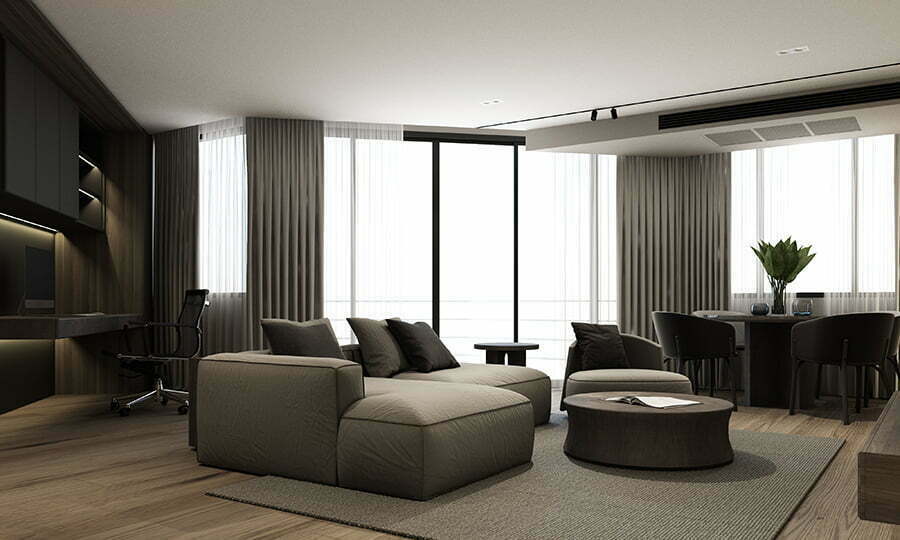 A curtain may combine different materials to achieve the desired look. For example, the upper section may be sheer fabric, while the rest is a thicker textile.
You can create multiple layers for varying degrees of privacy or place several pairs on a long rod. Put the lightest in the middle and the darkest at the edges.
Pop Of Pattern and Color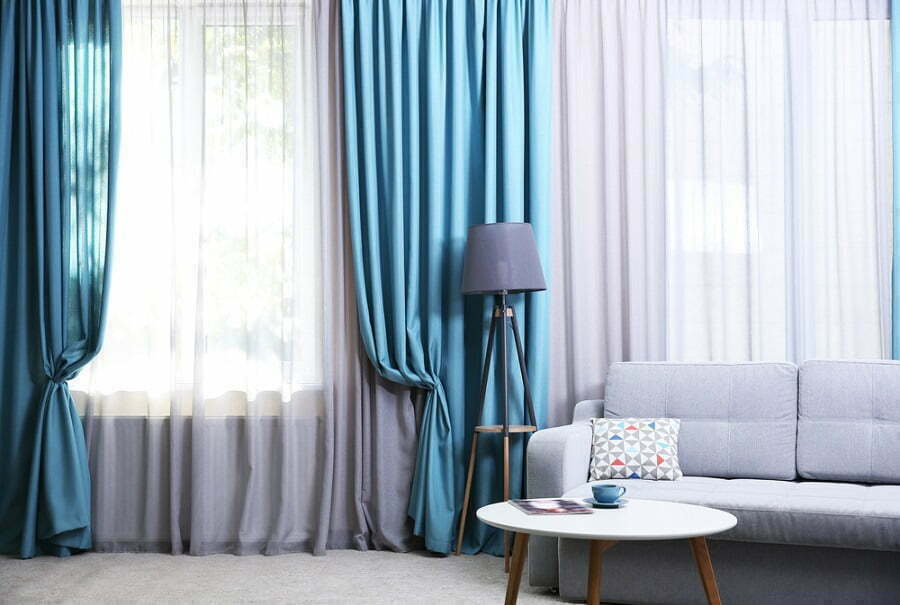 This design strategy lets you change the ambiance. If you have plain walls, then use curtains to add a pop of pattern and color. Pick a different curtain for each season.
For example, you might want bright colors during winter to counter the gloomy weather and darker colors during summer to block excess light.
Another option to use pops of pattern and color is the mid-century curtain style. Geometric patterns and earthy color tones dominate this decor theme.
Using Plants to Dress Windows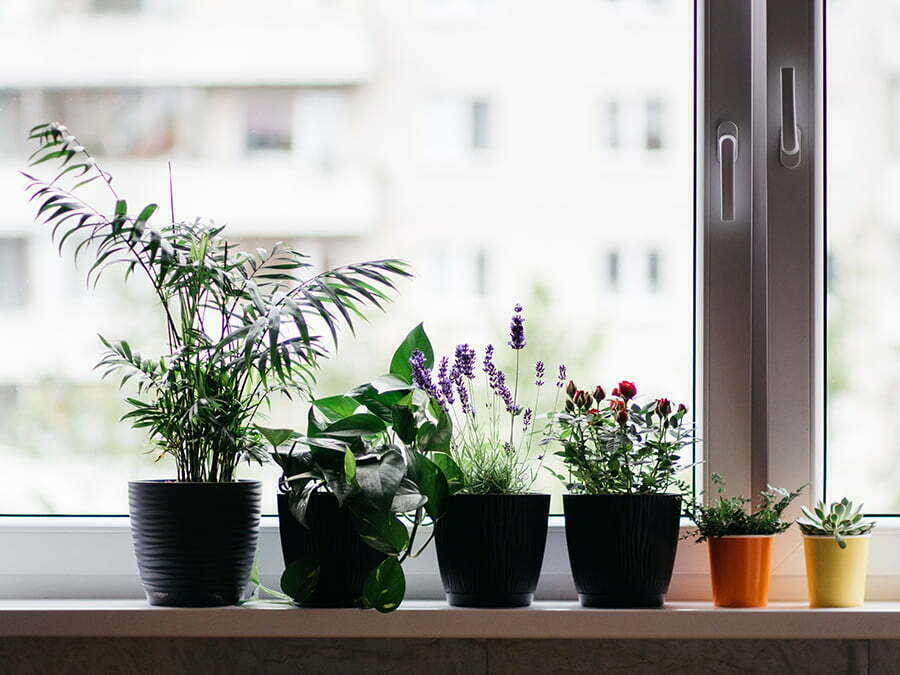 Place indoor plants near windows so they can get ample sunlight. Use stylish pots to enhance their appeal, preferably with similar colors and sizes.
It is a good strategy for windows that do not typically have curtains, such as those in the kitchen. Put these along the counter and make them useful by growing herbs.
Textured Roman Shades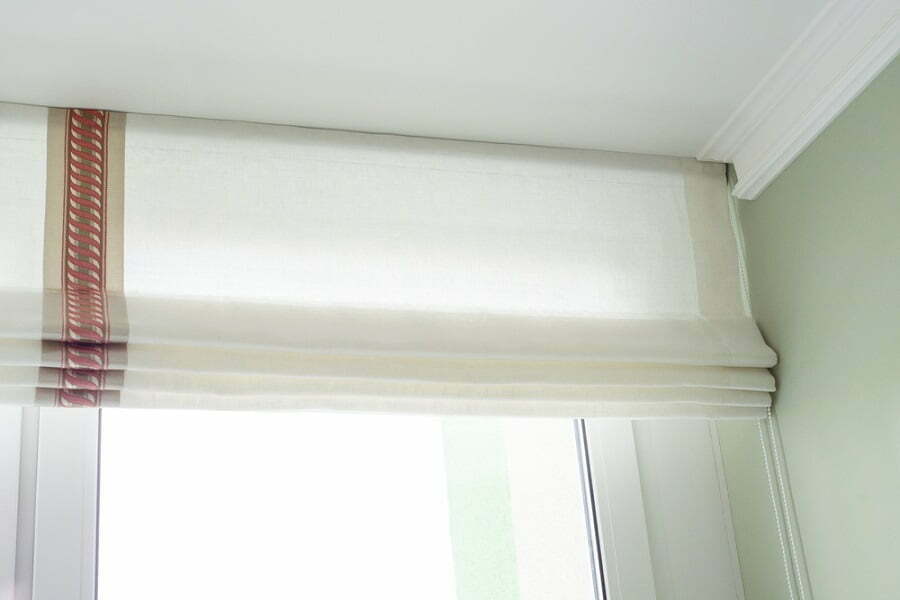 Roman shades gently fold up as you open them to reveal the views. They provide an elegant look and an interesting texture.
You can use these in dining rooms and sunrooms. Look for fabrics that complement the seats or the wall art. Check out products made from bamboo and other sustainable materials.
Decor Accent with a Curtain Rod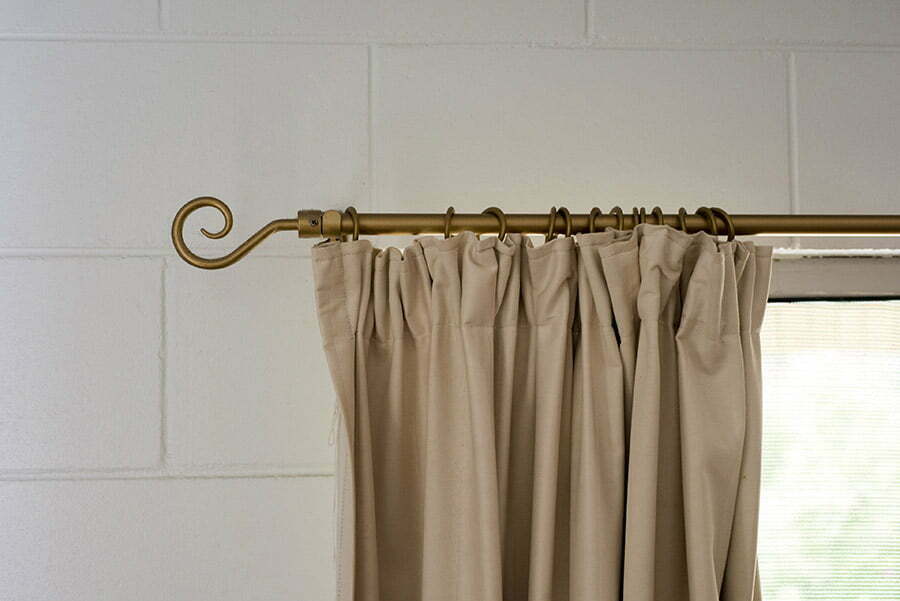 Curtain rods should not be an afterthought. Find a curtain pole with decorative accents. These can attract attention, just like the curtains themselves.
The ends come in different shapes, including spheres, stars, leaves, pines, hooks, flowers, shells, cones, and arrows. Some have medieval motifs, while others have modern designs.
Matching Window Treatments on All Windows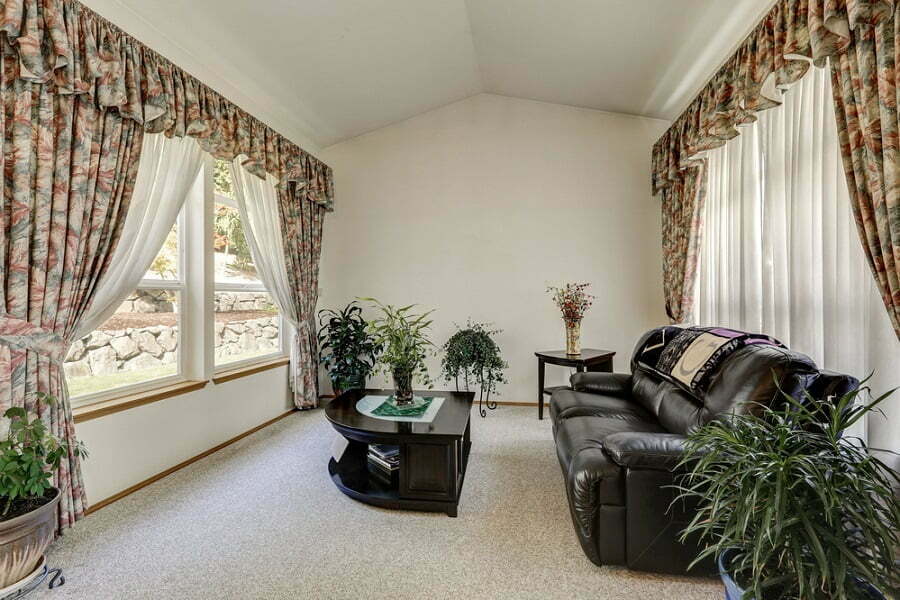 Using matching window treatments across the board simplifies decoration. It also makes the room more tranquil, cohesive, and formal.
It is a good move if your room has patterned wallpapers or plenty of wall art. Repeating window treatments establish order and may help the space look bigger.
Unhemmed Curtains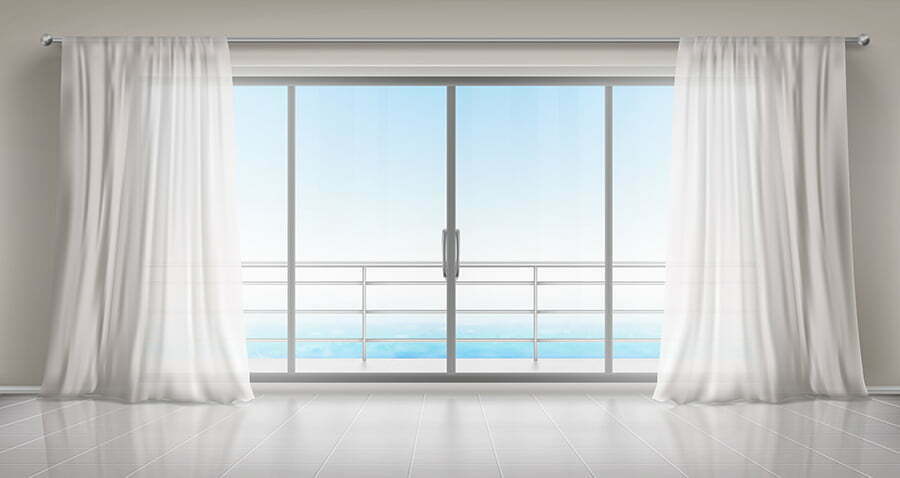 Curtains can be as simple as you want them to be. They can even be unhemmed, which gives them a farmhouse feel.
It is a good option if you love the shabby chic aesthetic. Find products with durable fabrics like linen for longevity.
Matching Fixtures and Hardware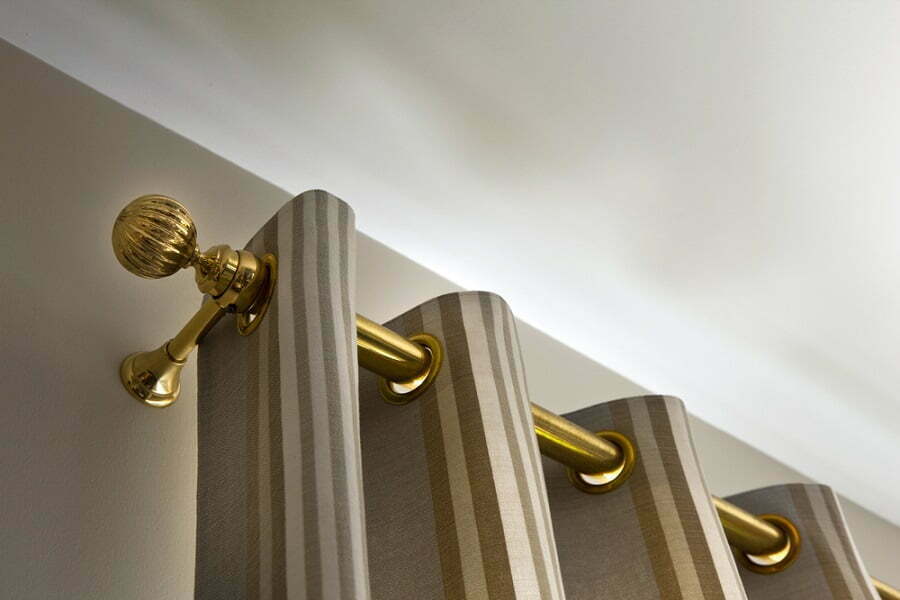 You can use any curtain rod you like. However, you will get better results by matching rods with existing light fixtures and other prominent hardware.
Look around the room to see what might fit. Consider the styling and finishes. Your options include acrylic, chrome, wrought iron, wood, or metallic rods.
Stenciled Windows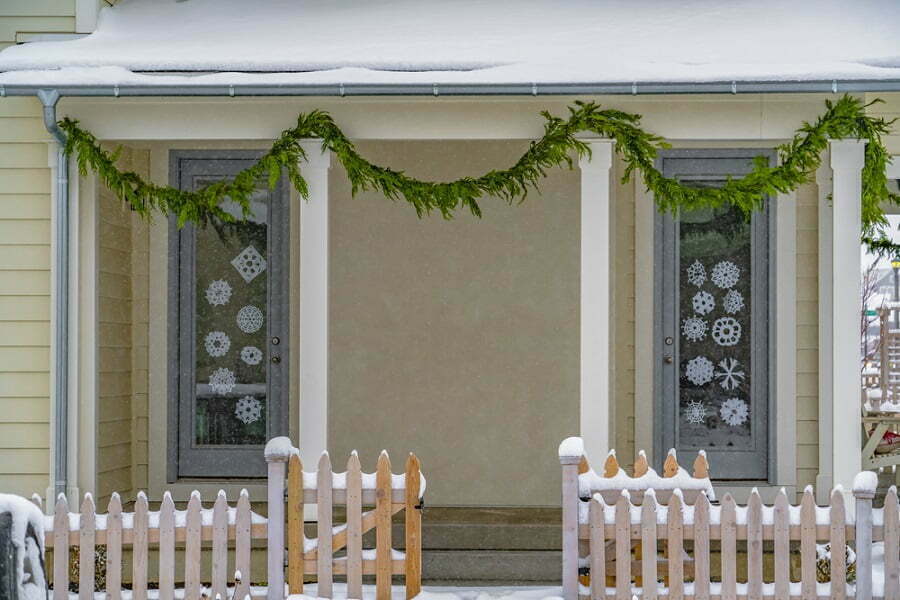 Instead of installing curtains, you can paint patterns directly on the glass panes. Get stencil kits online to make it easier.
Look for an image you would love to see daily, such as trees, flowers, or pets. Stenciled windows are great for kids' rooms, but adults can play with them, too.
Frosted Glass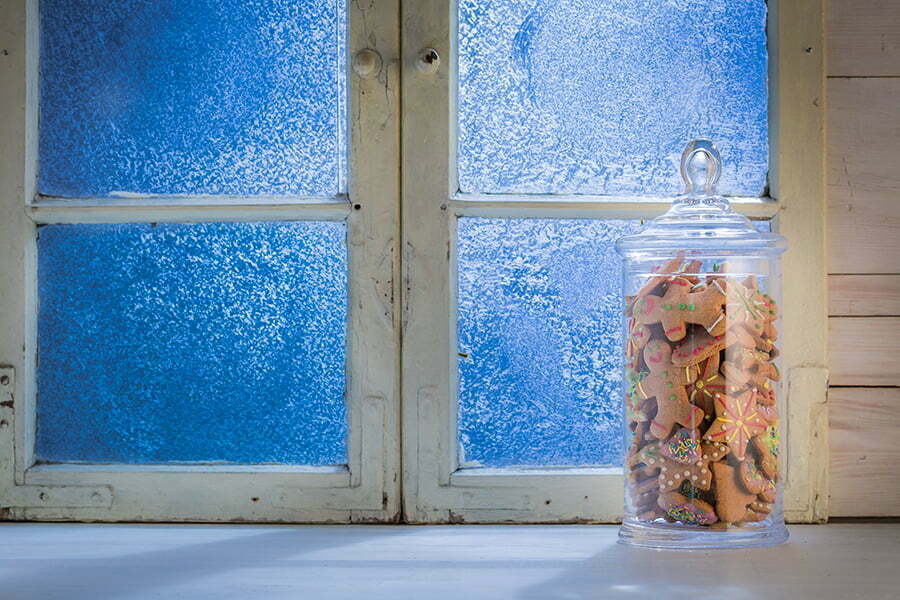 Where privacy is necessary, install windows with frosted glass. These will let in the light while obscuring the view — perfect for bathrooms and similar spaces.
It provides a clean, modern look. You will not need to install curtains or full-length drapes to block the view. You will get protection from nosy neighbors.
Faux Stained Glass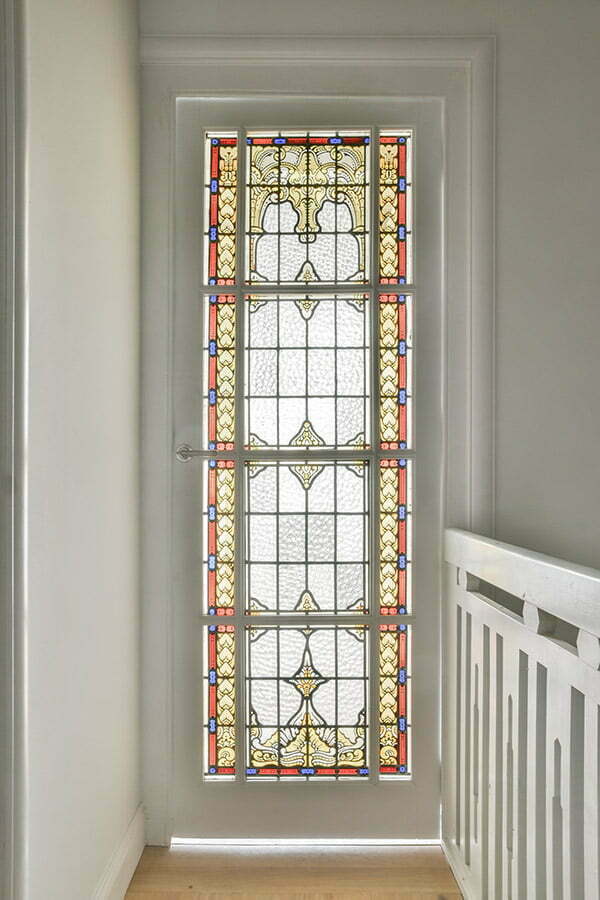 Stained glass is beautiful, but it is also expensive. You can get the same effect on your windows. Prepare glass paints, glue gun, paper, and marker as materials for this project.
Use any pattern from flowers to abstract shapes. The light coming from the window will illuminate the glass and highlight your creativity.
Tablecloth Curtains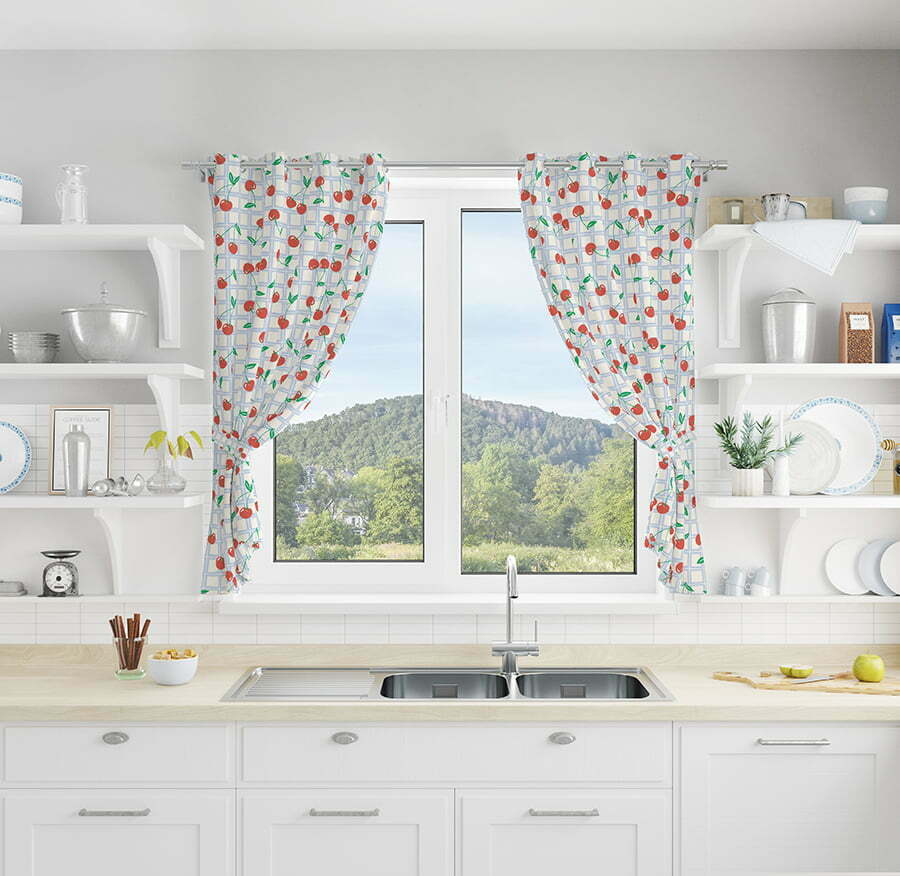 You do not need to purchase new curtains. Make the most of the existing fabric, such as an extra tablecloth.
Cut and sew if you can, or use shortcuts like iron-on adhesives and curtain clips. Hang on the rods and admire your DIY masterpiece.
Vintage Shutters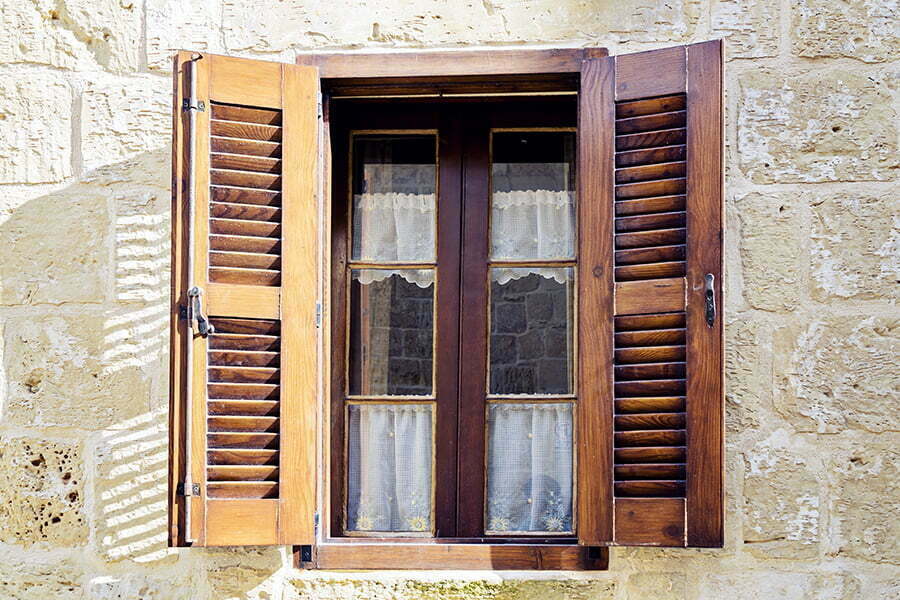 Install vintage shutters to get a cottage feel in your home. You can clean these up and apply a fresh coat of paint to make them look brand new. White shutters will work in any neutral decor theme.
You may also apply a light stain or varnish for protection while keeping the charm of the wood. Shutters are heavy and bulky, but they offer privacy while allowing airflow.
Ribbon Garlands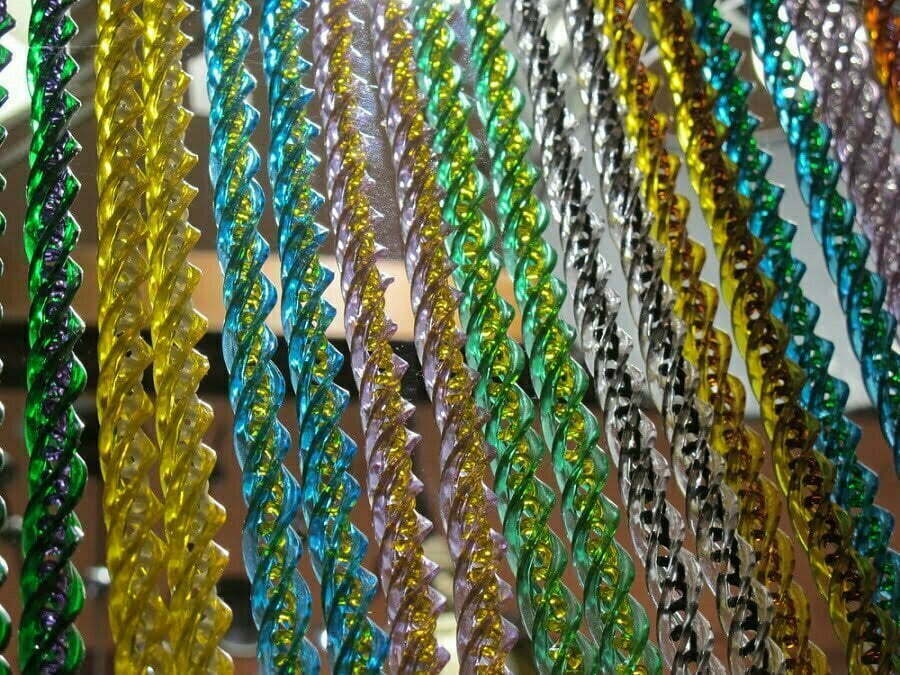 For a unique window treatment, try ribbon garlands. You can also use lace, fabric strips, and other materials. Just tie these along a rope until you cover its length.
Hang it on windows or doorways. Use it as wall décor above the bed or as a divider in your room. The eclectic mix of colors and textures is perfect for bohemian interiors.
Macrame Hangings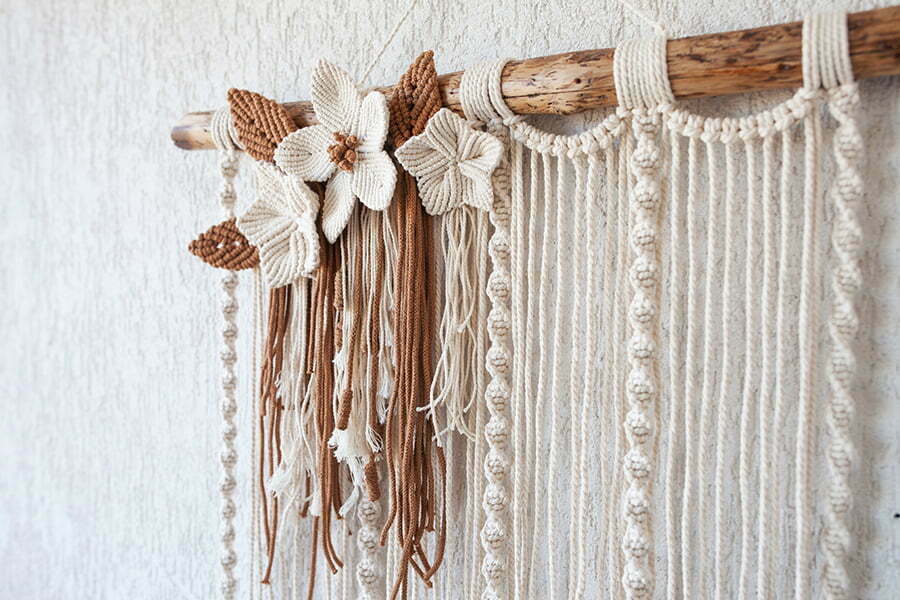 Tying cords in knots can yield surprisingly beautiful creations, including large curtains. These macrame hangings can provide full or partial window coverage.
They offer a hint of privacy while letting light through, thanks to wide gaps in the material. Air flows freely, keeping you cool in summer.
Half Curtains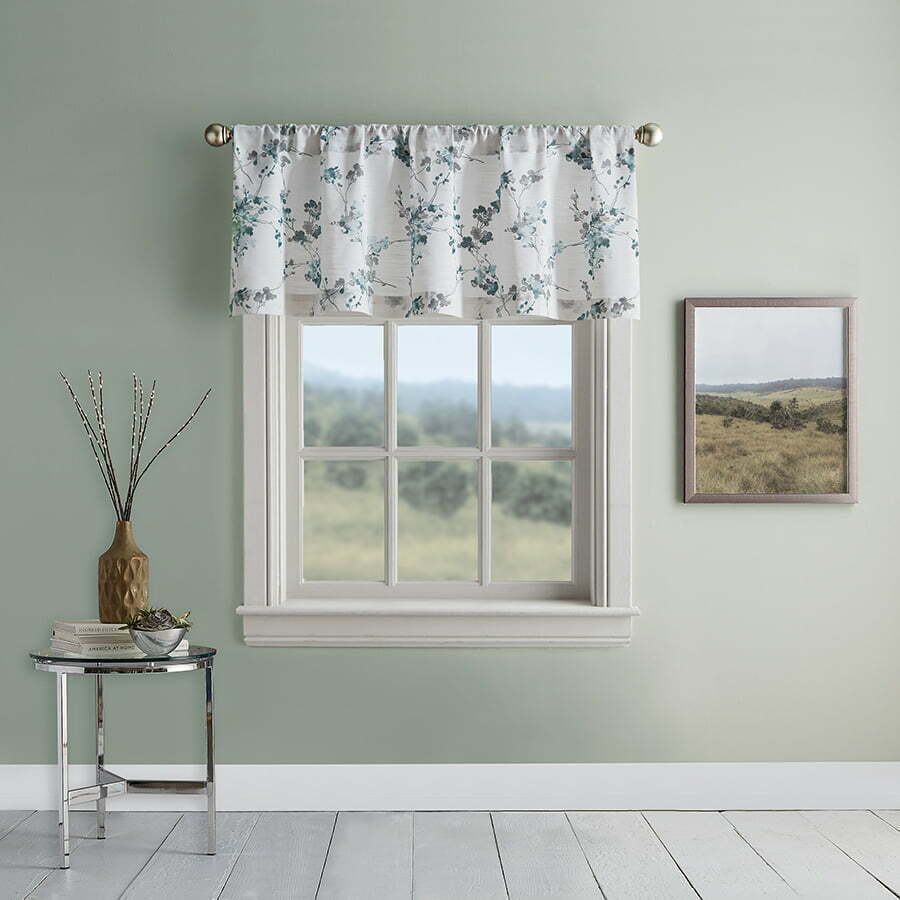 If you want to soften the look of your windows without blocking the light, try half curtains. You can cover either the upper or lower half of wide glass panels.
These curtains can also fit entire small windows. The design is suitable for bathrooms and kitchens which have modest openings.
Mix and Match Different Ideas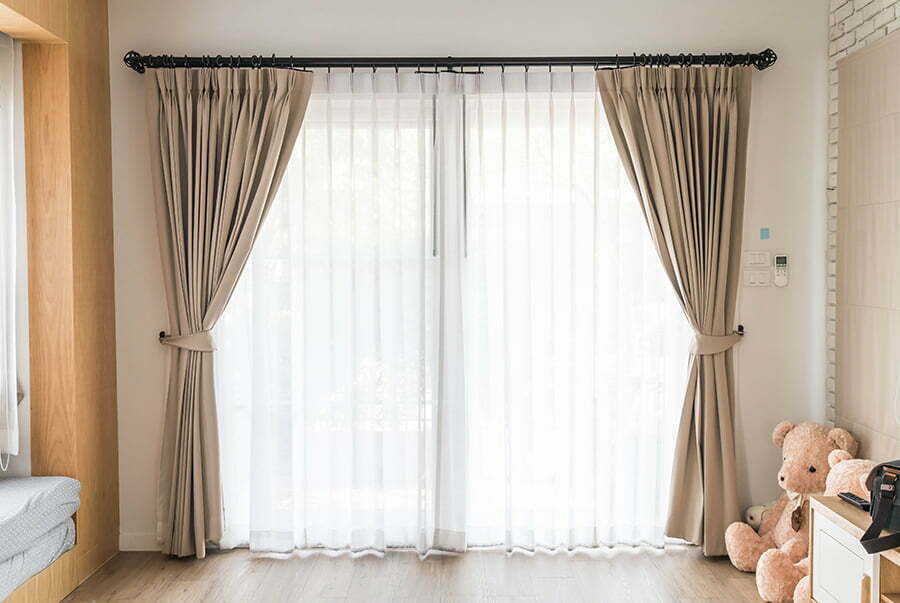 It is not necessary to use the same window treatments around your house. The right choice depends on specific room requirements.
Do not be afraid to mix and match different ideas. However, remember to tie them together with a common theme to achieve cohesion. It could be a color, size, or pattern.
FAQ
What are the most popular window coverings for 2022?
Sustainable materials and functional designs are fashionable, so you will have plenty of green options when you shop. These often come in natural textures and earth colors. You can also find automated window covers and other smart products. Control these via Bluetooth with a phone app or voice command.
Is it OK not to have curtains?
Sometimes it is better to go bare. You can maximize natural light in a kitchen, workshop, or staircase. It is safer and easier to move around in a bright space. You will not have to worry about fading fabrics due to sunlight exposure by shunning curtains. You also reduce your load when washing.
Recap
Liked this article? Here's what you can read next: