Last updated on March 17, 2021
These are simple rules of thumb that you should follow to decorate your home. And some of them you should break.
What makes the perfect home decor? It's a very subjective matter, and what looks perfect for one person may be appalling for another. But we all can agree on certain guidelines that do make interior design pleasing to the eye.
Every educated designer has rules to follow, and the best of them have rules to break. It's finding this balance between following the rules and finding ways to bend them to your will that creates the best interiors.
So in this article, we want to show you which rules you should follow and which ones of them you should break. It's loads of fun! (especially the breaking part)
Rules of Thumb to Follow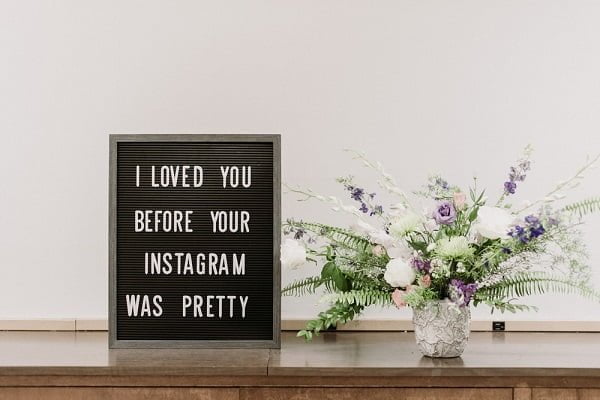 There are certain rules of thumb that most top interior designers follow and that most homeowners appreciate. Here are the rules that you won't go wrong following.
Size Matters
When it comes to choosing furniture, it can be too small for a room. Even if it's a small space, it can benefit from bigger furniture. It makes a strong statement, and all you have to worry about is not to make it overcrowded, which is a layout issue more than anything. Don't be afraid to go bigger, and it makes a difference.
Lighting, Lighting, Lighting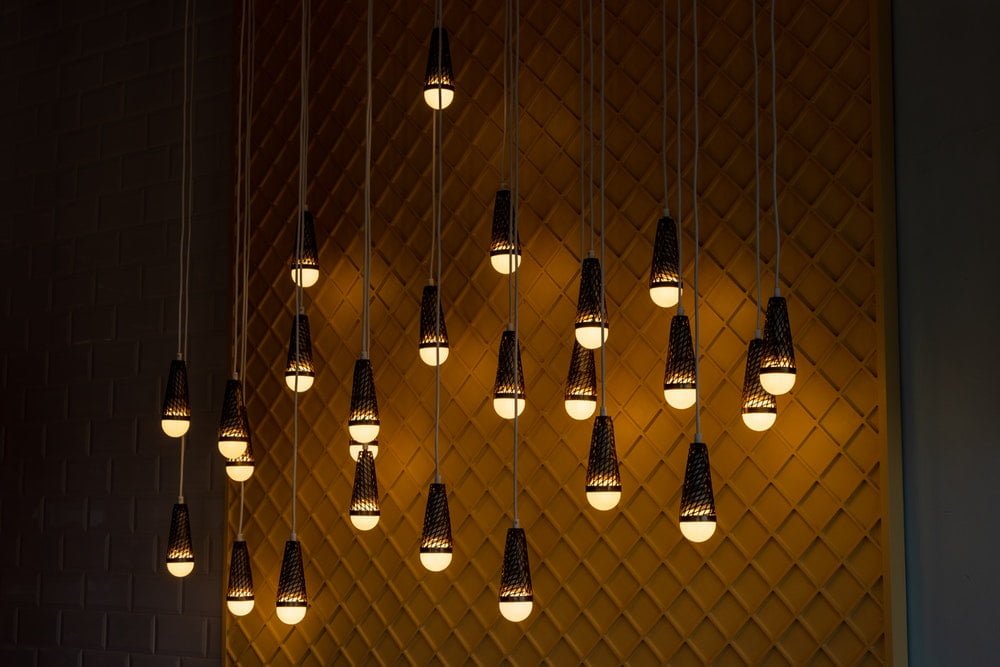 Most rooms we see are very underlit. Lighting is crucial to home decorating, so make sure you have at least three light sources in a place. Create layers of light with recessed light, chandeliers, lamps, and sconces to eliminate all those unnecessary shadows.
Live with It
The first thing you have to understand is that you shouldn't expect to decorate your home in one day altogether. Don't rush into buying things, especially if you're on a budget. Carefully choose furniture and accessories for your room and live for a while with them to make sure it makes you happy and it's functional as intended. Each piece has to live into your home, and your interior design will grow over time.
Avoid Furniture Sets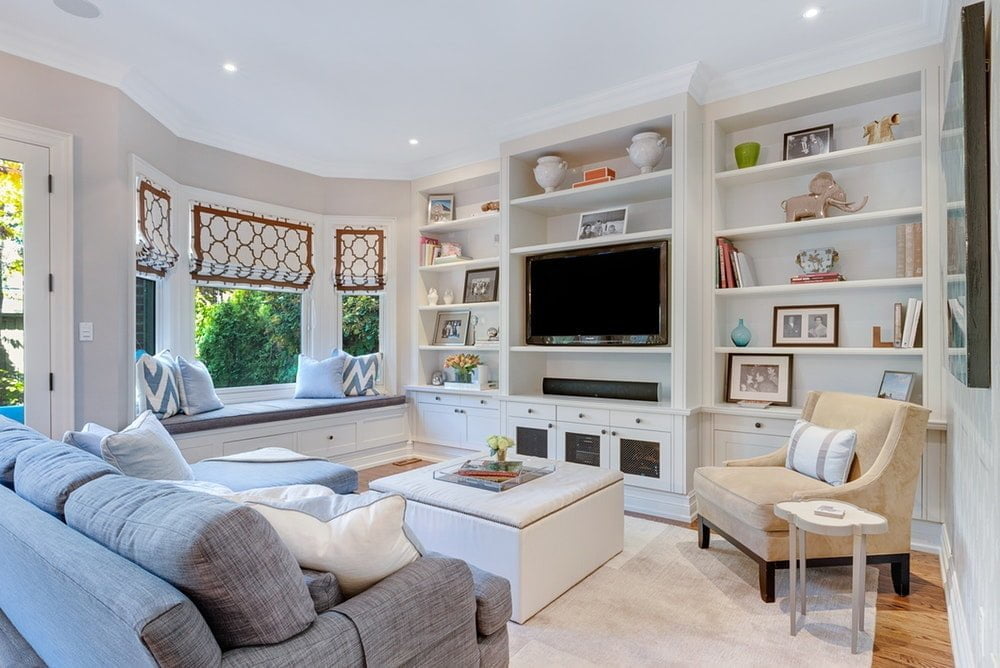 Don't cut corners by getting all pieces in a furniture set. Your home decor should be unique and have a character which evolves, and it shouldn't look like something you did overnight. Each piece you buy should be evaluated and blended in the rest of the decor and look natural.
Don't Go Overboard with a Theme
Following a theme is a good idea as long as you don't go overboard with it. You can choose a nautical color scheme, for example, but when it's all blue and white stripes with rope knot pillows to boot, your room starts looking like a strange theme park. Avoid that and keep the theme subtle.
Choose Your White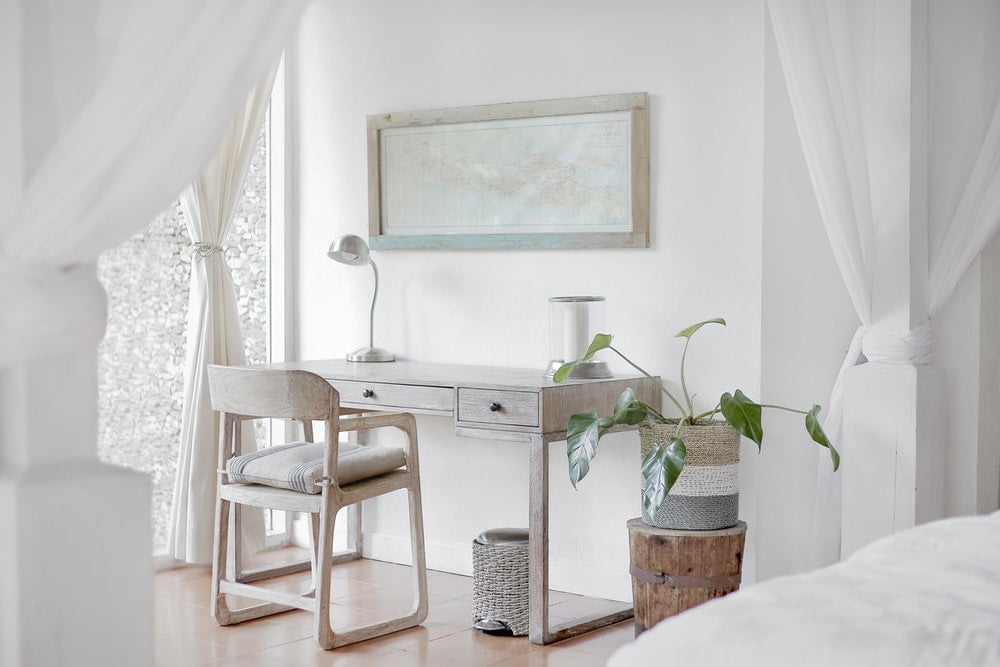 If you paint white, you have to choose the right color, and there are thousands of whites to choose from. Paint a swatch with a select color and go around the room to see how it looks in different places and lighting.
Don't Fight the Architecture
It's great if your walls have beautiful moldings but don't paint the walls in an accent color to emphasize cheap window and door frames. Understand the best qualities of your room and highlight them while hiding the weak points.
Start with an Empty Room
When decorating, start with an empty room and go from there. Even if it's not empty, follow the same path as if it was. First, choose the wall colors, windows, light fixtures, then start adding big furniture and move on to smaller things. Try to always start with big ideas and move on to more modest, building the room bit by bit.
Make Surprising Decor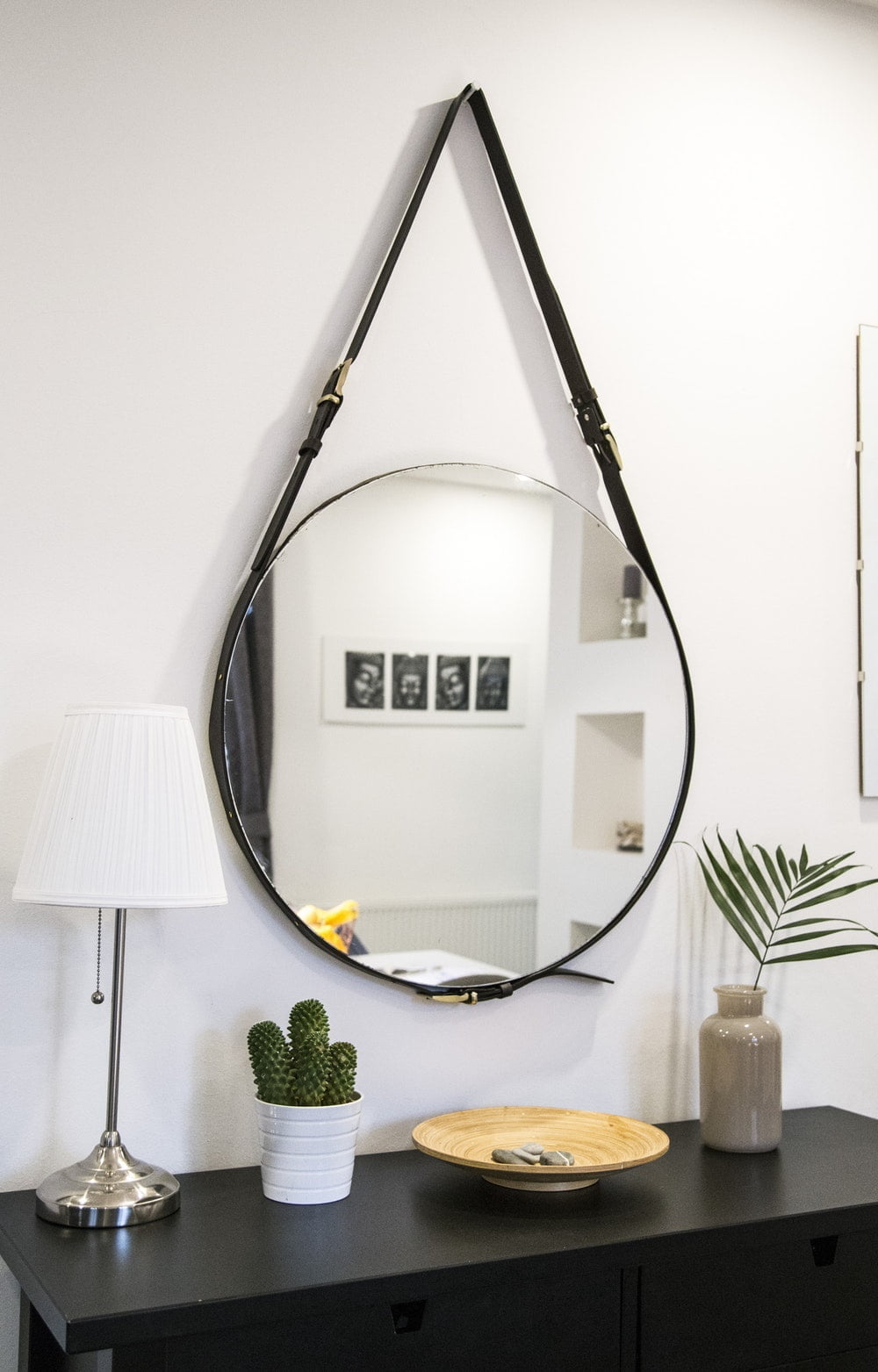 There's good home decor, and there's excellent decor. What makes it great is that it surprises with accents that throws the look a little bit off. So add accents like a round nautical mirror, a rustic TV board, or leather furniture in the bathroom to make your interior design fabulous.
Use Colors
Avoid making your decor bleak in neutral colors. Yes, a neutral scheme is safe and non-committing, but even if you use accent color throw pillows, add color as much as you can.
Create Vignettes
Vignettes create a character out of personal items. But don't make a mistake of putting all your personal belongings on display on the shelves, group them in vignettes by carefully choosing what you want to show off and putting away the rest. Remember that you can and should change them up from time to time.
Soften the Corners
A room has a lot of sharp edges, so try to add elements with rounded corners, such as this rounded corner shelf, round rugs or round furniture like a coffee table or an ottoman. Houseplants in the corners work too.
Layer It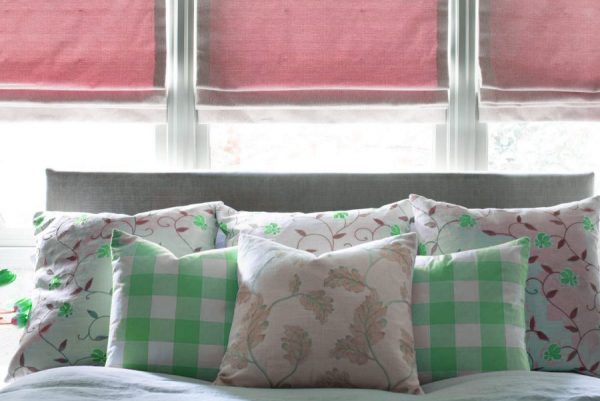 Don't just prop pillows side by side – layer them. Use different pairs of pillows with different designs and textures, and put one in front of the other. If you have an intricate rug that threatens to overcome the floor, consider putting it on top of a larger rug with a solid color that is in the same color family as the smaller rug. This single color will help tame the busy patterns and add a subtle finish to the floor.
You Don't Have to Love Every Piece of Decor
Think about your home decor as a whole. It's not likely that you'll love every feature, color, piece of furniture, and while you should try to fill your home with things you love, the big picture is all that matters in the end.
Follow the Plan
Make a plan and stick to it. It doesn't mean you can't deviate from the project as you go, but a general sense of direction is always necessary to keep you on the track.
Get Inspired By Your Wardrobe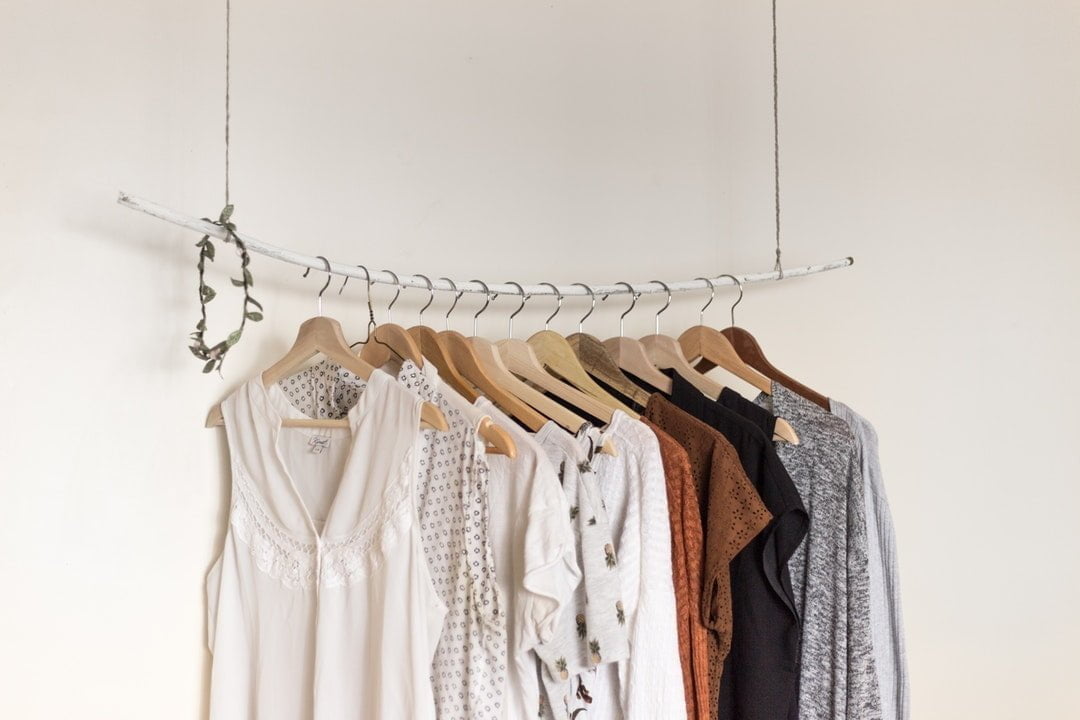 Short on ideas for colors and patterns? Use your clothing style to get inspired. After all, you have the dressing style that you like to follow, and your home should reflect that in every detail too.
Create a Conversation Area
A popular (for a good reason) layout for the living room is to create a conversation area by pulling furniture away from the walls to a group around a coffee table. It solves two problems in one go – preventing the boxed out feel that furniture pushed against the walls gives, and making a functional setup to entertain your guests.
Rules You Should Break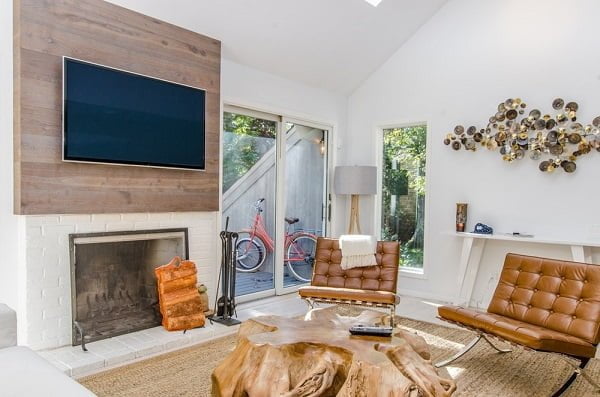 Rules are there to be useful to help you aesthetically decorate your home. But that doesn't mean you have to follow every rule in the book to the point. If we all did that, we'd all have identical homes.
Making your home personal is just as important as its look. So you should break some rules to create something unique, something that describes you. And here are top 20 rules you can look forward to breaking when decorating your home.
Mix Wood Furniture Finish
Furniture finish doesn't have to be completely matching as if you've bought everything at once. You can have some variety just as long as you make sure to balance it out.
Chairs Don't Have to Be All Off (or On) the Rug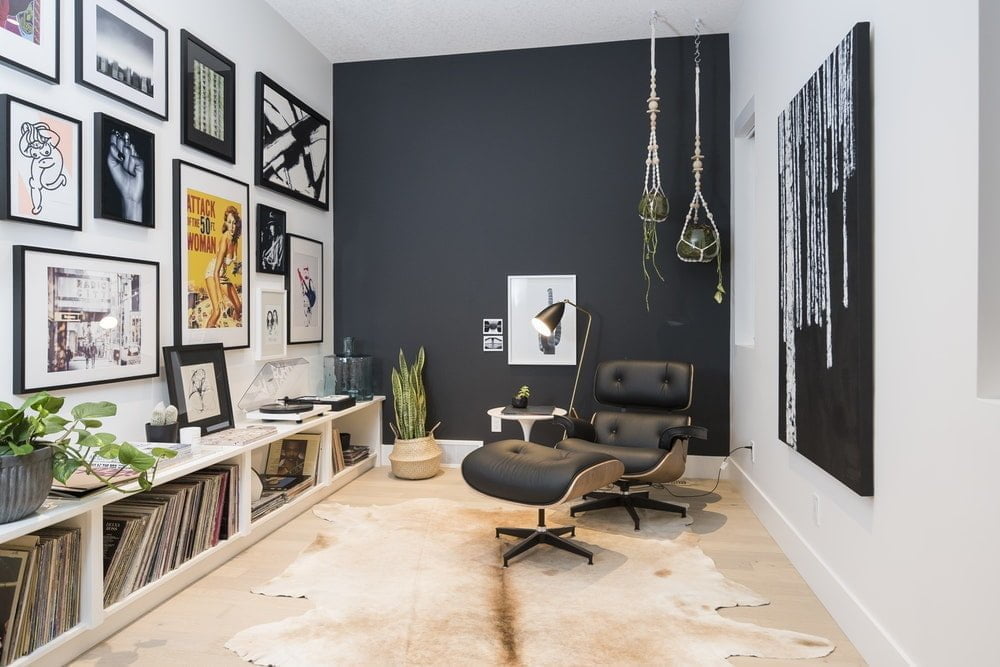 Let the furniture arrangement flow and allow some freedom for the character. Let the guests choose themselves where the chairs should stand.
Match Patterns on Different Surfaces
The walls don't need to have a unique pattern necessarily, and it can be extended to different surfaces around the room.
Big Furniture in Small Rooms
Small furniture saves space, but you don't have to frame a small room as a tiny dollhouse. A well-chosen and placed bigger furniture will be more functional and make the room look bigger.
Mix Accent Patterns
So you have an art piece of a specific pattern as the accent, but you can mix several if you find the balance between sizes and spacing.
Mix Styles
Your home decor doesn't have to be all modern Scandinavian or classic traditional, and you can mix and match styles to get a unique combination.
Mix Metals
Having different metals or metal patterns for light fixtures, furniture, and wall decor can work very well together as long as they're balanced out.
You Don't Need to Have a Sofa in Your Living Room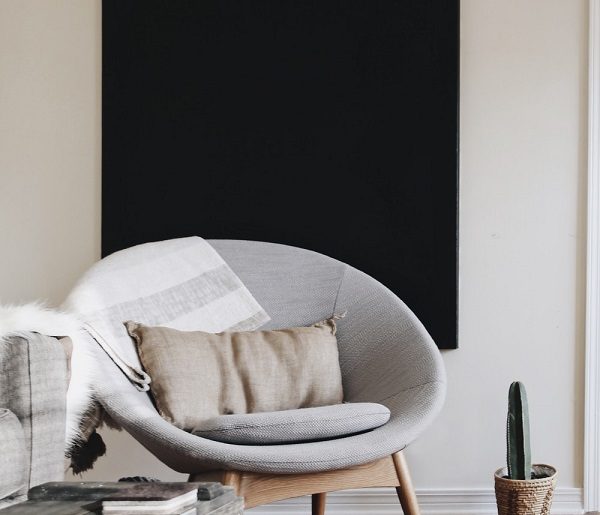 Have chairs instead, and it opens up space and allows you to break the traditional living room layout frame.
Furniture Doesn't Have to Match
You don't have to buy furniture in sets. Just because you've bought a sofa, you don't have to obtain a matching coffee table and chairs. Mix and match furniture for your decor that looks like it took time to arrange.
You Don't Have to Paint Small Rooms in Bright Colors
While bright colors open up space and make it look bigger, you don't have to limit yourself to just light schemes necessarily. A dark room can have a great character.
Don't Be Afraid to Be Dramatic in a Small Room
Besides light colors, the conventional decor rules say that you should play it safe in small spaces. Break the rule and don't be afraid to experiment and add drama with patterns and color explosion.
You Can Have Bare Floor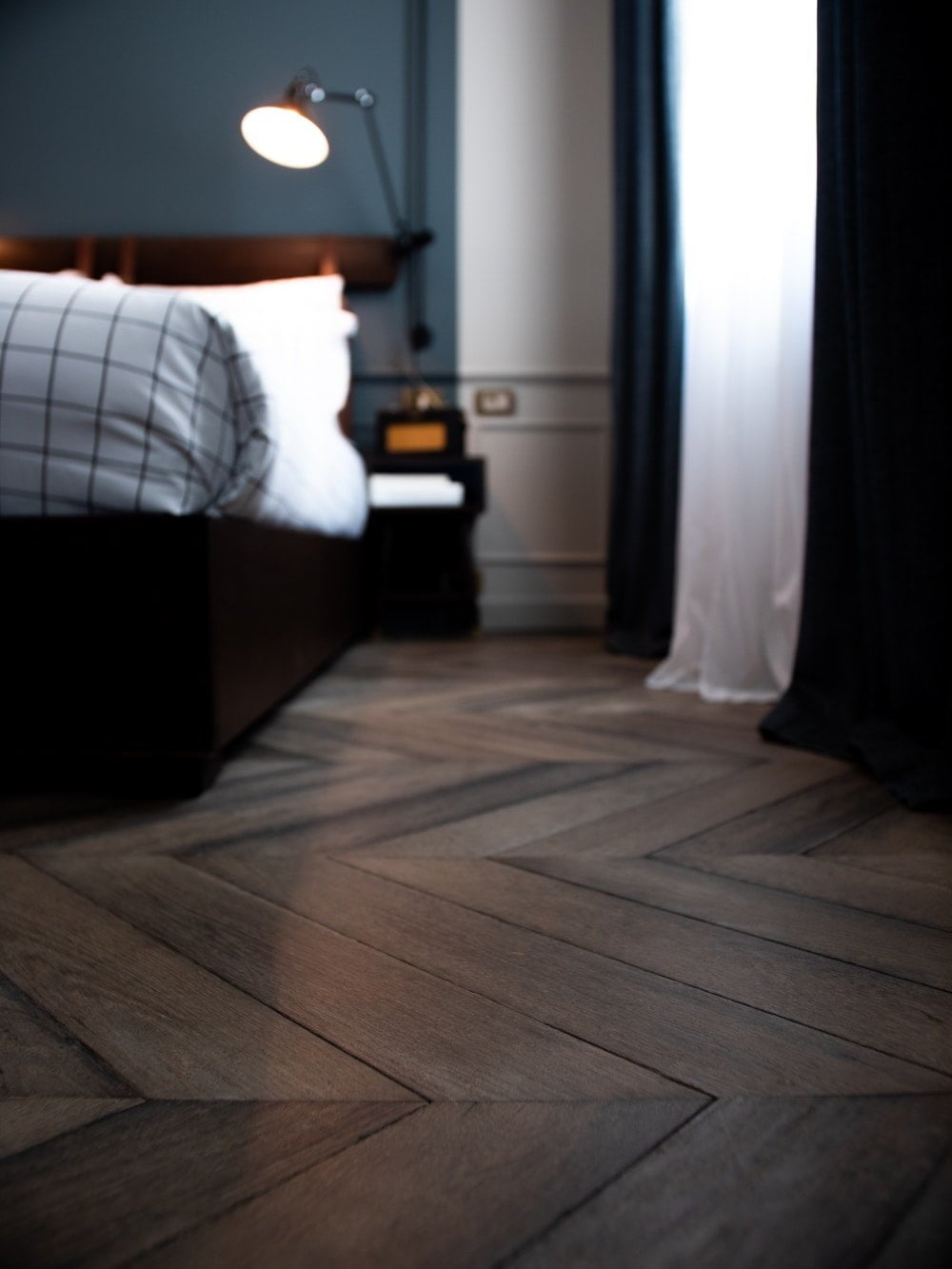 While rugs anchor the room decor and add softness, a bare floor keeps the space open and makes it look bigger. So don't take the necessity of a rug too seriously.
Skip the Coffee Table
The sofa and coffee table is the classic living room arrangement. However, an ottoman and a tray is the most flexible alternative you can have.
Paint Vintage Pieces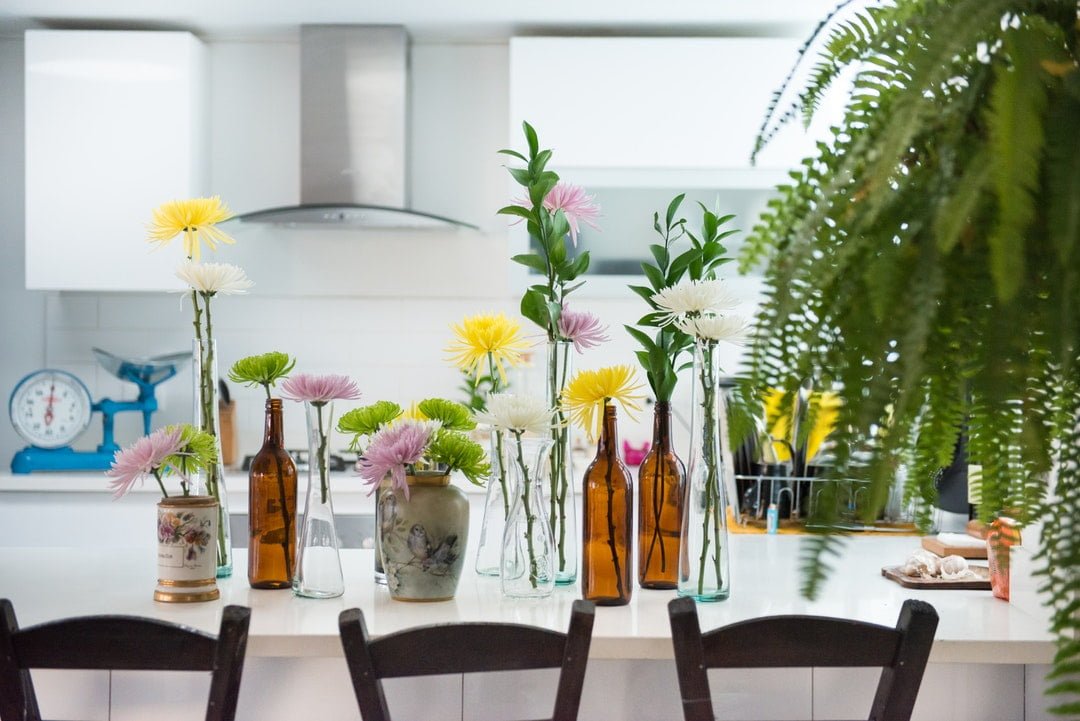 While vintage furniture and other pieces have most charm in their original colors, don't be afraid to paint them in the color of your choice.
Mix and Match the Chairs
You don't have to have all the chairs at the dining table identical. Mixing and matching add a unique character.
The Center Piece Doesn't Have to Be the Most Expensive Thing in the Room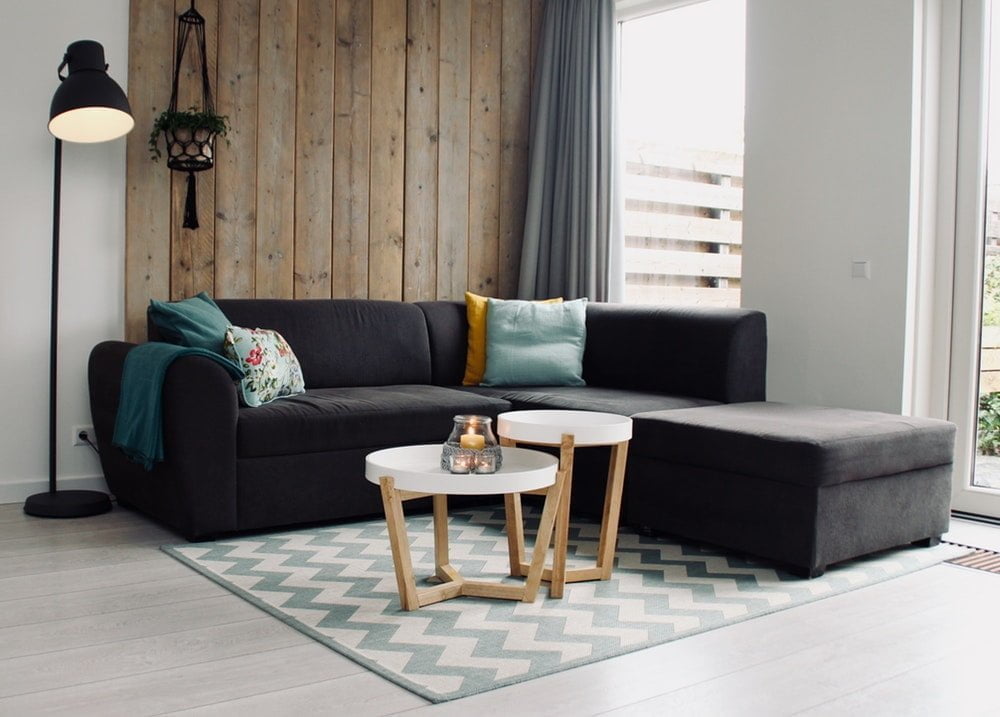 It can be the cheapest as long as it has character.
Artwork Doesn't Always Have to Be at the Eye Level
The rule says that artwork should be hung on the wall at the eye level in the visual center. But sometimes it makes sense to have it lower or higher.
Emphasize Ugly Architecture
That ugly duct can work to your advantage as an accent.
Paint the Ceiling
No, it doesn't necessarily have to be white. In such a case, the walls look lower, but it opens up the ceiling.
Throw Pillows Can Appear in Even Numbers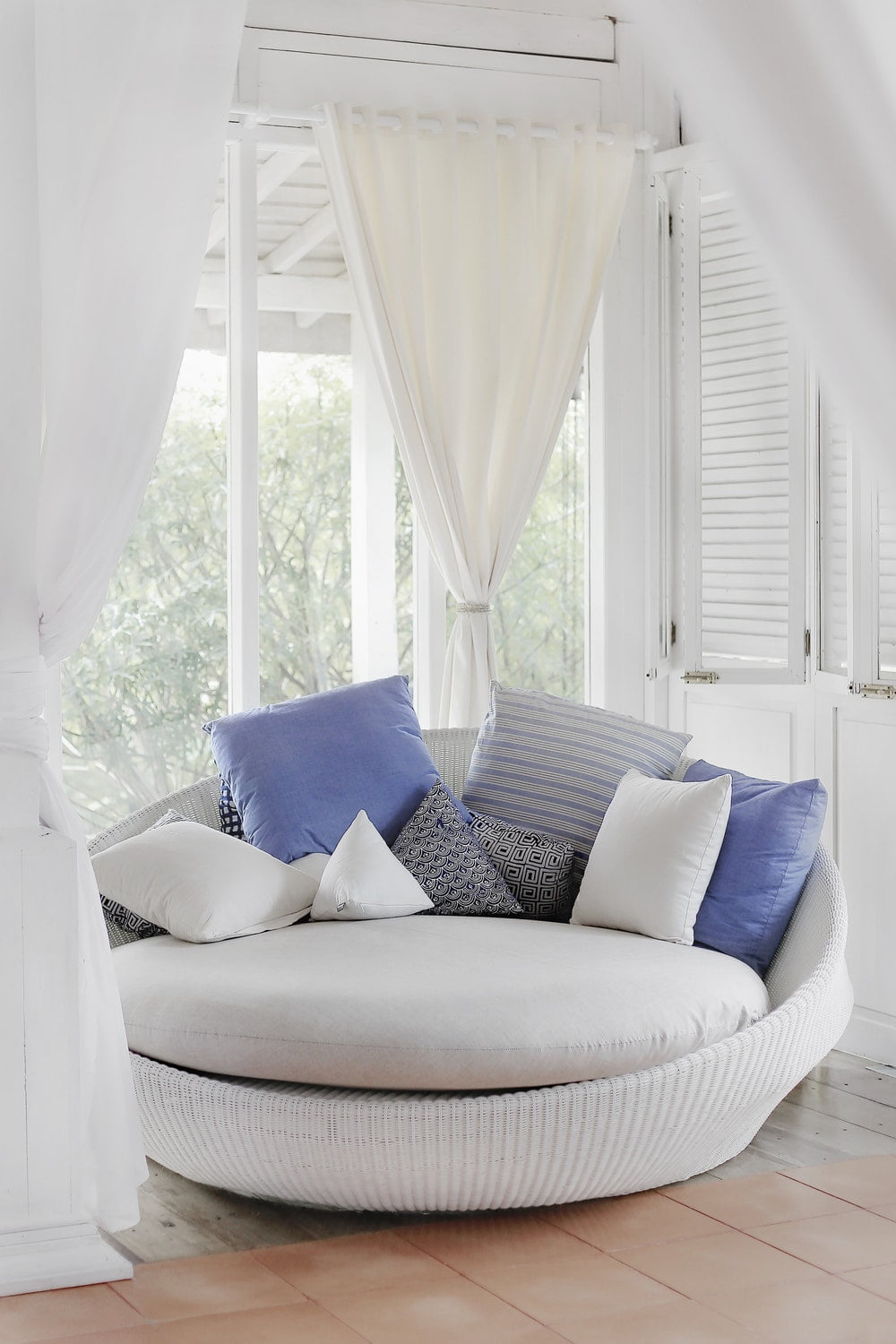 Don't beat yourself over an extra throw pillow on the couch; it can work.
Recap
Liked this article? Here's what you can read next: