Last updated on January 21, 2021
The age-old question — which do you choose, the coffee table or the ottoman. Do you choose at all? Here are the comparison and the answer. Read on!
To cut to the chase, what do we choose? Our choice is the double duty ottoman coffee table.
But read on to see the full comparison of coffee table vs. ottoman, their pros, and cons. Perhaps you'll come up with a totally different conclusion. Your mileage may vary (so to speak.)
Maybe it's weird to start a comparison article by announcing the winner right off the bat. We are weird that way. So why did we choose the double duty piece of furniture? Simply put, it's the best of both worlds.
Imagine sitting back on your couch and putting your feet up on… is it going to be a coffee table or an ottoman? You'll be a lot more comfortable with the latter. And yes, yes, we're guilty of putting our feet on the coffee table as much as anyone else.
And now imagine sitting back on your couch with a cup of coffee. Where do you put it, though? Not on the puffy ottoman, that's for sure. So you will need a tray on top of the padding. However, it shouldn't be too soft to balance the tray securely.
An ottoman coffee table covers the bases.
But let's put that aside for a moment, and let's delve into what makes each piece of furniture so great, as well as the caveats of each.
Please note that you may find shopping links included in this article for your convenience. We may get a commission for them at no extra cost to you.
Coffee Table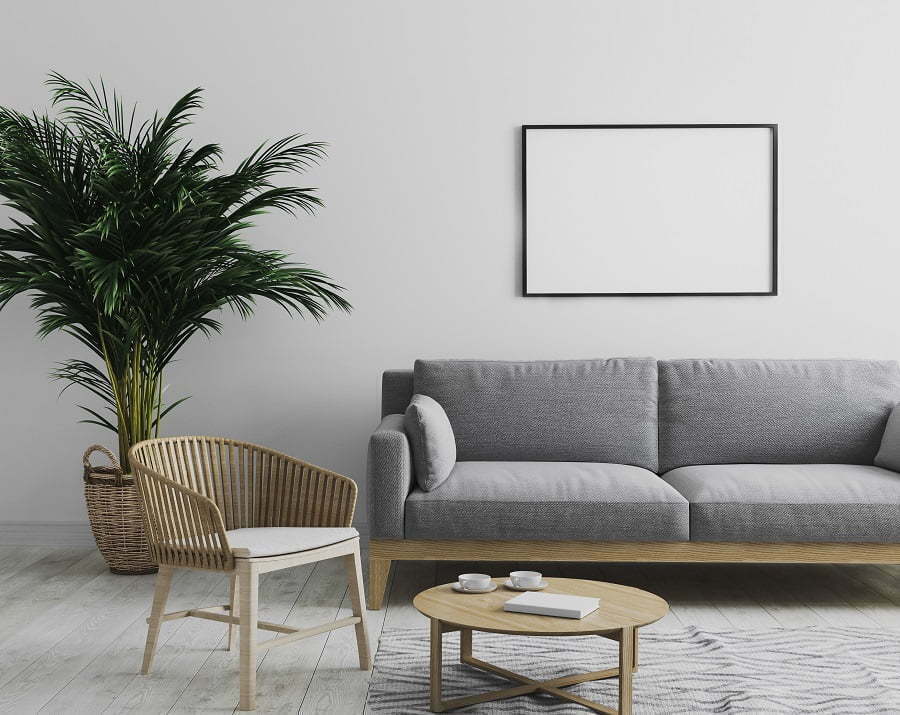 In living room design, coffee tables are still the classic option. They are ideal for bringing different materials, textures, design elements, and accents to a living space.
The surface of a table offers a great area suitable for putting food and drinks. As furniture, they tend to be longer-lasting, easier to maintain, and available in many design styles.
Here are the best coffee tables.
Pros
Coffee tables are usually easy to clean since they are constructed from hard materials. This helps any spills to be cleaned up quickly without worrying about damaging the table surface.
Since they come in several sizes, they fit well in most of the living rooms, and you can pick a dimension that complements the space rather than overwhelms it.
Coffee tables are unbelievably durable and reduce the fear of knockout drinks or snacks. This makes coffee tables great if you want people to watch films because they can quickly get to their food and drinks without thinking about spills.
This furniture is much more formal than ottoman furniture. If you want to formalize your room, a coffee table will help.
Different types of coffee tables provide different storage space quantities so that items are stashed quickly and easily.
Wood coffee tables can be polished or painted in various colors to suit most of the furniture in the room and match the rest.
Good quality tables can be manufactured from various materials and will last very long.
Oval and round tables are perfect for splitting an angled room and making all the edges softer. Many people look like that.
Thinner leg tables look much more open and airy and add less visual weight to space. This is ideal if there is no natural light in the room or the other furnishings are dark and heavy.
There are several more design choices for coffee tables, and you can choose from various sizes, shapes, materials, and design features to choose the best for your room.
Cons
In general, coffee tables made of wood or metal with optional glass tops are much more challenging and can hurt you if you run into them.
Although you can buy round or oval tables, it's much more difficult to find these furniture pieces, and you'll probably have to go online to buy them.
Since they can be high, you will probably leave a scratch if you drag a table across the floor.
Most tables have no secret storage room, so everything you put on them will be visible. There is the temptation to bring all your things there, making the room unwieldy and messy.
While wood coffee tables can be easily washed, glasses cause surface rings, which can harm its beauty. If this happens, you will also have to sand down the coffee table surface and refinish it to regain its previous elegance.
If you want an uncluttered space, it can be challenging to keep things from the table. Stacking piles on this furniture will add to your home's clutter and disorder and will not look pleasant and tidy.
Coffee table drawers will probably not be huge and cannot hold big things.
Although some people prop up their feet on coffee tables, it's not just unhealthy but can also scatter stuff unintentionally. You cannot place your feet on it, which can be essential to make the room more comfortable for those who want.
The sharp edges can be dangerous, in particular for families with young children.
Ottoman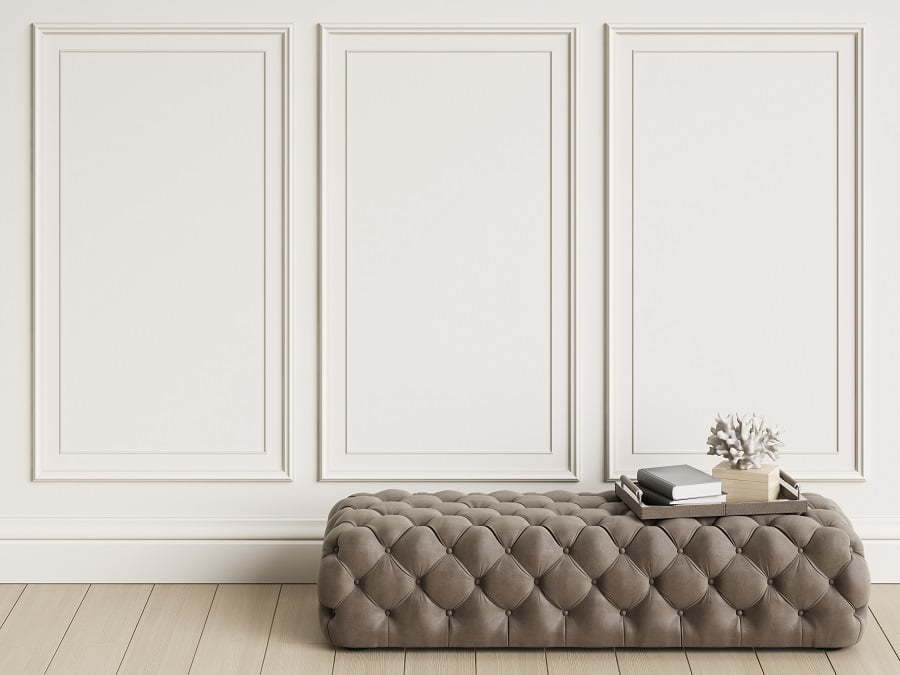 An ottoman is a practical piece of furnishing, usually distinguished by its comfortable, padded top. It ideally blends into informal living rooms with a more casual and relaxed atmosphere. You may want to consider selecting the ottoman if you're going to place your feet on the table and don't like the hard surface's feeling.
However, if you want to use it as a table, a tray is required (although that's not always possible–for example, in the case of poufs). Ottomans tend to be more relaxed with their soft edges and provide versatility concerning additional seating choices and storage options.
Here are the best ottomans and the best storage ottomans, as well as the best round ottomans, and the best tufted ottomans.
Pros
If you're tired of putting your feet on a heavy coffee table with an awkward edge, your coffee table could be exchanged for an ottoman. Its soft edges are perfect not just for families with young children. They are also straightforward to get around and make the space feel relaxed.
You can be an enormous storage saver, and the best thing is that it is all covered. Hidden storage is ideal for carrying extra pillows and blankets without getting them out to see for anyone or throwing them into a random basket when you have to sort the house quickly.
An ottoman also provides additional seating if you have visitors or pull a seat nearer to the screen. Since it is a piece of furniture you can move quickly, it provides versatility in seating. It can be repurposed for several different applications.
Cozy ottoman charm's characteristic adds to a room's softness, especially when there are many formal sections, linear/angular lines, or hard materials. Since it visually softens an environment and offers a relaxing atmosphere, it is a good option for areas used primarily for relaxation and relaxation.
It is easy to find ottoman in different styles that suit your living room overall feel. The upholstery can be used to match the rest of your room and can be quickly recovered if you decide that the choice of color or fabric is not one you want.
This furniture piece can be used as a table without purchasing another piece of furniture by a large tray balanced on the ottoman.
You can adjust the appearance of your room, depending on the type of ottoman you purchase. The best leather ottomans look much more classy and will enhance your room instantly.
Cons
To be very useful, an ottoman usually needs to be fairly broad. It can make walking around your seat challenging if you have a smaller living room.
When you use the ottoman a lot, the upholstery shows signs of wear and tear quickly. Although it's not complicated or time-consuming to re-top your ottoman, it is also a cost you would have to pay.
Drinks and sweets spilled on an ottoman are much harder to clean and will stain the tapestry easily.
The matching look of a chair and an ottoman set doesn't attract anyone, but it can be challenging to find a separate ottoman that blends in with the room's theme and appearance.
Ottomans that are squat and tiny, with thick legs that can be very weighty to the ground. While this is helpful, it adds a lot of visual weight to your space, and it doesn't attract anyone.
As there is no hard surface, you can't put drinks or write on an ottoman, and you need a tray for it. You can use a tray on your ottoman, but this can be risky since something that knocks in the tray can strike it, and all its contents are on the floor.
Plush sofas, chairs, and an ottoman in the house will produce a soft look. Breaking this look with an angular coffee table gives the room visual appeal.
The integrated storage in an ottoman renders this piece of furniture very bulky and heavy to carry (especially when full).
The surface is not as big as you would with a traditional coffee table.
There are style limits on an ottoman, as you cannot decorate it as well with a coffee table.
Double Duty Ottoman Coffee Table
We've talked about this in the beginning of the article. This is our go-to choice as the best of both worlds.
You can get a coffee table that is also an ottoman and therefore has a pillowy, soft surface for you to set back and rest your feet. And if you need it will it serve as an additional seat. In comparison, your guests shouldn't sit on your coffee table, but if you also have an ottoman, so now they can.
An ottoman that looks like a coffee table but has a padded top is usually easy to spot. It looks like a table, after all (or a blend of a table and a small bench, to be exact). You will, however, still need a tray to put things on it.
Use Both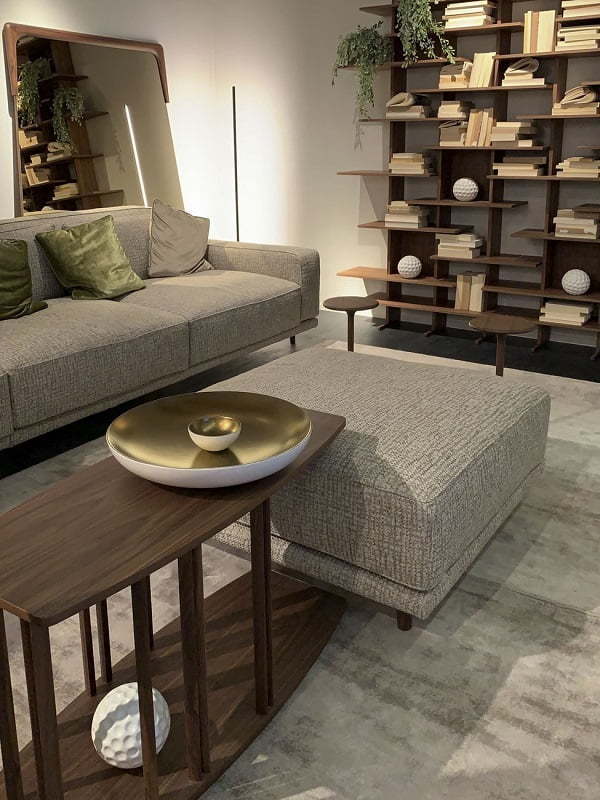 In the correct setting, these pieces of furniture can be used together. When it comes to living space decor, there are no strict laws. If you love pouf comfort but need the coffee table — try both. Squeeze the poufs underneath a glass top table or set them aside. In this way, they have a specified location, and your room remains unambiguous.
Use a small ottoman in front of a sofa and put trays on it to serve or rest beside the coffee tables. You can arrange chairs, ottomans, poufs, and benches in your living room in so many ways. As long as you have enough room space, you cannot go wrong.
Recap
Liked this article? Here's what you can read next: