Last updated on April 6, 2023
Looking for a cheap sofa alternative? We have ample options with great examples. Here are 15 inexpensive sofa alternatives that don't look so cheap after all. Read on!
A good sofa costs $300 and more. But a great alternative can get you accommodated for as little as $30 (if you choose floor cushions or inflatable chairs). If you want to get a little fancier, an alternative such as a loveseat or a settee may cost you $200.
The point is there are many options that cost way less than your regular couch. There's actually even a free alternative.
In fact, back in college, we were so cheap we used an old car backseat as a sofa. We just used a sofa cover and it blended right into our cheap dorm decor. Thinking back, it wasn't such a bad idea at all!
If you're saving and dealing with small space, there are many reasons (15 of them to be exact) why you should ditch the idea of a sofa and choose a cheaper alternative.
So here's our list. It's pretty creative. You will find the usual suspects there, but we have some surprises in stock as well — be sure to reach the end of it.
And finally, you can get bargains in used furniture stores for any of these options.
Which one do you like the most?
Floor Cushions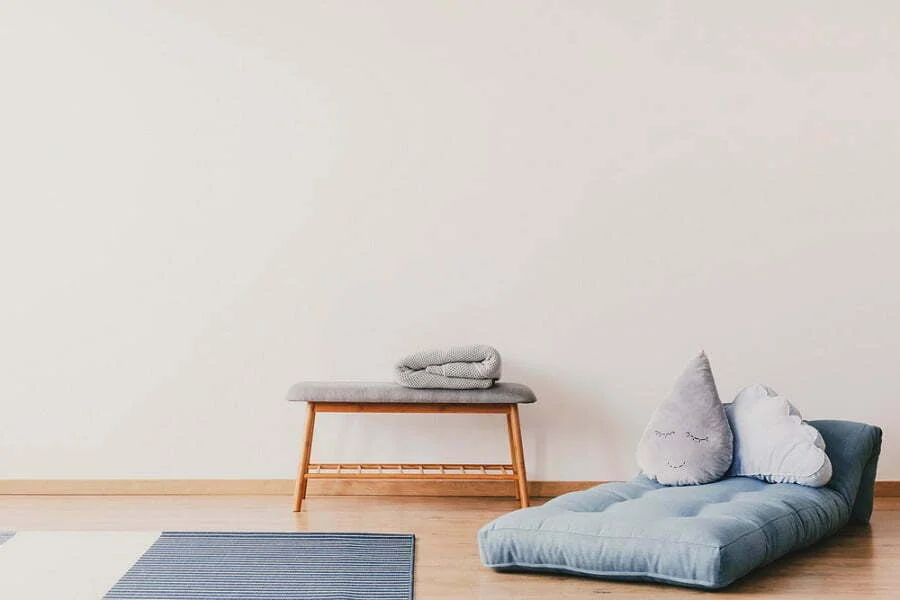 The floor cushions are an alternative to a large living room sofa. They are not only easy to bring in but can also be any size and fit into even a tiny living room. You only need an area rug or alternative and a coffee table or a low ottoman to boot.
Compared to other choices, floor cushions provide you and your family (including pets) with ultimate comfort. It's also a very cheap alternative as a single floor cushion costs only around $30.
Bench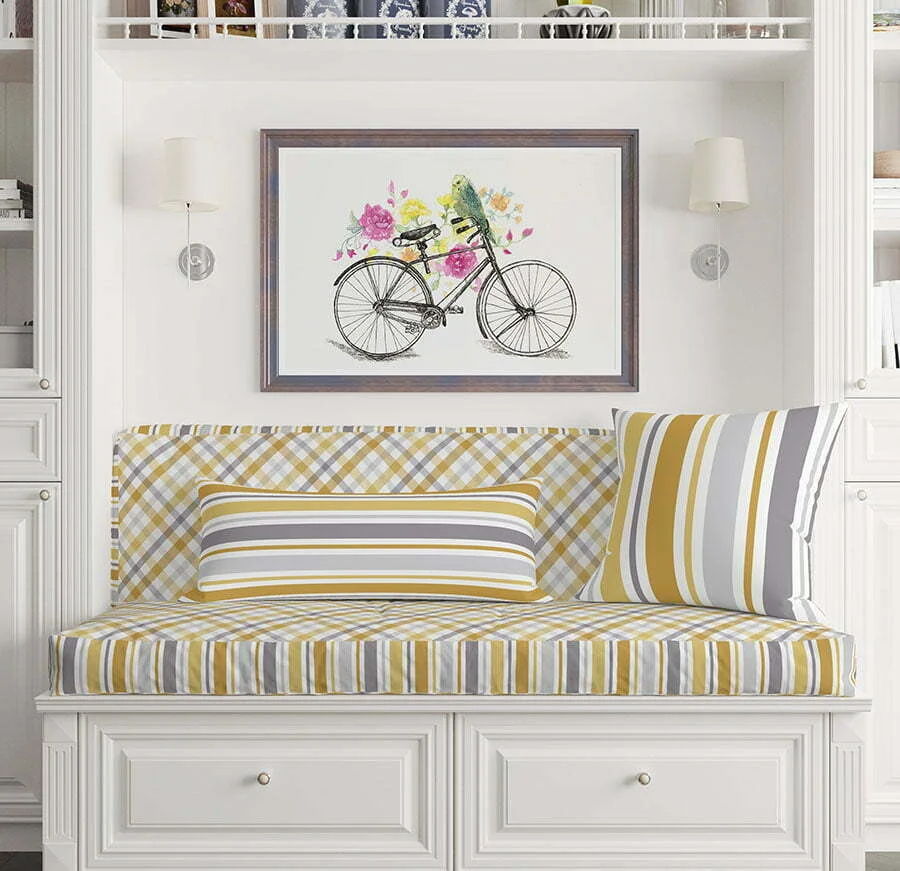 You can use a bench together with some chairs in your living room. An upholstered bench is a rather comfortable piece of furniture for seating, and it has many decor benefits.
If you have a small family, you should bring chairs and a storage bench. You can use the bench as a coffee table for everyday use and seating if visitors come over. Benches (especially if they're upholstered) aren't the cheapest alternative, but they still can cost $150 and under.
Bean Bags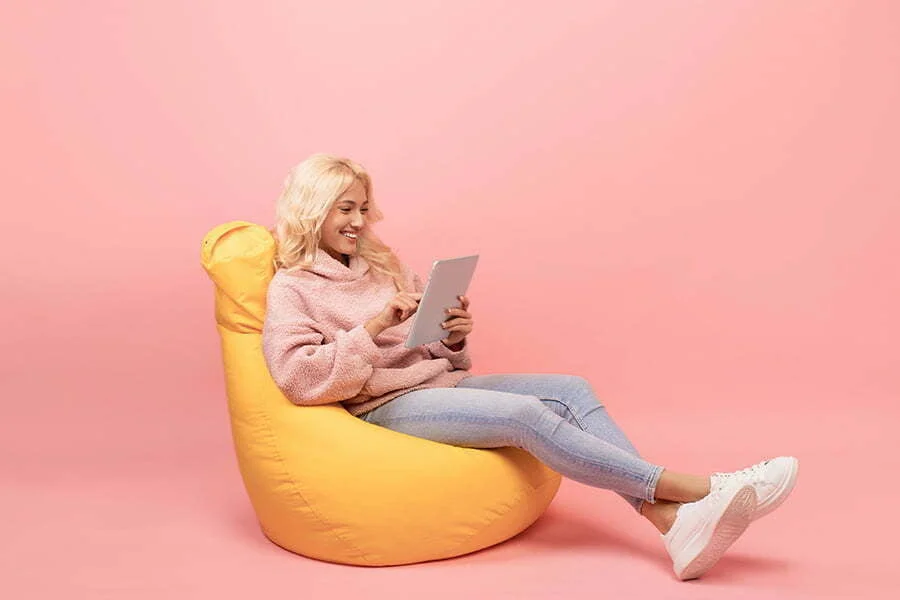 Bean bags in different shapes and colors are available for your preference. As its name suggests, it is a bag filled with beans. The only maintenance you need is to replenish the beans every six months or so. But for most of us, this is not a burden.
When you want to make your living room feel comfortable and casual for daily fun, then consider replacing the sofa with bean bags. They're comfortable, comfortable, and enjoyable. To build the theme you like, you can pick different colors and textures. A bean bag may cost you around $100.
Daybed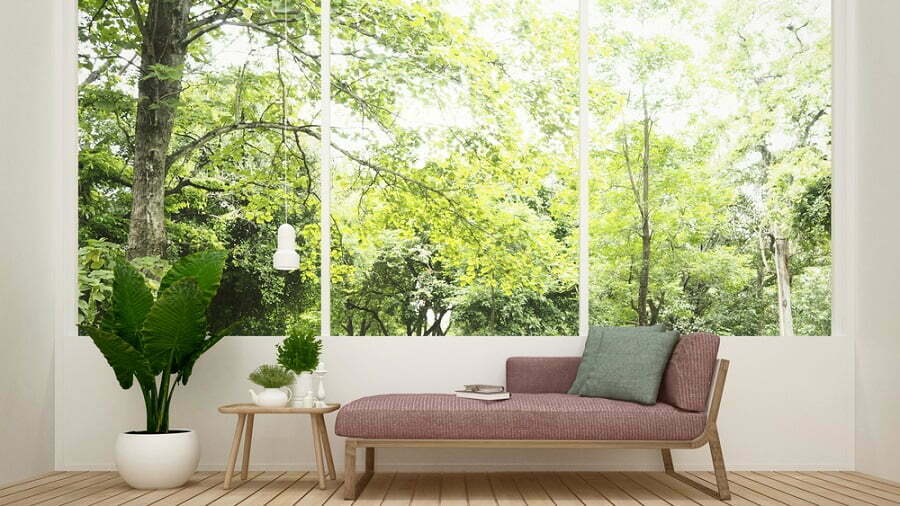 Your living room will be your favorite place to lounge if you set a sofa for a daybed (or another daybed alternative). Add a supplementing or matching color of two or three accent chairs with the daybed.
A daybed is almost like a sofa in that it can be a focal point. It's a multi-purpose piece of furniture that can work as a lounge, a reading nook, or a place to nap. An average daybed will cost you $150 or less.
Chaise Lounge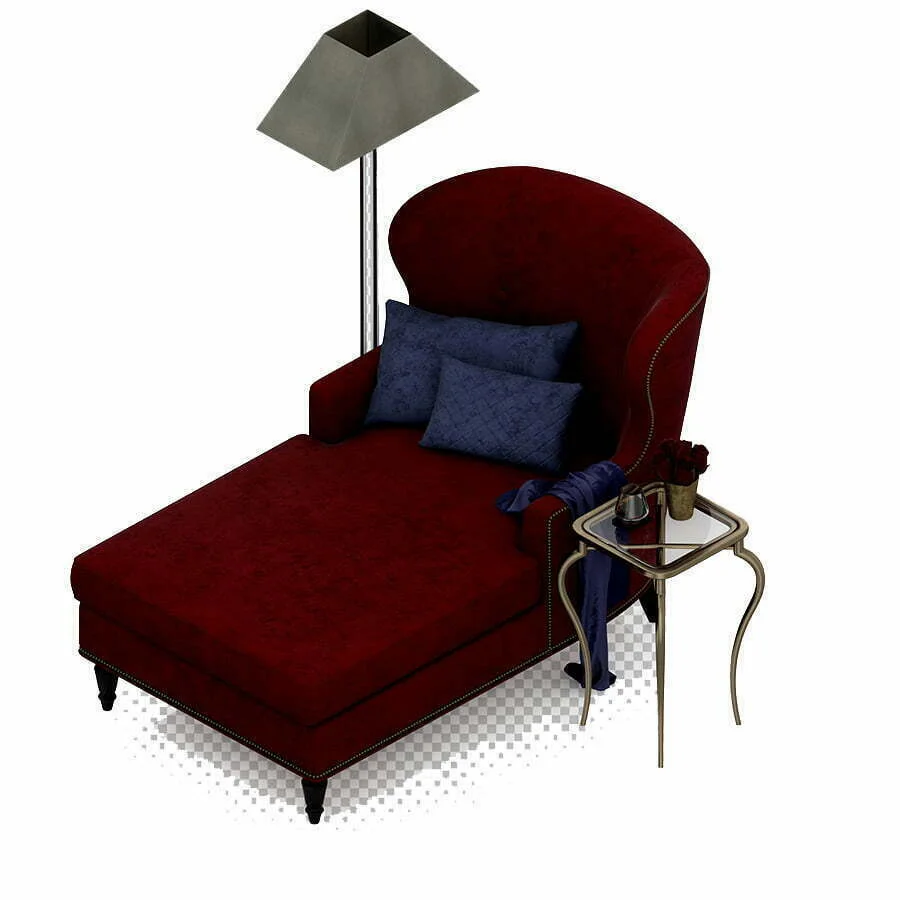 An alternative for the sofa bed that looks a lot like it is a chaise. It can arguably be more comfortable as well. Chaises are available in different sizes to fit various needs.
They may be a little pricey, though. But the important thing is that chair lounges give your living room an elegant appeal. You can add more color to the room with a few pillows. A lounge serves as an evening nap or a reading room. An average chaise lounge isn't much cheaper than a sofa, but you can get one for around $200.
Inflatable Chairs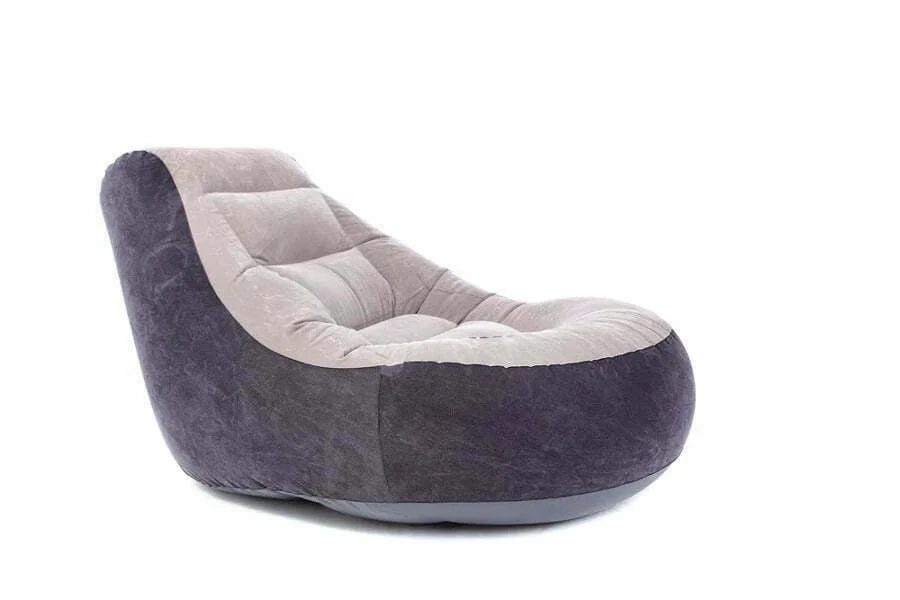 Your furniture in the living room will be so light that anyone can move it around. As they are cheaper, you can use multiples and create a space you like. The best part is that they are cheap and you can get one for only $30.
Hammock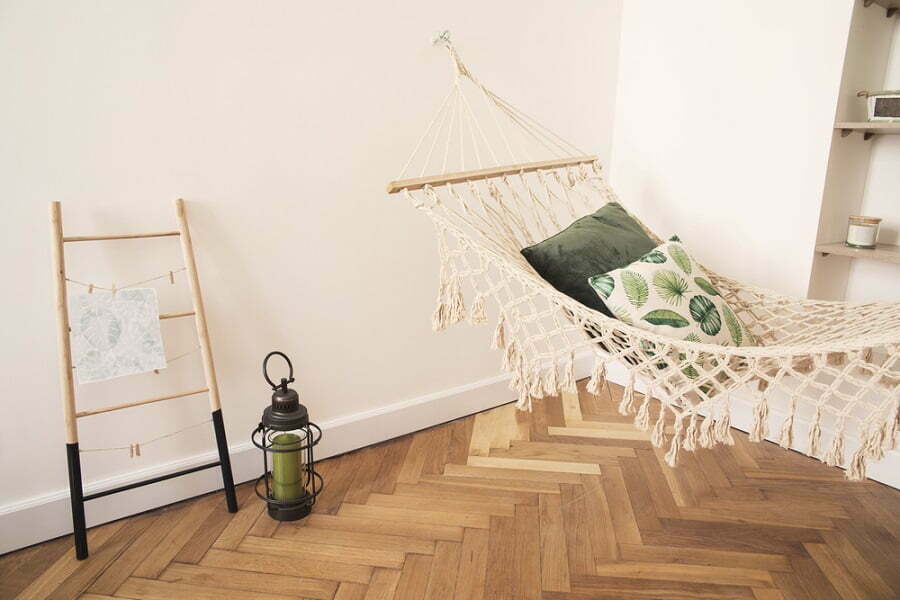 Hammocks are something we should think about when it comes to alternative seating ideas. You also add a childish feeling to the room.
Hang a hammock and some cushions, and your living room has become a haven for hippies. If you follow a boho theme, it's perfect for your space. A hammock may cost $50 to $100, plus the cost to hang one indoors.
Hanging Chair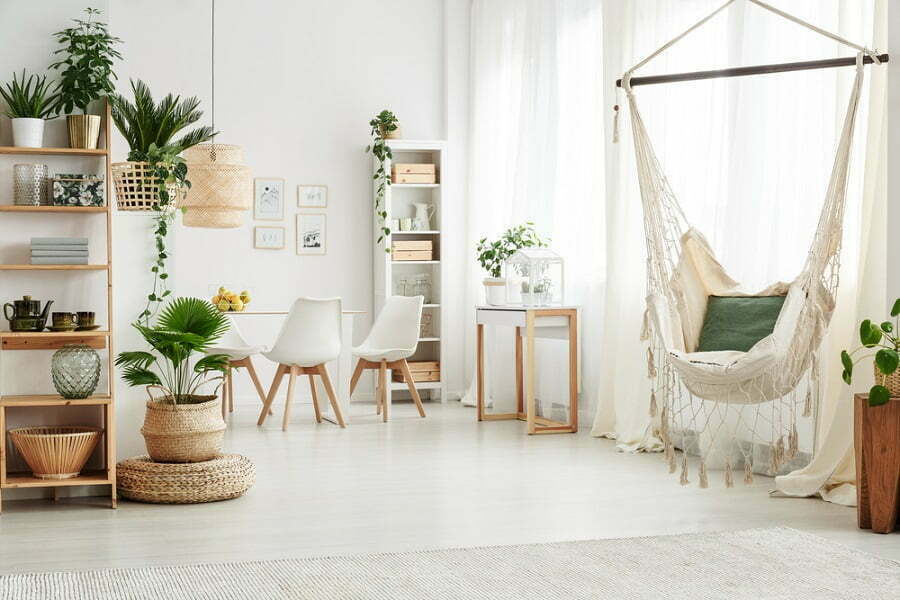 You might need to add those hooks to your beams. A suspended swing chair is a modern alternative to the classic concept of the couch.
A hanging swing with the same purpose as a couch takes on the feeling of sitting on the porch. It will cost you about $50 plus the cost to hang it in the room.
Oversized Chairs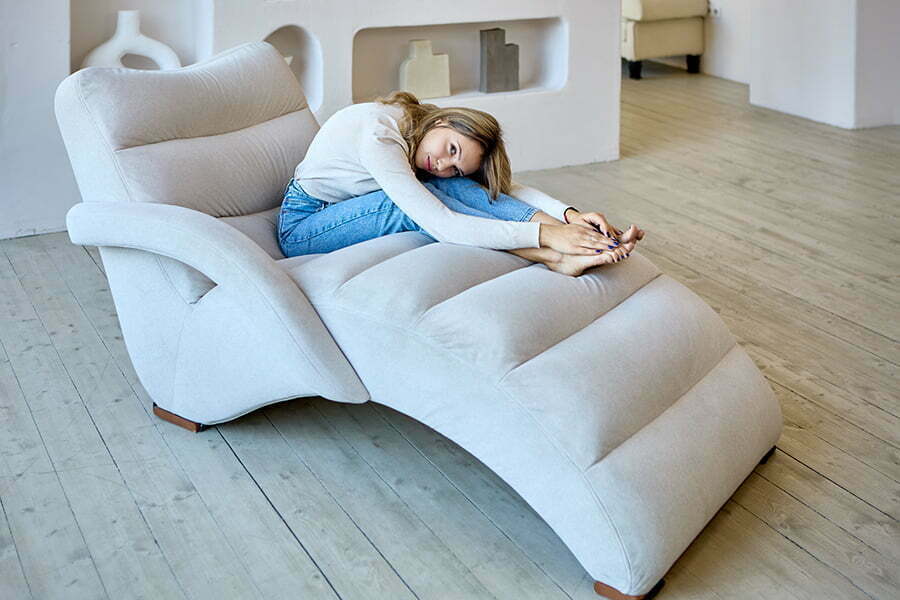 Oversized chairs provide one of the best choices for couching. They don't take up as much room as a couch, but they serve the same purpose.
The setting up of a few oversized chairs in your living room is the right place for a small reunion or family vacation. They are available in a variety of options to suit your tastes. Like a small version of a sofa, it costs under $200.
Loveseat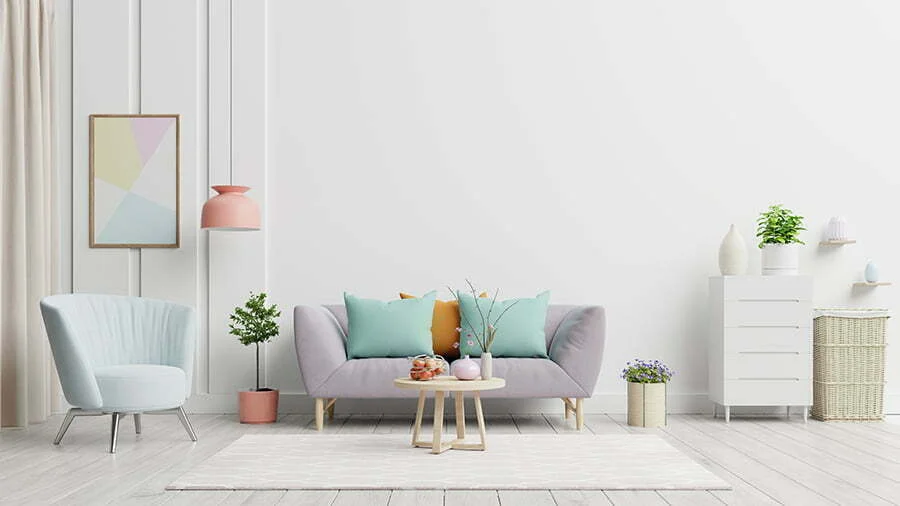 The loveseat looks big and welcoming in the room. And it seems to be just long enough for an average person to stretch on — and a few to sit comfortably — which is just what you need if you live alone and often have people. A loveseat is just slightly cheaper than a regular sofa and can cost around $200.
Futon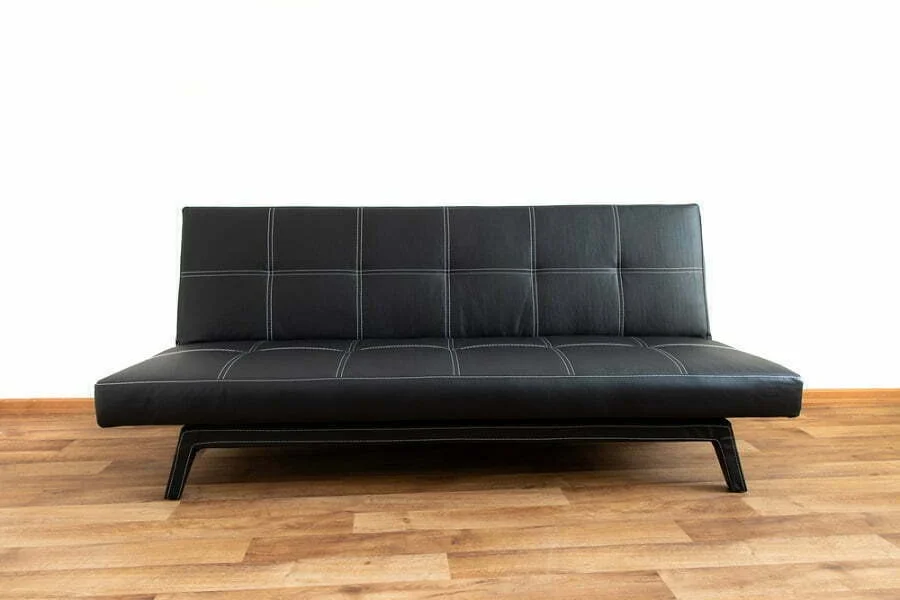 Remember the first dorm in your college or apartment? Was there a futon? Well, the concept of the tiny convertible couch might have a return. They didn't take up a lot of floor space, and they were perfect to use if anyone had to stay for a night at your house.
Today, futon design has come a long way, and thanks to expanded color and fabric choices, it can be trendy. Similarly to a loveseat and chaise lounge, a futon costs $150 to $200.
Armchairs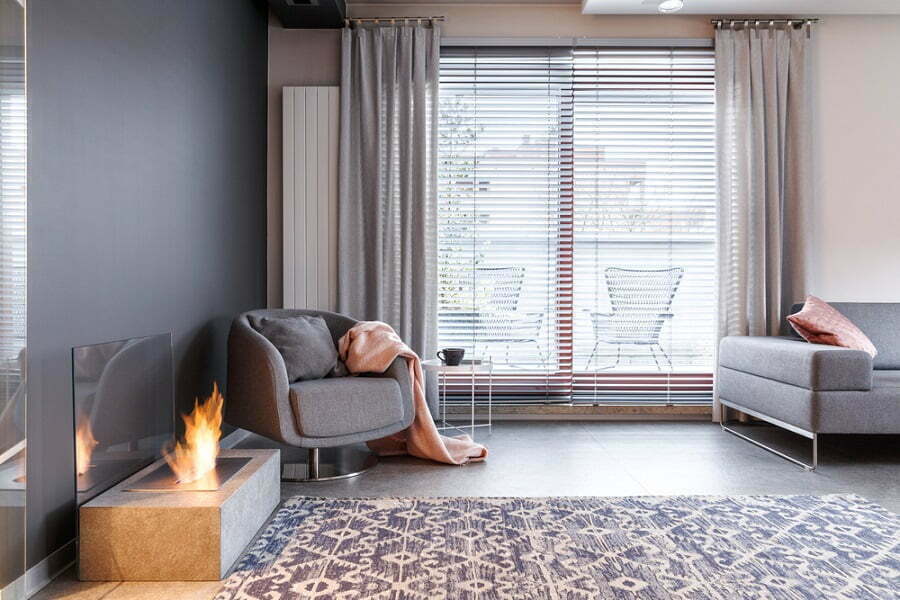 Or you can only use an armchair or a set of chairs without any sofa. We would suggest this in a small space with an odd layout or sharp, angular walls. You have to be careful with armchairs as far as the cost goes because a single chair may cost around $100, and it will add up when buying multiple pieces.
Settee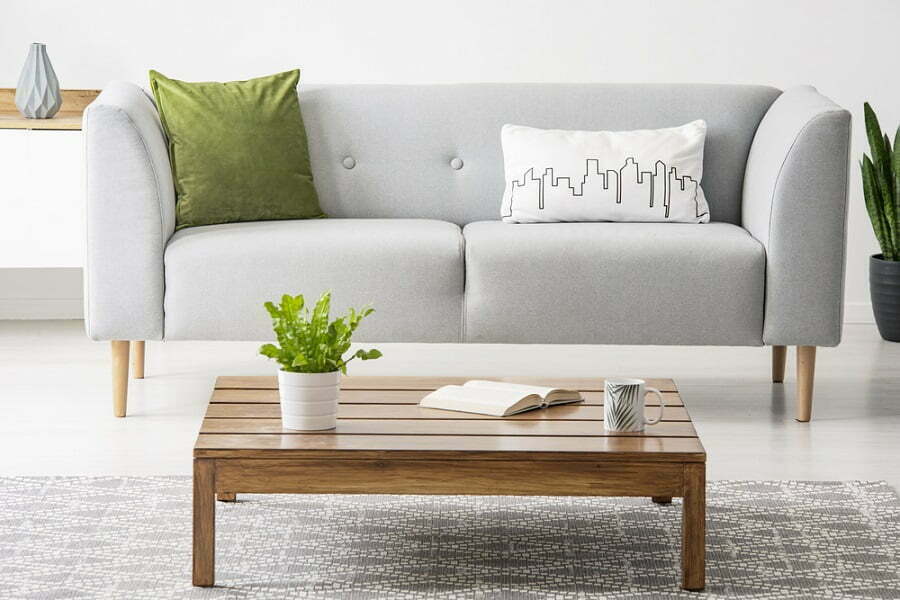 If you ever wanted a sofa but felt like it looked too much like dollhouse furniture, maybe you want to rethink it. Settees are like loveseats but are more feminine in proportion, curvy and dainty design, making them a win in any small living room.
You won't be disappointed if you find a super shapely one and go with it. That one piece could make your entire room design. A settee can be quite an expensive alternative as they cost $250 and more.
Recliners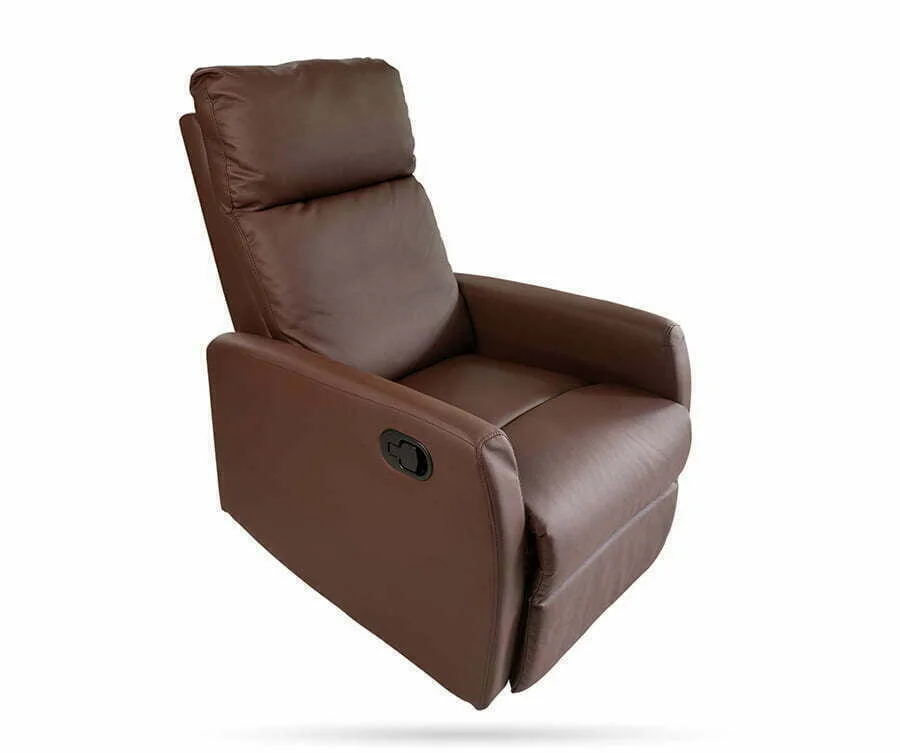 Don't have space for a sofa? Why not settle on a recliner? A stylish recliner is suitable for single persons and makes an excellent choice for designing their personal room.
If you furnish a studio or a man cave, you can take a completely reclining chair, some throw pillow, and a soft and luxurious throw blanket.
Recliners can be expensive depending on their functionality, but you can get a cheap option at $100. But they have cheaper alternatives.
Repurposed Furniture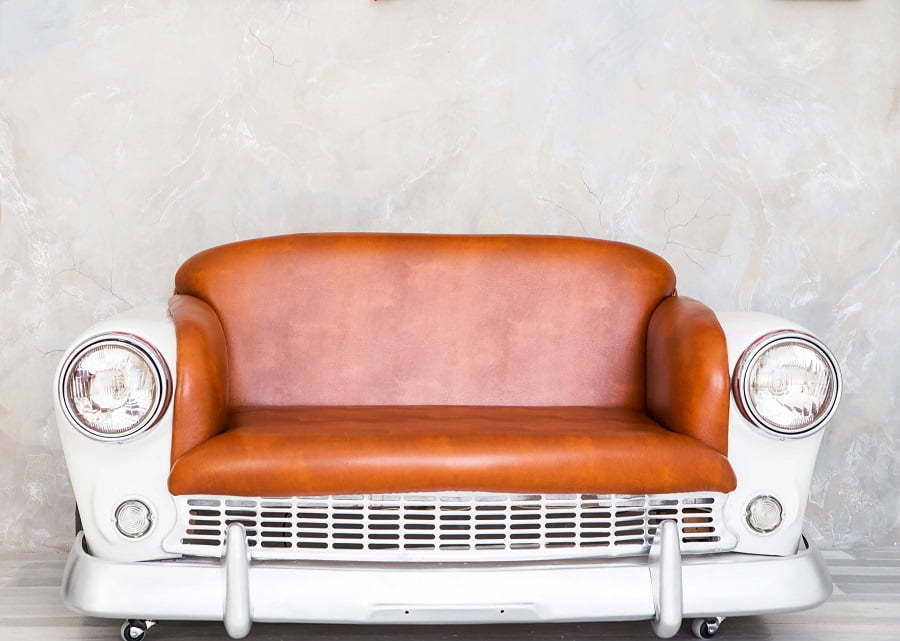 Back in the day, we, poor bachelors, used an old car backseat as a sofa, which worked just great. It's just one idea of how you can repurpose old furniture and seating for the purpose. And it may cost you nothing.
Recap
Liked this article? Here's what you can read next: