Last updated on April 6, 2023
Acrylic and fiberglass shower pans are ugly. There's no way to sugarcoat it. You need alternatives — we have nine shower pan alternatives that hit it out of the ballpark. Read on!
I've seen some ugly shower pans in my life — moldy grout, moldy drain cover, dead-clogged drains, scratched and cracked acrylic pans, and so on. But most importantly, your regular cookie-cutter acrylic (fiberglass doesn't do any better) pans are plain ugly.
Mold, while a big problem, can at least be cleaned. But if the base cracks, you have only one option — replacing it. They aren't cheap too — typically, you can expect to spend $200 to $300 and more if you need to custom-fit it.
And did I already say they're ugly? In this day and age, I actually can't believe someone opts for these shower pans unless they're building out a renter home or apartment.
As you'll see in a second, there are several awesome alternatives for shower pans that look better, are more durable, and sometimes they're even cheaper (albeit not always).
They are not easy to install either! If you're afraid you're not going to make it yourself, you are right in thinking so. Fitting a shower pan into the base, securing and waterproofing it, as well as setting up the right slope is quite an endeavor. Or pay you can a top bill for professional installation.
On this list, you'll find a few shopping links where available. That's for your convenience if you'd like to explore these options. They may result in a commission for us upon some purchases (that cost nothing extra for you).
Shower Tile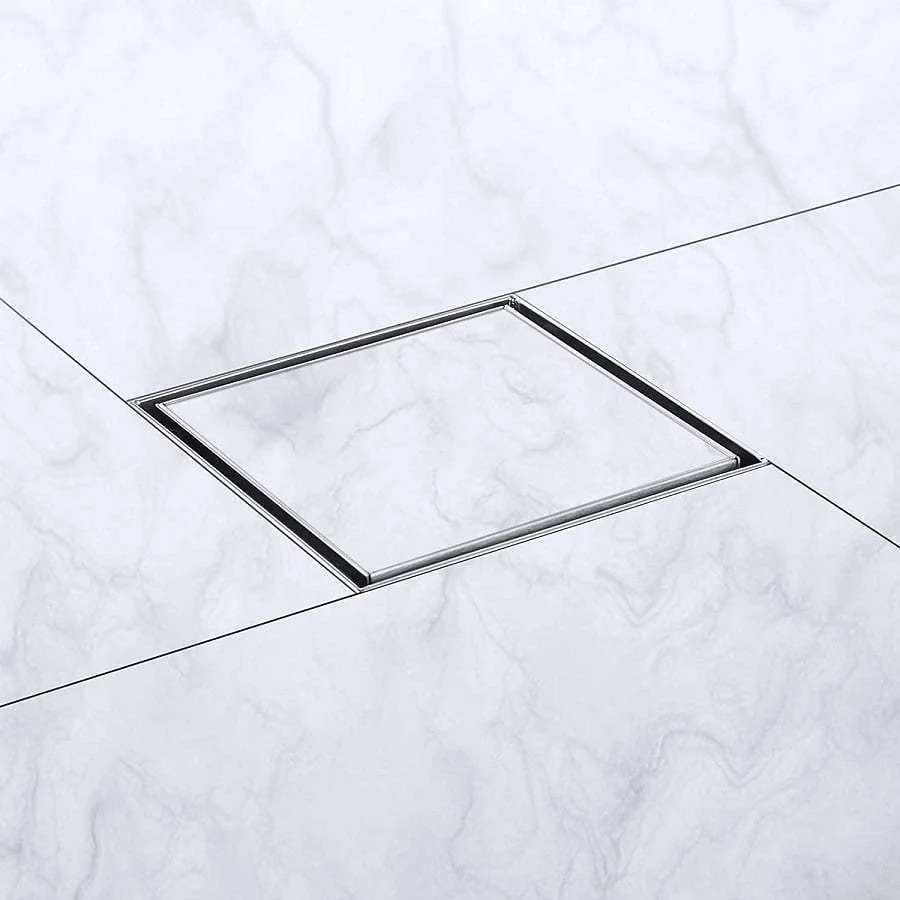 Build a seamless wet room without boundaries with a linear drain. The technique uses a mortar shower base and a pan liner to lay tiles on, which creates the pan's slope. Then the base is formed with cement board (or other tile underlying materials). The whole bathroom (not just the shower) is washed away. Finally, a thin layer of latex is applied on the surface, and the tile is placed. You may use large-format tiles with this linear drain to minimize the size and number of grout connections. Bathroom tile alternatives are also an option.
Sheet Metal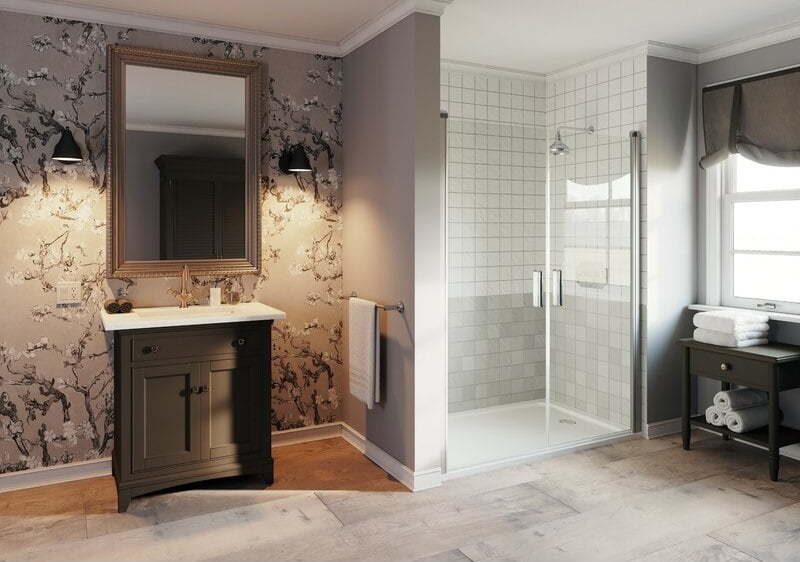 While a trained professional must complete the technical installation, sheet metal shower pans are highly durable. They offer a unique look and feel to your shower that is different than usual. The inherent antibacterial properties of the metal make copper a more common material for sheet metal cups. It is also simple to manage, which minimizes maintenance. Ultimately, you can choose from many metal styles for your shower. The downside is that homeowners typically have to hire a contractor because the metal installation and the equipment needed are complicated.
Cultured Marble Pan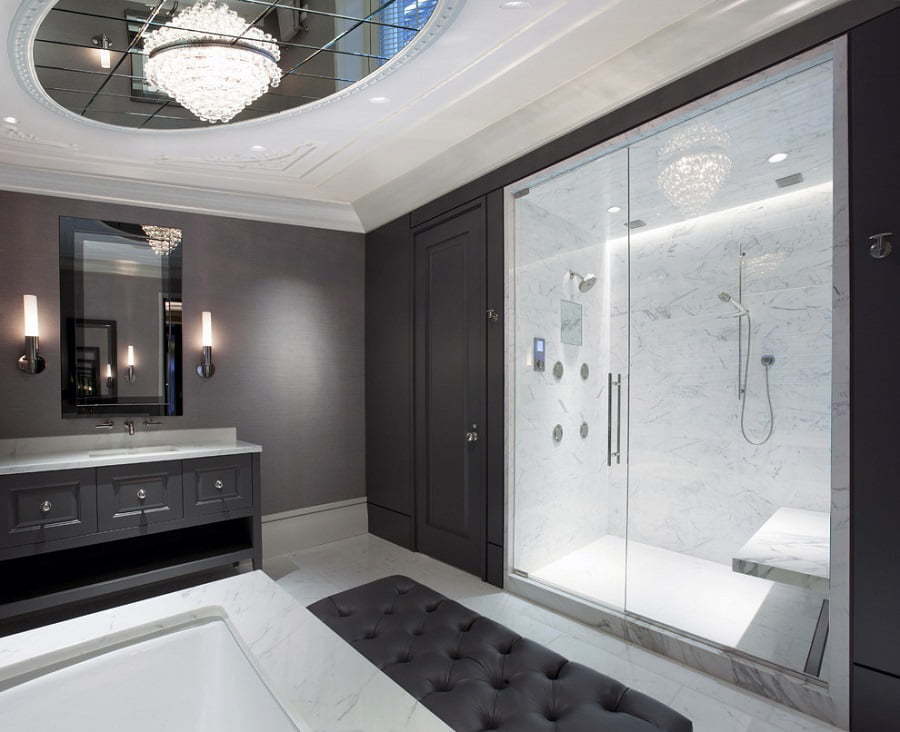 Cultured marble is more challenging to treat than plastic panels. The marble is a manufactured look-alike material, a composite shower pan. It is cumbersome and takes 2 to 3 people to maneuver it. You will have to cut and sand the material in a shower cubby with stone working tools. A corner grinder with a stone blade and concrete grinding/polishing disks and pads may be needed. When installed, a cultivated marble shower pan can last a lifetime. It blends stone power with hardeners and an understanding of modern science.
Custom Shower Base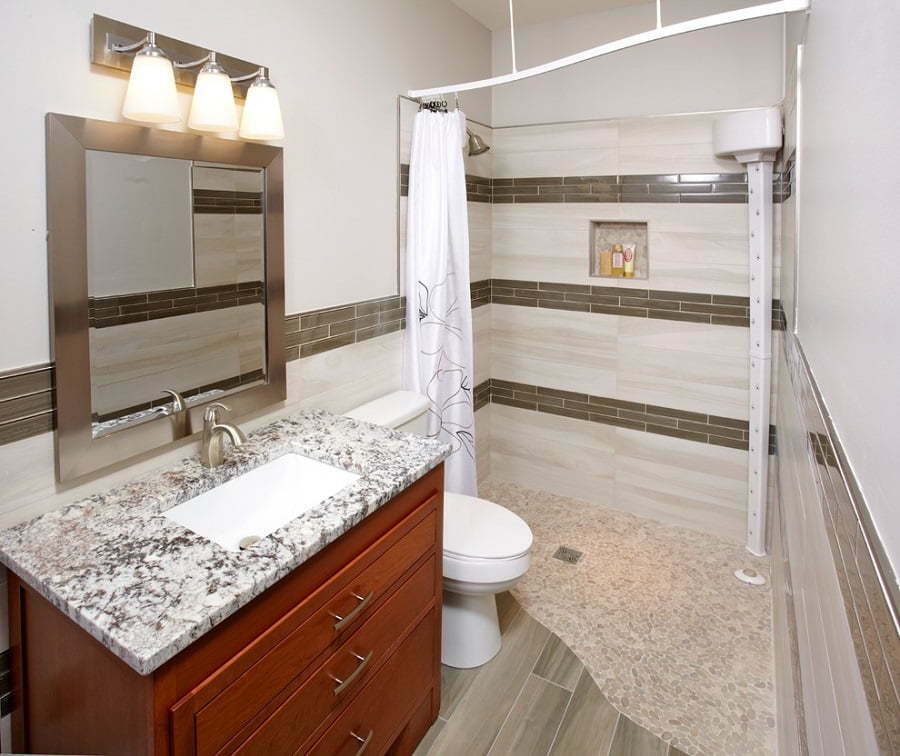 If you have an oversized, walk-in shower and enough room and budget, the sky is the design limit. One idea is to forget the boxed limits and create a shower floor of a live edge design.
Another custom (more complicated) choice is to have a standing pan on top of a pool with a floating or stationary base. Waterfalls are running around the perimeter hold pool water running around to prevent overflowing. Such a shower pan allows professionals to design a liner that is custom made to your shower's scale, such as those found in ponds and hot tubs. You may also select river rocks or flagstone labs taken directly out of a mountain and cut down to the pan's size.
Hidden Drain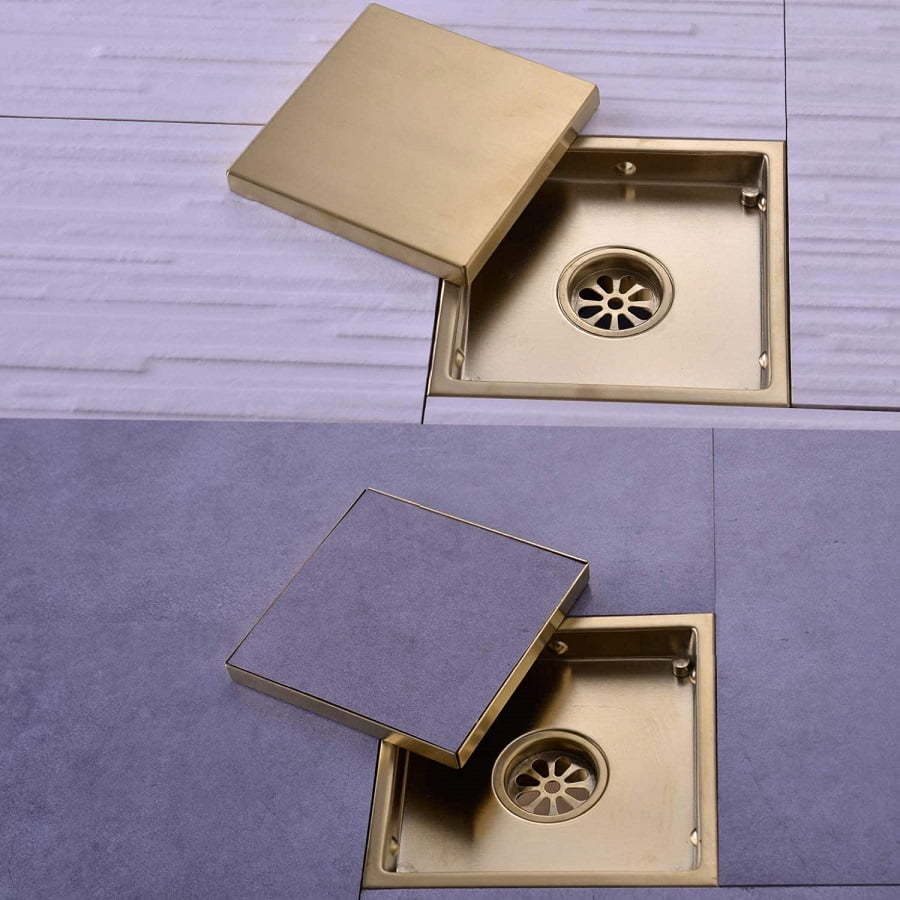 Use the concealed drain foundation — it's the concealed drain cover. The pan is a low-cost acrylic base where the cap covers the drain. This hidden drain system also exists for ready-to-use tile bases.
Molded Stone Shower Pan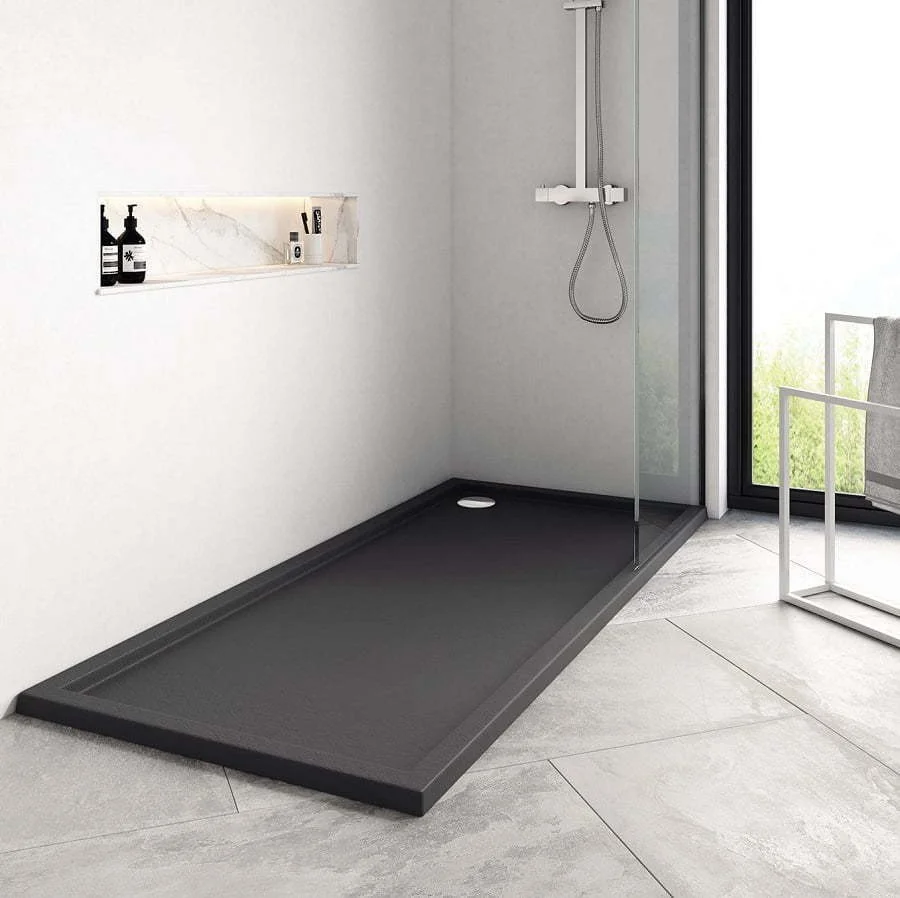 The stone molded shower pans have a concealed drain and a low profile, multi-barrier design for versatile installation, nice appearance, and easy access. The shower bases are made of cast acrylic crosslink with reliable reinforced support to prevent floor pan flexing.
Solid Surface Pan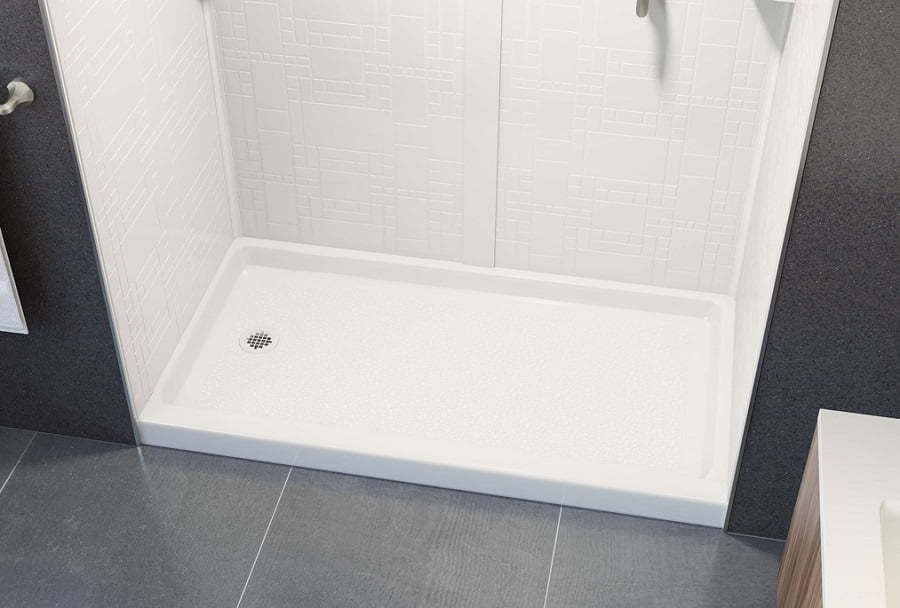 Most people get what firm surface is when you say the brand name Corian. Corian is a commercial term for a solid surface substance. It is essentially a human-made stone with an epoxy component. The product is solid throughout, which means that the colors move across the shower's entire base of the shower. Manufactured marble shower pans look very much like a solid surface unless they have a protective gel coat surface covering the shower floor. They are both long-lasting and durable. You can usually find manufactured granite shower panels much cheaper than solid surface panels.
Linear Drain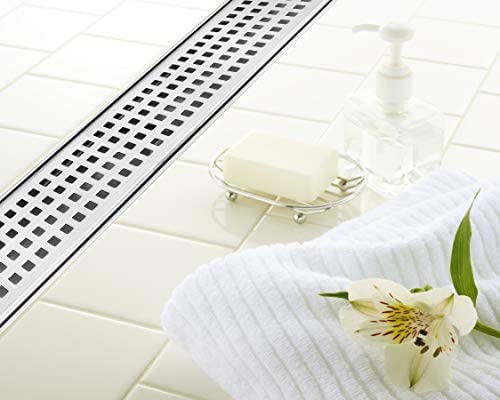 The linear drain may be installed practically anywhere in your shower: at the threshold (whether there is a curb or not), along the wall, under a shower bench — the possibilities are practically endless.
Think out of the box. Linear drains are incredibly versatile and can create custom drainage solutions in showers and other wet environments. If it needs drainage, a linear drain may be your best option.
Epoxy Flooring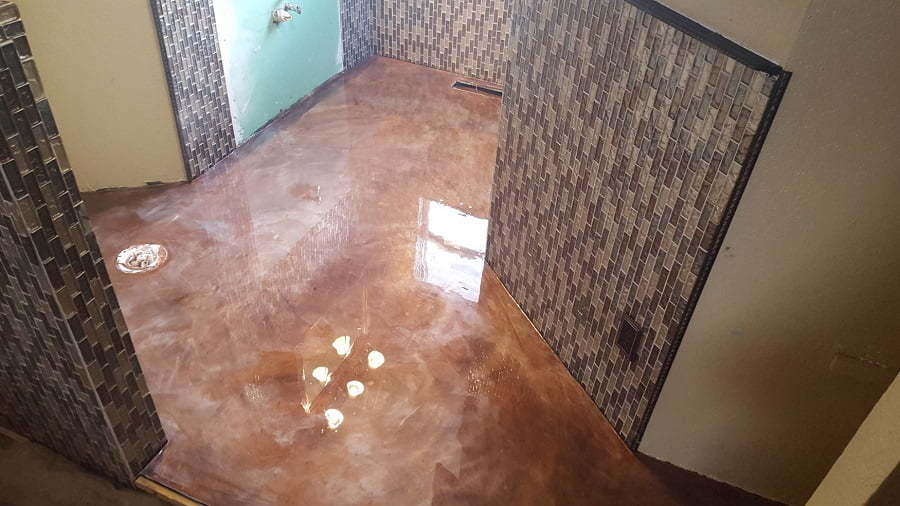 The floor area and the pan are coated with flooring epoxy and transmitted with white and black quartz grain. That means throwing the ground sand mix on the wet epoxy and vacuuming the excess after treatment. This is accompanied by another layer of epoxy, a different transmission, and an epoxy topcoat.
FAQ
Do all showers need a shower pan?
All indoor showers need a shower pan or an alternative to one by definition. Basically, every indoor shower installation needs to waterproof the floor and direct water to the drain. That's what the pan and its alternatives does.
What is the difference between a shower pan and a shower base?
The shower base is the foundation for the shower pan (the floor). So they are two different and essential parts of the shower.
How do I build a shower without a shower pan?
Use any of the alternatives we've described in this article. You can use any option that waterproofs the floor and directs water to the drain.
Do I need mortar under shower pan?
Mortar is necessary for some shower pans but it's not needed for most shower pan alternatives. It is important to check with your manufacturer for the recommended setup.

Which is better shower pan or tile?
If you're reading this article, you know the answer is tile but it's just one of the alternatives. Tile has its advantages and disadvantages as much as the shower pan.
Liked this article? Here's what you can read next: