Last updated on November 14, 2023
Need an alternative option for bathroom tile? You're not the only one loathing the filthy grout. Here are 15 fresh bathroom tile alternatives to give you a real choice. Read on!
Moving away from bathroom tile was a big relief for us. We don't miss the filthy grout at all. So much so, that it took us a vacation trip to realize how bad the tile is. Our vacation rental had a bathroom tile flooring and the filth would just accumulate in the grout. Cleaning a dirty bathroom floor is not how you would imagine spending your vacation!
And it just proves how tiling is a bad option for both the bathroom floor and walls. You have dirt accumulating on the floor, tile grout, and mold on the walls. The maintenance is a nightmare! How ceramic tile has survived over the decades is beyond me (I suppose the classic look pays its dues.)
Today, we're leaving the tile behind and looking over fresh new ways to set up a bathroom. As you will see in a moment, you don't even have to give up the look to move away from the tile (panels, fiberglass, and wallpaper can provide the same look.)
And while not all options on the list are cheaper than the tile, there are some great affordable options too. One this is for sure, all of these options are much easier to clean. This is a great list, so check out all of the alternatives.
Lastly, we have included some shopping links where applicable. So we might get a commission at no expense to you. We're keeping it transparent!
What will you choose?
PVC Panels
The PVC panels are best known for the tile-free look in your bathroom (especially the shower). The panels are easy to install and easy to clean in the long run. Although typical PVC panels are made of laminate, the surface is waterproof. Make sure you use the product covered with water-resistant material to avoid moisture build-up.
Acrylic Panels
Acrylic shower panels are made of acrylic sheets reinforced by the addition of glass fiber. Since they are smooth, there is a decreased risk of water damage due to seam leakage from the tub. Moreover, there is no risk of mold developing on or behind these panels.
Fiberglass
In the case of fiberglass damage, repair or replacement is much cheaper than other alternatives. This is one of the most affordable choices on the market for showers. Therefore, fiberglass makes it perfect for a homeowner who needs to renovate the bathroom before listing the place for sale or for someone who likes to renovate and restructure the bathroom frequently.
Solid Surface
These bathrooms make it very easy to remodel since the panels can be glued easily over the existing tub. This helps homeowners get a new shower without completing a demolition, saving time, money, and dissatisfaction with their current bathroom. It's simple to find a choice available in various patterns and colors that will enhance the bathroom's appearance and fit the room's interior design.
Glass Tiles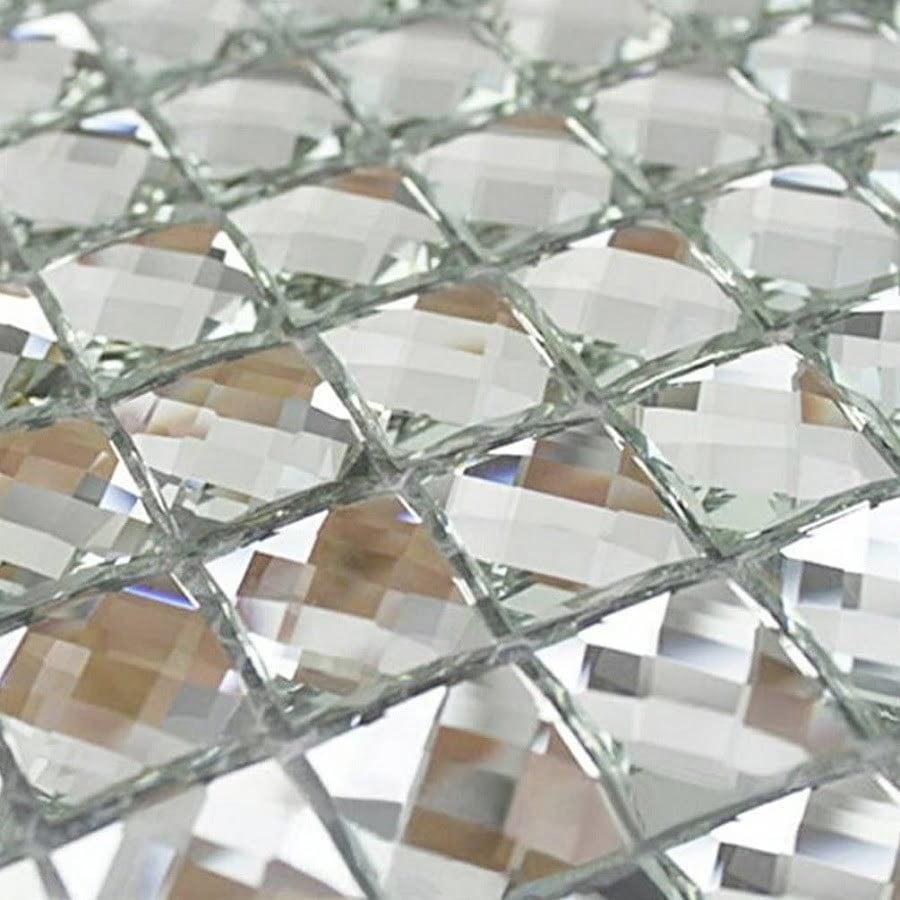 Glass tiles in a variety of sizes are available for bathroom floors and walls. The grout between them provides a little extra traction if smaller mosaic tiles are mounted on the shower floor (using the pan liner). It's perfect because it doesn't cause people to slip. And even though these are technically also tiles, the glass material makes it unique and different than your traditional tiles — you should think about this option as a mosaic.
Stone Resin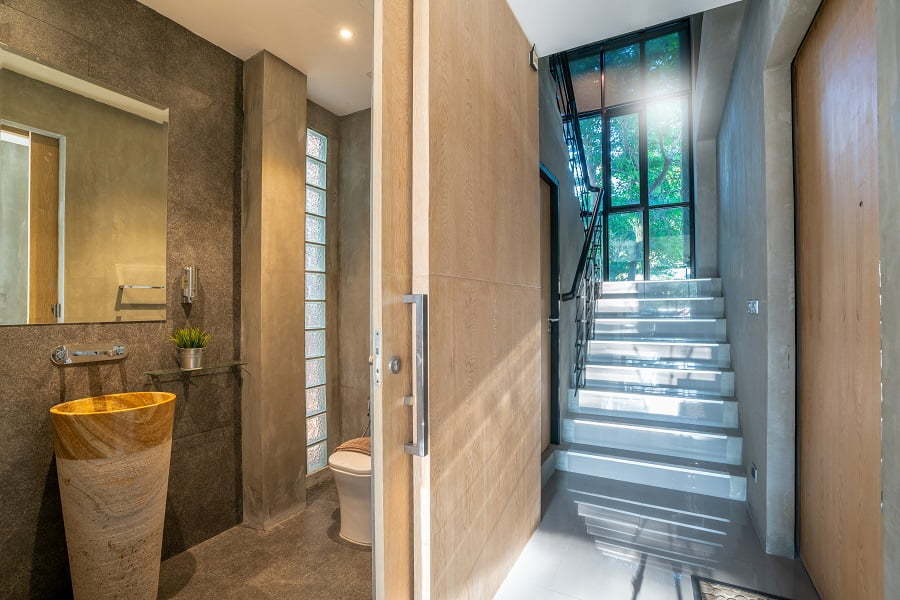 A stone resin bathroom is extremely powerful and durable. Without cracking, chipping, or damaging, it can withstand a lot of abuse. As they usually last a lifetime, this is the only time you have to retake a shower if you don't want to enhance its appearance and make it worth the cost.
Marble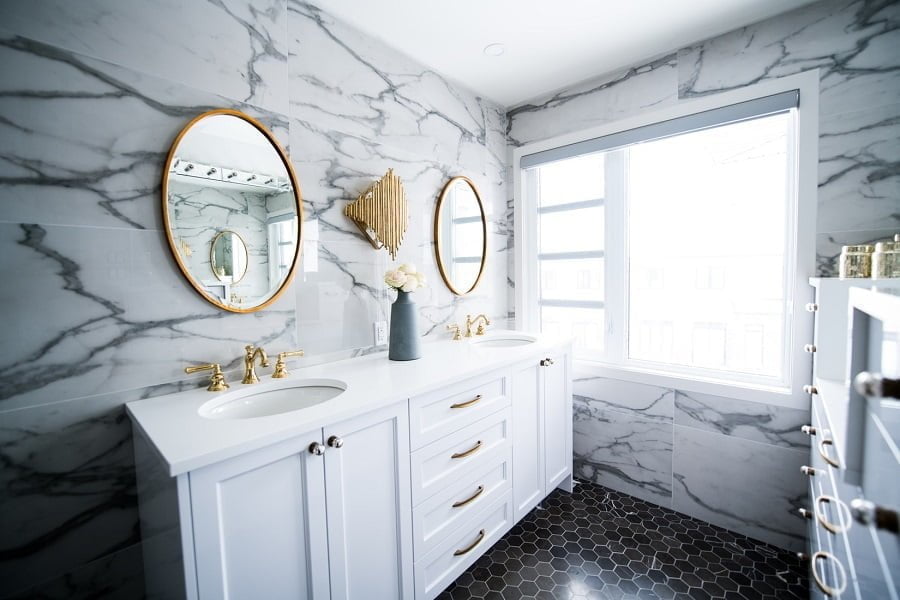 Marble is a little more expensive than other materials and is a wonderfully malleable material that can be melted to your exact requirements. Crafted to make every design genuinely unique, marble gives your once worn bathroom a whole new look.
Marble is a substance that can last a lifetime by scuffing, chipping, fading, and scratching when adequately cared for. It is also 100% immune to mold. Despite the expense, marble is an exhibition material that can immediately add value to your home. You will recover from your initial investment and then some.
Concrete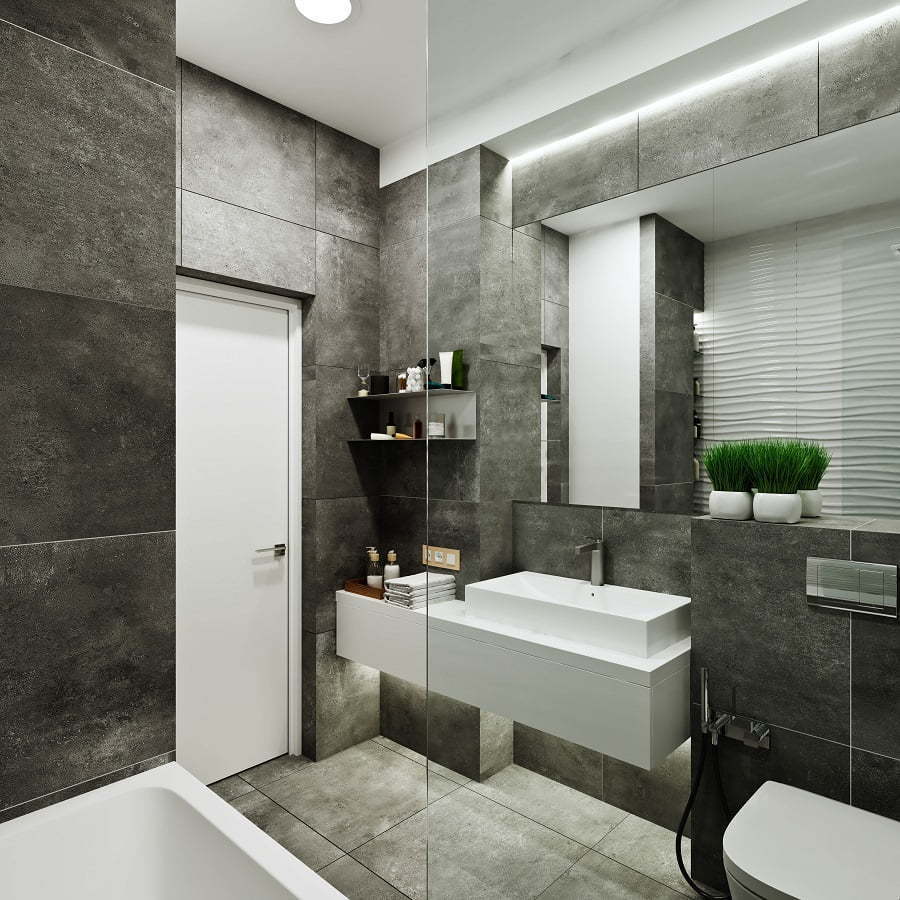 If you already have your bathroom floors made of concrete, you can always restore them to a more traditional stone appearance. Apply an acid stain to spruce the surface and leave it, every once in a while polishing it. You will need a textured finish, of course, so you won't fall easily when wet.
Rubber Leather
Combine the leather look with quick rubber washing in this alternative to tiles in the bathroom. You can buy these in rolls to match the floor of your bathroom. Roll out, cut, and mount it to suit your room. You will be able to use your new floor in no time. Waxing it now and then gives it a radiant look.
Stainless Steel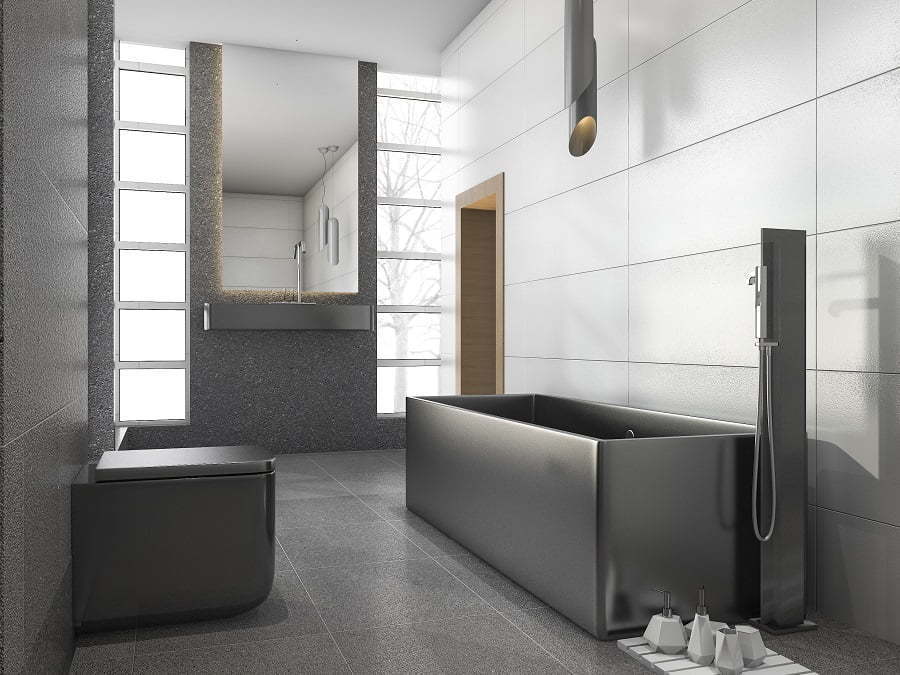 Ideally, stainless steel sheets of 28-gauge can be used for bathroom walls and floors that need to be placed on the concrete floor. Infinite steel is a multifaceted material that can be cut and molded to match any shower size. It is also hard to wear and provides a genuinely rugged, durable option.
Natural Wood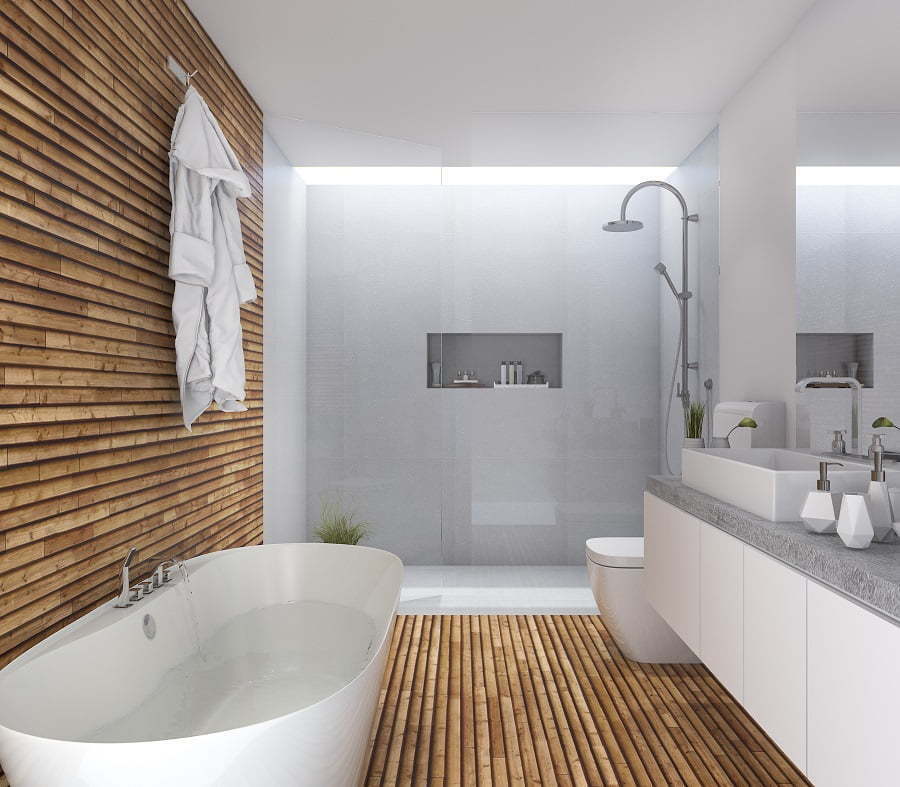 Natural wood is esthetic and looks fantastic in the bathroom. Unfortunately, it could not last long after a while because of the high moisture in the room.
Cork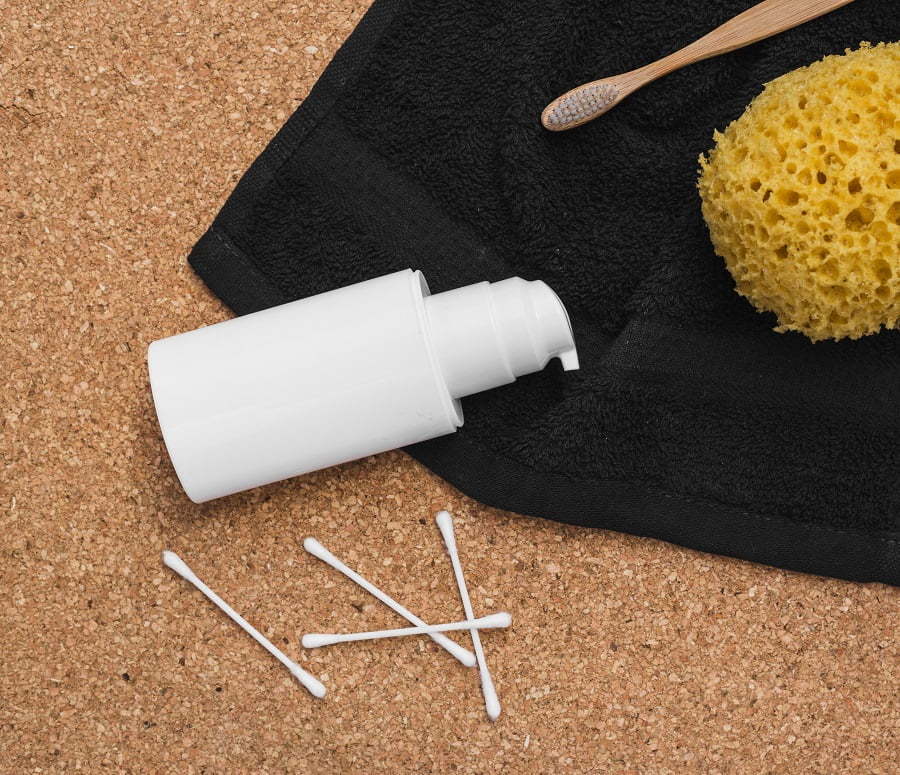 It is soft and helps to stay wet, making it a perfect choice for a bathroom floor. Mold and bacteria are immune, which can increase in the damp areas of the bathroom. While cork is not as waterproof as tiles, it is a great choice as long as spills are quickly cleaned. Its distinctive appearance will add character to any bathroom.
Bamboo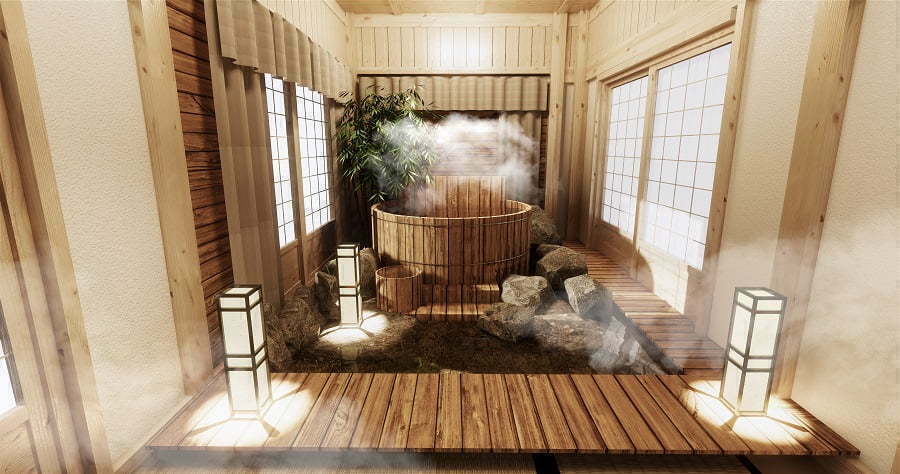 It's another exciting bathroom option. While it can be more easily affected by water than LVT or tile, it is waterproof and will remain in good condition as long as it is appropriately taken care of. Like hardwood, bamboo can often be sanded and polished to look fresh. It is environmentally friendly and can be stained in a range of colors. This iconic and timeless style will look fantastic in the coming years.
Paint
Paint is a simple and economical way to shower up. It enables limitless imagination. In the past, the paint had not given a robust alternative, such as tiles. There is now special paint that is moistureproof, steam proof and wipable, making your bathroom artistic.
Waterproof Wallpaper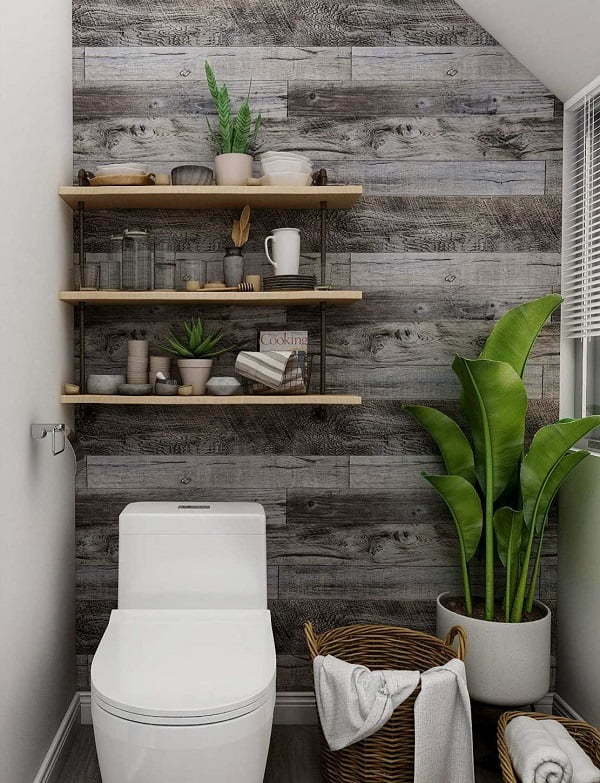 Yes, you can put wallpaper on your bathroom walls as long as it's waterproof. Indeed, you have a few options for waterproof wallpaper, and the design is appealing. While other bathroom tile alternative options somewhat limit you, this one gives you complete freedom for your imagination to soar. This is how you can get the rustic accent wall look without using actual wood in the bathroom.
FAQ
Can you have a bathroom without tiles?
Yes, you can. We have listed 15 alternatives that are just as good or even better than tile. The only thing you need to ensure when choosing an alternative option is that it's waterproof and doesn't accumulate mold.
Are bathroom wall panels better than tiles?
Wall panels have many benefits against the tiles. They are easier to clean and replace. Wall panels can cover tile as well. On the other hand tiles can typically last longer.
Are shower wall panels cheaper than tile?
Yes, wall panels are typically cheaper than tile. That's what makes it a very attractive option during bathroom renovations.
Recap
Liked this article? Here's what you can read next: