Last updated on April 6, 2023
Looking for cheap bed alternatives? Here's our complete and creative list of ideas that will save you space and money. All of these cost only around $100 or less. Read on!
There may be several reasons why you'd want a cheap alternative to a bed. You might be on a very tight budget, or you may not have enough space to accommodate a traditional bed.
You may also want a few functional options to provide your guests with sleeping space. Having an extra bed alternative stored in the closet is a good thing to have at home.
How do you pick the right alternative, though? We'll save you time (and money) by trying all possible options. We have compiled a list of all the sleeping solutions, and they are all cheaper than a traditional bed (typically around $100 or less).
What do you need to keep in mind (the important things)?
Most often, it's the height of the person sleeping. Many options aren't suitable for people over 6 feet simply because they are too small to be used comfortably.
Another important thing is having pets at home. They are not friendly to air mattresses, for example.
Your choices are also limited by your intention to use it as a more permanent sleeping solution. Certain options aren't very durable or comfortable for prolonged use and are better left for an occasional guest.
Below is our list.
Air Mattress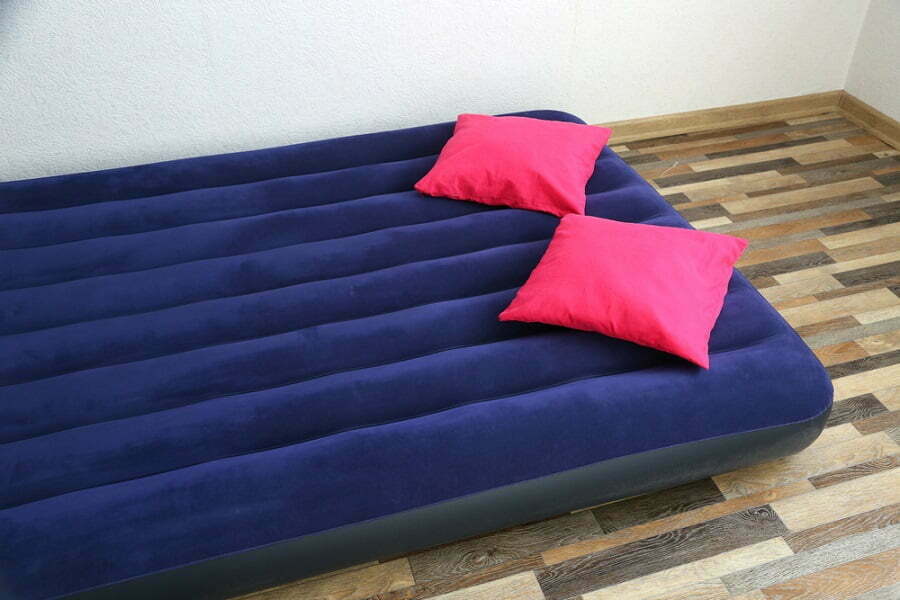 In general, air mattresses are much cheaper than conventional beds. When not in use, your air mattress can be quickly deflated and placed in the cabinet, opening up plenty of floor space if you need room for other things. For these reasons, they make great mattresses for guest rooms.
But you may want to think twice before buying your air mattress if you have cats or other indoor pets because they can destroy and deflate your mattress (look for other mattress alternatives, and specifically air mattress alternatives.)
Sleeper Chair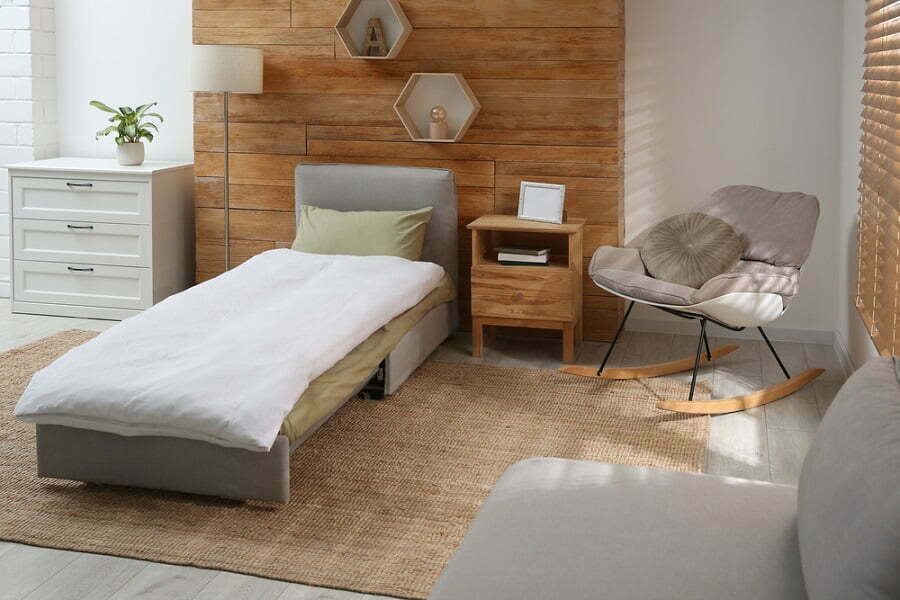 Sleeper chairs are rarer and a little more challenging to find, but with an excellent ability to save space and a multifunctional appeal.
A small corner of a living room or a home office is suitable for an enticing sleeper chair, offering comfortable functionality without too much visual focus.
Rollaway Bed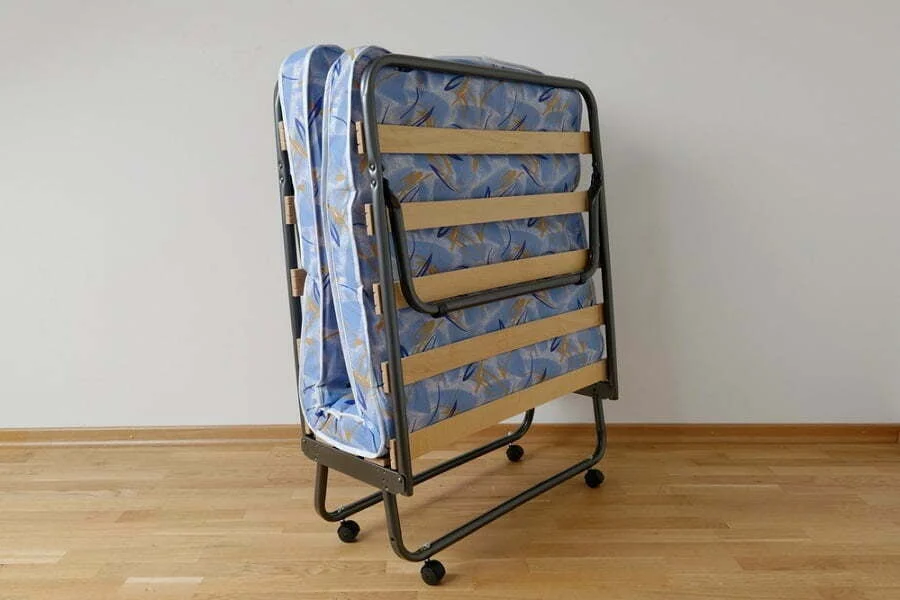 A small foldable bed for a child or adult is rollaway. These are usually used in hotels. It is just a mattress in a fold-up frame on wheels. The guest can easily move it from place to place (it's a good guest bed alternative).
This is also often called a cot because it means a little bed – it has no sides, so if a child sleeps in it, he or she can fall out (something to be aware of).
Daybed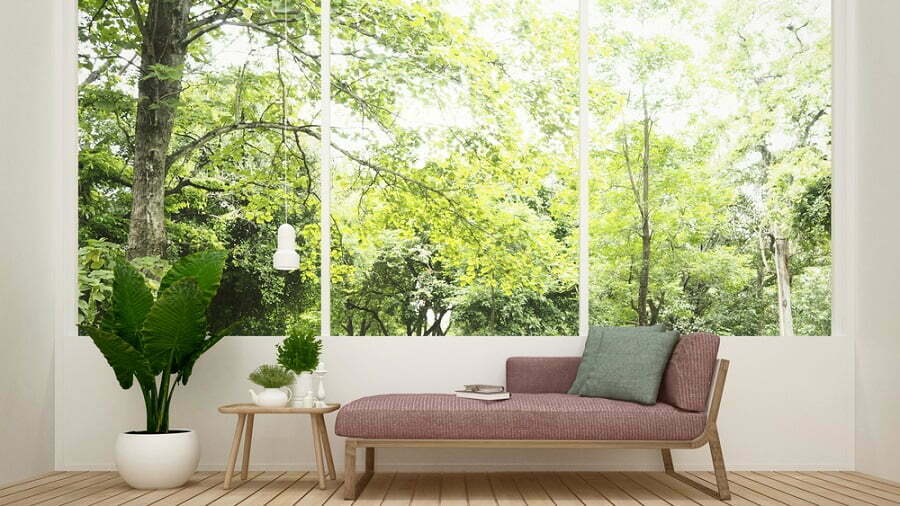 Daybeds are a perfect option to use in a study or as an extra bedroom in any guest room. When visitors are not sleeping, the day beds have the same purpose as a sofa (as a cheap sofa alternative) or a love seat, allowing the person, the family, and friends to sit on the bed.
If you don't like the design of a daybed, you can consider the many alternatives it has.
Futon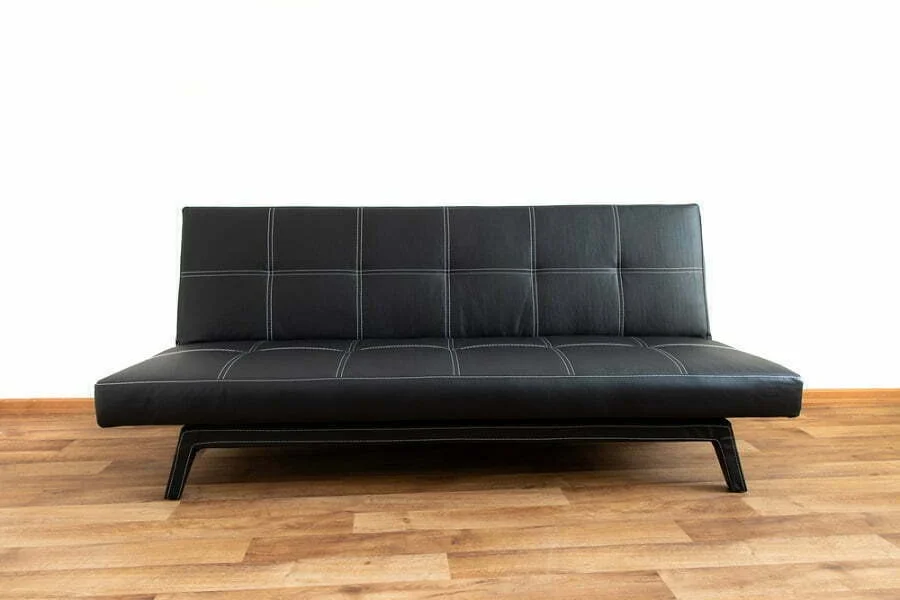 A futon is the standard Japanese bedding type. A full futon is comprised of a mattress and a mat. Both elements of the futon are folding so that they can be washed, folded, and placed in a large closet during the day. That allows the space to be used for anything.
Modern futons (the Western version) also have frames so they are comparable to day beds. They cannot be folded to store away, though. A budget-friendly futon can cost under $150.
Hammock Bed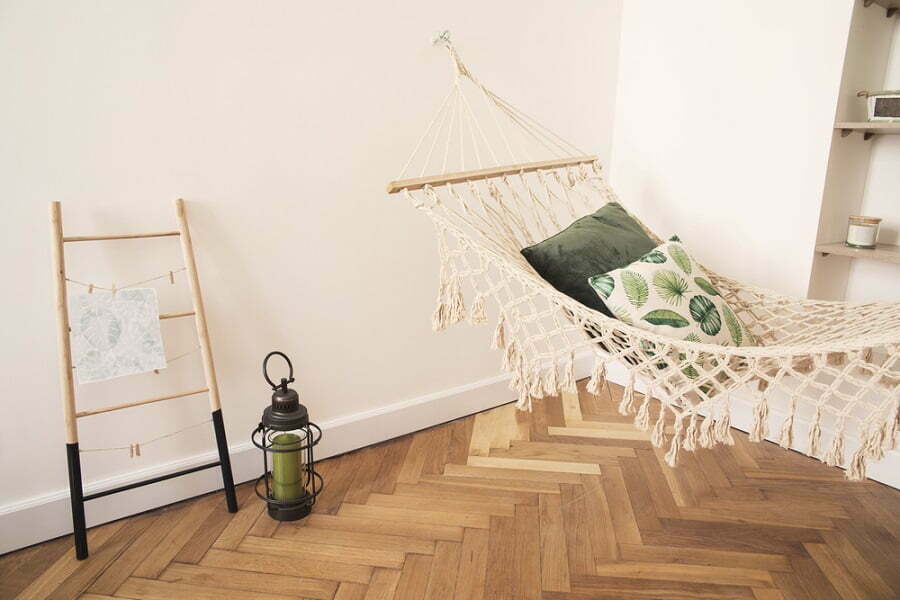 Sleeping in a hammock enables more rest, helps the mind and body rest from a long day, protects the back, reduces the possibility of bed bugs, and even has been shown to cure insomnia. Hammocks are much cheaper than mattresses.
Trundle Bed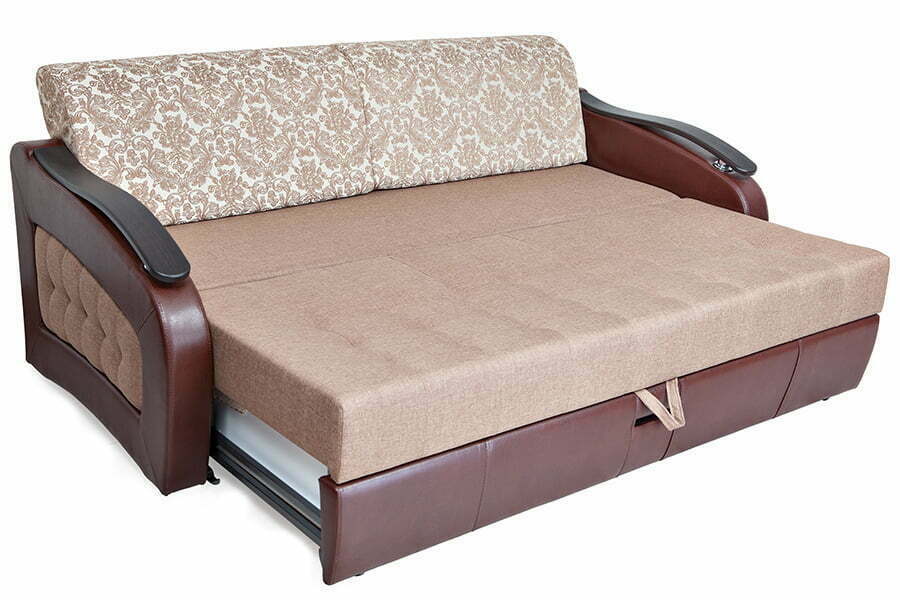 A trundle bed accommodates an extra bed without taking up more space. In a bed with trundles, one bed is kept below another for space-saving storage – and can be removed when extra sleep is needed. It works like a drawer.
Thin Mattress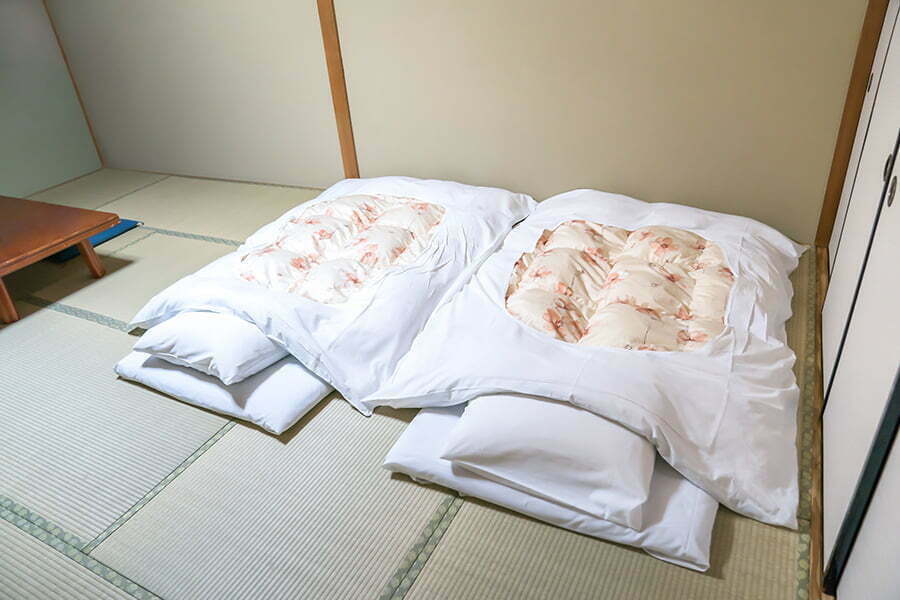 This can be a Thai massage mat or a Japanese futon mattress.
The Japanese futon is essentially a thin mat laid over the ground, usually covered by a thin mattress as soft and flexible as the tatami, which allows them to be conveniently rolled up and wrapped for the day.
The Thai massage mat, as the name suggests, is just a very thin mattress usually used to perform massages.
Sleeping Recliner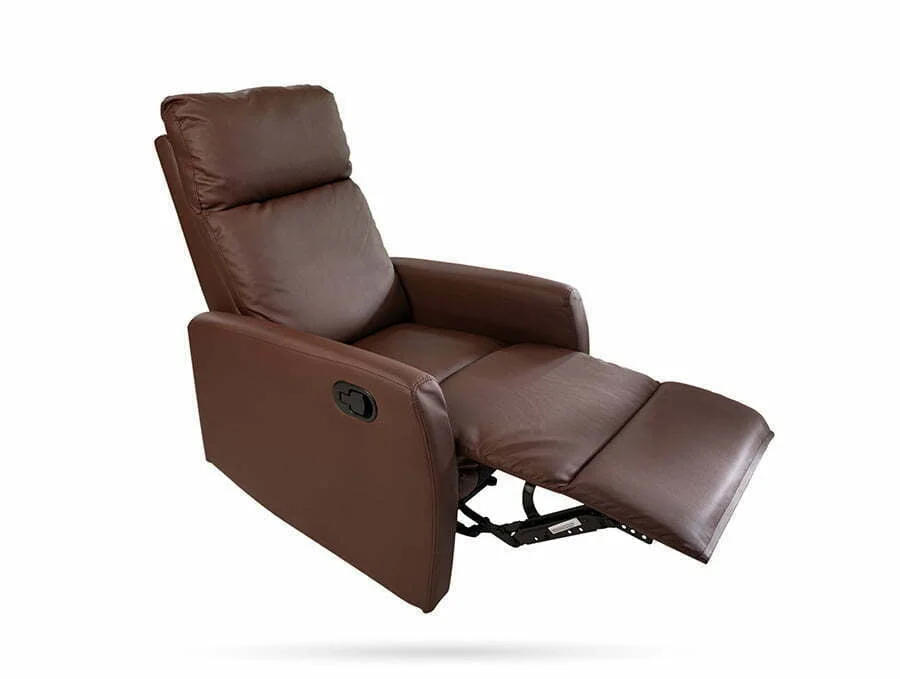 These days some recliners can turn all the way back and are great for sleeping. You will potentially reduce the risk of some health issues by sleeping in a higher position.
Although many recliners are only setting back a few positions, sleeper recliners are intended to offer a bit more kickback action so that you can get some comfortable sleep.
With that said, you may want to explore the available recliner alternatives as well.
Hanging Bed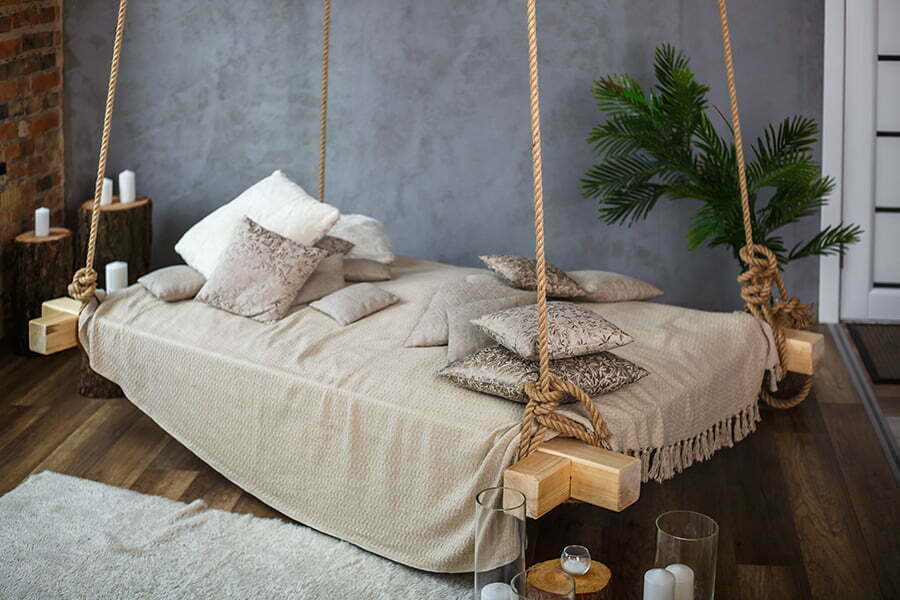 The hanging bed is exactly the same as the above-loft bed, except instead of sitting on the stilts, it is suspended from the ceiling. It can provide some swinging action too.
The main advantage of such a bed is that there are no bars or sides taking space, so you can use the whole room underneath it.
Floor Cushions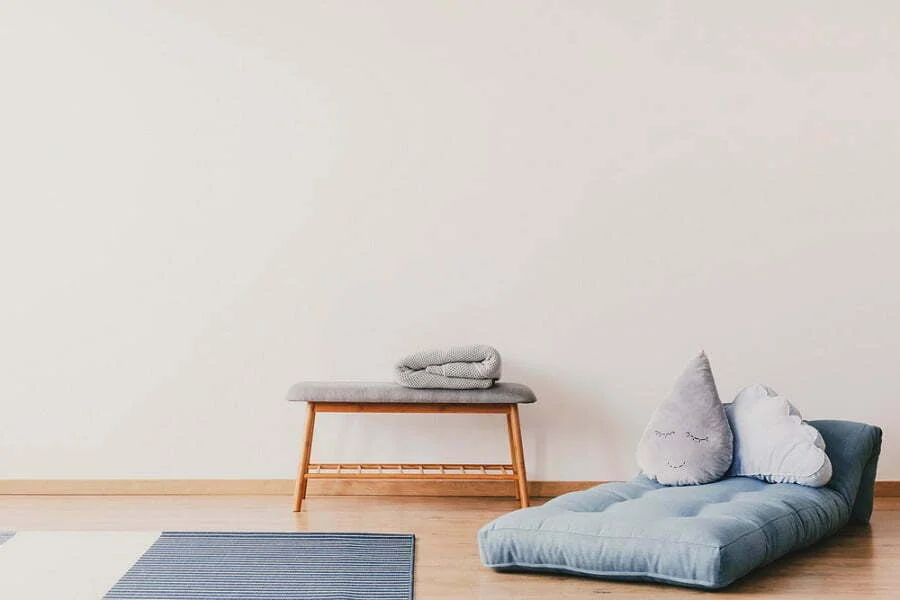 Cushions inspired by Moroccan design are available in various styles and sizes. You can add covers to spice things up as an accent.
Folding Mattress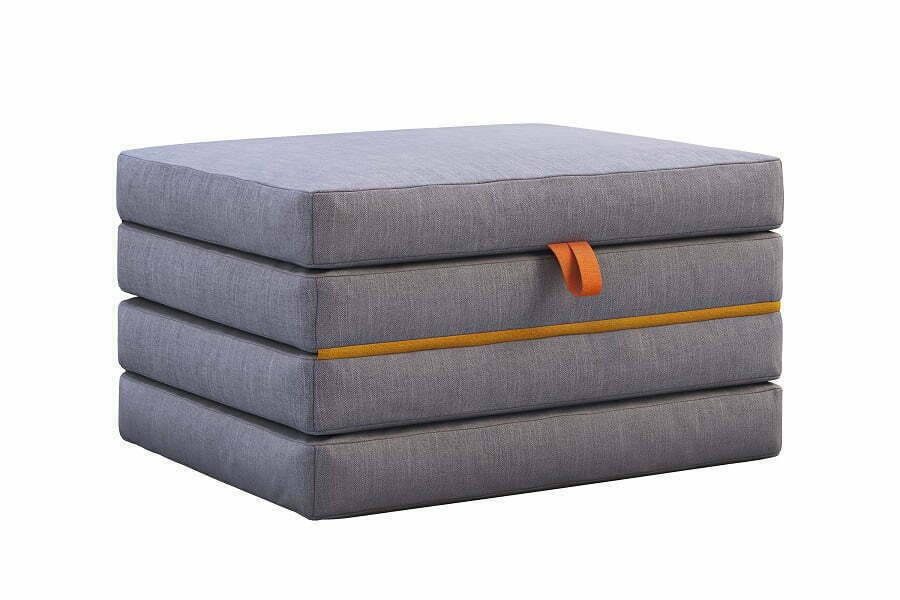 A folding mattress is exactly as its name indicates – a type of mattress that can easily be folded into (normally three) sections to facilitate storage.
Folding mattresses are very similar to mattress sofas but are not intended for use on sofa beds and are available in a broader range of sizes. In a nutshell, they are the simpler version of the Japanese futon.
Liked this article? Here's what you can read next: