Last updated on April 6, 2023
Air mattresses are an excellent solution for limited floor space while offering a comfortable rest. But what other air mattress alternatives are good for you? Read on!
Air mattresses are often used for homes with tiny spaces or camping. It offers relative comfort, similar to your bed at home, and is relatively easy to set up.
Furthermore, ait mattresses elevate you from the ground giving you ample protection from bugs or the wet ground.
However, they aren't always as comfortable and ideal as advertised. Air mattresses aren't the most portable option too. You may need space for the mattress and the air pump as well. It is also time-consuming to inflate and deflate your mattress.
It means you can't go as you please in case of emergencies. It would take some time to deflate and pack it away. Most importantly, air mattresses are prone to punctures! You may wake up in the middle of the night with your mattress halfway deflated.
So, what are the other alternatives available for you? They are similar to mattress alternatives in general, except they need to be mostly portable.
Mattress Foam Pad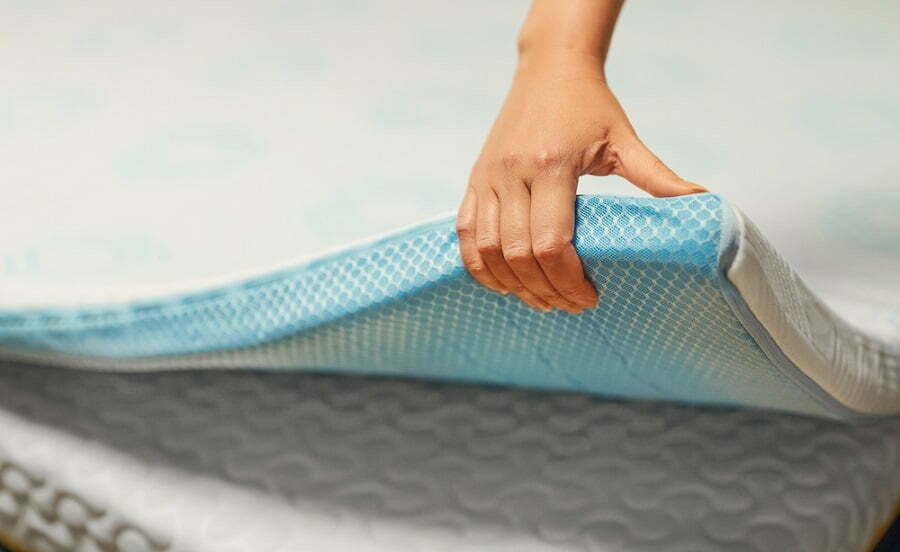 Mattress foam pads come in various sizes to suit different bed sizes. They also come in various thicknesses and densities, so it's a popular choice. If you're looking for the best air mattress alternatives, consider buying a high-density foam sleeping pad of your preferred size.
Many people typically buy mattress foam pads to add to their old mattresses as a temporary measure. This is meant to enhance comfort and improve the quality of their sleep as they plan to buy a new high-quality mattress.
Camping Cot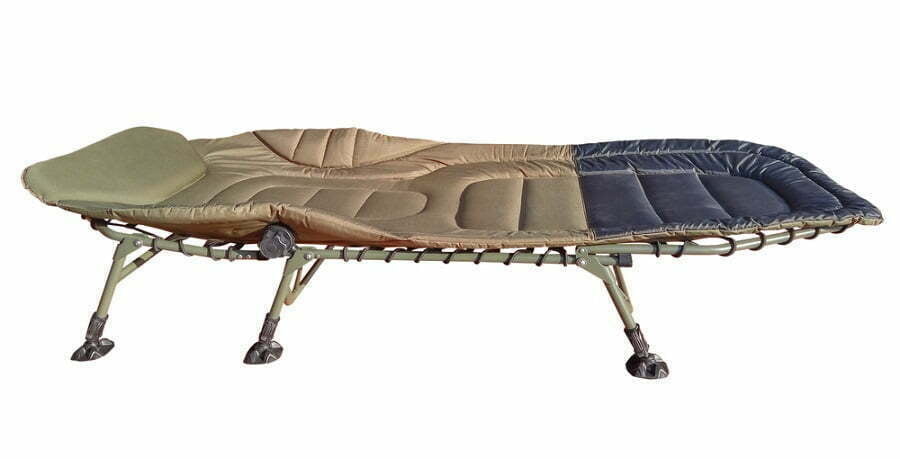 While many campers usually sleep in a sleeping bag on a camping mat, others prefer to sleep on a camping cot. Consider using a camping cot if you're thinking about air mattress alternatives. It works well both indoors and outdoors.
Camping cots are foldable beds (works as a guest bed). They are made of tough fabric attached to a frame around them. The frame rests on a sturdy stand, which means you'll be suspended off the ground when you lie on the cot. 
Different makes and models of camping cots exist, so be sure to choose one that suits you best. Prices also vary, but you can easily find a camping cot that fits perfectly into your budget.
Sleeping Bag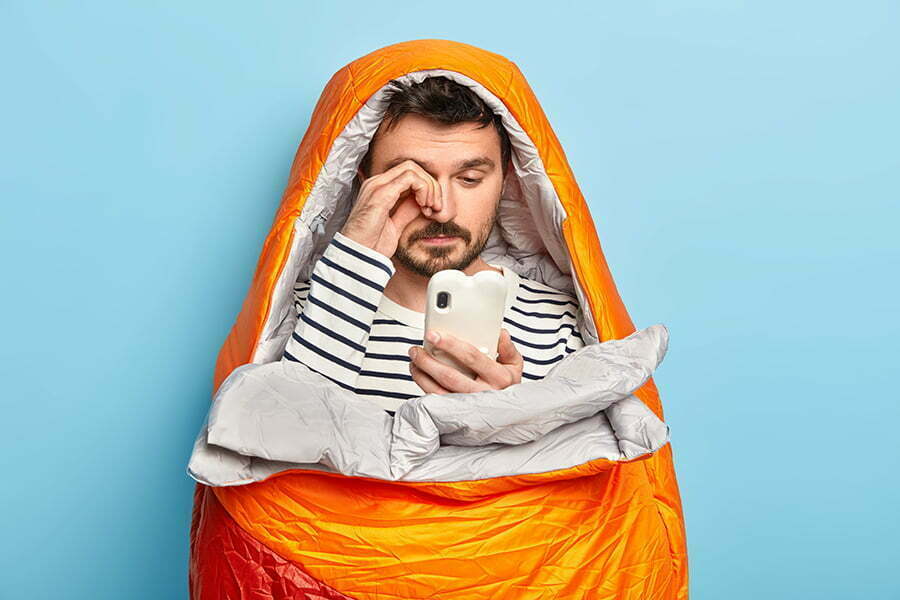 Sleeping bags are great for camping. These are envelopes made of different materials designed to provide cushioning, heat insulation, and maximum comfort to the user.
When you have a lot of guests in the house, you can use the sleeping bags in your household as air mattress alternatives. The carpeted floor in your bedroom or living room will provide the extra padding needed for improved comfort.
Sleeping bags come in a variety of shapes and sizes. You will have to shop around to find the best bags for your needs.
Padded Sleeping Bag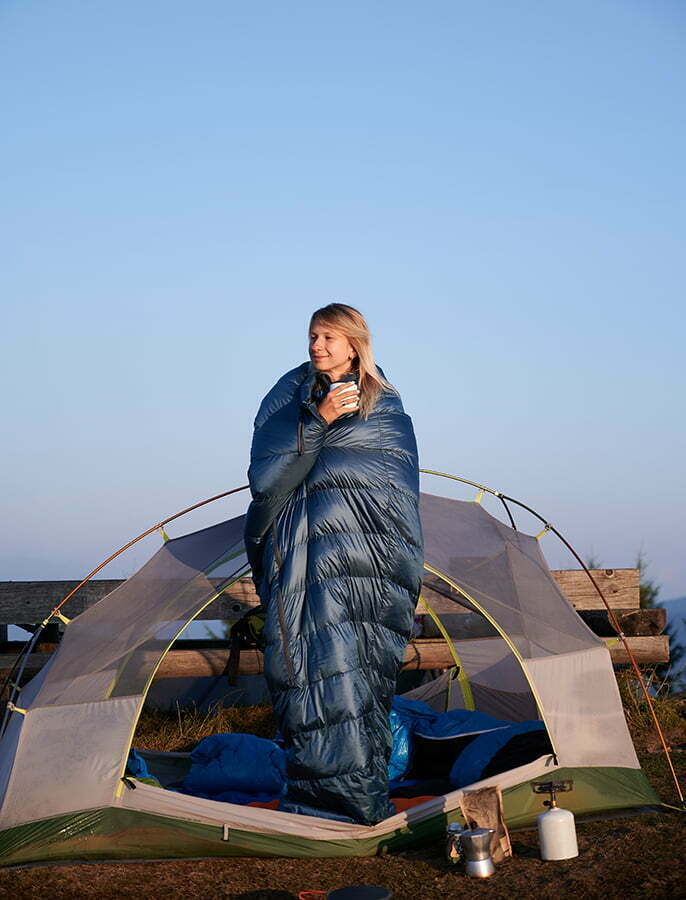 Campers often need a camping pad (foam padding) to go with their sleeping bag to ensure they enjoy optimal comfort. However, modern sleeping bags come with inbuilt padding so that they can be used without a camping pad or mat. It means that padded sleeping bags are better air mattress alternatives than regular sleeping bags.
Please note you can still use a camping pad with the padded sleeping bag to enhance comfort further while sleeping. However, it is not a necessity.
Self-Inflating Sleeping Pad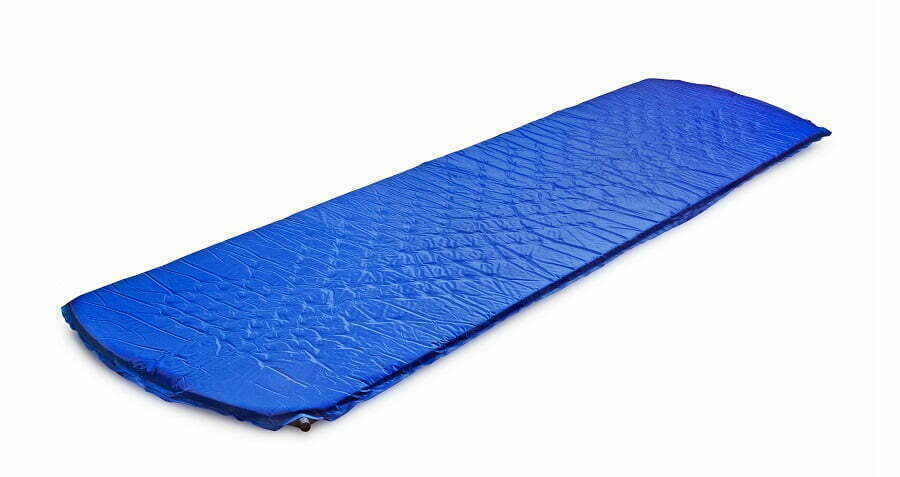 Sleeping pads are a campers' and hiker's favorite because they are lightweight and easy to carry. However, an inflatable sleeping pad is even better because it has open-cell foam insulation and an air cushion. Self-inflating sleeping pads are easy to carry around as they can be easily rolled up to fit your backpack.
To use the sleeping pad, open the valves and allow the foam to expand. This sucks in the air automatically to fill up the sleeping pad. Once the sleeping pad is fully inflated, close the valve, and you're good to go.
Rollaway Bed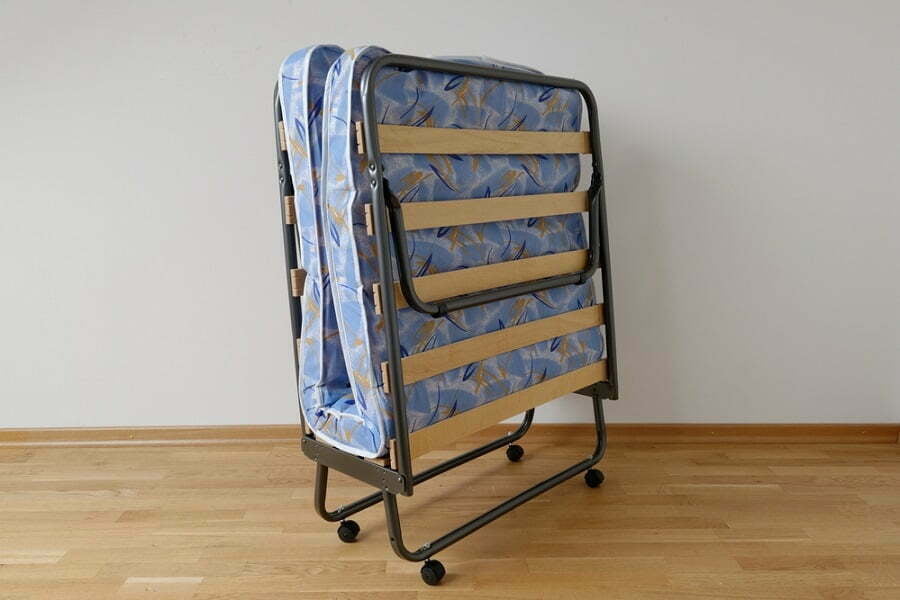 This is a foldable bed alternative with wheels. If you want extra bed capacity without wasting a lot of space in your bedroom, this would be an excellent option. A rollaway bed can be an excellent addition to any home.
Also known as a folding bed, a rollaway bed has two halves hinged at the center. The wheels are attached to two supports at the center of the bed. Once folded up, the entire weight of the bed will rest on the wheels so that the bed can be rolled away.
The main advantages of rollaway beds are that they're easy to use and store. They are also highly durable, so they can be used for a long time.
Folding Futon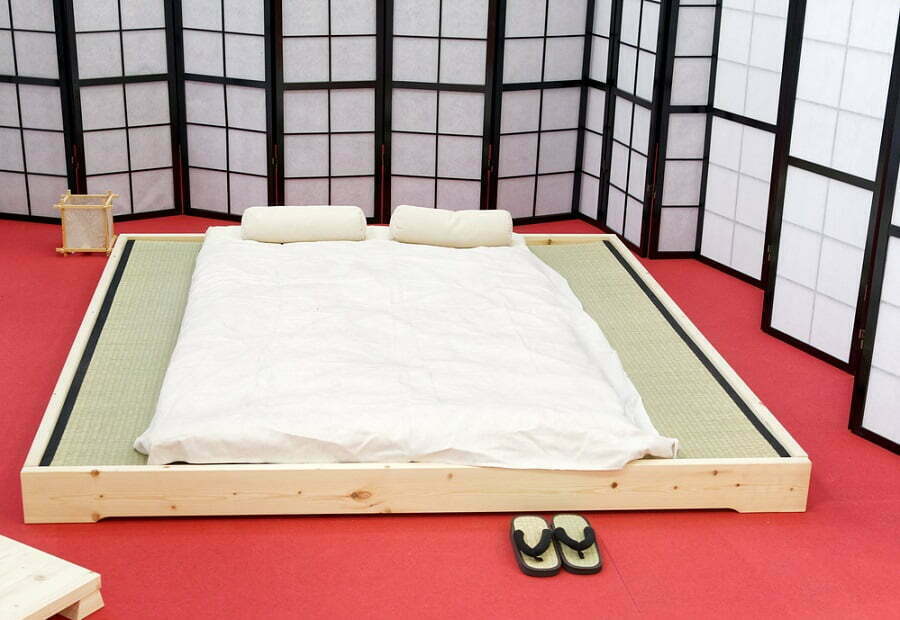 The American futon has similarities with a sofa bed and differs from the Japanese futon. A folding futon can be used as a sofa and a bed. It is easy to convert the folding futon to a bed and back to a sofa.
Folding futons are comfortable to sleep on, but many people complain that they are not comfortable when used as furniture. They may also harm your home's decor, as many claim they look cheap.
Nonetheless, if you can get a high-end futon with gel-infused memory foam, it will be a comfortable alternative to sleep in.
Folding Mattresses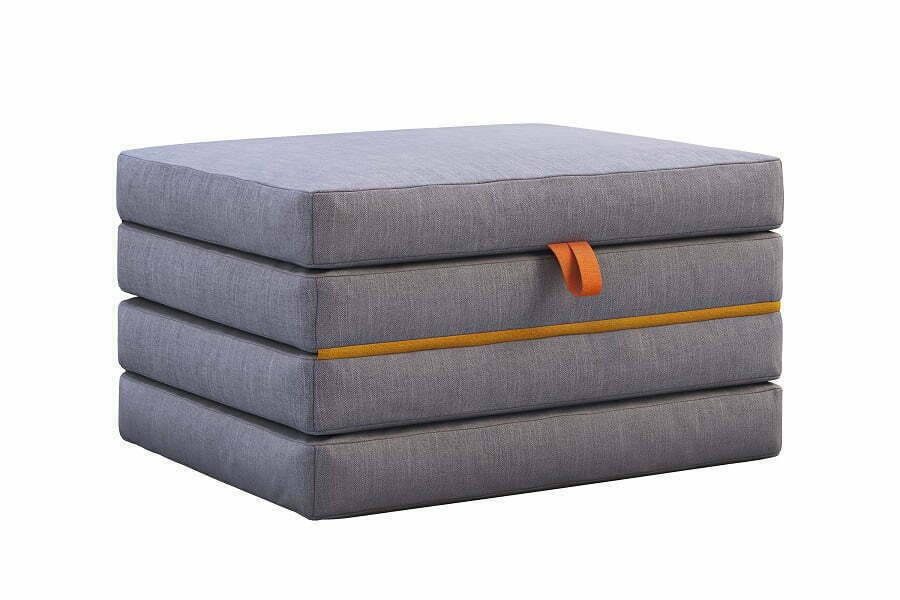 A folding mattress is a particular type of mattress made up of three attached square segments. The mattress looks like any other mattress when laid flat on a bed or floor. However, the segments can be folded or adjusted according to your needs.
These mattresses can easily be stored once folded. Folding mattresses are also highly durable, with many models lasting over seven years.
Mattress Toppers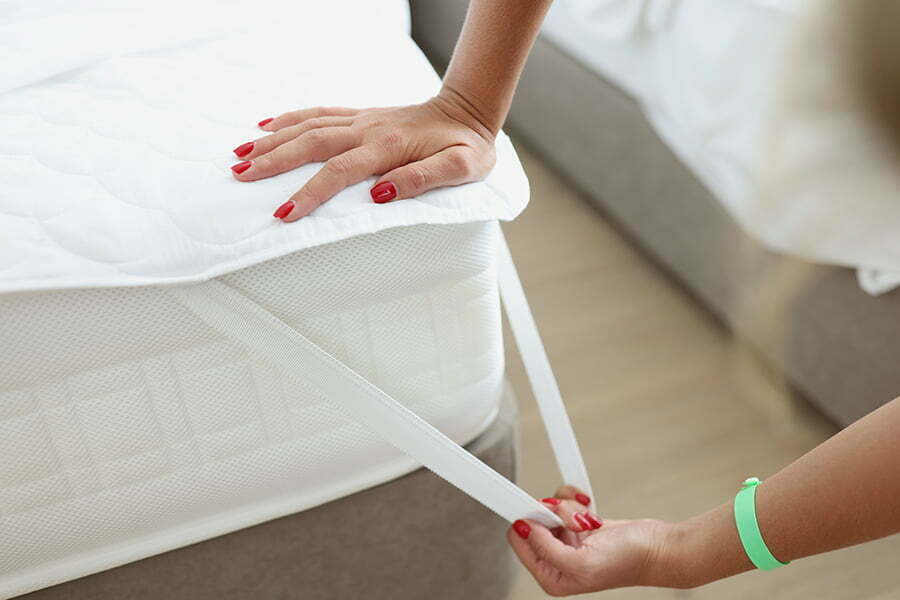 If you have a high-end mattress that you've used for years, you may want to replace it, but you don't have the funds. As you save up to replace your mattress, you can use a mattress topper on your existing mattress.
It's important to note that a mattress topper is meant to add support and cushioning to an existing mattress. Therefore, a mattress topper can also be used on a brand new mattress that is not as comfortable as you may like.
Piling a few mattress toppers can function as a bed on its own.
Hammock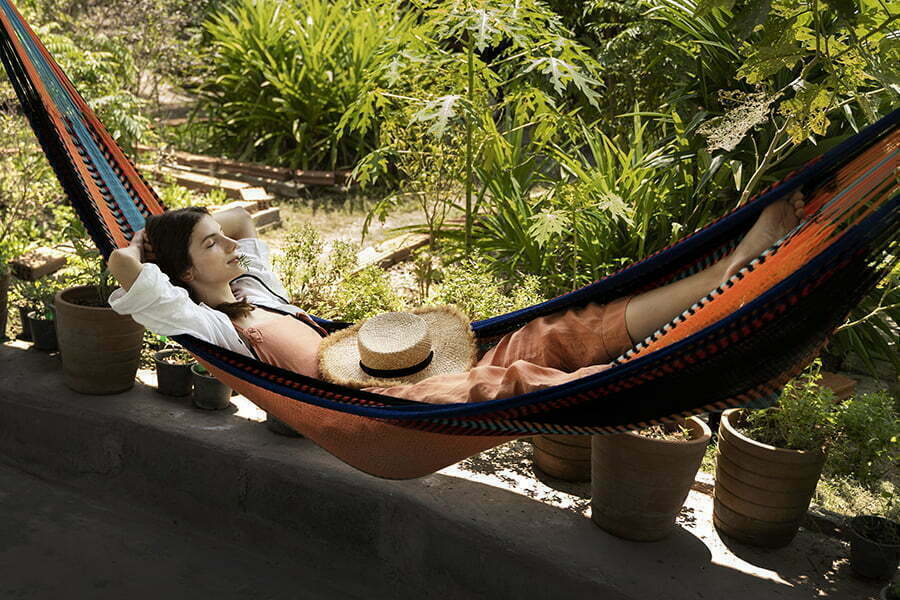 A simple hammock can be made by tying a long piece of fabric across two vertical supports. Fishermen tied fishing nets on palm trees and used them as a bed. While modern hammocks have improved considerably in design, the concept is still the same.
When looking for a suitable hammock for your home, you must consider all the available designs before committing yourself. This is because you may want a hammock that adds to your home's decor.
Bean Bag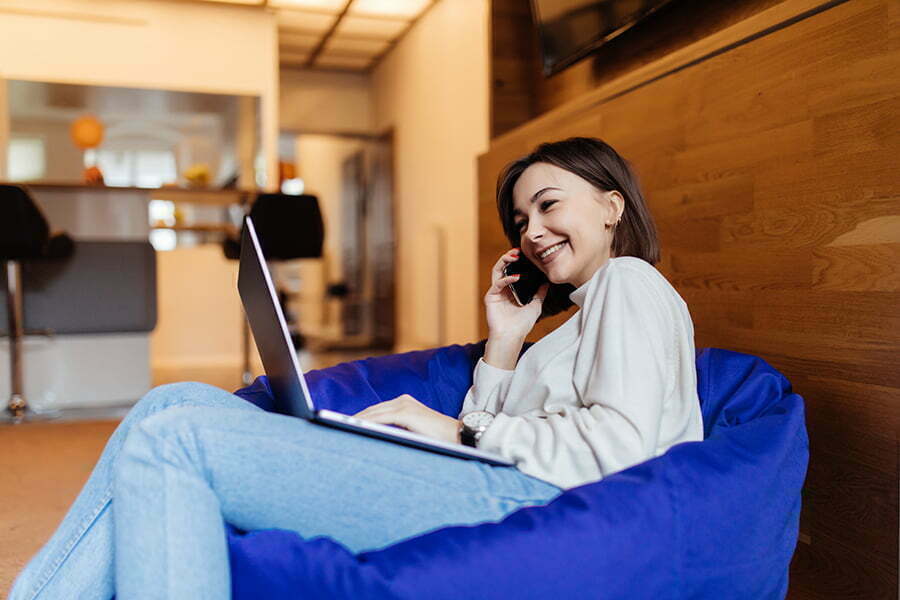 Bean bags are always comfortable. If you can find a giant bean bag, you can use it as an alternative for air mattresses. Bean bags help relieve pressure points and make you feel like you are floating in the sky.
However, it is important to note that while bean bags may offer the utmost comfort, they are not for everyone. The elderly, expectant mothers and children should not sleep on giant bean bags for safety reasons.
Car Air Bed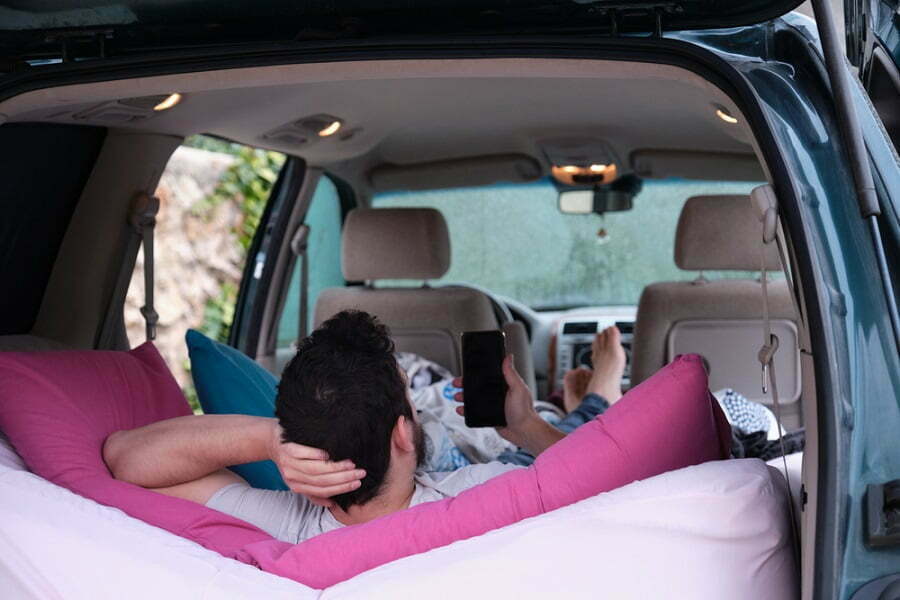 This inflatable bed can fit into the back seat of a car or SUV. They make camping easier because you can sleep comfortably inside your vehicle instead of in a tent. Most air beds can be inflated by simply opening the valve, while others have a small air pump for inflating the air bed.
Car air beds are made of thick solid material that can provide the user with the utmost comfort for a long time.
Murphy Bed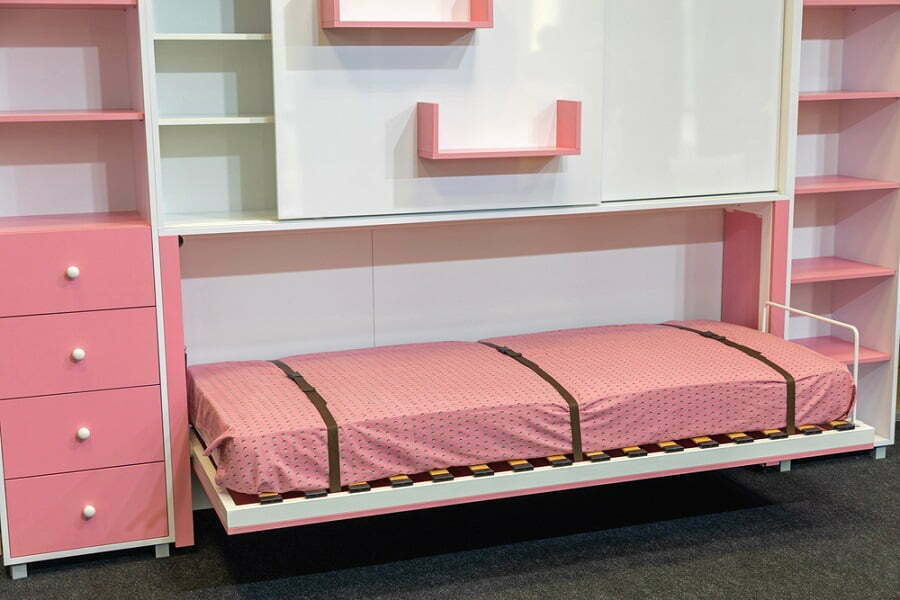 It is a type of bed that is hinged on one side and is stored vertically. To keep the bed, you need to lift one side and push it to the wall. The side facing the room has doors and drawers and serves as a closet.
While they may be highly functional, these beds can collapse on the user if not correctly used and maintained. There have been cases of people getting injured by these beds. The good news is that modern Murphy beds are much safer, more stylish, and easier to use.
Sofa Bed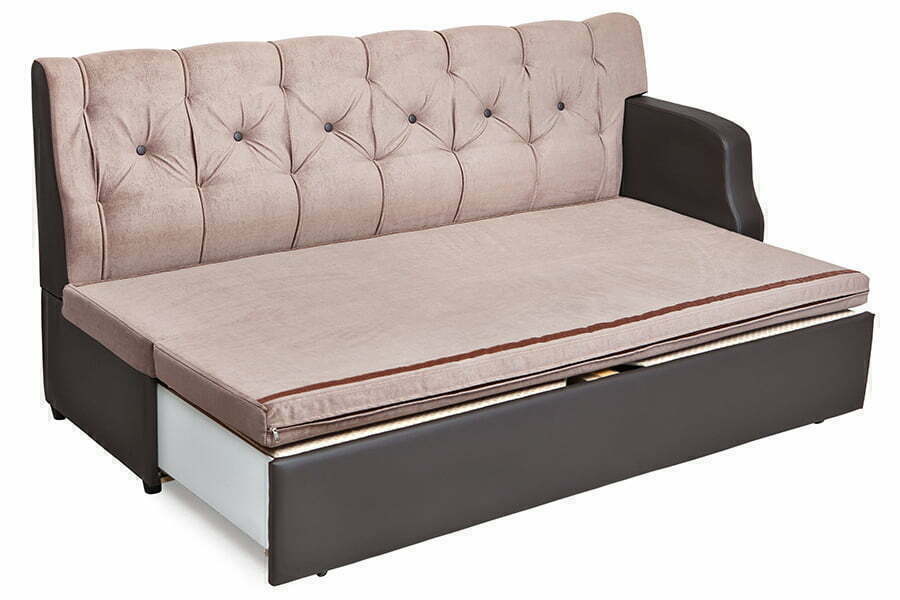 It is a multifunctional piece of furniture can be used as a sofa during the day and a bed at night. A sofa bed is a couch with a pull-out bed under the cushions. Most sofa beds also have extra storage space under the bed, so they are highly functional.
A sofa bed can save on space and is comfortable. The only shortcoming of this type of bed is the fact that the bed is too low for many people. If you have a problem getting up from a couch, this may not be the best air mattress alternative.
Skins and Furs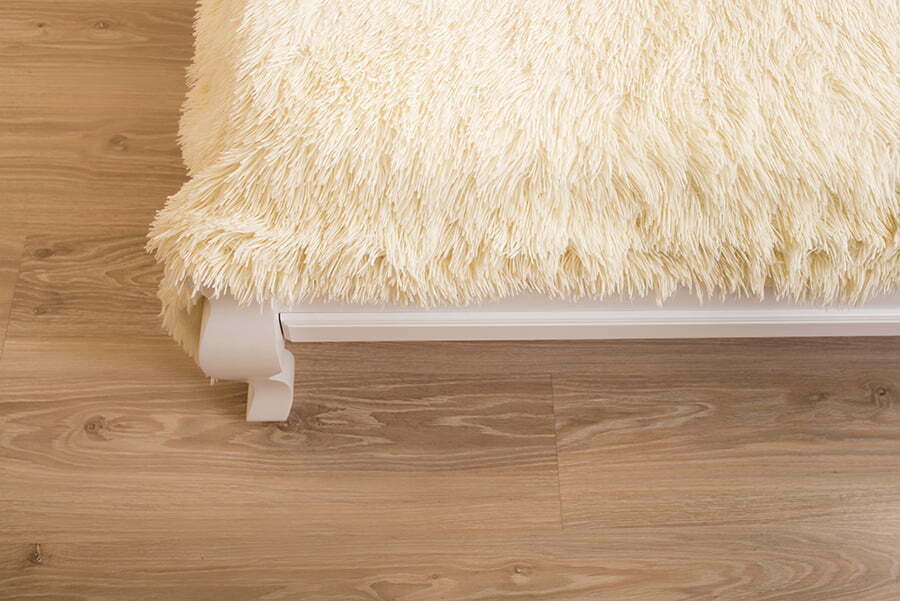 They say animal fur is good for sleep, so consider sleeping on skins and furs. Research has shown that sleeping on animal fur can reduce the risk of childhood asthma cases. Fallow deer skin, springbok skin, and reindeer skin are some of the best types of skins and furs to sleep on.
You can place skins and furs on your bed or the floor. Whatever the case, sleeping on natural animal fur has many benefits. Please note that skins and furs can also add to the interior decor of your living room or bedroom.
Blanket Nest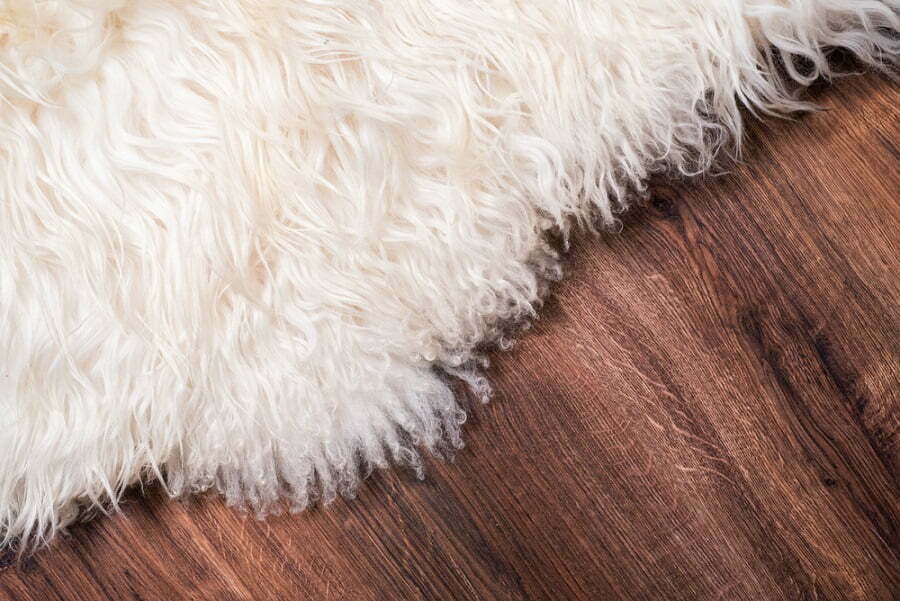 A blanket nest, as the name suggests, is made of blankets. If you have extra blankets, you can make a makeshift mattress from them.
Another alternative for kids is a nest of blankets and chairs. You will need two chairs, blankets, and some heavy books to make a blanket nest. Place two seats about 3-4 feet apart and put a blanket over the seats.
The size of the blanket will dictate the spacing between the chairs. Be sure to place a couple of heavy books on the two ends of the blanket to weigh it down. Blanket nests are great for kids of all ages.
When you have a lot of guests in the house, you can use extra blankets to make blanket nests. The kids will love the experience. Don't be surprised when kids leave their beds to sleep in the nest.
FAQ
What is the difference between an air bed and an air mattress?
Air mattresses are usually smaller than air beds. Air beds are designed to support the body weight of any person lying on them. An air mattress is meant to provide support for a single person. 
Why are air mattresses so cold?
An air mattress is filled with air. When you lie on an air mattress, the air inside the mattress cools off quickly. It makes the mattress feel cold. 
Are folding mattresses comfortable?
They can be reasonably comfortable. Folding mattresses are top-rated because they take less space. They are also easy to move around. However, they don't offer the same comfort level as traditional mattresses. 
Liked this article? Here's what you can read next: