Last updated on April 6, 2023
Box spring is good, but not at all times and for all people. Thus, the need for mattress alternatives. Read on!
There's nothing wrong with the traditional mattress. In fact, many favor it over other options. Still, not all can splurge and have big bedroom spaces.
That aside, mattresses need maintenance as they are more prone to mites, pests, bedbugs, and molds. It's critical to have regular inspection and maintenance.
It's different with mattress alternatives. They are often space-efficient, affordable, and don't need maintenance. We all want a good night's rest or a decent nap.
However, that's sometimes difficult due to spring mattresses. Furthermore, beds can get expensive and require huge space, too. Don't worry; there are other options.
Camping Mat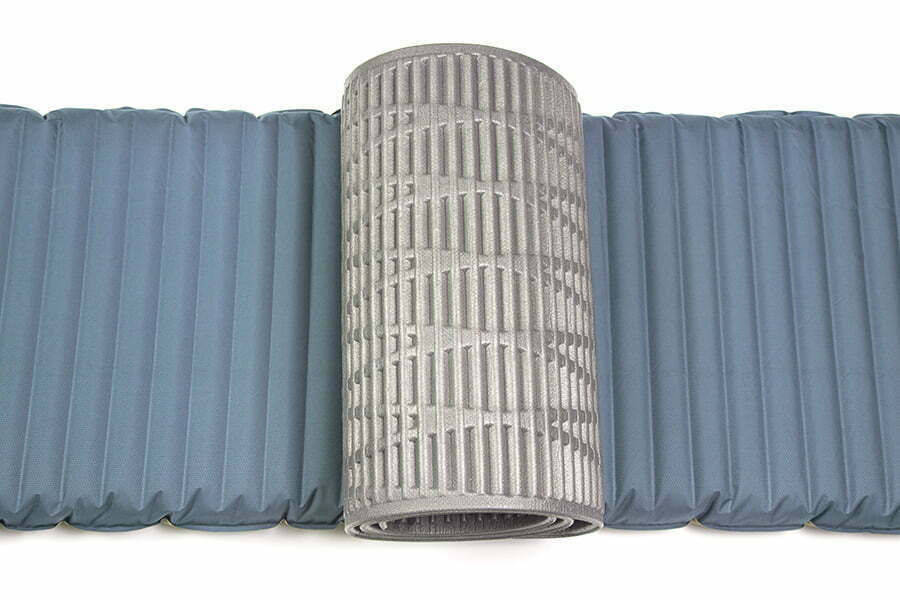 A camping mat is a small, lightweight pad made of a foam-like material half a centimeter thick. Camping mats are commonly used together with sleeping bags for optimal comfort. A camping mat can be rolled up and tied onto a camping bag or hiking backpack.
The main advantage of this type of mat is that it's lightweight and can easily be carried around effortlessly. However, the mat is thin and does not provide much comfort, so a sleeping bag is typically used to enhance comfort.
Daybed
It is a versatile piece of furniture. It is neither a bed nor a loveseat. Neither is it a bench. However, it can be used as a bed alternative, a loveseat, or a bench.
Daybeds can be used both indoors and outdoors. It can be an excellent addition to the porch or patio. Some cushions are usually required to make a day bed more comfortable.
The main advantage of daybeds is their versatility. They are one of the best mattress alternatives. Additionally, they can increase the living room's seating space when you have many guests. 
Finally, daybeds have plenty of alternative options.
Sleeping on the Floor
You can always sleep on the floor if you're exploring mattress alternatives. Many people usually sleep on the floor to relieve back pain. In many cultures worldwide, sleeping on the floor is the norm.
Sleeping on the floor is known for improving posture. It is important to note that poor posture is known to cause spinal injury, reduced flexibility, and back pain. Sleeping on the floor is a natural remedy for all these issues.
However, some people have reported that sleeping on the floor increases the severity of their back pain. It also increases exposure to allergens on the floor. Since it's usually colder on the floor, the low temperatures may not allow for restful sleep.
Foam Sleeping Mat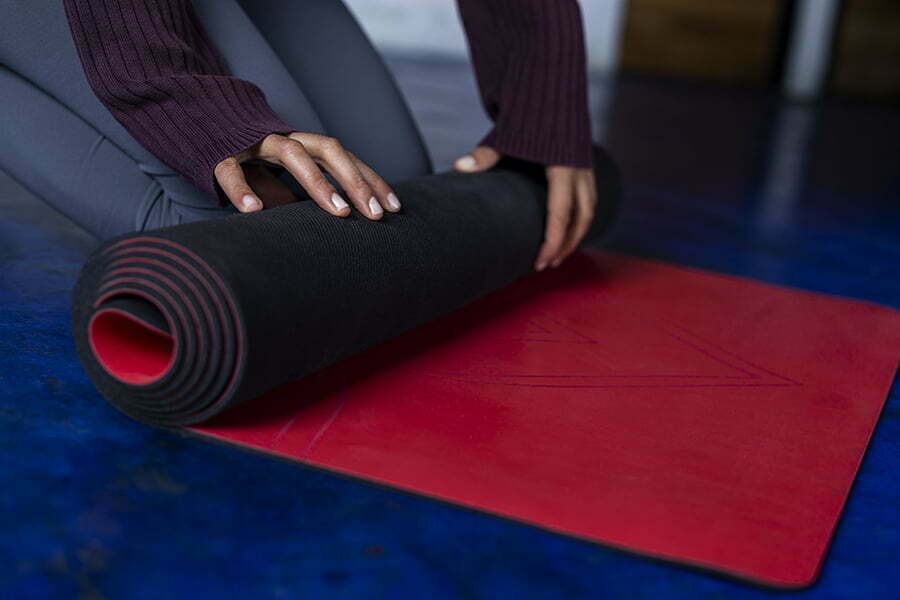 Most closed-cell sleeping mats measure 0.75″ thick and are firm. However, they are incredibly durable and cost much less than other forms of mats and mattresses. You can buy one for as little as $20.
The main advantage of foam sleeping mats is their price, with most rugs costing between $20-$50. Secondly, they are durable, and you don't have to worry about puncturing the mat.
Floor Sleeping Mat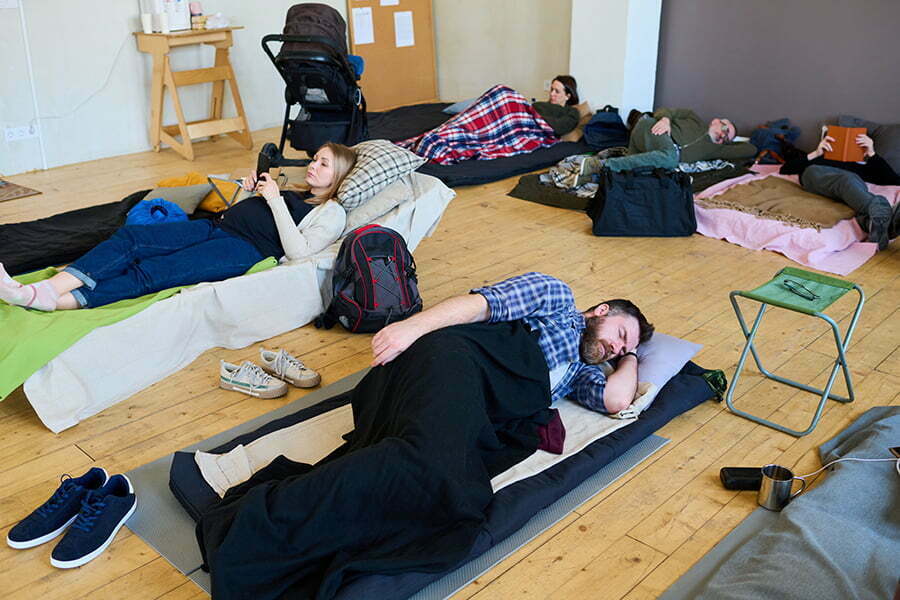 It is a sleeping pad explicitly designed for the floor, so it comes with extra padding. The most common sleeping mats nowadays are inflatable. Some models are self-inflating.
Inflatable floor sleeping mats provide the user with an air cushion, making them highly comfortable. They are also lightweight and easy to pack and put away after use.
Bamboo Mat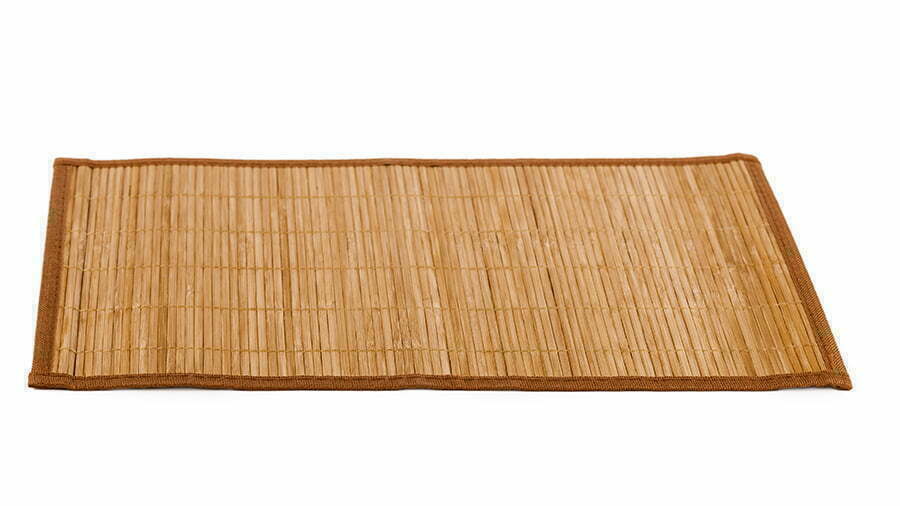 In many ancient civilizations, sleeping mats were made of papyrus reeds. However, some cultures used bamboo to create sleeping mats. You can buy a bamboo sleeping mat and use it as an alternative to your mattress.
Bamboo mats are incredibly durable. They can also serve as floor mats, so they are versatile. However, they provide little cushioning, so some people may find them uncomfortable.
Organic Latex Mattresses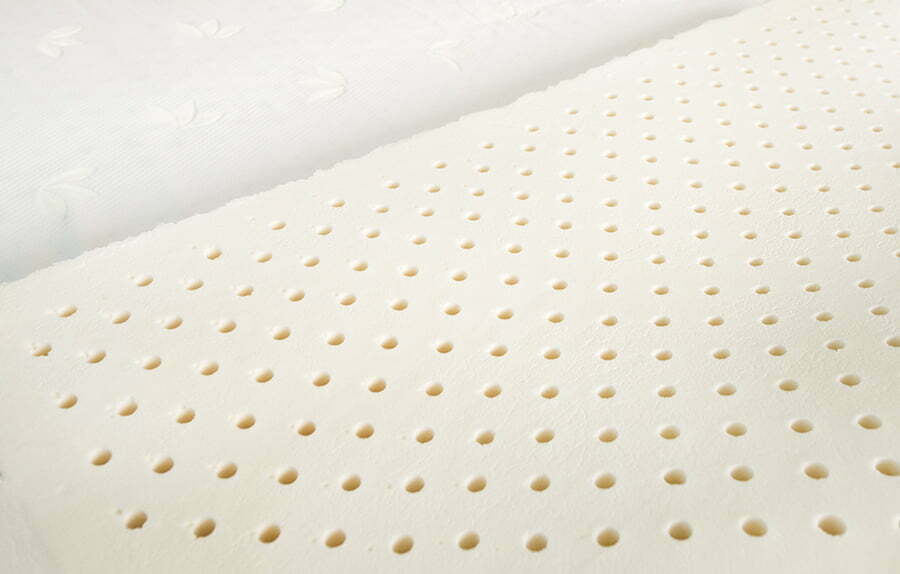 Most mattresses are made of foam, but organic latex is becoming a popular material for eco-friendly mattress alternatives. The best beds are made from natural wool, organic cotton, and 100% natural latex.
Organic latex mattresses are eco-friendly and highly comfortable. However, they are more expensive than foam mattresses because of the high quality of materials used.
Futon Mat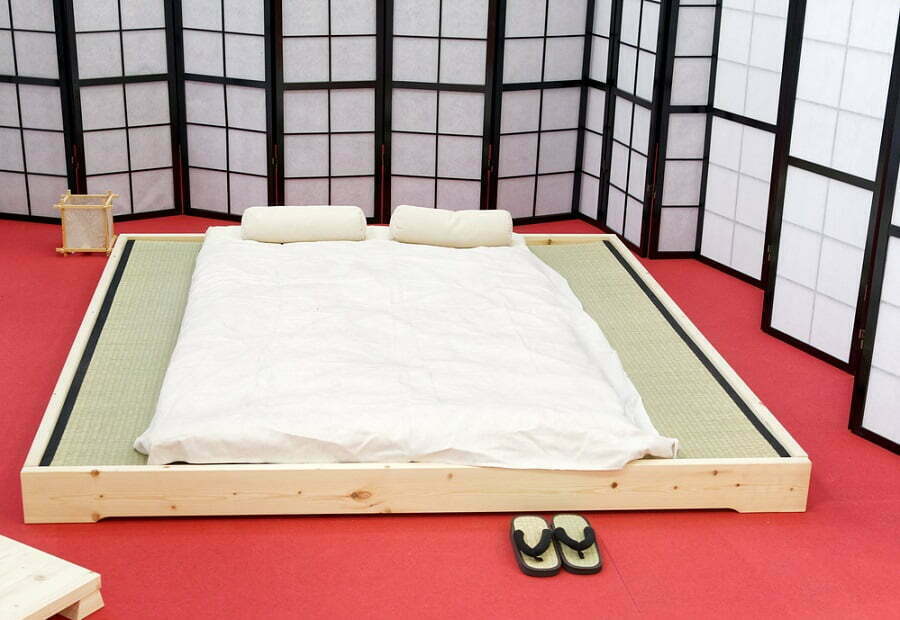 A futon is a thin, flexible mat that can be used as a bed or couch. The mat is made of cotton or wool, or both. It can easily be folded and stored in a closet.
Futons are comfortable and easy to store. They are also affordable and versatile. However, they are not as durable as mattresses and do not provide the same level of support as regular beds.
Futon Sofa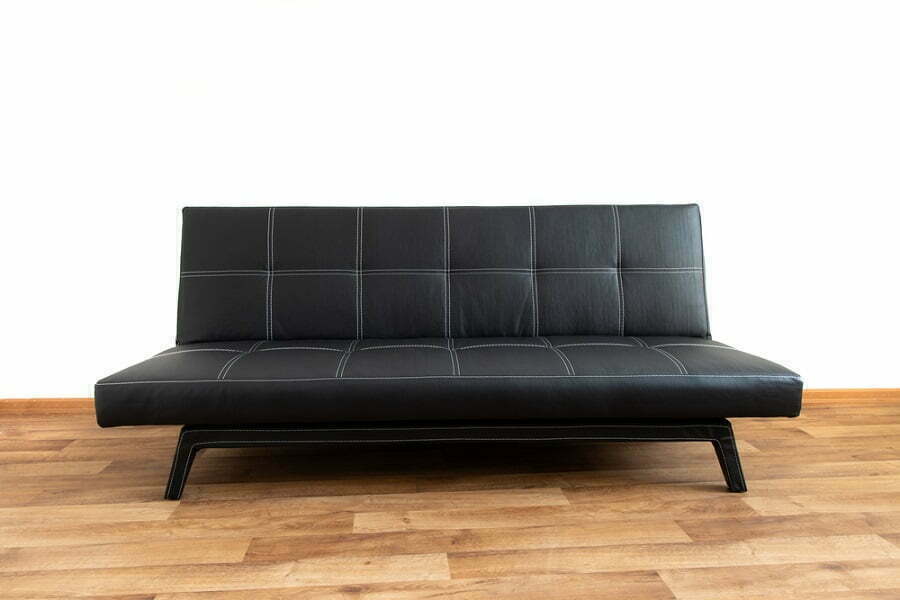 It is a bed that can be converted into a sofa during the day when a mattress is not needed. It can also be seen as a sofa that can be converted into a bed at night. It differs from a day bed and sofa bed.
Futon sofas are easy to convert from sofa to bed and vice versa. However, they are not as aesthetically pleasing as a regular sofa and are hard to disguise. Therefore, they may not suit your interior decor.
Floor Sofa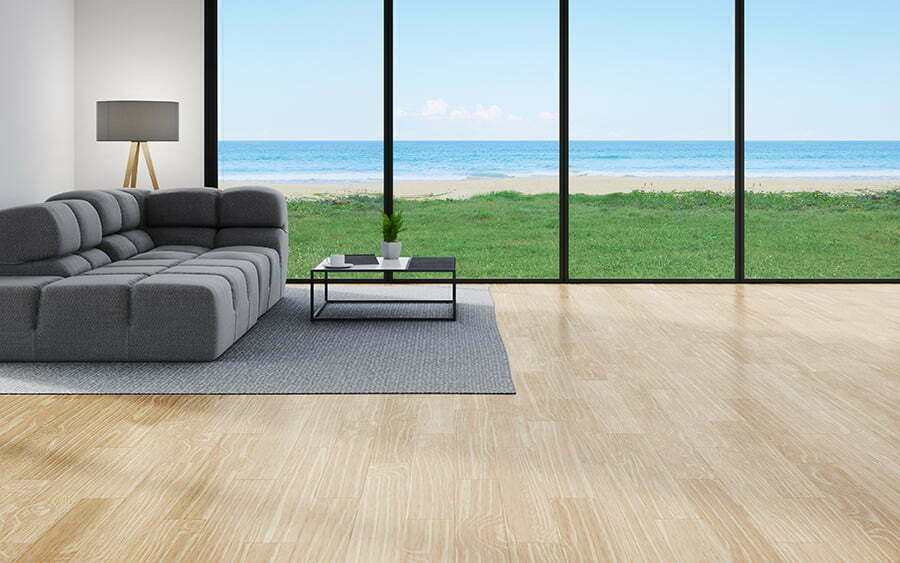 It is a type of sofa with no legs. It is a low-profile piece of furniture with a relaxed or informal design perfect for every living space. Compared to regular sofas, a floor sofa is much cheaper.
A floor sofa is much cheaper than a standard sofa and can also be used as a sleeper, which is an added advantage. Secondly, they take up less space, which makes them suitable for smaller rooms.
Straw Mattress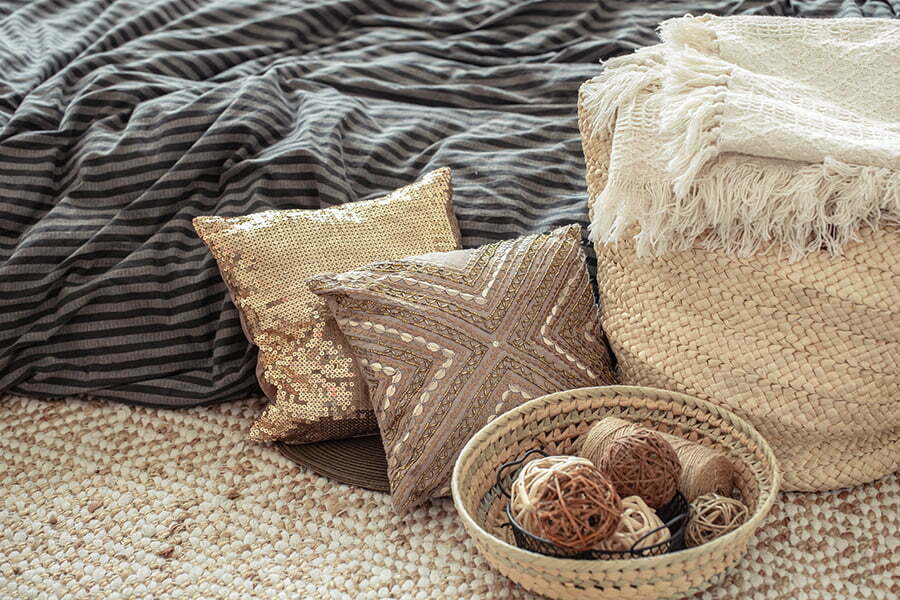 Straw can be incredibly comfortable to sleep on. A straw-filled mattress can be just as comfortable as a memory but much cheaper. Most people would require extra padding on top of the straw to improve comfort.
The main benefit of straw mattresses is that they are inexpensive. They are also eco-friendly and comfortable. However, straw is dusty, which may not suit anyone with an allergy.
Wool Mattresses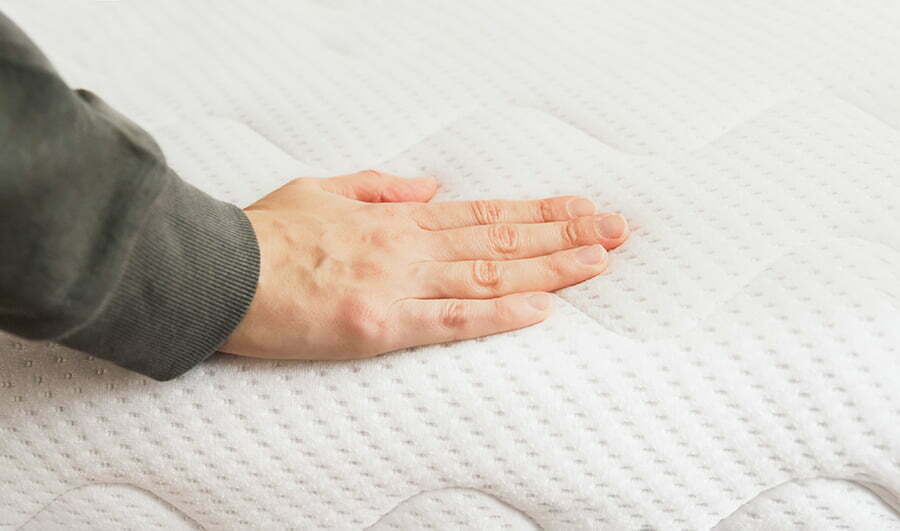 Wool is one of the softest and most comfortable materials to lie on. If you want the most restful and regenerative sleep, consider sleeping on natural wool mattresses. However, you will have to pay a premium to enjoy maximum comfort.
The main benefit of wool mattresses is the level of comfort they offer. They are also made of 100% natural material and are eco-friendly. The only disadvantage of wool mattresses is their cost, which is usually high.
Hammock
A traditional hammock is made by tying a fishing net on two trees. Modern hammocks are made of different types of materials and come in a variety of designs. Be sure to research the available techniques to find the best one for your needs.
Hammocks provide better air circulation, which can help you keep cool in the summer as you sleep. The rocking movement is also known to help stimulate sleep. However, hammocks are not suitable for people who like sleeping on their sides.
Japanese Futon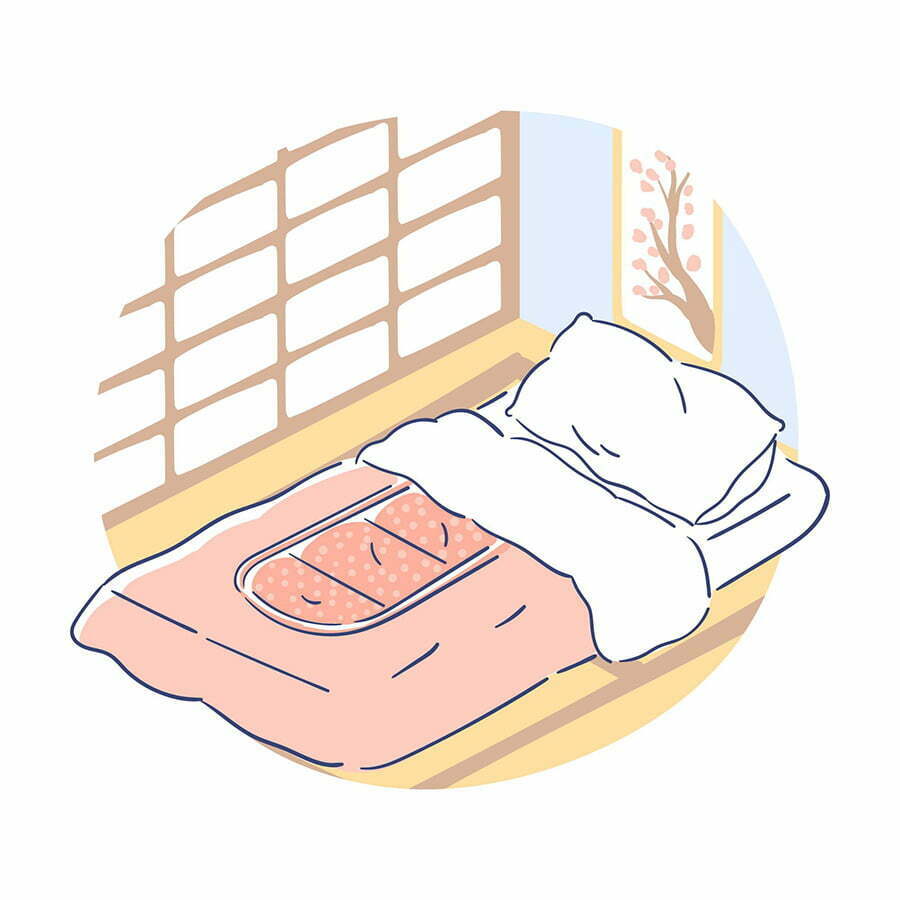 Unlike the Futon most Americans are used to, the Japanese Futon is used on the floor. It is often used together with a pillow and a blanket.
In addition to being super comfortable and lightweight, the Japanese Futon can make a space look larger. Since they are made of cotton, which absorbs sweat and moisture, they must be placed in the sun regularly to dry them. Anyone with a problem getting down the floor or getting up cannot use a Japanese futon.
Pull Out Sofa Bed (Trundle)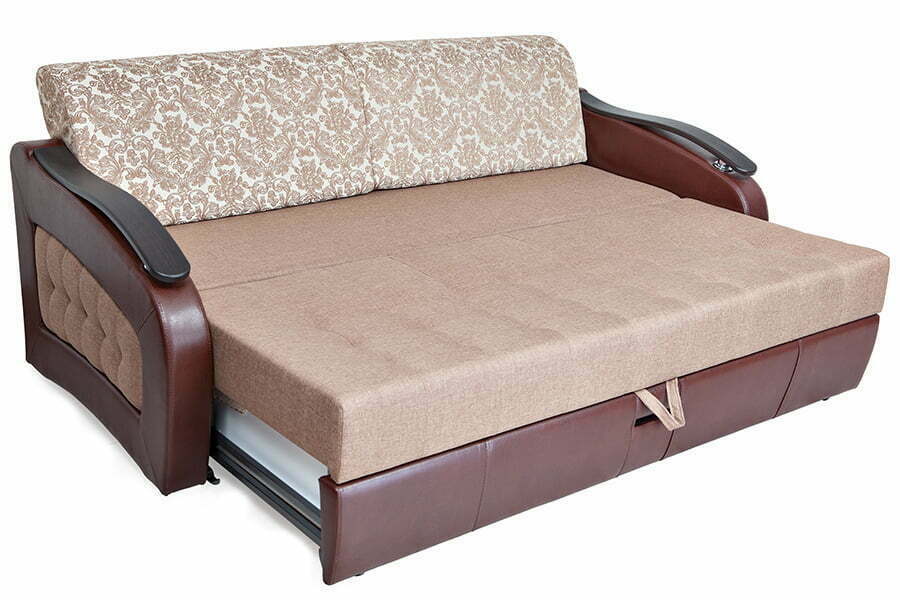 A pull-out sofa bed is a sofa with a low bed, which is stored underneath the couch and can be pulled out when needed. The sofa is just as comfortable as other couches and looks just as great, but it has a bed stored underneath.
Sofa beds save on space and are highly comfortable. However, most people do not like their low to the ground. As a result, getting onto the bed or getting up may be challenging.
Mattress Topper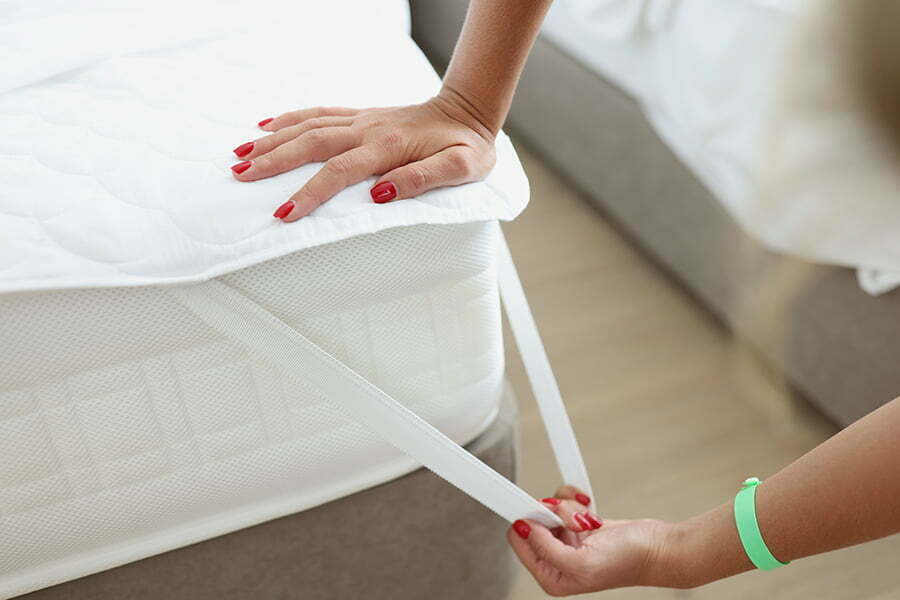 This is a removable layer of cushion placed on top of the mattress to provide additional softness, comfort, and support. A mattress topper is one of the best alternatives due to its softness and support.
Unfortunately, mattress toppers come in standard sizes. It may be challenging to find a matching topper if your mattress does not have standard dimensions. Mattress toppers are also unable to fix severe mattress defects.
Reclining Chair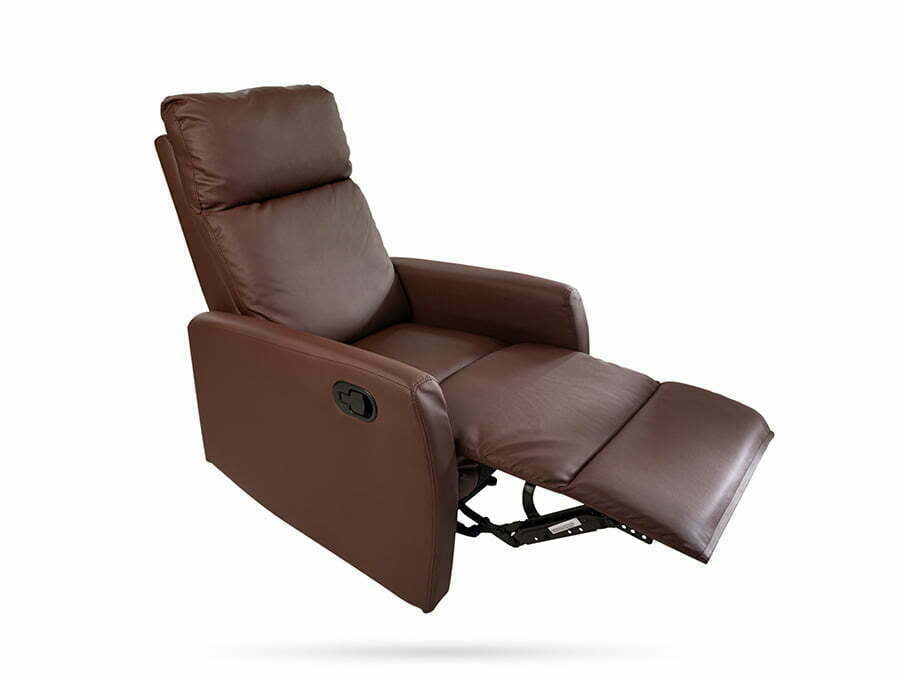 A reclining chair is usually very comfortable, and many people typically find themselves falling asleep on these chairs. Sleeping on a recliner is safe if you feel comfortable sleeping on it. People with GERD, sleep apnea and chronic back pain usually feel more comfortable sleeping on a reclining chair than in a regular bed.
Recliners are comfortable and don't take up as much space as beds. However, sleeping on a recliner can make your back sore. It can also lead to snoring, disrupting the sleep pattern of everyone around you.
Sleeping Bag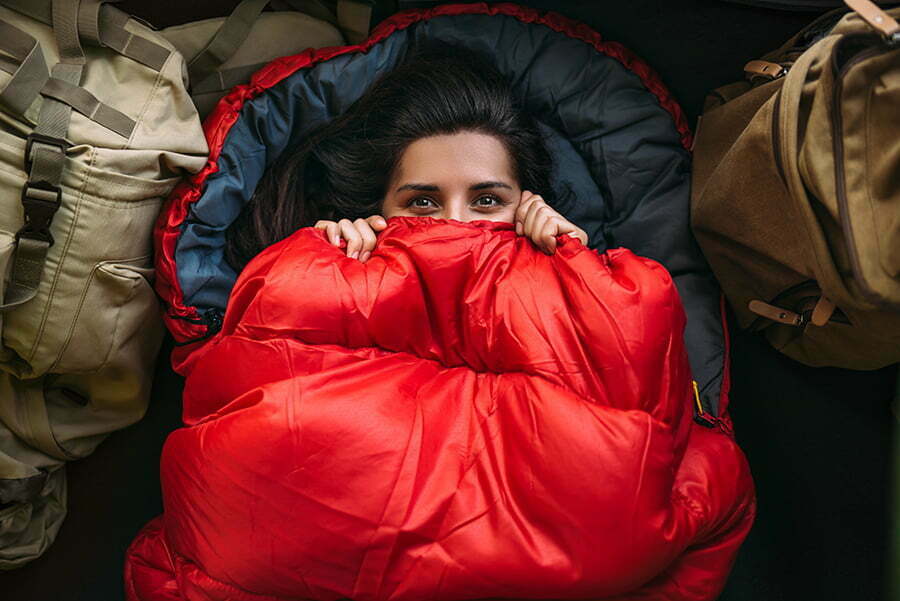 When going camping, most people use sleeping bags on camping mats. However, sleeping bags can be used on their own as a mattress alternative. It is because they usually come with thick padding and are highly comfortable.
Air Mattress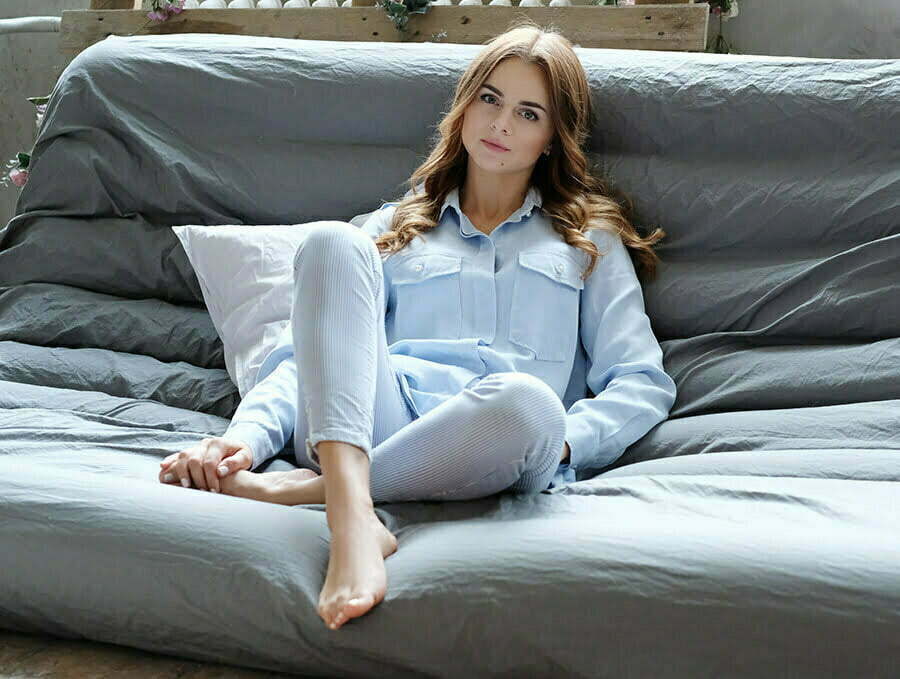 An air mattress is a type of inflatable mattress. It is also known as an airbed or blow-up bed. Most air mattresses can also be used in the pool as floating mattresses.
They are comfortable and easy to store. Most air mattresses are also much cheaper than traditional ones, making them readily-available traditional mattress alternatives. And yes, they have their own alternatives too.
Giant Bean Bag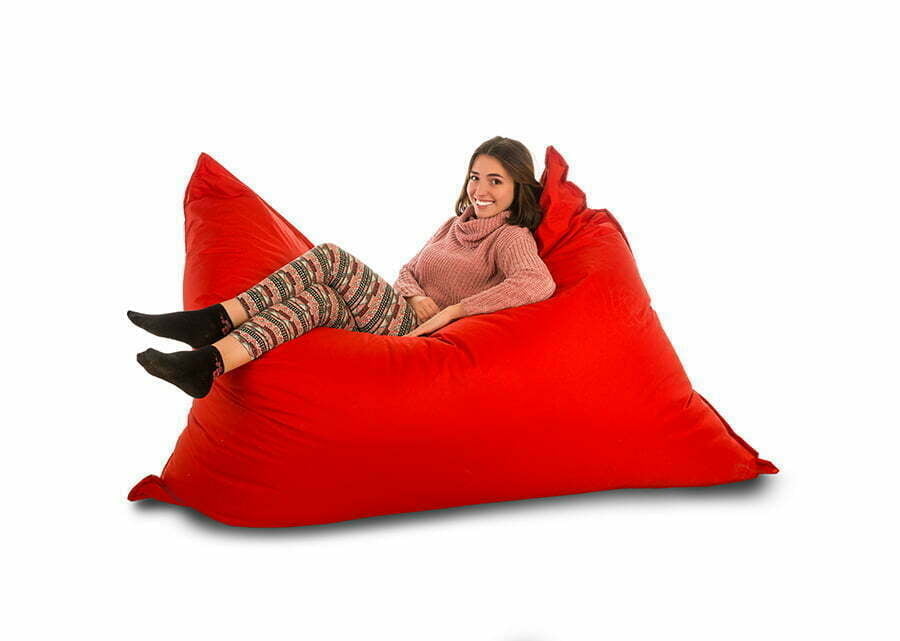 Bean bags are usually comfortable, but they are not for everyone. Giant bean bags can eliminate pressure points, making you feel like you're floating in the air.
While they may be comfortable, giant bean bags are not for toddlers, the elderly, and expectant mothers.
FAQ
How do you make a simple mattress?
You can make a simple mattress by buying and cutting memory foam. You can then place this on the box spring. 
What is a straw bed?
A straw bed uses a mattress that is filled with straw. Straw beds are often used in places with no electricity, such as tents and cabins. 
Why do Asians sleep on the floor?
Asians tend to sleep on the floor because they believe it's healthier. They also think sleeping on the floor will help them eliminate bad habits.
Recap
Liked this article? Here's what you can read next: