Last updated on September 22, 2023
Looking for the right kind of carpet that would fit all your needs? Find out all about the types of carpet that actually matter. Read on!
There are a lot of different types and variations of the carpet. They are all different and have their purposes, styles, and origin, but not all of them are that important. Indeed, knowing all the variations is only useful to someone who sells carpets and rugs. If you're just looking to dress your floors the right way, you only need to consider a handful.
With our blog, we have a unique opportunity to see what our readers are looking for (millions of you every year). This combined with third-party data we get about the industry trends lets us single out only those types of carpet that matter the most.
Before we begin talking about the different types, let's quickly go over what it takes to choose the carpet, in the first place.
How to Choose Carpet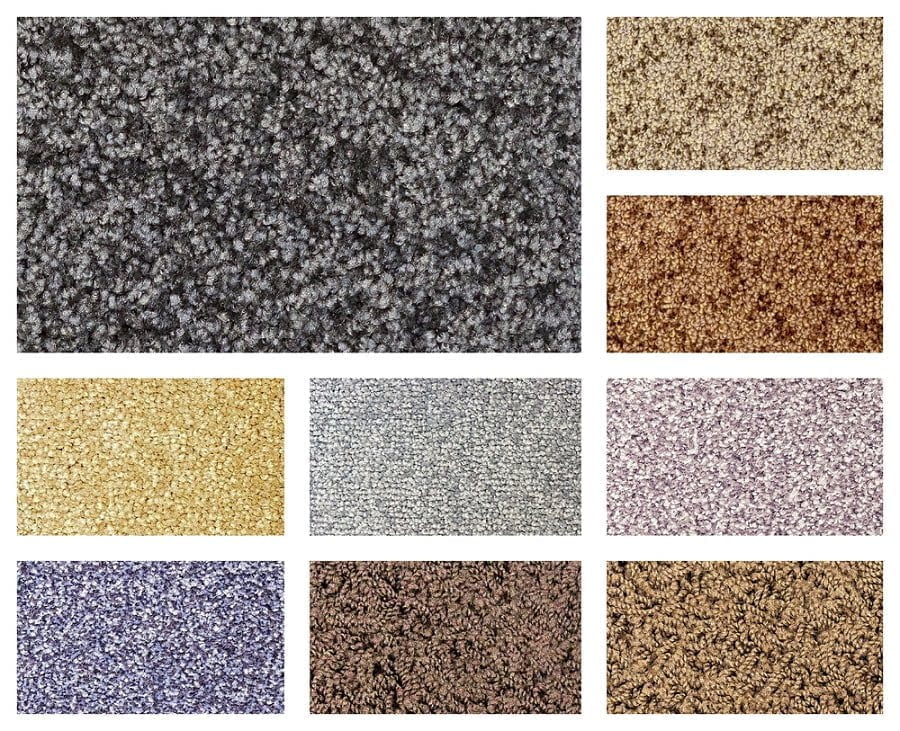 In a nutshell, here's how you can choose a carpet:
Get familiar with the types of fibers available. They all have their strengths and weaknesses so find one that suits your applications.
Carpets are costly. Compare manufacturer warranties to protect your investment.
Learn how to evaluate carpet quality with face weight, density, fiber twist, and style.
Make your purchase from a reputable source.
Carpet Texture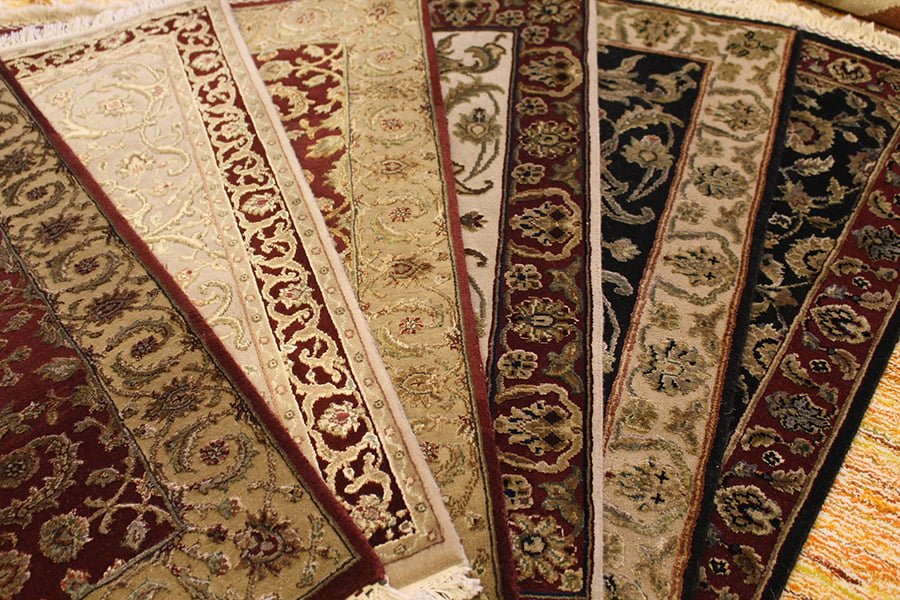 Texture refers to the look and feel of the carpet, as well as how the fibers are attached to the backing. It is determined by variations in the length of yarn loops, tightness of twisting, the way that piles look at the ends, and so on. Choose from a cut pile, loop, and cut-loop.
Types of Fiber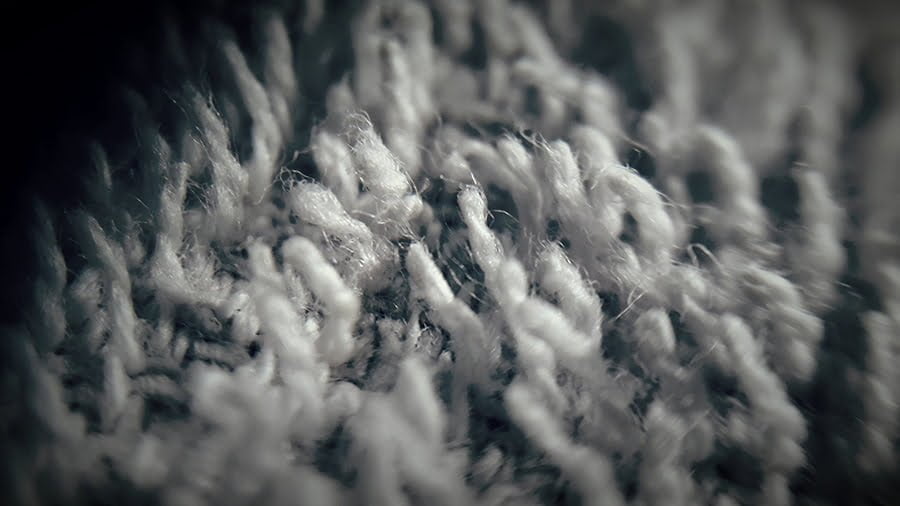 These are the most common types of fiber in carpets. Choosing the right fiber depends on where you will place the carpet and how much foot traffic it receives. Decide whether you need something durable or do you prefer the look and eco-friendly design:
Nylon is the most popular carpet fiber thanks to its durability and ease of maintenance but it can be expensive.
Olefin is a synthetic fiber that is water-resistant and cheaper than nylon though not as durable.
Polyester is soft, shiny, stain-resistant, eco-friendly, and economical.
Triexta is a type of polyester that is more durable than average.
Wool is a natural fiber that is fire-resistant and eco-friendly but it has a high price tag.
Carpet Styles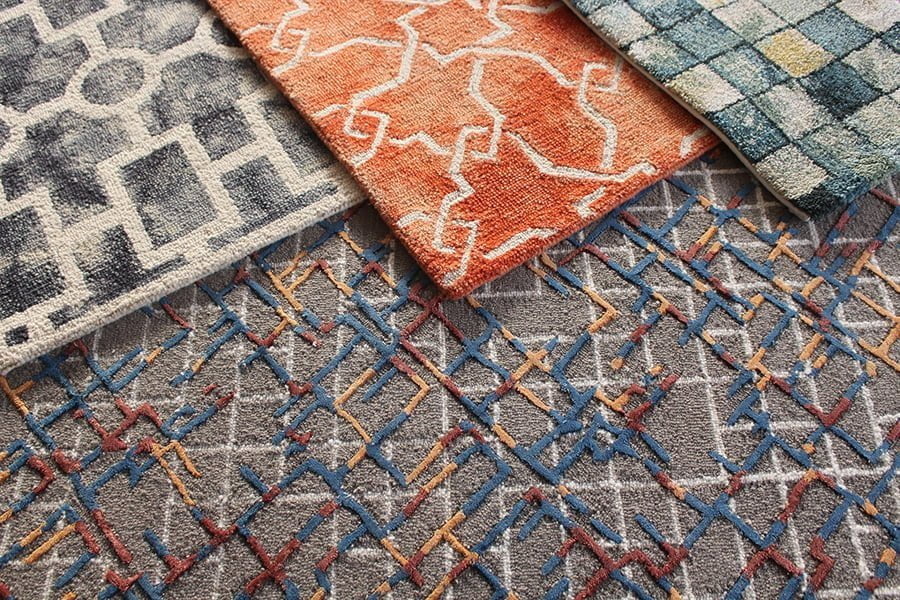 These are the most common styles of carpets and they determine how it looks and feels. It's important to know the difference between them to make the right choice for your room:
Saxony is the most common with a cut pile of medium height. It can look plush and velvety or textured.
Berber can refer to a flecked carpet or a looped style. The loops can be tight or chunky.
Frieze has a shaggy appearance with long twisted fibers.
Cut and Loop style provides a mixture of textures to create patterns.
So now, let's go over the most important types of carpet. This will help you choose the right type based on your requirements.
Carpet for Stairs
Experts advise using a low pile carpet for stairs for stability and resiliency. Twisted and cut piles are preferred over looped styles as the latter might catch pet claws and cause accidents.
Best Carpet for Pets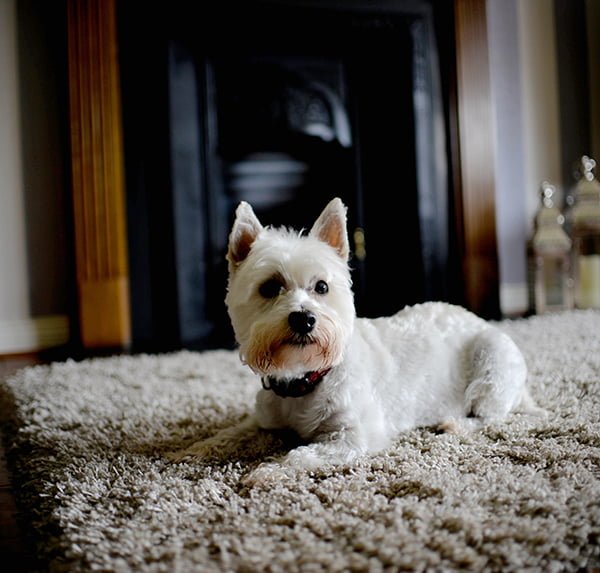 Pets like to scratch and bite so you need a durable carpet in the house. Nylon is the preferred fiber because if its strength and stain resistance. It is not the cheapest option but it is more affordable than wool.
Wool Carpet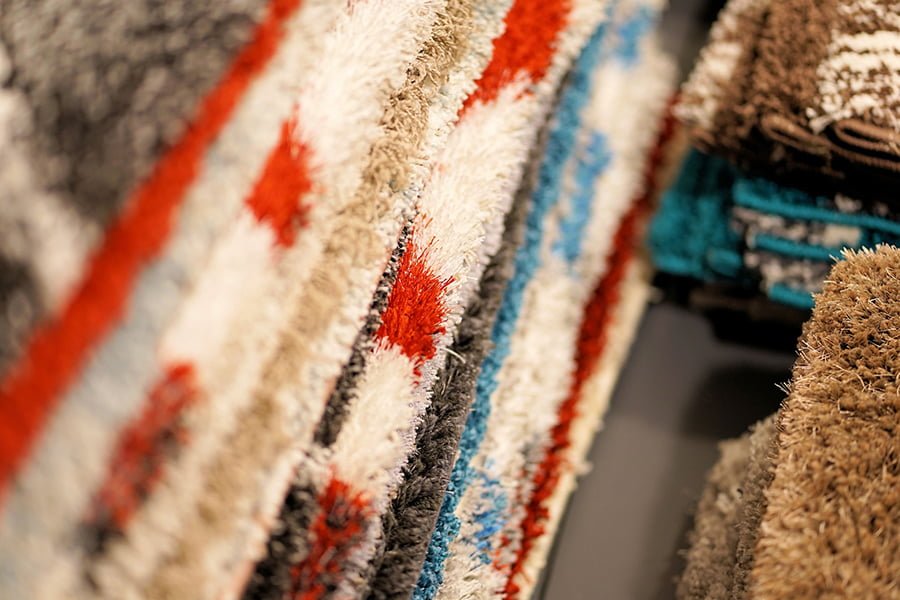 Wool is considered as a premium carpeting material. It looks beautiful without compromising durability. It feels warm and comfortable that to its insulating properties. It is also safe thanks to its fire resistance. This natural fiber is sustainable and eco-friendly.
Low Pile Carpet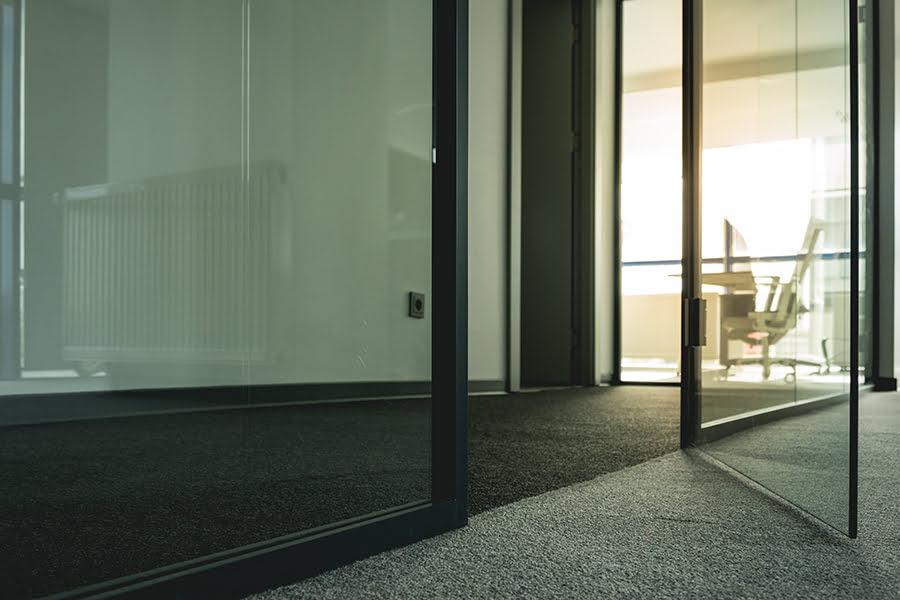 The pile refers to the fabric loops on the top side of the carpet. Low pile means that the floor covering has shorter fibers and tighter loops. This is commonly found in residential and commercial spaces featuring natural fibers.
High Pile Carpet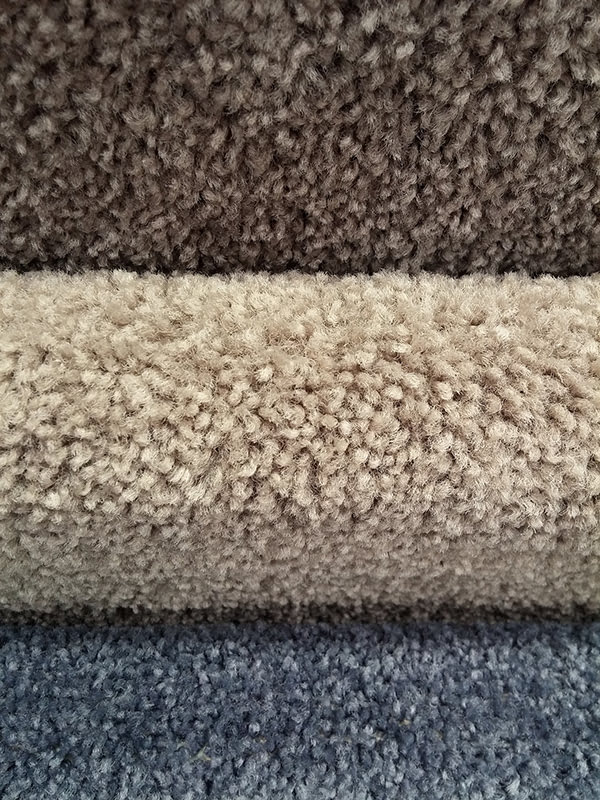 High pile carpets have long and loose fibers. Press your hand on top and it will disappear into the loops. These are usually made from synthetic fibers. Get this if you want a plush feel. You can sit on the floor in comfort.
Carpet Tiles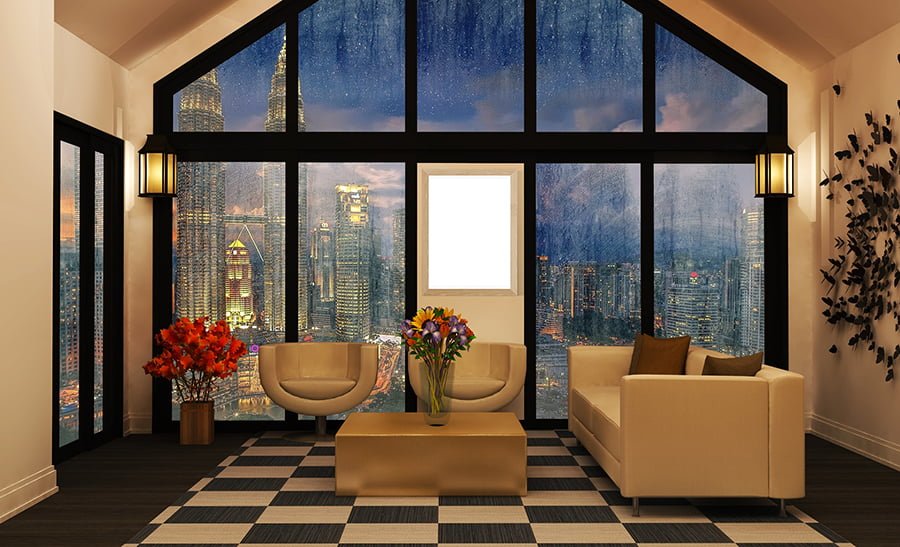 Carpet tiles are small square or rectangular pieces that can be used as an alternative to area rugs, large carpets, and doormats. They are great for covering small areas such as stair runners and pet corners.
Nylon Carpet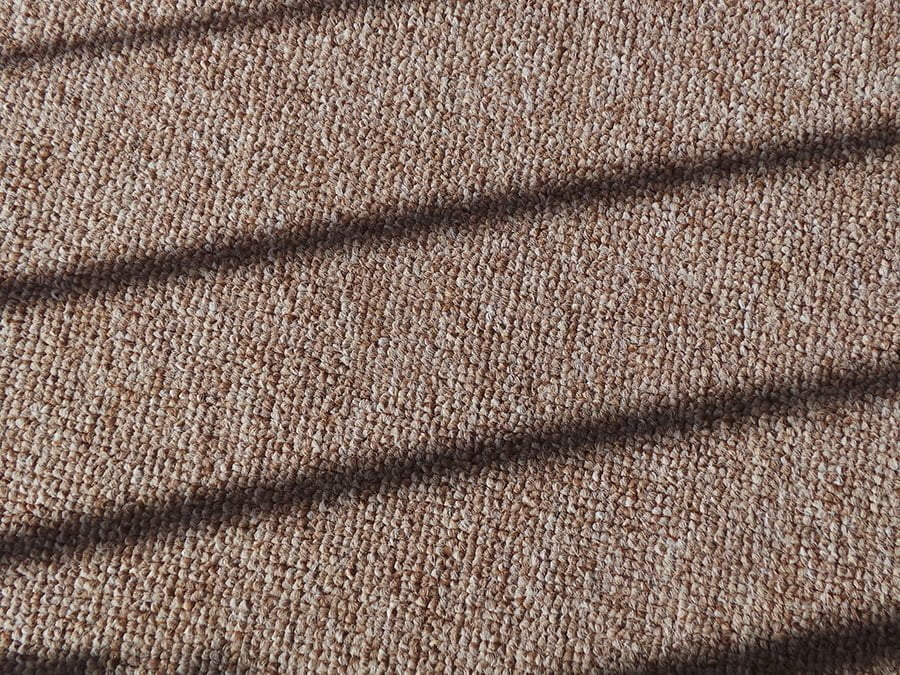 Nylon is considered as an all-around carpet material as it checks all the boxes without being too expensive. Its resiliency is second to none and its stain resistance can be improved with treatments. It retains its texture longer than other fibers.
Nylon vs Polyester Carpet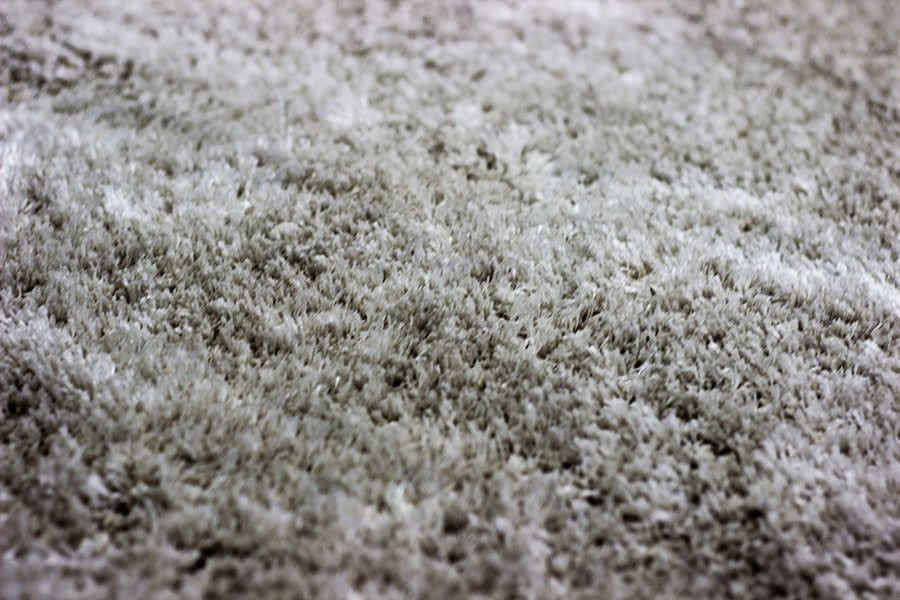 These are both good options for carpeting but they have their own strengths. Nylon is famous for its supreme durability which is important for areas with high foot traffic. On the other hand, polyester is great at repelling liquid and stains.
Rug on Carpet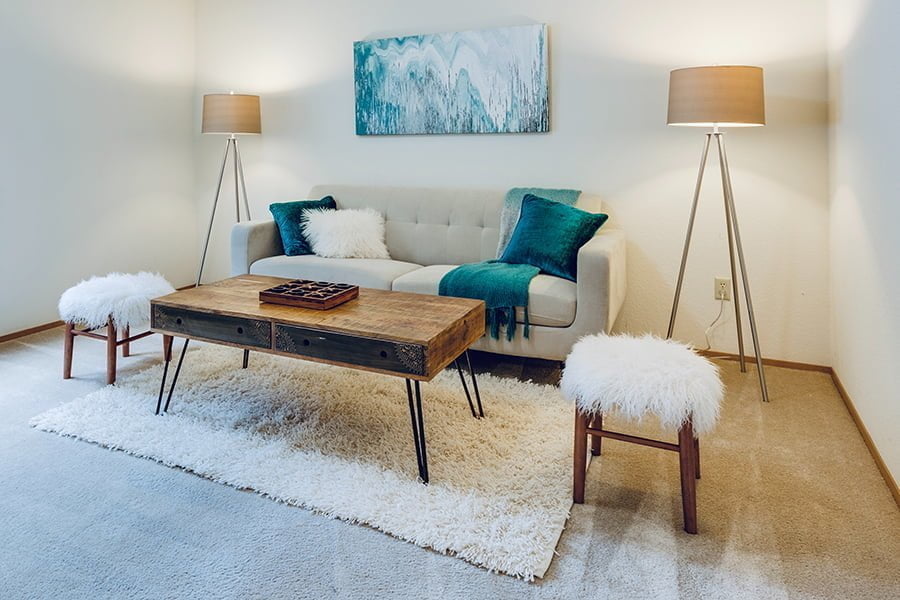 You can lay a rug over the carpet to highlight a section, add color, cover stains, and mix textures. If you have a low pile carpet, then use a shaggy rug and vice versa. Make sure the size is scaled to the room. Don't mix patterns. Choose complementary colors.
Plastic Carpet Runner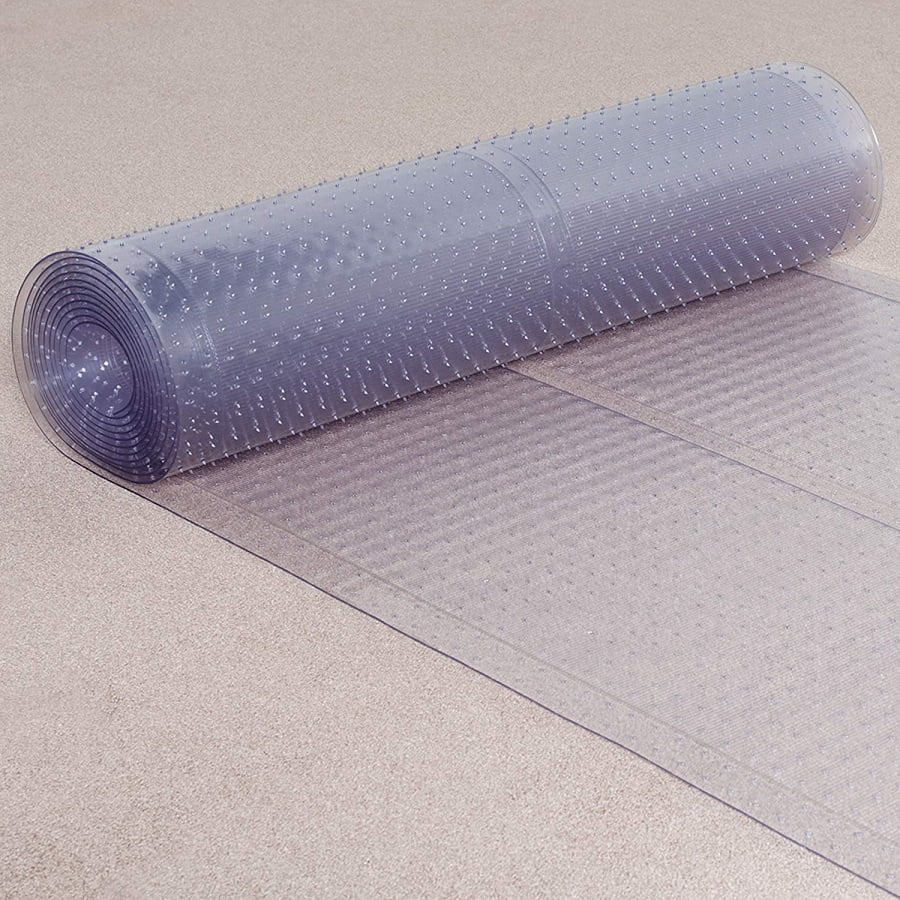 A plastic carpet runner can help you protect the fibers by shielding them from dirty footwear, high traffic, and aggressive pets. Go with a textured bottom to keep it in place. Avoid adhesives. Use thick plastic for long-term use.
Plush Carpet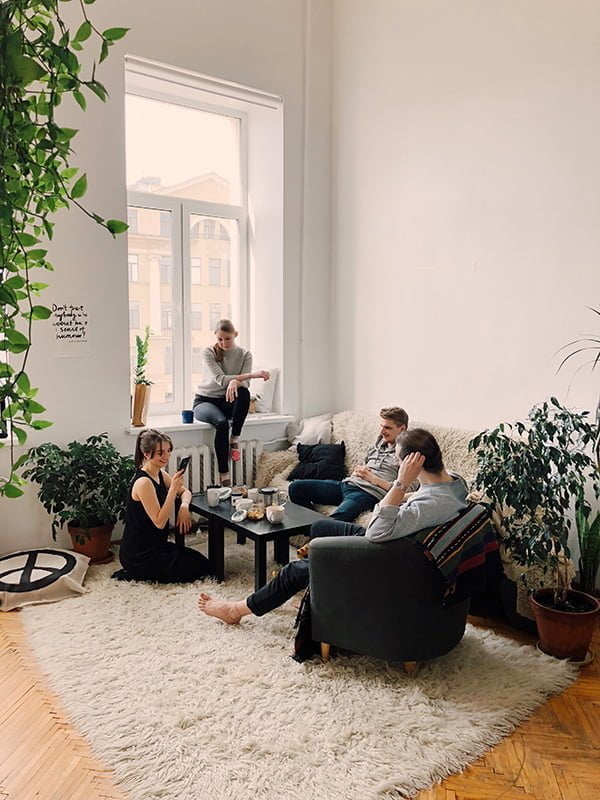 Choose plush carpet if your family likes to sit on the floor while watching TV or playing with pets. This also feels good underfoot during winter. Just be sure that you are prepared to do more cleaning to keep the fibers soft and smooth.
Industrial Carpet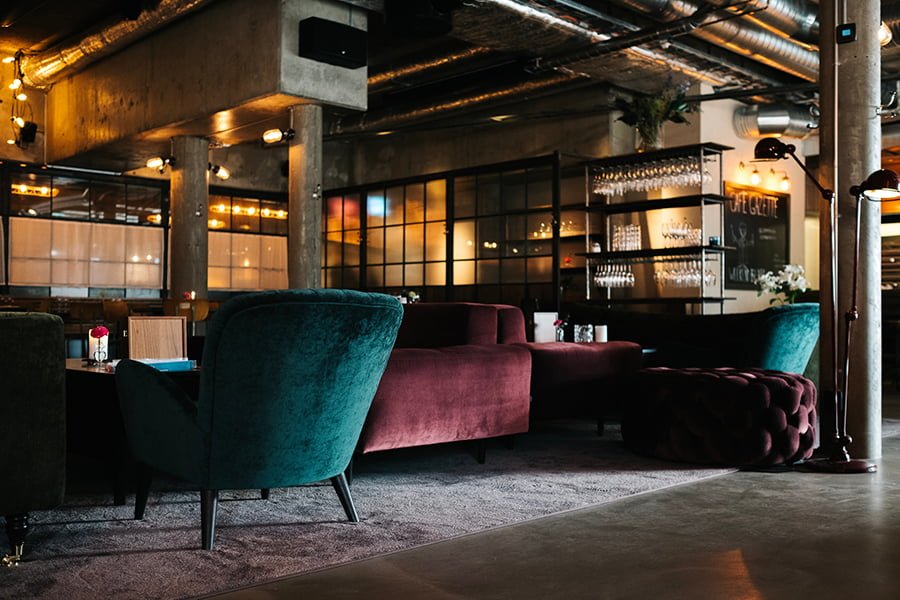 Industrial carpets are required to be more durable than those typically used in residential and commercial spaces. They have to be moisture resistant and have an anti-slip surface for the safety of the workers.
Low VOC Carpet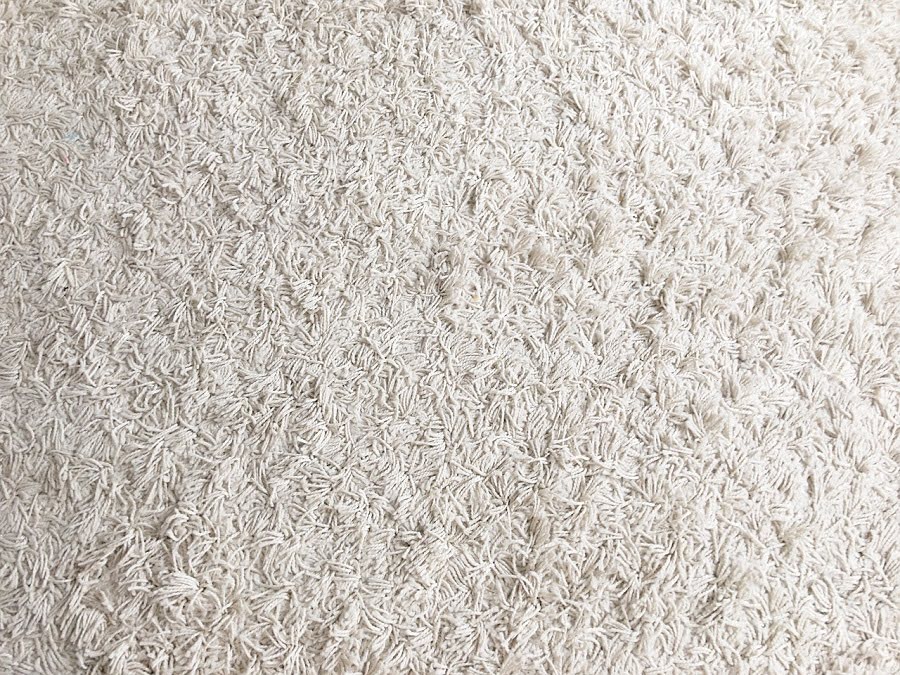 If health is a big concern, then avoid materials that give off volatile organic compounds. These include benzene, formaldehyde, carbolic acid, and ethylene glycol. Opt for a low VOC carpet that is confirmed by an independent third-party laboratory. Better yet choose natural fibers, such as wool or bamboo.
Stain Resistant Carpet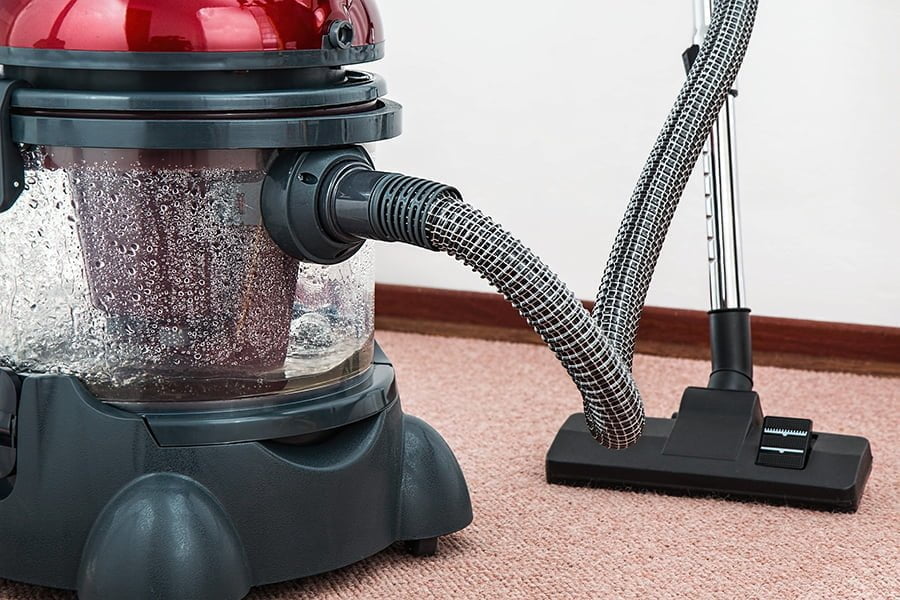 Carpets experience beverage spills, harsh cleaners, pet urine, and other causes of stains. You want something that can repel these such as polyester fibers. Others like nylon are more susceptible but you can treat them with anti-stain solutions.
Pattern Carpet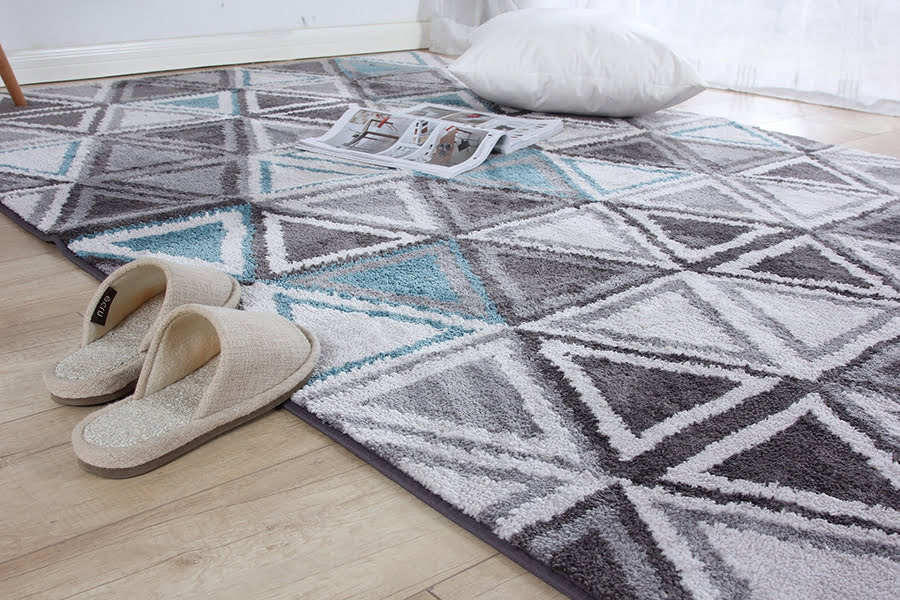 Carpets don't have to be plain and dull. Get one with a pattern that complements the interiors. The available patterns can be subtle, loud, or something in between.
Broadloom Carpet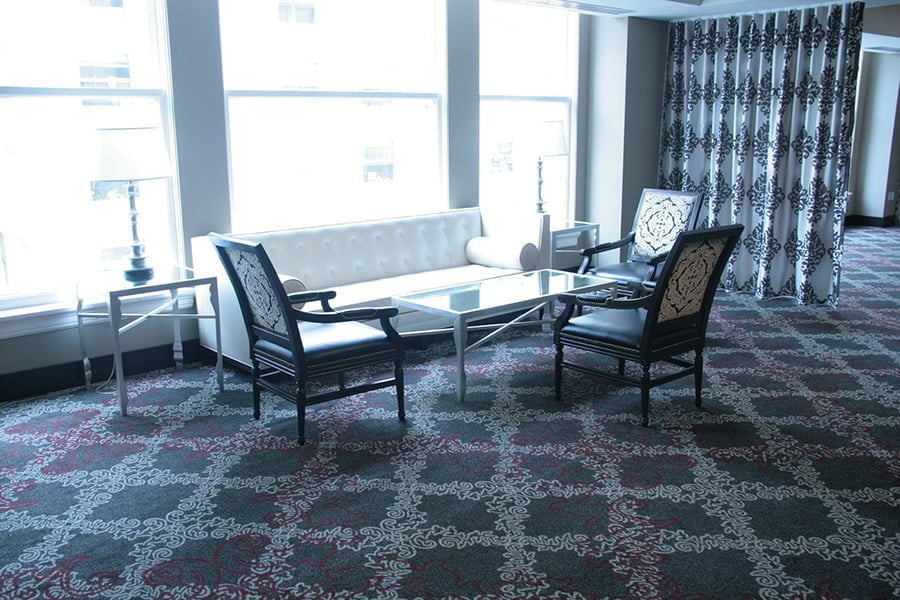 This is a type of carpet woven using a wide loom. The result if a tufted carpet that has its own appeal. It is a popular option for wall-to-wall installations.
Modern Carpet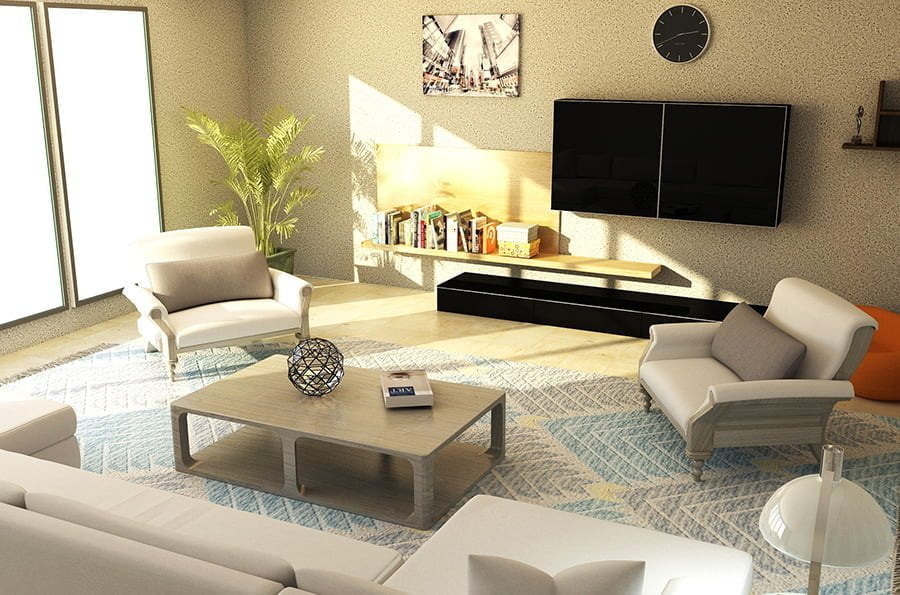 Carpet is usually associated with traditional homes but you could always get one that matches a modern home. Go for neutral colors and simple patterns if you want to stick to the minimalist aesthetic. Consider stripes and geometric shapes.
Indoor-outdoor Carpet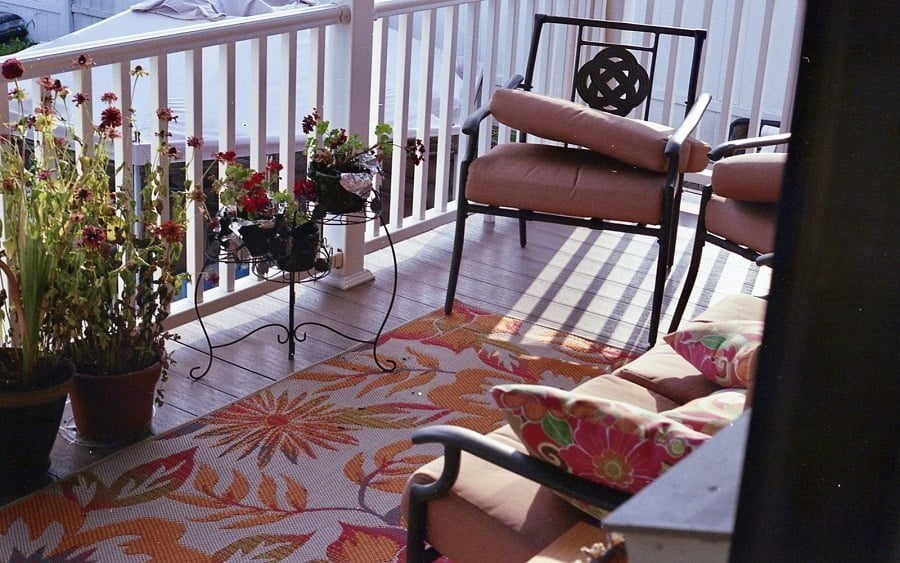 These are versatile carpets that can work well in any space. They are great for decks, patios, verandas, and terraces. They are durable, comfortable, and easy to maintain.
Living Room Carpet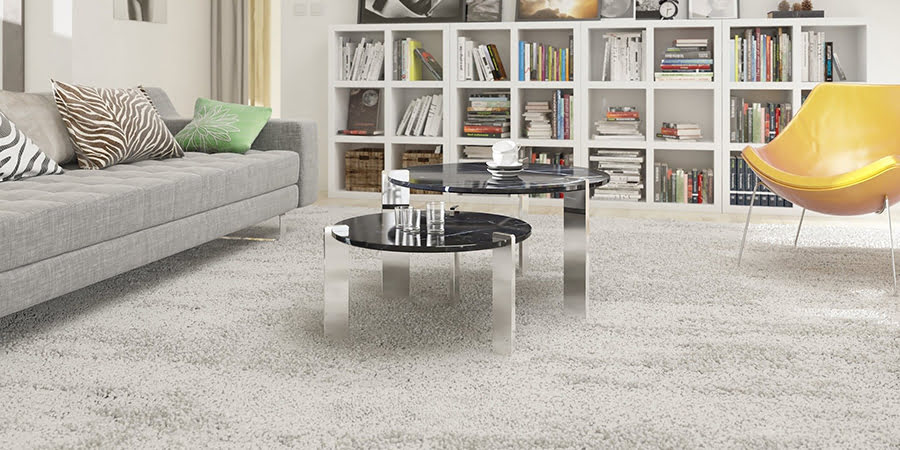 Lounge carpets can make space feel more warm and comfortable while injecting personality. Pick something with soft fiber, a color that matches the interior, and a pattern that catches attention.
Bedroom Carpet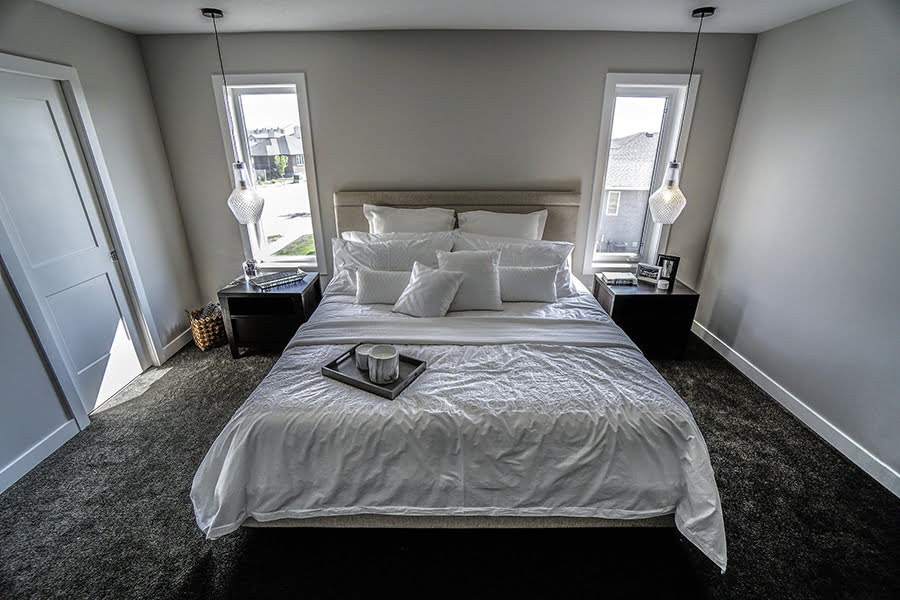 Bedrooms need to be comfortable above all else. That's why most experts recommend wool for a luxurious feel and excellent insulation. You can also get a wool mix with 80% wool and 20% synthetic fibers to reduce cost.
Basement Carpet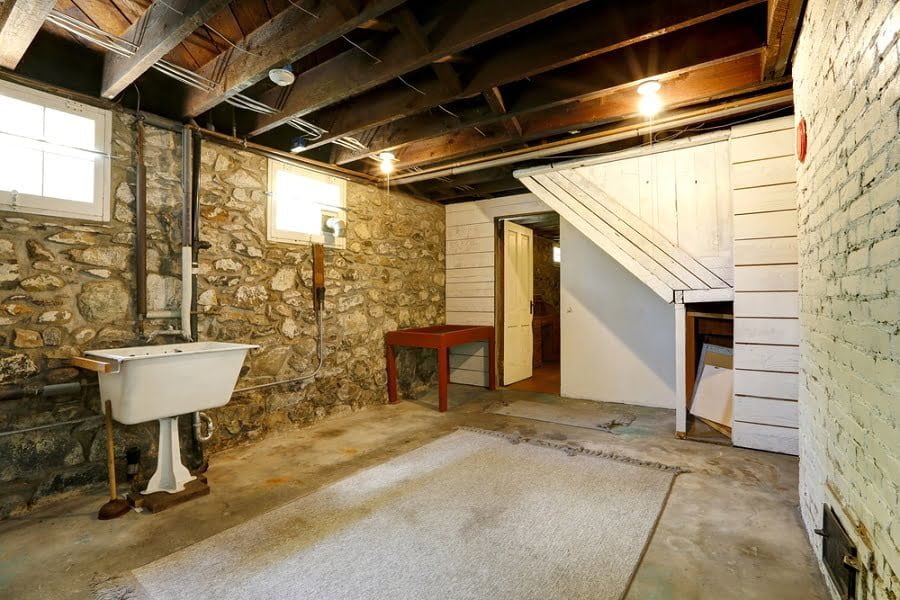 The basement often gets humid so find a carpet that can repel moisture and stains. Synthetic fibers work best in this kind of environment.
FAQ
How to cut the carpet?
Use a sharp knife for cutting. Start at the edge of the carpet making sure that you go through the hard backing. Work in straight lines using a tool if necessary. Keep your wrist fixed to avoid movement.
How can you clean different types of carpet?
Vacuuming is the first thing to do. Then, use a carpet cleaner for your specific type of fiber and wipe it with a rug.
Recap
Liked this article? Here's what you can read next: