Last updated on September 1, 2023
Here are over 400 (don't worry they're well organized) very clever and easy DIY storage ideas for a neat home in every room.
Storage is always one of the nagging problems at home that is not always so easy to solve. There are always things lying around the house, especially if you don't live alone, and more so if you have kids. You could buy shelving, racks, boxes, baskets and other storage systems but that can add up to spending quite a lot. But sometimes it takes just a little more creativity to keep the clutter away from your home with DIY storage ideas.
So check out the following lists of ideas that we have on our blog. This is an exhaustive list of everything we've ever written about storage solutions and organizing your home!
Storage Ideas for Small Spaces
Looking to declutter a small room and organize it for good, while creating beautiful decor? That's the goal everyone has. And it may not be as easy as it sounds even (especially!) if the room is small. However, if you look through these handy DIY storage ideas for small spaces, you ought to get a good idea of how to proceed in your home. (42 ideas)
Shoe Rack Storage Ideas
Anyone who has more than two pairs of shoes knows the woes of organizing them. It's easy to clutter up your entryway and home if you throw your shoes off and leave them anywhere out of place. Now multiply that by the number of your family members. In short, you need to see these DIY shoe rack ideas and these shoe rack alternatives – most of them are dead simple. (82 ideas)
Under the Bed Storage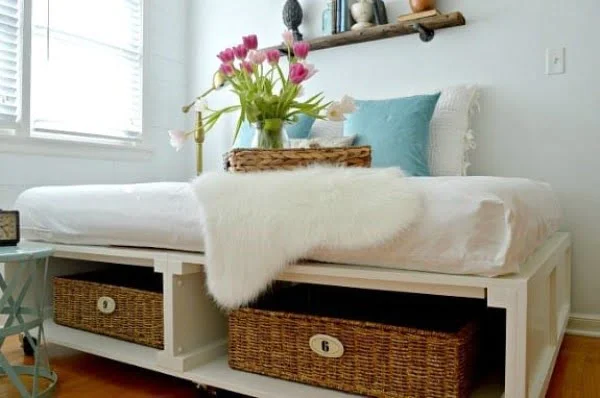 When it comes to bedroom storage, there's no better way to increase space than using the usually dead space under the bed. The best part is that your bed doesn't have to have a frame with storage (although it can – more on that later). You can add easy DIY under the bed storage in these easy and cheap ways. (15 ideas)
Bed Frames with Storage
And if you're an experienced DIYer who likes to take their projects to the next level, you always have the option to build a roomy bed frame with ample of storage space. You don't even need a closet when you have one of these. Up for it? Check out these DIY bed frames with storage. (61 ideas)
Bathroom Storage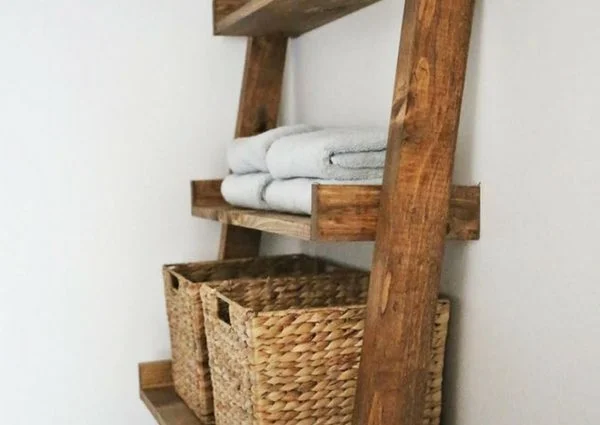 The bathroom is not an easy area to organize even if it's small. That's because you have many things in it and you use most of them all the time. You need to put everything to places and keep it handy at the same time. And that's not an easy task to handle, especially if you want the decor to look great too. Check out these DIY bathroom storage ideas to figure out how you can do it the easy way. (25 ideas)
Bathroom Shelves
A bigger bathroom can benefit from wall shelves. You can double, triple, or quadruple your bathroom storage space with stylish DIY bathroom shelves. Its the ultimate solution that is all the rage right now. So check out these ideas for DIY bathroom shelves and get inspired. (30 ideas)
Kitchen Storage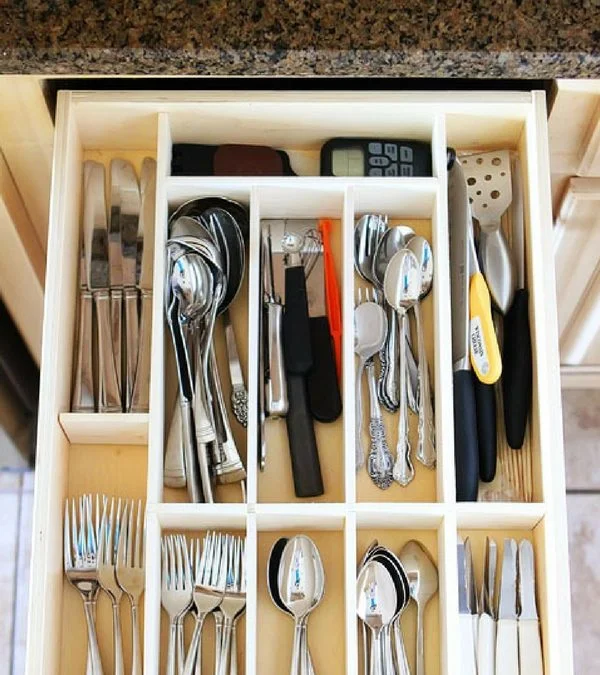 Finally, we've come to the kitchen. It's perhaps the place in any house that gets cluttered most often (that is if you cook at home). There are tons of things you use to prepare food, various products you consume, and so one. And everything needs to have its place. Don't forget the decor value too. You want a kitchen that gets likes on Instagram and Pinterest, don't you? So check out these DIY kitchen storage ideas that will make organizing your kitchen easy for you. (32 ideas)
Pantry Shelves
Want to increase your kitchen storage space even more? Think about building a pantry if you don't have one. It's the ultimate storage space in the kitchen that solves all the problems of organizing. And we have some wonderful ideas for DIY pantry shelves as well. (27 ideas)
Produce Storage Bins
Storing your veggies and fruit can require extra storage space you don't have. Make a decor feature out of it by creating one of these beautiful DIY produce storage bins and stands. (14 ideas)
Hanging and Floating Wall Shelves
Hanging and floating shelves have more decore value than they offer space for storage, but they are terrific nonetheless. If you want to up your home decor a notch while staying functional, you have to build some of these DIY shelves. (50 ideas)
Corner Shelves
This type of shelves is almost magical in its usefulness. Just think about all those empty corners in your house you could be using for storage and decor. The possibilities are endless. So you must see these DIY corner shelves and make use of an empty corner or two in your home. (20 ideas)
Bookshelves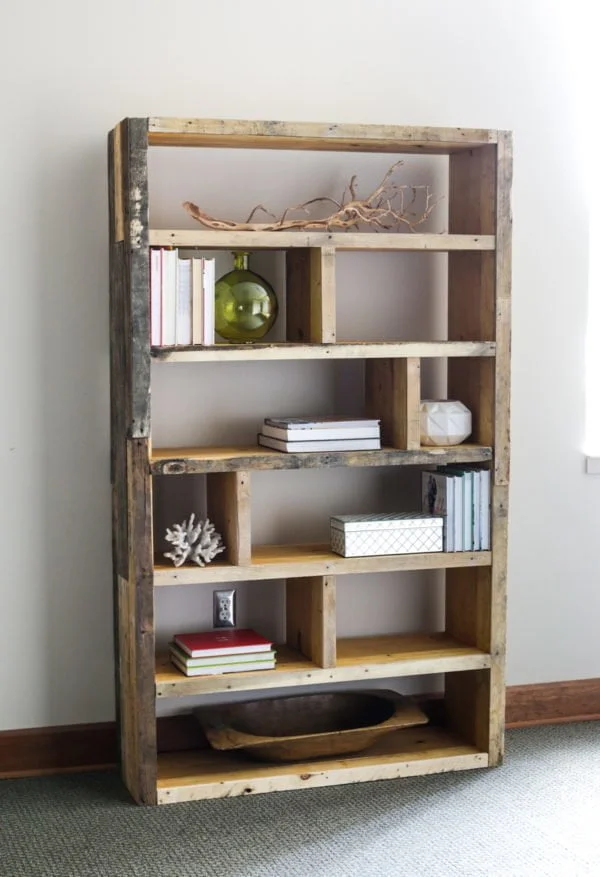 A bookshelf is one of the easiest pieces of furniture to build. There's only one reason why you would not build one as a DIYer, and that's if you have not enough space for it. Otherwise, go for it. Check out these wonderful DIY bookshelves and get inspired. (22 ideas)
Storage Bins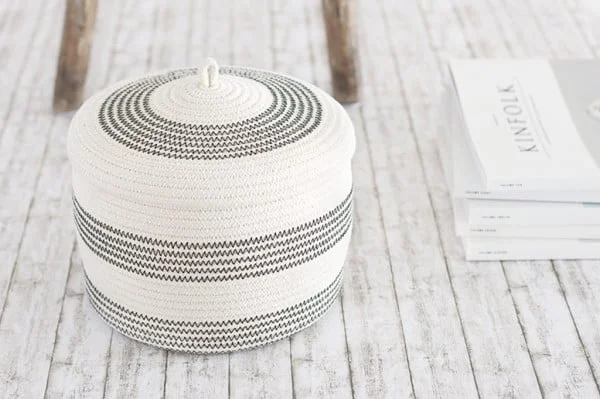 Stylish storage bins are not only a great way to organize your home better. They are trendy decor items that are all the rage right now. Want to have plenty of them whenever you need to stash something away? Check out these easy DIY storage bin ideas. (25 ideas)
Recap
Liked this article? Here's what you can read next: