Last updated on April 6, 2023
Here are 20 shoe rack alternatives that will help you organize your shoes in style without resorting to the traditional rack. Read on!
Storing shoes is a task that lends itself to a lot of creativity. There are a lot of shoe rack ideas and DIY solutions to help you with that. But you should know the alternatives too.
We've gathered some of the best alternative shoe storage solutions, from over-the-door racks to closet organizers and entryway benches. Whether you're looking for a simple DIY shoe rack solution or something more elaborate, these options are sure to fit your needs and style.
Vertical or Hanging Rack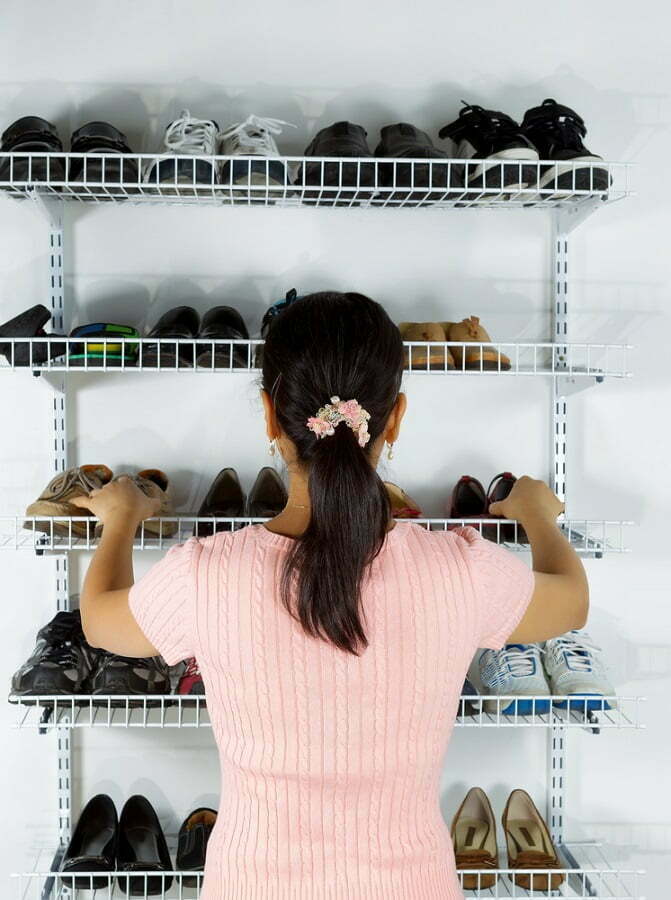 Whether you live in a small room or prefer to hang your shoes from a wall-mounted rack, these racks are designed to be compact and easy to install. They are sold as versatile organizers, so you can also use them for shoes.
Clothing and Shoe Rack Combo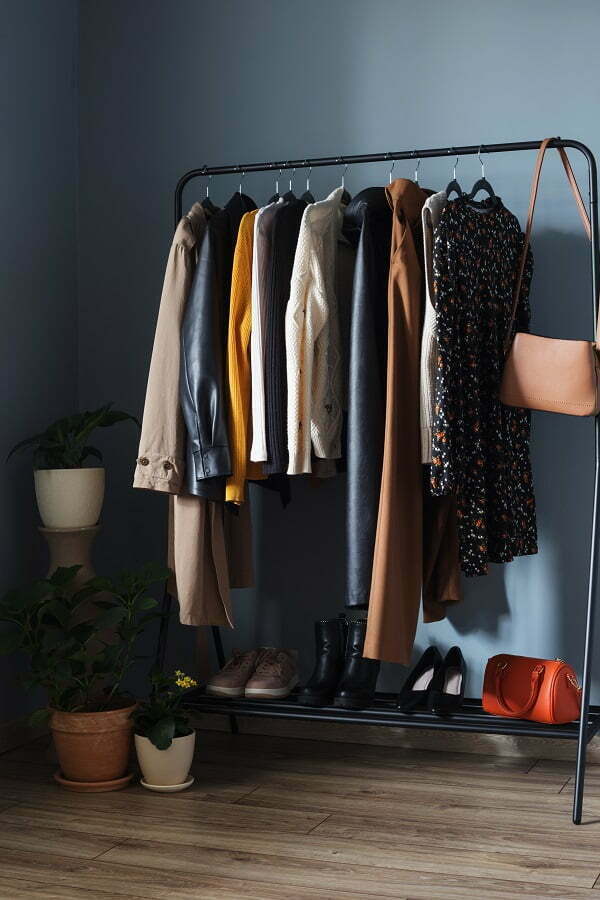 A narrow shelf is an excellent choice for more extra storage space. However, the rack may be too narrow if you want to store shoes. Combo racks usually allow enough storage to store a few pairs of shoes, and they work as excellent coat rack alternatives too.
Under the Stairs Shoe Storage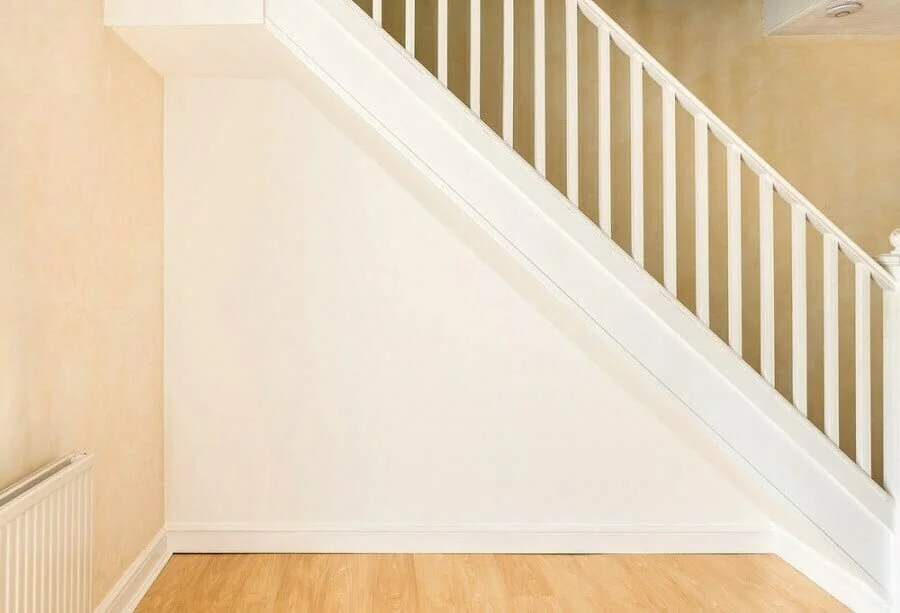 Under the stairs, shoe storage is a place for storing shoes in a closet under a staircase. This type of shoe storage is usually found in houses that have an attic or basement.
IKEA Bookcase
The good old IKEA Billy bookcase. This shoe storage idea is handy, as it keeps your shoes out of sight. It also makes them easy to find when you need them.
Simple Wood Shoe Rack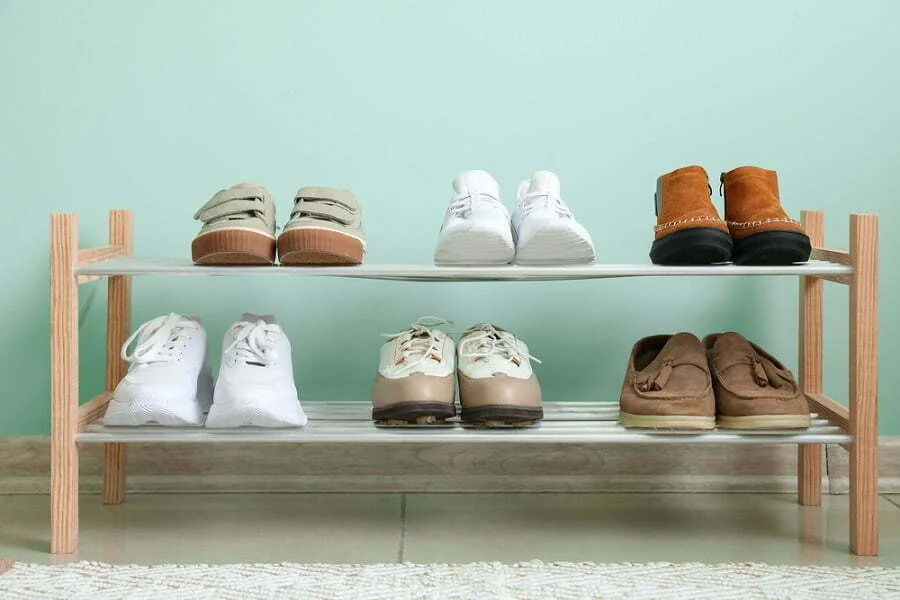 A simple DIY wood rack is a simple project to make yourself. It will serve you as a shoe rack option, and you can make it over the weekend.
Wire Rack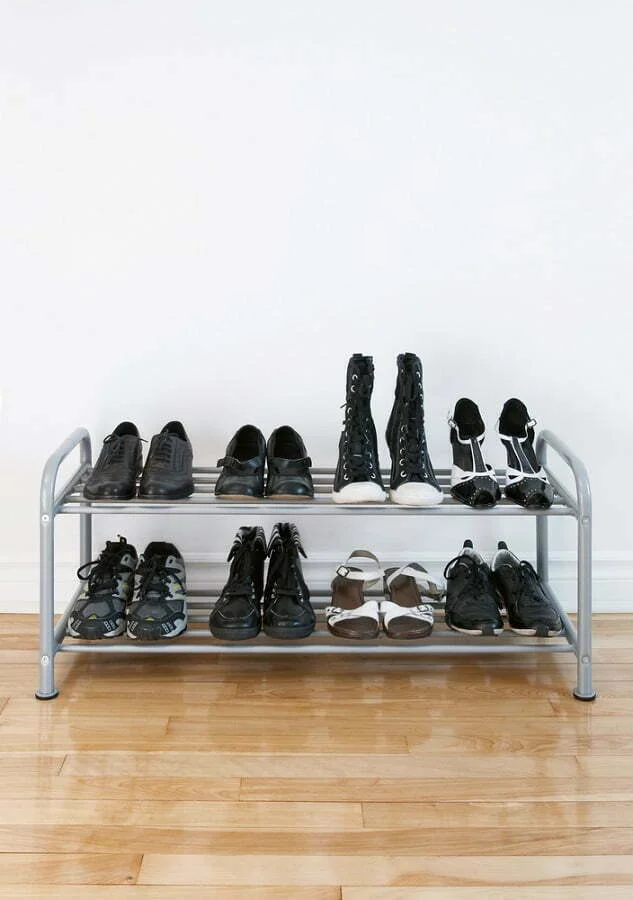 A vintage wire rack is simple and elegant. It looks great in any room. It has a small footprint and does not take up much space. Because of the wire construction, there is no bulky look.
Combo Shoe Rack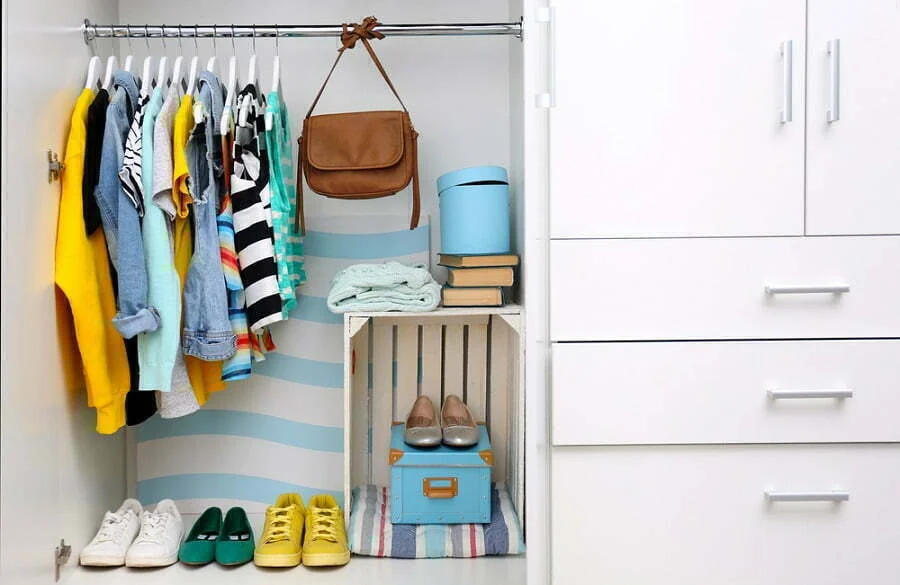 We love multitasking furniture pieces. A combination rack that can hold multiple items is a great thing to have in small spaces.
Metal Shoe Storage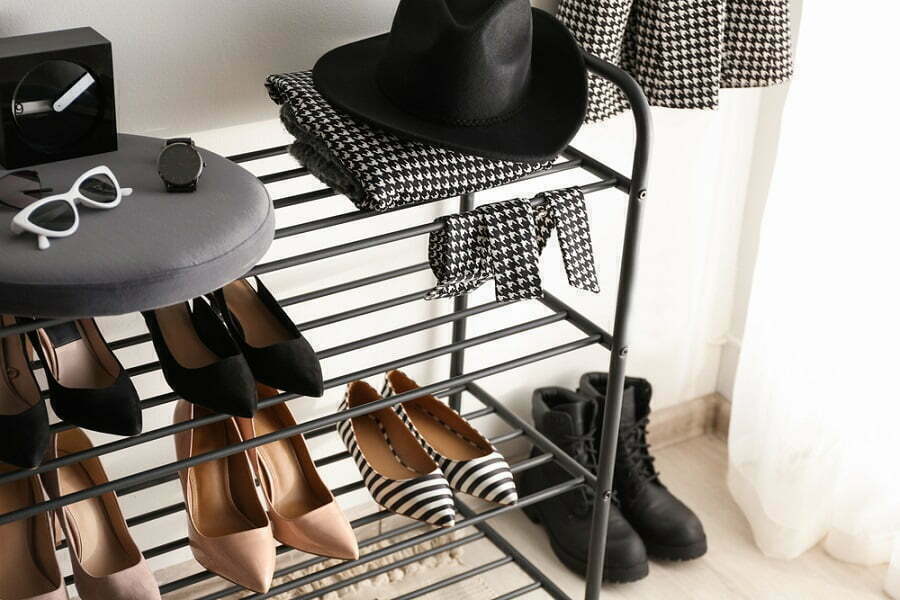 A vertical rack fits a lot of pairs of shoes. It's a practical solution for those with lots of shoes to store, but it doesn't skimp on design. The weighted bottom prevents the rack from falling over while you spin it.
Bench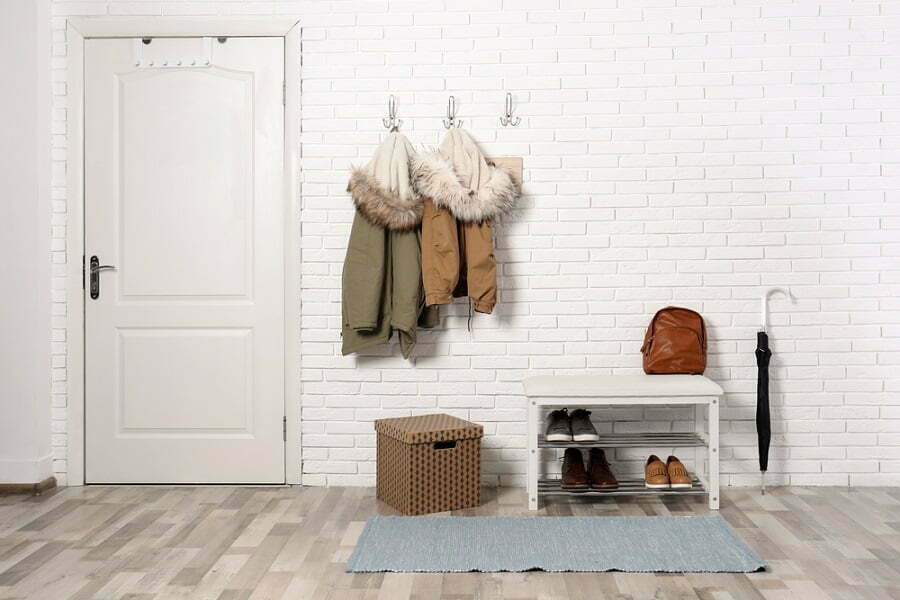 A shoe storage bench is a handy item for every household. This product provides a comfortable place to sit while removing or tying your shoes. It also works well as a coat rack.
An organized entryway is essential. A storage system is vital for entryway designs to help households manage clutter. Entryway shoe storage should be designed to fit the needs of the household.
Boot Tray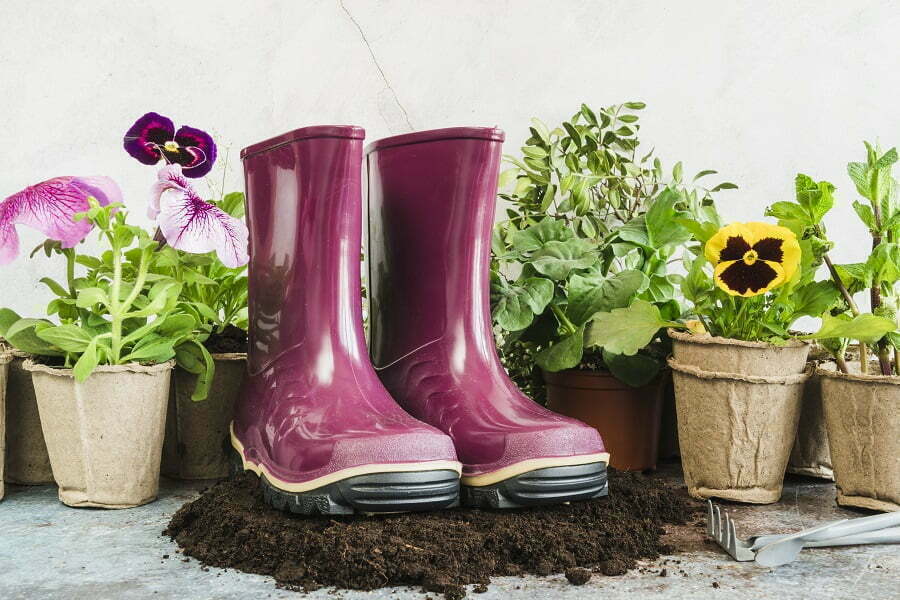 A boot tray is a simple but effective tool to help keep your house tidy. It keeps your floors free from dirt and mud and saves your feet from getting cold and wet. It is also helpful when you need to store your muddy boots in the winter.
An elegant option for avoiding dirty floors, the boot tray is made from pine wood and cleans easily for ongoing maintenance. Natural wood grain is visible beneath dark black stain, creating an updated style that fits any home. Place your boot tray underneath an entryway bench if needed to save square footage in a small space.
Experiment with different decor items and your boot tray. You can, for example, make a tray of pebbles. Or create a decor vignette with flower pots by the entryway. You can keep this tray by the door inside or on the porch.
Ladder Shelves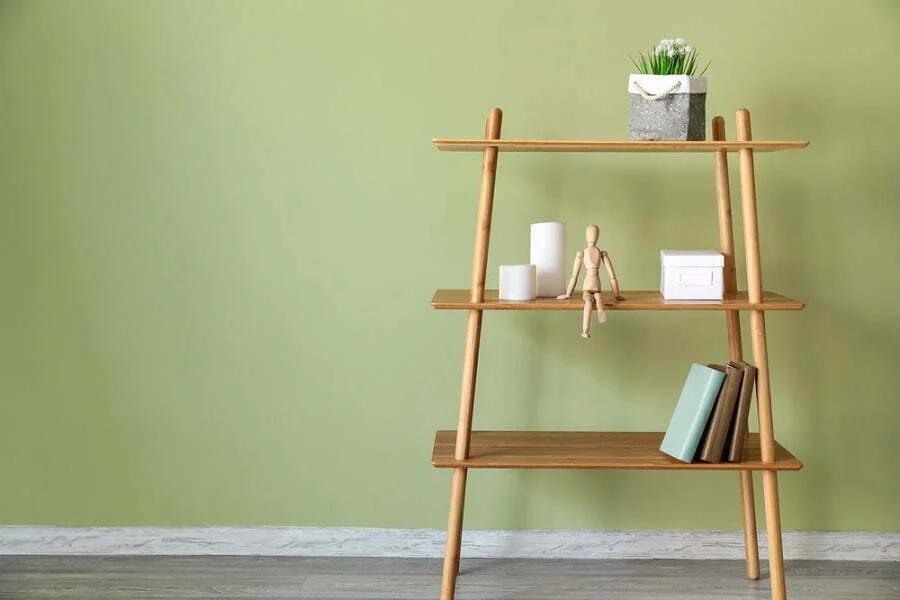 Ladder shelves are trendy among DIY channels across the web. You may use a ladder books heft and repurpose it into a shoe shelf or make some use of an old A-frame ladder in your garage. Make sure you stand the ladder upright and place boards across each level of the ladder rungs to create your shelve.
Wooden ladders give a classy look to any entranceway. However, shoe storage is limited by the size of the ladder. If your home has an open floor plan, consider adding a coat rack or other type of shoe storage.
This modern version of the traditional ladder shelf is sleek and stylish. Made from steel with a matte finish, it has a small footprint and four shelves for storage. It also comes in a variety of colors.
Hall Tree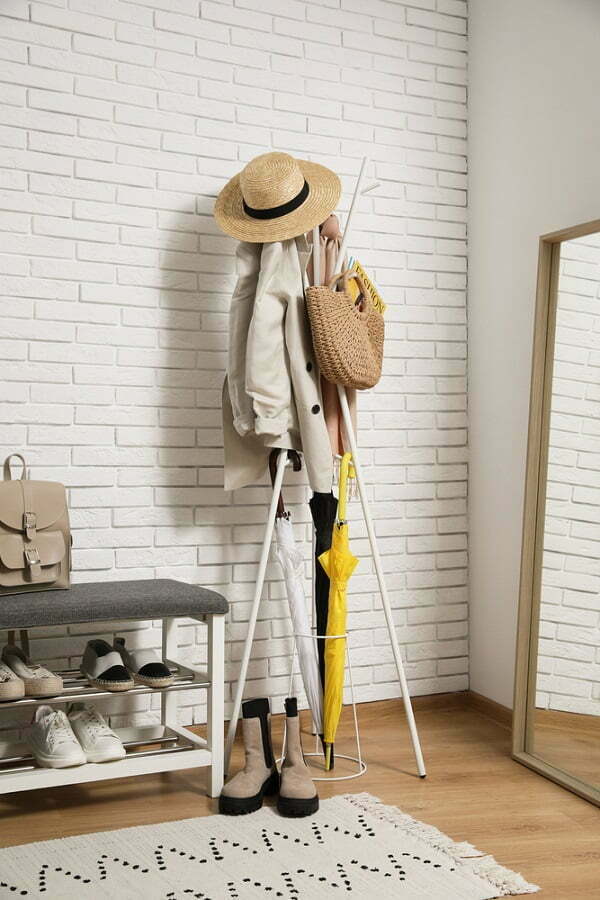 A hall tree is an excellent solution if your entrance needs some work. It provides space for everything you want to be dropped off after walking in the front door. It also gives you a place to sit while putting on or taking off your shoes.
A hall tree is an easy way to organize your hallway. Hangs your coats, and keep your shoes and other items out of sight.
PVC Shoe Rack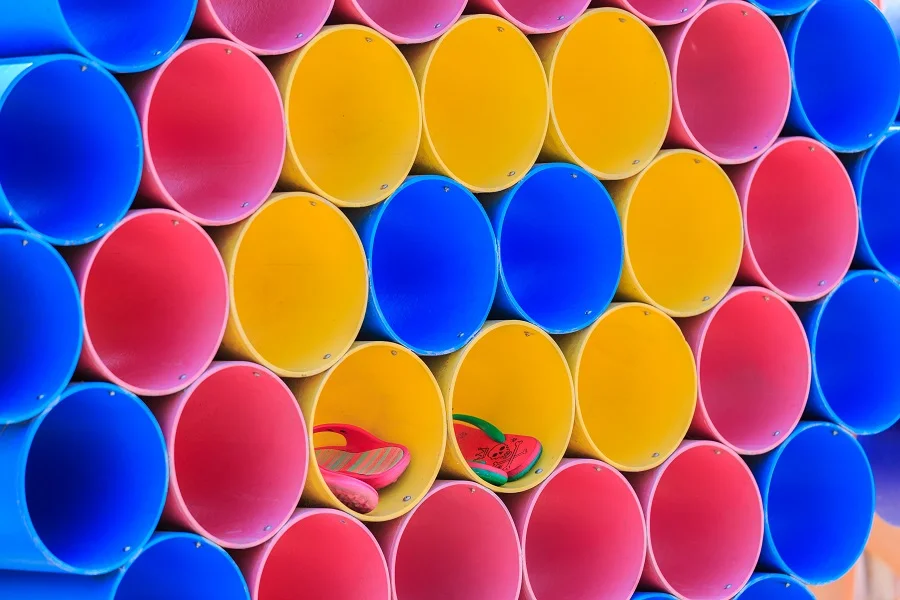 A PVC shoe rack is an item that can be used for storing shoes in a closet. It is usually made of PVC pipes stacked on top of each other.
Steel Open Shelving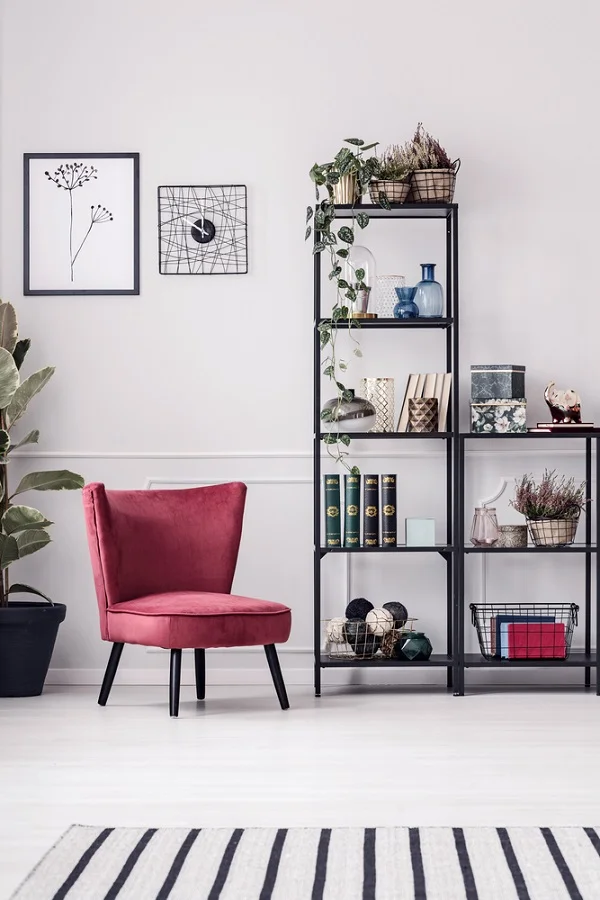 Open shelving is a classic design that works well for shoe storage. The steel shelf is utilitarian and looks good in almost every setting.
The best part about this open shelving unit is its versatility. It can be placed anywhere in your house.
Wood Crates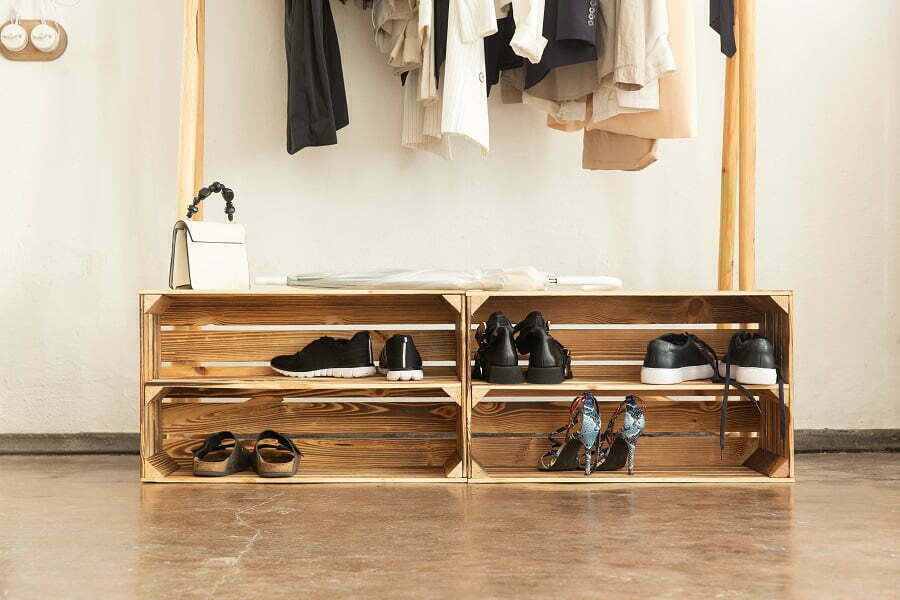 Crates are ideal for organizing shoes because they provide ample space for hanging many pairs at once. They come in different sizes and shapes, making it easier to find the right one for your home.
You can buy wooden crates online or at local stores. Wooden crates are sturdy and durable. They do not need to be painted or stained. They can be left natural or painted to match the rest of your decor.
Lazy Susan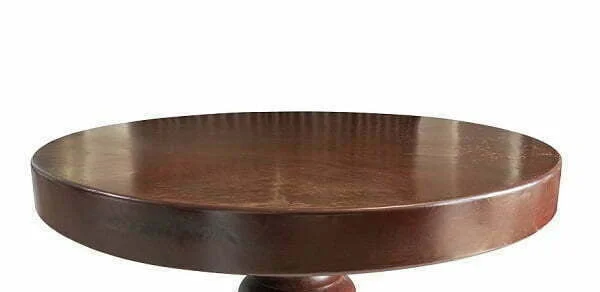 If you have an extensive collection of shoes, then a lazy susan will help you track them all. This revolving cabinet allows you to see all your shoes at once.
It is a simple yet effective way to store your shoes. It can be placed in a closet or an unused corner at home.
Pallet Shoe Rack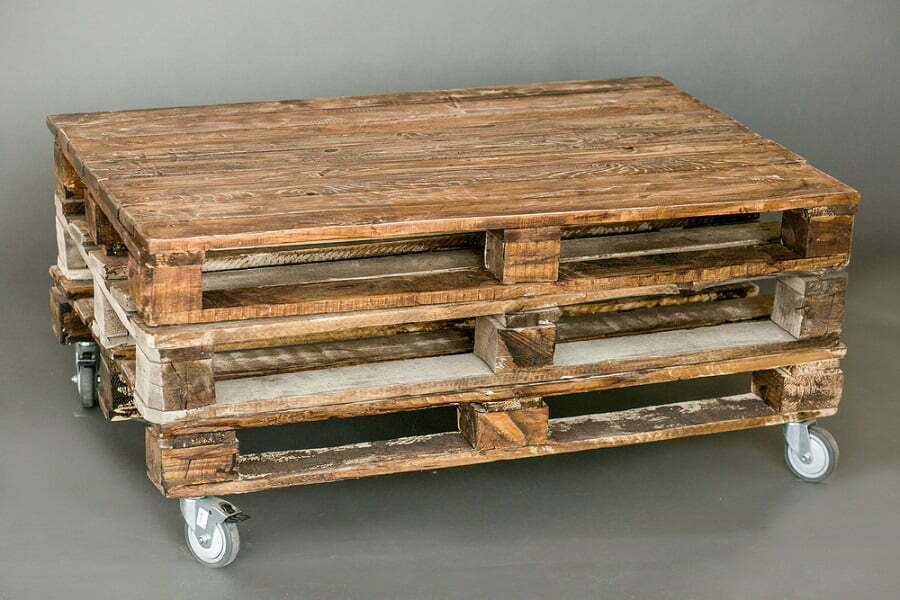 With pallets being so standard these days, you should have no problem finding one. Pallets are perfect for shoe racks because they are inexpensive and versatile.
They can be used indoors or outdoors. You can even stack multiple pallets together to get more storage capacity.
These are just a few examples of what you can do with shoe racks. There are many options available to you. Choose which one suits your style and your budget.
Hangers for Shoes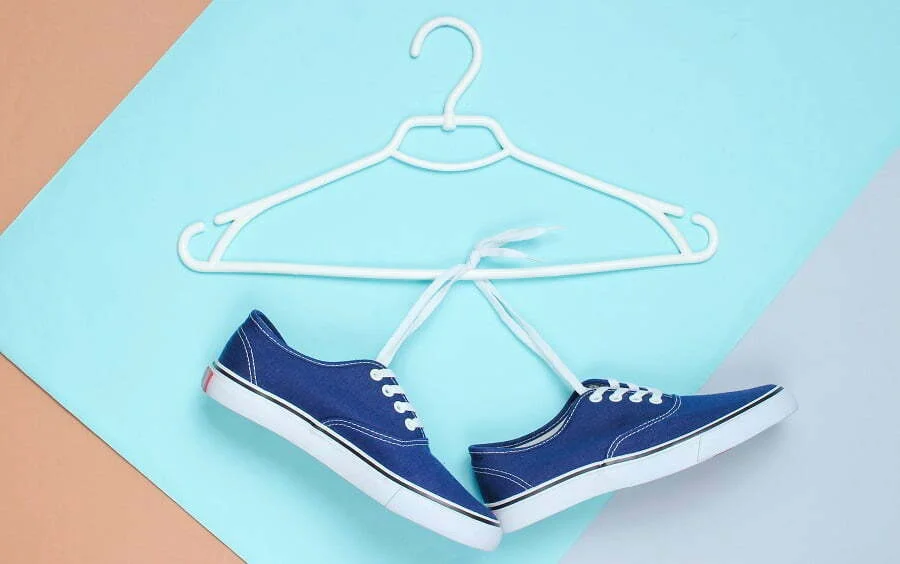 Hangers are another option for keeping your shoes organized. You can use regular clothes hangers to hang shoes in the closet for an interesting storage solution. It looks fun if you hang the shoes on an open rack too.
Wall Hooks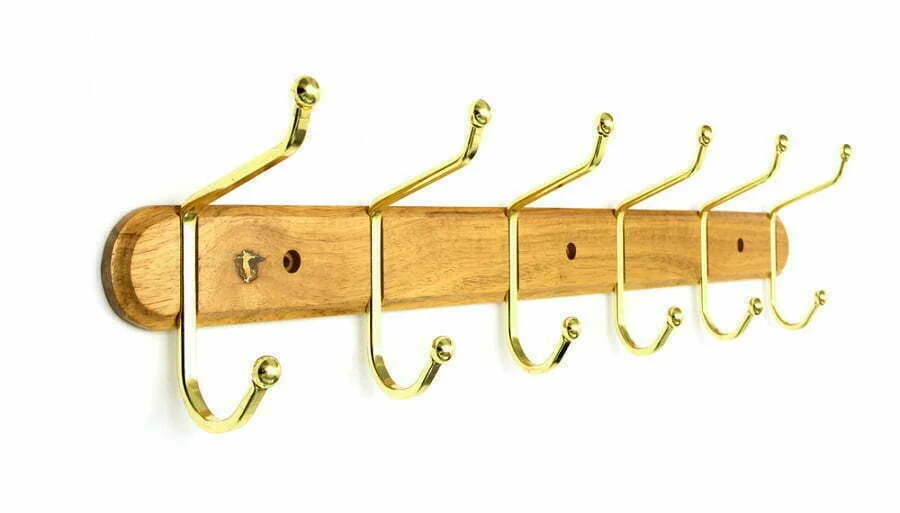 Wall hooks are another great way to hang up your shoes. They are very convenient because they allow you to put your shoes away without having to go through the hassle of searching for a hanger. Hang a wall hook rack low, and you have easy storage for shoes.
Deep Drawers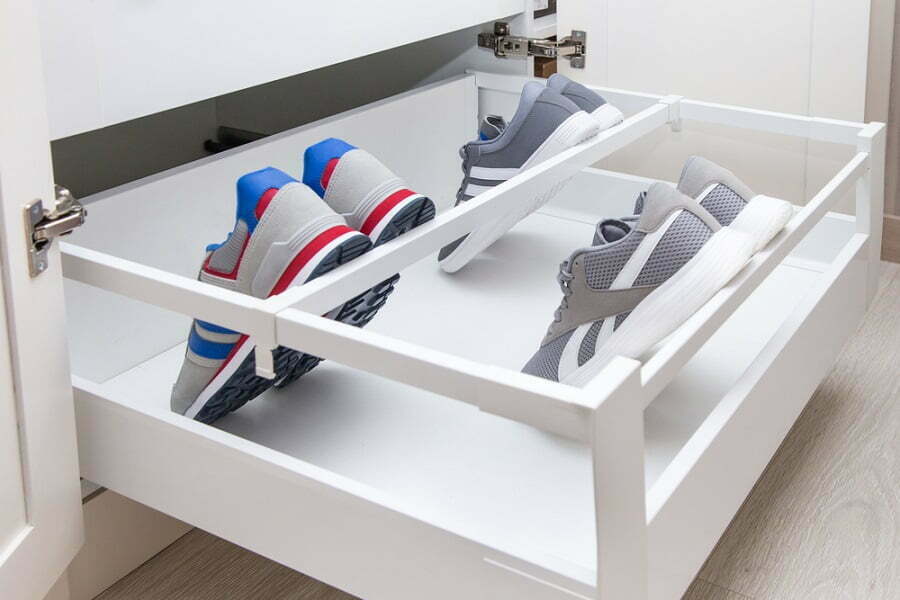 Another option for shoe storage is deep drawers. These drawers are ideal for storing a lot of shoes. They are typically found in closets and dresser drawers.
FAQ
What should you consider when choosing shoe storage?
The first consideration is whether you want a wall-mounted shoe rack or a portable one. Wall-mounted racks are more stable and easy to install. They can be used indoors and outdoors. Portable ones are usually smaller, lighter, but cheaper.
How much does it cost to buy shoe storage?
It depends on what kind of shoe storage you choose. For example, a shoe rack with multiple shelves will cost more than a single shelf. Also, the price varies depending on the materials used to manufacture the shoe storage.
Where can I get a good shoe organizer?
Many online retailers sell high-quality shoe organizers at affordable prices. You can visit their websites to check out their products. Amazon is a good place to start.
How do you make a simple shoe rack?
If you have access to woodworking tools, you can build a shoe rack yourself from pallets. Otherwise, you can purchase ready-made shoe racks.
How do you store shoes without space?
Use shoe trees and tall narrow shelving units. These help you avoid shoe clutter and keep your shoes looking neat.
Liked this article? Here's what you can read next: