Last updated on September 22, 2023
These creative coat rack alternatives don't look boring, and they solve the clutter issues in your entryway. Read on!
Much like judging a book by its cover, you can say a lot about the home's decor by its entryway design (or any area by the entrance.) And you know what can make or break it — the coat rack.
Traditional racks are boring. We're all tired of the old tree rack or an array of hooks on the wall. Yes, they can sort your outerwear. But then it quickly becomes a pile of clothes hung on a wall.
If we look at the trends, we can find a lot of creative ideas. And they are not necessarily traditional coat racks. Creativity abounds — from reused door knobs to tree branches and cleverly designed hangers. Let's not forget the rustic touch with lots of wood textures — the entryway lends itself to the style more than anything else.
So here are quite a few creative alternatives to the coat rack for you to ponder.
Wall-mounted Rack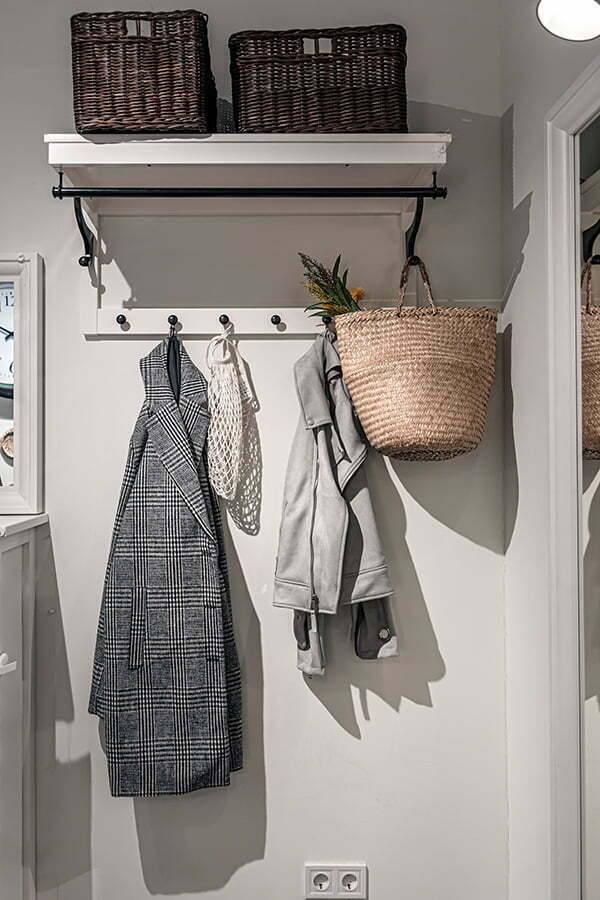 The tried-and-true solution of a wall-mounted rack is always a safe bet when considering how to store hats and coats.
Slim Storage Organizer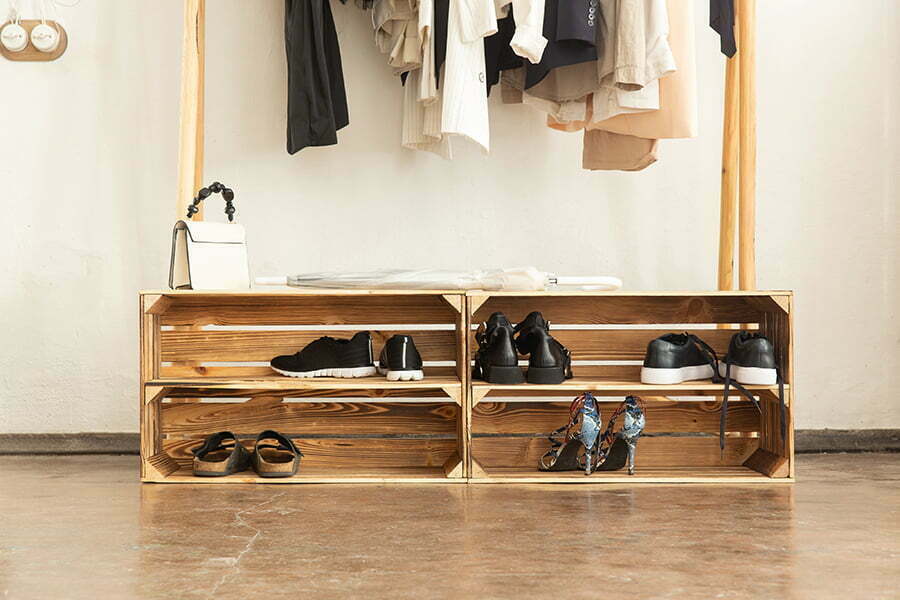 Such a storage unit can run along the wall like a sideboard and occupy minimal space. It can provide vertical hanging space for coats and other outerwear. You can purchase a slim storage organizer in the range of $30 to $50.
Dowel Coat Rack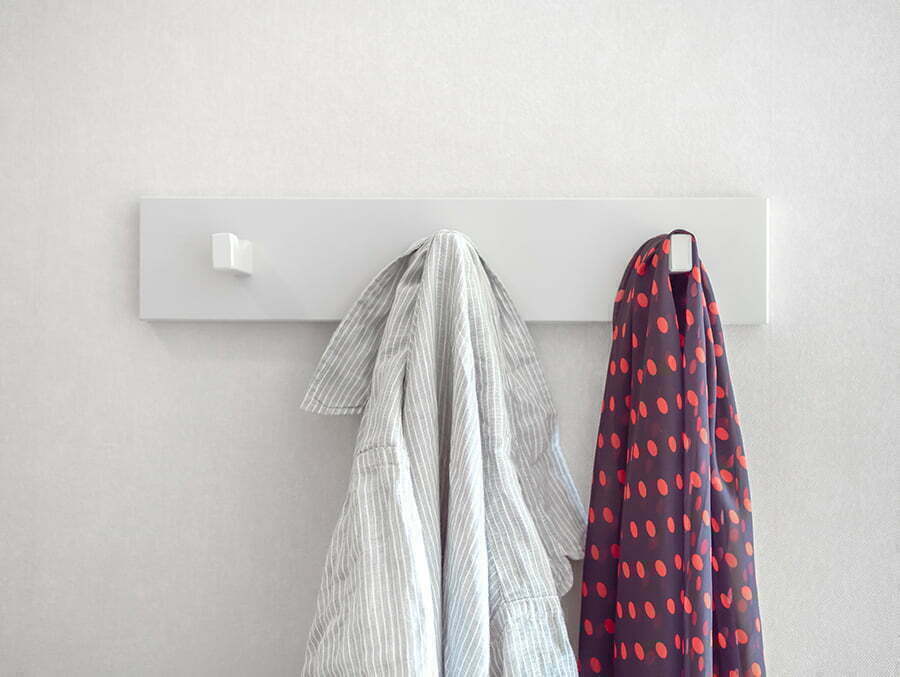 Dowel coat racks may look fancy, but you can make one in minutes. Although it won't break the bank to buy one, you can save money and have more fun by making your own.
To purchase this item would cost less than $50.
Shutter Coat Rack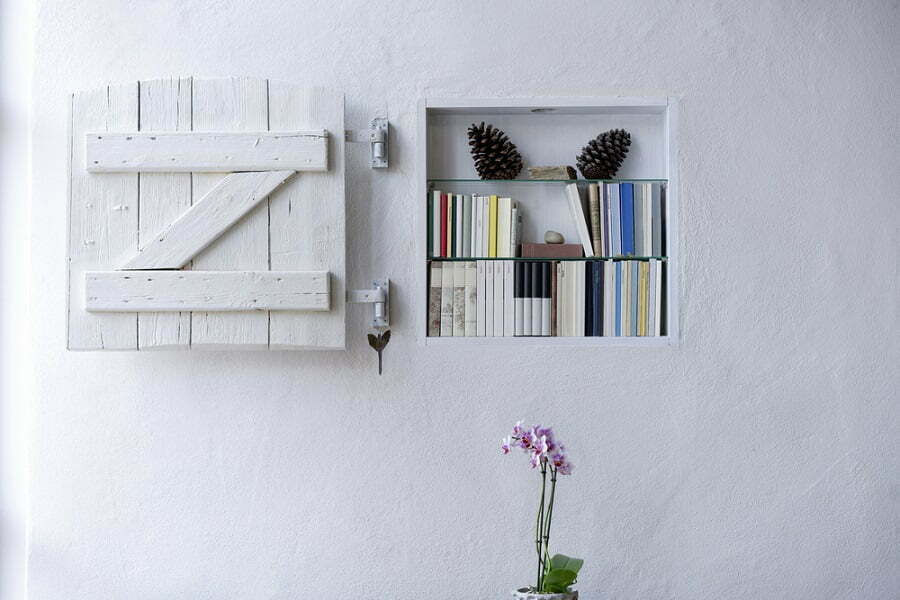 Any type of shutter can work as a decorative board for hooks. Pick shutters made of a material that can support hooks. Think about the shutters' weight as well (that the wall can hold.) You can get old shutters in a thrift store for this project.
Spoon and Fork Rack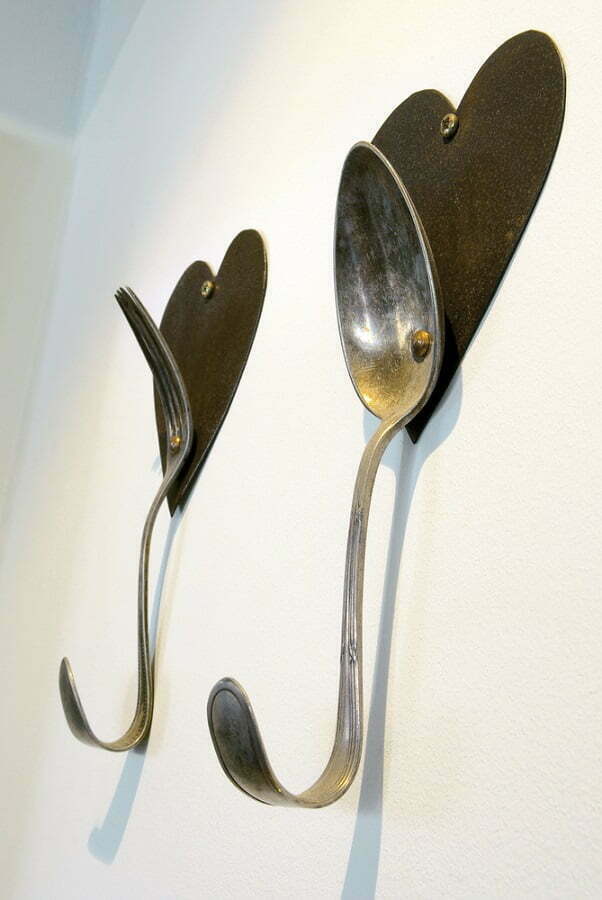 This coat rack was crafted from recycled steel spoons and forks. The utensils have been twisted into a hook form and attached to wall.
Nails driven through them with a hammer keep the hooks firmly. These hangers can be easily nailed to any board, such as a pallet or a 2×4 board.
Branch or Driftwood Coat Rack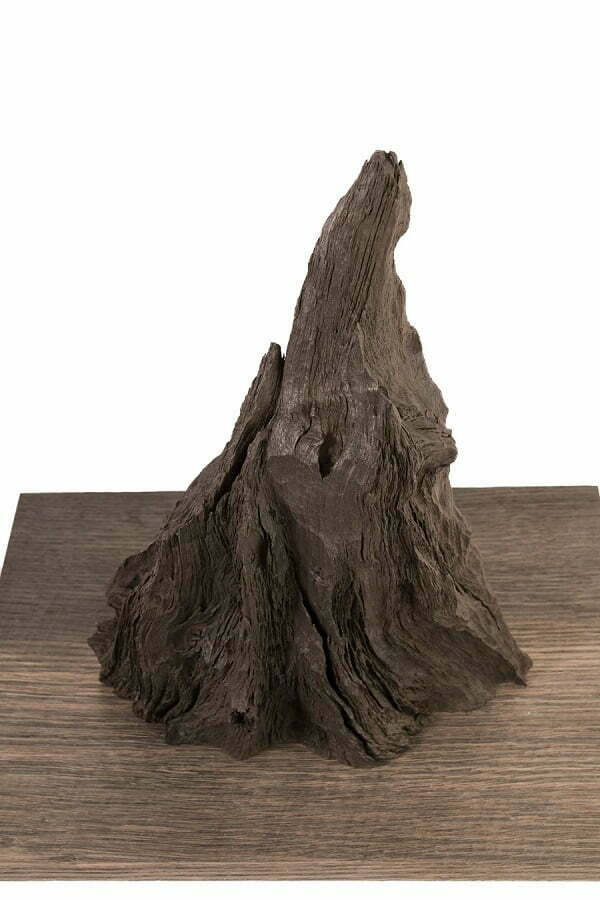 The coat tree made from natural tree branches or driftwood is one of the most novel and fascinating design elements. The live forms of the branch wood make interesting wall hooks with a lot of decor appeal.
Hidden Closet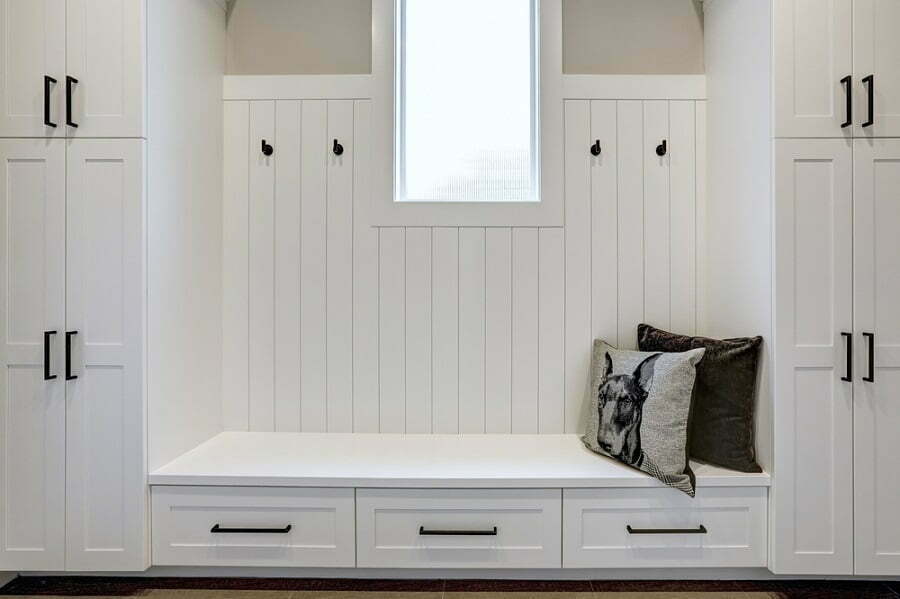 Not everyone appreciates the public display of coats. A coat closet is ideal if that describes your aesthetic. A closet nearby can keep the coats and other outerwear out of sight.
Open Closet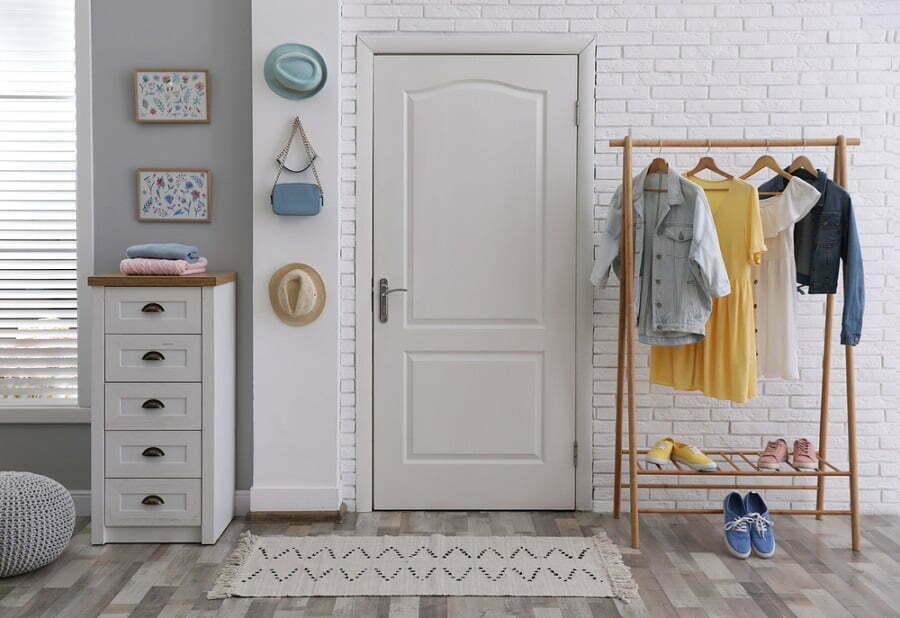 When it comes to functionality, an open closet is virtually identical to a closed one, except there are no walls to speak of.
Find a vintage clothes rack style as an option that offers enough storage and decor value. An open closet will only work if you have a large entryway or a foyer.
Peg Rail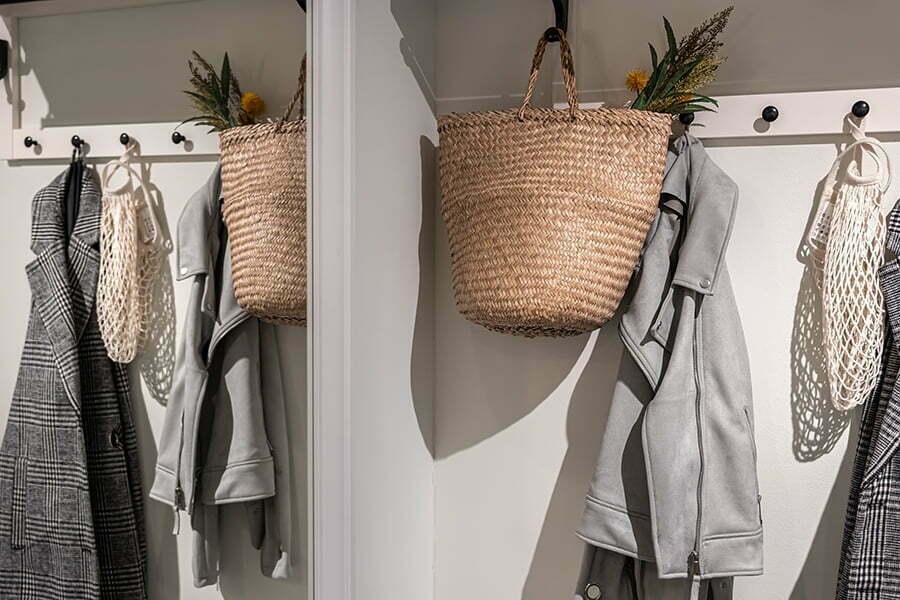 The ability to hang coats on the wall saves valuable floor space for other uses.
This peg rail is slim enough to fit in a closet or under the staircase while complementing a home's traditional design. The pegs serve a dual purpose as a decorative element and storage provider.
Vintage Doorknobs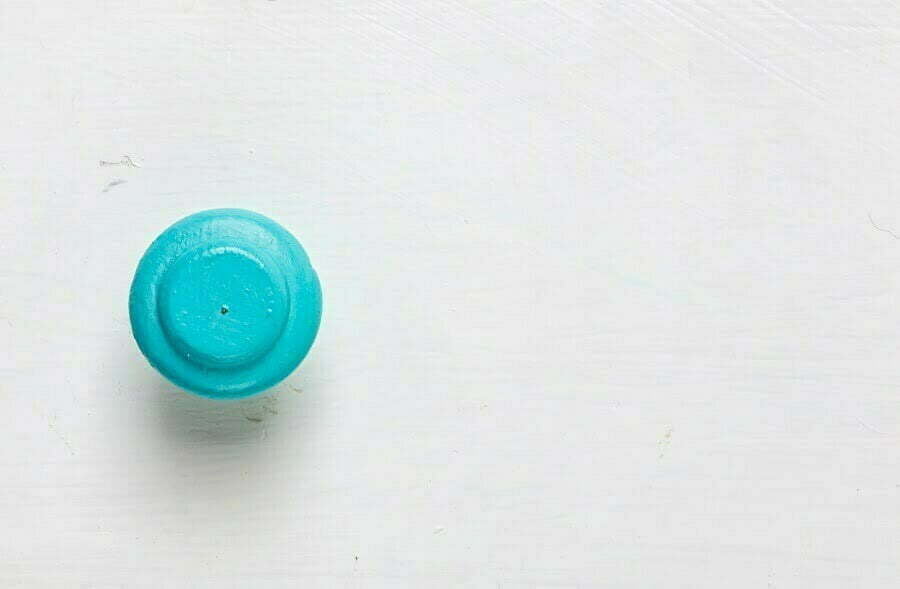 Clothes and coats look good hung on doorknobs. You can get these in flea markets, but also you can get vintage-style knobs in hardware stores. Just fix them on the wall to use as a coat rack.
Put up as many hooks as you want without breaking the bank; all you need is a screwdriver (or some heavy-duty adhesive versions).
Old Hammer Hooks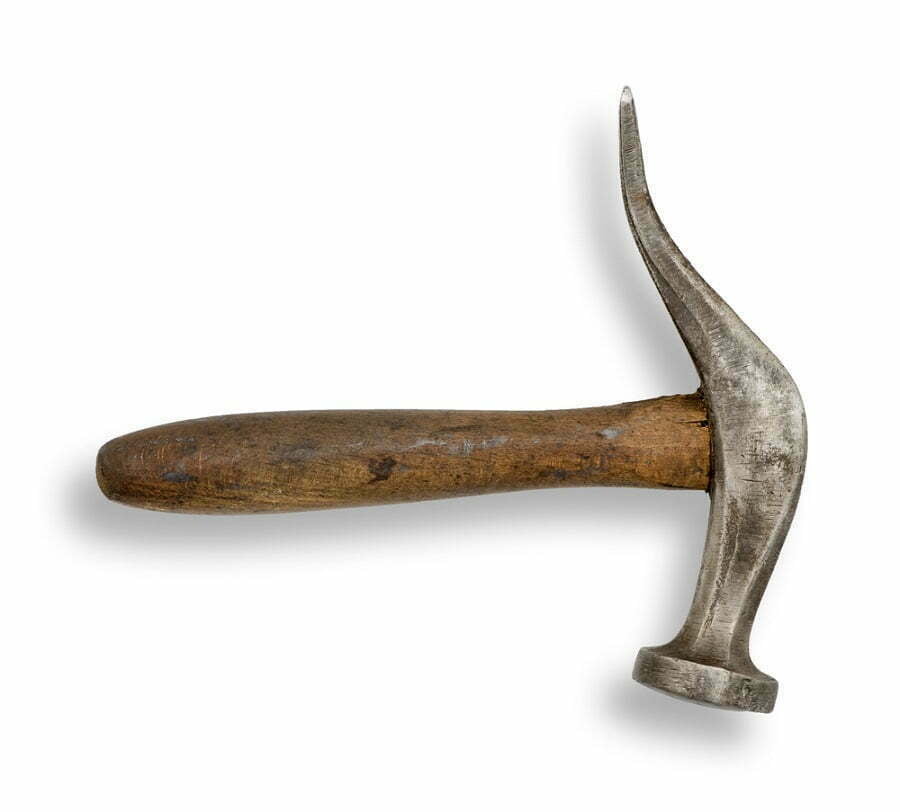 You can repurpose simple items into attractive wall hooks and racks. The idea is not to use new hammers but to find old tools that you can repurpose for the project.
You can get these cheap in flea markets and even scrapyards.
In reality, this construction has only one challenging aspect. You'll need a method for maintaining a constant hammer-up angle.
Yardstick Coat Rack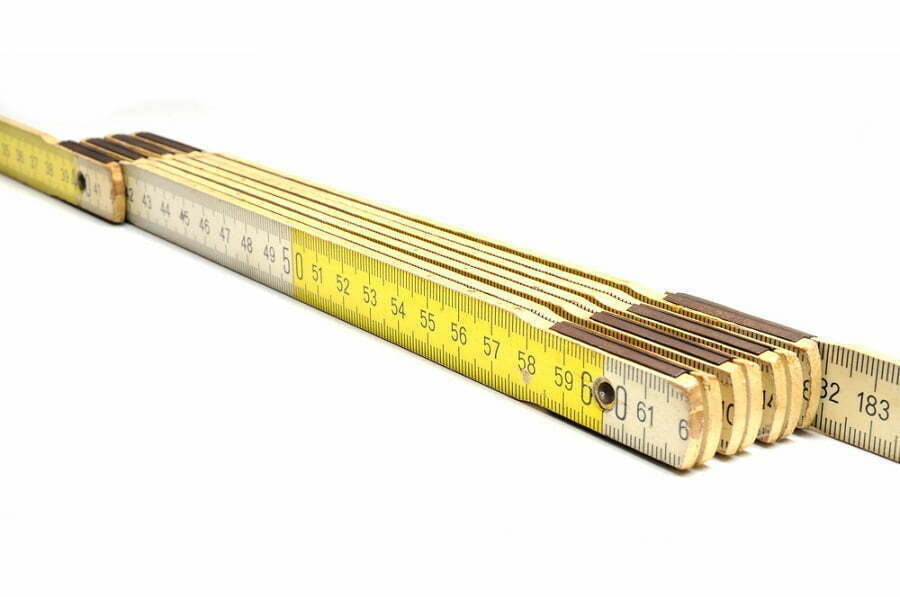 The yardstick coat rack is one-of-a-kind in every way imaginable. They're usually made of wood or plastic and have metal or plastic hinges so you can fold them up.
How do you make a rack from it? Cut the yardstick up and create a decorative board for the hooks.
Repurposed Mason's Trowels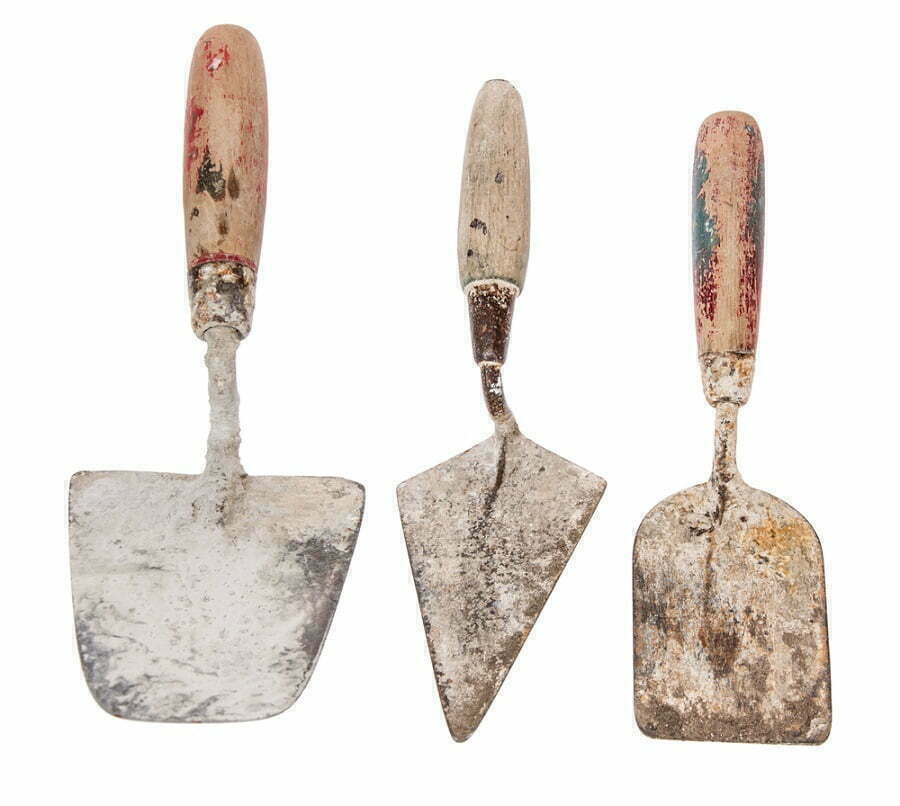 When screwed into a sturdy mounting board or wall, masonry trowels become sturdy hooks.
The masonry trowel is a specialized hand trowel for working with mortar and concrete in brick and stone construction. There are a variety of sizes and shapes to choose from that would fit as a repurposed hook.
Make a coat rack out of repurposed trowels, it is inexpensive.
Hitch Pins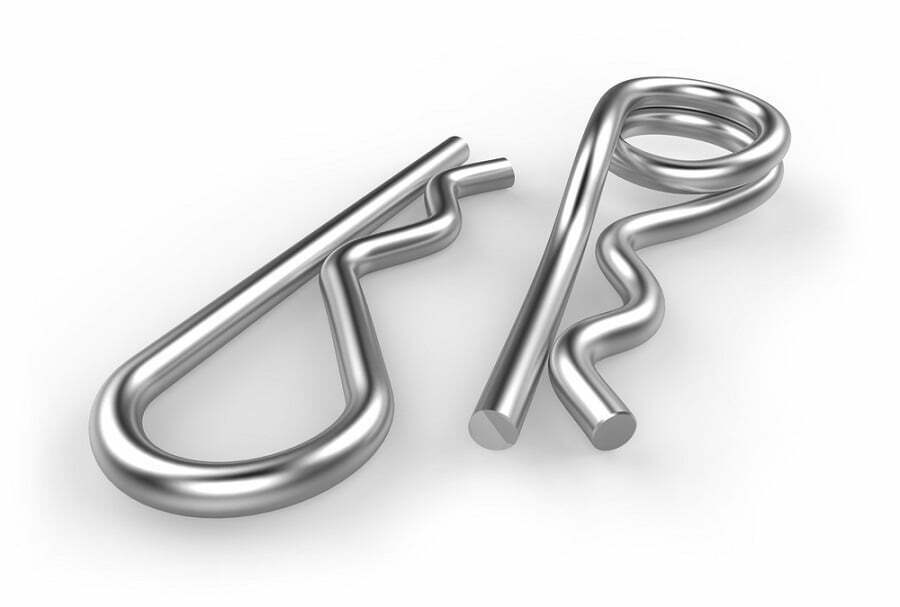 Hitch pins are used to make quick connections between pieces of equipment and parts that will be moved around or used infrequently.
They have a shaft that can be inserted into a predrilled hole and secured. They are sturdy, so they can also serve as a makeshift coat rack.
Faucet Handles
Utilize repurposed water faucet handles to create a stylish coat rack or towel hook. You can get old faucet knobs cheaply (for under $1) because they are no longer functional. You can mount them on a wall just like you would do a similar project with door knobs.
Valves and Pipes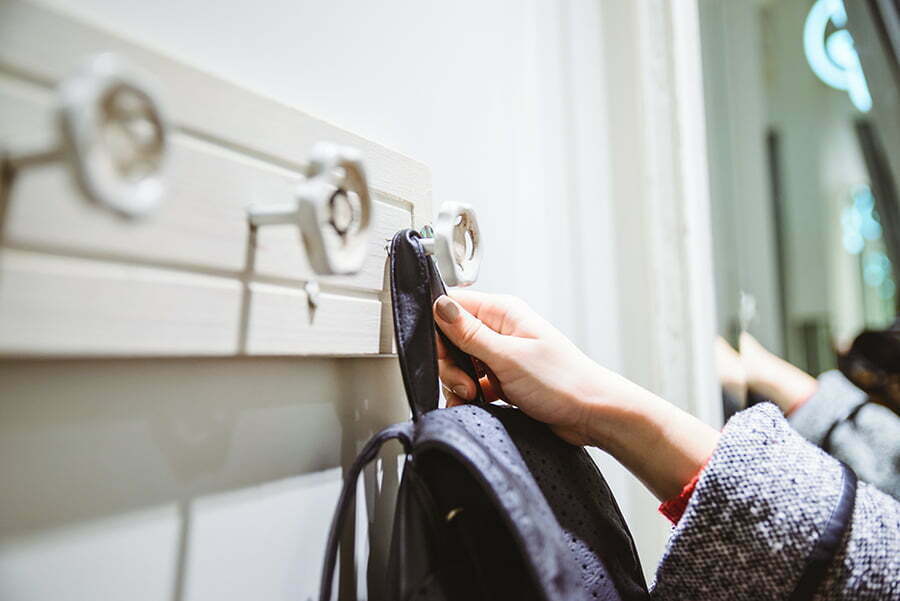 Making this coat rack in any space requires only the proper selection of pipe lengths so we can fix them to a board properly. Get vintage valves for an industrial look.
Hand Screw Clamps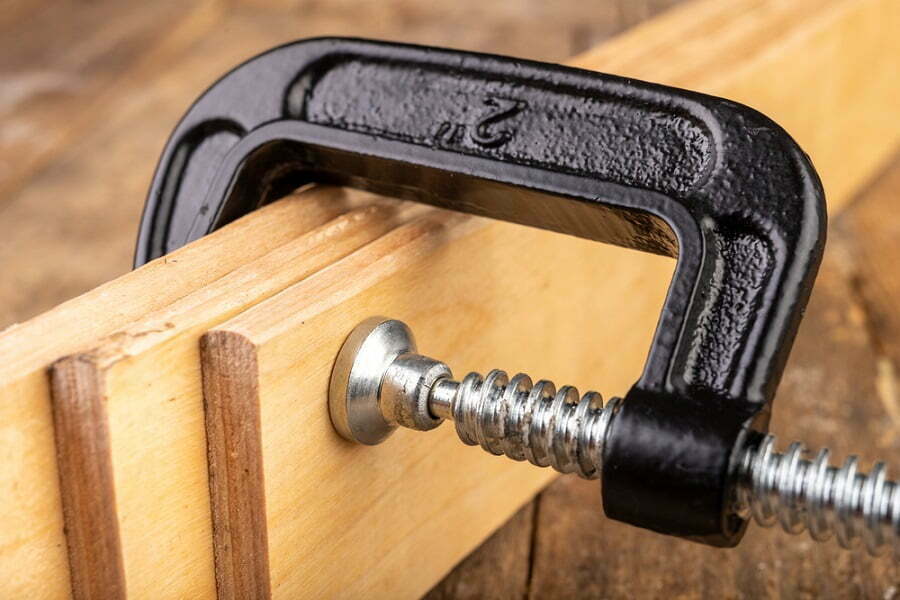 Welding, fastening, and other assembly operations often require temporary fixturing components like hand clamps to hold and position work for stability and accuracy. And now they can hold coats too.
The good part of this project is that you don't need anything else to fix the clamps to the board. Just screw them on.
Decorate Plain Wood Hangers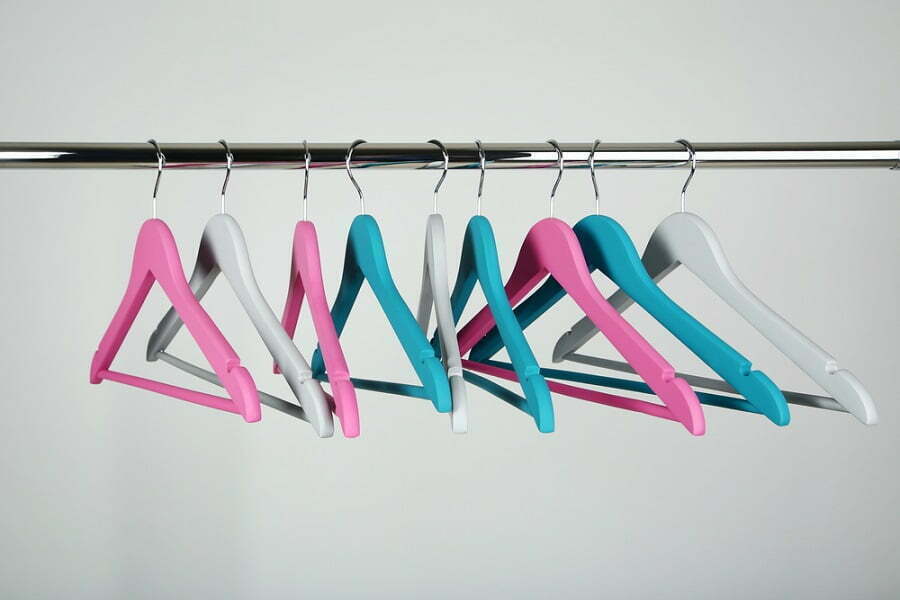 Make wooden hangers prettier by decorating the mand, even adding decor items. These can include interesting tote bags, painting each individual hanger, using washi tape, and including other decor items.
Notched Wooden Pole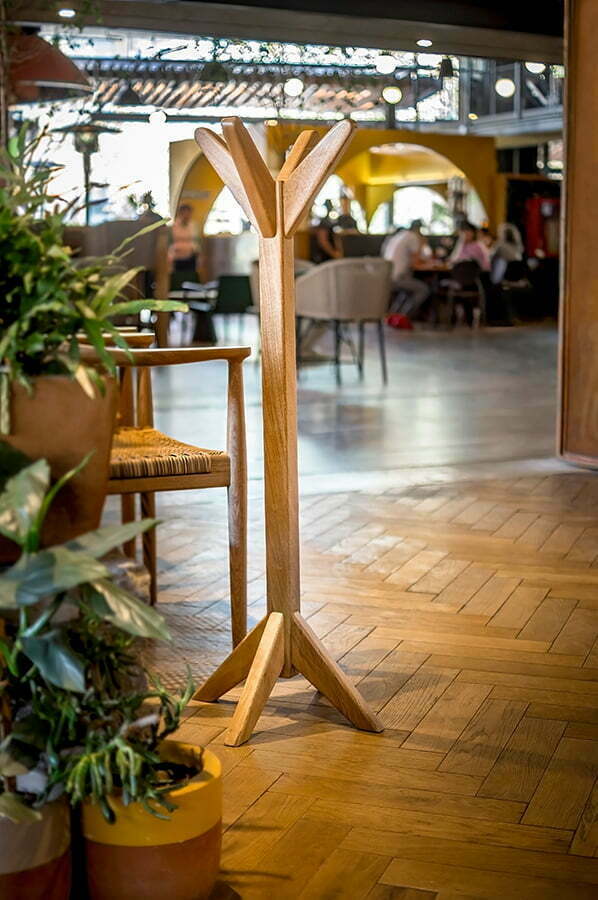 A notched wooden pole looks much like a regular tree rack. But depending on the space you have, you can use a simpler version to tidy up a small space. In a nutshell, it's a coat rack that takes up much less room.
Mirror with Hooks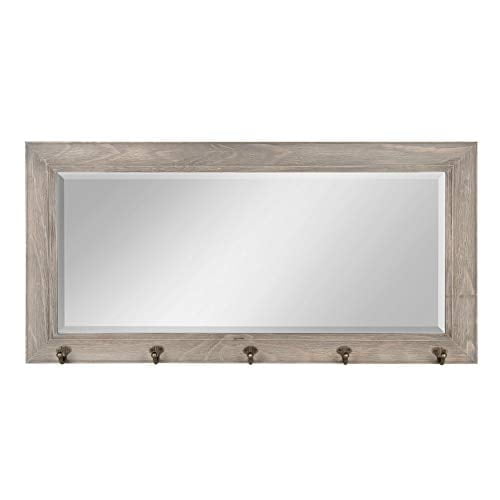 This space-saving mirror was made with minimalism in mind. The mirror's frame includes several hanging hooks.
With its convenient hooks, this mirror can also serve as a coat rack for storing coats, dog leashes, purses, and other items.
Real Tree Hook Rack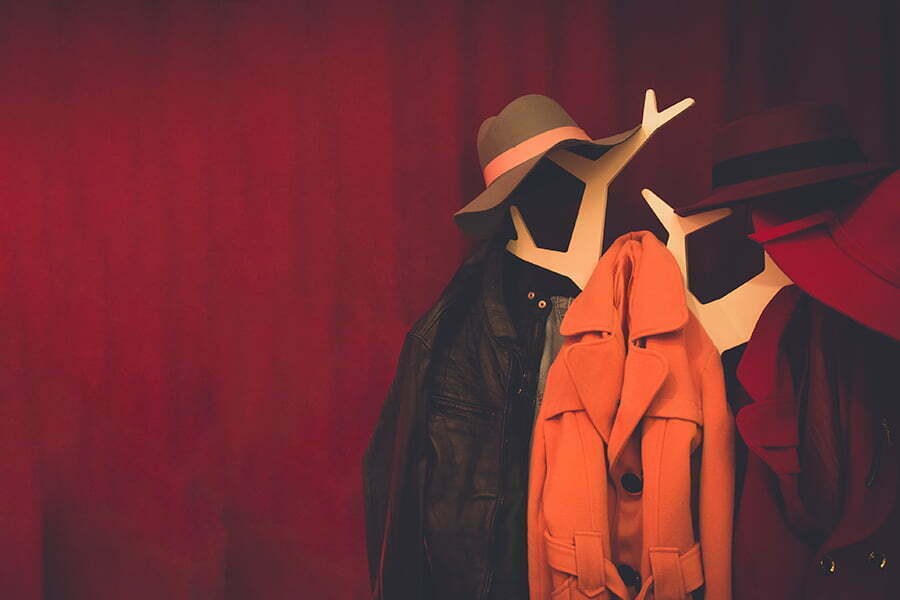 The real tree hook is a convenient, all-in-one solution for adding order to a chaotic front hall. This reclaimed wood hall tree is one of many that can be found with similar features.
Coats, hats, cameras, and other bulky items can all be hung up and out of the way, while you can stash smaller items away in the drawers.
Rolling Pin Rack
Repurposing a rolling pin into a coat rack is a clever way to add extra storage space for decorative hooks. Especially if your entryway borders the kitchen.
Hang your clothes from the slanted rolling pin attached to a baseboard. It will also make a stunning piece to hang clothing, scarves, and other accessories.
FAQ
Do people still use coat racks?
You can purchase modern coat racks, but they often lack character. You can find coat racks with exciting designs and finishes in flea markets and thrift shops.
How to store coats in a small entryway?
Wall racks are a great way to keep your entryway neat and tidy, regardless of the size of your home.
How to make a free-standing coat rack?
Try searching the house for any spare wood, sticks, or hooks you can find. You will need the basic DIY skills to put it together.
How to hang a coat hanger on a wall?
Make sure the wall has studs, and drill the holes to attach the hanger. Do not attach it to drywall.
How do you hang a coat in a small space?
Use corners to place a coat rack in a small space. Use wall-mounted racks to free-standing counterparts to use the space efficiently.
Recap
Liked this article? Here's what you can read next: