Last updated on April 8, 2023
Looking for the best-rated replacement cabinet doors for the kitchen or bathroom? These are the best ten options that you can get online in 2022.
Replacing cabinet doors is one of the highest impact remodeling projects you can take on. It's one of the most affordable too. Removing old doors and adding new ones gives the space a fresh new look without replacing the furniture. Finally, you're under full control of what your kitchen or bathroom cabinets will look like.
There are many cabinet door styles to choose from and many materials to consider. Are you going with affordable MDF, or do you want a more sophisticated and durable solid wood? What finish do you need your doors to have? And are you concerned about the decor value at all? We've considered all these things when examining hundreds of cabinet doors available online. This is the final list that we've come up with for your convenience.
Unfinished Oak Flat Panel Cabinet Doors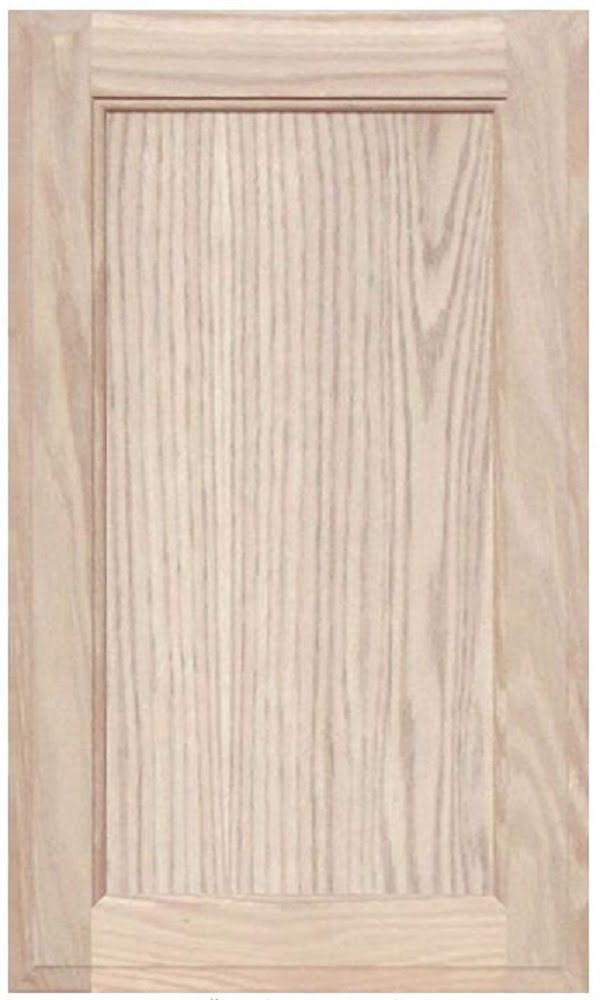 Want to replace your kitchen or bathroom cabinet doors and return them to a new life? These unfinished oak flat-panel doors will set you on the right path. These are high-quality handcrafted doors, ready to be stained and finished for the look you want. The flat panel style will work in any modern decor.
The door frame is made of solid oak wood while the flat panel is made of oak veneer plywood. The mounting hardware and screws are not included.
You can order the doors to meet any size requirements that fit your current cabinets. And because these are unfinished doors, you are free to pick the stain or paint your decor needs.
Why it's our pick? These quality solid wood handcrafted doors in flat panel style are a great basis for a replacement project.
Unfinished Arch Top MDF Cabinet Doors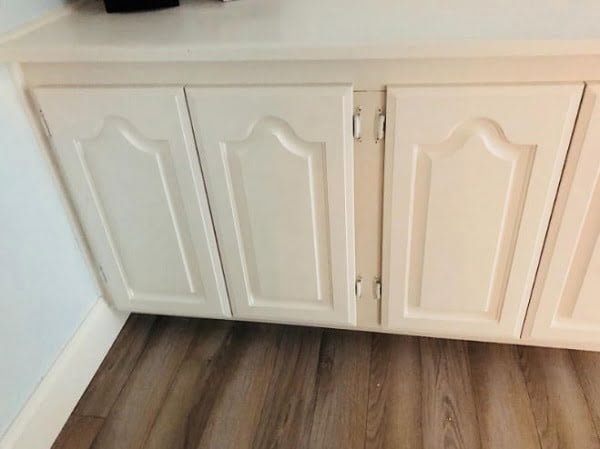 Looking for an affordable way to revamp your kitchen or bathroom cabinets? MDF door is a great option. This option is in an archtop style which adds a lot of decor value to your cabinets. An unfinished material will allow you to paint them in any color you need without guessing.
These doors can also be ordered according to your specific cabinet measurements. If you need an affordable option, this product will do the trick.
Why did we choose this product? It's the best affordable option for cabinet doors on Amazon.
Unfinished MDF Flat Panel Cabinet Doors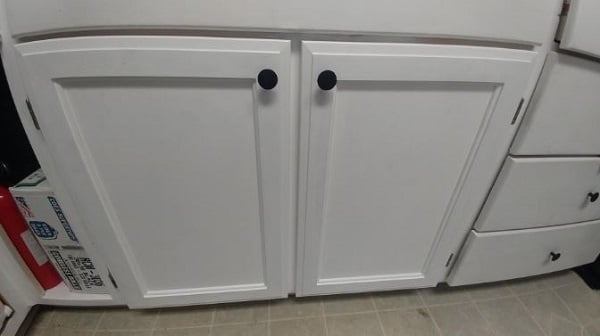 Here's another cheap-priced but quality-made MDF cabinet door option. As with the previous door options, these are unfinished, too, so you can paint them in the cabinet color you need. The quality build will ensure that they fit your cabinets perfectly.
You can also get these MDF flat panel doors in any custom size specifications. Thus you can replace the door on any cabinet in your house with these high-quality doors.
Why it's our pick? MDF flat panel style is timeless and it will work in any remodel project. You can choose these cabinet doors on Amazon.
Unfinished Maple Shaker Cabinet Doors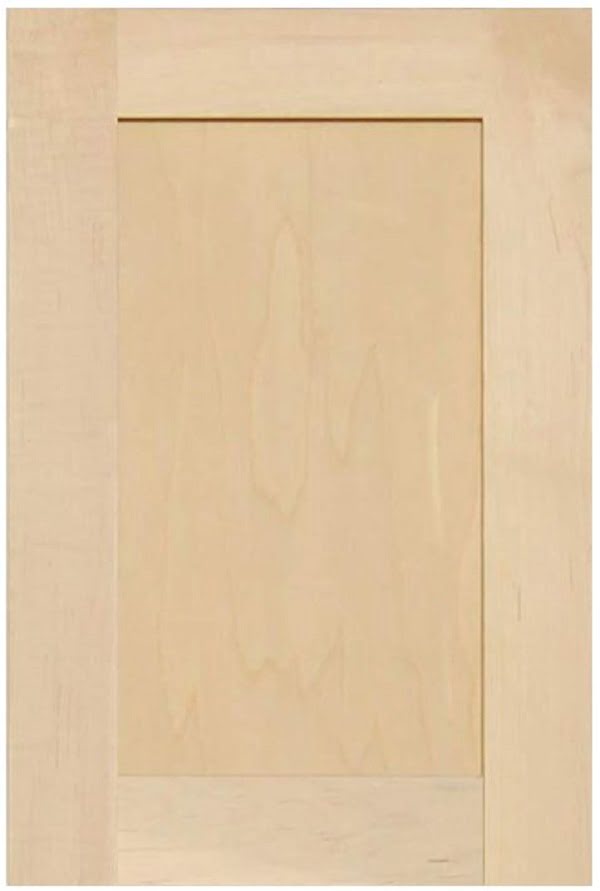 Maple is an excellent wood for solid cabinet doors, and you can choose this option in shaker style. Who doesn't want lovely shaker cabinet doors in their kitchen? You can get this look in your home and match the color of your decor.
The frame of these doors is made of solid maple wood with plywood panel inserts.
These are quality cabinet doors, and you will not go wrong choosing them. As always, you can get them in any quantity and any size that your cabinetry requires.
Why it's our choice? These are the best shaker style cabinet door in solid maple wood.
Shaker Cabinet Doors Made to Order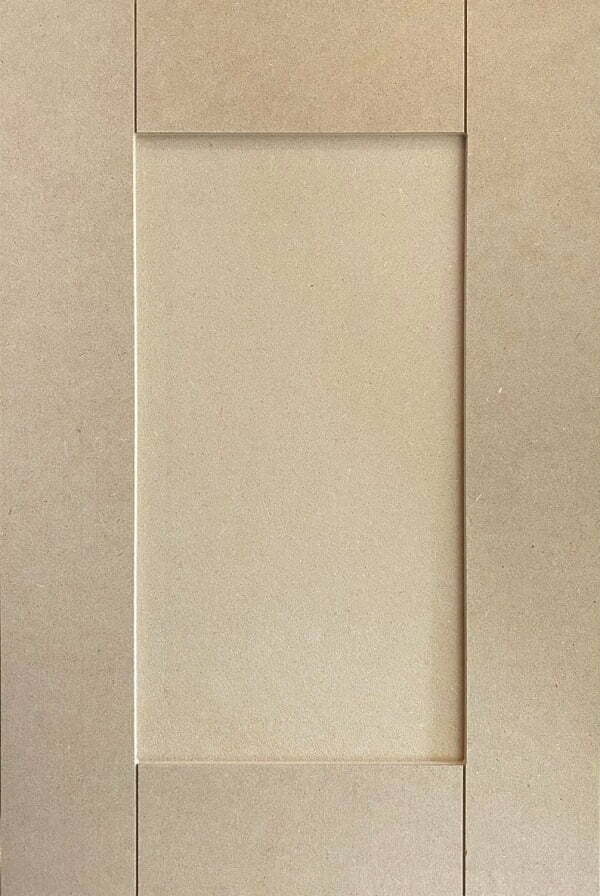 Looking for shaker cabinet doors to replace your old kitchen or bathroom cabinet doors but don't want to paint them yourself? These doors are made of MDF. You can get the finished product made specifically to meet your requirements. That includes your measurements and style or color (the seller can paint them in any Sherwin Williams paint). If you order the finishing service they will naturally take more time to deliver.
Why it's our pick? These are completely custom made shaker cabinet doors that you can order to your home. They will definitely meet your needs.
Replacement Cabinet Doors for Cupboards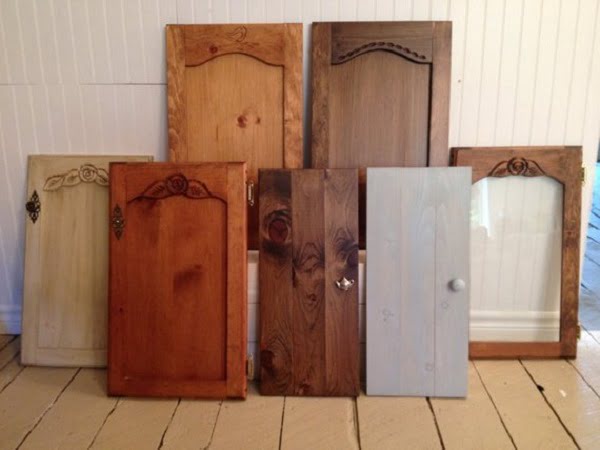 These are finished replacement cabinet doors, and you can choose them from several styles and colors. They're perfect if you're looking for accent doors to liven up your decor. While they may not match the color and style of your old doors, they will make a great decor statement.
You can choose from several wood stain options and design styles, including archtops, flat panels, and glass insert doors. Some door designs come with embellishments.
Why it's our choice? These are the doors of great craftsmanship. They will make nice decor accents. Available on Etsy.
Unfinished Raised Panel Cabinet Doors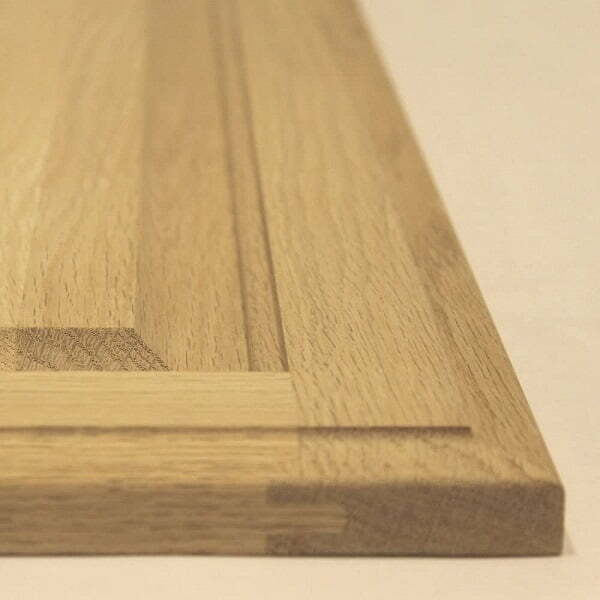 These unfinished raised panel-style cabinet doors are a high-quality handcrafted option to replace your old doors. You will be able to choose the finish or paint of your choice with this product. The doors are made of solid oak wood and are durable and reliable. You have many size options to meet all your specific requirements.
Why did we choose this product? These are high-quality raised panel doors. The solid oak wood and a classic look is hard to resist.
Custom Paint Grade Cabinet Doors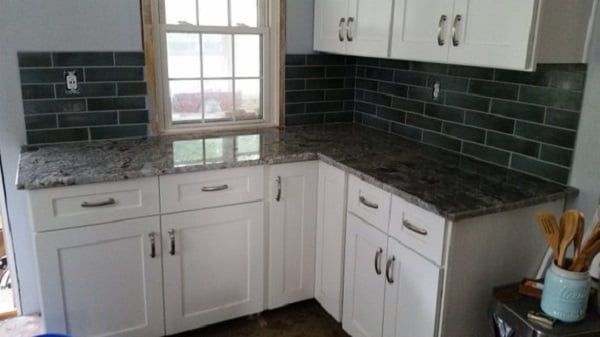 These are highly customizable cabinet doors. You can choose the size, the style, the edging, and even the materials they're made of. You can choose to finish them in any stain or coat of paint or have them delivered unfinished. These cabinet doors will do the trick if you have a particular project in mind.
Why it's our pick? These custom paint grade doors are the most flexible option for any project.
Beveled Stained Glass Cabinet Door Inserts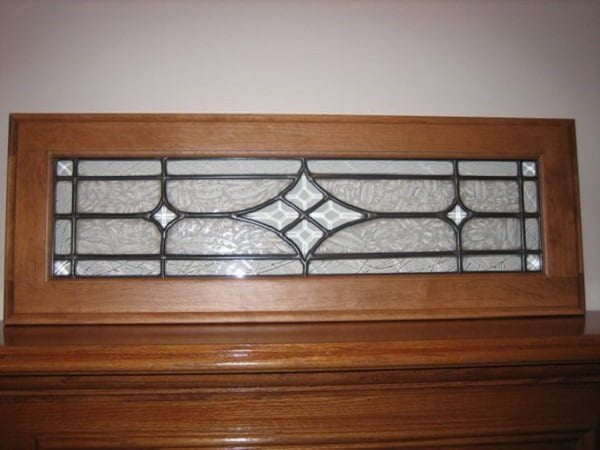 These aren't actual cabinet doors but just glass inserts for your doors. You can get them in any size to meet your requirements. The glass is stained and embellished, and you can customize it to your needs. You can even choose clear or colored glass. Transform your doors with these inserts to create unique decorative accents.
Why it's our choice? If you're looking for glass doors, these inserts will do the trick. The fact that you can customize their style makes them unique.
Reclaimed Wood Cabinet Doors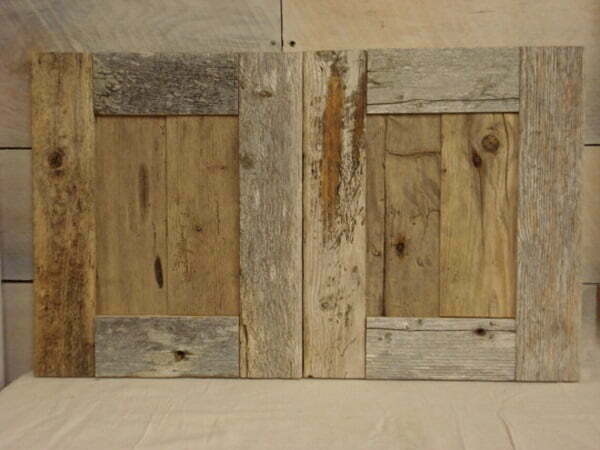 Want to create a unique rustic kitchen or bathroom decor. Choose these custom cabinet doors, which are made from recycled wood. You can choose reclaimed wood, barn wood, recycled wood, distressed wood. Combined with the style of your choice, these cabinet doors make a genuinely unique decor.
Why it's our choice? We like what reclaimed wood has to offer to home decor. That's why it's a great choice if you're up for it.
Recap
---
Disclosure: As an Amazon Associate we earn from qualifying purchases.
Liked this article? Here's what you can read next: