Last updated on January 18, 2021
Eliminate the empty corners in your home in a functional way. Build DIY corner shelves for decor display and storage.
If your home decor suffers from empty corner space and you don't know what to do with it, you're not the only one. It can get tricky trying to use that space for storage or decor without making it look ugly. A possible solution is a corner shelving unit or a floating shelf.
Here are 20 easy and creative ways to build a corner shelf yourself!
DIY Corner Shelf Unit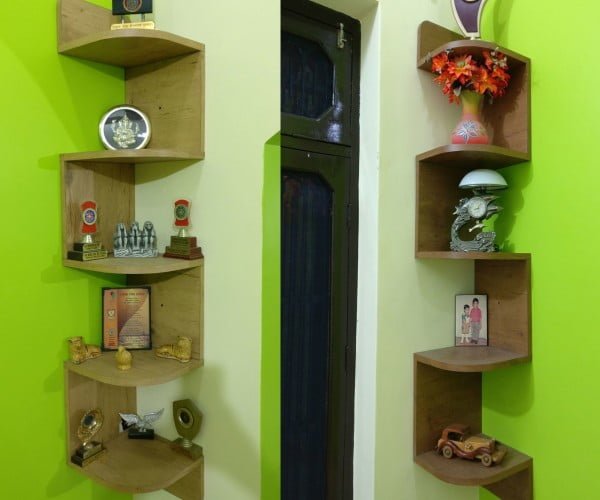 Instructables has a stellar tutorial on how to make attractive corner shelf unit as usual. It is a bit involved a project as you have to make rounded wood boards. But it's worth it. Once you get down the technique (it will be useful in your future projects too), it's a piece of cake. Try it.
Corner Closet Shelves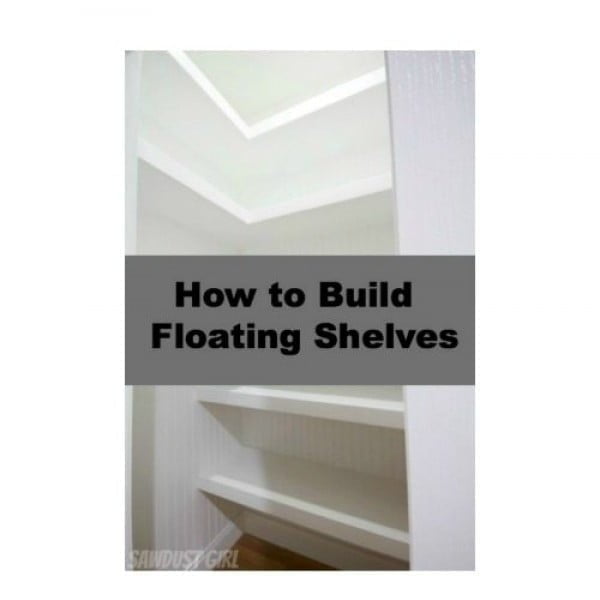 Small walk-in closets have that feature of confined space and walls close to each other. It's the ideal setup for corner shelves. Why would someone not want corner shelves in the closet anyway? It's the perfect solution. Follow Sawdust Girl as she completes this project.
Small Corner Shelf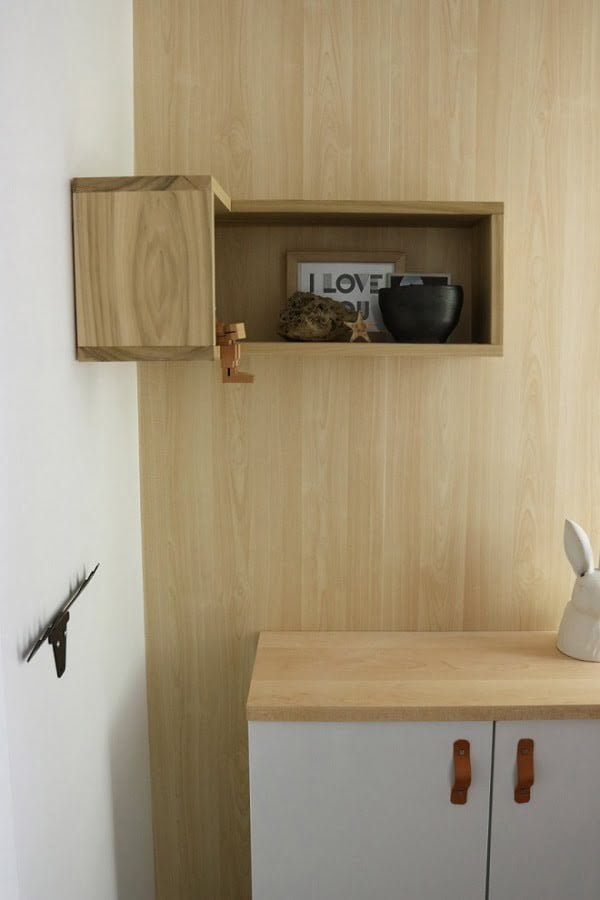 Made as a challenge (one wood board project) this corner shelf is perfectly small. We say perfectly because that's just what you need to decorate a corner in a tiny room. It's purely display and decorative. But it's gorgeous. Make it.
Corner Wall Shelf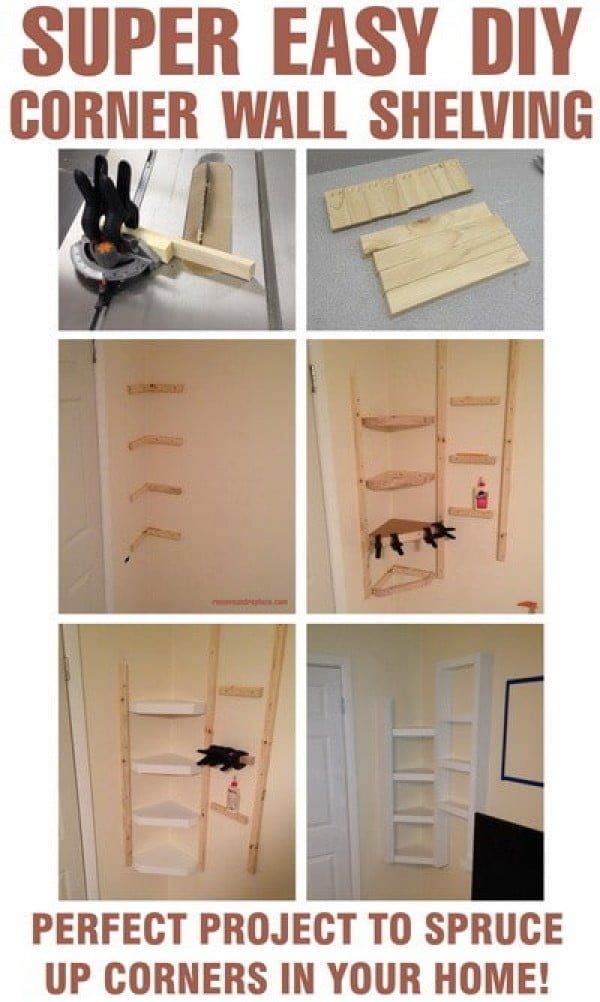 If you need more than just display, and you want to store some useful stuff on your conrner shelves this is one of the projects for you. The process is intricate but easy:
Install 2×4 guides on the wall for the shelves
Add 2×4 mounts for thte shelves
Craft the shelves in one of the possible designs – rounded, edged, or straight boards. The former two provide more space for storage
Mount the shelves.
Follow along the tutorial on Remove and Replace.
DIY Floating Shelves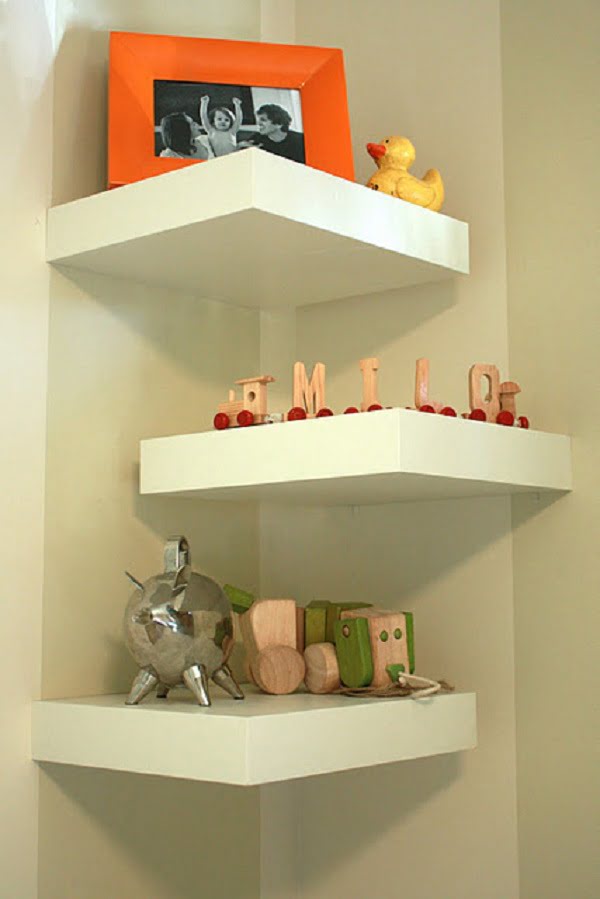 This is a simple project to use IKEA shelves and mount them to the wall corner. We absolutely love the solution of mounting them alternating on each wall. The process uses a single side of the shelf to mount and it looks brilliant. Props go to Miranda from Live Free Creative Co for this idea.
DIY Corner Door Shelf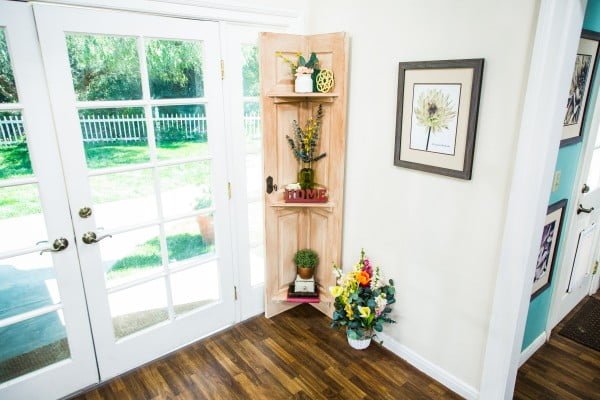 Do you still have that old door you've replaced last year? Don't know what to do with it? Make a corner shelf unit from it! The idea is the same as any wall-mount shelf project. Only instead of going straight for the walls, you add an old door cut in half as the unit.
Corner Bathroom Shelves From Bi-Fold Doors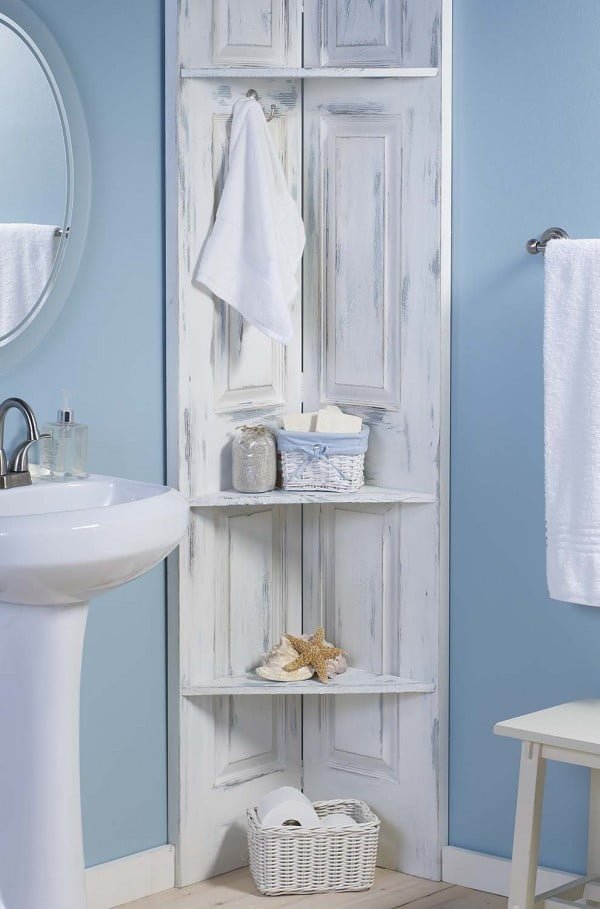 Hate cutting an old door in half? It's not an easy task, indeed – one that requires advanced woodworking skill. So why not take a bifold door, take it apart, and mount it in the corner. Bathrooms benefit from this look greatly. The tutorial shows you to paint it and whitewash it for rustic appeal. The bonus is the ability to add hooks to the door board as well for extra storage.
A-Frame Corner Rack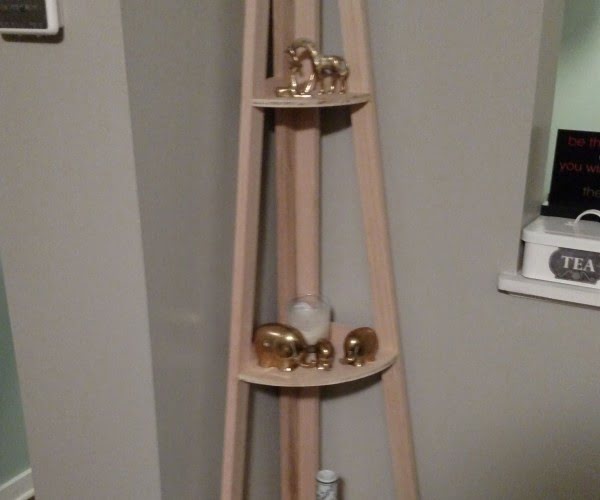 The A-frame design offers a rack for the corners which provides tiered storage. The top shelves are small and fit for display. Meanwhile you can store some things on the bottom shelves. Any corner will benefit from the look and the softness it provides to the edges.
Wood Corner Shelf with Wall Art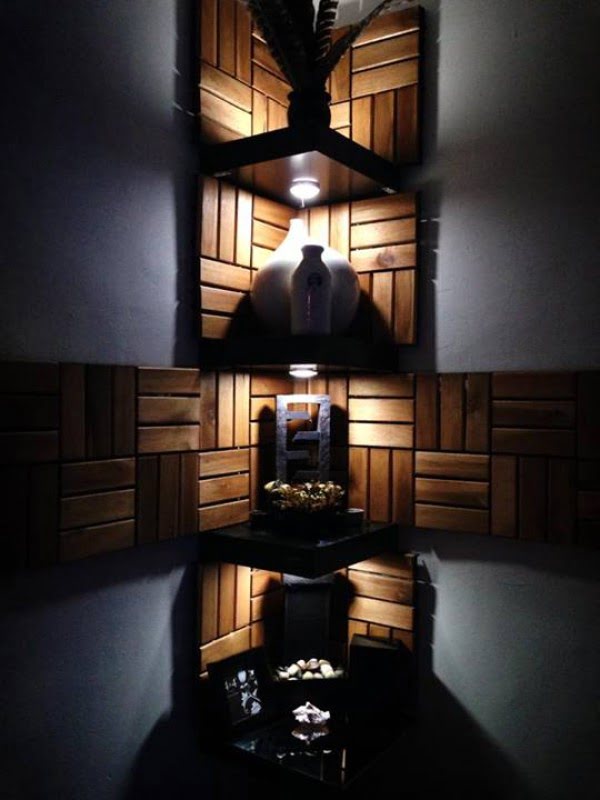 The following Instructable makes artistic corner shelves from IKEA squares. It's entirely made of wood. The shelves are not only functional providing multi-tiered storage and display space. The mosaic you get from wooden squares has a lot of decor value.
DIY Storage Shelves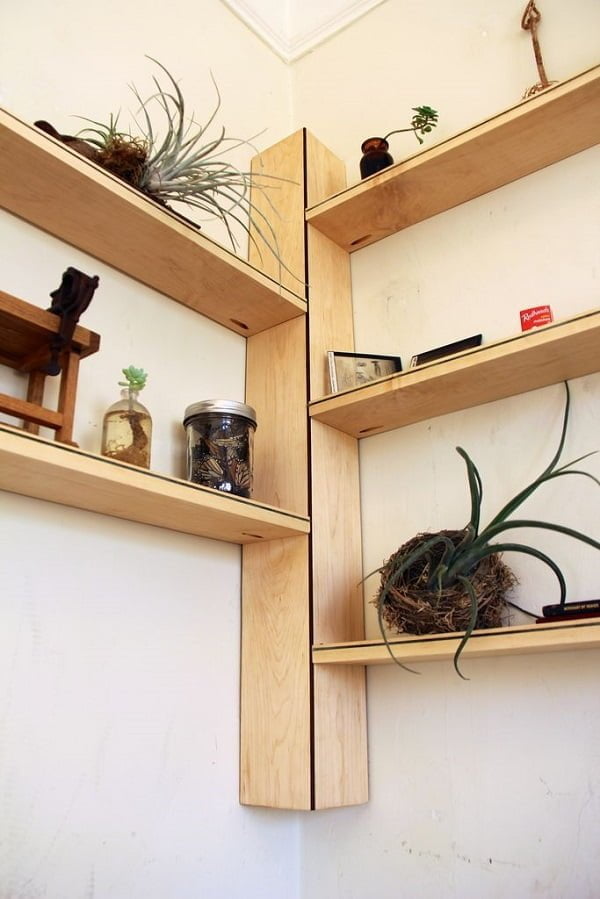 You've probably noticed by now that most of these corner shelves are rather small. Indeed corner space is limited if you limite the unit you make to the confined corner. But if you're not afraid to use more wall space, you can easily make shelves that offer ample storage. This Instructable is one of the projects for more storage.
Floating Corner Desk or TV Shelf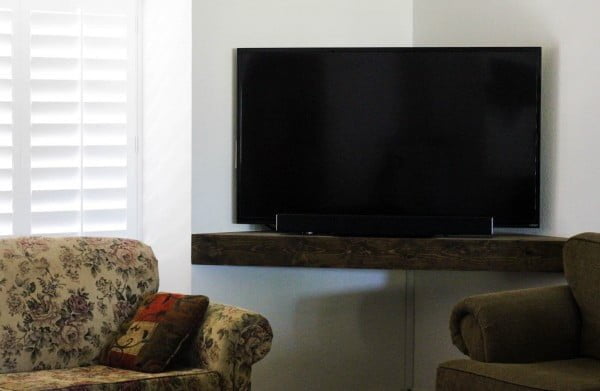 Whatever you use this project for, it's big enough surface for a desk or a TV console in the corner. You can take the rustic look or paint it in an entirely different color. For instance, white would make the shelf blend in with a built-in look. It's a very functional and efficient way to use a corner of the room.
Suspended Corner Shelves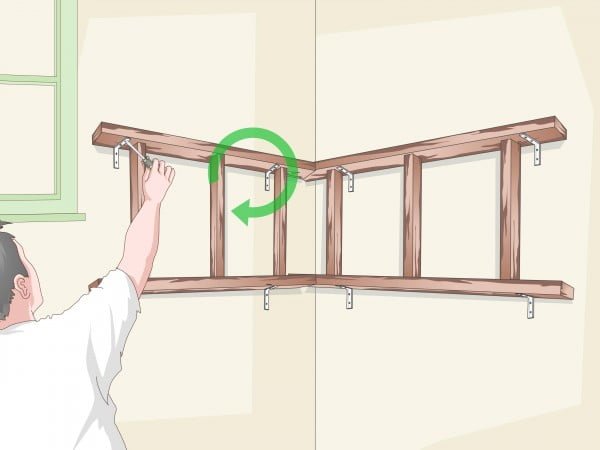 A project to suspend shelves in the corner for display as well as storage. It will not hold a lot of weight but you're going for the decorative appeal with this solution. Worth a try in any case.
L-shaped Shelves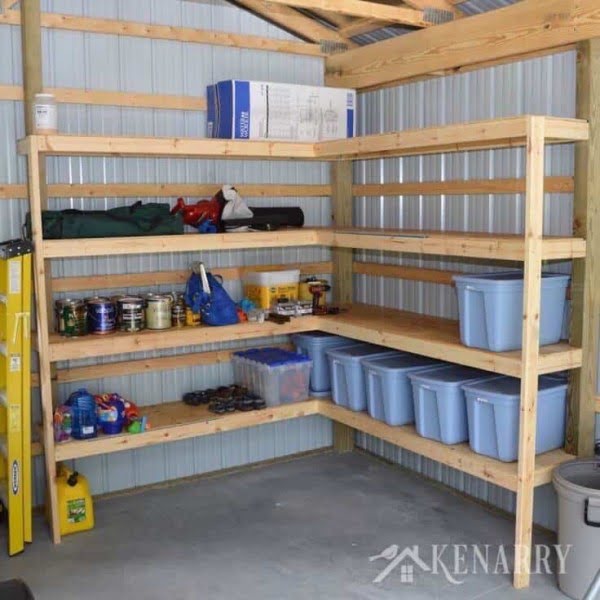 The L-shaped design makes the shelves very sturdy and spacious. No wonder this project was made for a garage and ample storage that can hold the weight. Of course, you can adjust the plans for any room where a lot of storage is needed, such as the kitchen or pantry.
Rustic Corner Shelf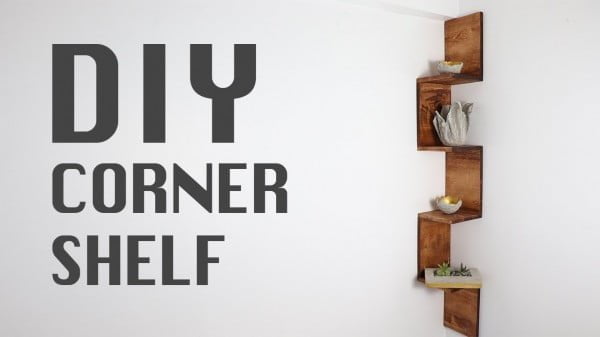 Rustic style is all over the homes of our readers. So no wonder you want rustic corner shelves. Indeed, you're making display shelves if you're going for the rustic style. So these shelves will not hold much but they will make any corner of the room look good.
Zig Zag Shelf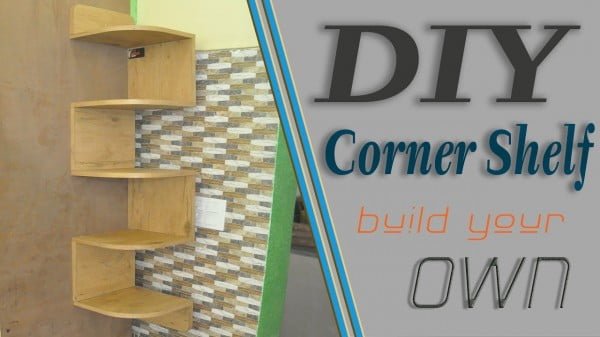 The zig zag unit is one of the most popular designs for corner shelves. Indeed, we've already had it featured in some of the projects above. Here it is in its essence. Here's how to make a zig zag shelf the easier way.
Floating Picture Shelves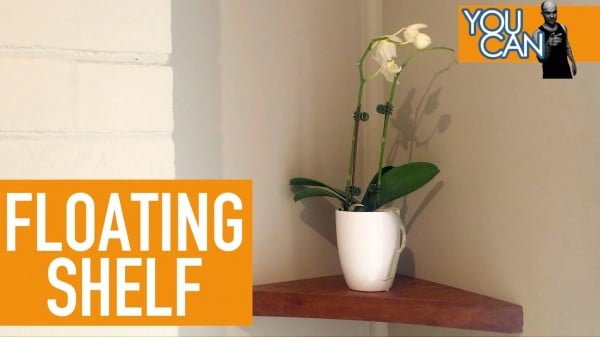 Picture shelves are tiny shelves that hold picture frames. If you don't want the corners to take up too much on them, add just a few of these tiny shelves. They can hold pictures as mentioned, or small vases for flowers.
Building Shelves with 2×4 and Plywood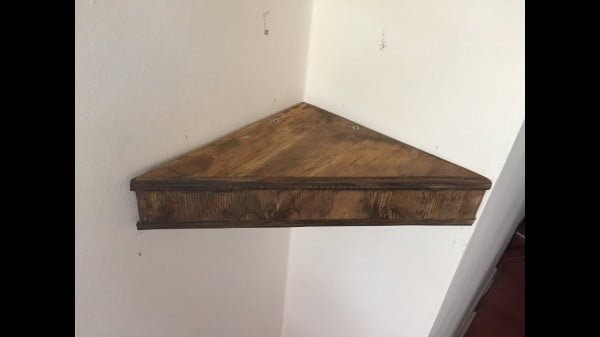 There's no easier to sue material than plywood and a couple of 2x4s. From that you can make wonderful shelves. In fact, this project can be easily accomplished with playwood alone. 2x4s add more durability to hold more weight if needed.
Shelves for Bedroom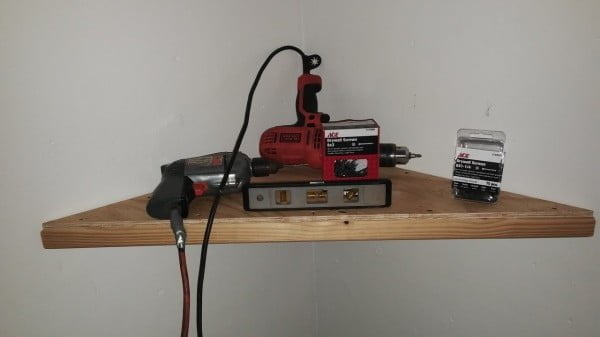 There aren't any special requirements for bedroom corner shelves to speak of. Perhaps the most important thing is matching your decor. Of course they need to be sturdy enough to hold a few folded blankets or throw pillows.
Tall Corner Shelf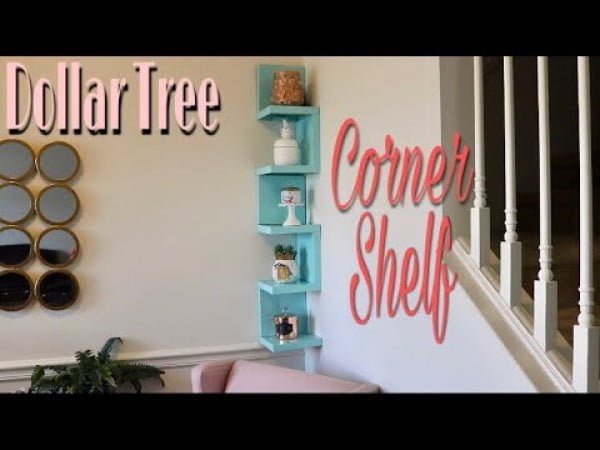 Yes, it's a Dollar Tree hack and it looks that good. You can make this zig-zag shaped tall shelf for any corner. Add some extra affort and you can even build it from floor to ceiling. The video explains it well.
Corner Bookshelf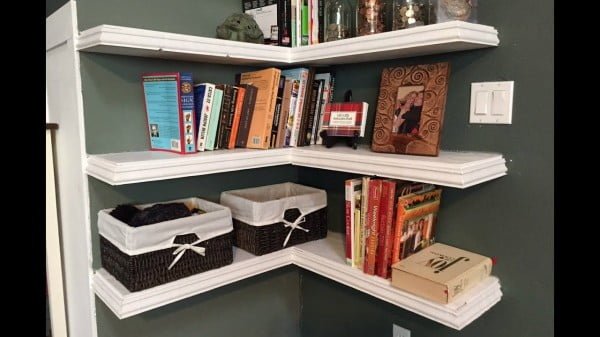 In order to build a bookshelf (that can actually hold books) you need bigger and more sturdy shelves. This can be avhieved. All you need is more wood boards to mount them on the walls in the corners. The L-shape is the most efficient design for this.
Recap
Liked this article? Here's what you can read next: