Last updated on October 21, 2022
Looking to install and decorate shelves in corners of your home? These corner shelf ideas will give you plenty of inspiration to do it aesthetically. Read on!
Shelves in a home are an essential element for basic order and design. They are frequently displayed as a simple straight shelf along a flat wall, but they can appear in the intersection of two walls as a corner shelf. This configuration maximizes every inch of space available.
How is a corner shelf different from the other (straight) shelves? Usually, it comes down to the size and how much they can hold. This consequently dictates what decor choices you can use. So after installing them in any corner, you have to decide on what you're going to put there (or vice versa.)
We are going to help you with that because the following list of ideas was conjured up not only with function but decor value in mind as well. So you can not only create more storage in small spaces but do it in a visually pleasing way.
Let's dig in.
What to Put on Corner Shelves?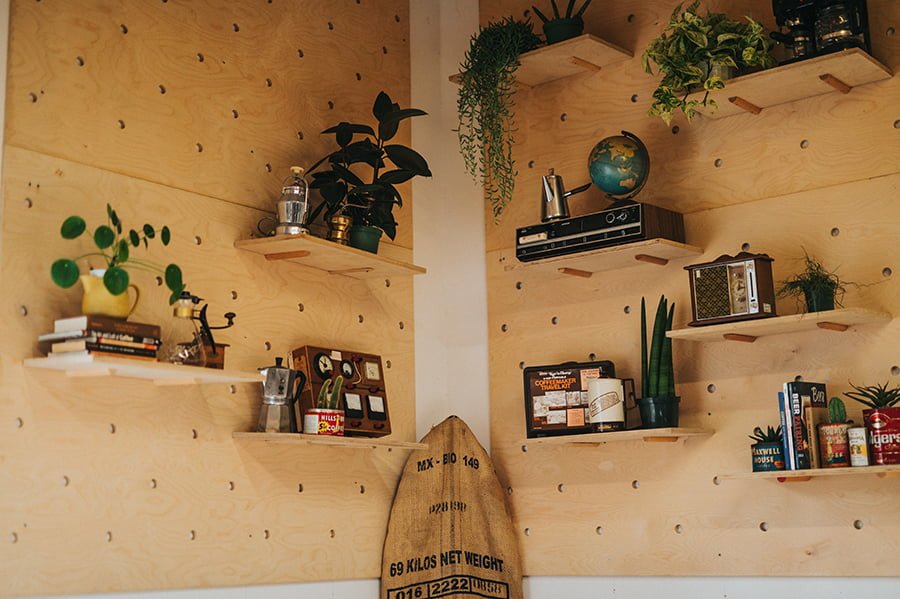 This depends on your needs and the size of the shelves. Generally, corners are utilized when there isn't enough room along the open walls. This extra space in the corners that is usually wasted can now be used to store books, collectibles, spices, dishes, towels, tools, etc.
Here are some things you can put there:
Houseplants
Small electronics
Blankets
Display china
Books
Collectibles and memorabilia
Candles
Decor vignettes
Pictures
Shelf Decor Ideas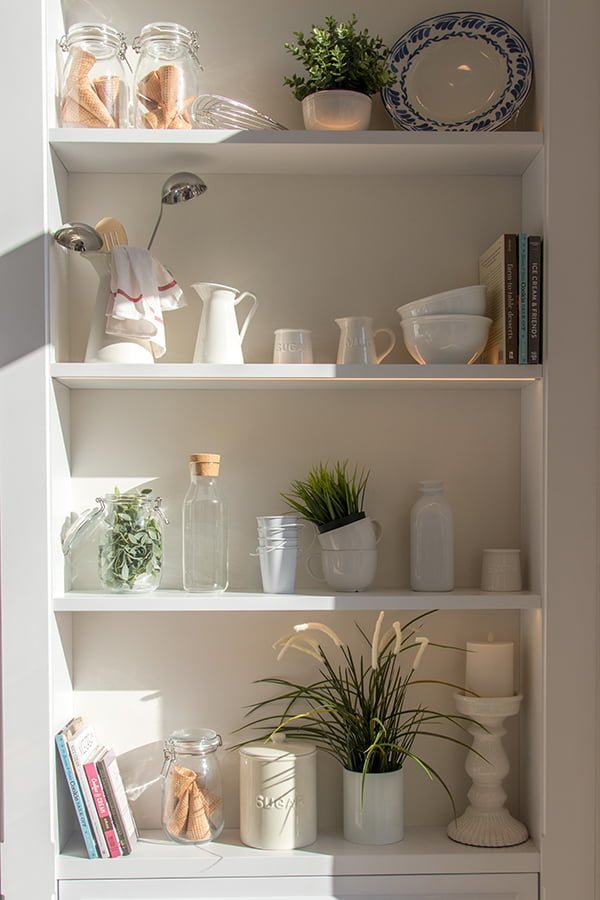 When you decide you want or need to decorate a wall or walls with some form of decor, you have a wide variety of options. If you decide to use a shelf to hold your artwork or collectibles, you'll need to decide several factors to narrow down the look for your shelf. You can select glass, wood, metal or plastic as the shelf's material. On that shelf, you can display a wide range of things: paintings, collectibles, statues, vases, plants, DVDs and CDs, etc.
In that sense, a corner shelf can be decorated much like any other shelf. All you have to do is to account for the corner arrangement of items:
Stick to one color palette and pick items of color consistently.
All of your items should be either functional or beautiful (or sentimental) to you personally. If they are not – don't put them there.
Add some books (remember the color palette rule.)
Mix the texture, shape, and size of things.
Add some art if you need to fill the space.
Modern Corner Shelf Design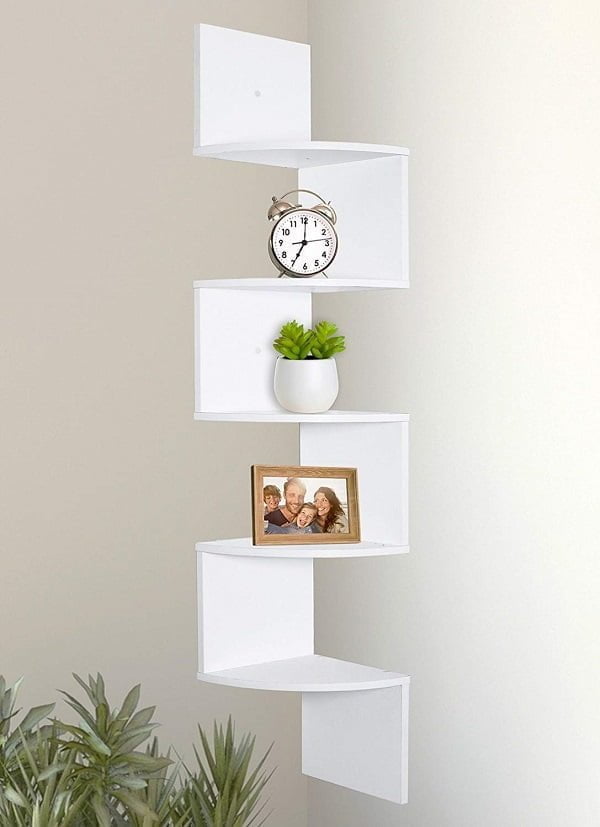 The term modern could refer to the material used to construct the shelf or the attachment hardware. The material used could range from natural wood to manufactured or pressed wood. The Chrisley wall shelf is the type of construction that could serve as a basic wall shelf or as a modern corner shelf. It is constructed with five levels and alternating backs. On one level the back faces the left, on the next, the back faces the right and the backs continue to alternate until just past the fifth level.
IKEA Corner Shelves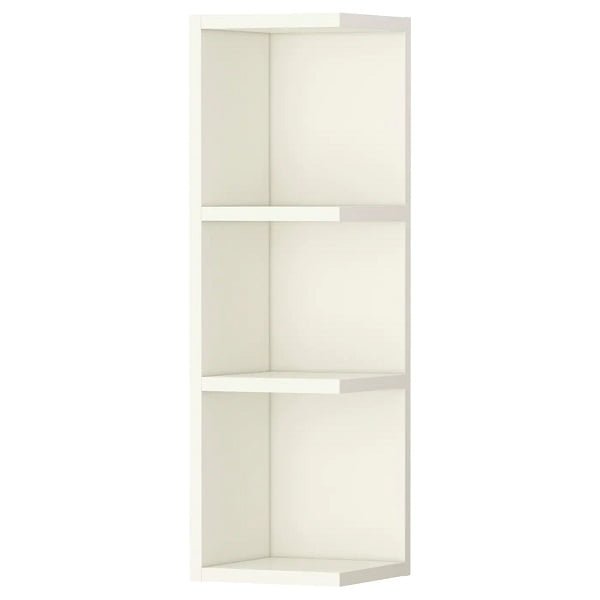 IKEA sells great accessories for the home, including a wide selection of shelving units. IKEA's Lillangen Corner Shelf Unit has three levels with a full right side and a full left side. Each shelf is finished with a centered 90-degree angle in keeping with the shape of the corner.
Floating Corner Shelves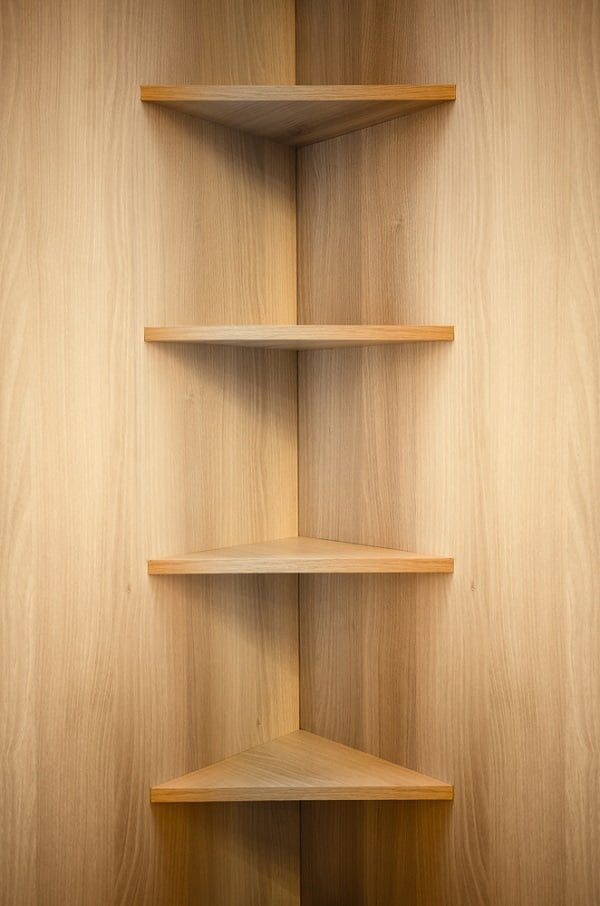 The term "floating" refers to the way the shelves are attached to the wall. There are no visible hardware elements holding the shelves up. With a corner unit the hidden hardware is simply attached to both walls in the corner, but it is still is not visible.
Bedroom Corner Shelves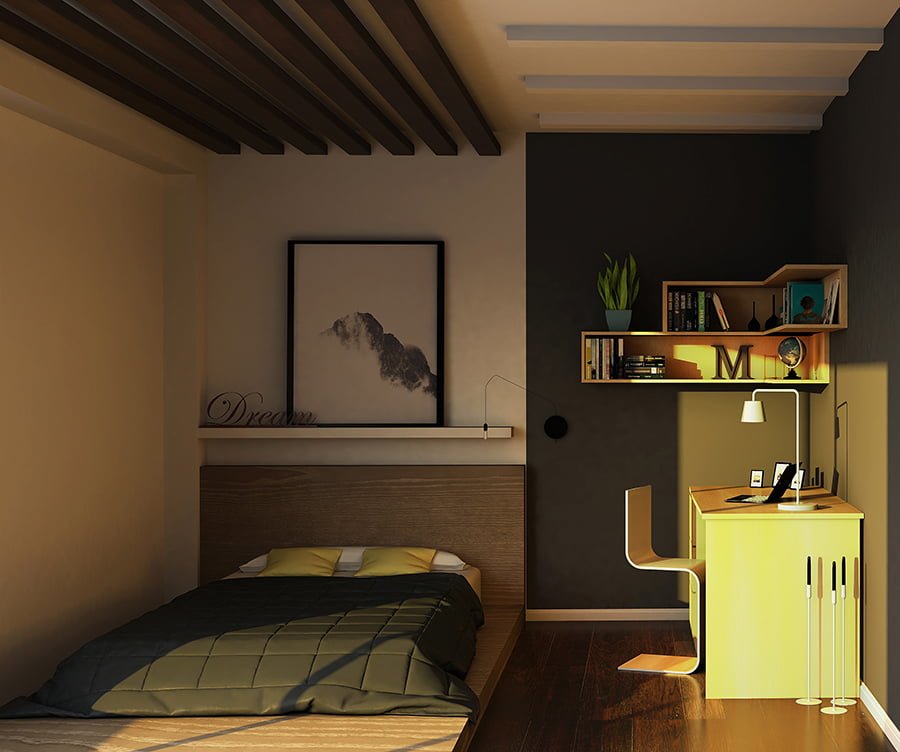 Bedroom corner shelves will be used primarily to support necessary items around a study area or desk. They are often used to maximize limited storage space. They could also be used around the bed, maybe in lieu of adequate bedside table space and storage. In some cases, the corner shelf is the bedside table.
Bathroom Corner Shelves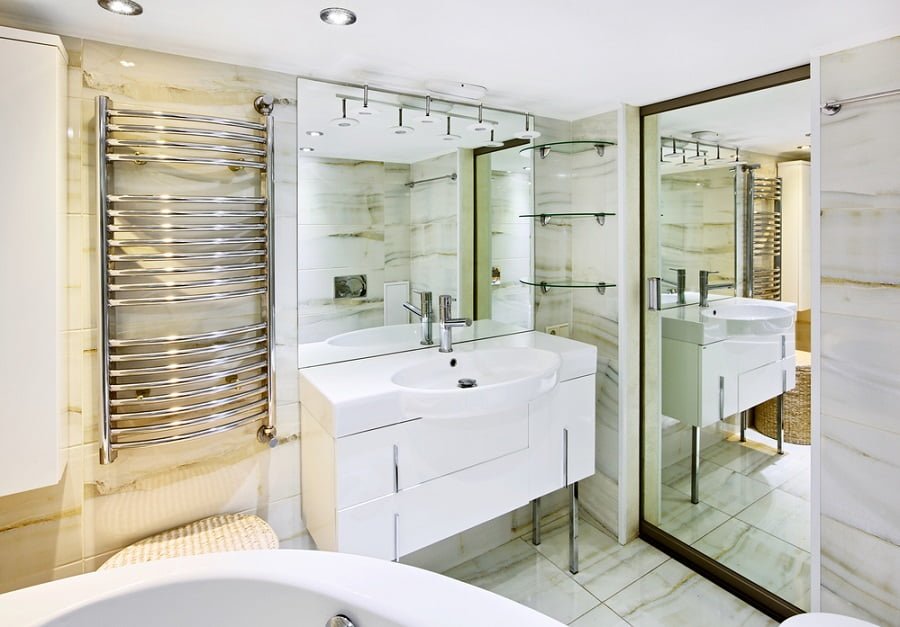 The bathroom is a storage nightmare for many people. Not all bathrooms are generous in their dimensions. Most are quite small with just enough space to include the basic elements: toilet, tub, sink, and shower. Storage often appears to be an afterthought. It rarely seems to be adequate, let alone generous. A corner shelf in the bathroom could provide enough room to store your basic toiletries and some medications or your towels.
Kitchen Corner Shelves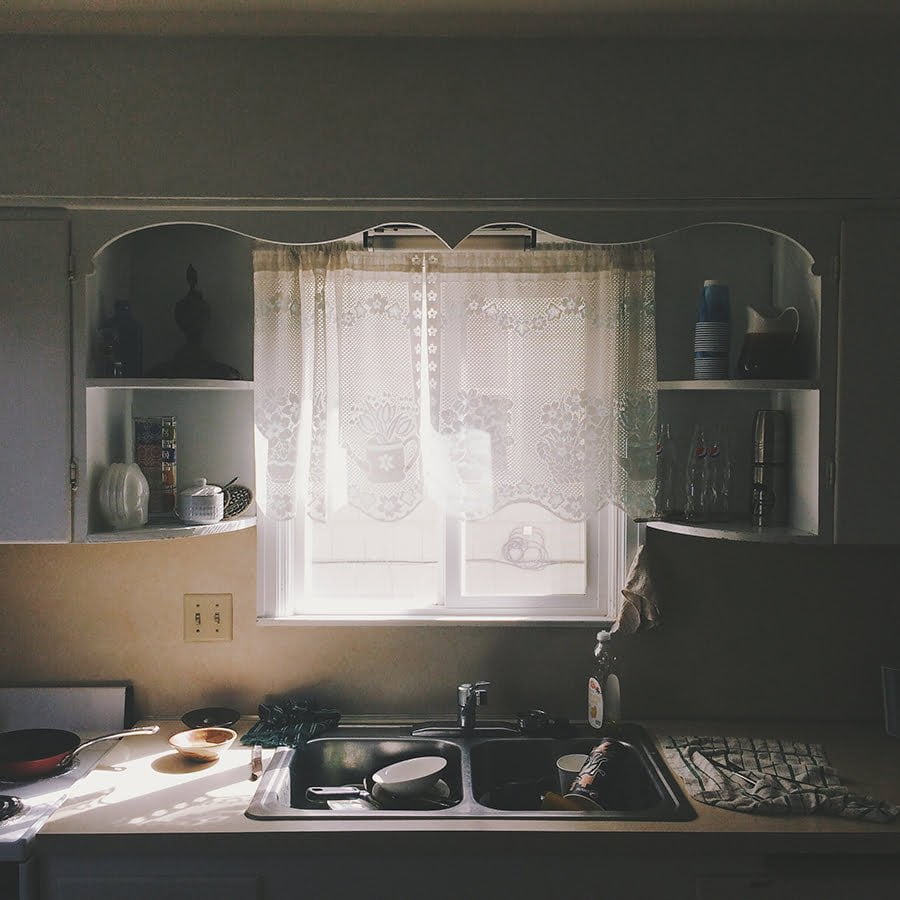 In the kitchen, corner shelves may have doors or appear as open shelves, having no doors. They may be overhead or floor cabinets, but both take full advantage of the space available in the corner.
Lazy Susans can offer even greater access to stored items. The Lazy Susan has shelves that swivel allowing things sitting on each shelf full visibility.
Whether using a floor corner cabinet or an overhead corner cabinet, the kitchen corner shelf is there to eke out every inch of storage space in a kitchen.
Kitchen Counter Corner Shelf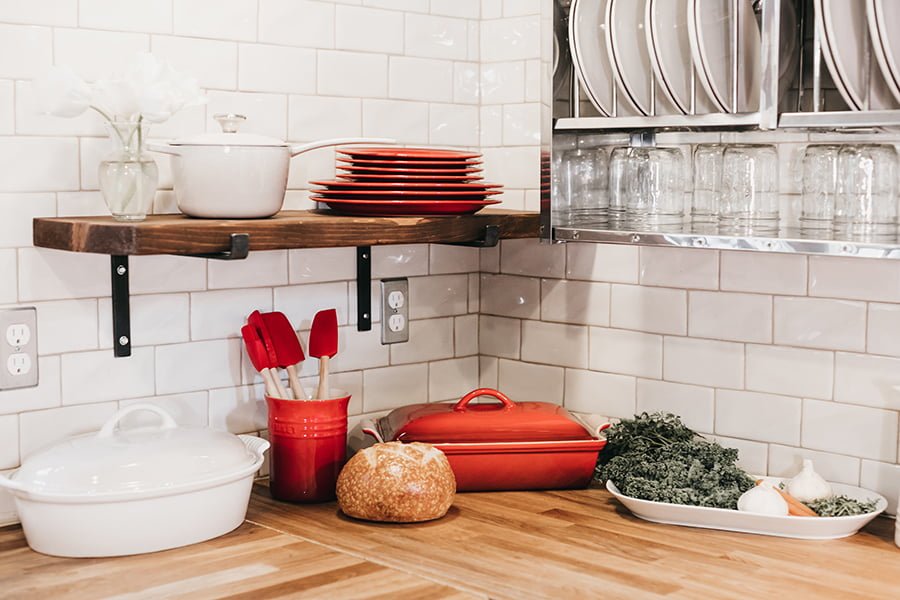 These shelves will exist on top of the floor cabinet sitting on the kitchen countertop, below the overhead cabinets. They are usually one, two or three-tiered and made in metal, wood or a combination of the two materials. These shelves tend to be movable, not stationary. They are great for displaying and storing condiments, spices, and dishes.
Corner Shelf Stand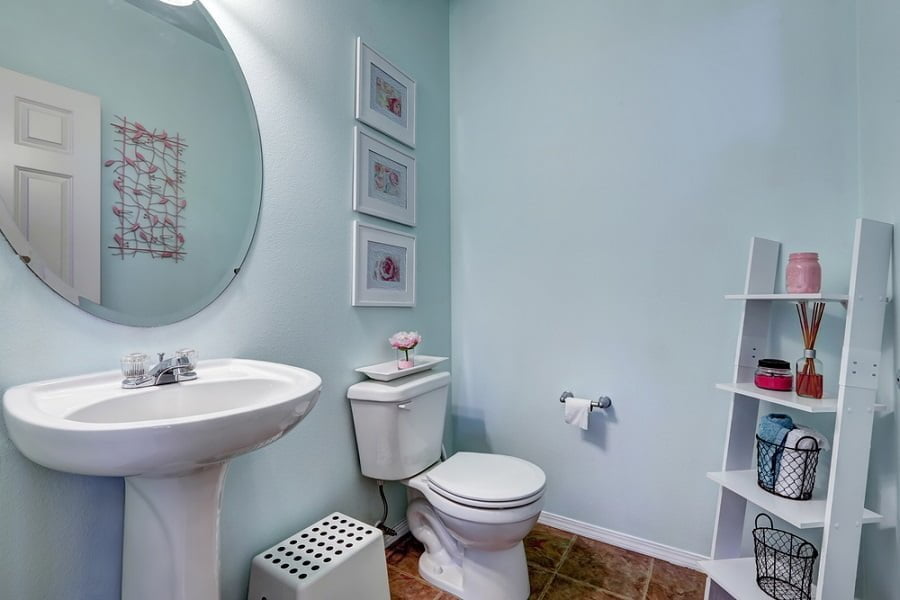 This is a freestanding shelving unit or bookstand that fits neatly in the corner. It sits on the floor and has several shelves available for storage. It will traditionally hold books, collectibles, and other household accessories. These are made with left and right sides or without sides but supported by structures such as poles or bars.
Large Corner Shelf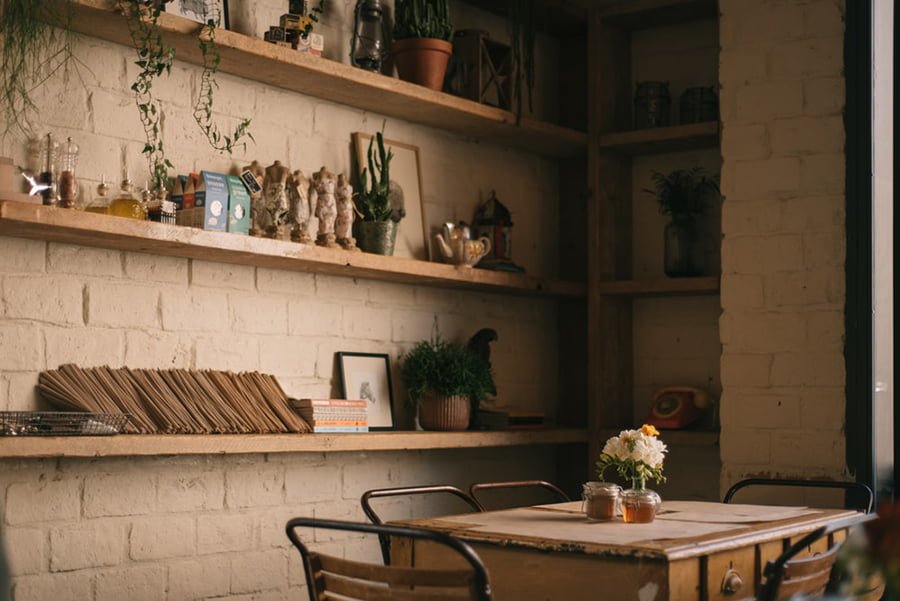 A large corner shelf's widest side could measure one foot, up to five feet or more. The wider forms of these shelves could serve as desktops if placed at the right level and attached properly for weight-bearing.
L-Shaped Shelves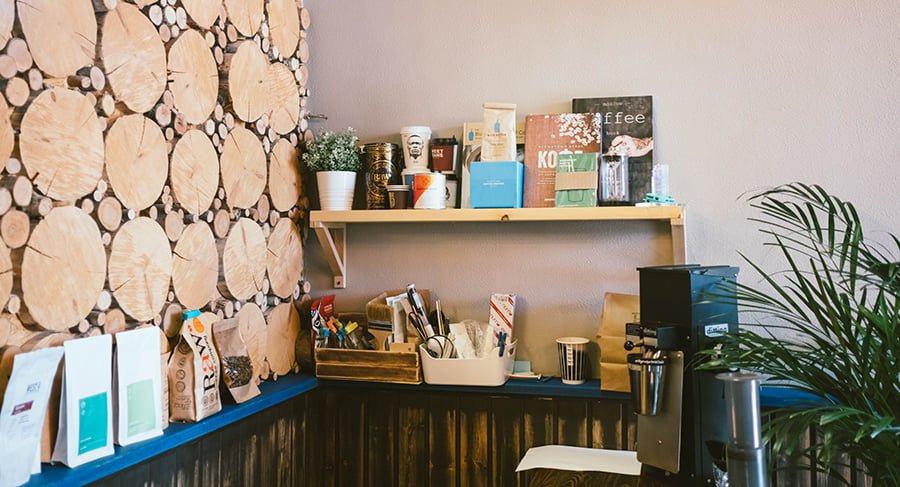 These shelves are shaped in a configuration that when structured as a box-like unit can be free-standing. They can also fit neatly into a corner as an open surface and form a nice corner shelf.
Rustic Shelves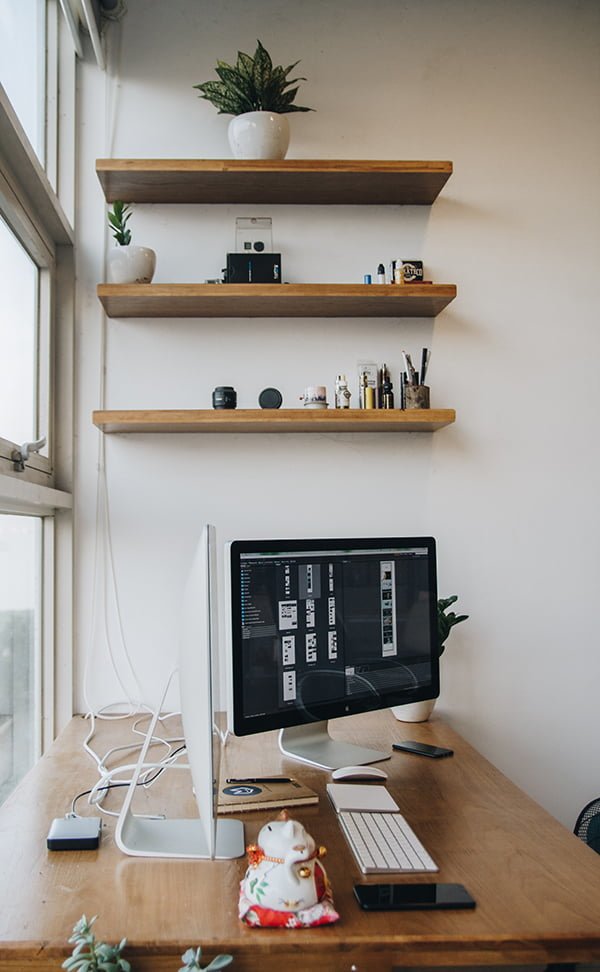 These shelves are made from wood that looks unfinished, more like a rough-hewn piece of wood often with the bark still attached. These shelves are often trimmed with rustic industrial-looking metal.
DIY Cube Shelves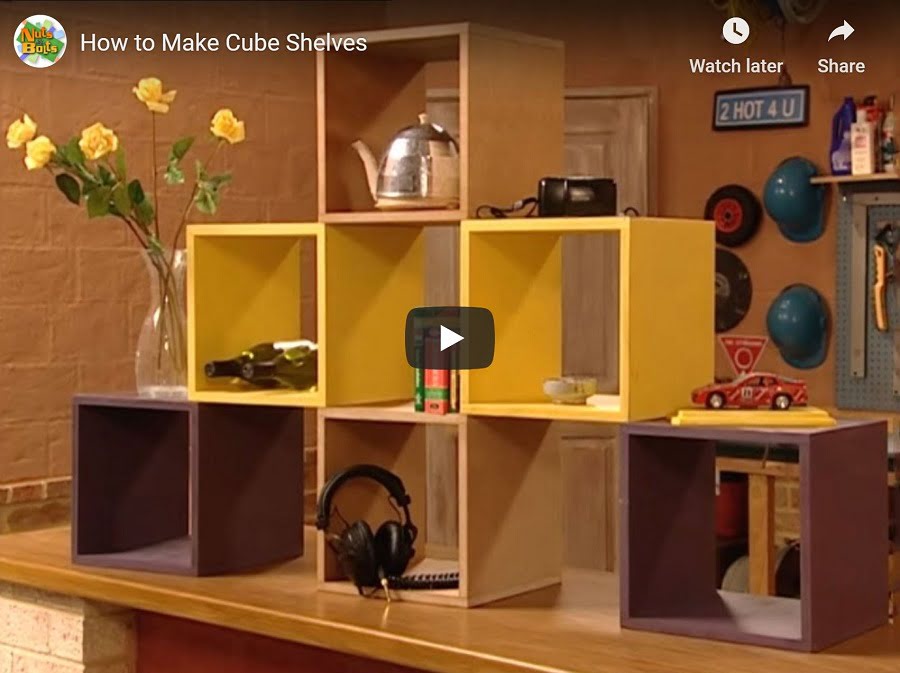 This type of shelf is as described. It is a cube with 5-6 sides used as a shelf by sitting something on top of the cube. Do it yourself or DIY implies you make the cube yourself, which is entirely possible just using glue or staples to secure the sides together.
DIY Mini Bookshelf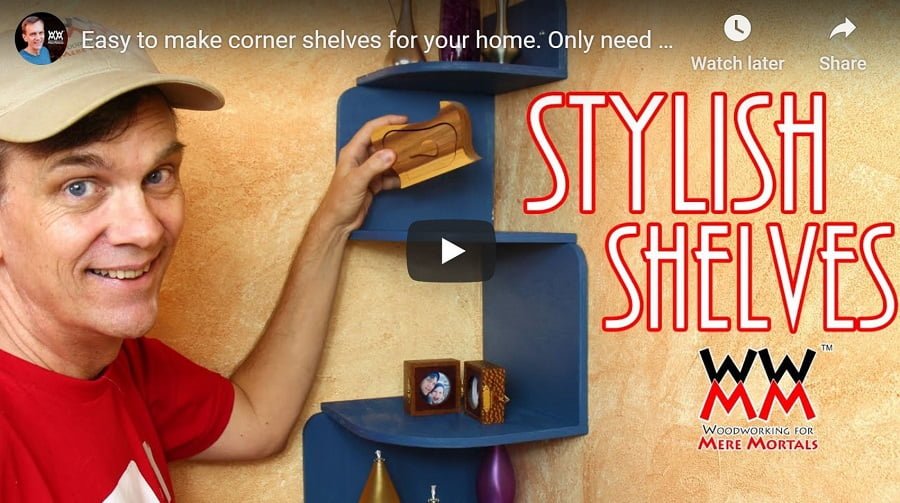 Do it yourself bookshelves can be anything from a fully carpentered piece of woodwork to two pieces put together to form a new look. A mini bookshelf should only be used to store special books like the Bible, the Torah or the Qur'an and related books. It should always sit close to you, so you can easily access the books it holds.
Zigzag Shelf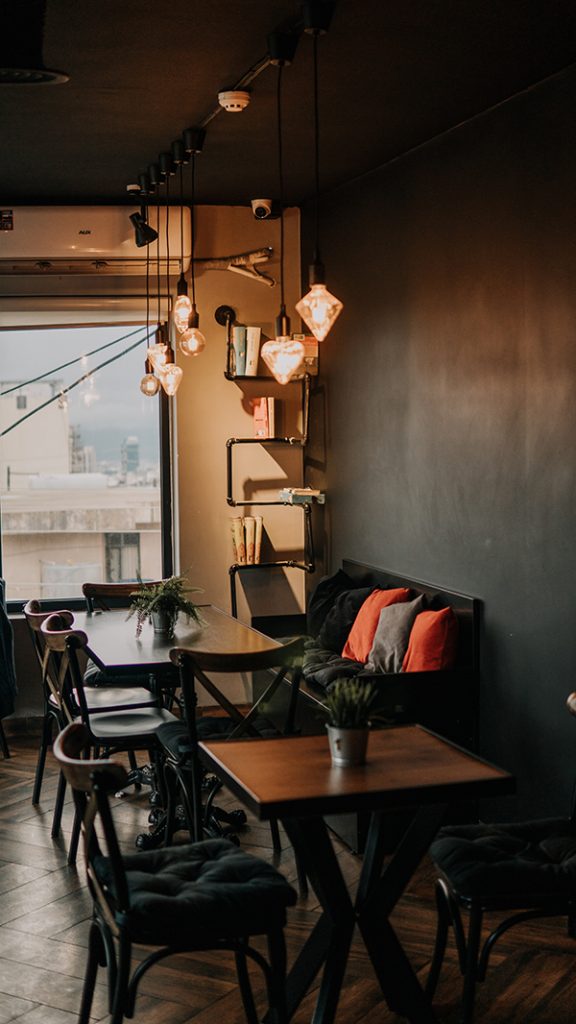 Just like the name implies, this shelf looks like a 90-degree zigzag. When it's attached to the wall it looks more like stairsteps holding your decor or books. This can be the Christley zigzag shelves like we've already mention before or industrial style piping frame that adds even more decor interest.
Living Room Shelf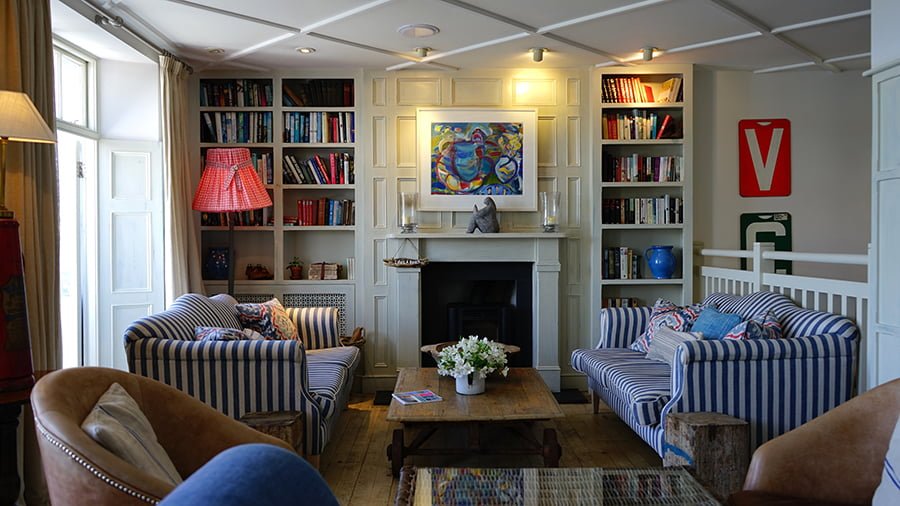 The living room is the most visited room in the house. Of all the rooms, this is the one most viewed by strangers. Therefore, the most effort is expended to decorate this room. A shelf in this room is likely to be the most elaborate design and displaying your most prized possessions.
Small Display Shelf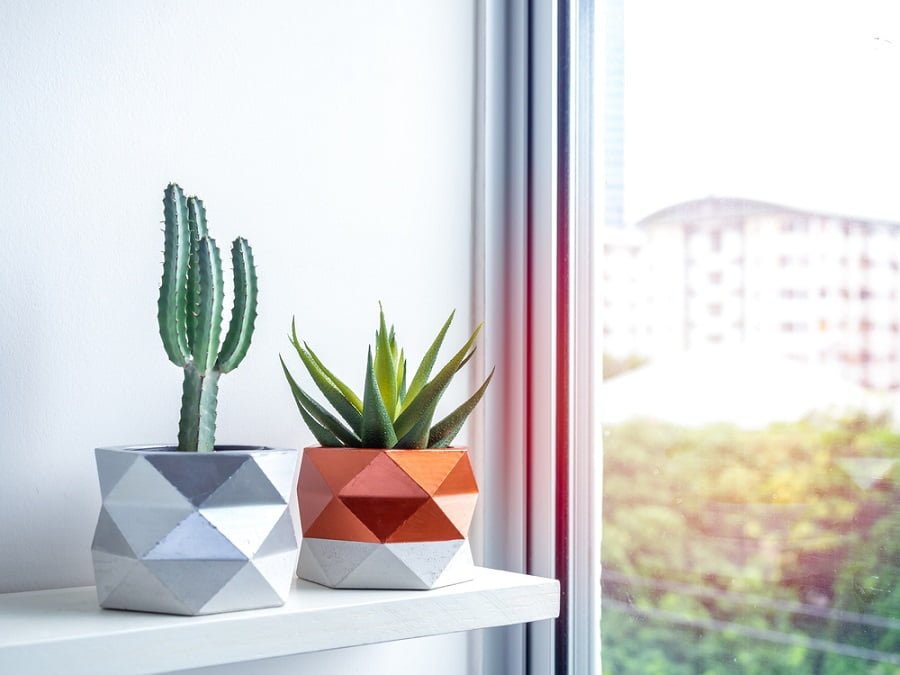 Something this small might best be used in a hallway or corner area. You would select a worthy piece to display, but obviously, its size will have to work with the size of the shelf.
Open Corner Shelf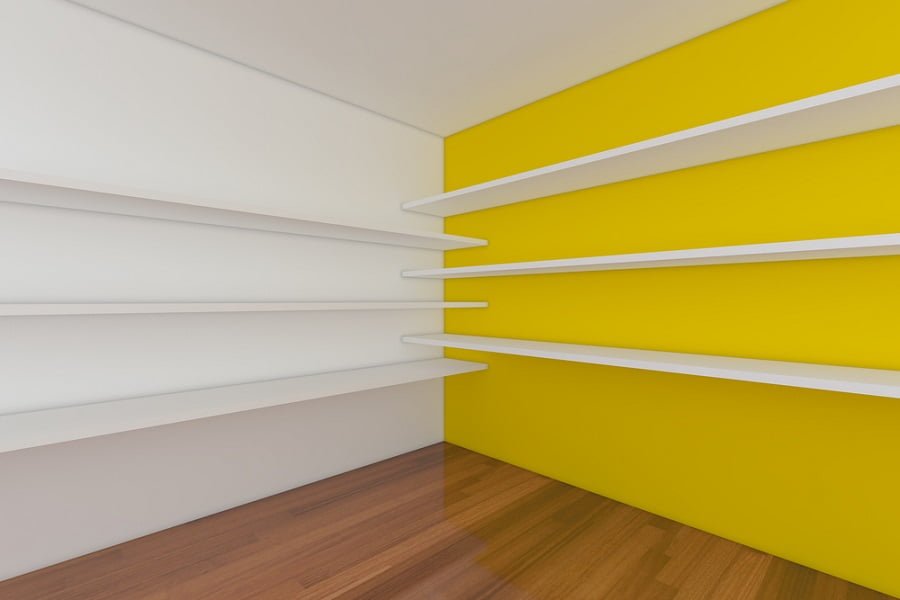 This type of shelf doesn't have solid walls supporting the shelves. Instead, it has bars or poles that support the shelves, leaving the sides open and showing the walls.
Vintage Corner Wall Shelf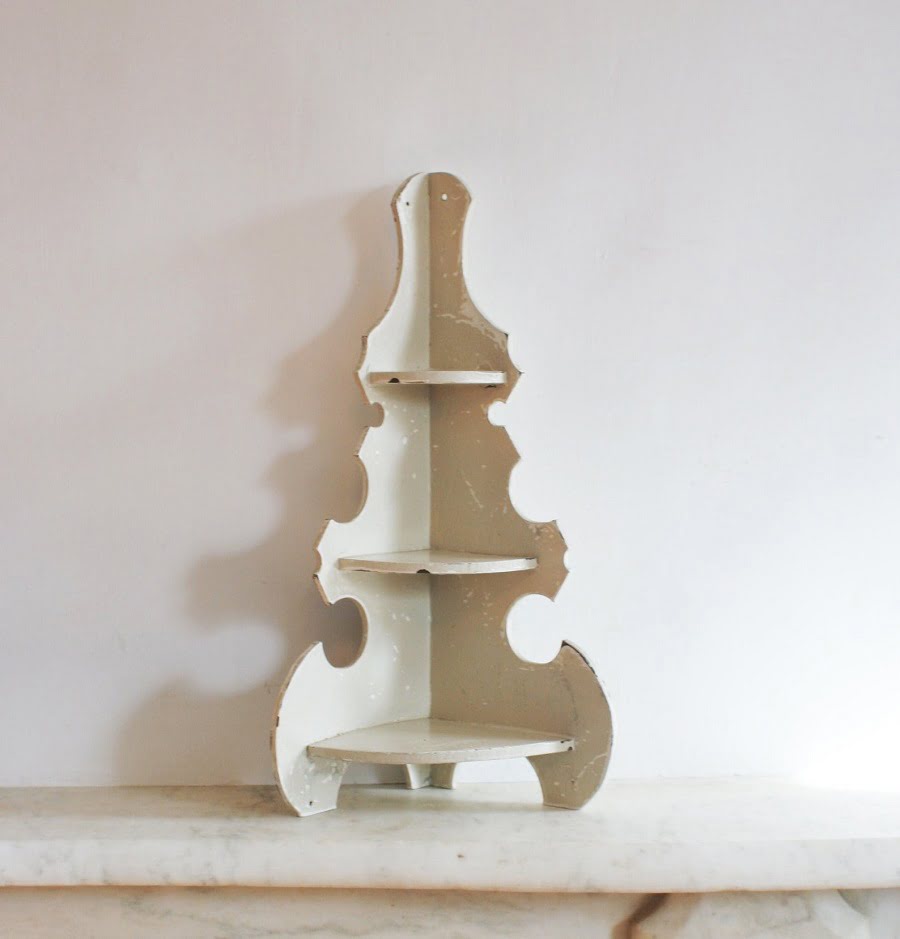 Vintage design in wood use more ornate details, such as filigree to outline some areas of the shelf. If the shelf is metal, there would be scrolling and flourishes throughout the design and even the shelves are not simply flat and plain.
Corner Shelf with Light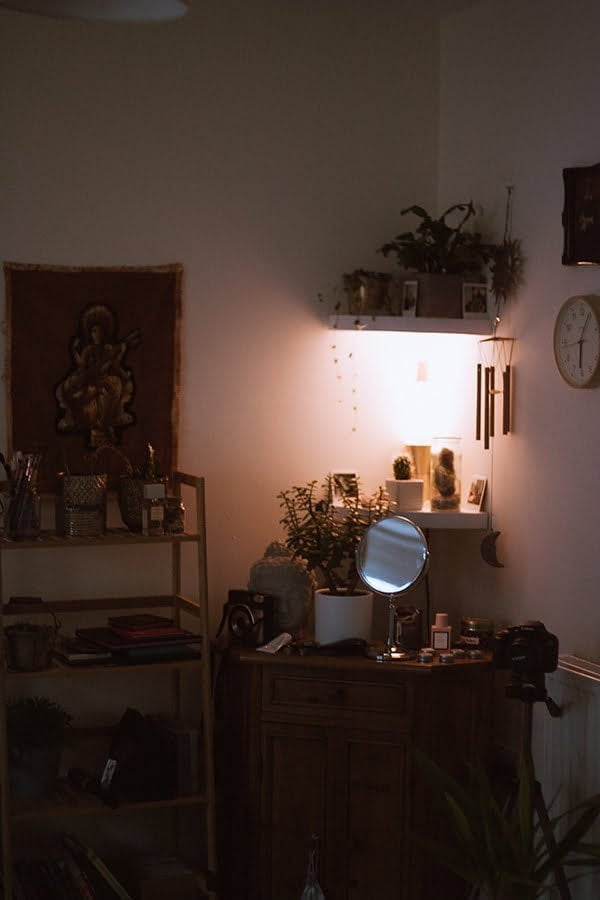 Lights may be built into the shelf's design or added after it's been hung. You'll likely see lights in a corner shelf when the shelf is used as an office, study or bedroom accessory.
Recap
Liked this article? Here's what you can read next: