Last updated on January 21, 2021
Your desktop is your private space at work (or in your home office) and it tells a story about you by the way its accessorized. Here are the top 10 best desk accessories for 2020 to inspire you.
► Our top choice: These Cable Clips
Whether you're looking to improve and decorate your workspace, or you need to find a gift for your office buddy (or white elephant), desk accessories come high on the shopping list. There are many types of them, so making a round-up of the best is quite the challenge.
We did our best, though, and the list has quite a diverse range of ideas. Be it for your productivity, decor, office fun, or as a gift. It's impossible to name one thing as the best on a list like this so you might as well check them all out.
What's going on as far as the qualities of our picks:
Versatility – certain accessories are great for the desktop organization (all the small things) and others will help you organize the cables and cords around the desk.
Portability also needs to be considered because there are accessories that are only installed on the desk while many times you'll want something you can take with you.
Value for money is, of course, one of the keys. Not everything that is expensive is worth it. And vice versa – we've found some cheap but quality products.
Ease of use because you don't want accessories that are overly complicated.
Even such small things as desk accessories have common issues:
Wasted energy especially with products that use a lot of battery power or electricity.
Bad smell especially if you're in an enclosed office space where it could irritate your officemates.
Size as you don't want something that is too big for your desk.
Ready to see what cool stuff we've picked for your desk. Before we lay it out, we must let you know about the compensation behind links we tag with #ad. We get paid for qualified purchases, but it costs you nothing extra.
Which of these you must have on your desk?
What's Inside?
Cute Office Supplies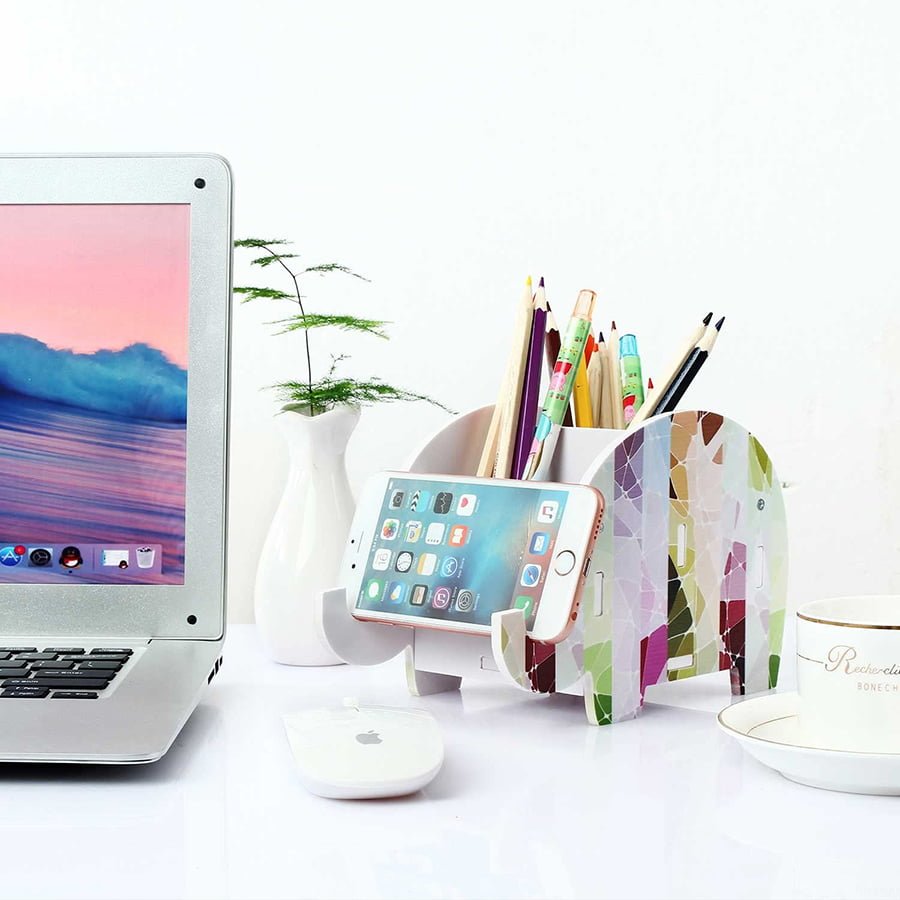 This desk accessory is versatile as it can organize many types of small objects like pens and at the same time hold smaller kind of phones. It's easy to assemble, Eco friendly and kids will greatly appreciate it. The edges aren't smooth though and it's not made of quality materials.
Pros: versatile; can be folded; perfect for kids; Eco friendly; easy to assemble.
Cons: can't carry bigger type of phones; cheap materials; rough edges.
Cool Desk Accessories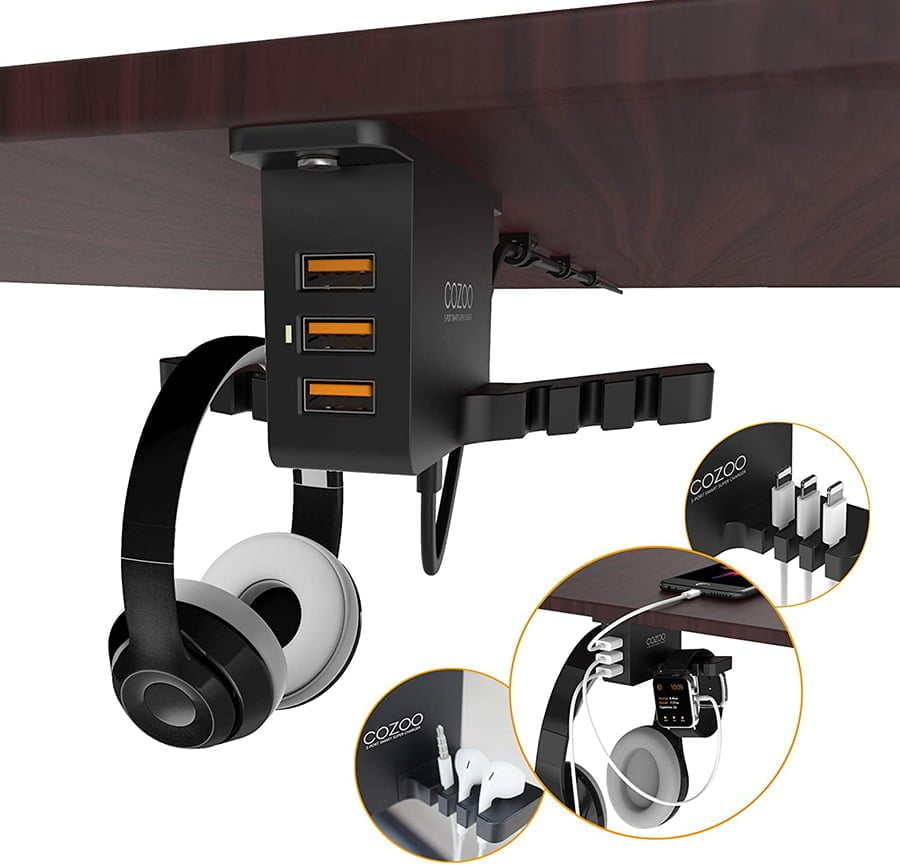 A one of a kind headset holder because it is installed under the table making it hassle free. It also includes chargers for many types of gadgets like phones or tablets and can carry up to 500 grams of weight. The power cord is relatively short so you might need an extension or install it near a socket.
Pros: fast charger; install under the table; fire-resistant; can carry up to 500 grams; affordable.
Cons: 1 day wait before using; short power cord; not simple to manage wires.
Desk Decor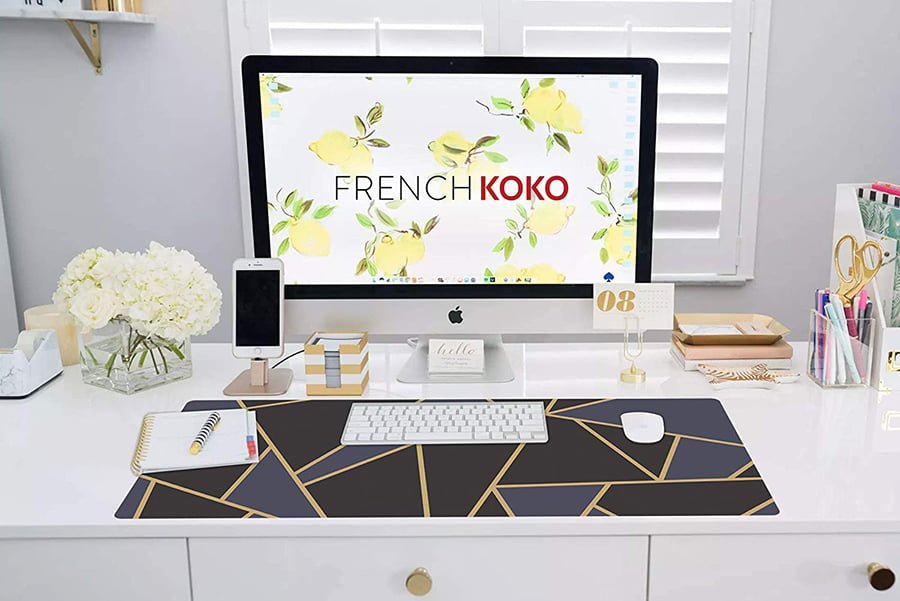 A large mouse pad that is non slip, Eco friendly and can really last long. It's perfect for gamers or office workers. It has a strong burnt smell though so you might want to clean it up first and is a bit expensive for what its worth.
Pros: non-slip; smooth; Eco friendly; long lasting; cleaning is easy.
Cons: bad smell.
Desk Gadgets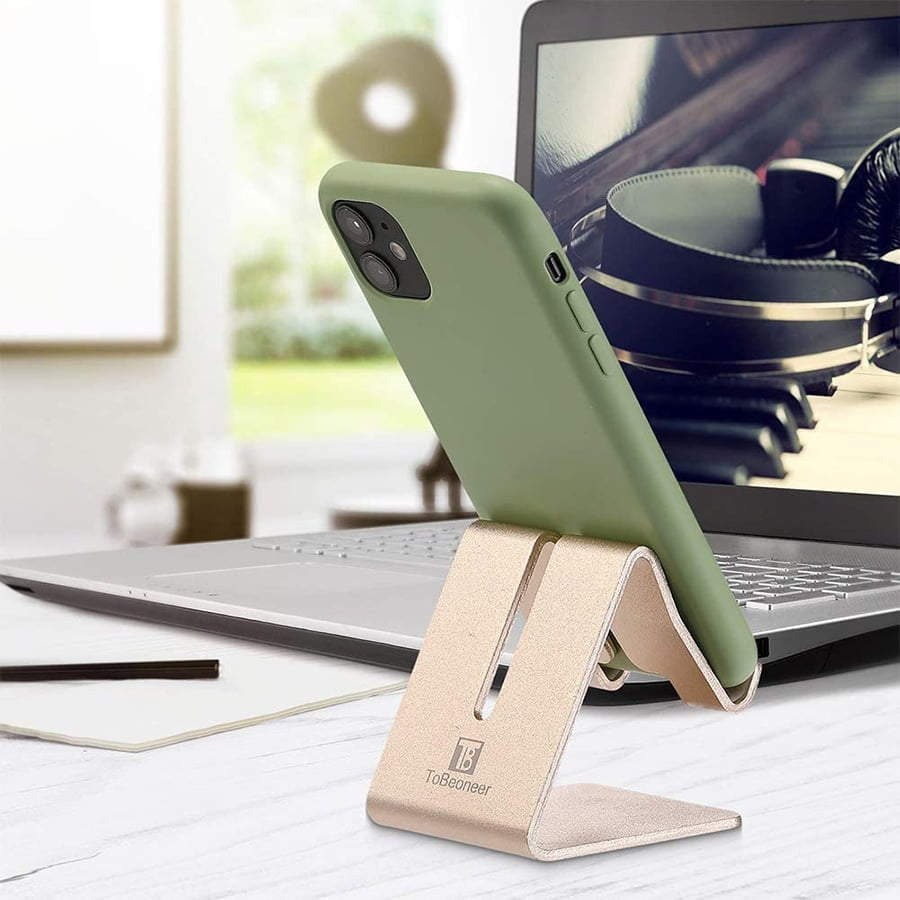 A very simple desk accessory that might be too small and too low for most people. It is portable, sturdy and really affordable. It simply holds the phone making it hands free whenever you're using it while sitting.
Pros: Sturdy; lightweight; smooth; compact; hands-free; inexpensive.
Cons: hard to maneuver charging cable; might be too small and too low.
Desk Organizer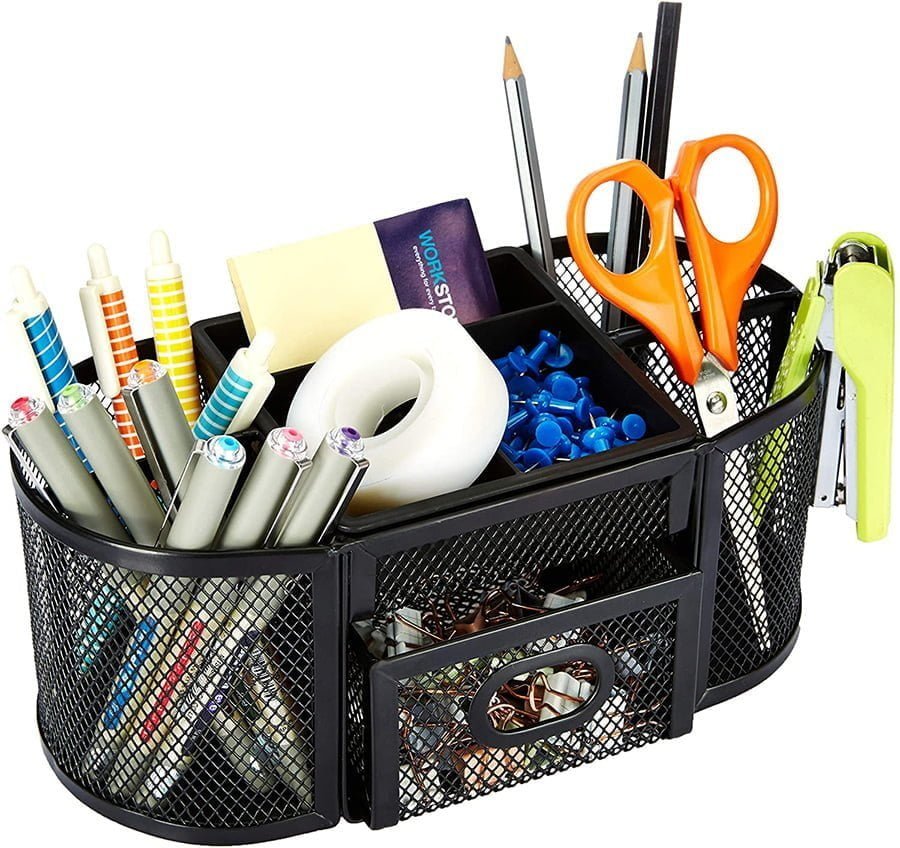 This might be one of the best desk accessories when it comes to versatility as it can hold many types of small items because of its divided drawers and it even has extra compartments with a small drawer too. The small drawer slides around though.
Pros: versatile; divided holders; extra compartments; easy to use.
Cons: drawer slides around; uneven; larger compared to others.
Modern Desk Accessories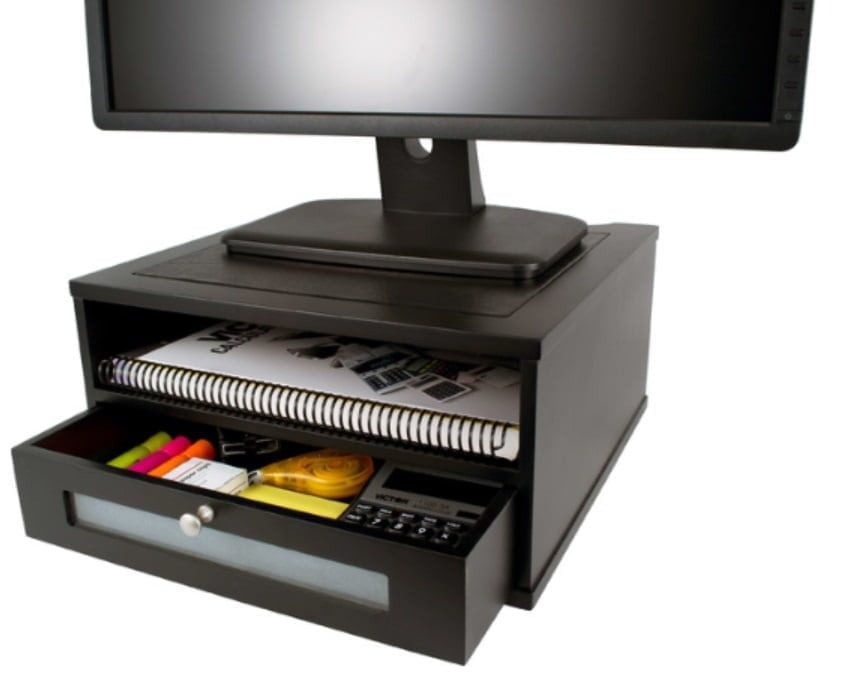 Make sure that this will fit your desk as it might be too big and it's a bit expensive too. However, its storage feature is flexible as it has an open shelf and a drawer that you can insert on the top or lower shelf. It has rubber feet to stick and avoid damaging work surfaces.
Pros: flexible storage; rubber feet; doesn't move easily; open shelf; easy cable management.
Cons: pricey; might be too big.
Unique Desk Accessories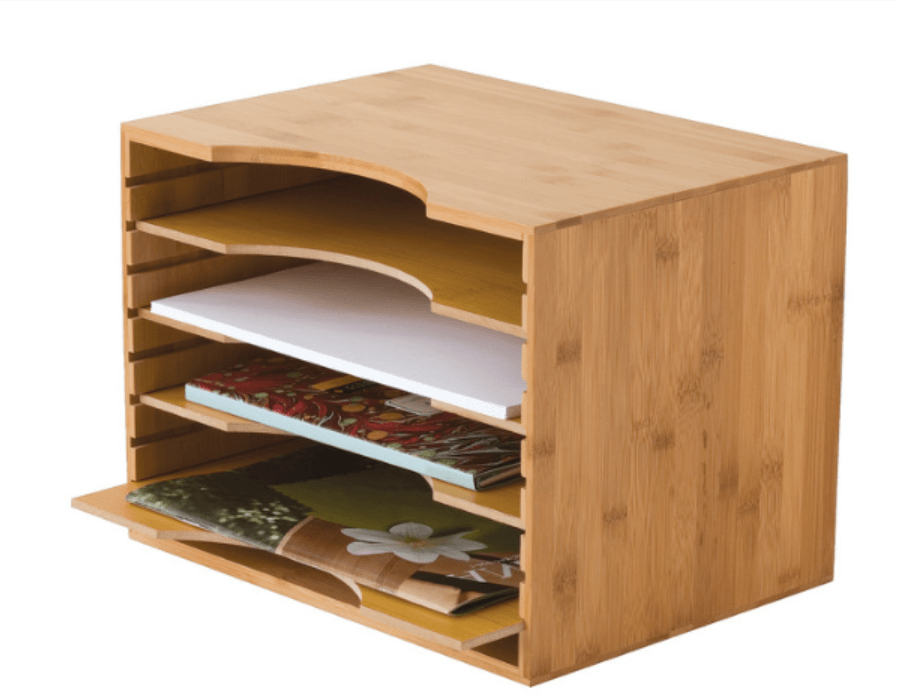 Even though it's not made of quality materials, this unit can still last long with proper care. It has plenty of storage to offer with adjustable shelves though they might get stuck sometimes. It's Eco friendly too and looks simple and beautiful.
Pros: plenty of storage; eco friendly; adjustable shelves; sturdy; looks good.
Cons: shelves might get stuck; made of cheap materials.
Desk Essentials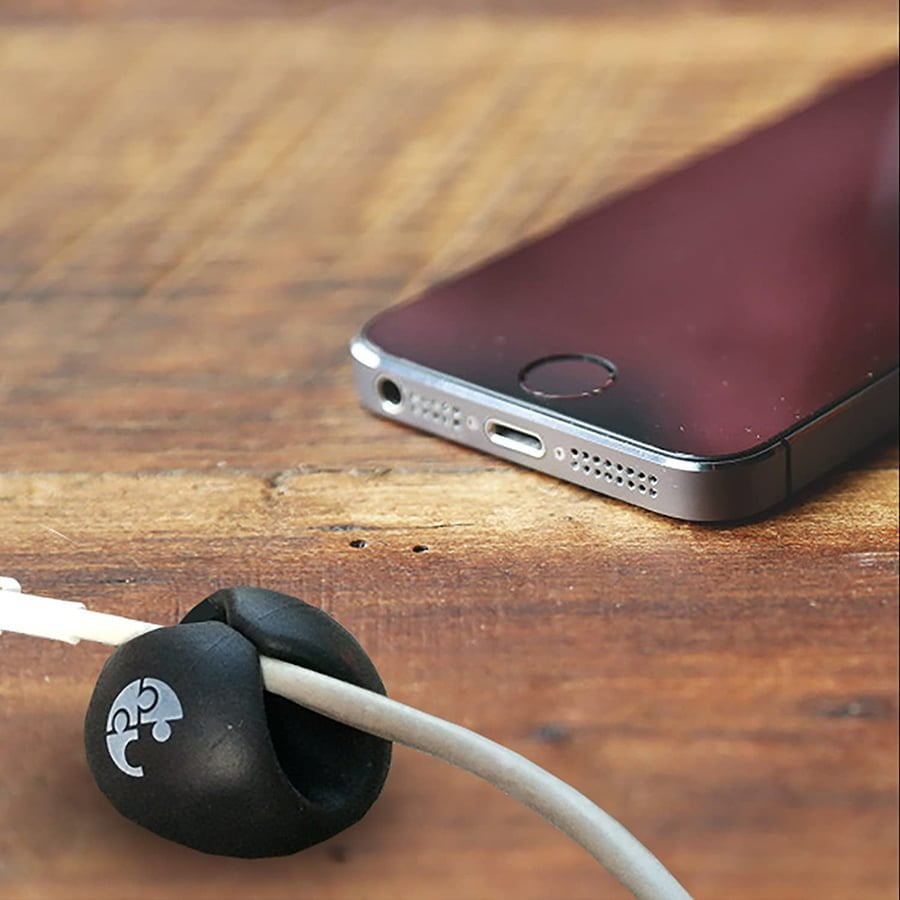 This is our #1 choice for the best desktop accessories. It's hard to pick one item for such a broad category, but we've had it with those pesky cables around the desk. For such a tiny gadget it solves so many headaches.
We've got cords or cables now all around us because of being technologically dependent. So here's an accessory to solve all your wire problems. It works for almost any type of cords. It can attach to any surface, it's very easy to use, and, very importantly, eco-friendly.
Pros: works for almost all types of cords; eco friendly; attaches to any surface; easy to use.
Cons: don't always stick well; the hole is too wide for iphone cables.
Must Have Office Supplies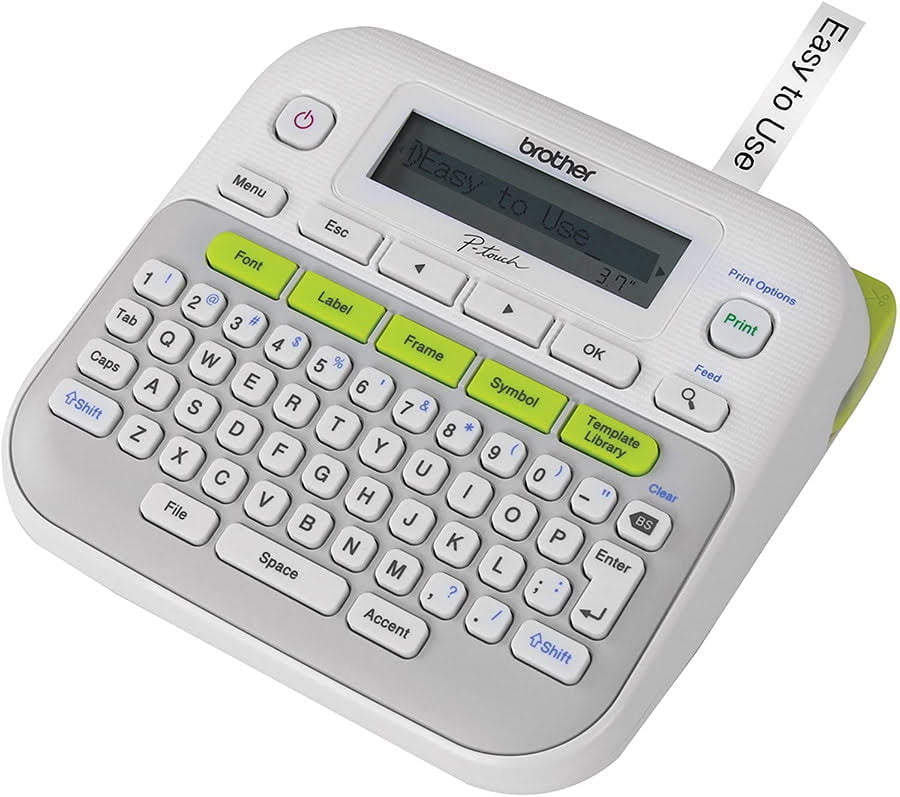 If labeling different containers is a must, then this might be what you're looking for. It has plenty of templates to choose from and can save up to 30 labels for quicker, easier labeling. It drains lots of power though as you need plenty of batteries for it or use the adapter that is sold separately that is expensive than other kinds of adapters.
Pros: easy to use templates; one-touch buttons; save up to 30 labels; can use different types of tape; can be plugged in or use a battery; portable.
Cons: needs a lot of battery power; expensive adapter; might waste lots of tape.
Funny Desk Accessories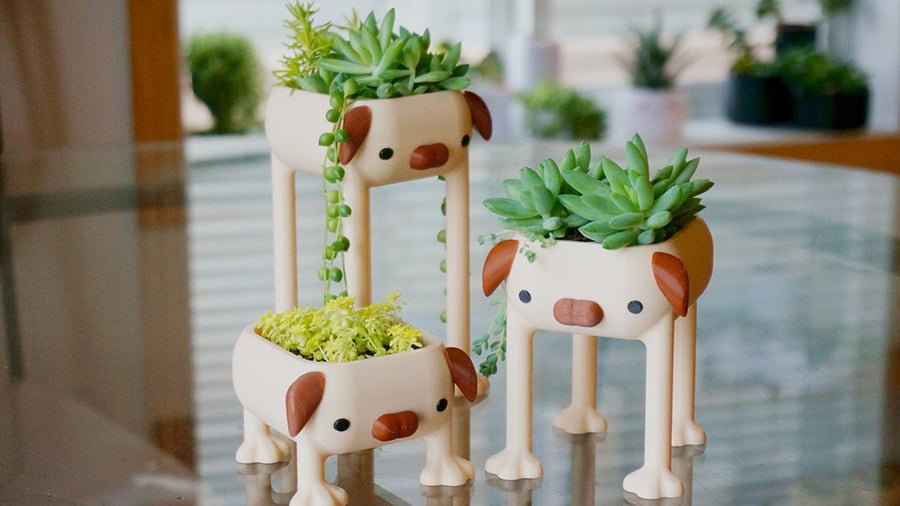 A perfect gift for someone who loves cute stuff (especially dogs). It can be used as a stationary or small plants can be planted on it. It is portable, as in very small and can break easily especially the long-legged ones.
Pros: perfect gift; can plant small plants; can be used as a stationary; adorable looking; portable.
Cons: breaks easily; very small.
Liked this article? Here's what you can read next:
---
Disclosure: As an Amazon Associate we earn from qualifying purchases.