Last updated on August 26, 2020
Looking for functional and beautiful decor ideas for your home? Something that looks nice but is useful too? You will love these ideas.
Decorating your home is a never-ending quest for new ideas to make it beautiful, original but that the same time functional and practical. Usually, it's the small things and attention to detail that makes it work.
Today, we're giving you cool and practical ideas to try at home, and we are sure you haven't tried at least some of them before. So go ahead and check them out to create your Pinterest-worthy decor.
Tape Picture Frames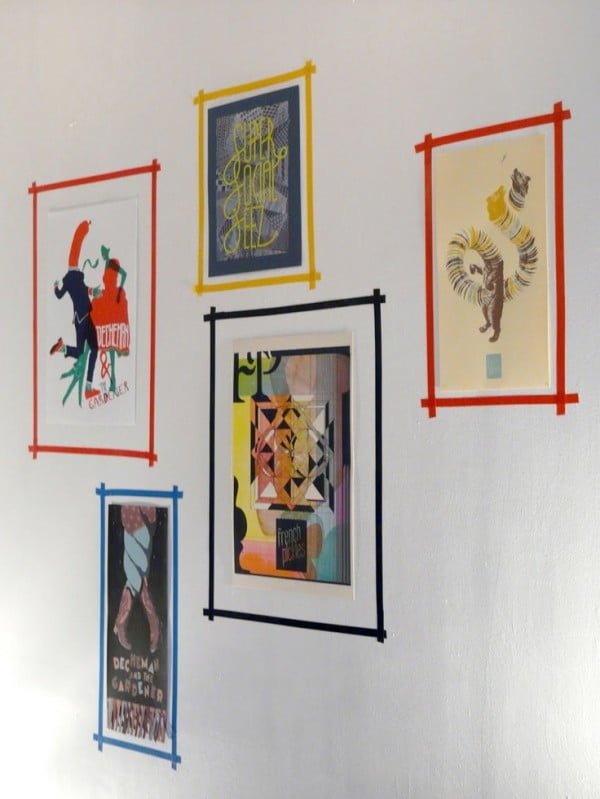 Missing a few more frames for wall art? Don't rush to the store to buy them; you can try using Washi tape for makeshift frames that look chic.
Spray Paint the Door Mat
Make a regular doormat extraordinary by spray painting it in a pattern. It's a relatively easy project that requires only a can of spray paint and a stencil that you can make yourself.
Hang Art and Mirrors with Rope
Add more style to your wall hangings by using a rope to hang an accent mirror or a picture frame. We recommend sticking to just one accent piece hung with rope, though.
Display Your Perfume Bottle Collection
Put those perfume bottles on display in the bedroom or bathroom because they are worth it. You can even use a simple spice rack or even a cake stand.
Paint the Sink Accent Color
Painting a sink in an accent color (especially apron sinks) is an easy way to make your kitchen trendy. Choose soft, pastel colors that contrast with the cabinets and walls.
Crown Molding Shelf
A great way to prettify suspended shelves is using crown molding, and you can even install one over the door for extra storage or display.
Embellish with Nail Heads
Refresh that old cabinet, dresser or a table by embellishing it with custom patterns of thumbtacks. It's a great way to add that glamorous metallic finish.
Use Teapots as Vases
Instead of regular vases, use vintage teapots when you bring fresh flower home to get a chic look.
Bed Pockets
Very easily installed bed pockets like these are perfect for storing and organizing various small bedroom items, books, or phones.
Use Lacquered Trays
A lacquered tray elevates just about any vignette or an arrangement of items and can be used just about anywhere – in the bathroom, living room, or the kitchen.
Desk Shelf in the Window
Window sills can be turned into benches, tables, and nooks. And if your windows have no sills, you can still make use of that space by installing a DIY shelf against the window like this.
Faux Marble Finish
Getting that trendy marble finish look is easier and cheaper than you think by simply adding a self-adhesive wallpaper to the tabletop.
Fix Up with a Seagrass Rug
A big rug or carpet is a great decor piece that anchors the entire room, but they can be expensive. If you're on a budget, choose a seagrass rug as an affordable alternative that fits in just about any style.
Hide the Eyesores
Nothing breaks home decor more than the eyesores like ugly switches, outlets, panels, vents, AC and heating units. Find a way to camouflage them.
Use Art Creatively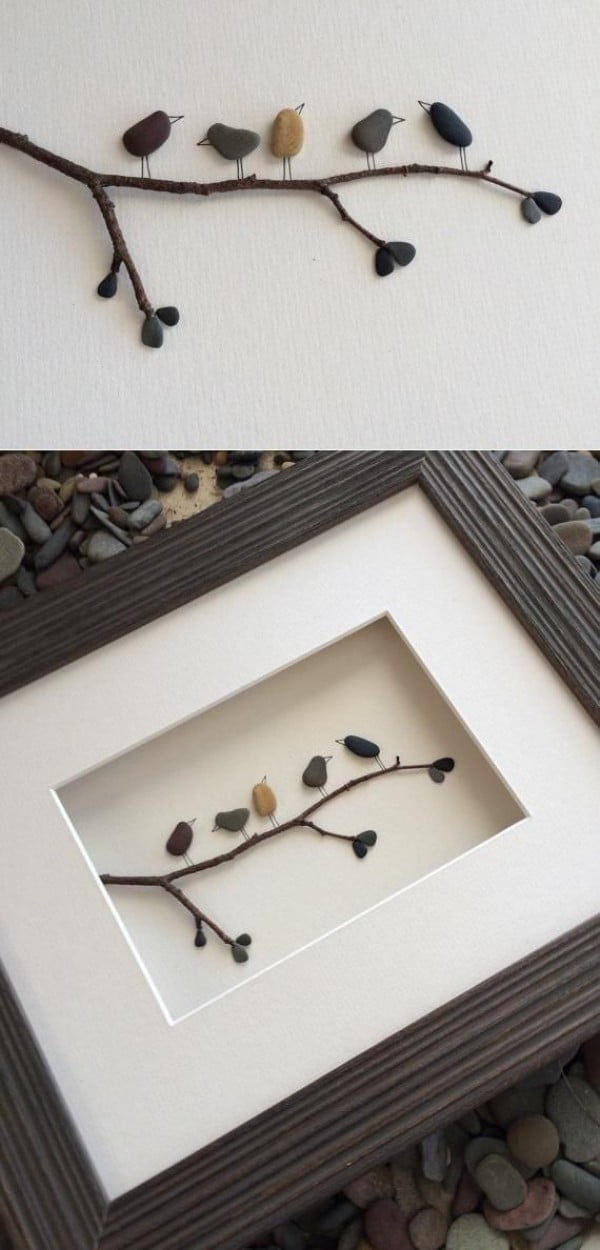 Wall art decorates space, but take a step further and besides the cliche art and family pictures add something creative. Think about something that would be a conversation starter, like this pebble art picture.
Add Something Quirky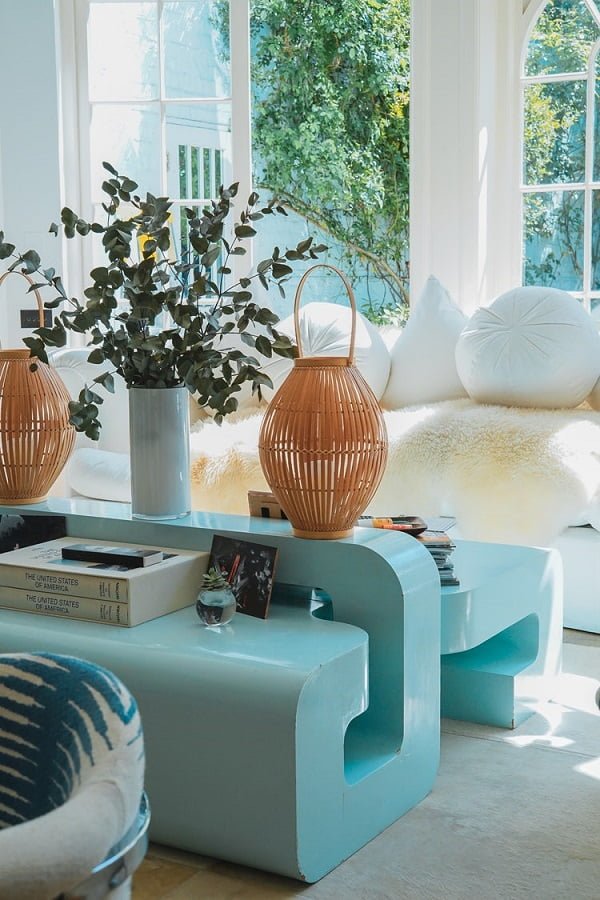 A quirky accessory like these lanterns adds an instant coolness that attracts the eye.
Paint Kitchen Cabinets in a Dramatic Color
Dark tones create contrast and add drama to the decor. It's not a tip for everyone but a great idea if the dramatic decor is your thing.
Use a Decorative Marquee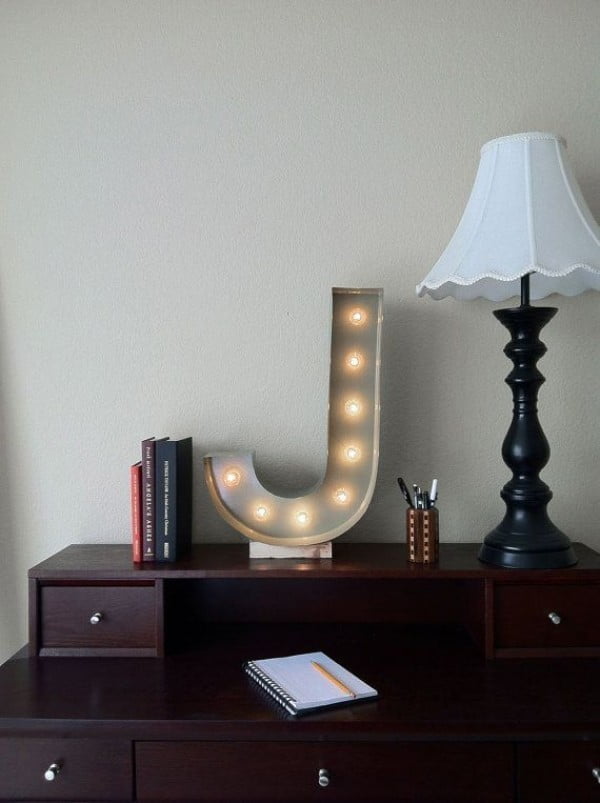 A marquee adds a fun and exciting quality to home decor. Use it to draw attention when entering a room immediately.
Create Accent Walls with Wallpaper
Wallpaper is a quick and easy way to create an accent wall or even just a fragment of the wall.
Learning to Mix Patterns Takes Time
Matching busy patterns takes a lot of practice and can create decor with a strong character. So don't be afraid to experiment and take your time, you'll get there eventually.
Don't Hide the TV
TVs aren't big ugly boxes anymore, so there's no need to hide them. A new modern design TV looks good enough to be easily incorporated into home decor.
Use Side Tables
Seeing a side table next to a couch or a chair is inviting to grab a drink and make yourself comfortable. Use them everywhere.
Make Use of a Monochromatic Palette
There's nothing wrong with a safe monochromatic palette, and it has many benefits. You can blend in big furniture into neutral colors and make other accessories stand out. If it fits your style, by all means, go for it.
Avoid Home Decor Cliches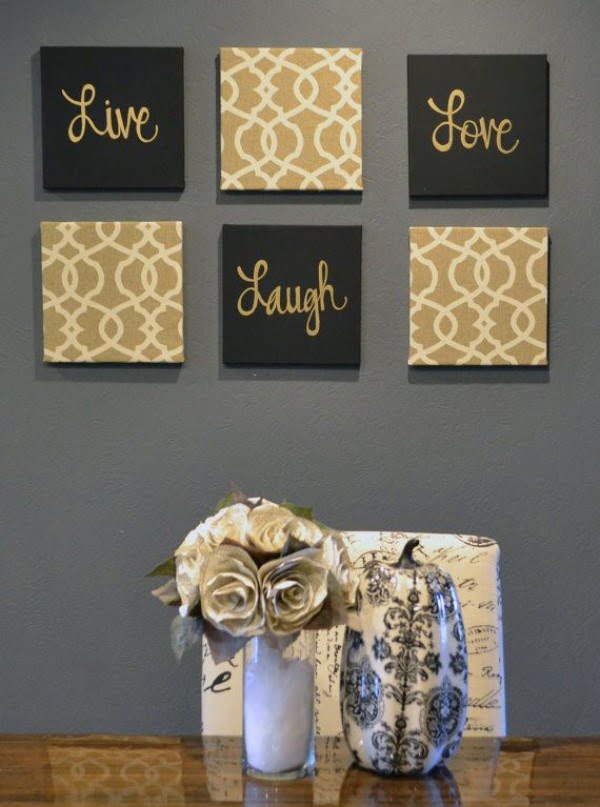 Overthinking and following too many home decor rules results in cliches. Don't try to make your home into something that can be found in a catalog, make it personal and all about you and what makes you comfortable instead.
Don't Push Everything Against the Walls
It may be a small room and pushing every piece of furniture against the walls might seem like a good idea but don't do that. Pulling the furniture just a couple of inches away from the wall creates a better flow.
Don't Be Afraid of Color Accents
Adding accessories in vibrant colors may seem like a risky choice, but adding color in small pinches is an easier and safer way to do it. Look for small pieces of furniture, throw pillows, display accessories that add accent without being overwhelming.
Make It About You
Don't follow a single home decor style strictly unless that's really what you want to do. Your home should represent you, so give yourself complete freedom to decorate the way you like.
Use Slipcovers on White Furniture
White furniture is excellent – it is classic and timeless – it gives a sophisticated vibe so naturally, it's a valuable decor asset. But keeping it white all the time can be a challenge, especially if you own pets or have kids. Enter washable slipcovers that can be bleached. Use them, and you'll be able to enjoy crisp whites in your living room without a worry in your head.
Creating Drama in Neutral Decor
Neutral decor is appealing; it has a classic, timeless quality that goes with any style. If you like to play it safe, a neutral palette will always be your go-to decorating tool. But neutral is not interesting, even dull. How do you go about adding interest without adding color (there are reasons why you'd want to avoid color)? Use big statement art in the same hues but exciting shapes and patterns.
Use Tall Furniture in the Kitchen
The kitchen is where you spend a lot of time, and it's the place where functional design is critical. If you choose a tall table and pick high stools, it can double as the dining table and a kitchen island.
Dining Area as the Work Space
The dining area in your home may not be the most frequented space, so anything you can do to give it a second purpose is welcome, especially if it's a smaller home. How about double-timing it as a workspace?
Command Hooks for the Curtain Rod
If there's any reason why you wouldn't be able to drill holes (or you don't want to), a brilliant solution is hanging the curtain rod with command hooks that are easy to stick on the wall and remove if necessary. They have a whimsical decor element to them too.
Use Table Cloth Fabrics as Curtains
Curtains don't have to be actual curtains, and you may already have beautiful embroidered table cloth fabrics stashed away. Bring them out and hang them as DIY curtains to showcase beautiful patterns and save a little money.
Embrace the Floor Pillows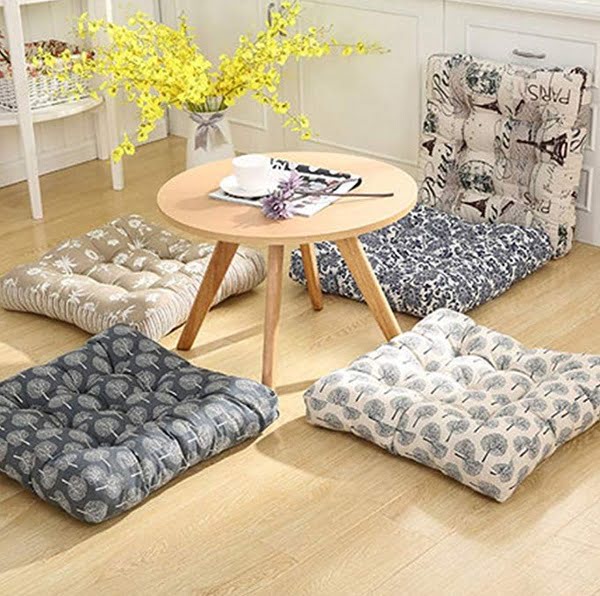 Accommodating a larger number of guests may be a challenge when it comes to seating. For one, you may not be able to store that many chairs at home and their costs can add up too much for occasional use. Even cheap poufs may not be enough, so when it comes to excessive seating, floor pillows can be a real lifesaver.
Make Use of the Dead Space with Narrow Bookshelves
There's always plenty of dead space in any home, space that is just useless. You can make use of it by hanging narrow bookcases and add extra storage. You can take advantage of even the most inconvenient space this way.
Jewelry Tiebacks
Use jewelry for curtain tiebacks to add a little class. This solves two problems – curtain styling and making use of old jewelry that you may not have been wearing for a long time.
Shelving Just Below the Ceiling
When the horizontal space is lacking, there's always vertical space to work with. Add shelving just below the ceiling to make use of it.
Recap
Liked this article? Here's what you can read next: