Last updated on September 28, 2023
The AC unit is almost always that ugly box, be it outdoors or inside, that you want to hide and decorate over it. Here are 13 genius ways how you can do that. Read on!
Air conditioners (or just AC) are an absolute necessity for any homeowner during the hotter months. However, sometimes our outdoor AC units aren't exactly aesthetically pleasing and can ruin the atmosphere and curb appeal of your home and garden! Fortunately, this can be fixed with some know-how and a bit of easy DIY!
Here we're going to detail some excellent ways to hide your ugly AC unit to prevent it from ruining your home's indoor or outdoor aesthetic. We personally love these ideas, so keep on reading for our 13 solutions.
Be sure to sign in to get the best experience and follow our page for more easy DIY and home decor solutions.
Buy an Air Conditioner Screen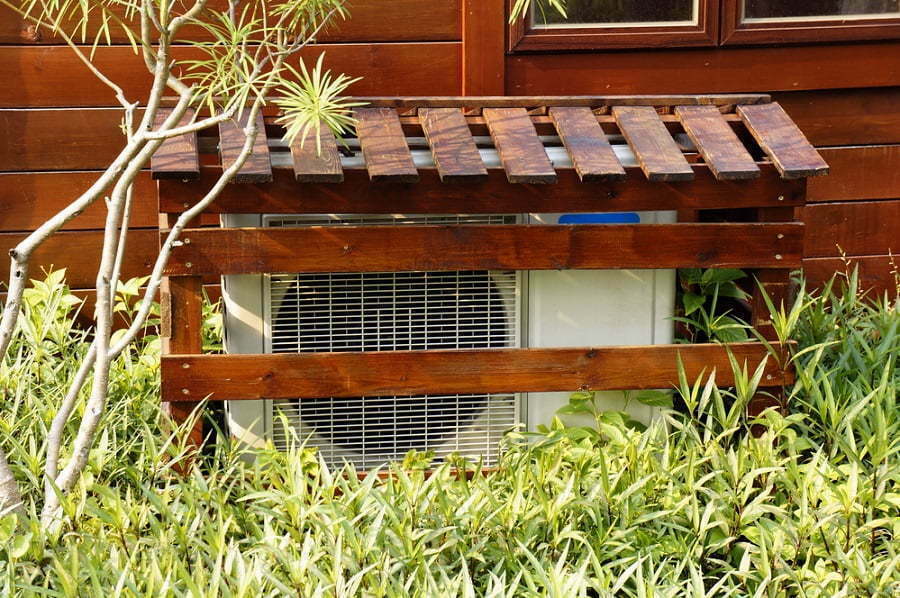 This is a simple wooden screen with which to hide your outdoor AC unit. They enclose the AC unit like a box or a square fence and stop it from being such an eyesore. They are often made from slatted wood or have a lattice design.
If you have the money to spend and want to hide your AC unit ASAP, consider buying one of these screens online or from your local home and garden retailer. A quick fix delivered to your door!
Or Build Your Own Air Conditioner Screen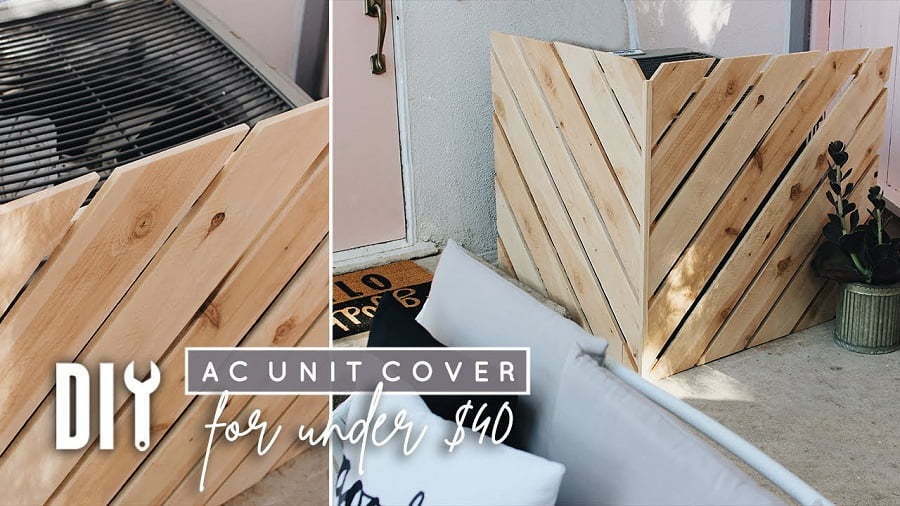 If you want to save some cash, you can always use an online tutorial and build your own AC screen on the cheap! This way, you can hide that gross AC whilst saving yourself a few pennies. There are a number of easy tutorial videos available online that will teach you how to build an AC screen, and you can decide if you want it to have a lattice design, slatted wood, etc.
You could even paint the AC cover your favorite color to really make it your own (make sure you use the right kind of paint). Outdoor string lights would make a nice touch too.
Bamboo Wall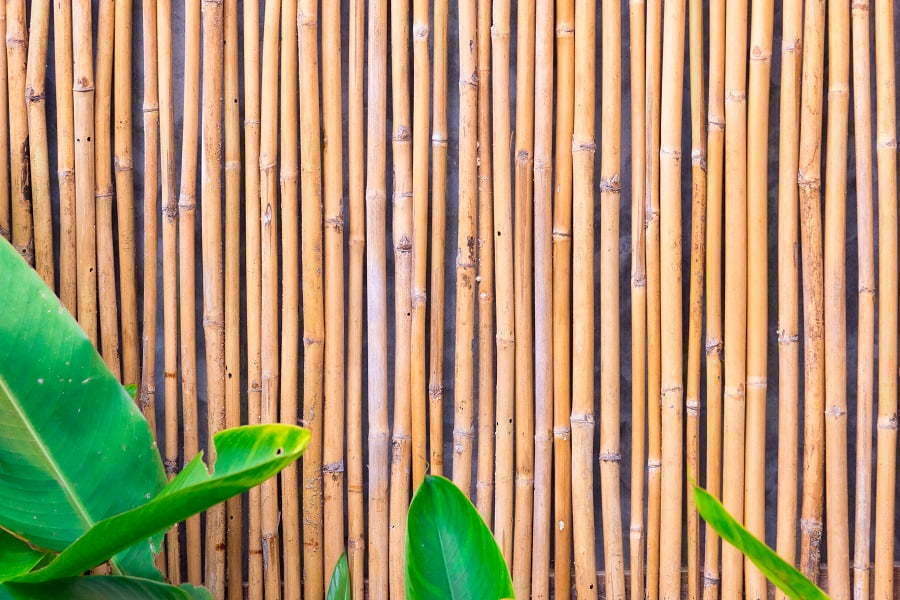 Buy some outdoor bamboo fencing rolls and give your space a calming atmosphere by putting together a bamboo wall you can place in front of your ugly outdoor air conditioning unit. The bamboo screen is also a neat idea if you want to hide any dustbins or recycle bins.
Planter Pallet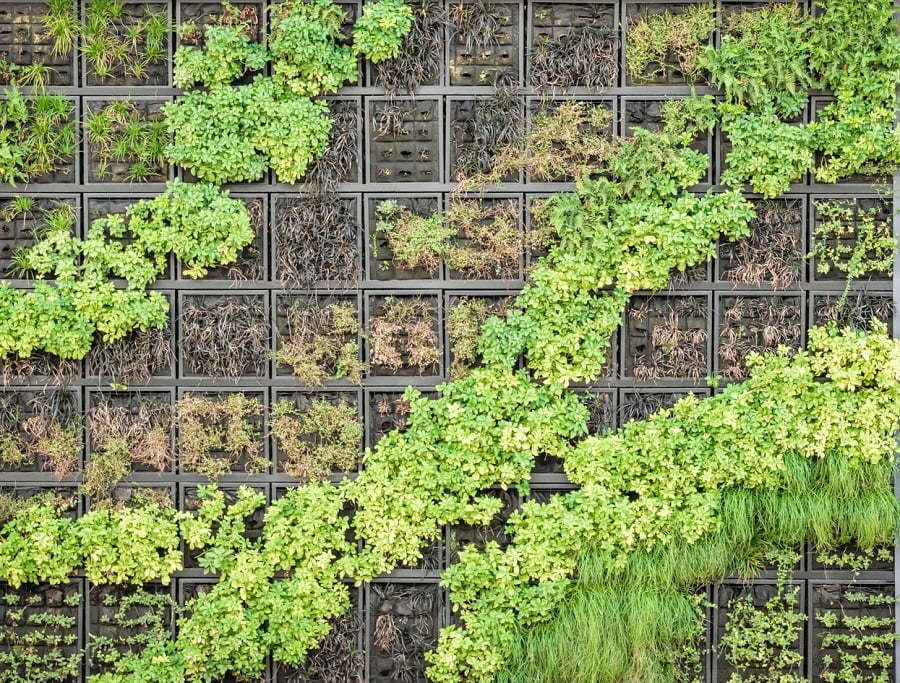 Turn an eyesore into a garden staple by creating a DIY planter pallet out of old wooden fence pieces. You can fill the planters up with your favorite flowers. This way not only do you have the perfect AC cover for your air conditioner, you've also picked up a new gardening hobby and undergone a backyard makeover. Flowers add instant curb appeal. Blooming marvelous!
Build a DIY Outdoor Seat with an Inbuilt AC Screen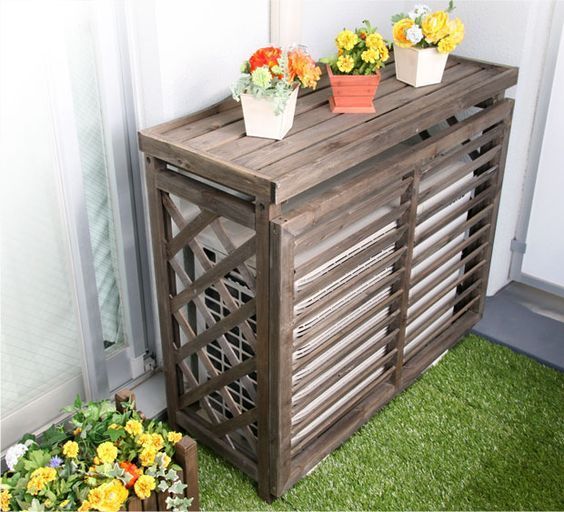 One of the more creative ways to hide an ugly unit! This is a fun challenge for big carpeting enthusiasts, but the rest of us will likely require some help from a DIY expert. This idea is excellent, as not only do you get to hide an ugly outdoor aircon unit but you're also creating a gorgeous bespoke outdoor seat. Outdoor seating on a property will really increase a house's curb appeal.
Stone Barrier Made from Patio Pavers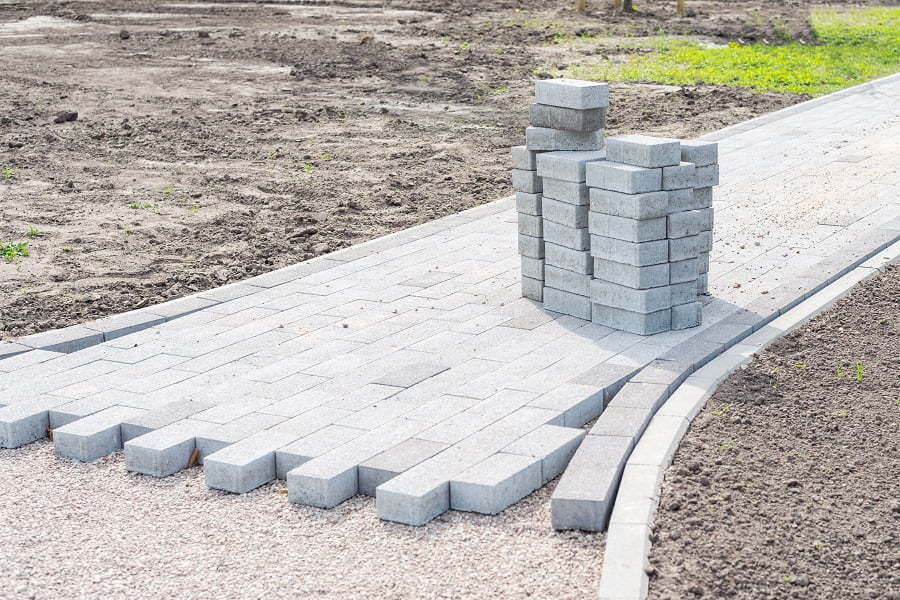 If you find woodwork too tedious or don't particularly like the look of wooden screens, you can use old pavers to build yourself a small stone barrier. Stone is one of the more sturdy ways to hide an outdoor unit,
Taller Structure for Climbing Plants and Trees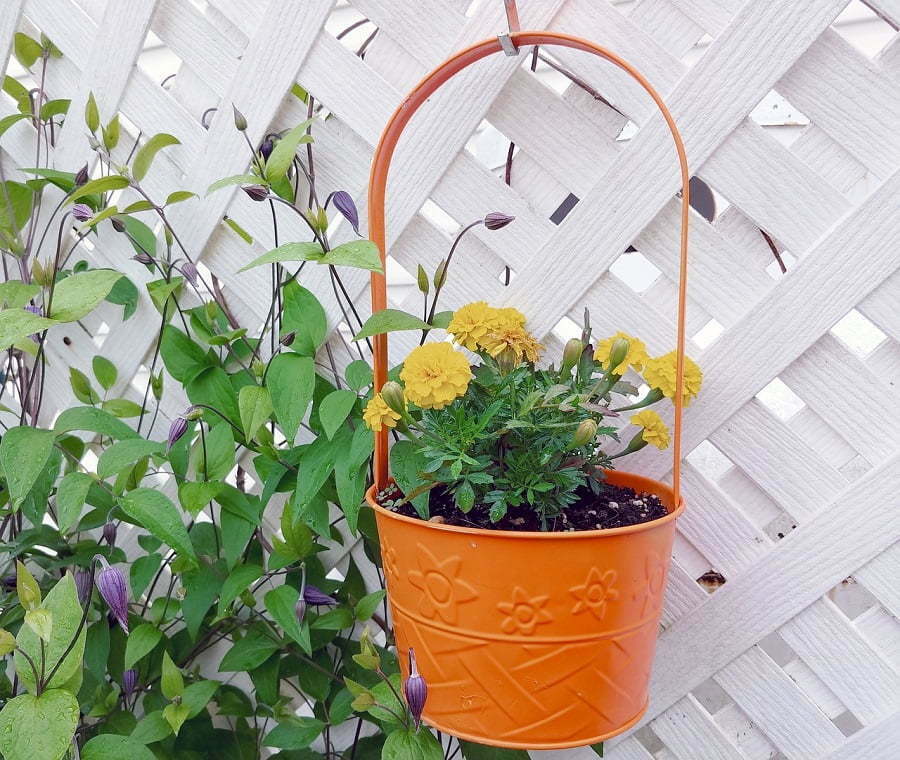 Is your ugly unit in the center of your gorgeous garden? You can use a taller wooden structure to hide it, and then cultivate some climbing plants that will grow amongst the wooden lattice\ac cover. This method will also work for trees if you have a tree next to your unit, weave the branches amongst the wood.
Indoor Slatted Wooden Panel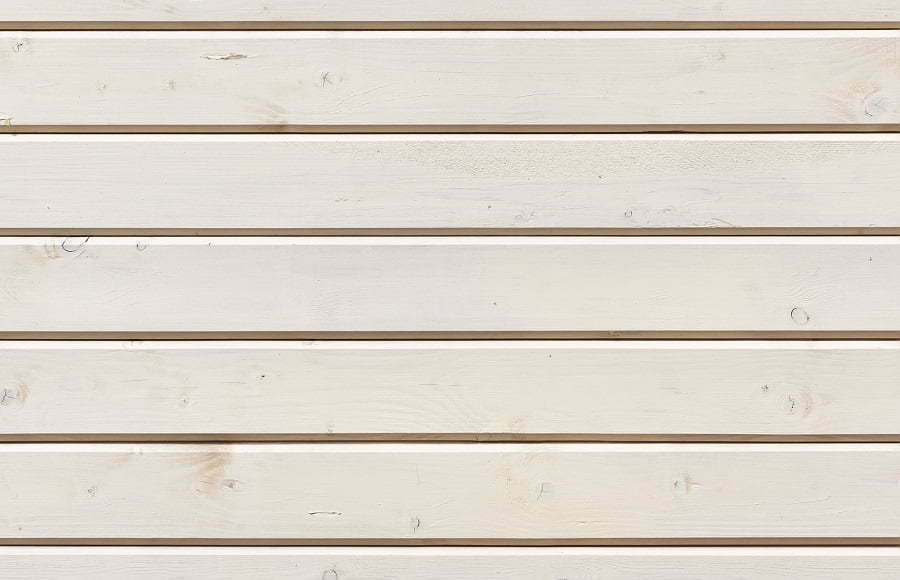 You can really up the home decor ante by installing a sliding slatted wood panel in your home. These are perfect to cover an AC unit as well as shelves and other storage that might benefit from being neatly hidden away when guests are over. This AC covers another home project that could really improve your home's curb appeal.
Decorative Metal Panel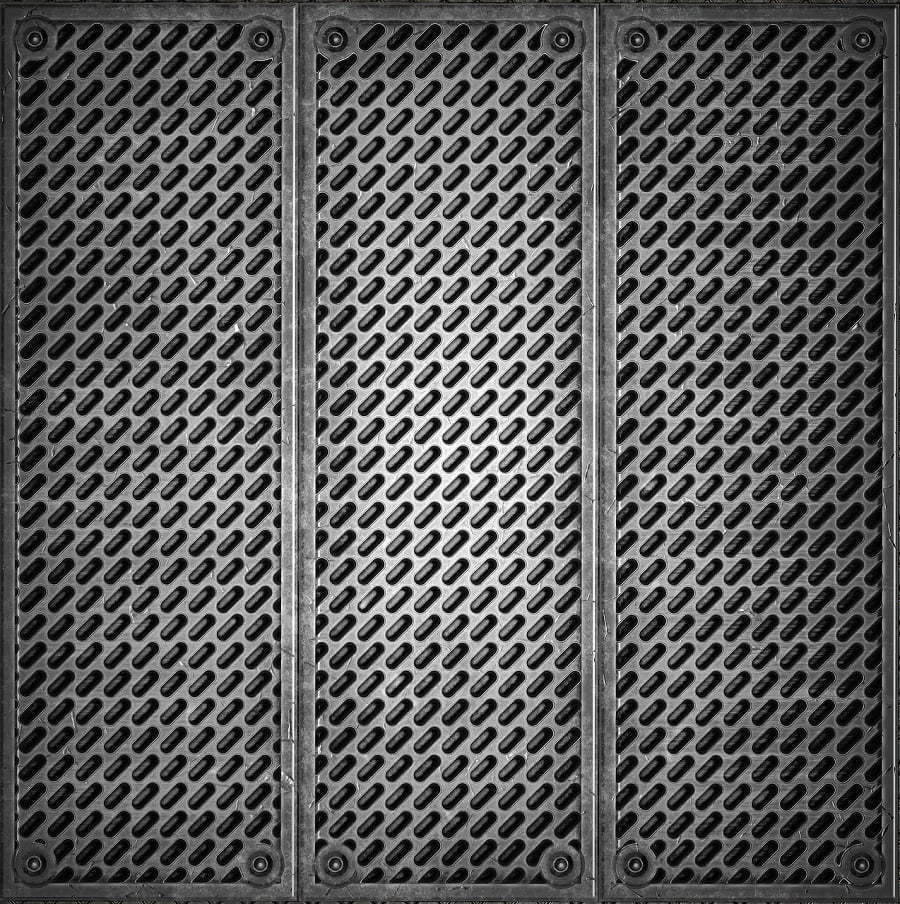 Buy an attractive die-cut metal panel to display in front of the AC unit. This will do the job whilst also giving your home an unmistakably stylish, edgy feel. Plus, the holes in the metal will allow air to travel through from the AC.
Disguise Indoor Thermostats with Pictures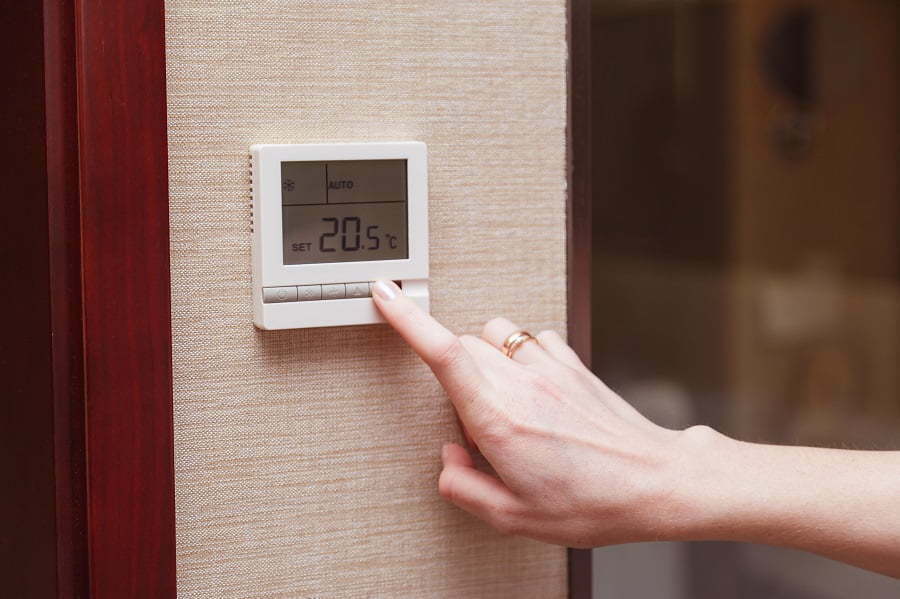 This isn't a full-blown AC cover, but it is a nice easy indoor option when you have a thermostat ruining a wall's overall aesthetic. Mount a number of small framed pictures anywhere around it. This hides it amongst them and makes it much less of an eyesore.
Use a Die-cut Cabinet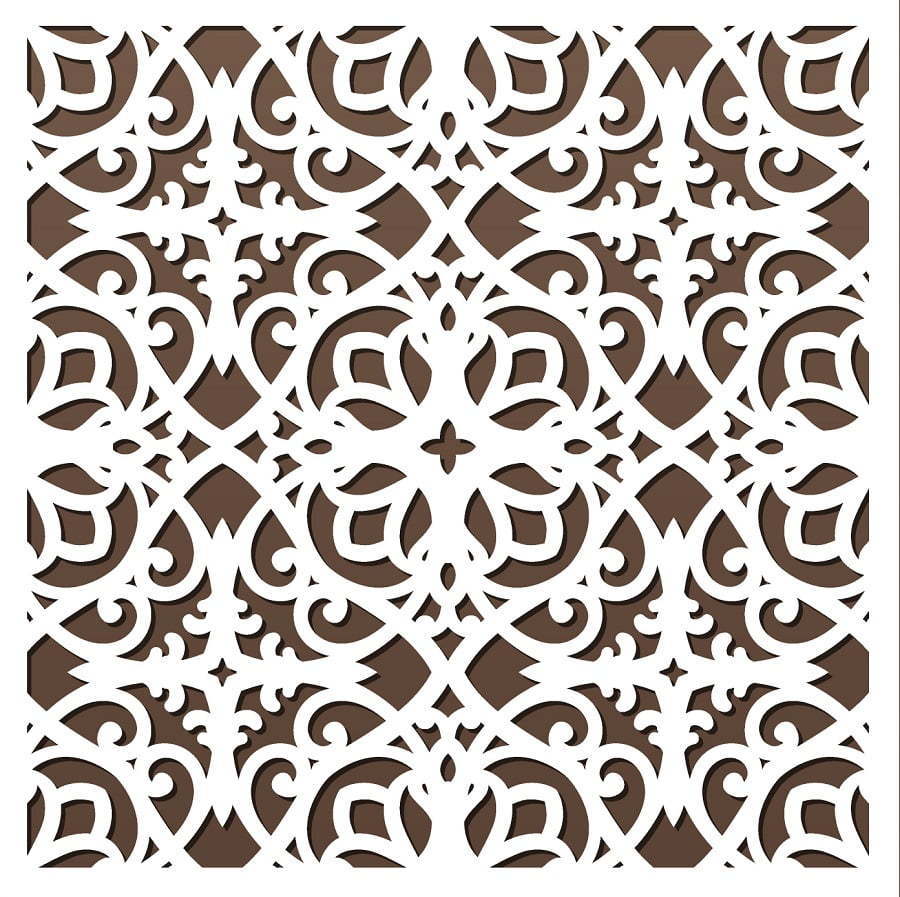 If you have a wall-mounted indoor air conditioning unit that you want to hide (for example, in your bedroom or living room), you can use a chic die-cut cabinet as a lovely AC unit cover. This is great for units that are ductless or through-the-wall. The cabinet doors will ensure that you can still get to your AC unit if you want to adjust the settings.
Shutters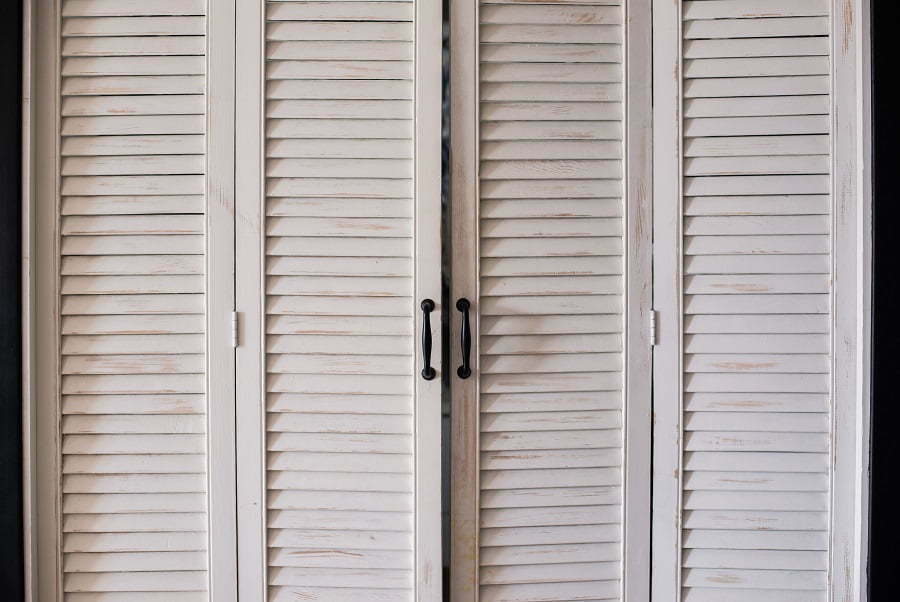 Buy some old shutters and attach them directly to the wall to cover wall registers or an HVAC unit. Old shutters will give your place a delightful shabby-chic vibe, and a unique feature like this will certainly add curb appeal to your property and hide an ugly indoor unit.
Pre-made AC Unit Cover
LG sells an excellent pre-made AC unit cover for an indoor AC unit which you can slot your favorite artwork into. A slightly more expensive AC cover but an extremely convenient way to make your air conditioning more stylish.
So there you have it – 13 genius ways to hide your outdoor or indoor AC, add curb appeal, and make your home feel a bit more "you"! If you enjoyed this piece, follow us for more!
Recap
Liked this article? Here's what you can read next: