Last Updated on
Lamps make it easy to enhance your home decor with a lot of charm in just about any style. They do it in many ways by improving room's lighting as well as adding decor interest with their design. Even if you add a lamp just to occupy an empty corner in a room, it will create an accent with significant visual improvement.
And then there are lamps that steal the spotlight, so to speak, of the entire room decor. The intricate design and magical lighting features make these lamps interesting and popular. We have shared such designs on social networks many times and they always get lots of likes and shares. Are they made with magic to be so attractive? Probably.
What's Inside?
Polyhedron Fairy Light Table Lamp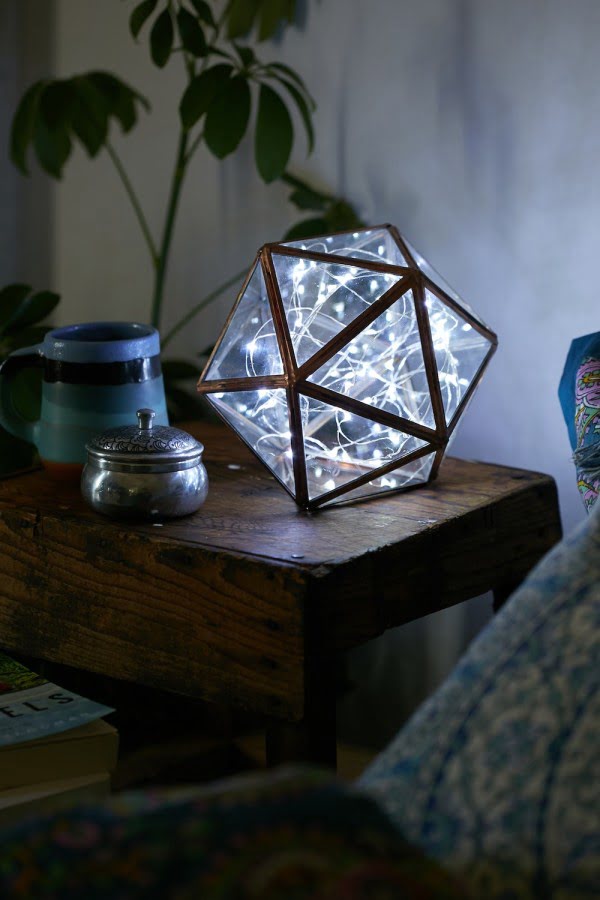 The first design is as simple as it is attractive. String lights in a polyhedron make a sculptural decor accent. Such a lamp can also be created by enclosing string lights in an interesting DIY lantern.
Triple Frame Wall Lamp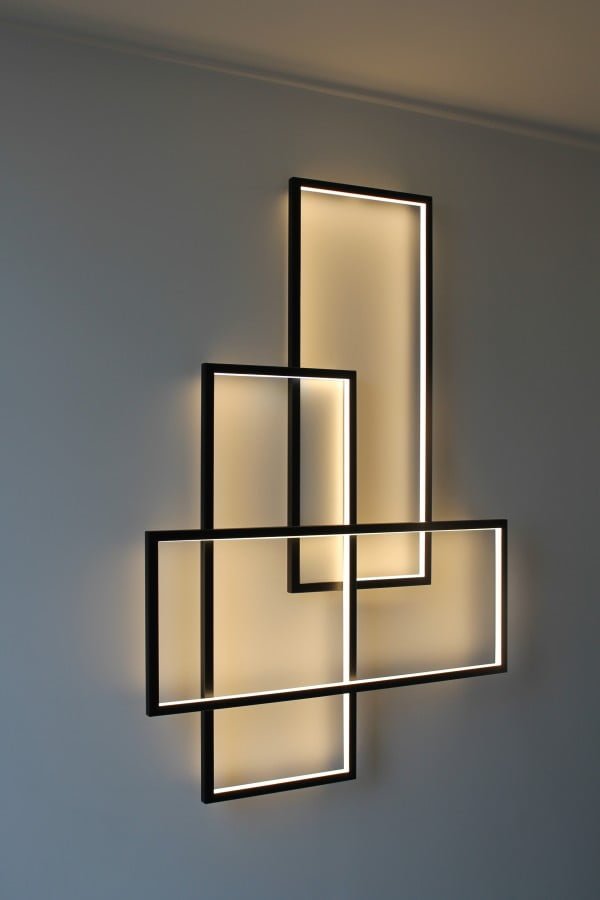 This design has a lot of architectural design. It's an interesting way to use LED lights and makes an attractive piece of wall art.
Moon Novelty Lamp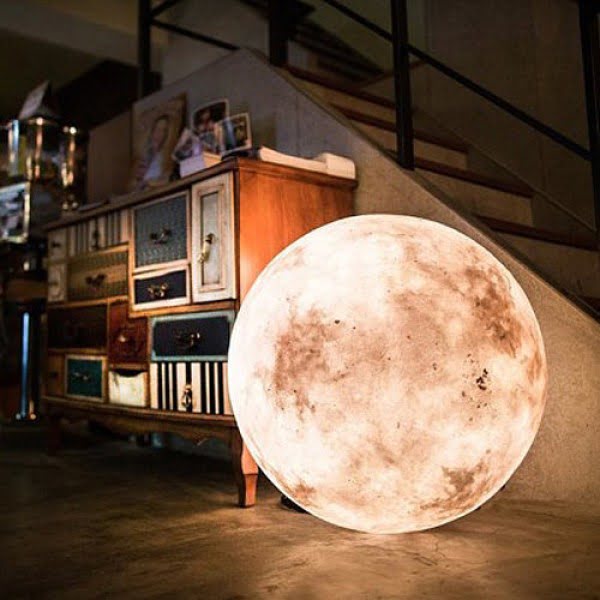 A unique Luna lamp was created as a project on IndieGoGo and it was in instant hit. We can certainly see why. It's available in different sizes too.
Twig Lamp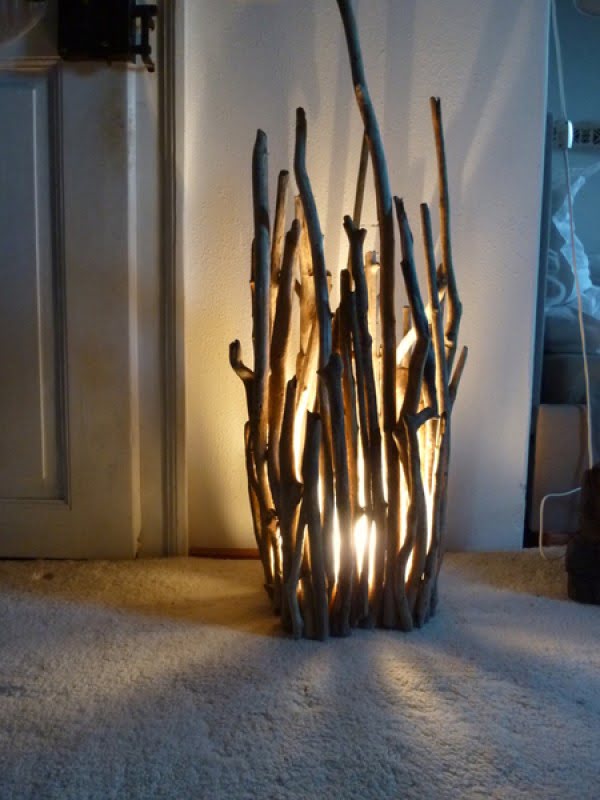 Some rustic accents are always welcome in many interior styles. A lamp made of twigs, driftwood or tree branches is an interesting and warm design.
Skateboard Lamp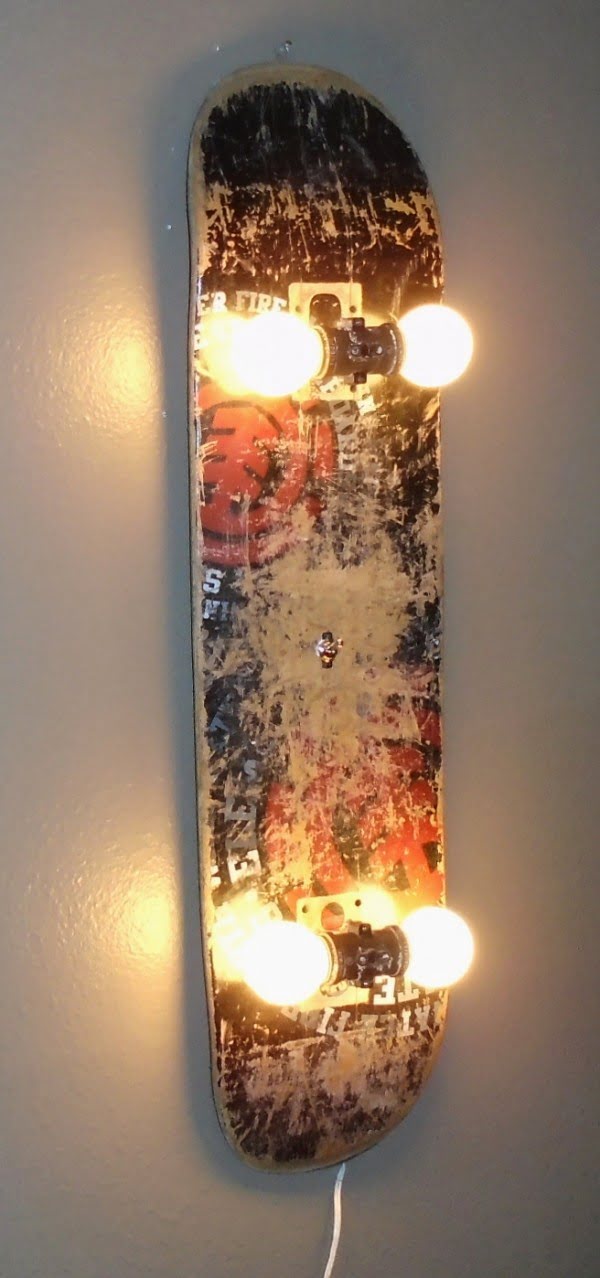 A skateboard lamp was made as a DIY project and it's a state of art example of creative whimsical decor. Whether you want this lamp at home or not, it's certainly an eye candy to see.
Rustic Beam Pendant Light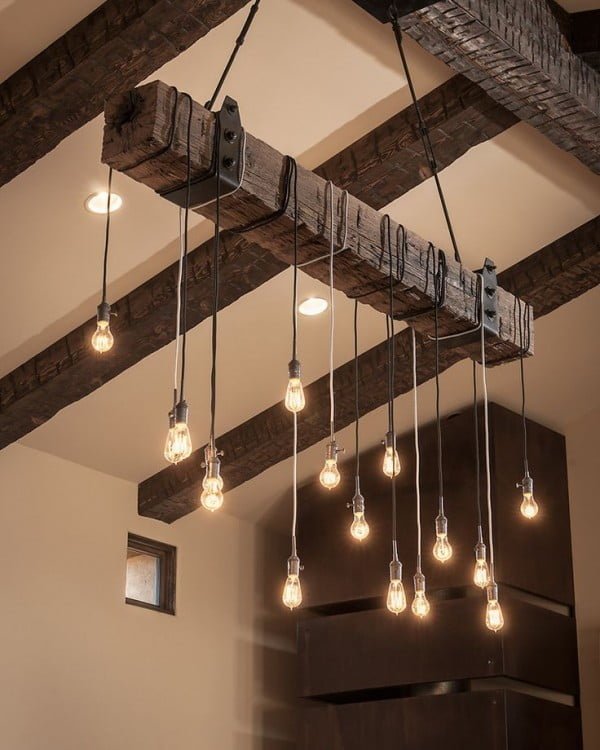 More rustic lighting fixture designs make their way to our list. This rustic beam chandelier has a certain appeal in its simplicity and warm rustic style.
Balance Rock Nightstand Lamp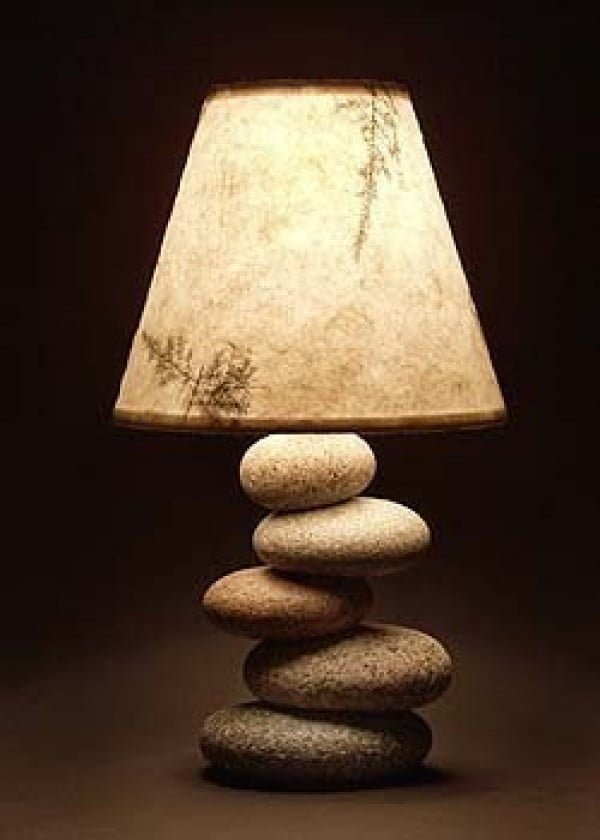 And then there are designs like this, which is simply adorable. This lamp takes you away to a rocky beach where you used to build balance rock towers. You don't need a beach themed interior to add some whimsy to your decor.
Fairy Light Branches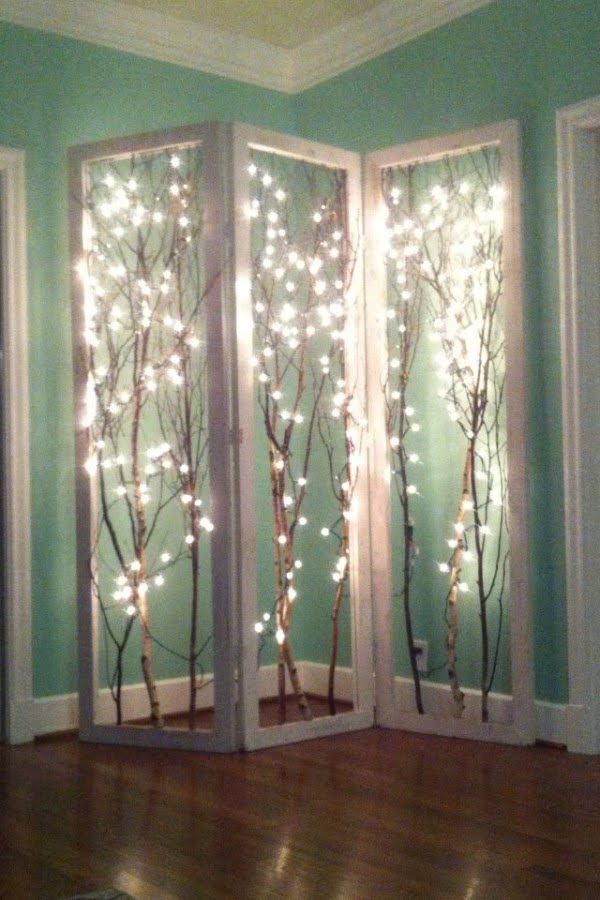 Made as divider screens these rustic tree branch fairy lights is a piece of boho decor. Even if they aren't dividing any space (like in this example) they create a stunning display of ambient lighting.
Tree Branch Floor Lamp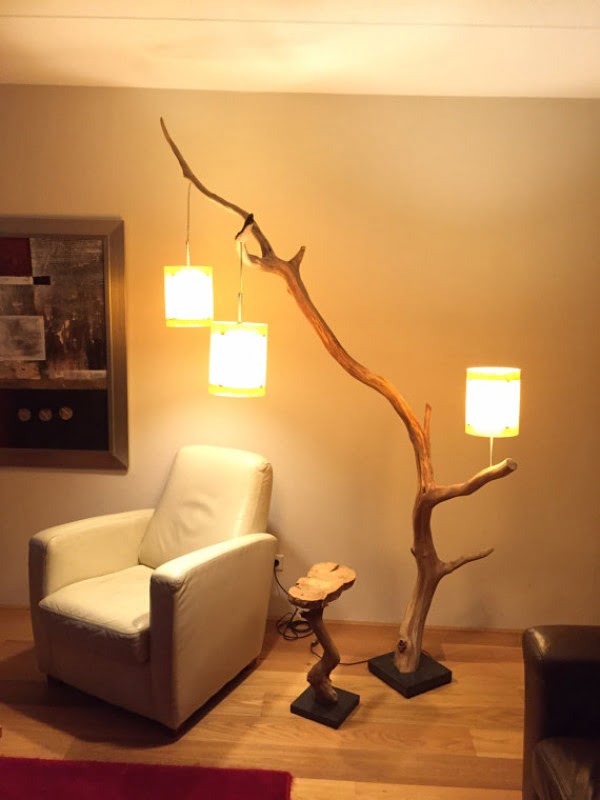 Made of oak, this tree branch floor lamp has a lot of warm decor appeal. We can see it fit in minimalist interiors pretty well.
Globe Pendant Light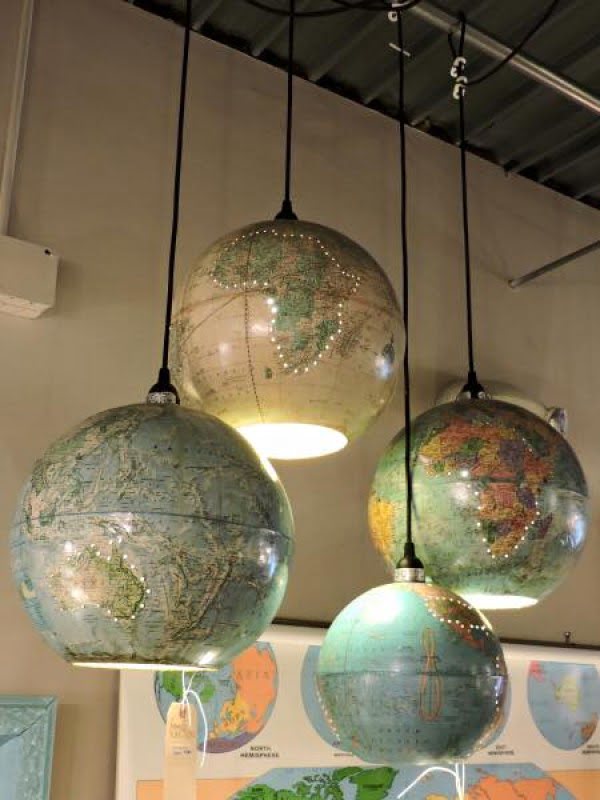 Upcycling and repurposing is where a lot of decor interest and whimsy can be sourced. These globe pendant light fixtures make it easy to like repurposing.
Tree Desk Lamp

This ambient table lamp design is truly unique. It's a lamp that tells a story and it's more than just a source of lighting – it's a decor statement.
Industrial Pipe Lamp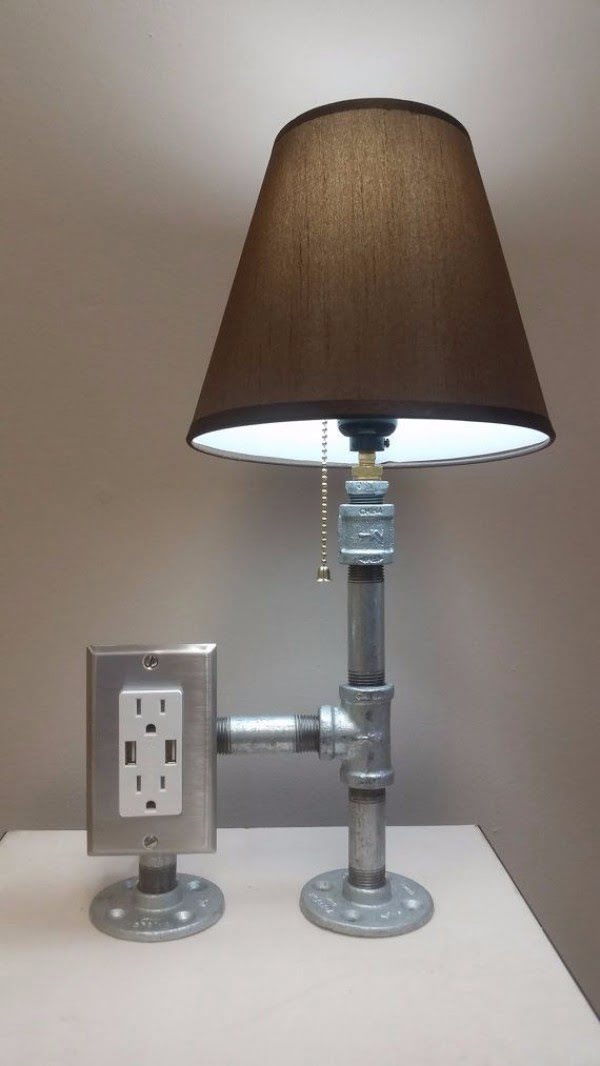 Industrial style often finds its way to modern interior design. This lamp is as attractive as it is functional with sleek steel pipe design and extra power sockets and USB slots for your electronics.
Grater Lamps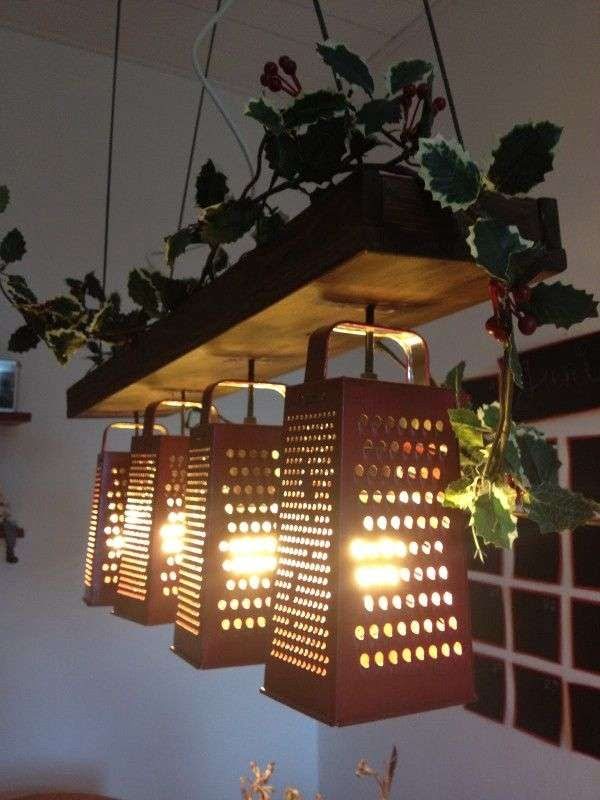 We've featured these repurposed grater lamps several times on our blog and we'll do it again. There's just a lot of rustic appeal and decor interest in their design.
Rustic Board and Mason Jar Lamps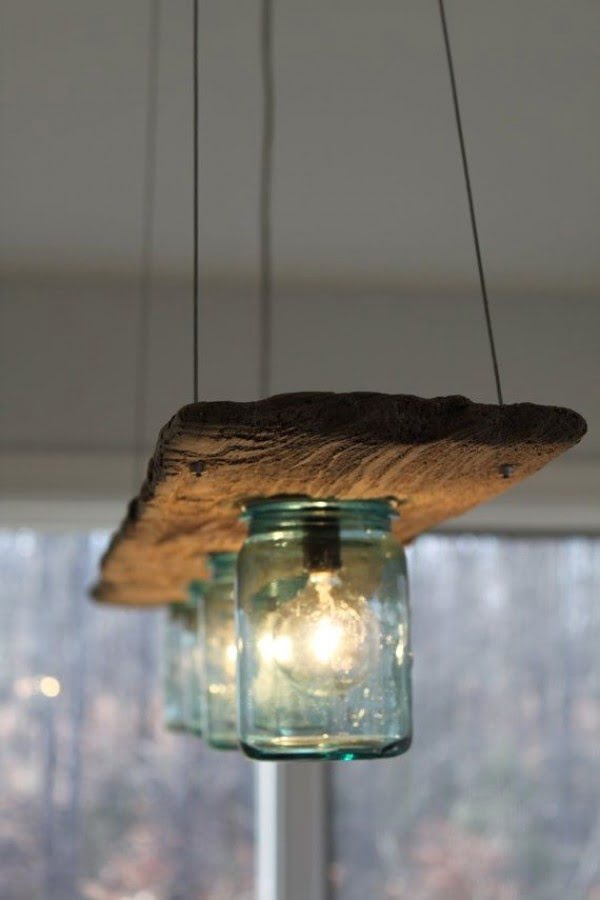 Continuing on the rustic theme, this chandelier is made entirely to be rustic. Reclaimed wood board and mason jars make a winning combination.
Paper Starburst Pendant Light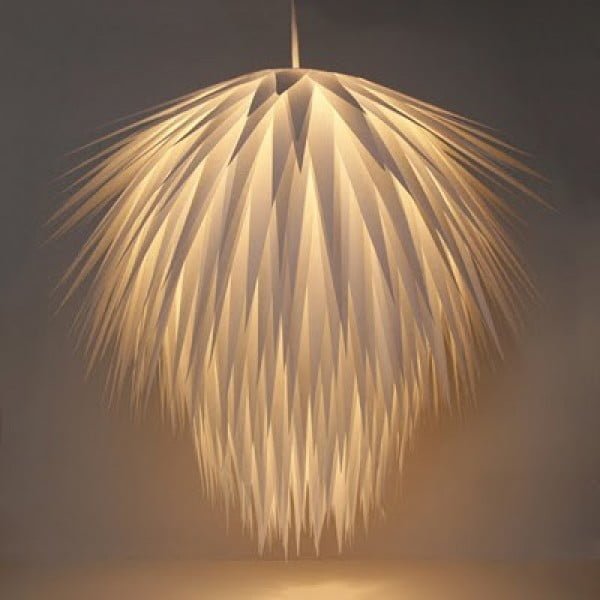 Paper crafts can be used to create stunning lamp designs successfully. This sunburst paper pendant light is proof of that.
Steampunk Lamp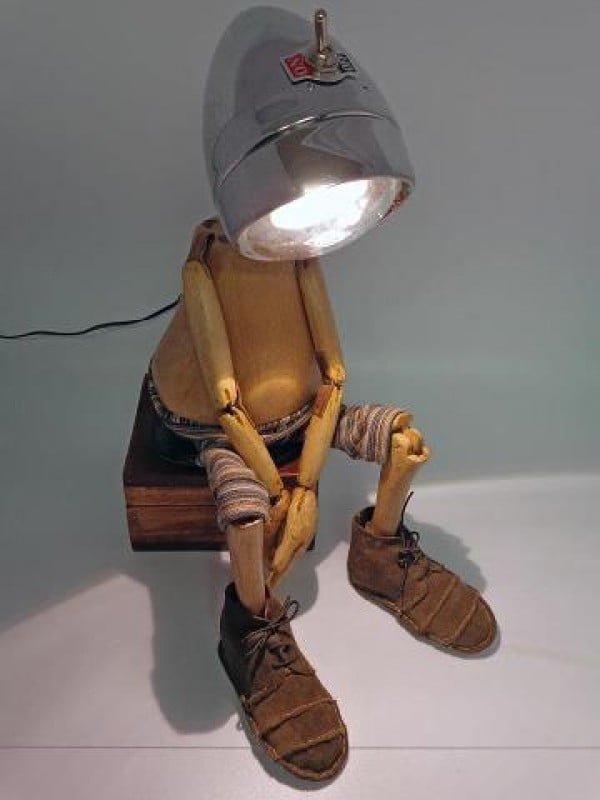 Whimsical and even quirky lamp designs make home decor come alive even in little accent. This puppet lamp is quite adorable.
Designer Floor Lamp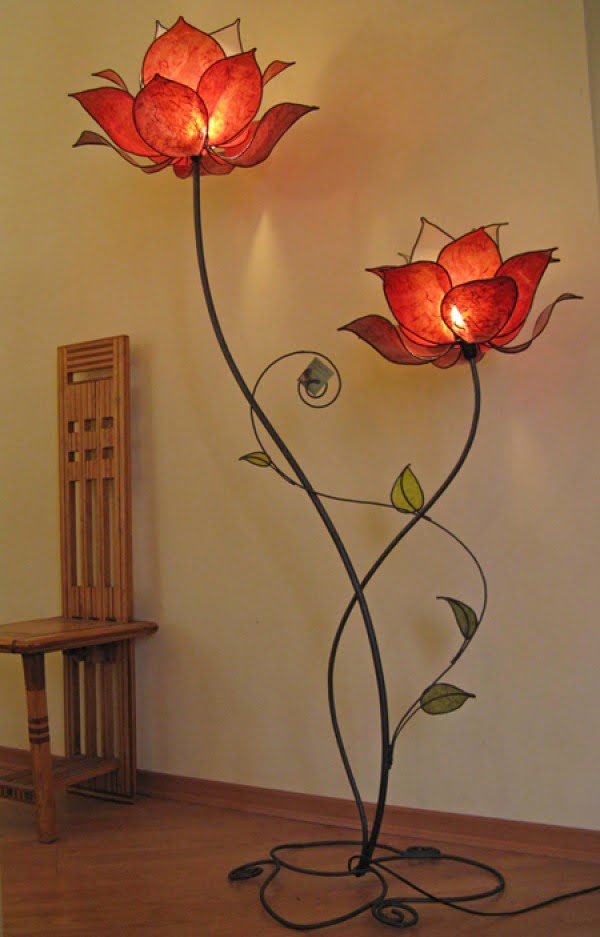 This flower floor lamp design is mesmerizing. We think it would work in just about any interior style as an accent and even the focal point.
Projection Table Lamp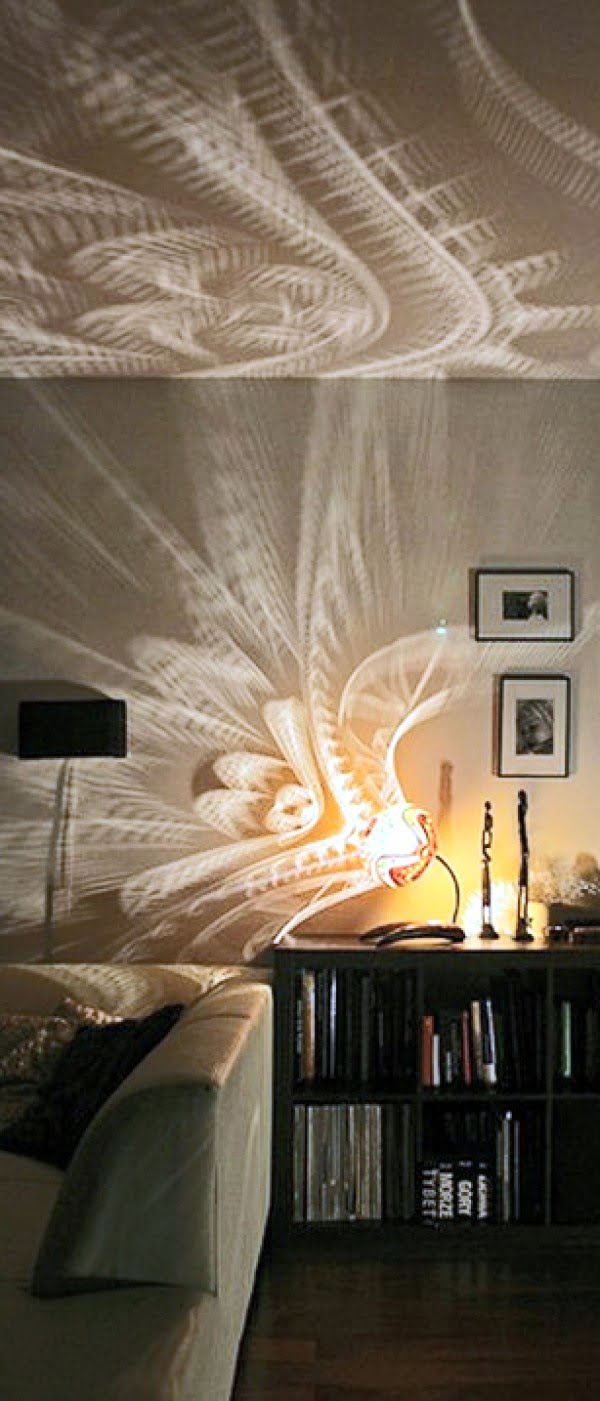 Lamps are there to create lighting, especially ambient. There's a lot of charm in projection lights that set a magical mood.
Upcycled Trombone Accent Lamp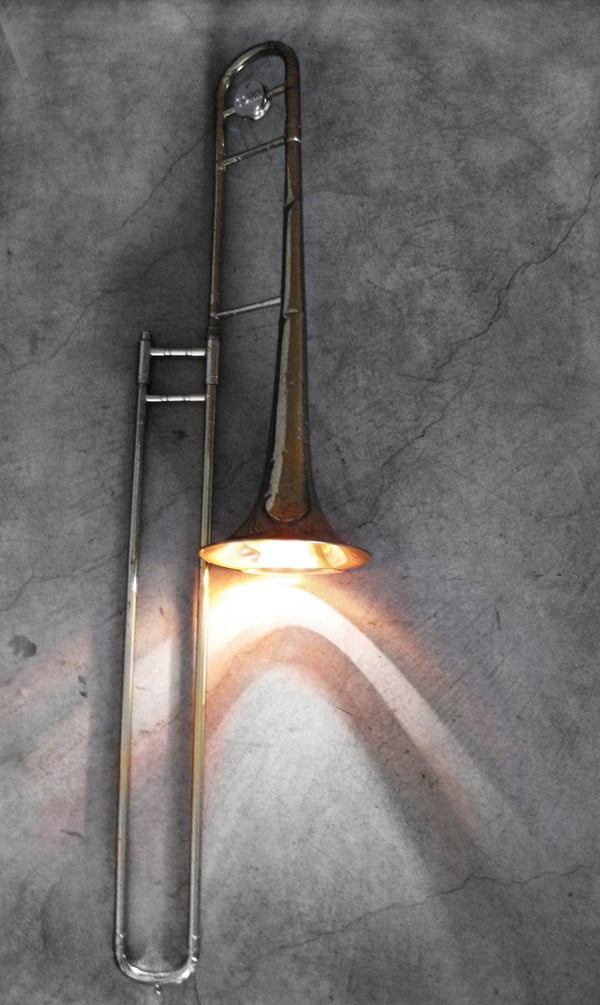 As we already know, upcycle items make great whimsical decor statements. Here's another musical accent used as the perfect lamp design.
Light Bulb Figure Chandelier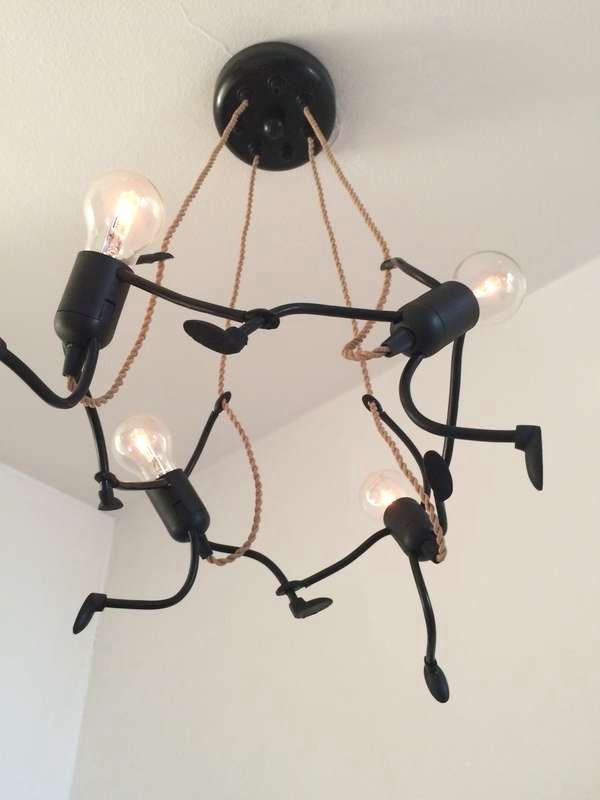 These whimsical dancing light bulb figures make an adorably playful chandelier.
DIY Doily Lamp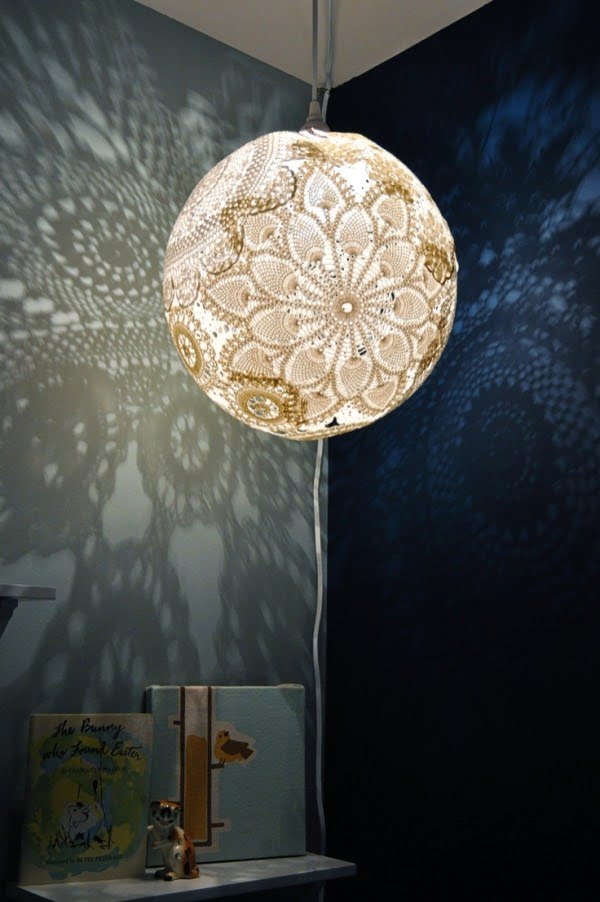 If you like DIY crafts, you can make your own lamps and get that bit of magic for your decor. This doily pendant light is an awesome DIY lamp project.
Driftwood Wall Accent Lamp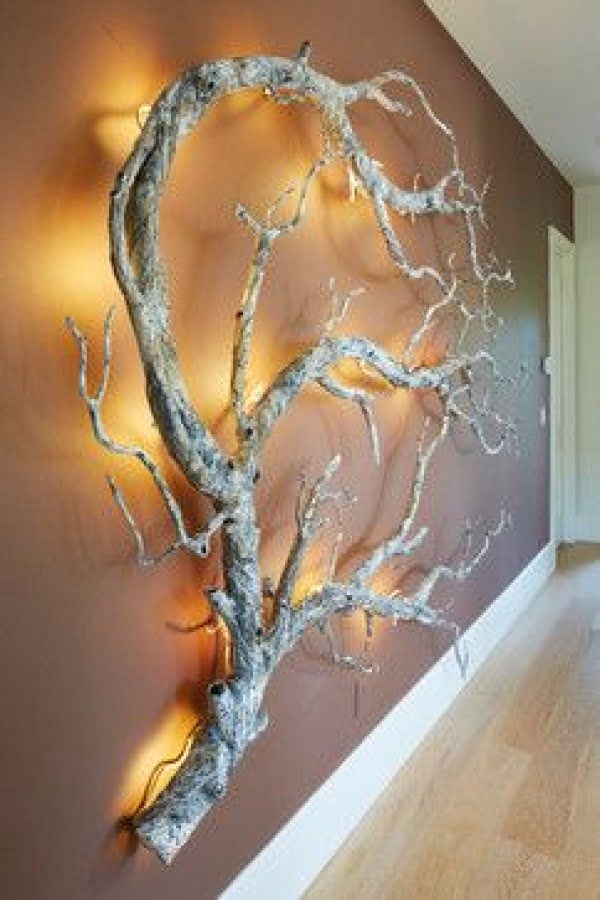 One more rustic design piece for your home decor. Driftwood branch with string lights makes not only an excellent wall mounted lighting source but a piece of wall art as well.
Blown Glass Hanging Lights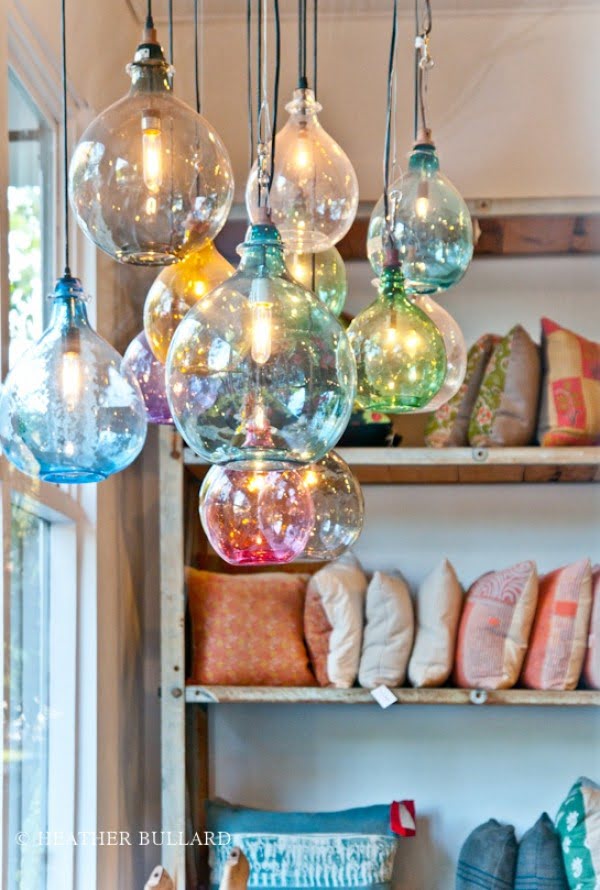 Blown glass pendant lights captivate with their charming colorful glow. We can see them working really well in minimalist interiors.
Tree Trunk Coffee Table Lamp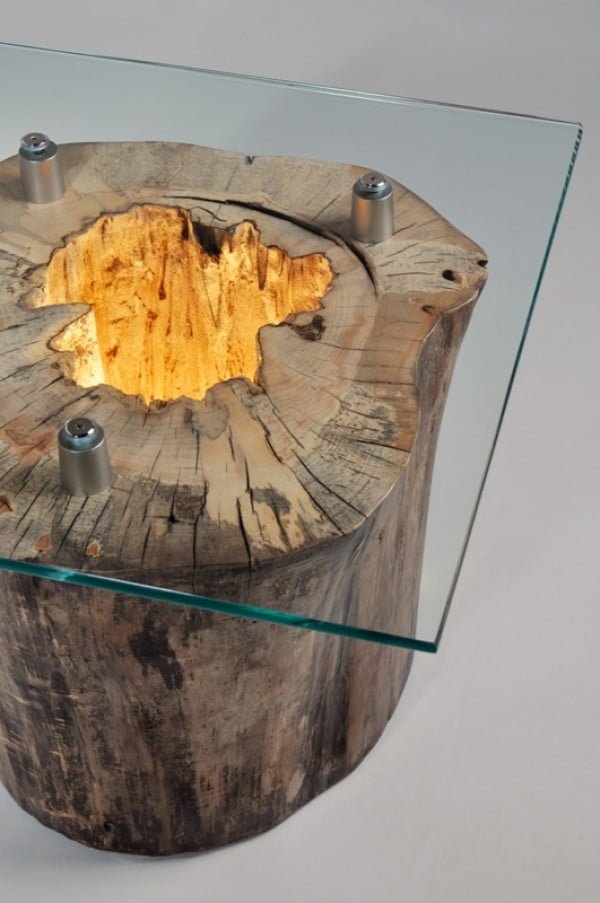 A lamp can be built into many functional pieces, even a coffee table. This tree stump design brings a lot of rustic whimsy to the table (some pun intended).
Wooden Block LED Lamp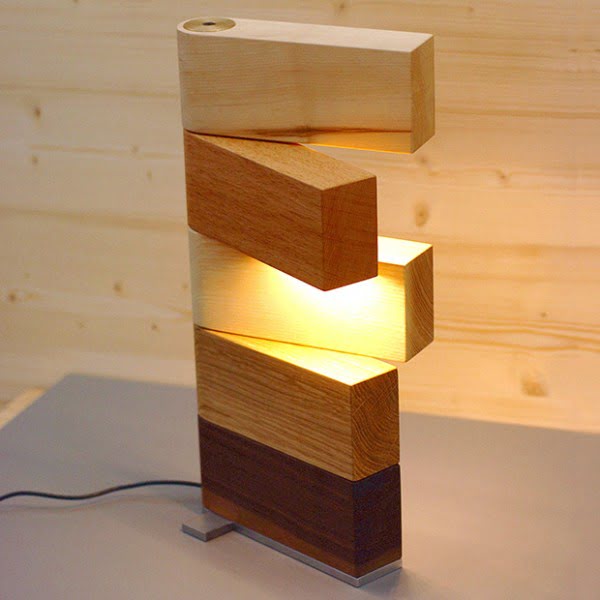 The famous wooden block lamp design by Thomas Lemut makes its way to our list again. It's too brilliant to be missed.
Crystal Decanter Lights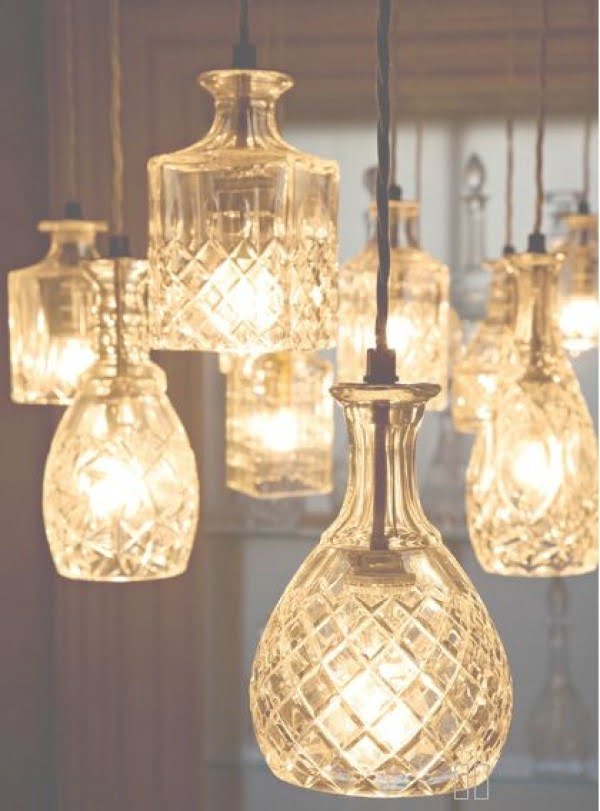 Another item that can be perfectly repurposed to a lamp is a crystal decanter. Its optical qualities beg to be used as a light fixture.
Tree Trunk Lamp Shelf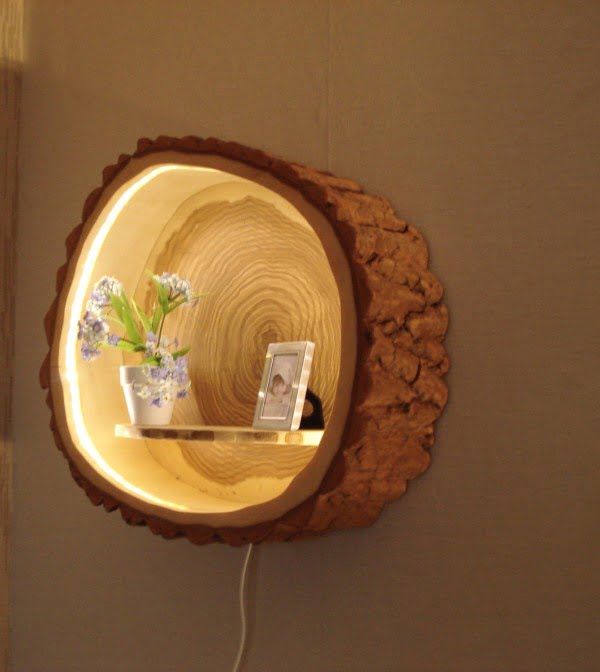 And finally, we end this magical list with a very functional rustic wall mounted shelf lamp that can be used for displays as well as to create some ambient lighting.
Related reading: