Last updated on January 16, 2021
Need a cheap desk for your small home office? These desks cost under $40. And they are still good enough to be a worthy piece of furniture.
► Skip the talk, show me what you've got!
Yes, there are desks that cost less than $40. It's possible that they aren't made of the top quality materials (certainly, you won't find solid wood desktops here), but that's not the main priority when looking for a bargain. Finding deals this cheap is quite a feat, indeed. But we did it.
How? We've scoured every online store out there. This is what we do with our Deals section. If you like any of these desks, don't hesitate to grab one because they run out of stock fast. We do our best to update the list but some of them go out of stock before we can finish the article.
Why so cheap? When you think about a desk as a piece of furniture, you expect to spend a few hundred on it. So how come there are desks that cost less than $40? It comes down to these factors:
Size
Materials
Deal pricing
A small desk made of MDF and sold at a clearout price will cost much less than a traditional full-sized solid wood piece of furniture.
But sometimes that's all you need. So why spend more?
These are the desks currently available (possibly anywhere?) and they cost less than $40. We made sure the prices include shipping as well, so there are no additional costs.
Just as a heads up, we've provided shopping links for your convenience (where you can get the deal). If they are tagged with #ad, we will get a piece of the pie (commission) at no expense to you.
What's Inside?
Wall Mounted Desk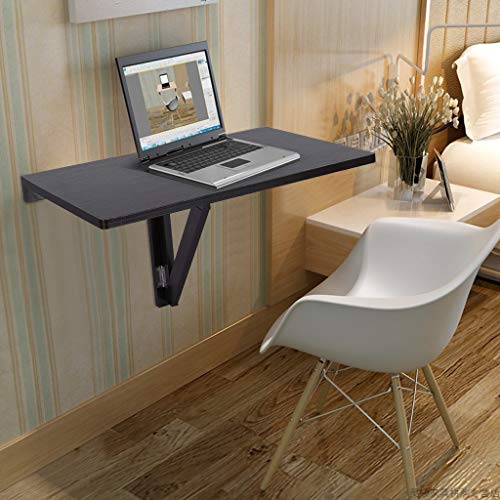 It's a foldable wall mounted shelf that's intended to be used as a laptop desk. It's highly functional and ideal for tiny spaces. The dimensions are just enough to accommodate an average laptop workspace. And such a small size enables a very low price.
Computer Desk with a Keyboard Tray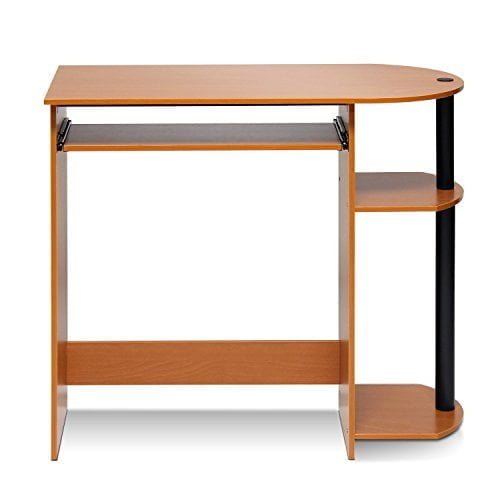 This cheap desk has what every computer desk should have – a keyboard tray. It also has two shelves than can keep a PC tower, and other desk accessories you would want to have in your workspace. It can accommodate an average PC regardless of its very low price.
Computer Desk with Bins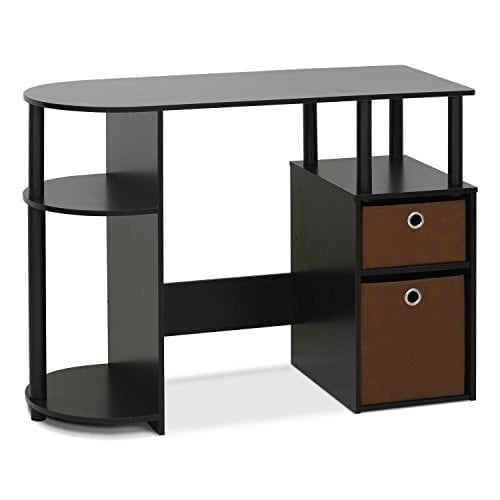 This model has storage bins and several shelves to equip your complete workstation. The only thing it lacks is the keyboard tray. If you're using a laptop, though, this desk will give you a lot of space to keep all your accessories neat and tidy.
Computer Desk with Shelves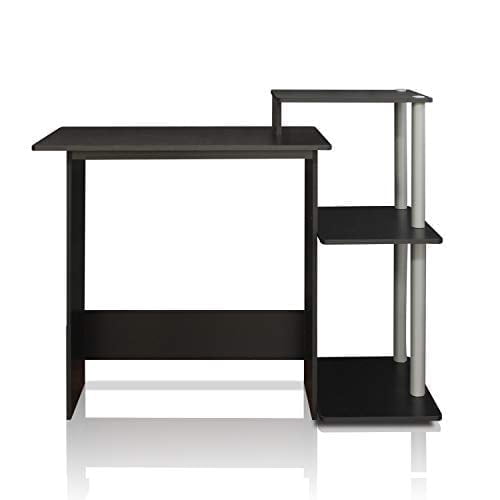 This computer desk actually looks like a modern bookcase. It's still a desk, though, and it's appealing enough to seamlessly blend into your living room decor. Despite having less shelf space compared to the previous models, you still can't beat the price.
Computer Desk with Drawers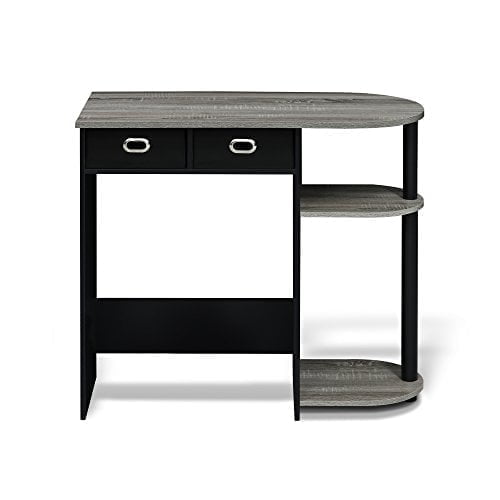 Need drawers for your desk? This one has them. It's a classic model of a small desk. Still, it will accommodate a PC and a laptop alike with plenty of storage room left for all your home office items.
Computer Shelf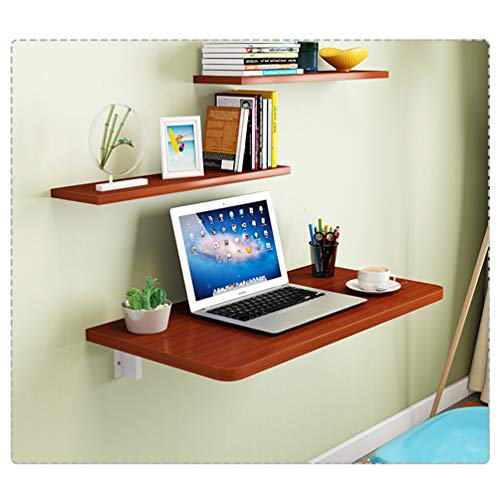 It's a shelf that can hold the weight of a laptop. The picture above shows how it can be used to create a small home office are just by installing a few wall-mounted shelves. Any small space would do. It looks stylish and engaging as well.
IKEA VITTSJÖ Laptop Table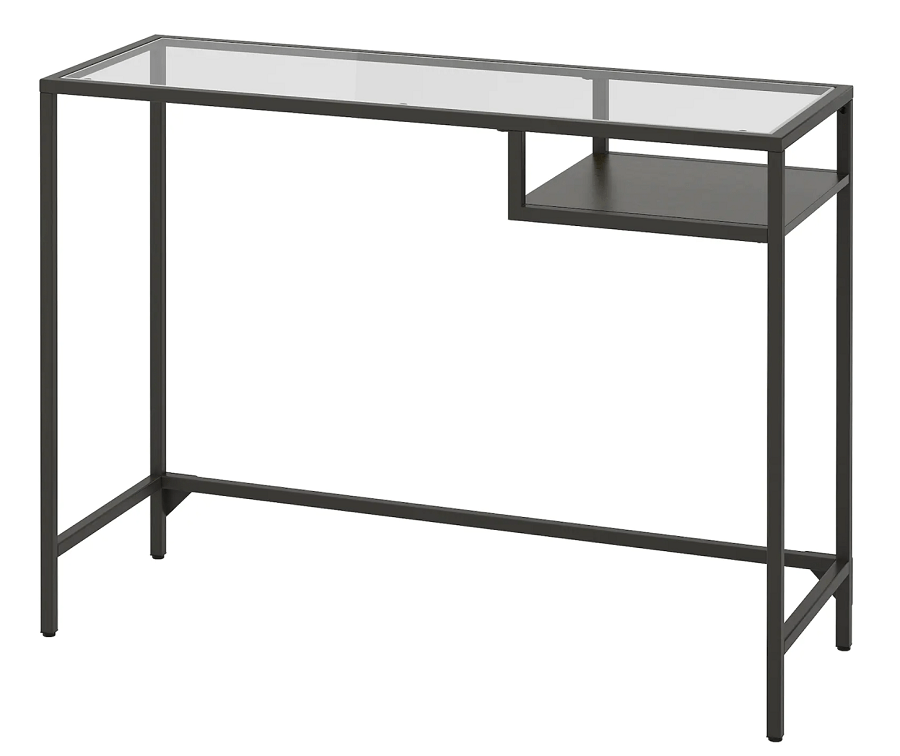 Of course, IKEA has a computer desk for under $40. There's no deal they wouldn't have, it seams. To be exact it's a laptop table as it's too small for a computer. But it can create a lovely minimalist home office if that's all you need. All for such a low price.
Liked this article? Here's what you can read next:
---
Disclosure: As an Amazon Associate we earn from qualifying purchases.