Last updated on October 16, 2023
There are hundreds of types of chairs that we can think of. But who cares about what chair has a back here, an arm there, and swivels on top? These are the 34 styles that actually matter.
What do we mean by that? You don't need to know 100 variations of the same chair to make the right choice. Only a handful of types of chairs actually matter. And we have them here, all ordered by popularity.
With our website, we have a unique opportunity to see what people are interested in and what chairs they are after the most. Using this information (and that we've got from third parties in the industry), we have come up with this list.
So whether you're looking for a chair for your living room, bedroom, dining room, or outdoor space, this list will help you put your thumb on what exactly it is that you need.
Reading Chair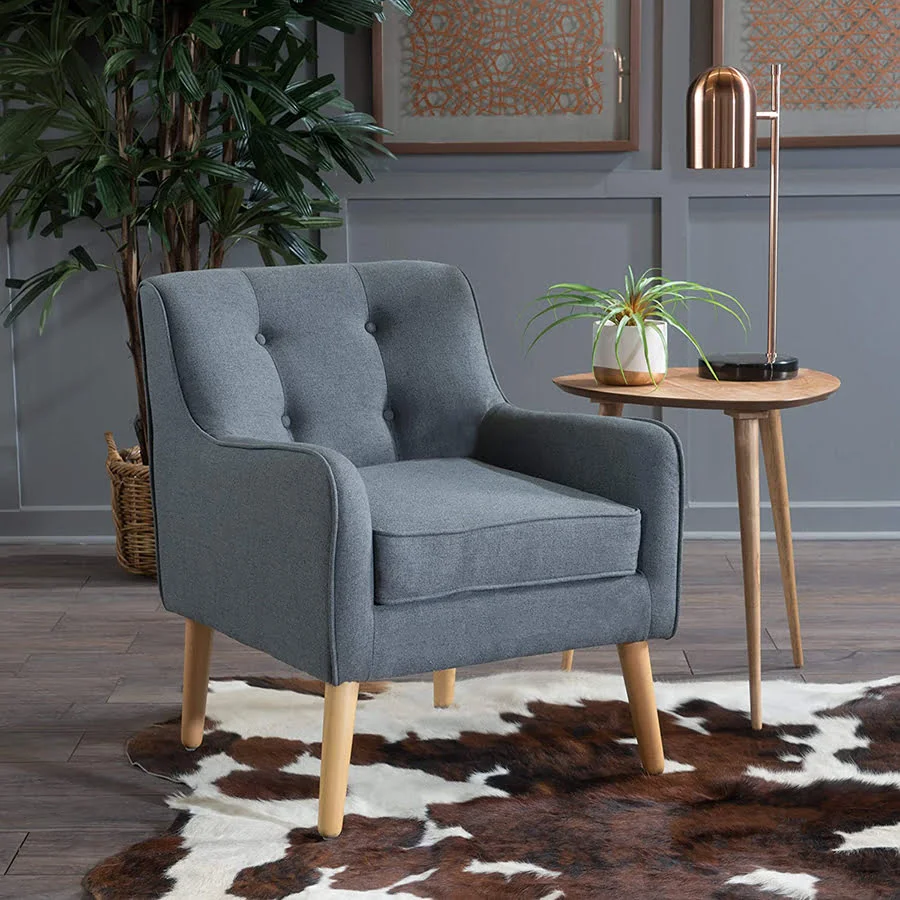 Check Out the Top 10 Best Reading Chairs
We can't imagine a modern home without a reading chair. Typically you'll find one in the living room or a larger bedroom. It's one of the essentials to creating a cozy reading nook. And as more and more people go back to the good old book to pass their time off, reading chairs are here to make an impact.
Recliner Chair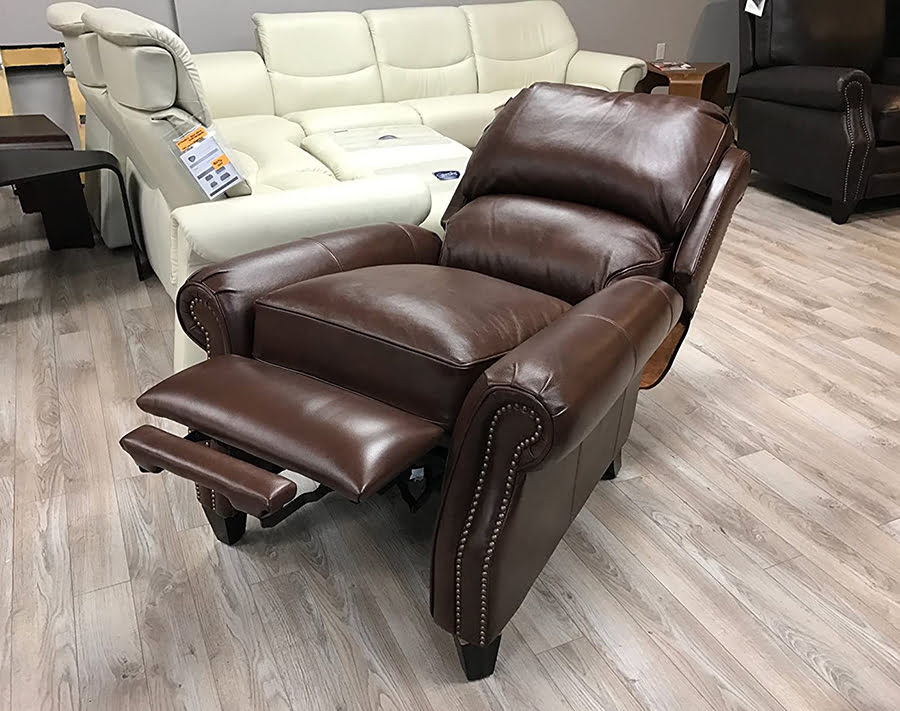 Check Out the Top 10 Best Leather Recliner Chairs
It's more than a chair. A recliner is the pinnacle of comfort. Most of us can't imagine relaxing with a good book or our favorite TV show without stretching our legs in a comfy recliner. They are as popular now as they were in the 90s.
Massage Chair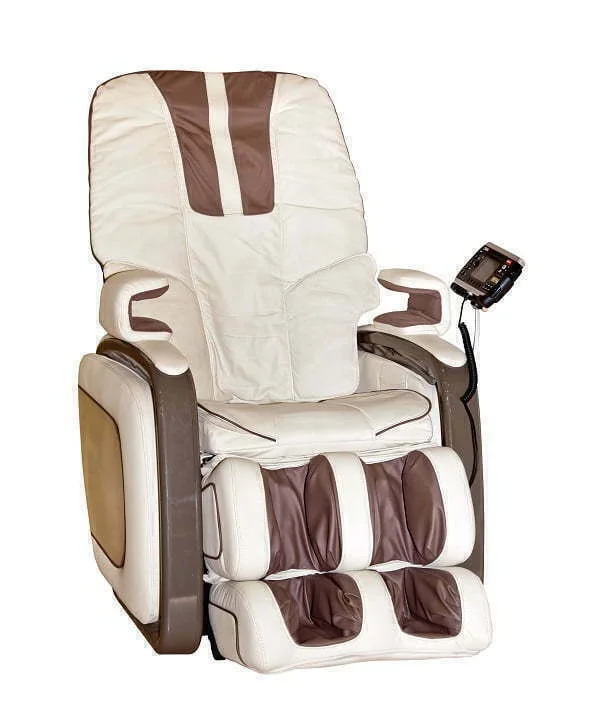 Check Out the Top 10 Best Massage Chairs
Like recliners (most massage chairs are reclining), the massage chairs do what the name says. The massage is provided by vibration, air pillows, and heating. High-end models are equipped with zero-gravity features where you can feel the sense of weightlessness. It's your very own relaxation nook without the bill of the spa and massage therapist.
Bean Bag Chair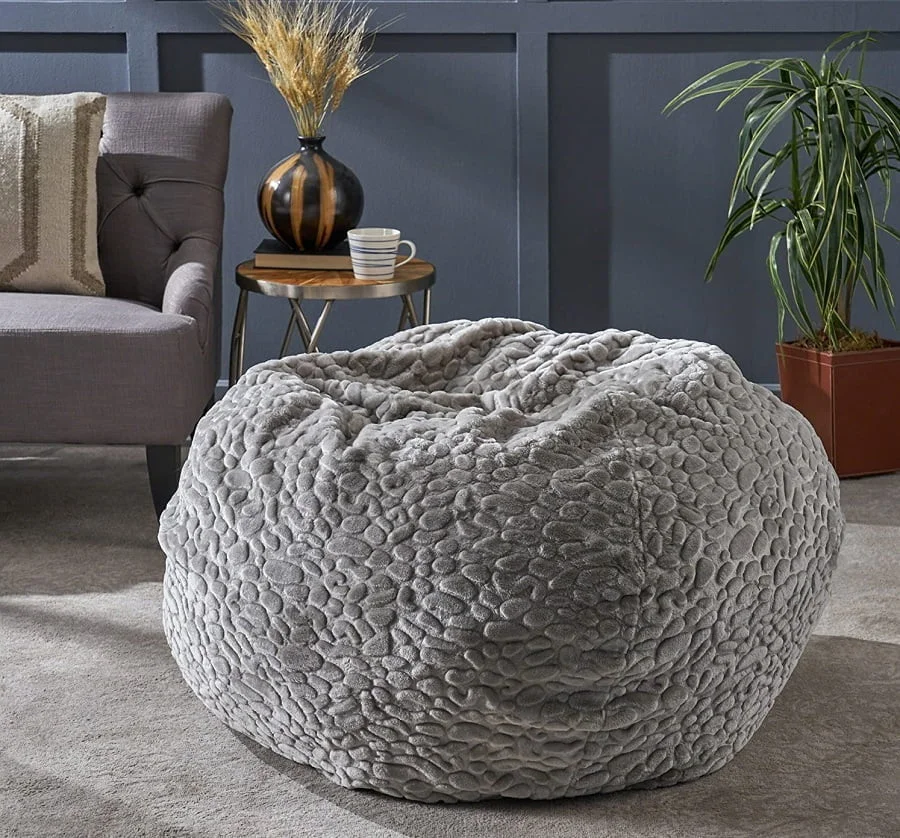 Check Out the Top 10 Best Bean Bag Chairs
Another popular type of chair for comfort is a bean bag. These are very popular because of their plush feeling, comfy look, and versatility. You can literally have on or a few of them in any room, as long as there's enough space.
Floor Pillow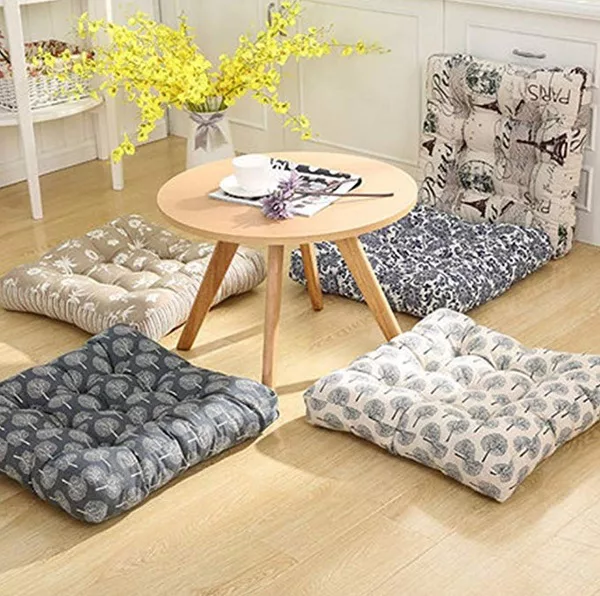 Check Out the Top 10 Best Floor Pillows
Ok, so it's not technically a chair, but it's still a seat. It can be used in place of a chair in some settings. With minimalist design on the rise (especially Japandi), these floor pillows are becoming all the more popular.
Folding Lounge Chair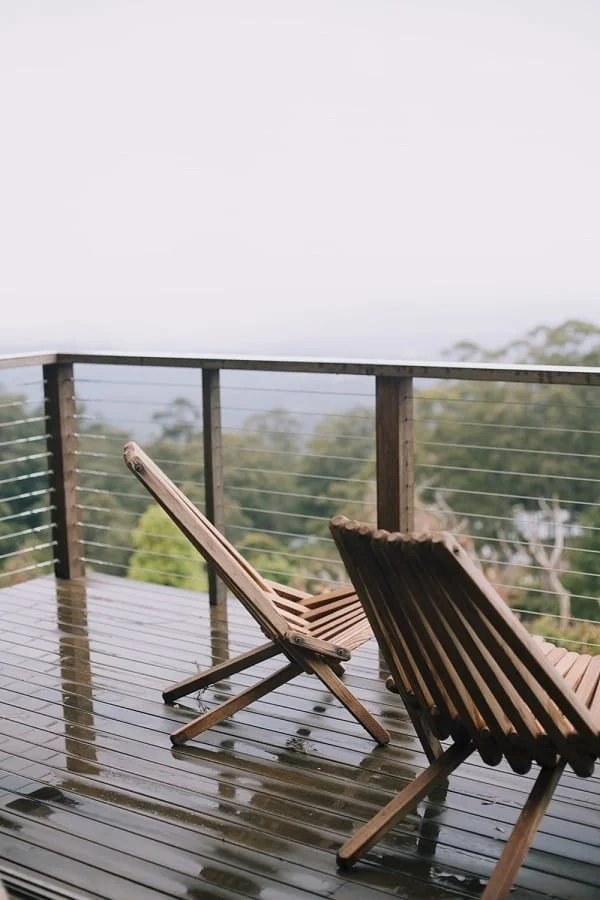 Check Out the Top 10 Best Folding Chairs
Folding lounge chairs are designed to provide seating both inside and outside the home. They can be used on a patio, a deck, at the poolside, and can also be a great addition to a sunroom. Additionally, they can also be used in the backyard and even at the beach.
Adirondack Chair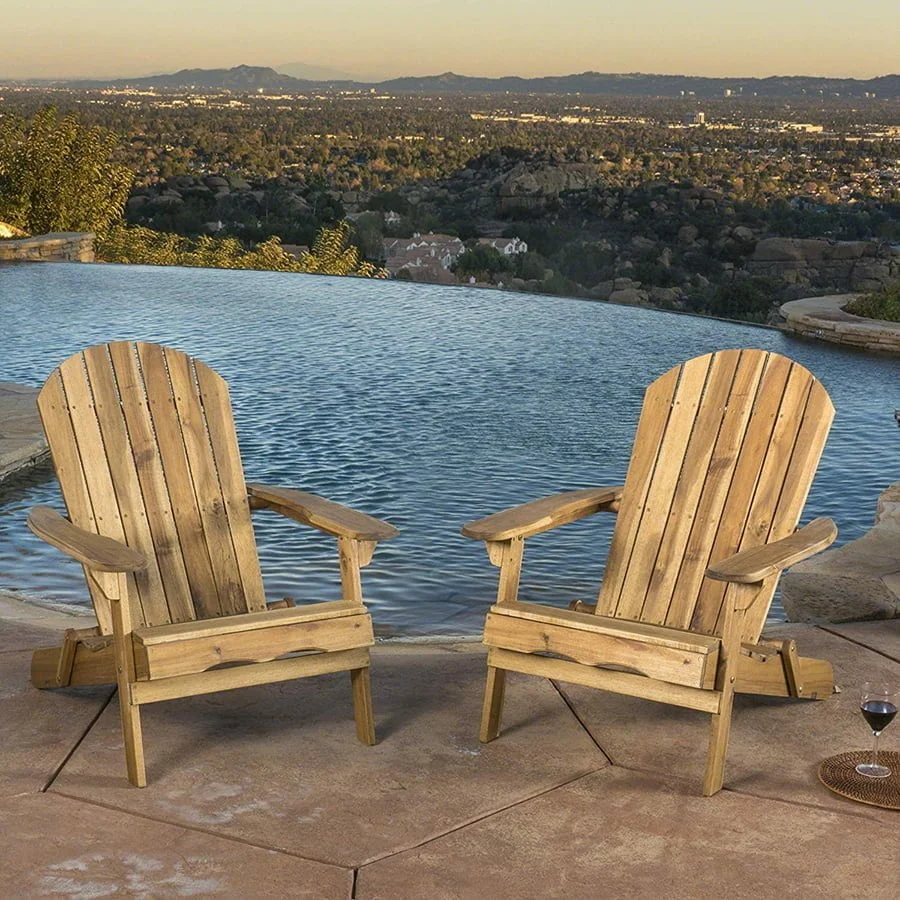 Check Out the Top 10 Best Adirondack Chairs
With many of us taking our living space outside (weather permit), the Adirondack chair has become the staple of outdoor lounging once again. We can't believe this chair was designed well over 100 years ago.
Outdoor Rocking Chair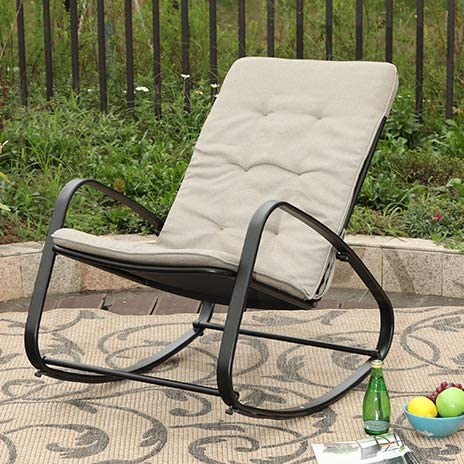 Check Out the Top 10 Best Outdoor Rocking Chairs
Speaking of outdoor lounging, adding some rocking action to the chair, makes it a great way to relax. Grab your favorite drink in hand and chill out on the porch by rocking away. It's loads of fun, and these chairs are becoming very popular.
Swing Chair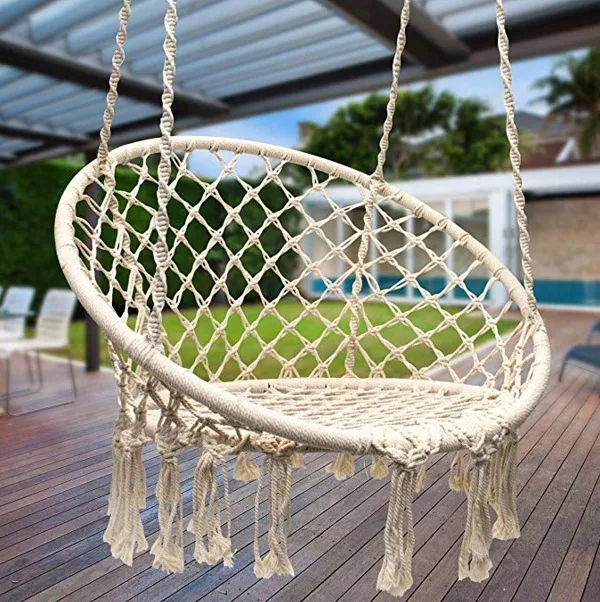 Check Out the Top 10 Best Swing Chairs
Taking outdoor comfort to the next level (literally) is the swing chair. It's your mini hammock that you can add even to a small porch. It's another great way to create an outdoor nook and it's very popular.
Toddler Chair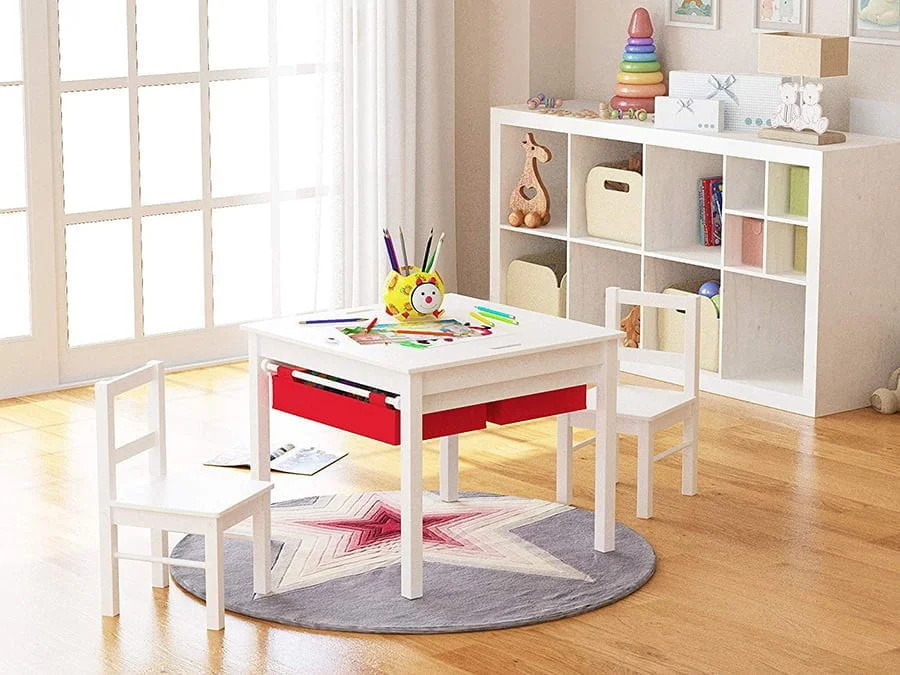 Check Out the Top 10 Best Toddler Chair and Table Sets
If you have children in your home, we will have toddler chairs. Usually they come in sets with a table (because you wouldn't use on with a regular table). Naturally, they are popular.
Bar Stool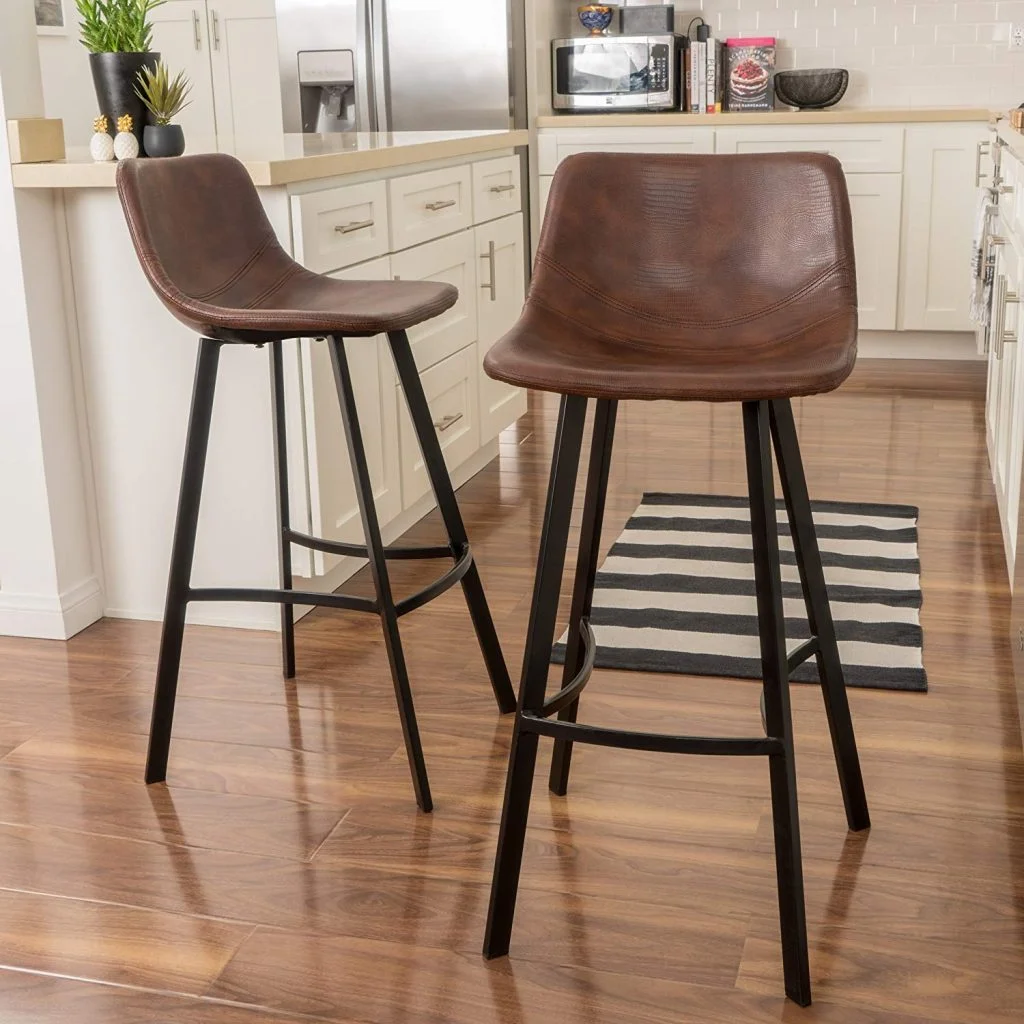 Check Out the Top 10 Best Bar Stools
Bar stools or counter-height stools are used at the bar or counter in the kitchen. If you have a kitchen island and dine at it, you need bar stools as well (unless you want to look for creative bar stool alternatives.)
Round Chair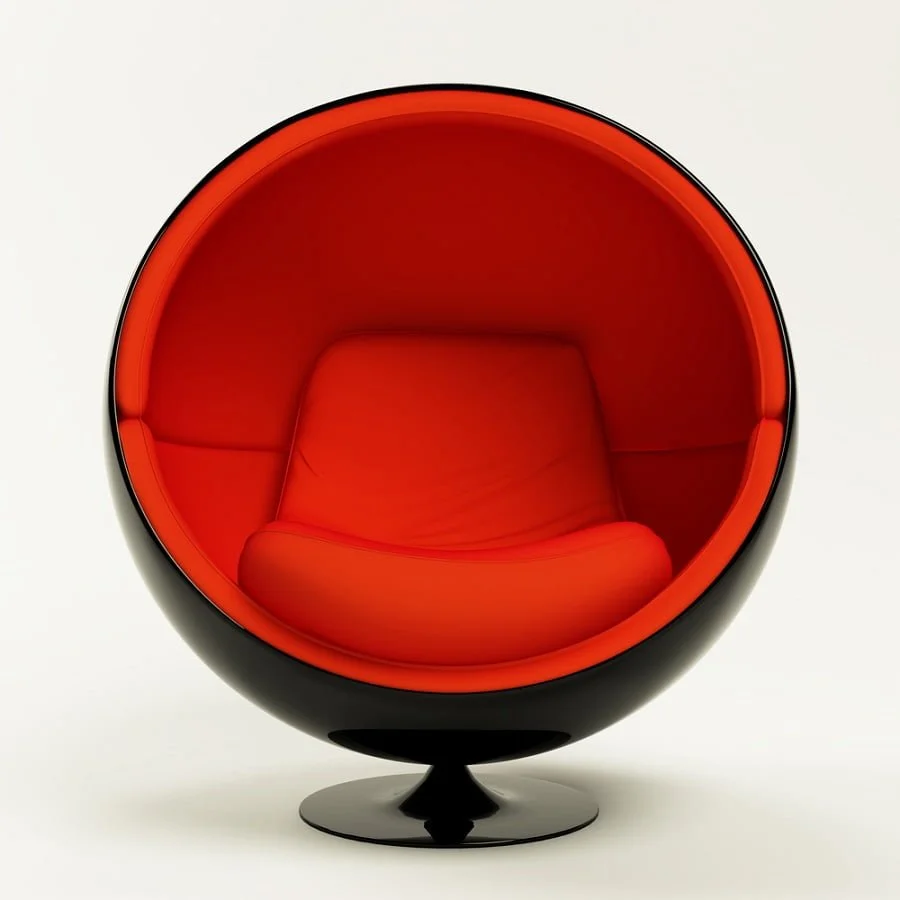 A moon chair or bowl chair is an example of a round chair. As suggested by the name, it is basically a rounded bowl-shaped chair that is designed with an adjustable angle. An upright frame made traditionally of rattan is where the "bowl" rests; however, the frame is sometimes made of wood or sturdy wicker.
Oversized Armchair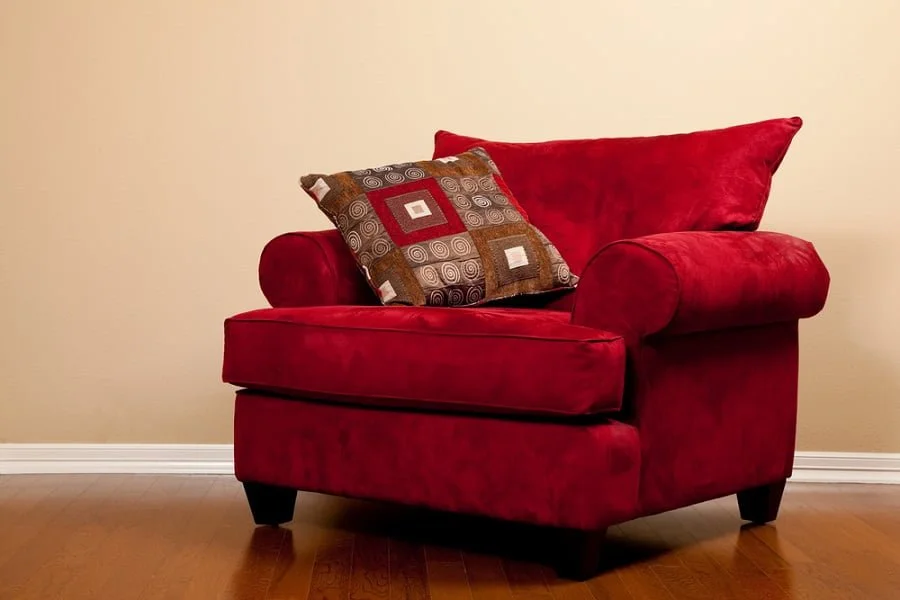 Oversized armchairs can be quite comfortable and they can also serve as great statement pieces in a family room, living room or even in a bedroom. They are available in many different styles to suit a range of design preferences.
Reclining Lawn Chair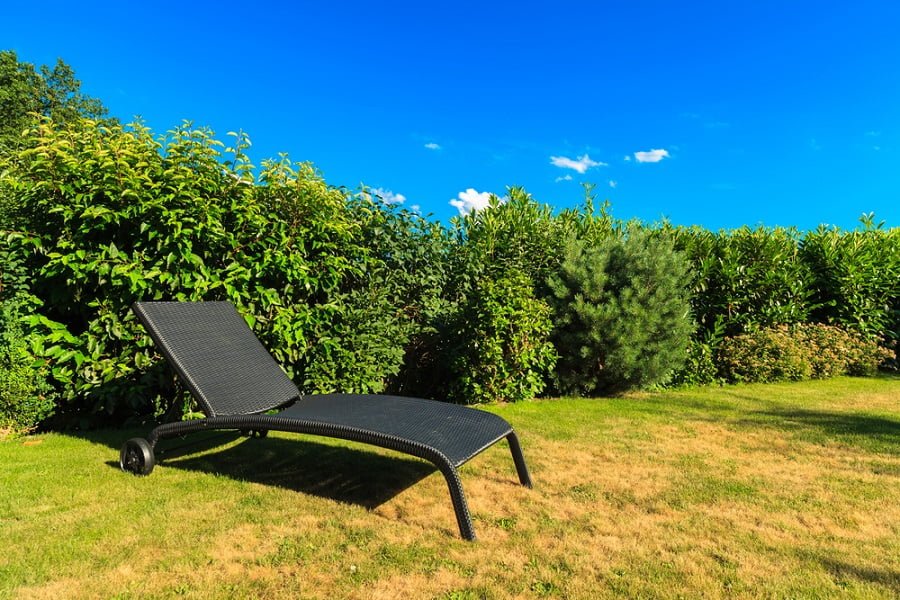 These chairs can effortlessly complement most types of outdoor furniture and they fold away easily for compact storage. They are ideal for the garden, beach, pool, decking, or patio. The foldable and lightweight features of these chairs allow them to sit back so you can relax, read a book, soak up some rays or even take a nap.
Big Comfy Chair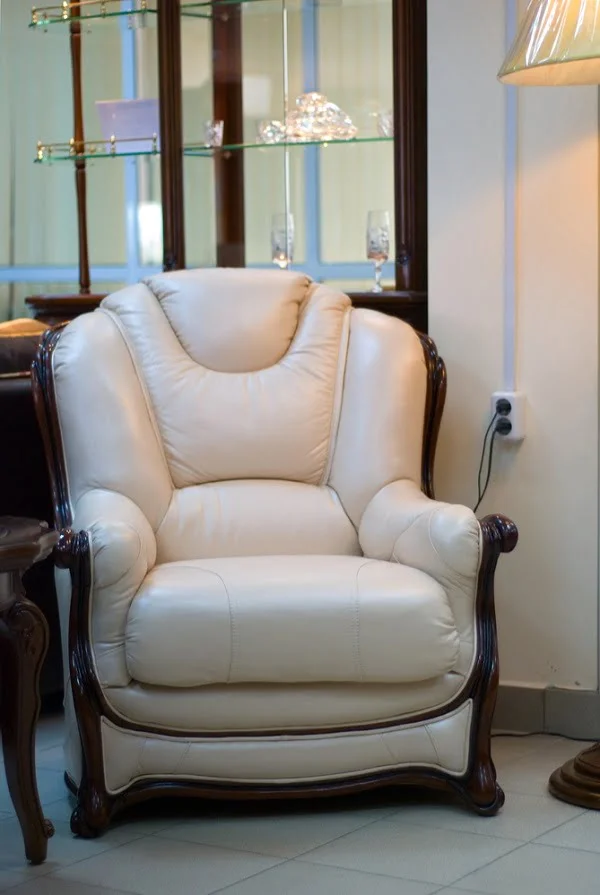 There are a number of big comfy chairs that enable you to take advantage of coziness and comfort, without having to sacrifice style.
Whether it is contemporary, modern rustic, farmhouse or even traditional design, you can find a big comfy chair that can fit in nicely with your decor.
Upholstered Chair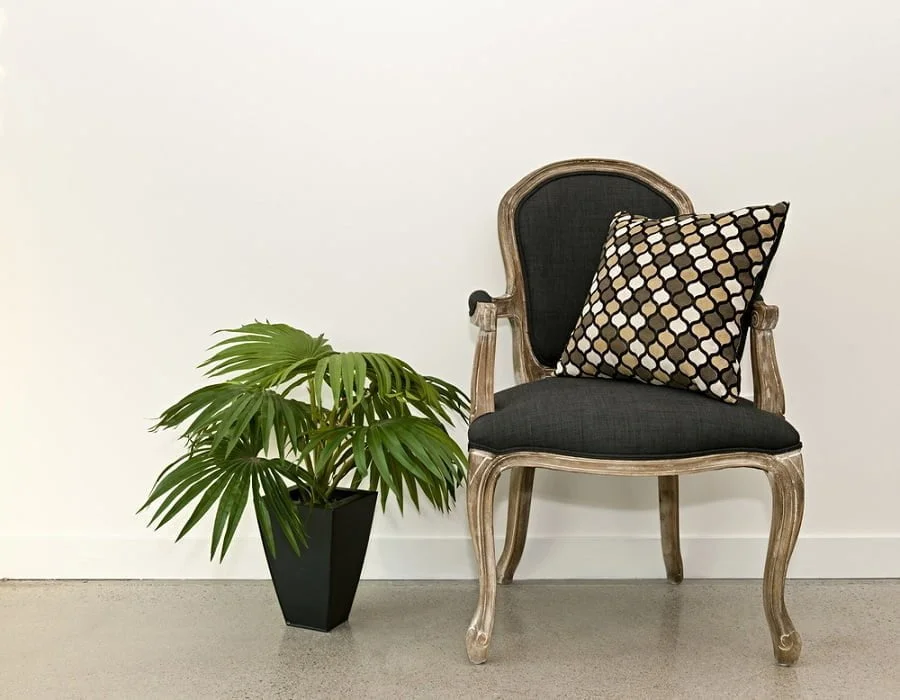 There are a number of benefits that upholstered chairs can provide. These chairs add elegance to any space. They are padded and as such, they are more comfortable when compared with chairs that are not upholstered.
Plastic Lounge Chairs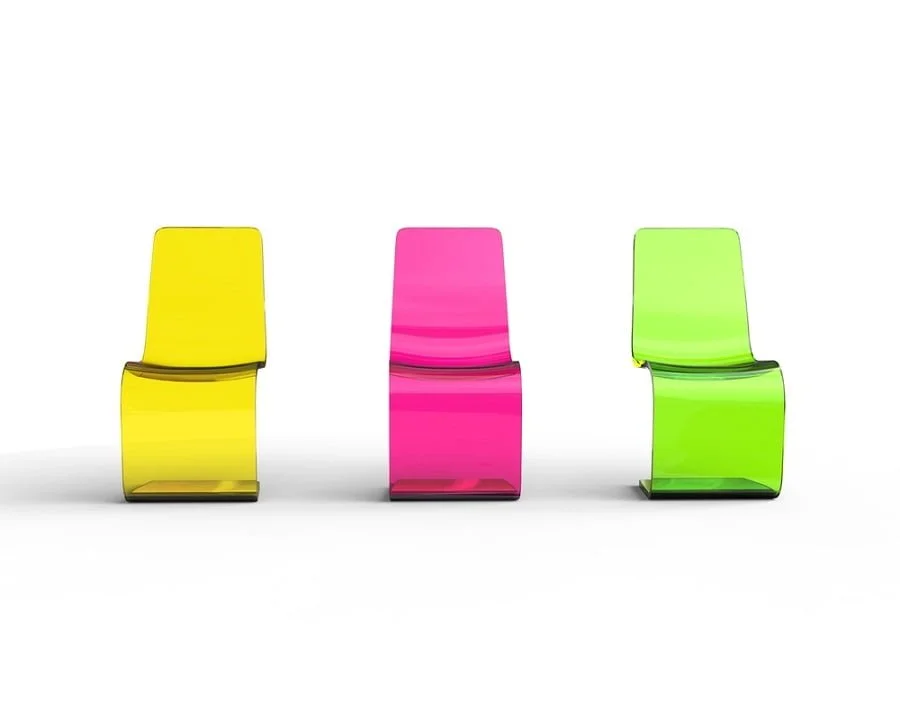 The most common type of plastic used to make plastic lounge chairs is a cost-effective Polyethylene (PE). However, for outdoor applications, the high-density version (HDPE) is required because it is weather resistant and way more durable.
Tall Folding Chairs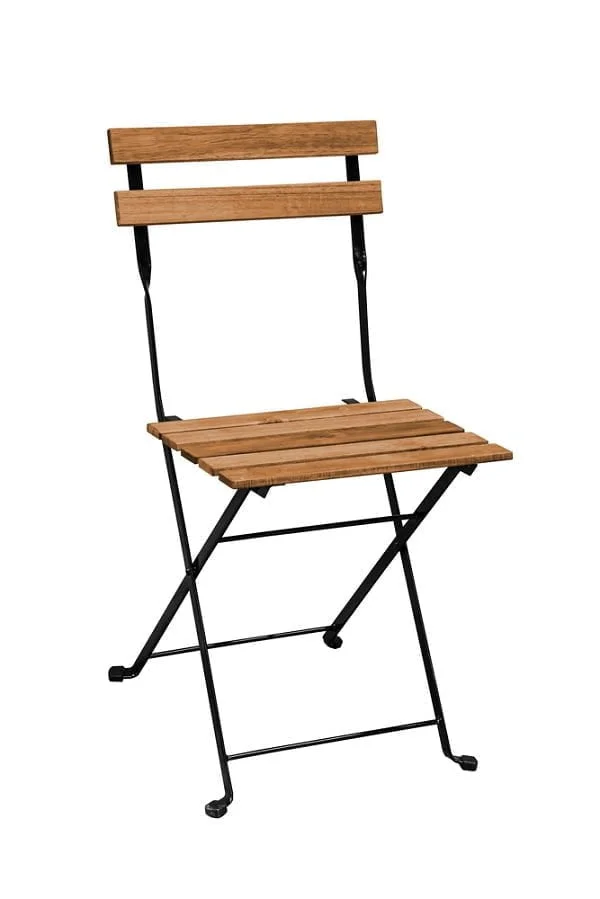 Traditionally, folding chairs were made of metal and wood. However, aluminum folding chairs with fabric straps are included among a range of other folding chairs. Steel and plastic are the most common materials used to make tall folding chairs.
Small Chair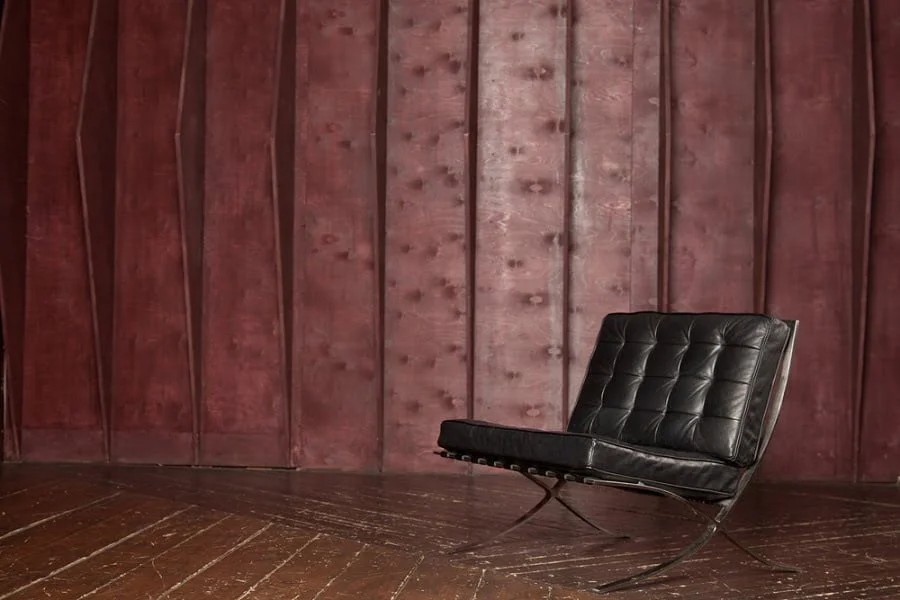 Small chairs can be used to provide seating for toddlers and older children. They can also be used as great accent chairs to add interest to space.
Antique Chair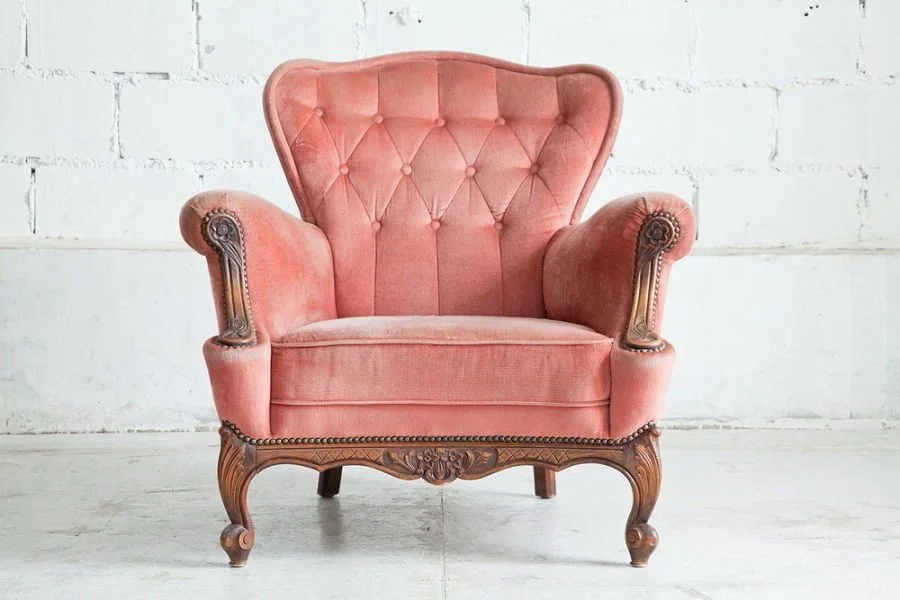 Antique chairs provide a great opportunity to mix antiques with modern items. When done right, the combination will keep the space fresh, add depth and contrast and create balance.
Low Chair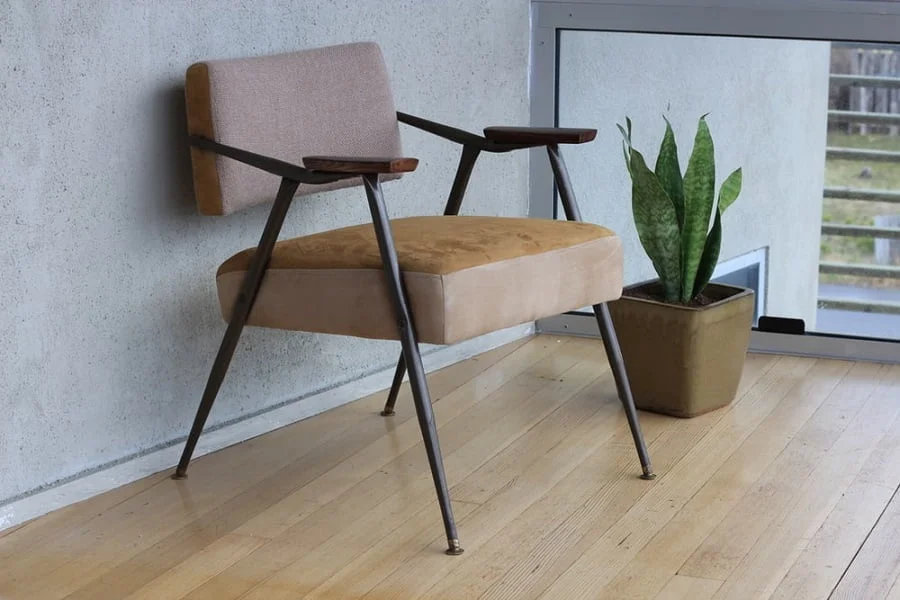 Low chairs are remarkable for adding visual height to space. They can be low down to the floor or they could have lower backrests.
Oversized Barrel Chair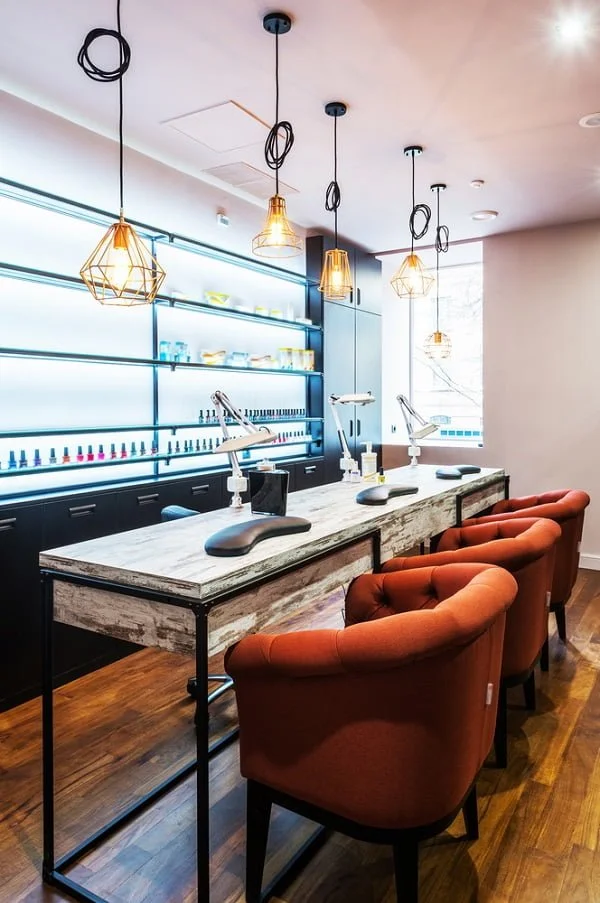 Oversized barrel chairs make great accent pieces and the majority of them are designed with comfort and relaxation in mind. They come in a variety of sizes and styles too.
Antique Wooden Chairs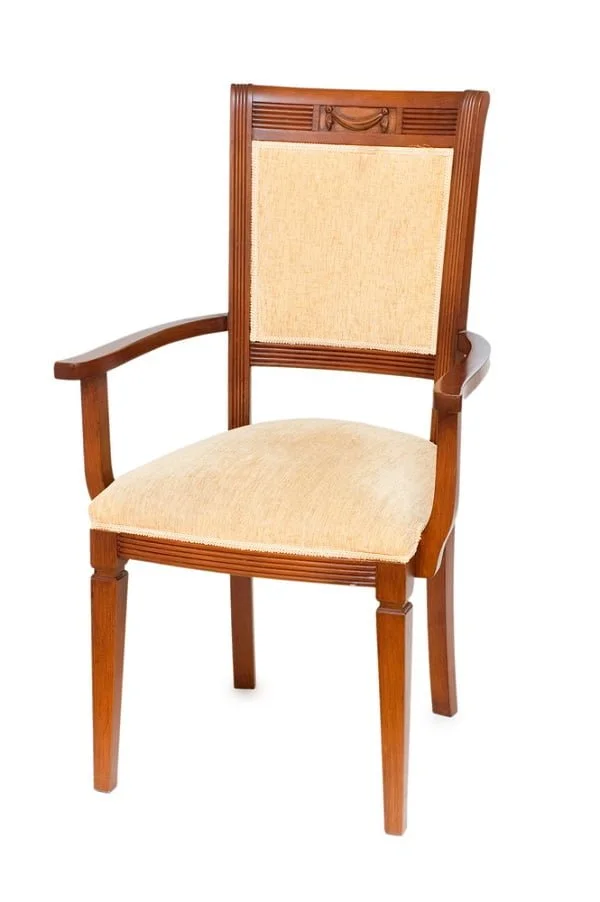 Antique wooden chairs are available in a wide range of designs. They come in upholstered styles and some are only made of wood.
Folding Club Chair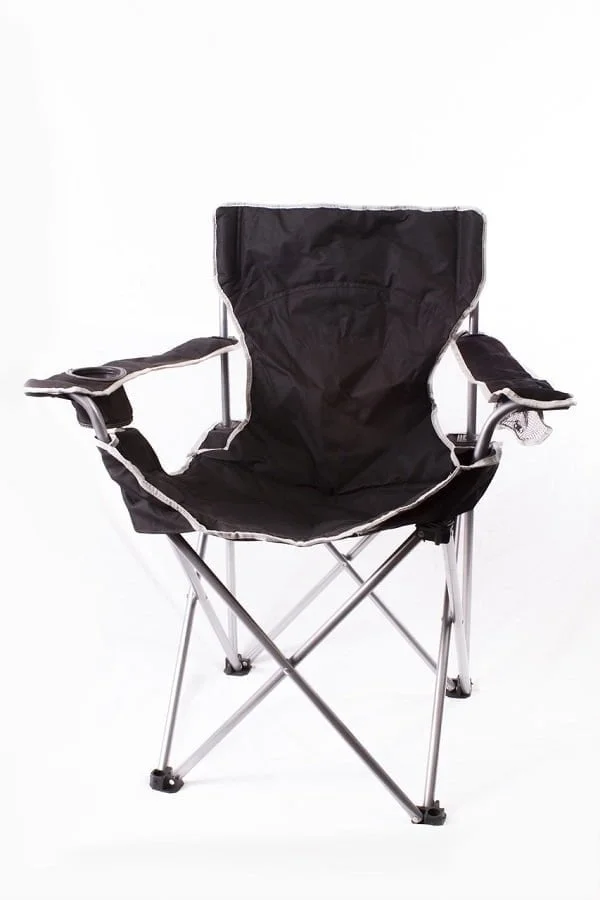 These chairs feature extra cushioning and superior comfort. They typically have padded and a deep seat. They are ideal for playing video games, studying or simply relaxing with loved ones.
Lazy Boy Accent Chairs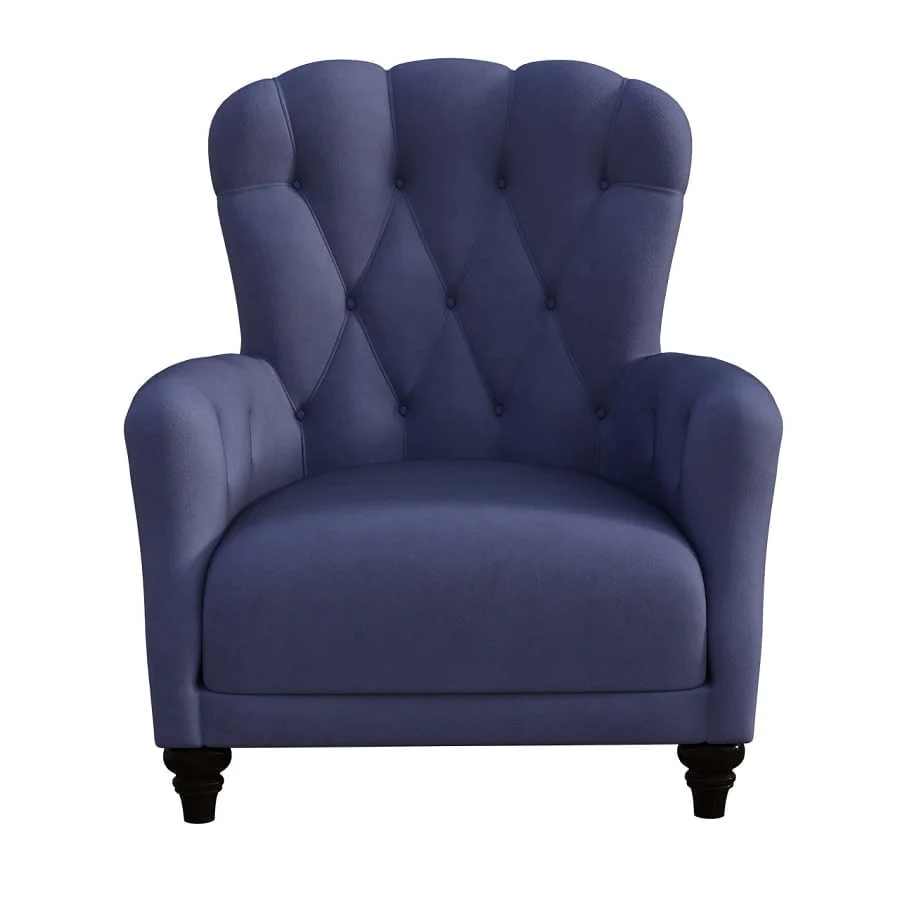 There is a wide assortment of Lazy Boy accent chairs currently available on the market. These chairs come in a variety of styles, patterns, shapes, and sizes.
Dining Chair Styles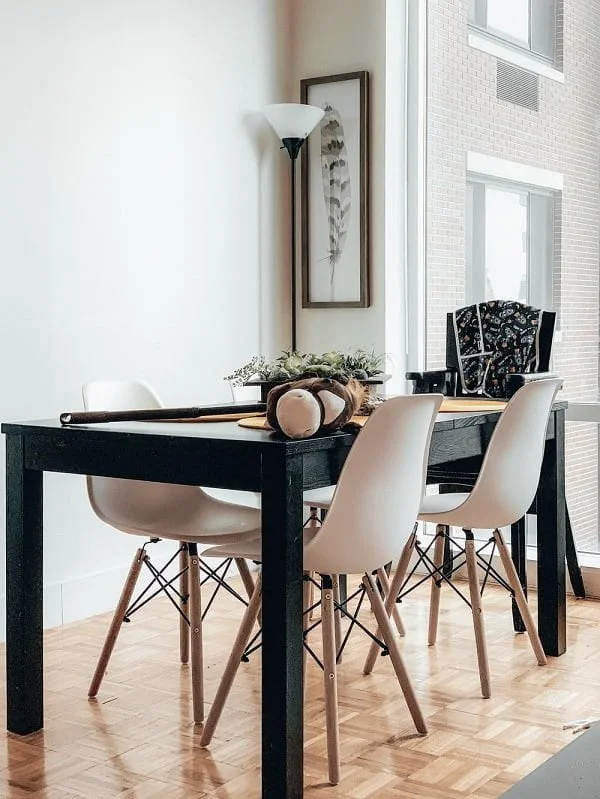 There are many different styles in which dining chairs are available. These include armchairs, wingback chairs, upholstered chairs, slat back chairs, cross back chairs and lattice back chairs.
Chairs with Arms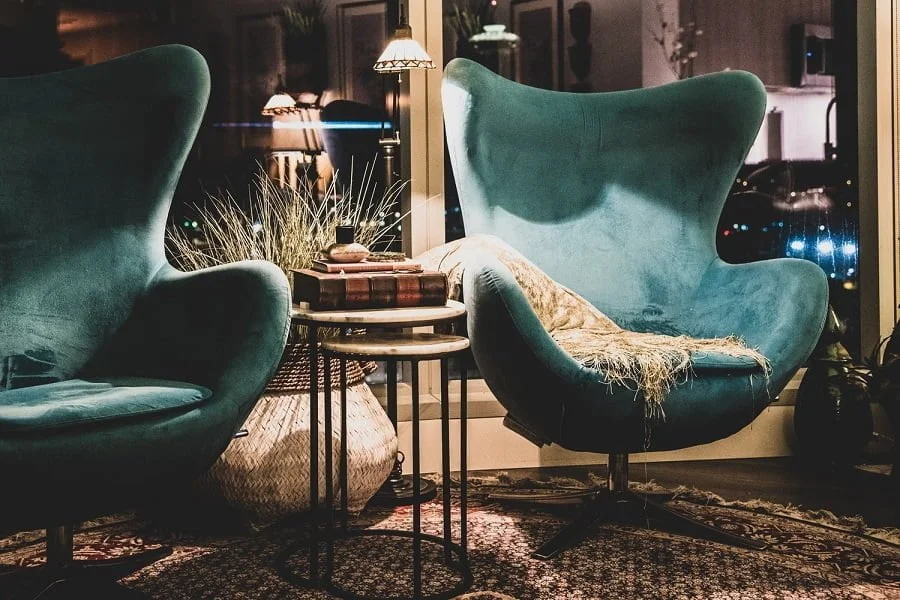 These chairs provide support for the upper torso and lower tension or strain in the neck and shoulder.
Outdoor Wood Chairs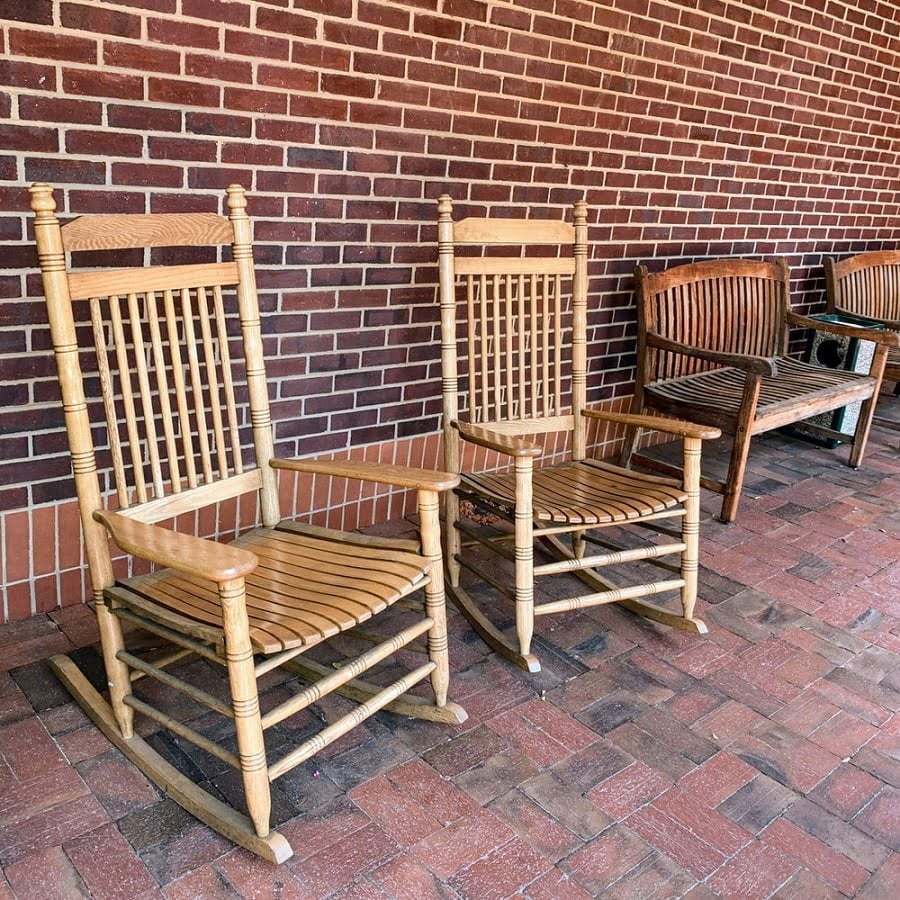 The types of woods ideal for making outdoor chairs include cypress, cedar, teak, redwood, white oak, black locust, acacia, ipe, and Douglas-fir. These chairs are available in a variety of styles, shapes, and sizes.
High Back Armchair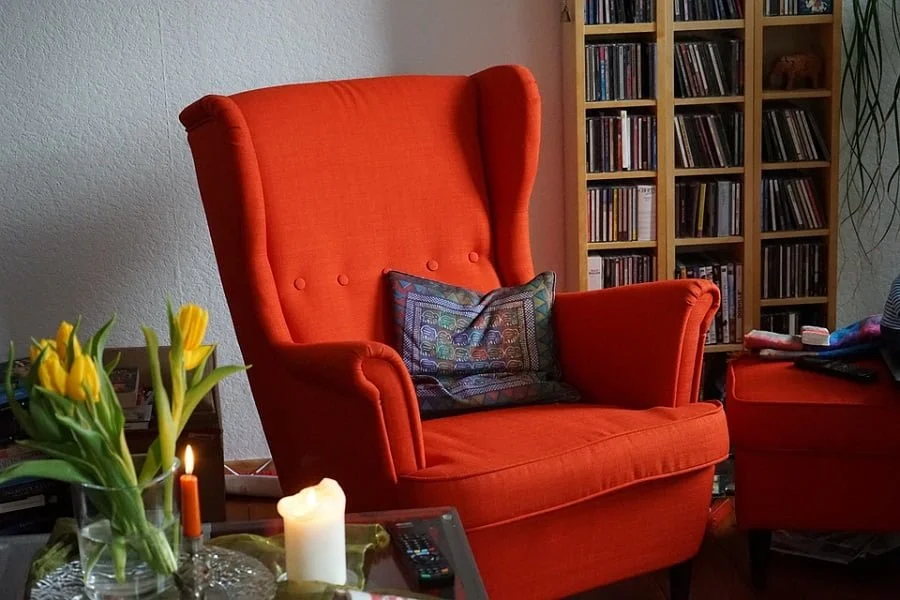 High back armchairs literally prevent you from dealing with uncomfortable seating that can actually be a real pain in the neck. These types of the chair provide full support for the back and head.
Corner Chair for Bedroom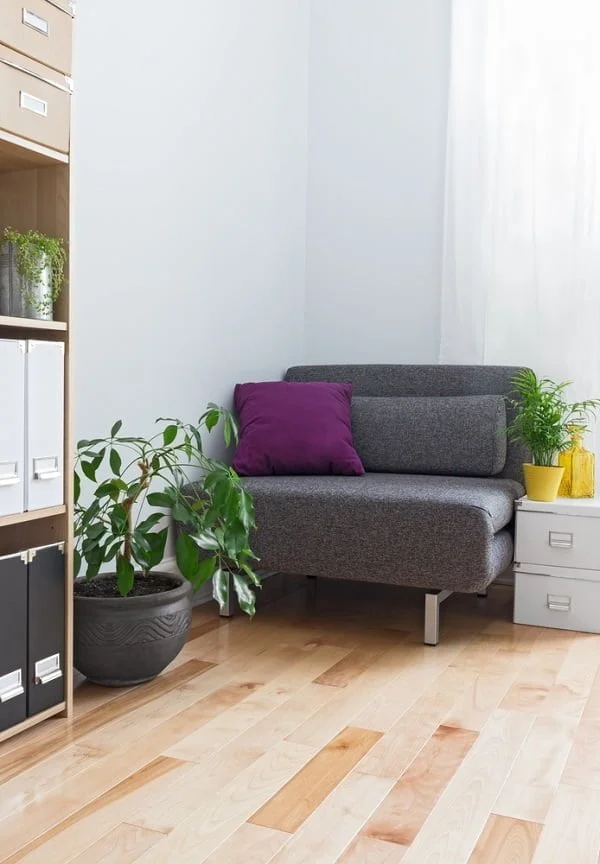 This type of chair has an angular or curved back that is located at one corner of the seat and extends to the other corner. They are great bedroom pieces and provides a comfy nook for reading and other relaxing activities.
Swivel Stool with Back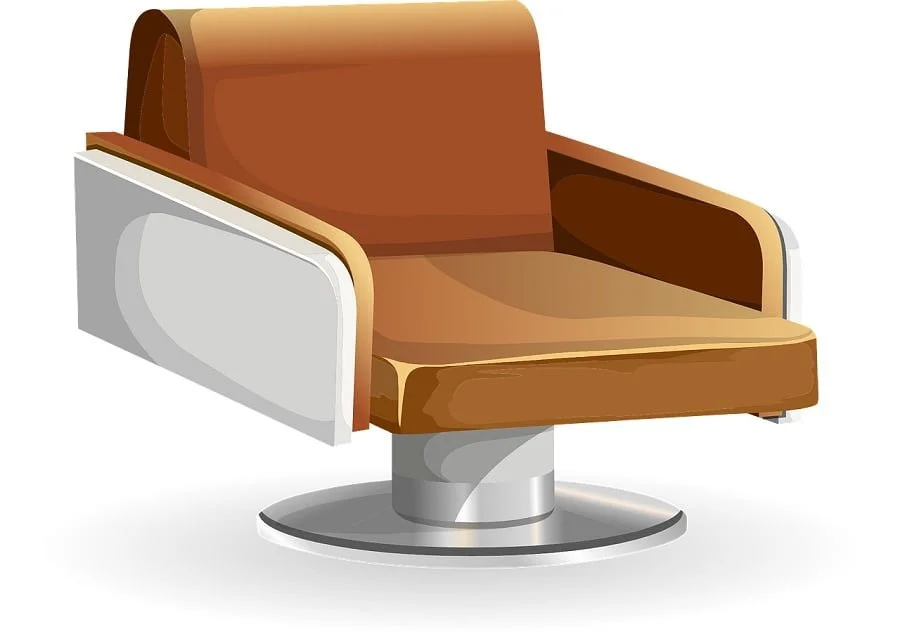 These stools are most commonly used in the bar and island areas of the kitchen. They swivel to make it easier to maneuver around in the space while seated.
Winged Chair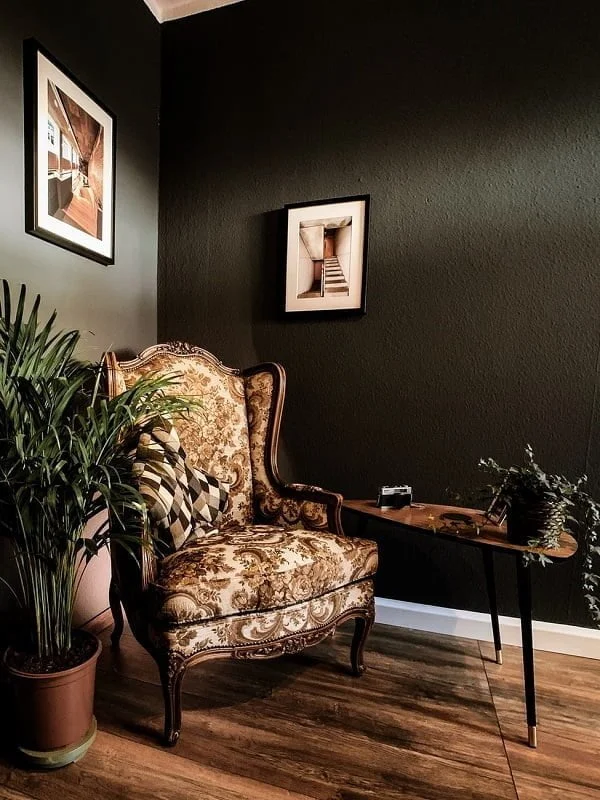 The winged chair is also known as a wingback chair. The piece originated in the latter part of the 17th Century and as the name suggests, it is designed with side wings that are also known as cheeks.
Round Back Chair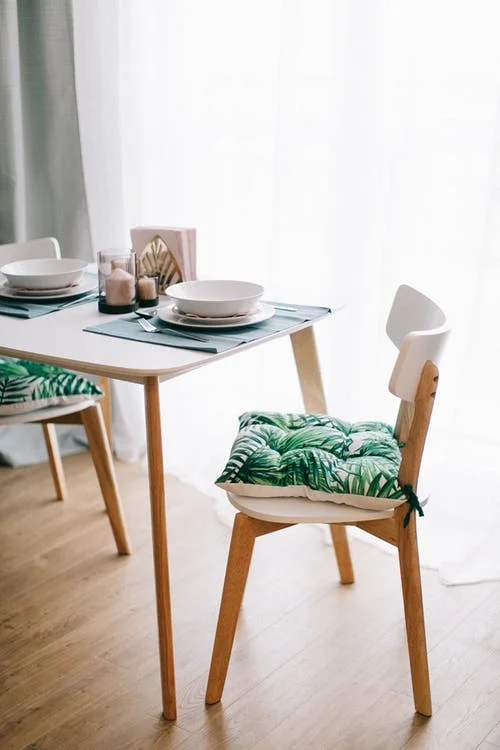 These types of chairs are designed to provide added support for the back. In addition to being functional in providing comfort, these chairs can also be used to add style to the design of the space.
Parts of a Chair
Most types of chairs are based on their build. So it's important to know what a typical chair is made of.
A chair essentially has two parts – they are the base and the seat. Depending on the style of the chair, the parts can further include:
Backrest
Headrest
Arms
Armrest cushions
Seat
Seat tilt adjuster: Lock the chair back into place or enable the chair to tilt back.
Base
Legs
Casters
Spindle
Swivel
Having that figured out, several important types are based on the function and use of the chair in your home. We will go through all of these.
Recap
Liked this article? Here's what you can read next: