Last updated on July 12, 2021
An accent chair is a guaranteed way to make a statement in the living room or bedroom decor. But take it a step further by choosing from these six unique designs.
With winter already here, not much sounds better than curling up in a comfy chair to enjoy a hot cup of coffee and a good book. Truth be told, a comfortable chair is also a must even when catching up with work. However, many have asked themselves whether a cozy chair can really be stylish? We are here to assure you that is unquestionably possible!
Take a look at our A-listers and read why the selection below is undeniable proof that you do not have to compromise style over comfort.
Le Corbusier LC4 Chaise Longue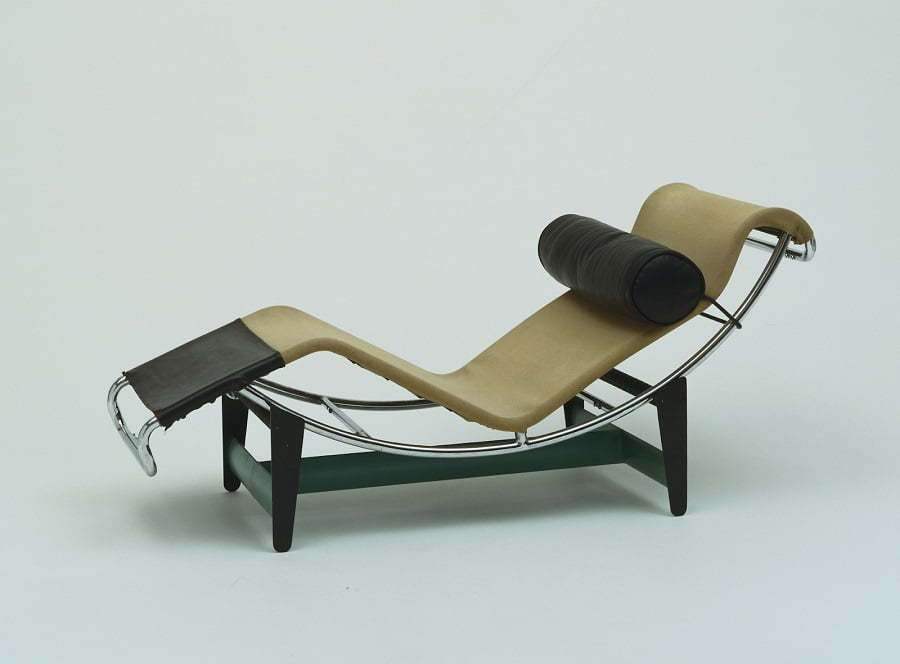 The iconic LC4 Chaise Longue was designed by the French architect Charlotte Perriand in 1928, who worked in the Swiss architect Le Corbusier's offices. This unique and remarkable piece of furniture embodies the famous Le Corbusier's idea that furniture must be seen as "extensions of our limbs and adapted to human functions."
The Le Corbusier chair (and its modern versions identical to the original) is designed precisely in this way, to echo the human body's natural curves. What makes this chair even more enjoyable is that it can be adjusted from a near-upright position to a full reclining one. Suppose you decide on having one in your home. You will be glad to know that the original LC4 Chaise Longue is included in the Museum of Modern Art's permanent collection in New York. So, if you want to enjoy an iconic shape, along with unforgettable coziness, this chair should be your choice.
Hans Wegner "Papa Bear" Chair
Hans Wegner is one of the most well-known Danish furniture designers during the mid-century Danish furniture design movement. In 1951 he invented the groundbreaking AP-19 chair, most commonly known as the Teddy Bear Chair or the Papa Bear chair. Like many other Wegner chairs, it is characteristically playful and with an organic design.
The original was initially manufactured with beech wood. The chair back was made of 50 individually-wrapped springs, padding with sterilized horsehair and pure cotton. The seat's core was made of foam and rubber. It was produced until 1969 and was then out-of-production in Europe. In 2003, PP Møbler of Denmark re-launched the chair and ottoman into its collection for its 50th anniversary.
Today's handcrafted versions are made with solid wooden frames that are strongly joint and shaped to form a solid base. The comfortable upholstery is made of natural materials: cotton fiber, palm fiber, flax fiber, horsehair, and of course, metal springs, providing delicate support for the back. Furniture designers agree, if you want to be embraced by the great bear paws, then this all-time maximum comfort chair is the right choice for you.
The Arne Jacobsen "Egg" Chair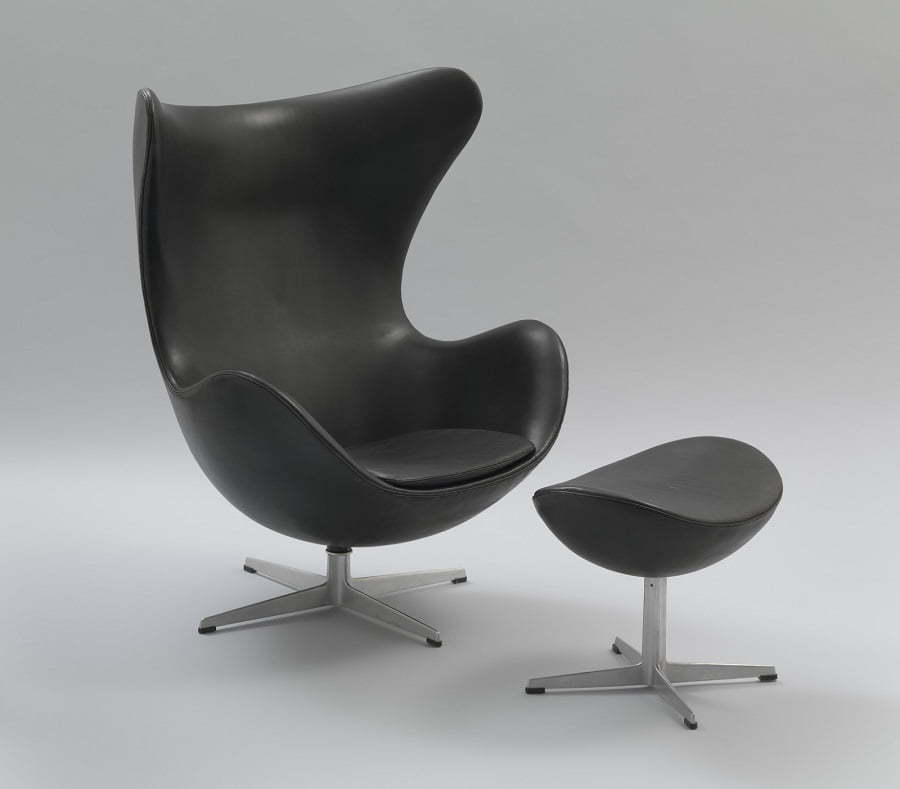 Arne Jacobsen created the "Egg Chair" in 1958 to provide a bit of privacy in public. This thought is completely understandable when one knows why this chair was designed. Namely, Jacobsen designed the Egg specifically for the SAS Royal Hotel in Copenhagen and many other pieces of furniture that now have their own lives outside the hotel world.
The Egg chair has a high back and a tilt mechanism that allows the user to lounge and relax, creating a luxurious cocoon of privacy. These features make this chair extremely comfortable. On the other hand, his innovative pop interpretation of a traditional armchair, emphasizing curves and fluidity, is what adds to its unparalleled style.  
The Womb Chair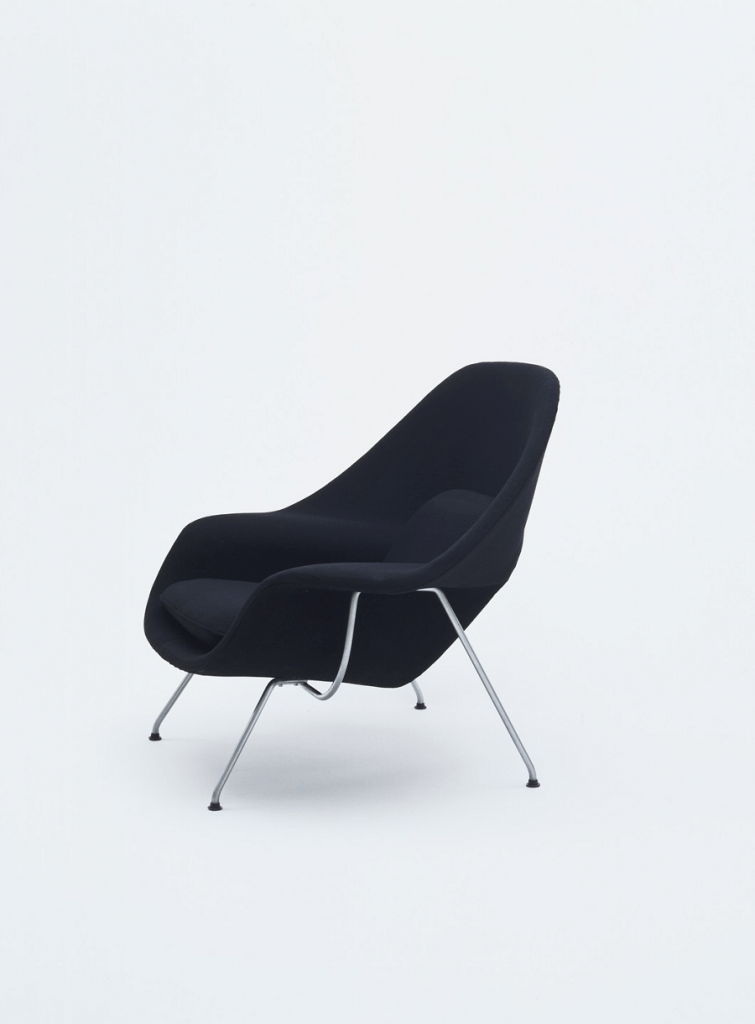 Eero Saarinen designed the groundbreaking Womb Chair after Florence Knolls requested "a chair that was like a basket full of pillows … a chair I can sit in sideways or any other way I want to sit in it." Naturally, Eero reasoned that there is nothing more comfortable than the womb. Originally named No. 70, the chair soon became known as the Womb chair because of its cozy and organic form. This mid-century classic, as requested, supports countless positions and offers a comforting oasis of calm.
However, apart from its individual appearance, the Womb chair is also highly innovative in terms of its structure. It is made out of a single piece of material, and by experimenting with distinct materials and techniques drawn from the shipbuilding industry, the outcome is a stuffed and upholstered fiberglass shell that rests on a polished chrome steel frame. It was first produced in 1948 and continually manufactured by Knoll since then. So, if you need a comfy chair for reading and chilling like a movie star, then this one is your best bet.
The "Barcelona" Chair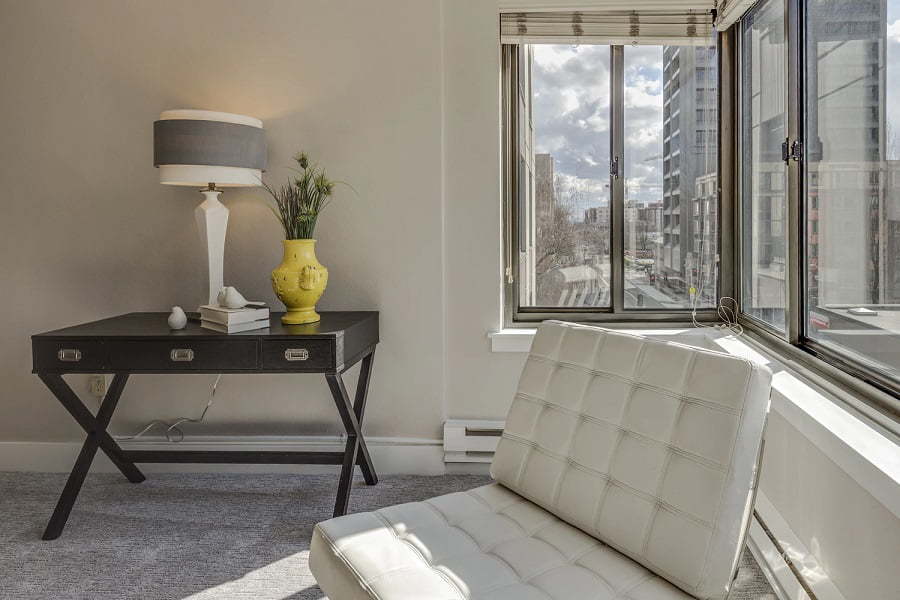 The Barcelona chair was designed in 1929 by Ludwig Mies van der Rohe to complement the German Pavilion at the same year's International Exhibition in Barcelona. Though the chair was never intended to be mass-produced, it eventually was, and it still is. According to many, the Barcelona chair is comfortable, simple, functional, and deliciously flaunts the steel's technological marvels. Its modern versions are made even more comfortable, as Knoll introduced the Barcelona Relax. One thing is sure- this chair is simply stunning. And if you opt for a licensed one, you get yourself a modern status symbol.
Eames Lounge Chair and Ottoman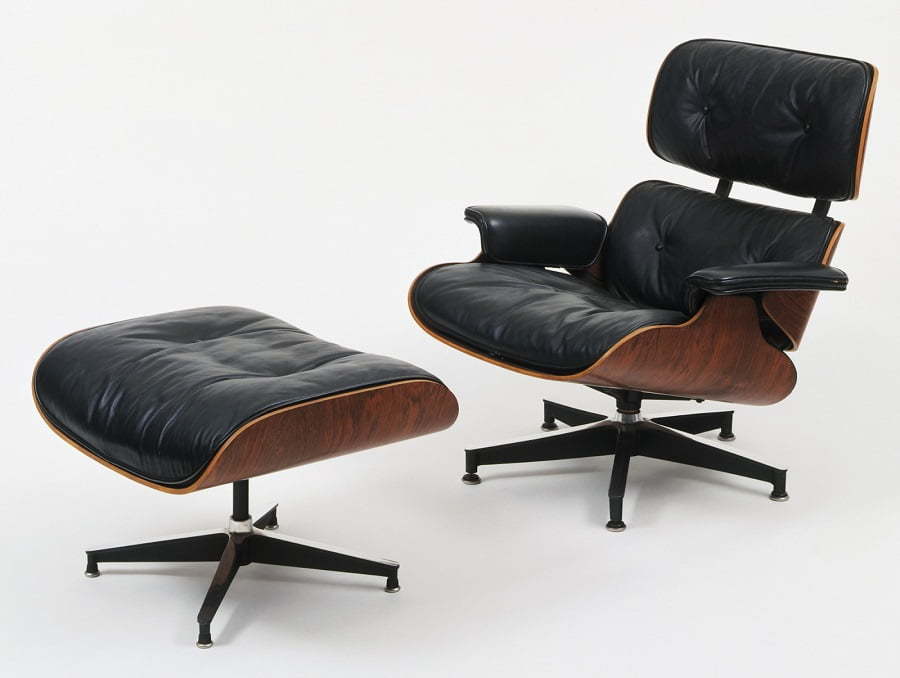 Our last but not least favorite is the big, bold, and iconic Eames lounge chair, which is not complete without the coordinating ottoman. Charles and Ray Eames designed this unique furniture duo in 1956 after years of development. The Herman Miller furniture company was responsible for the production.
There is no equivalent to this chaise for many since it provides elegant seating, comfort, historical value, and a luxurious status symbol. The chair is slimmer and more lightweight than its traditional equivalents and consists of three molded plywood shells with leather seating. In today's furniture design, the Eames Lounge is seen as a piece that displays sexy mid-century executive style and comfort.
Parting Shot
The list of chairs that we compiled for you consists of iconic designs that enrich the space you live in and provide you with ultimate comfort and support while using them. And though they might sometimes come with a hefty price, they have shown that they are worth it. So, next time you go shopping for chairs, keep our favorite A-listers in mind.
Recap
Liked this article? Here's what you can read next: