Last updated on April 6, 2023
Are you looking for a desk that's affordable and space-efficient? Here are some desk alternatives for you.
Whether for a home office or not, desks are often expensive and take up a lot of space. This is a problem when you don't have the budget for it yet or don't have ample space for a table. Hence, the desk alternatives.
There are various options available today. From DIY tables to card box tables to just using your lap. The possibilities are endless if you know where to look and get your creative juice going.
Here we have listed some of the most space-efficient and budget-friendly alternatives for desks. Don't forget to look for a desk chair alternative too.
Lap Desk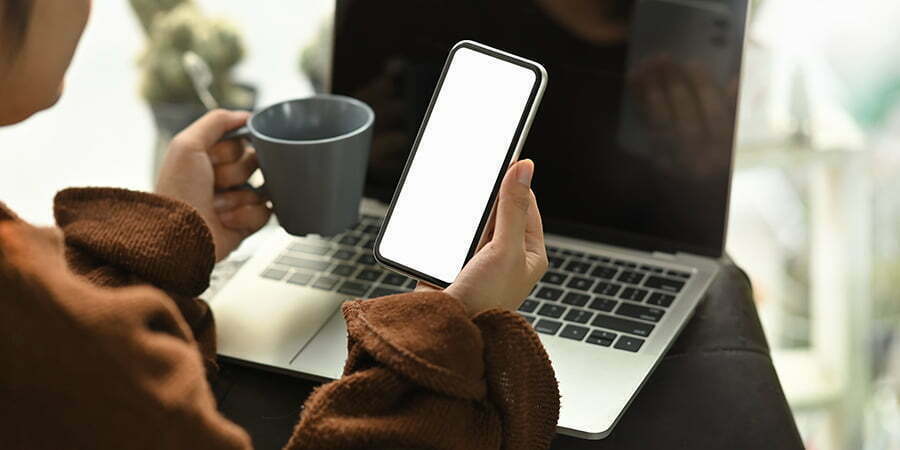 Use a lap desk if your small bedroom can't accommodate a traditional office desk. It has just enough space for a laptop, a notebook, a few pens, and even a cup. Sit on your bed, put the tiny desk above your lap, and start working. Remember to get up and stretch from time to time.
Mobile Laptop Desk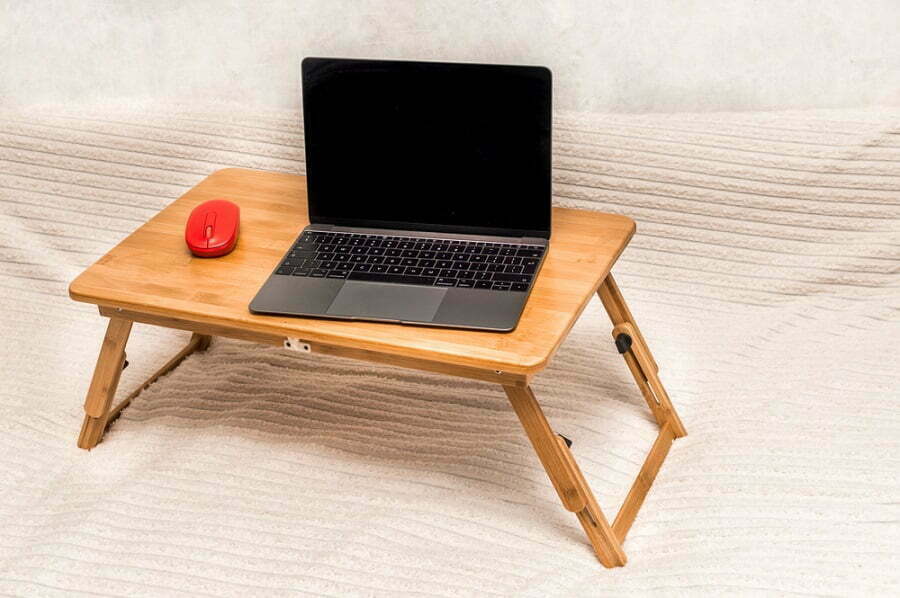 You don't need to work all day in a single spot. Use a mobile laptop desk to move around the house based on your moods and preferences as a solution. There are typically desktop versions too.
Stay in your bedroom to focus, or go to the living room for a bigger workspace. You can also move the desk to enjoy the scenery if you have a balcony.
Cardboard Desk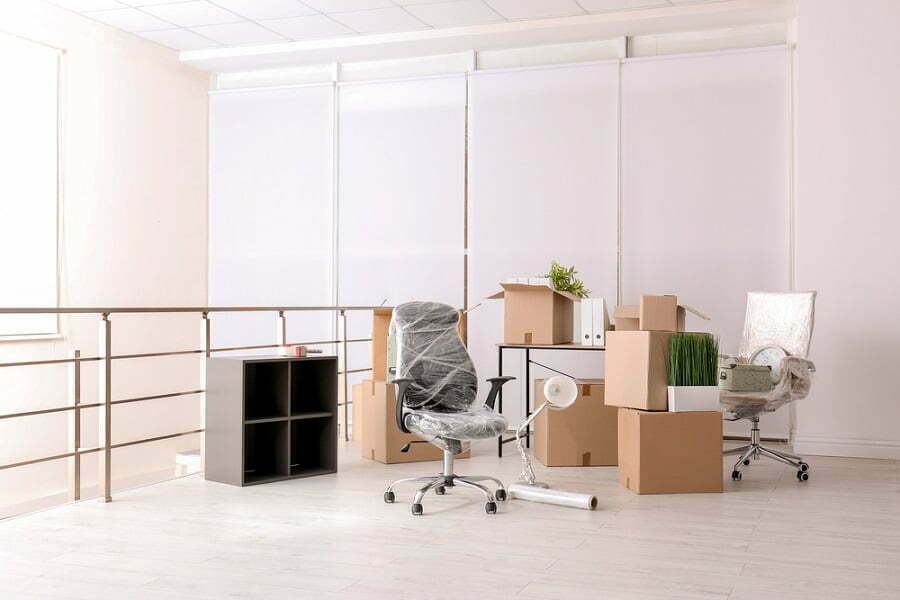 Forget tradition and embrace innovation. Get a cardboard desk if you need a temporary work surface at home. This piece of furniture is lightweight, eco-friendly, and easy to assemble.
It's also much cheaper than typical wooden furniture, yet surprisingly strong and durable. You can make one yourself or purchase highly rated options online.
Wall Shelf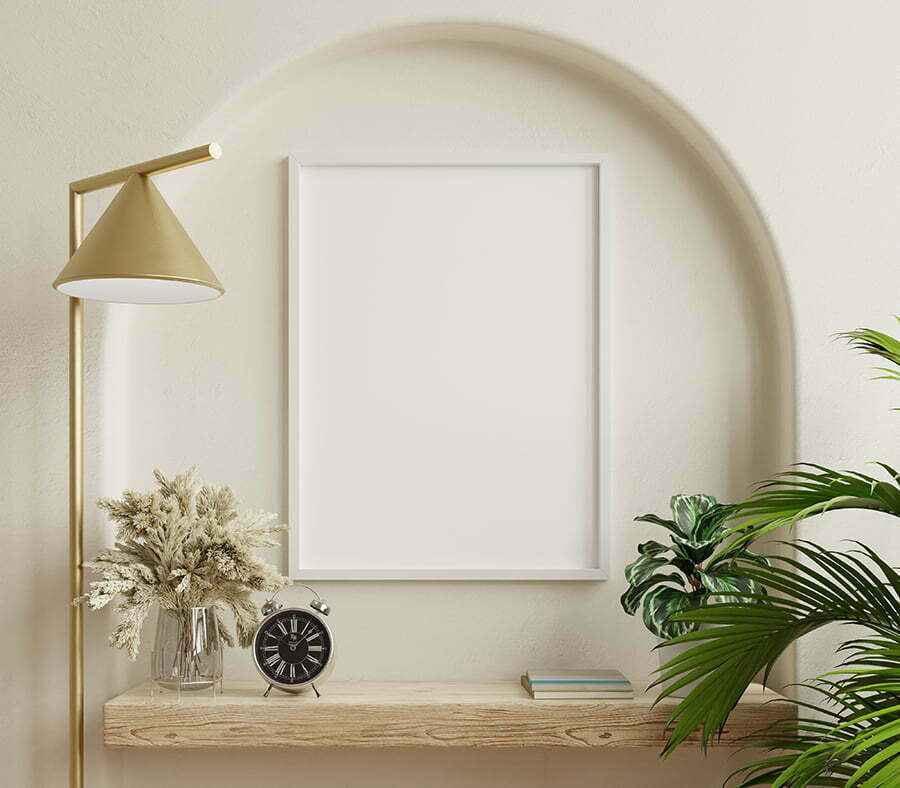 Convert a multi-layer wall shelf into a work desk. One layer is for your computer, while the others are for your gear. Find one with ample width and length that's the perfect size for your needs.
If you need to store many items, this is one of the best desk alternatives. It lets you sit or stand by moving your laptop lower or higher. It works like a laptop wall mount.
DIY Door Desk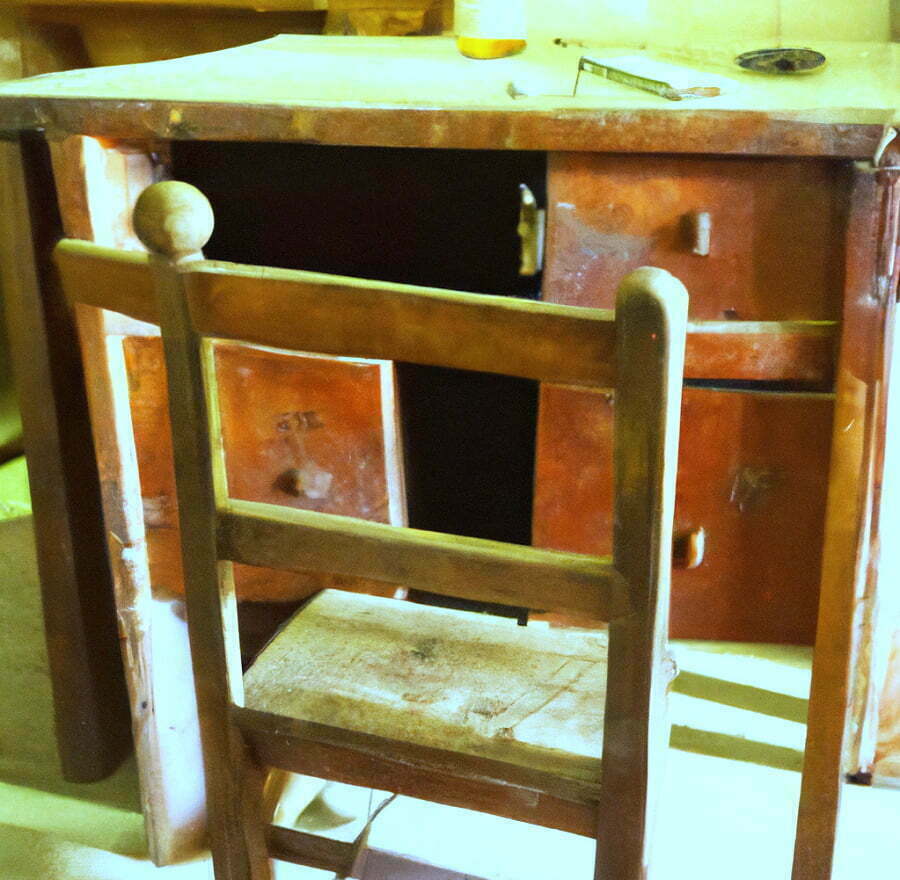 Doors are wide, long, flat, and sturdy — the perfect surface for your next home office desk. It will provide you with enough workspace and even room for office supplies. You don't even need carpentry skills to make it happen.
Just look for an old unused door, place it on top of two small storage units, and enjoy your DIY door desk. Decorate as you wish.
Utility Cart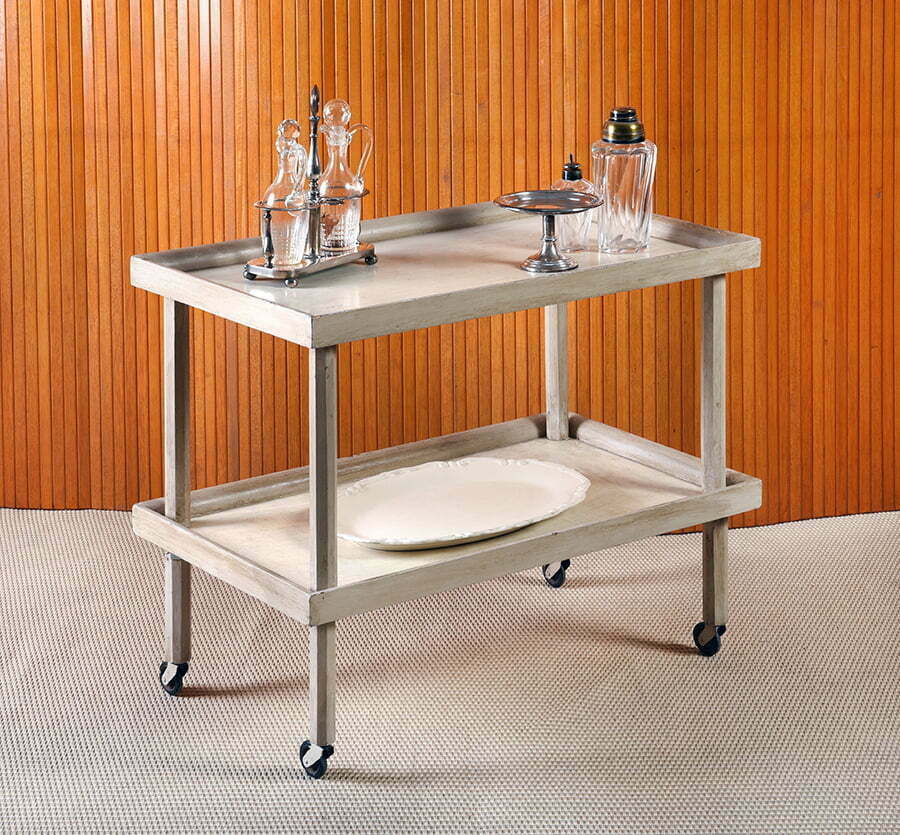 Utility carts have rollers for mobility and shelves for storage. If you have one in your kitchen, consider cleaning it up and turning it into a mobile work desk. If you don't already have one, it's a cheap item and a cost-effective alternative to a desk.
Ideal options have a flat top design or a slide-out leaf. Use the lower shelves to store snacks and work gear.
Ironing Board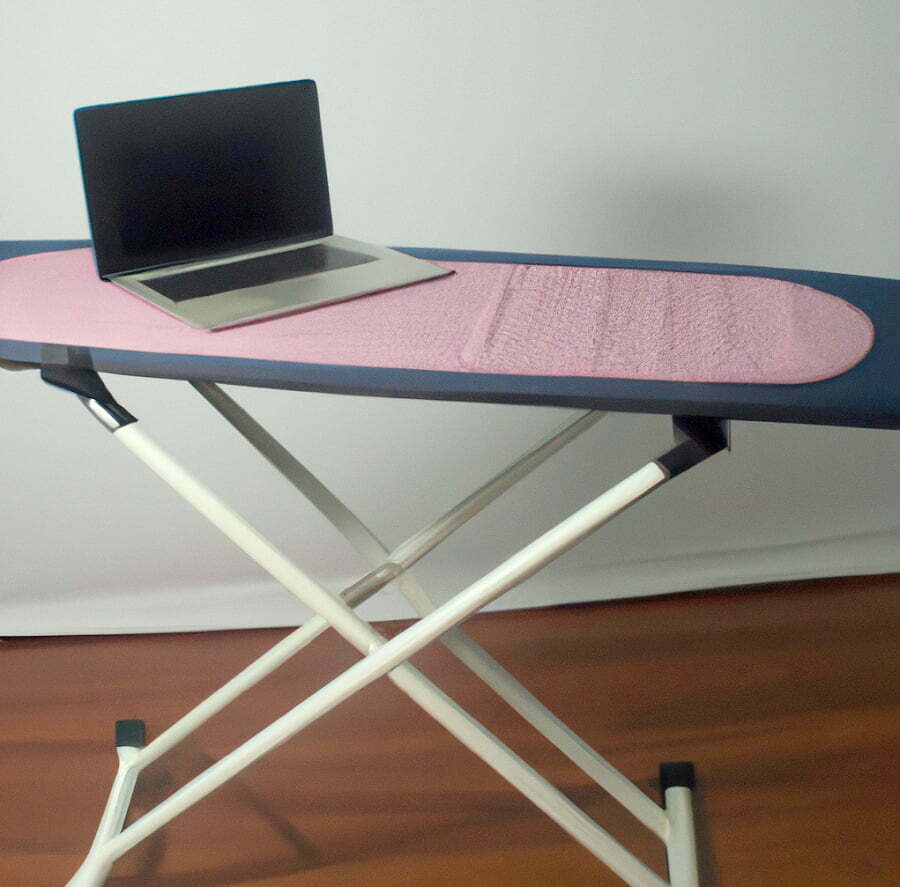 Don't knock it until you've tried it. Ironing boards have just the right height for you to cycle between sitting down and standing up.
Give this a shot if pricey sit-stand desks are out of your budget. You probably already have one at home, so why not try the experience?
Kitchen Counter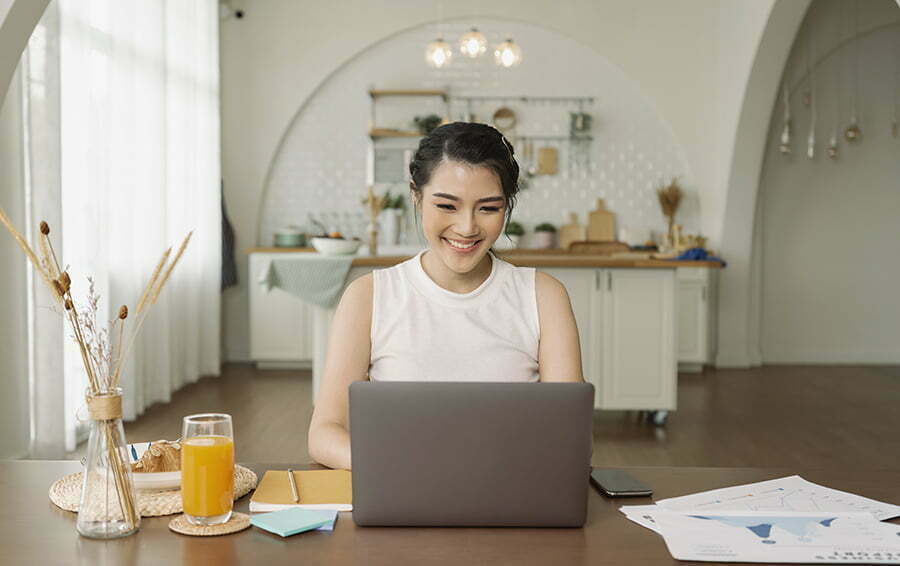 Your productivity does not depend on expensive office furniture. Sometimes you need to optimize what you already have at home, such as your kitchen counter.
It's designed as a work surface anyway. When you're done preparing meals, haul your laptop to the kitchen and finish your work tasks in a comfortable space.
Side Table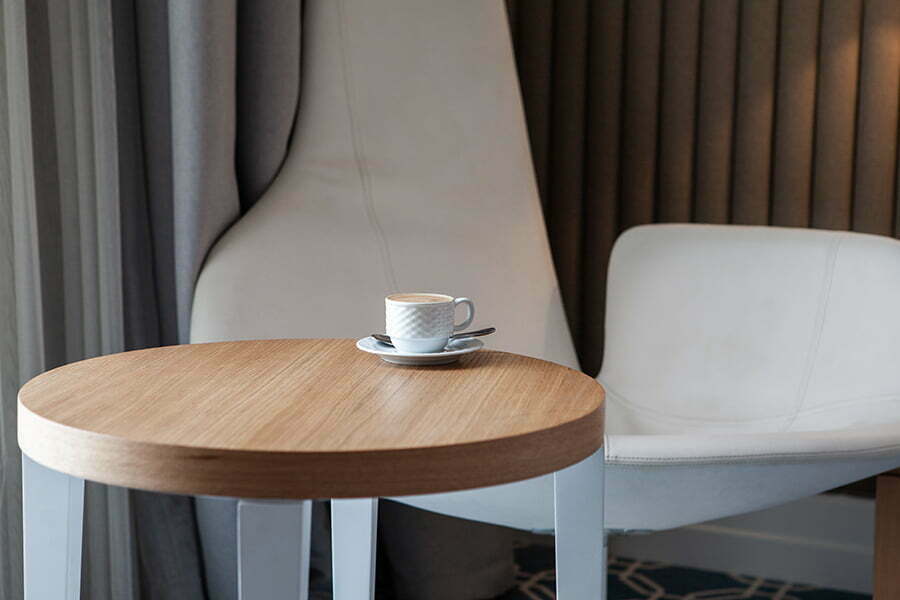 If you love staying in your living room, your ideal desk might be a side table. You can find plenty of options, with the most compelling models sporting a C-shape.
It can hold your laptop and coffee while you work and move out of the way once you're done. The wooden surface and metal framing give it a sophisticated modern look.
Hanging Table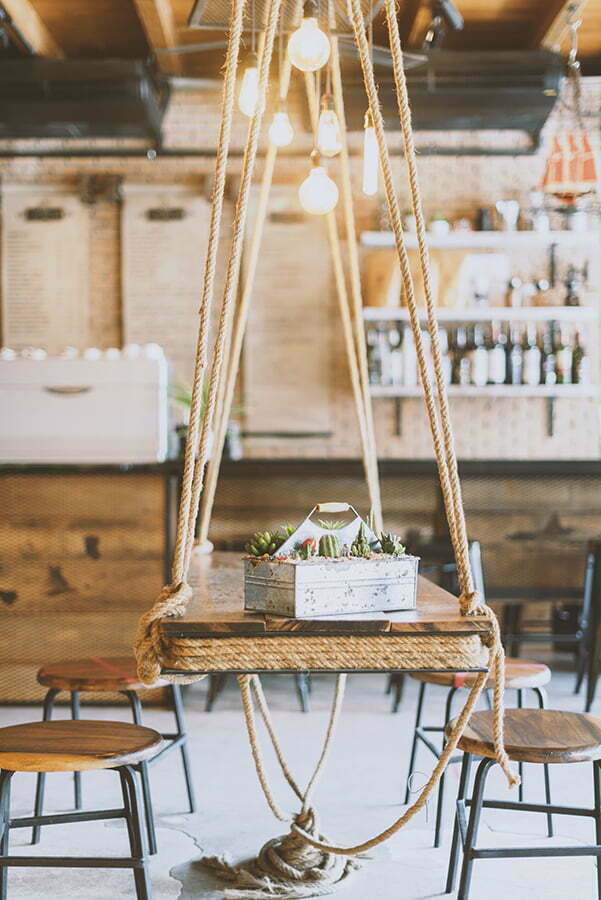 Hanging tables are great additions to decks and balconies. You can place these on the railings and immediately go to work while enjoying the breeze.
These space savers can fold flat if not used, so you don't have to worry about bulk. You can also find hanging tables that attach to indoor walls.
Dining Table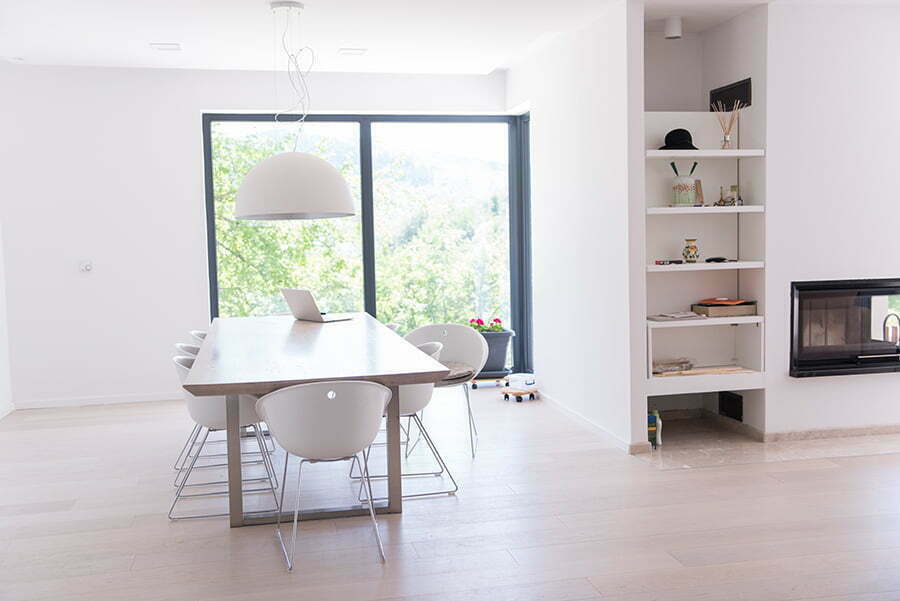 Any table can serve as a work desk, including your home's dining table. It's primarily empty before and after meals, so why not maximize the space?
You can also purchase a small dining table for your bedroom if you want a more private work area. You'll often find these at lower prices compared to specialized desks.
Desk in a Closet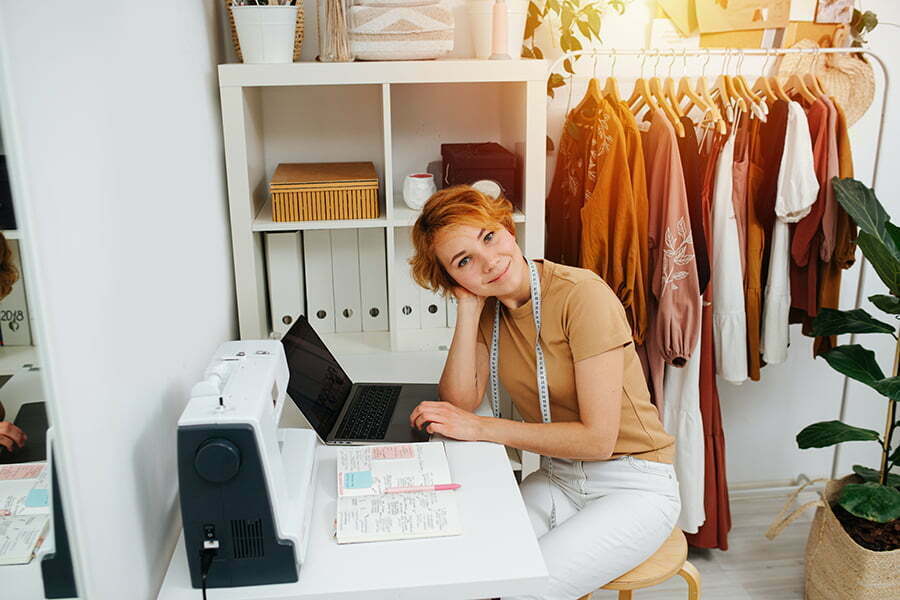 You can convert a closet into a hidden office. Place a small desk inside it and install floating shelves along the walls for your work gear.
Paint the interior with your favorite colors and add mood lighting. You can keep the closet door locked to protect the contents when you're not at home.
Glass Top Desk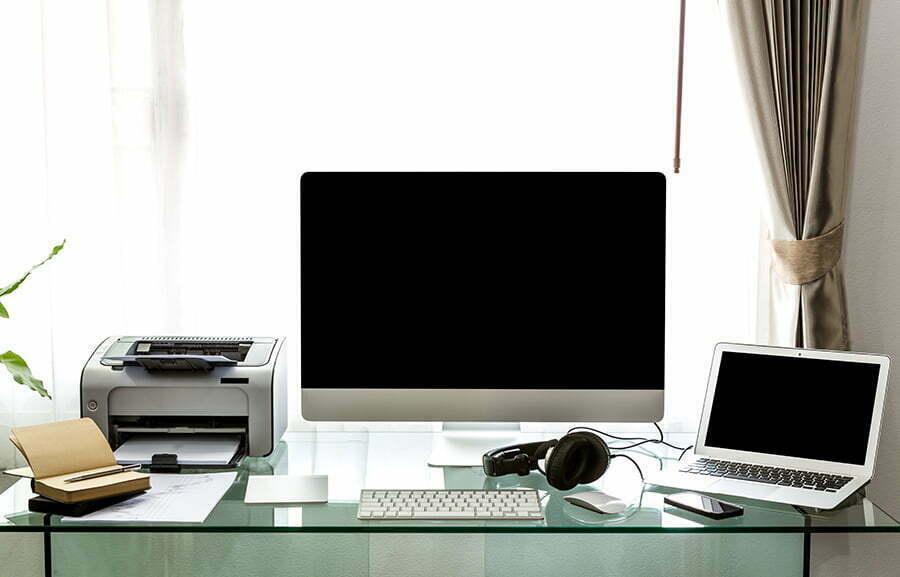 Transparent glass lets light through, so the area around it remains bright. Choose this desk surface if you want a full desk that doesn't make the space feel cramped.
Glass tops often come with metal framing for a modern look. Some may offer storage units underneath. Keep the surface clean to maintain the appeal.
Floating Nook Desk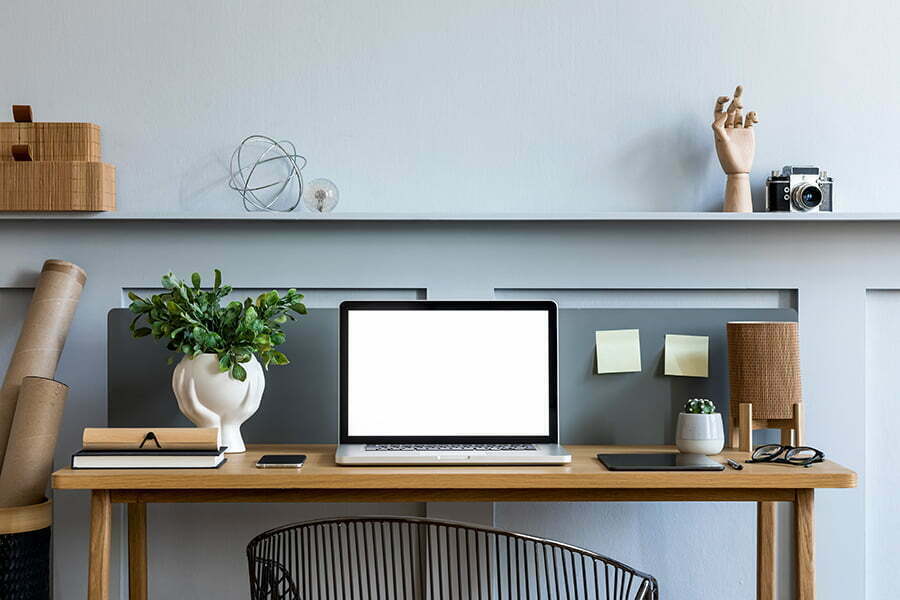 Make the most of every space in your home and save limited floor space. Even odd corners, such as nooks under the stairs, can turn into a functional area. Just add a floating desk and a matching chair.
After all, you don't need a high vertical clearance while sitting. The spot is perfect for quick work tasks. Decorate with wall art to enhance visual appeal.
Wraparound Desk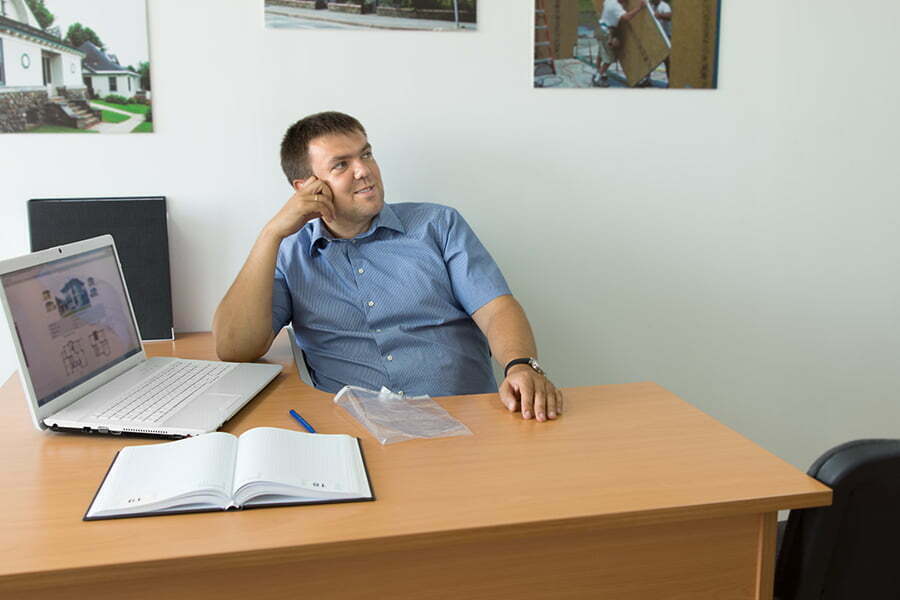 The corner of a room can be the best spot for your work desk, mainly if a nearby window provides natural light. Optimize the space with a wraparound desk.
The L-shape gives you a much longer work surface with a natural divider in the middle. Assign tasks for each side and place relevant items at strategic locations.
Narrow Desk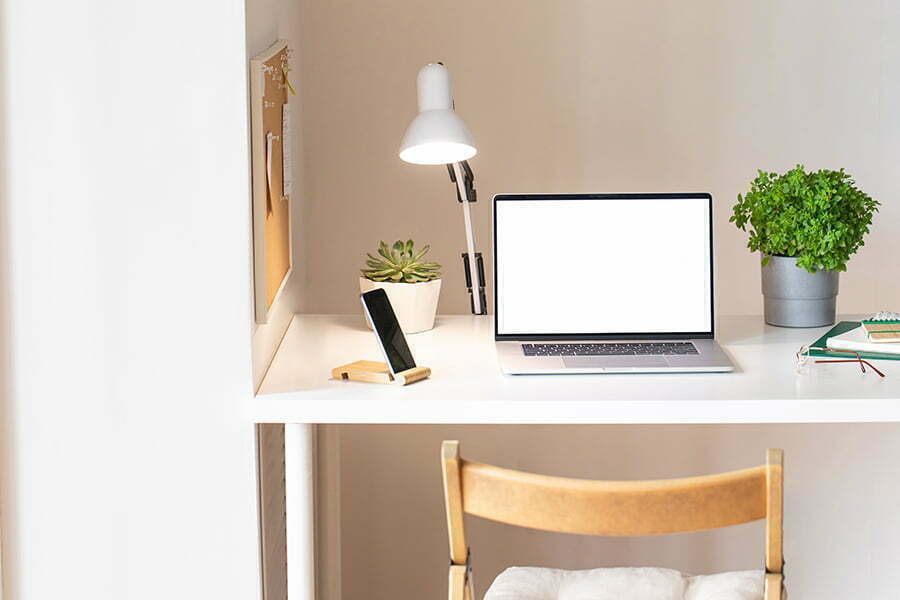 You don't always need a wide desk to work effectively. If you are easily distracted, a narrow desk may help you focus by limiting what you can place on the surface.
It's enough for a regular laptop and a few essentials. You won't have problems making it fit into any room. It's also lightweight so that you can move it around with ease.
Standing Desk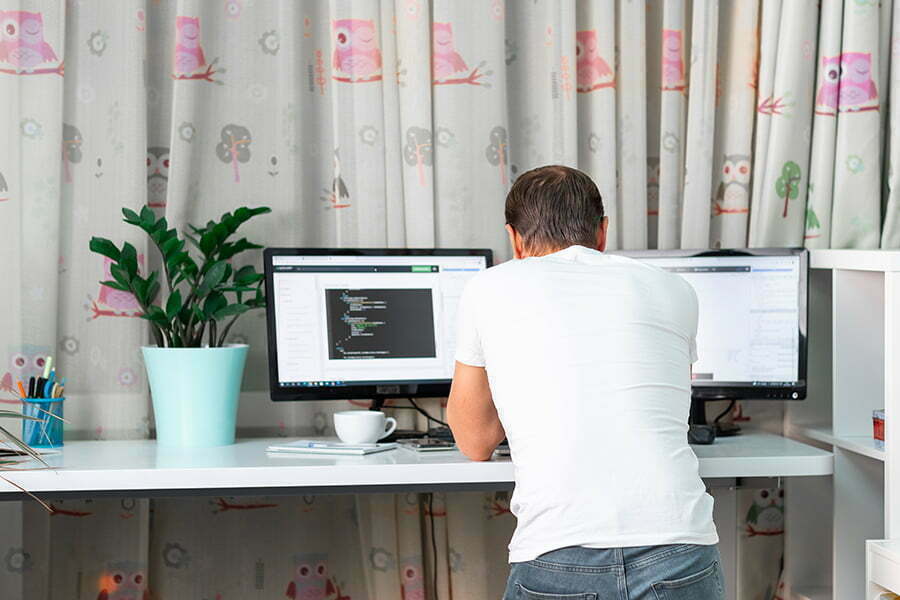 Sitting all day is terrible for your health. A standing desk can help increase your activity level, burn more calories, control weight, and improve circulation.
According to studies, this desk can boost your productivity by increasing focus and energy. It also reduces pain and discomfort.
You can have several standing desk alternatives too.
Collaboration Station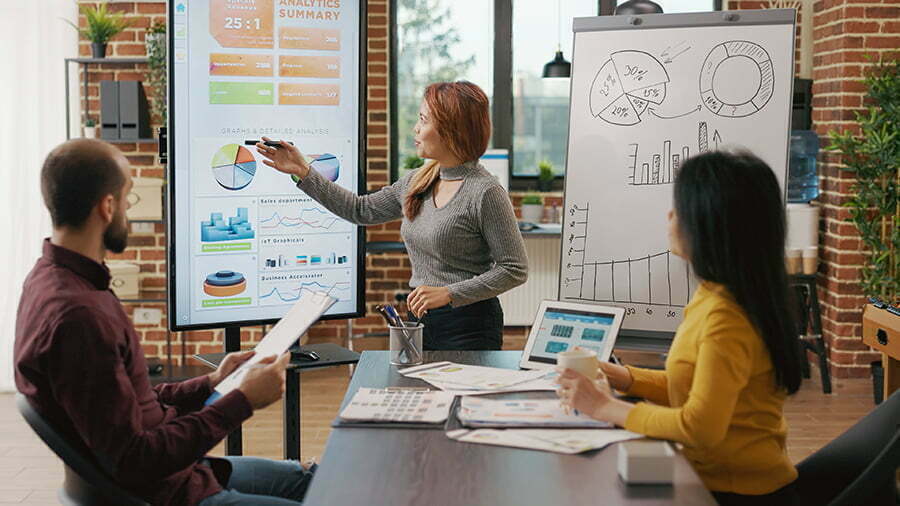 Do you work with other people on the same projects? Then consider getting a collaborative desk to stay close and encourage discussions.
This will help you develop a more robust team culture while saving space. You can get a modular station that can expand as your needs grow.
Recap
Liked this article? Here's what you can read next: