Last updated on October 5, 2020
Looking for bargains for bathroom vanity lights? We have them — you won't have to spend more than $25 on any of them, too. Check these out!
► Skip the talk, show me the deals!
When it comes to bathroom vanity lighting, you don't have to splurge on it. Sometimes you can spend as little as $25 and get a great accent fixture that's both, functional and attractive.
This is that kind of list. We have deals for lighting fixtures of all styles. From sconces to lamps, to LED bars. And all of them come at deal prices.
How did we find them? Our great deal finding system works! We scour the web for you to find these deals, so you don't have to.
What kind of bathroom vanity lighting fixtures these are? There are a lot more options for less than $25 but we want the best of them only. So we've picked only those that are stylish, bring something to bathroom decor, and they provide enough lighting.
We've included shopping links for every product, and we might be compensated for any purchases you make. This doesn't cost you anything. And this notice is for transparency only.
Here are our picks — choose one, or two, or all of them!
What's Inside?
Single Vanity Light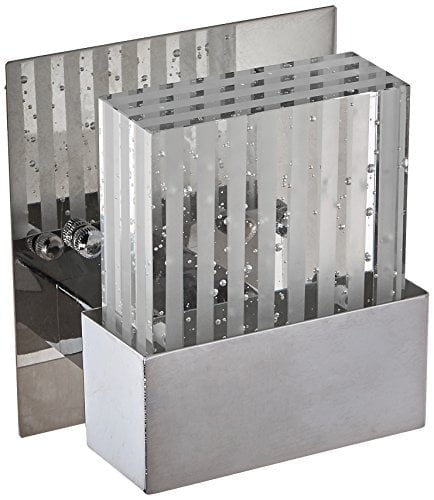 This lighting fixture for a single vanity is 7.5 x 5.5 x 3.5 inches in size. It plugs a single light bulb. The fixture has metallic finish with a rectangular glass insert.
Polished Chrome Vanity Sconce
This is a lovely mission style sconce for your bathroom. It comes in a niche polished chrome finish and stained glass shade. The dimensions of this fixture are 8 x 5 x 10 inches.
Silver Vanity Candelabra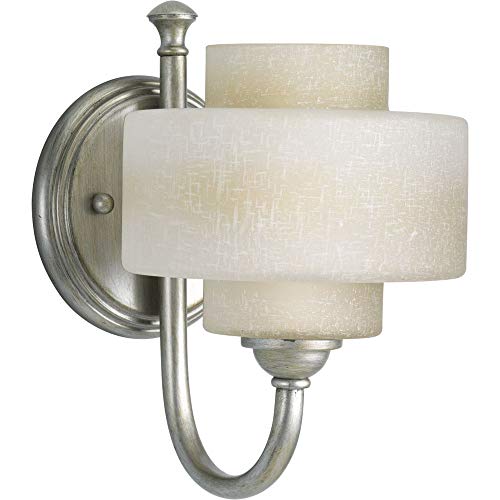 This candelabra fixture for the bathroom vanity will give your decor some elegance. The toasted linen glass shade will produce just the right lighting for the vanity. It's sized 6 x 8 x 9 inches.
Full Width Vanity LED Light
This LED bar will provide enough lighting above the vanity mirror. As a full-length bar it will fit most single vanities. The stainless steel finish is modern and stylish.
Industrial Vanity Sconce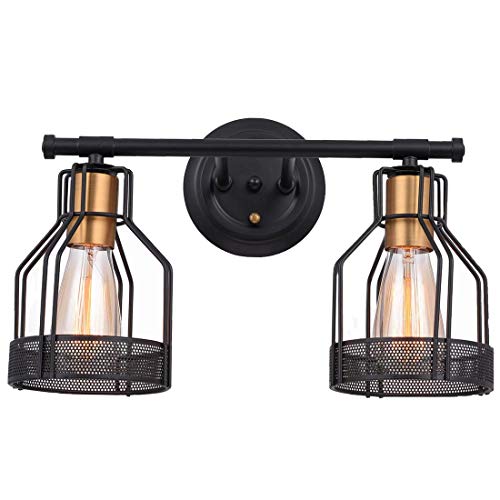 Add an industrial touch to your bathroom with these two-light sconces. They're just right for a deal price.
Marbled Bronze Vanity Sconce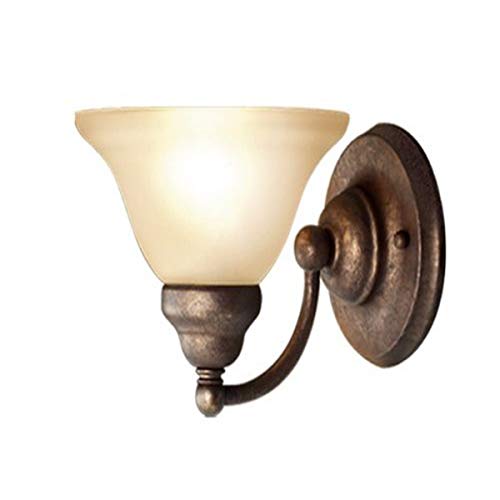 This sconce is classic and it will fit any traditional bathroom. The marbled bronze look is truly elegant. And it also comes at a deal price.
Antique Bronze Double Sconce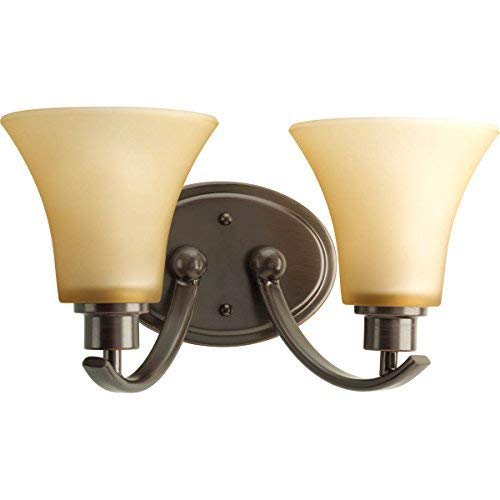 This antique bronze look makes a great decor accent. The double sconce will liven up any traditional bathroom or add some character to a modern room.
Brushed Nickel Doube Vanity Light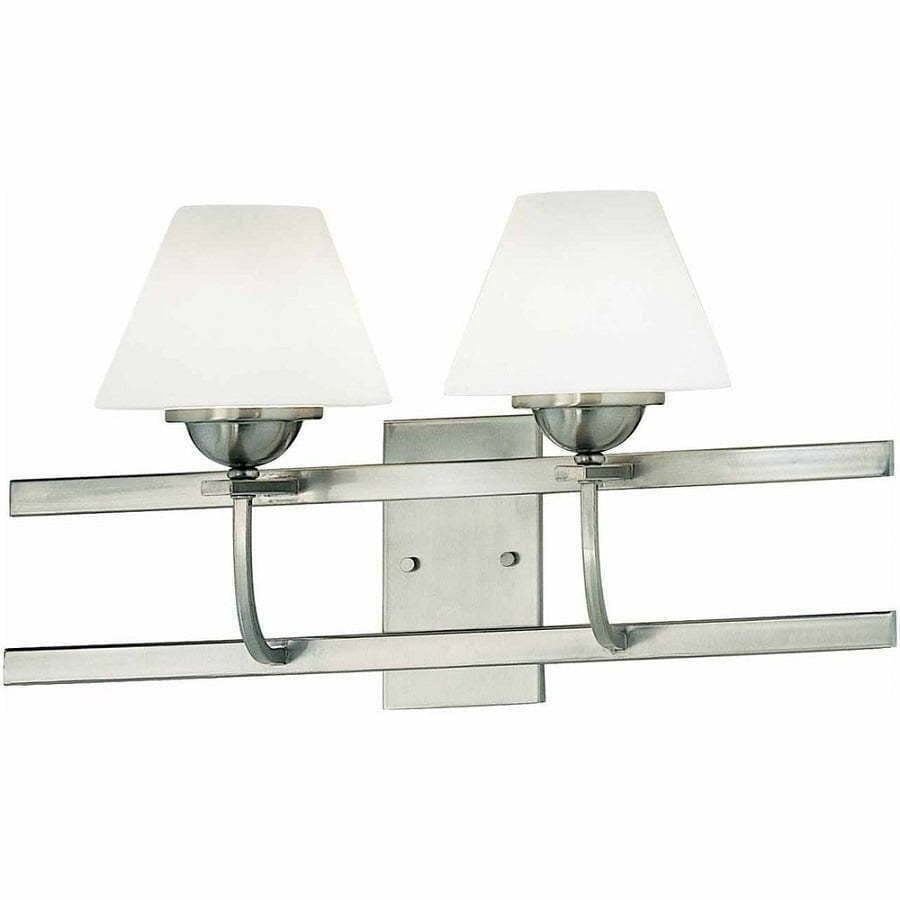 It's a 20 inch wide double sconce made of steel. The look is modern with a classic touch of frosted glass shades. The overall size of the fixture is 13 x 20 x 9 inches.
4 Light Vanity Lighting Fixture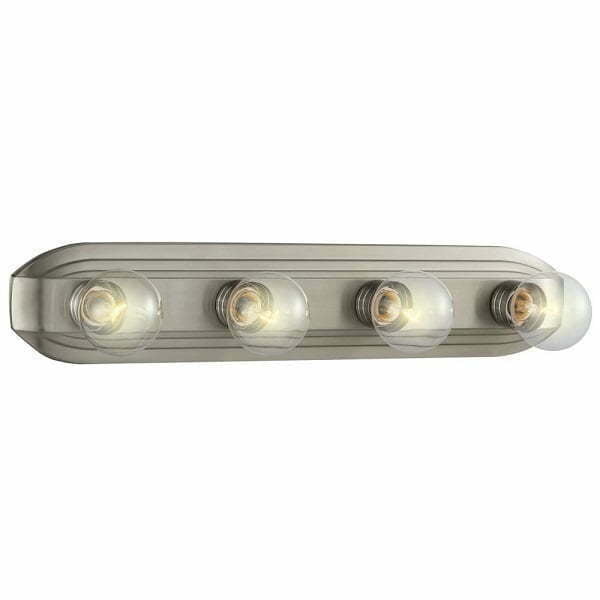 This lighting fixture for Edison bulb lights will give your bathroom a great decor accent. The size is 4.5 x 24 x 2.5 inches.
Wall Mounted Lamp Fixture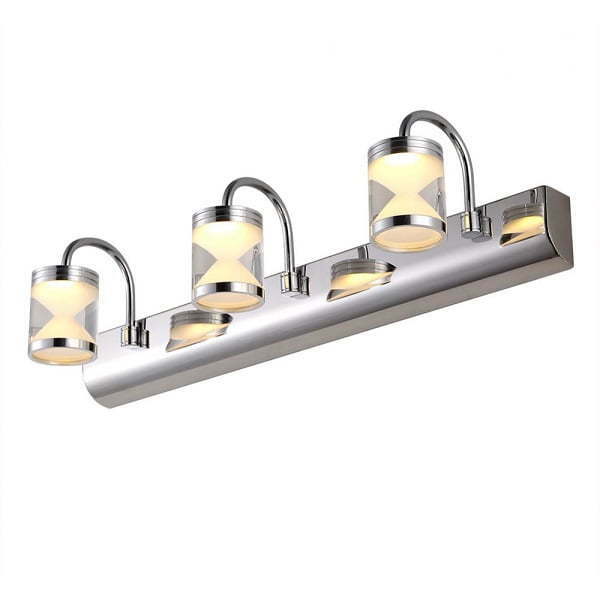 It's a very attractive modern lamp fixture (3 lights) for above the vanity mirror. It will provide enough directional lighting for your vanity.
Liked this article? Here's what you can read next:
---
Disclosure: As an Amazon Associate we earn from qualifying purchases.