Last updated on October 2, 2023
Are you looking for kitchen cabinet alternatives to increase your storage space? Use these options. Read on!
Kitchen cabinets are great additions to your kitchen space. However, they're not a 100% crucial part of the kitchen. Some people opt out of cabinets and choose the open space arrangement and organization or unique decor.
The best thing about kitchen cabinets is the storage. There are a lot of variations and options to choose from. You can go for hanging shelves, freestanding cabinets, a kitchen island, a cart, etc.
The cabinets allow you to safely store your kitchenware, utensils, and other things. It also gives off the organized and minimalistic look that's trendy these days.
Nevertheless, that may not be enough. Installing new cabinets is also expensive. So the following alternatives will help you if you want more storage space.
Floating Shelves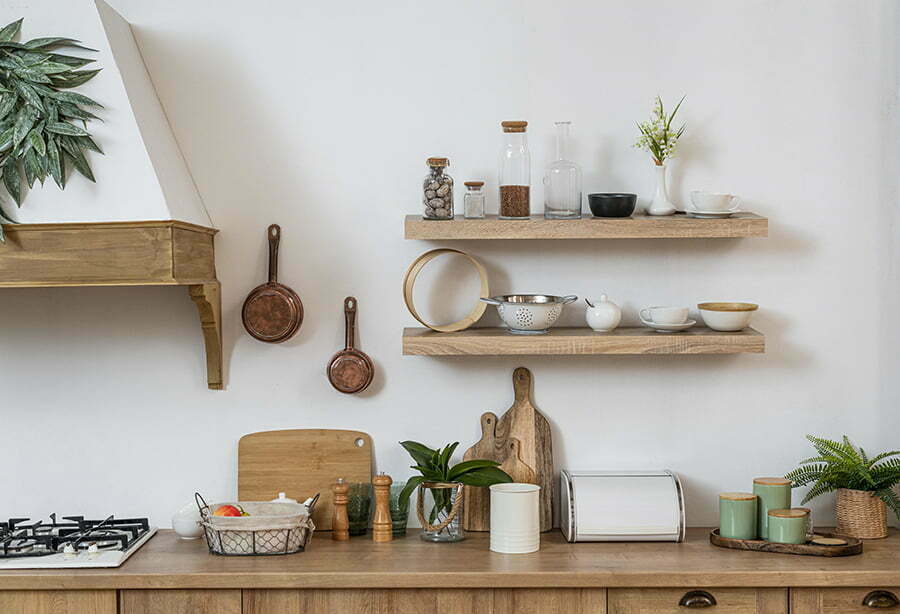 Optimize empty walls with floating shelves. Use these to display eye-catching kitchenware or suitable ornaments, but avoid anything prone to breakage.
These shelves have an eye-catching minimalist appeal. They are also easier on your wallet compared to traditional upper cabinets.
Shelves with Brackets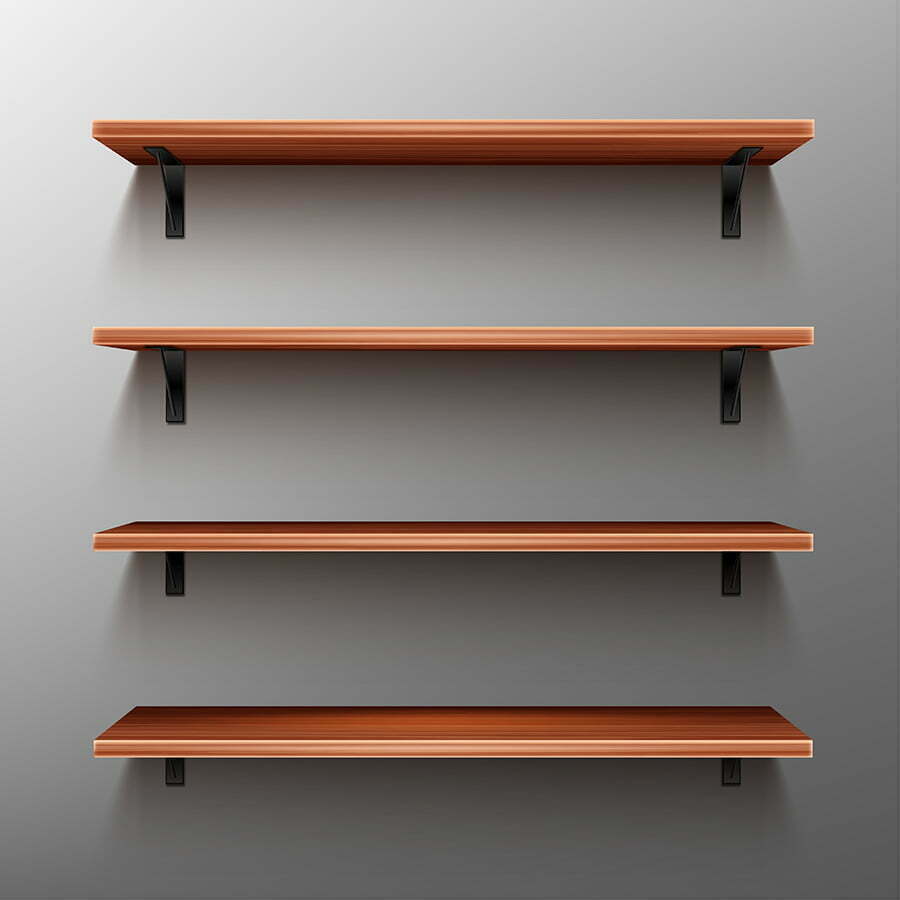 Shelves with brackets are dependable platforms for heavy kitchen items. The supports help them carry objects that might be too much for floating shelves.
You can use these for plates, bowls, and other dinnerware. You can even place small potted plants like herbs and spices.
Metal Lockers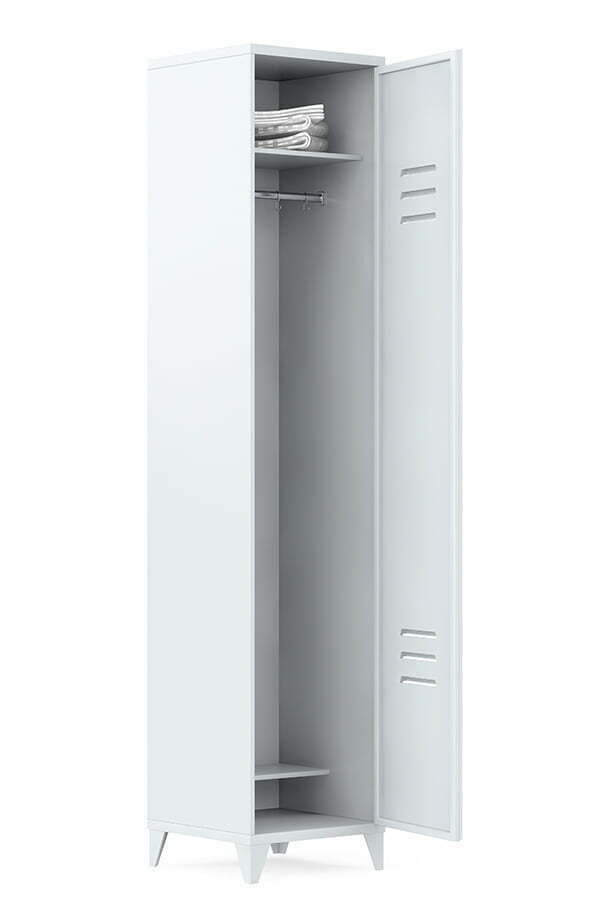 If you need secure kitchen cabinet alternatives, then opt for metal lockers. These come in all colors and sizes.
Lock away sweets, liquor bottles, or knife collections. Anything that requires restricted access can go behind closed doors.
Vintage Lockers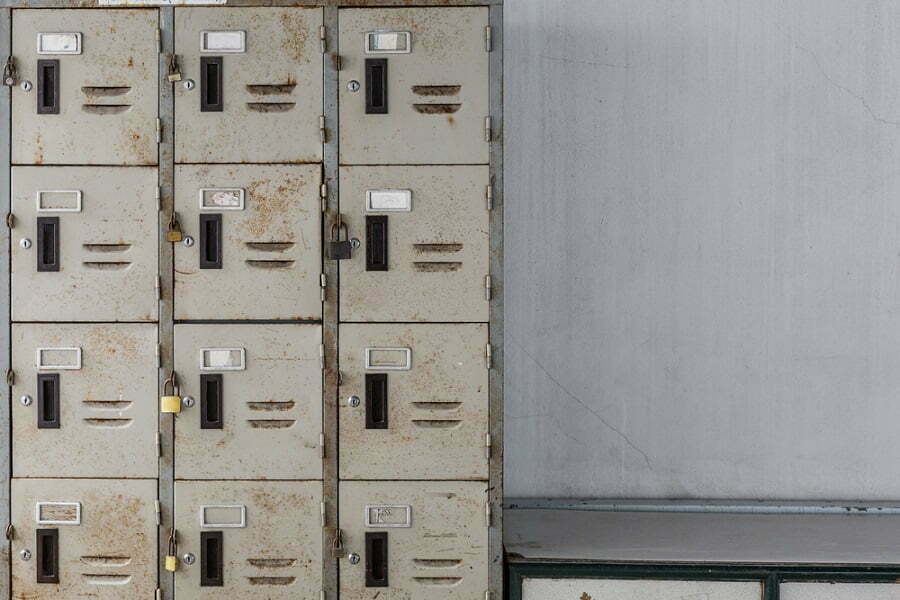 Consider adding vintage lockers if you want an industrial vibe in your kitchen. These are just as dependable as your high school units.
You can save money by checking second-hand options online. Just clean them up, and they are ready to serve for years.
Hanging Shelves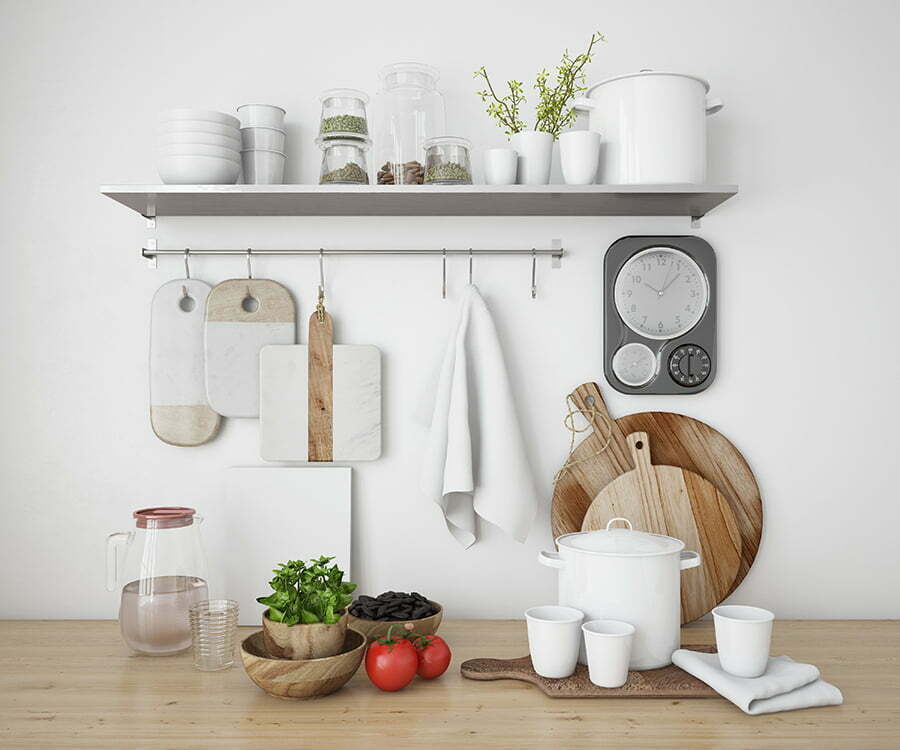 Hanging shelves are perfect additions above your off-wall kitchen counters. You get more storage just above a vital workspace for efficiency.
They may or may not have wall anchors but need strong ceiling supports. These shelves require expert installation for stability.
Dresser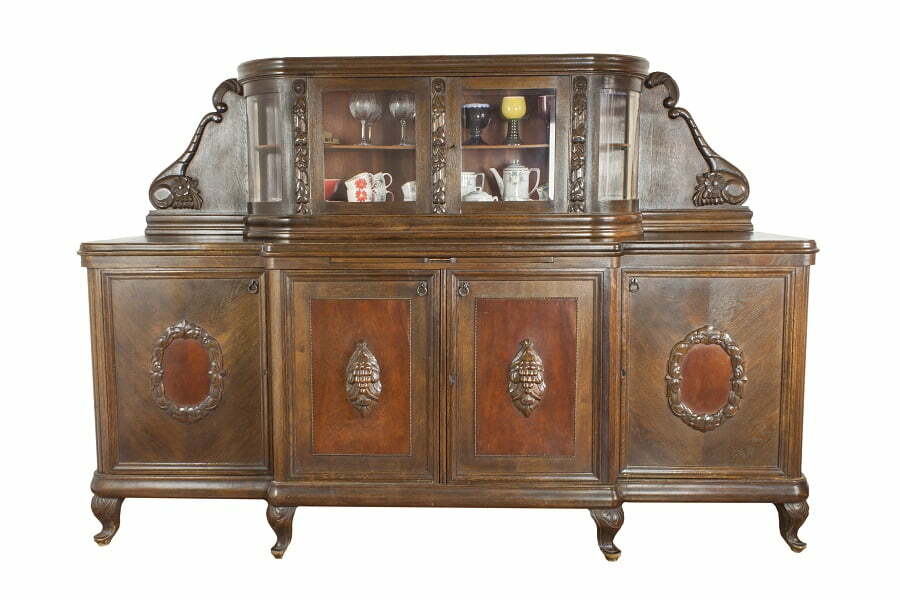 Small kitchens need multi-purpose furnishings. Dressers fit the bill. The top can serve as a workspace, while the drawers offer ample storage space.
You can look for affordable new dressers or refurbish an old one. Paint it like the existing cabinets, so it doesn't stick out.
Hanging Racks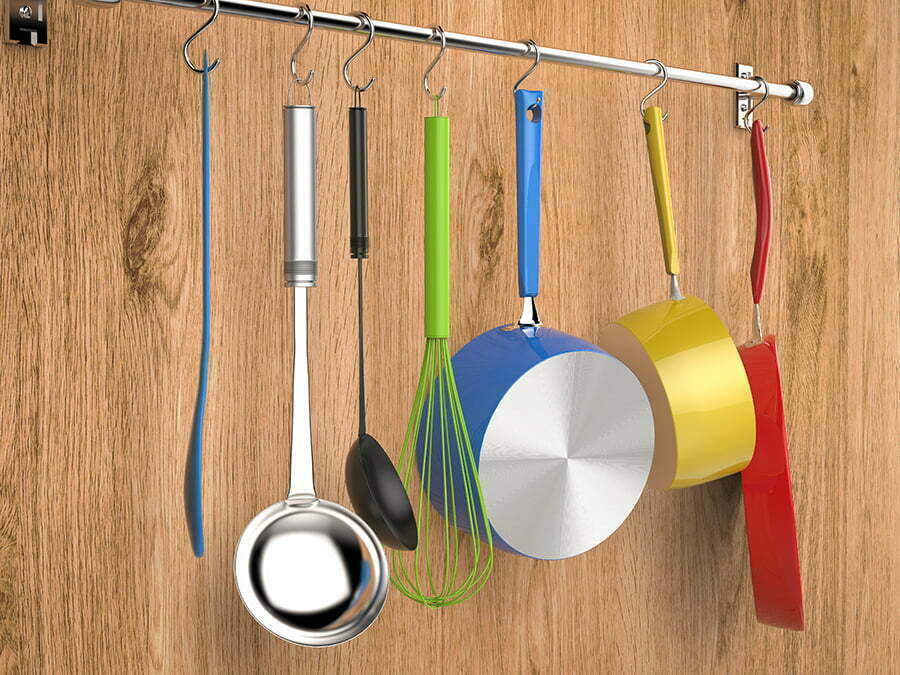 Kitchen storage solutions don't have to be expensive. You can make one out of long rails, a few hooks, and various racks.
Hanging racks are easier to install than shelves, thanks to their lightness and flexible configuration. Use these to hold your tea essentials, seasonings, and more.
Utility Cart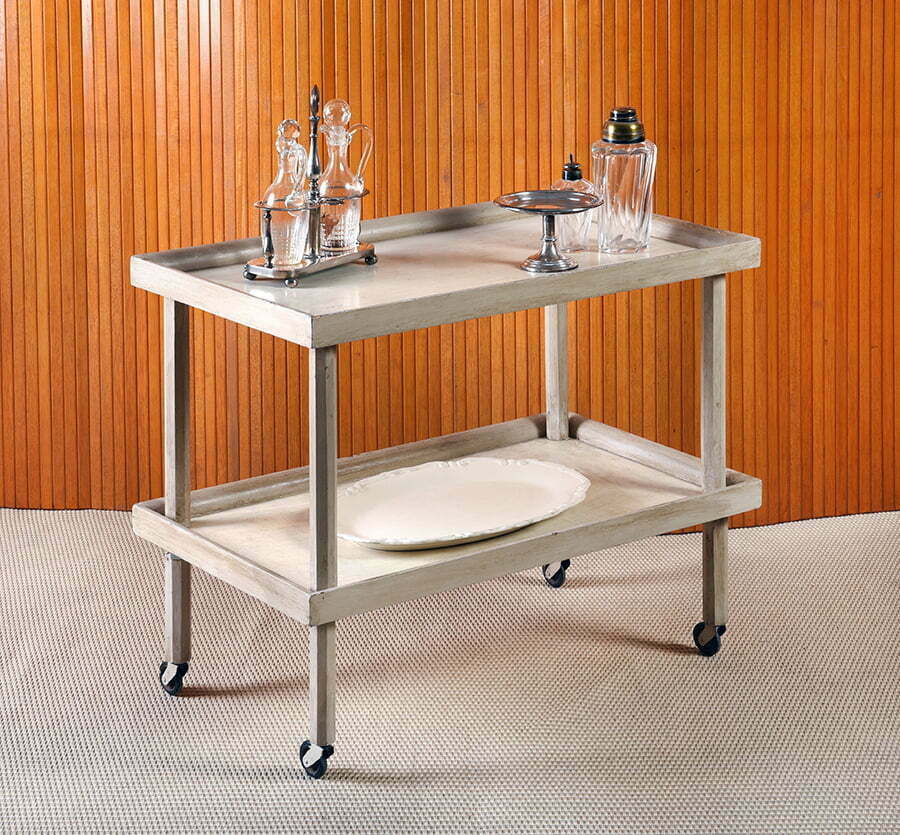 You may need to move across the kitchen through different phases of meal preparation. Instead of carrying every tool by hand, use a utility cart for convenience.
You can also use these to transport heavy bowls or hotpots for safety. Again, they'll reduce the risk of spills and slips.
Rolling Kitchen Cart
A rolling kitchen cart will provide a flat work surface at the top. This lets it doubles as a mobile kitchen island.
Underneath, it may have shelves, drawers, or cabinets for storage. Many have towel racks, breadboards, and cup hooks as extra features.
Lazy Susan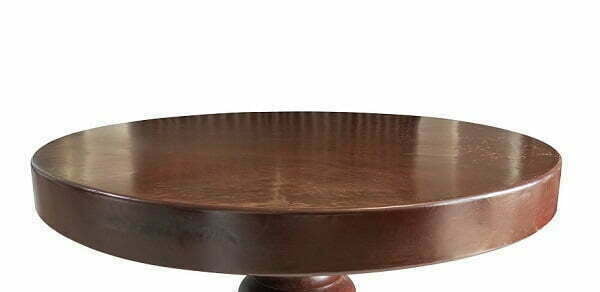 For L-shaped counters, consider adding a Lazy Susan. This circular storage unit will let you cycle through its contents with ease.
It solves the problem of accessibility for awkward corners. You can find one or two-tier models with elegant designs.
Sideboard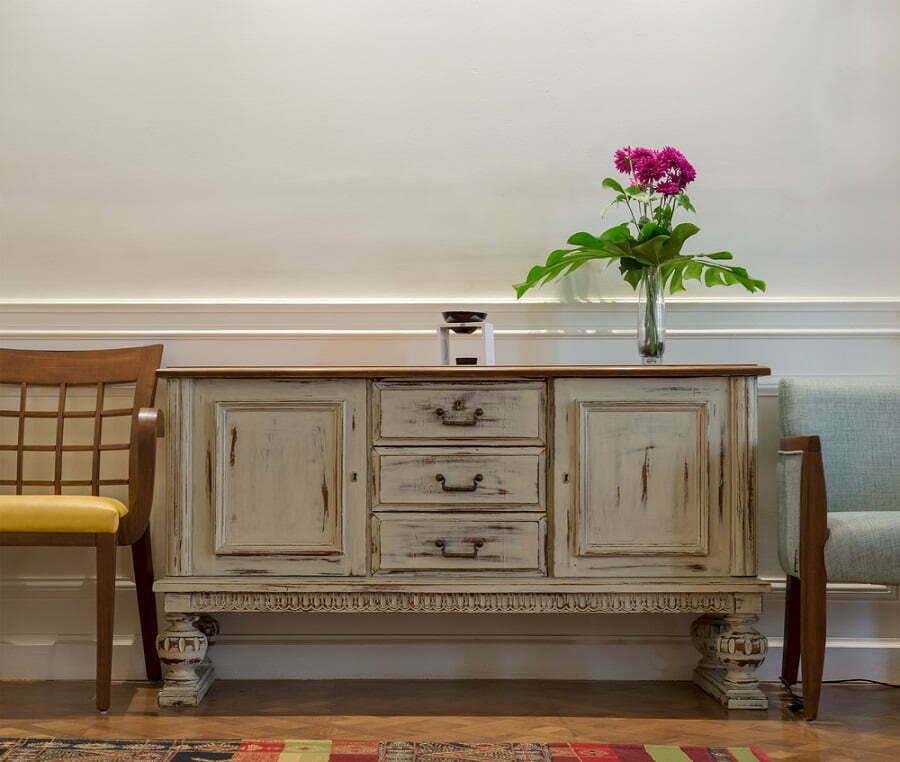 A sideboard can provide more storage in style. It tends to be smaller and thinner than a regular cabinet. In addition, the slight elevation makes cleaning easier.
The front may have glass panels, making it suitable for displays. Some may have open shelves and drawers.
Hutch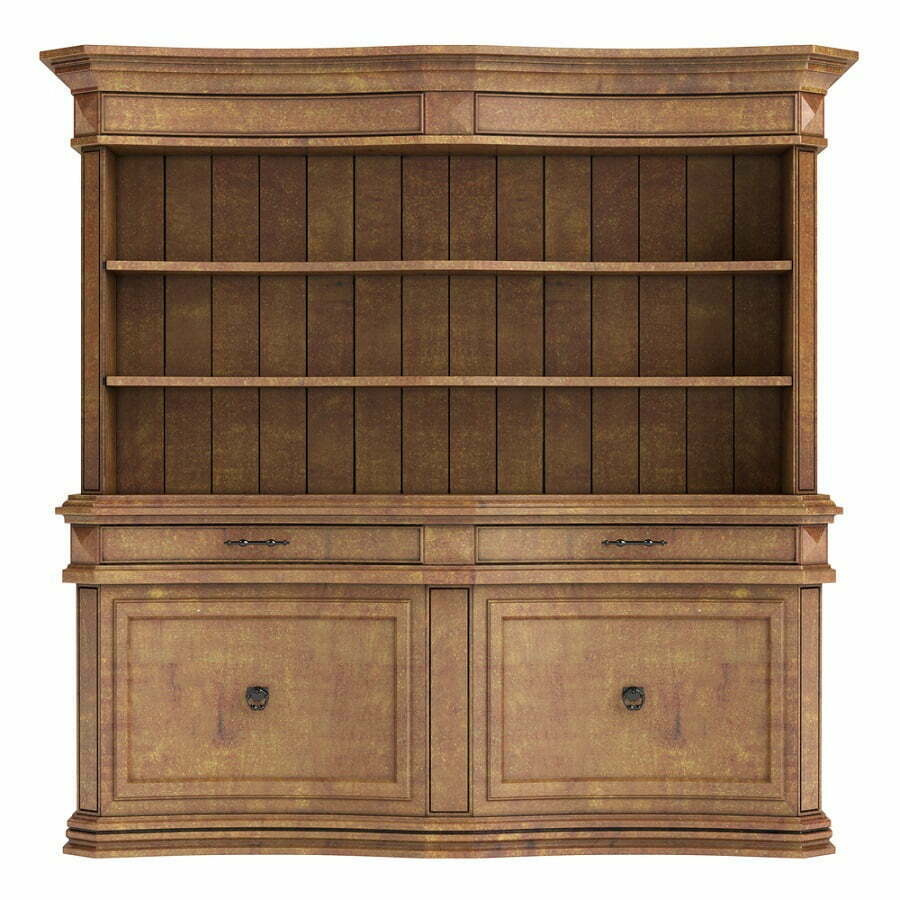 A hutch is a sizeable feature-packed storage option for spacious kitchens. You get a cabinet, a countertop, and elevated shelves in one package.
It is a good alternative if you don't want to drill holes for upper cabinets. However, it can be heavy and difficult to move.
Repurposed Crates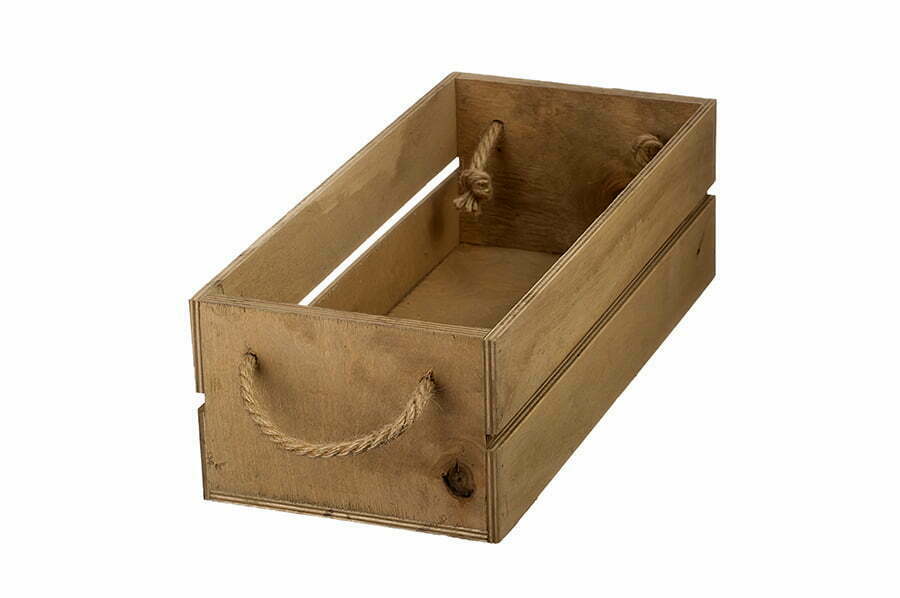 Instead of throwing away apple crates, why not just repurpose them into kitchen storage? Screw the bottom into the wall, and you're done!
The large opening lets you store pots, pans, and tall jars. In addition, open shelving makes items highly accessible and easy to spot.
Industrial Racks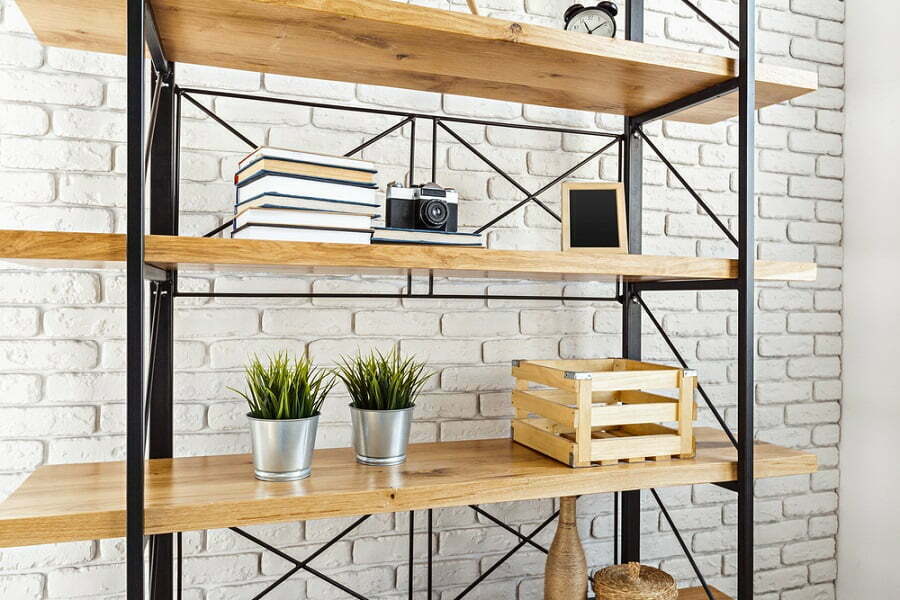 Commercial kitchens use industrial racks as dependable, low-maintenance storage solutions. There's no reason why your home can't have these as well.
These all-metal units are sturdy enough to handle heavy loads. In addition, the wire base provides ample air circulation to let wet items dry up.
Cubbies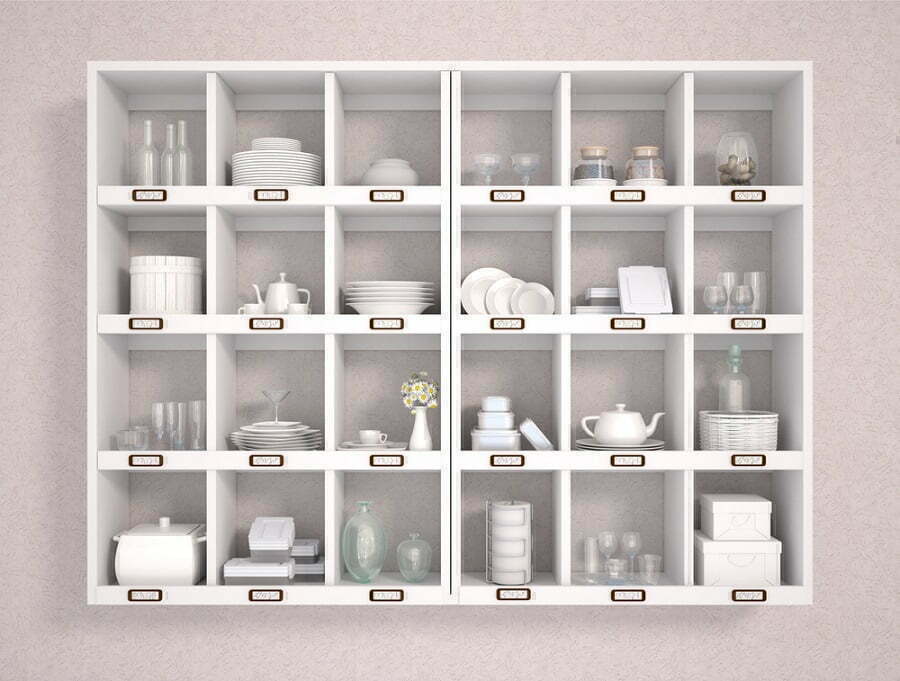 Cubbies are shelving units with smaller compartments. These are ideal for storing multiple items of roughly the same size, like wine bottles, cups, or bowls.
They essentially provide a decorative frame for objects worthy of display. Make sure to keep the items clean and organized for aesthetic appeal.
Countertop Racks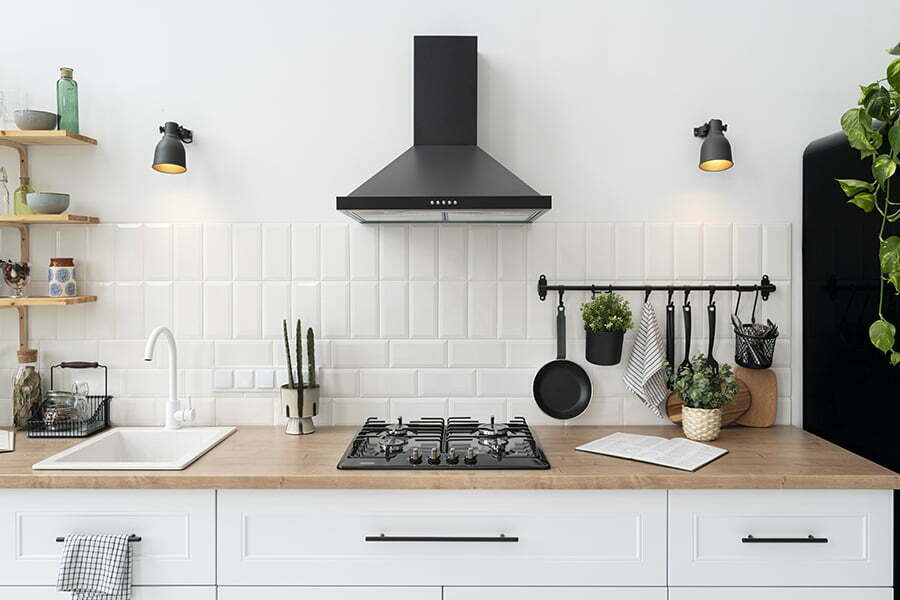 Use racks or shelves to add more layers if you have ample free space above your counters. These will help you store more in an orderly manner.
You can find countertop racks for corners and straight spaces. Keep things tidy, so these don't turn into eyesores.
Shelves with Baskets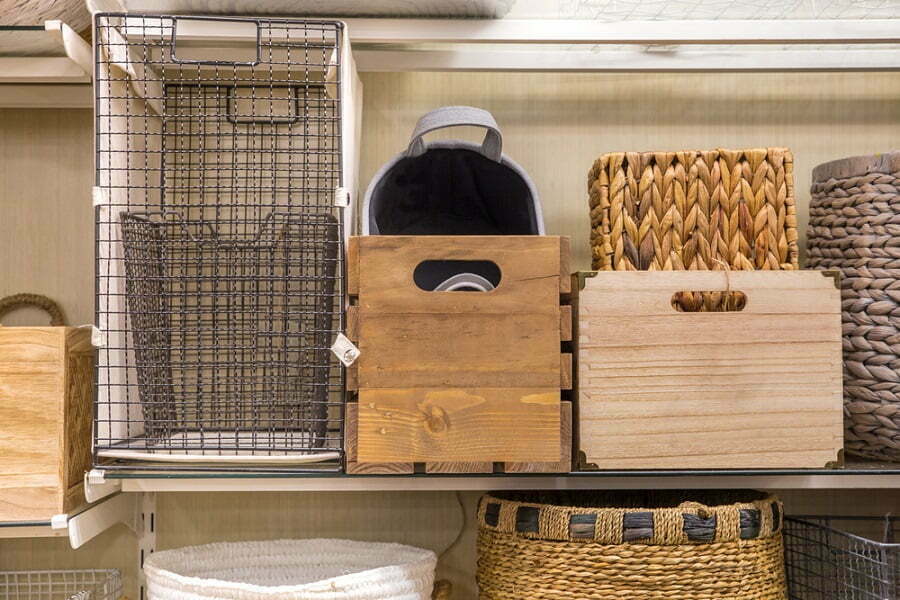 Instead of kitchen cabinets, you can assemble open shelves and use baskets as compact containers. Each can hold smaller items in the same category.
Instead of rummaging through the whole shelf, you simply pull out the relevant basket whenever you need something. It's a much more efficient system. 
Hanging Baskets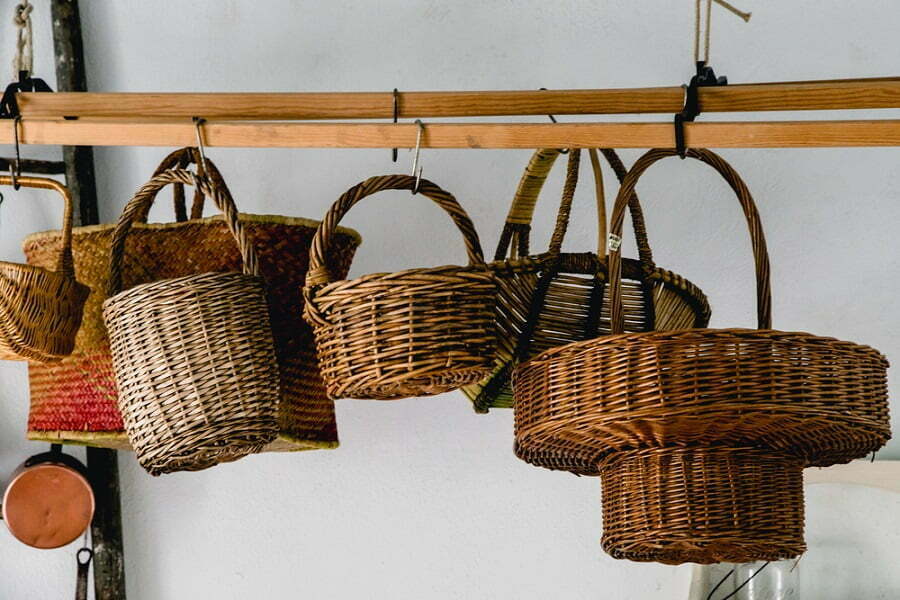 If your floors and walls are full, see if your ceiling can help solve your storage woes. Install hooks and use hanging baskets that go right down to your counters.
Look for wicker baskets or similar items for a farm-style aesthetic. Create up to three layers to expand storage capacity.
Wooden Racks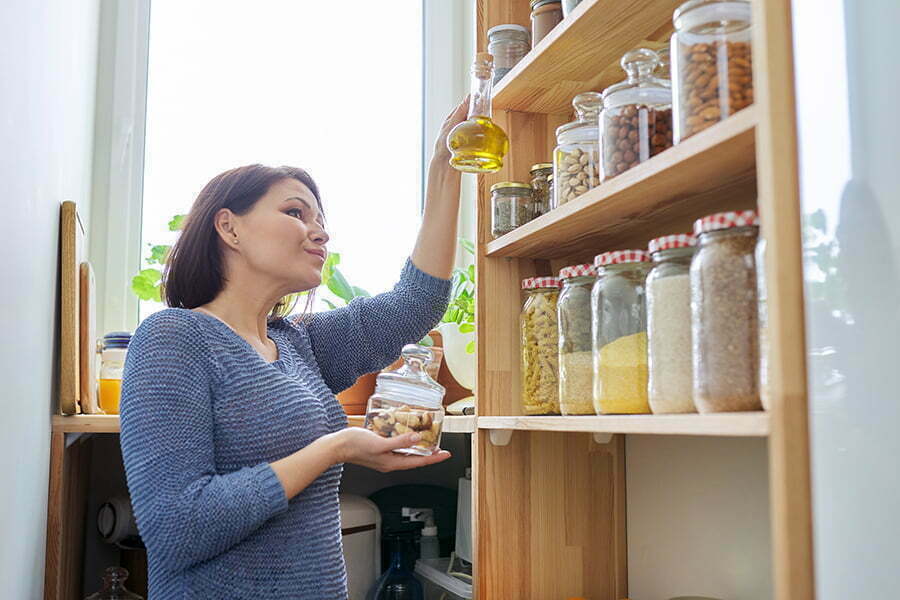 Wood is a timeless material that adds a warm look to any space. Use wooden racks to make your kitchen appear cozier.
You can find tall ones that require floor placement. Others are short and go directly to the counter. Pick whatever suits your kitchen.
Bookcase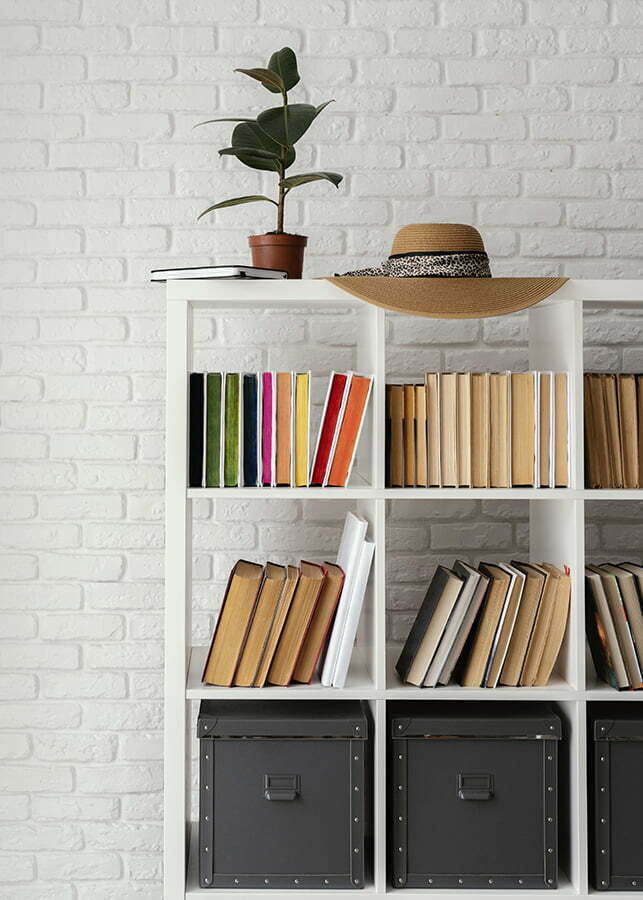 If you have an old unused bookcase, move it to the kitchen to serve as extra shelving. You may have to repaint it to go well with the new space.
Designate one type of item to each layer: plates, jars, towels, pet food, etc. You can even place a wire basket on top.
Kitchen Island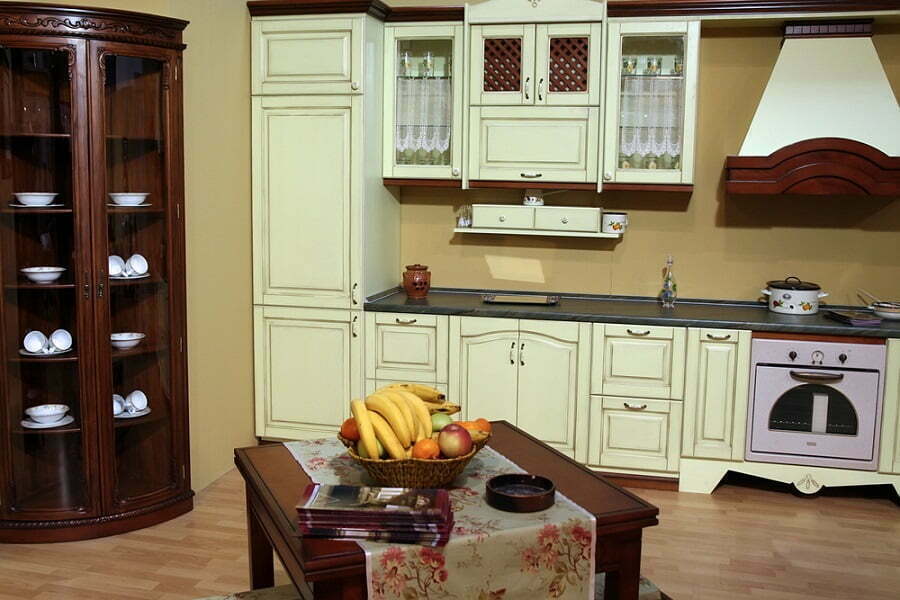 A spacious kitchen may have enough space to accommodate an island in the middle. In addition, it will give you more counter space at the top for complex meal preparations.
It can also offer lots of drawers and shelves at the bottom. Kitchen islands may be fixed or mobile with wheels.
Pull Out Pantry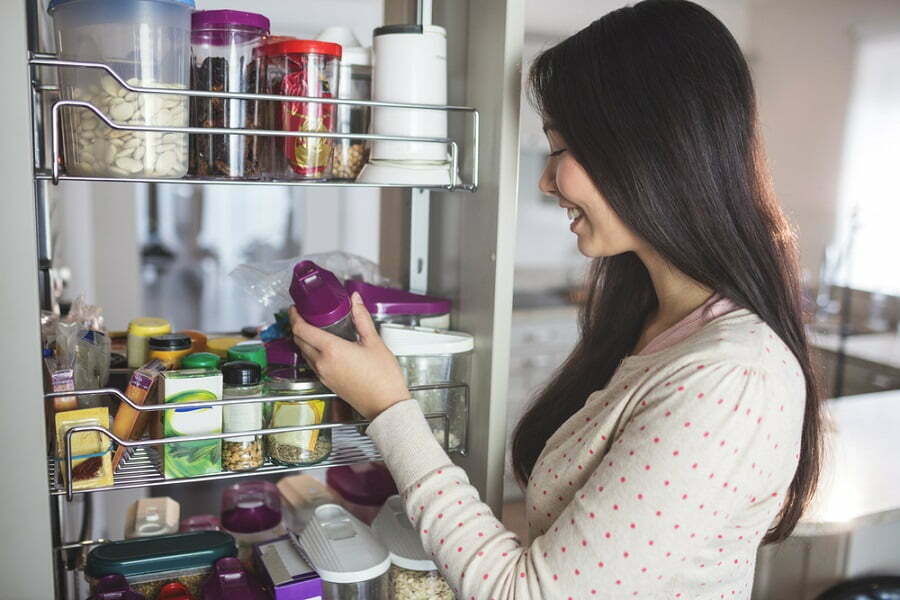 Never let a gap go to waste. Place a pull-out pantry between your refrigerator and kitchen cabinets to hold condiments, seasonings, and other essentials.
This thin 4-wheeled unit can hold a surprisingly large amount of stuff. Everything is hidden away cleanly, ready for use when you need them.
Box Shelves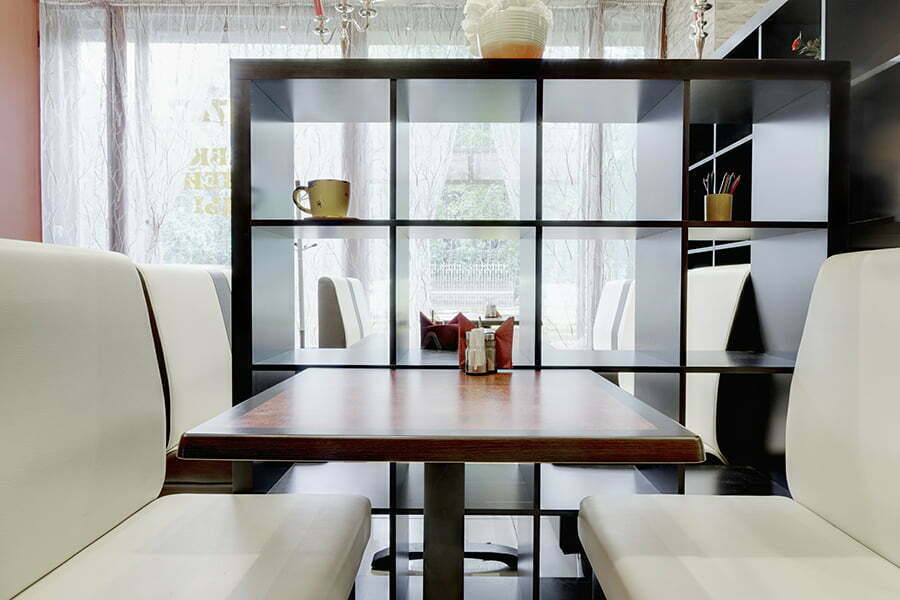 You can stack boxes on top of each other to create shelves of any width or height. Use box crates or similar items for instant results.
You can change the orientation across layers using rectangular boxes to add stability and visual interest. Experiment with the stack until you're satisfied.
Bar with Hanging Storage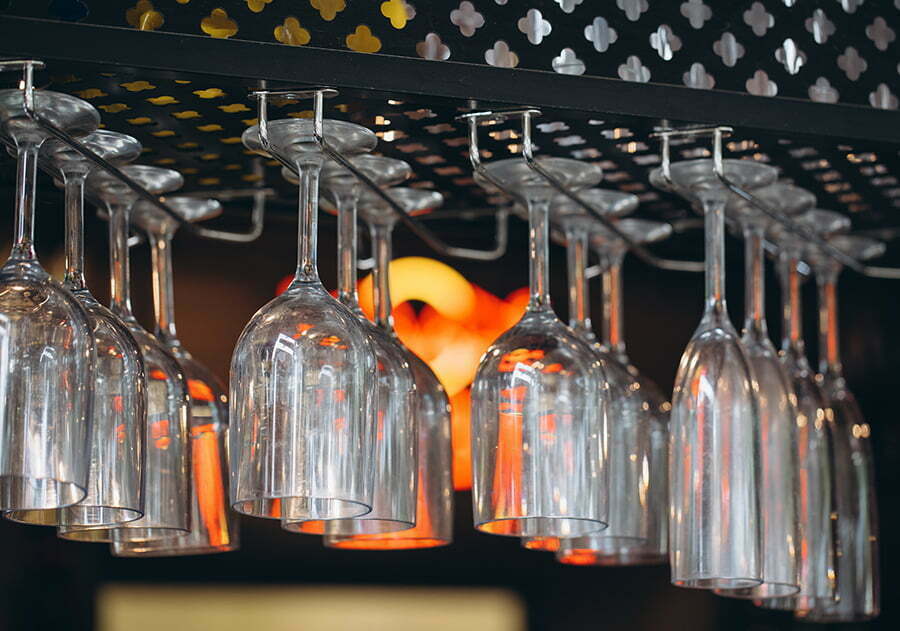 It would help if you often switched between kitchen utensils while cooking. To make this easier, install a bar with hanging storage near your stove.
It could be of any length. Add or subtract hooks as needed depending on the number of tools you need to store.
Ledges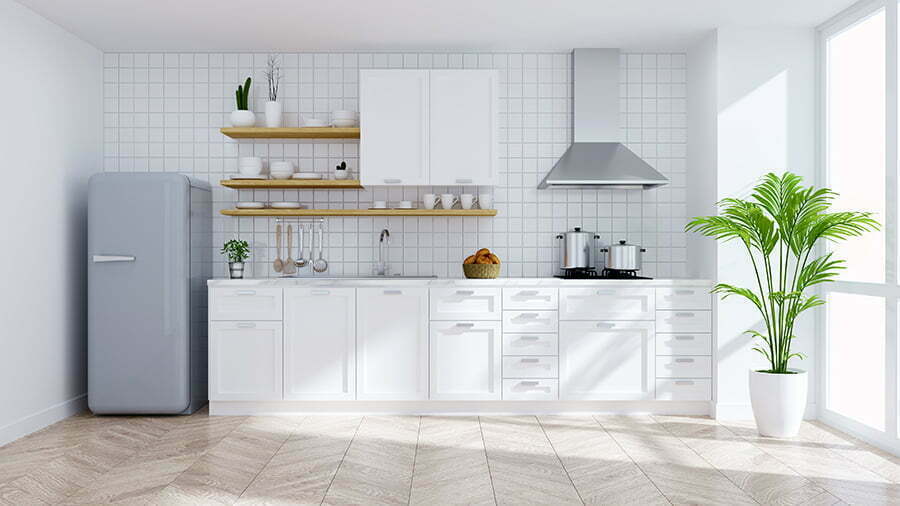 You can add a continuous ledge along the length of your countertop. This is particularly handy as temporary storage spots above the stove and sink.
A long ledge can make your kitchen look more prominent—place items of similar sizes and materials for better visuals.
Metal Storage Racks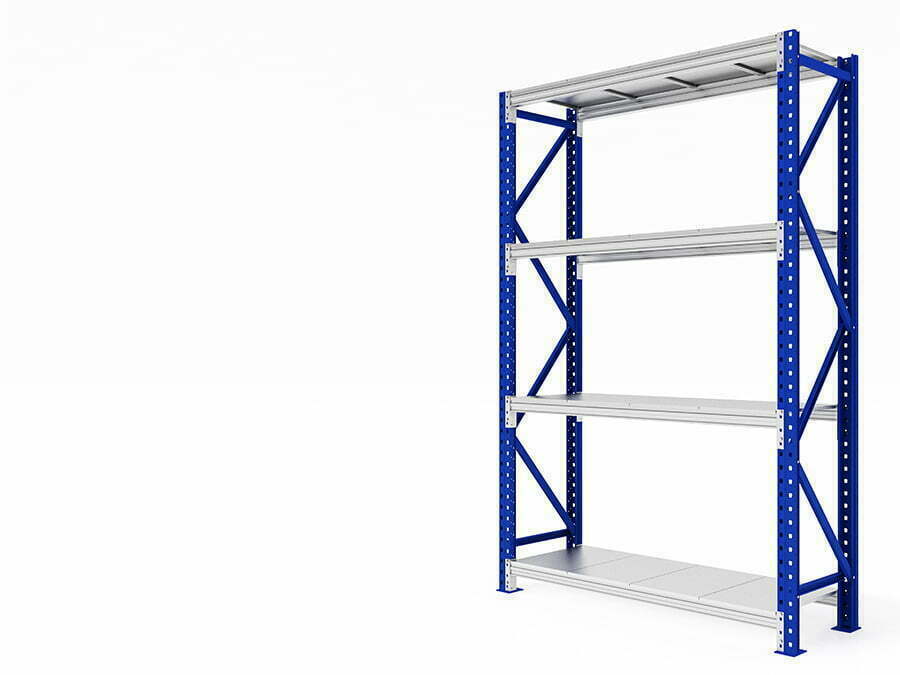 Metal storage racks are great for storing heavy loads. If you're the type to stock up on rice, soaps, and other staples, these should serve you well.
What's more, you can assemble them yourself with essential tools. For example, many will let you set the spacing between shelves.
Recessed Shelves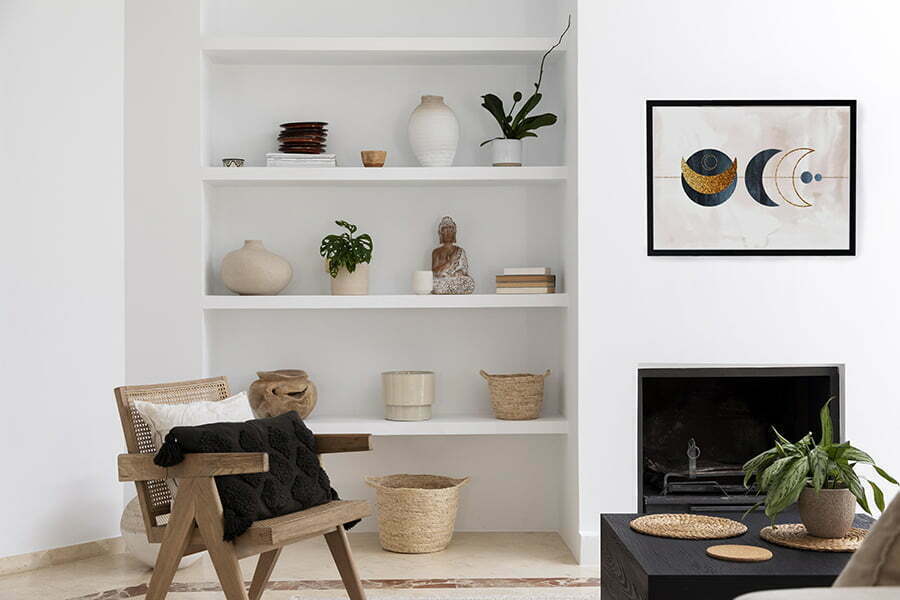 When designing your new home, try including recessed shelves in your kitchen. These wall niches can stay open or get doors later.
Use these to display your favorite kitchenware and random decor. Add lighting to draw the eyes.
Pegboard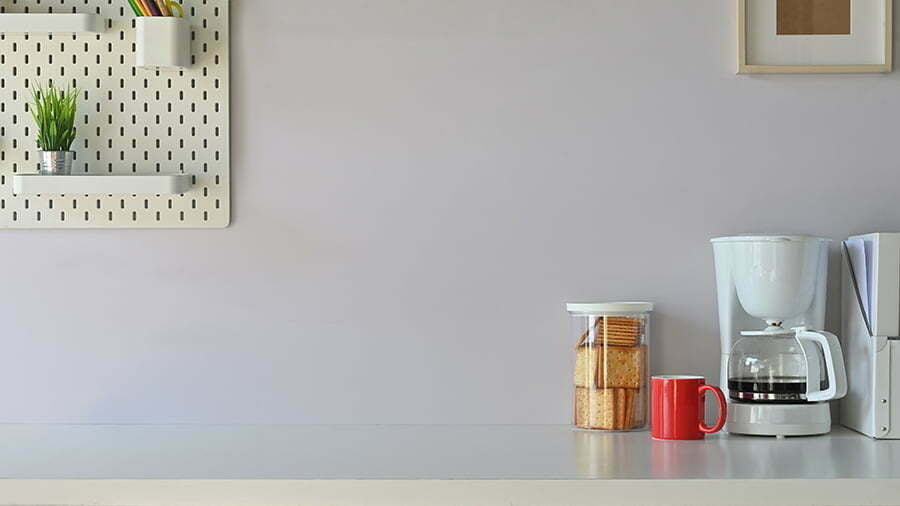 Pegboards are often found in garages and workshops as versatile tool holders. You can also install them in your kitchen to perform a similar role.
Change the peg arrangement as often as you need to. Use this to hold mugs, tongs, strainers, pans, and other items.
Cabinet Curtains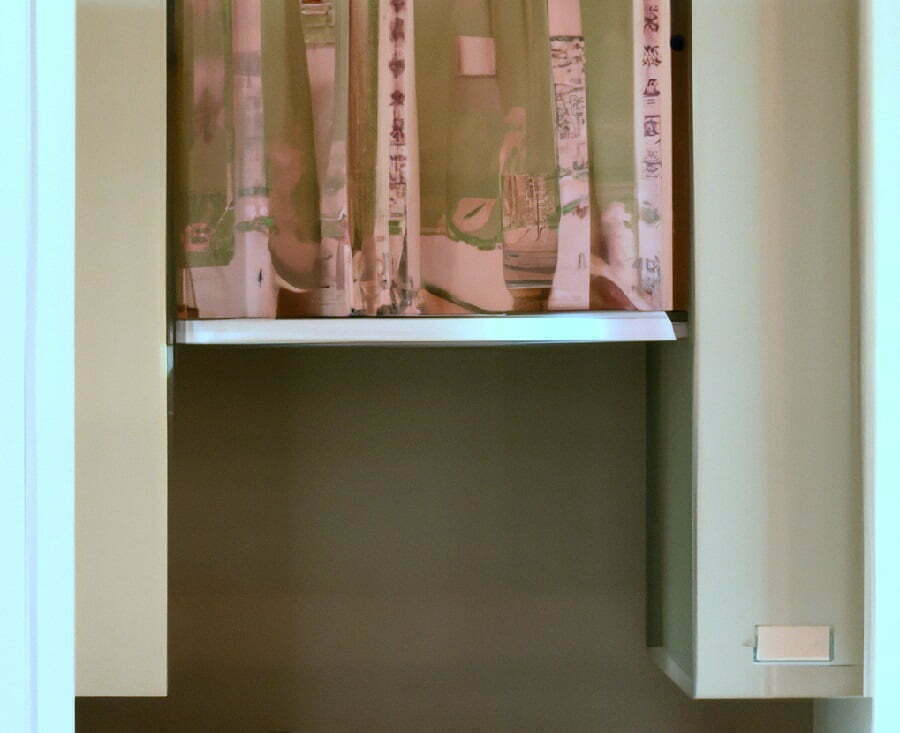 If you're tired of wiping the dust on open shelves, cover them with curtains. This is much easier than installing solid cabinet doors.
Just place a rod at the top and hang the curtain from this height. The fabric should cover the front without touching the floor.
Frosted Glass Doors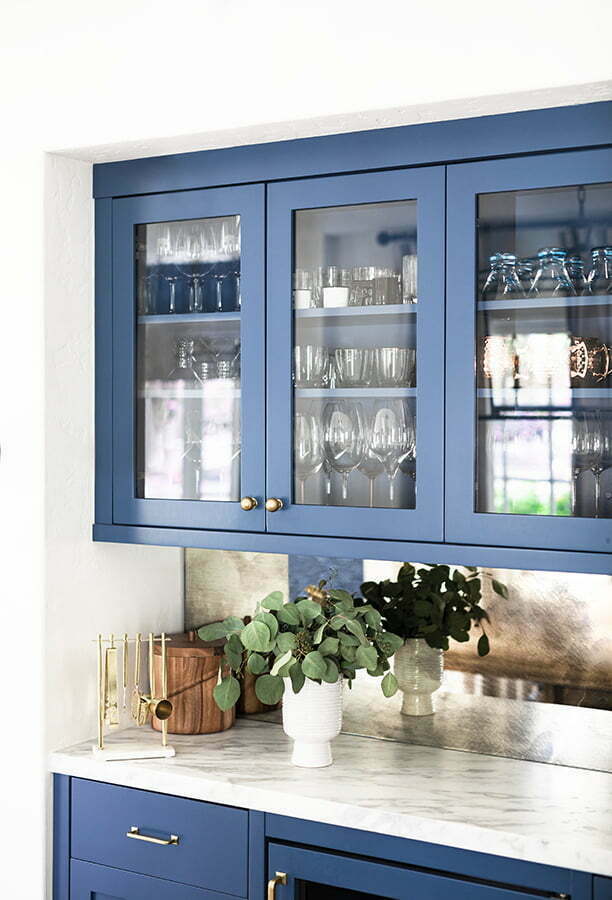 Upper cabinets are less accessible, and contents are harder to see. You can solve this by opting for frosted glass doors.
These will let light in and make the contents semi-visible. However, they are more forgiving about clutter since the panels obscure the details.
Reclaimed Shutters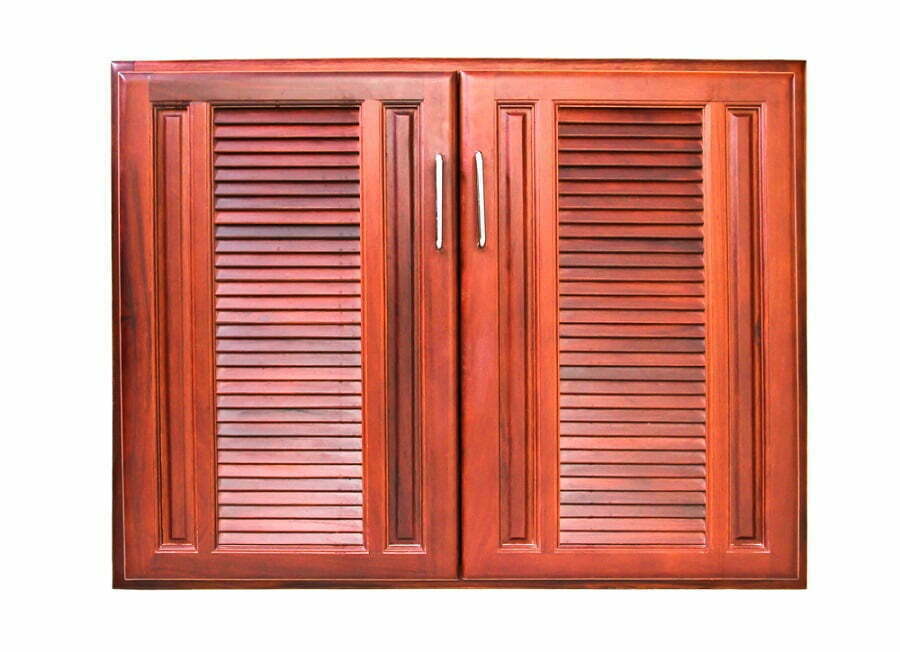 Reclaimed window shutters can be repurposed into kitchen cabinet doors. Try these alternatives if your existing doors are rotting or falling off.
The wooden slats arguably look better than curtains. They provide a secure enclosure while allowing air to circulate, avoiding moisture build-up.
Vintage Old Fridge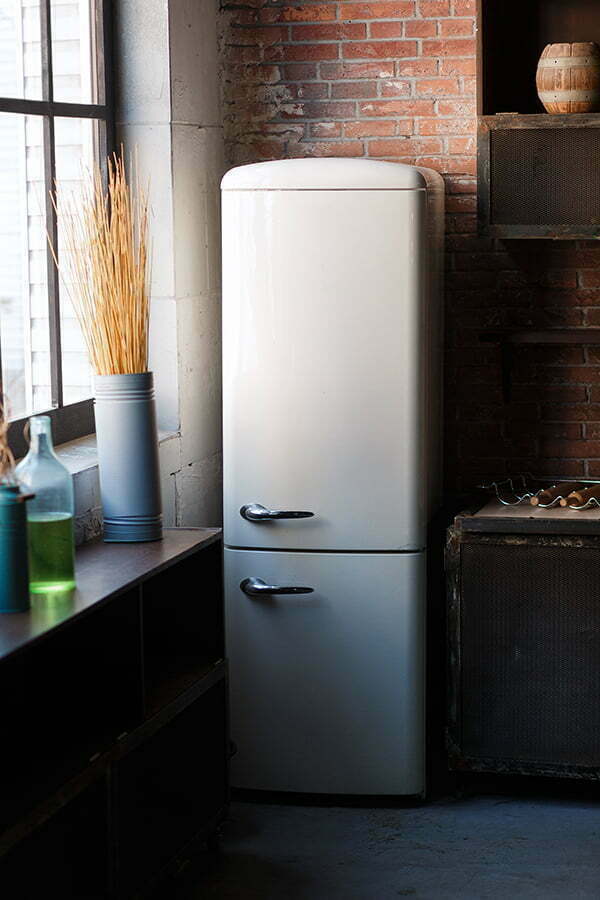 You can breathe new life into an old fridge with a fresh coat of paint. Cut the cord and make it a dazzling cabinet in your kitchen.
Install new seals to have an airtight storage unit to keep out pests. You won't have to clean often since dust and dirt won't get in.
Mixing and Matching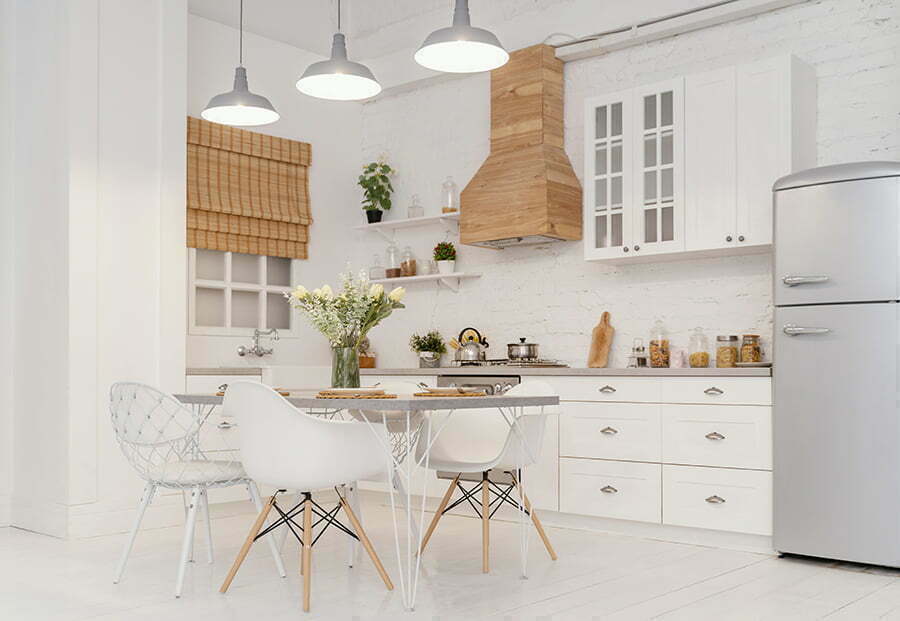 You don't have to install shelves of the same kind every time. Instead, mix and match whatever you have, including metal and wooden boxes.
This unusual combination can add personality to an otherwise plain kitchen. Go for items of roughly the same size to maintain a sense of order.
FAQ
What can I use for kitchen cabinets instead of doors?
Try curtains or glass panels instead of doors for kitchen cabinets.
How can I save money on cabinets?
Don't use cabinets; you won't have to spend money on them. Instead, use alternatives or DIY cabinets yourself.
How do you modernize an outdated kitchen?
Modernizing an outdated kitchen doesn't mean replacing everything. It just means adding some trendy elements like stainless steel appliances and white cabinetry or skipping the cabinets.
Recap
Liked this article? Here's what you can read next: