Last updated on August 29, 2020
Can you buy a coffee table for $30? One that doesn't fall apart and doesn't look like a failed DIY project? These coffee tables under $30 prove that you can.
Our goal here is to find the best deals on coffee tables and present them to you. So we update the following list regularly by scouring the web for tables that cost $30 or less (including shipping costs).
These may not be state of art designer tables, but they do the job and some of them actually look pretty good. The best part of them is, of course, the price. Who says you can't get a perfectly fine coffee table for your living room this cheap?
These tables aren't large, most of them are quite small. But all of them follow the latest design trends and most of the time your guests won't be able to tell the difference.
Why are they so cheap? Most of the time they are made from cheap materials and they are small enough to grant a low price. Other times, they're on sale and bargain prices. In all cases, the stock is limited so if you see one you like, you better grab it.
How did we find them? We scour popular online stores daily to find the best deals. So we are able to update our lists frequently. That's why you should check back often.
As a final note, we have included shopping links and added #ad tags on links where we are compensated for purchases. This is for your convenience and no extra cost.
What's Inside?
Industrial Black Round Coffee Table
A 2-tier small coffee table with fabric basket for storage. It's made of metal frame and MDF top, painted in black. The look is modern industrial.
Metal White Round Coffee Table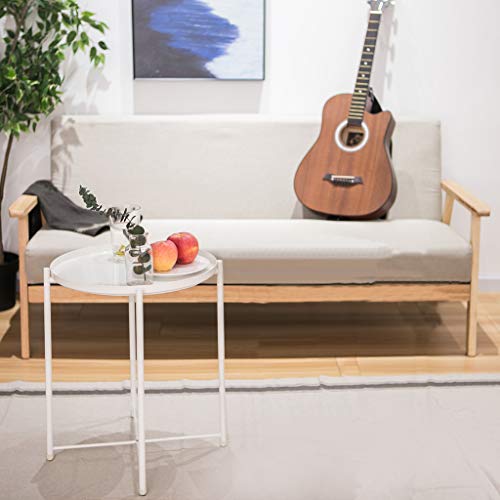 This table is very minimalist and made of all metal (frame and top), painted white. It can be used as an accent table as well as a side table.
White Marble Look Square Coffee Table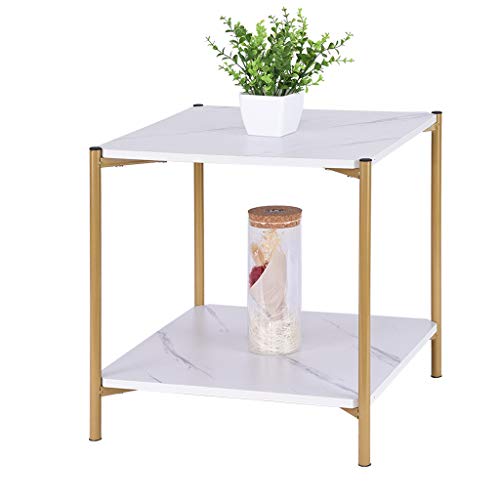 It's not real marble but the look is appealing. The brass frame makes an attractive accent. The 2-tiered design makes for some storage too.
Round Marble Look Coffee Table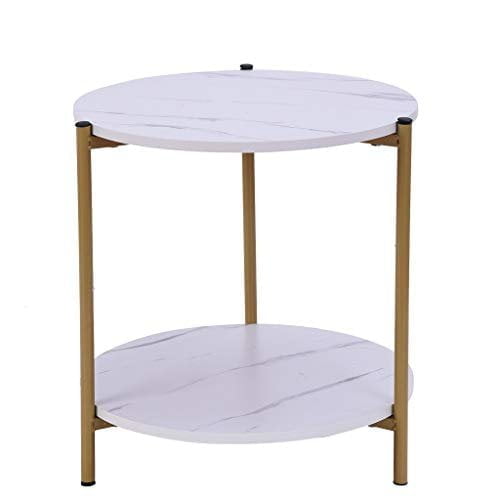 It comes in the same style as the previous coffee table only it's a round design. It looks just as good for any purpose small accent table.
Black Round Marble Coffee Table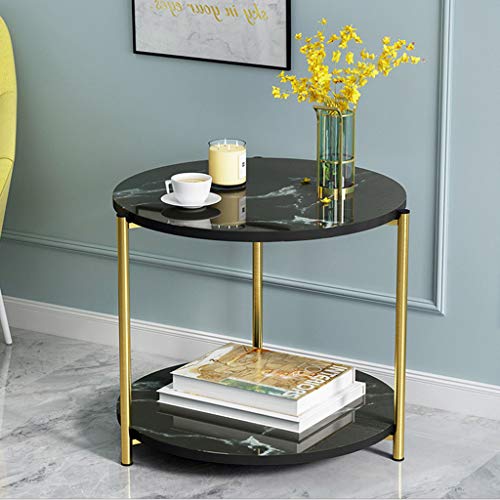 Black marble look is another classy design. And it has room for storage too.
Rectangular Black Marble Coffee Table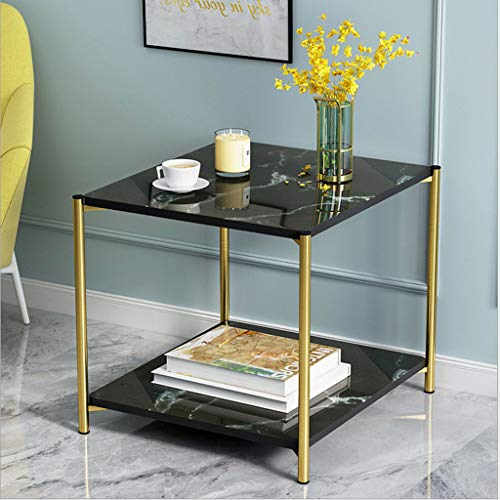 Same design as above only it's a rectangular shape.
Nordic Triangle Coffee Table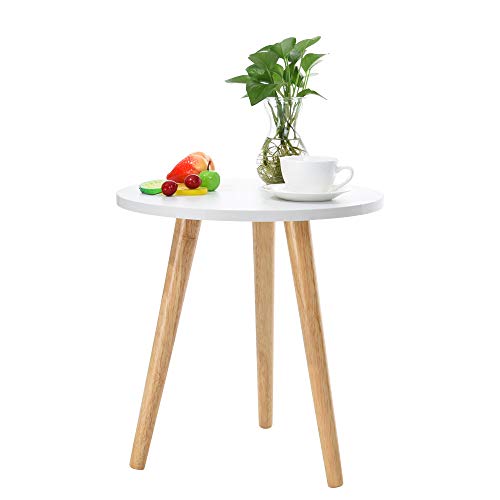 A small triangular coffee table with a white top and wooden legs. It's a tribute to teh Scandinavian minimalist design.
Nordic Round Coffee Table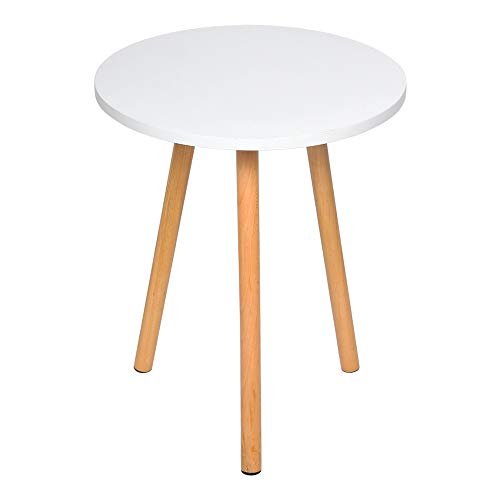 It's the same design idea as above only in a round table top shape.
Furinno Simple Dark Brown Coffee Table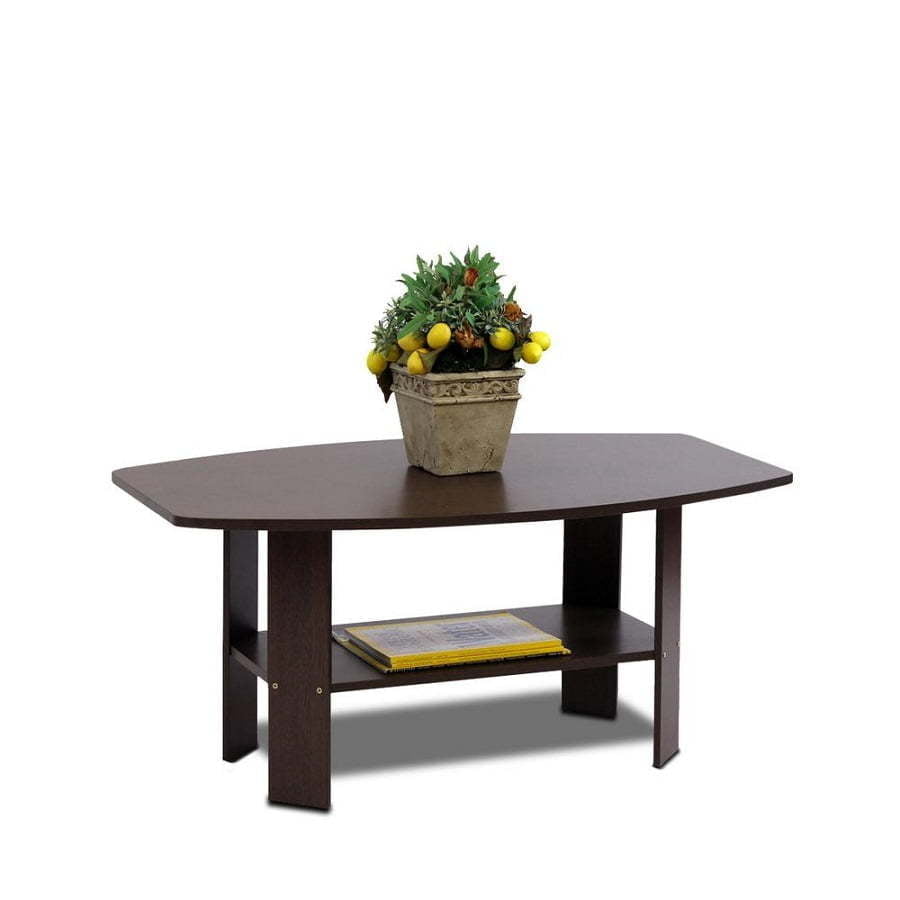 It's a classic design with rounded corners. This coffee table is one of the biggest on this deals list too.
Furinno 3-tier White Coffee Table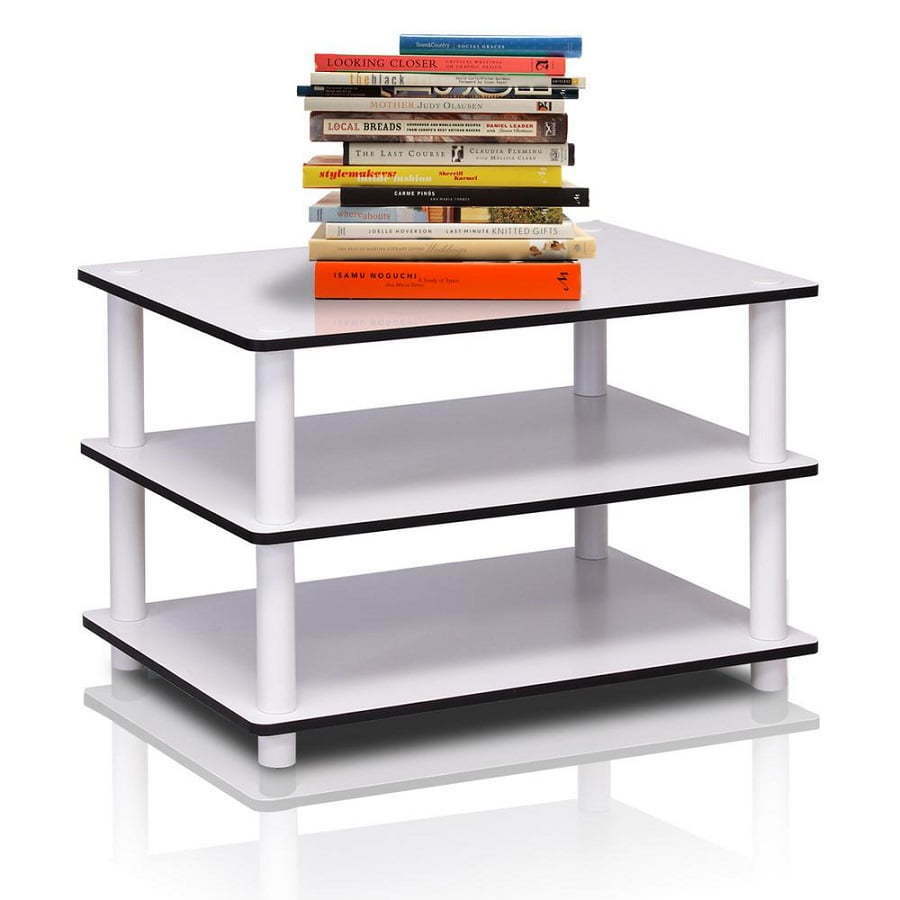 This 3-tier coffee table is a real bang for your dollar. It has plenty of space for storage and looks very modern.
IKEA Lack Coffee Table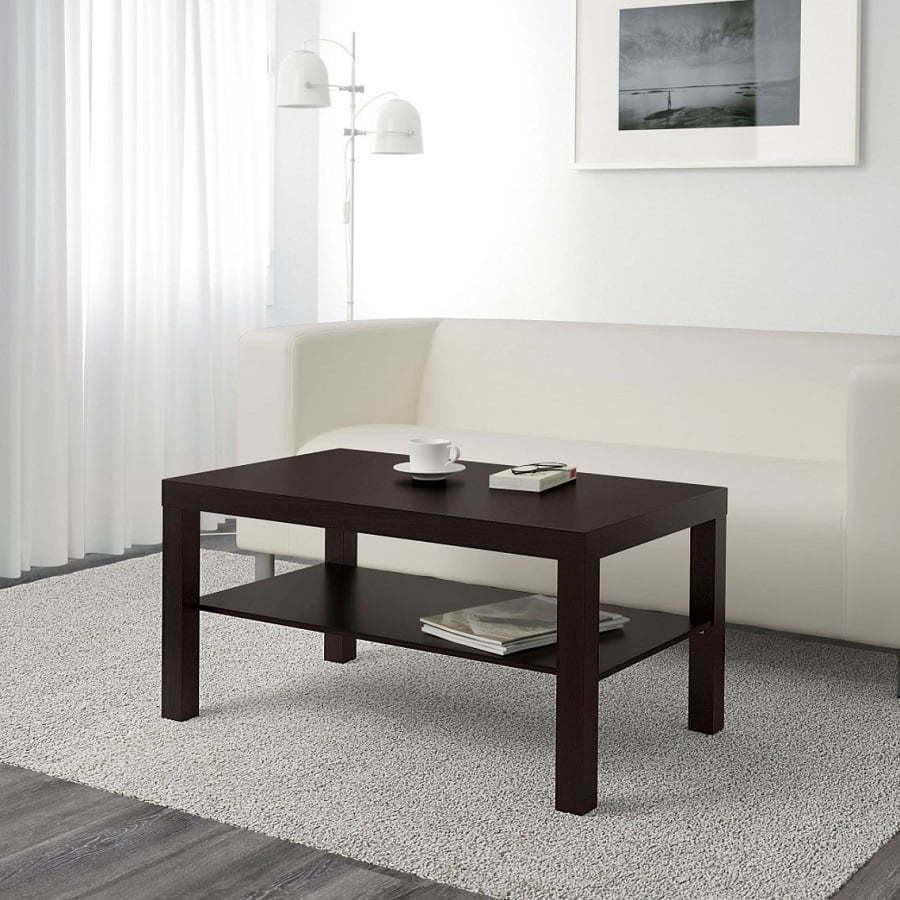 You can look no further than IKEA for affordable coffee tables that still look good. If your style is anywhere close to Scandinavian minimalist, the LACK table for $29.99 will definitely do the job.
IKEA Gladom Coffee Table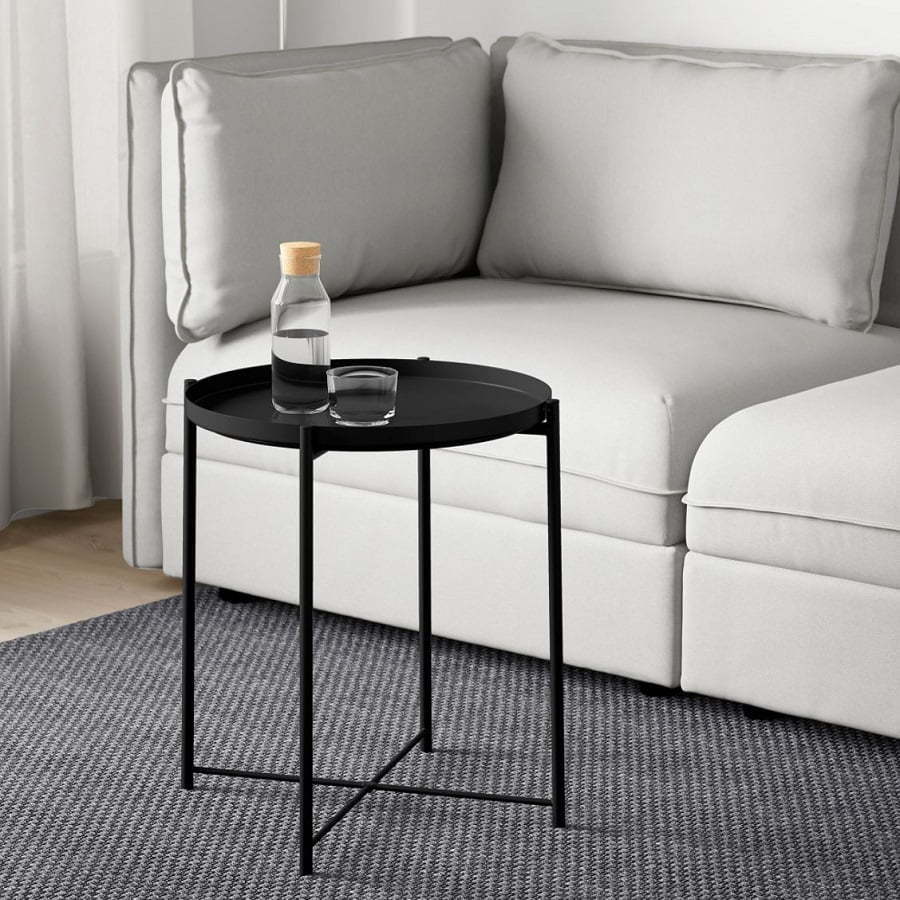 GLADOM is a tray table. It can be used as a small coffee table or a side table alike. And it's really cheap. Its size makes it pretty much decor-neutral for only $19.99.
IKEA Lack Side Table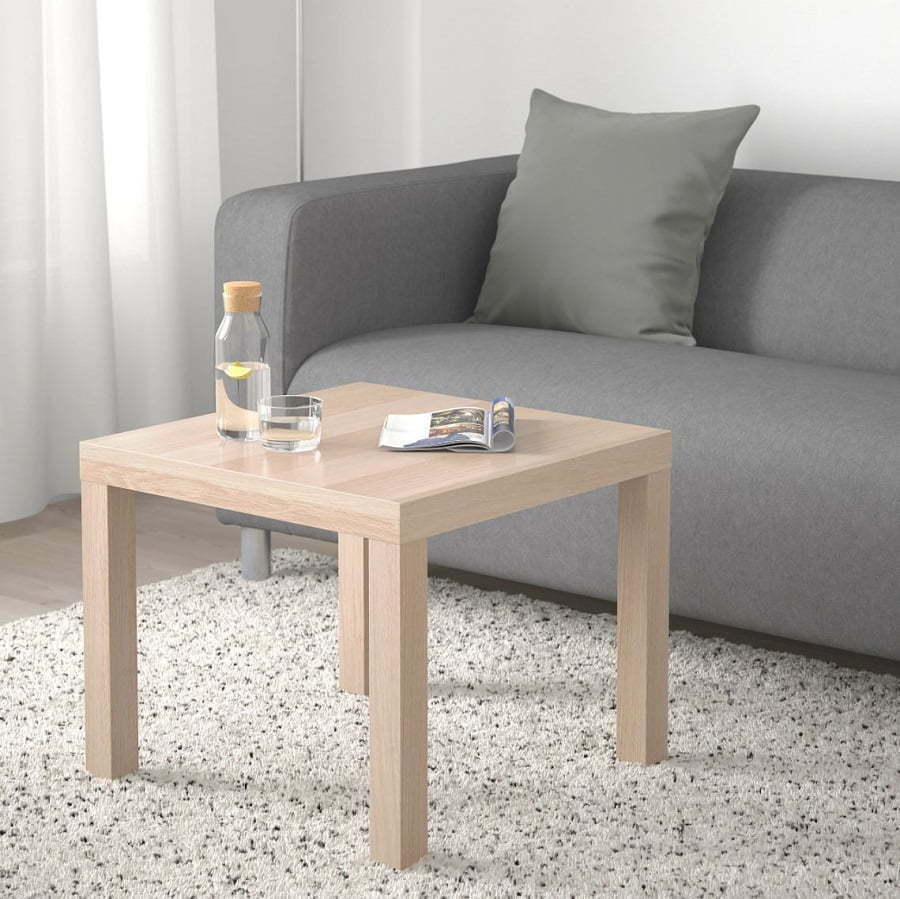 A smaller version of the aforementioned LACK table from IKEA. Its simplicity and natural texture is only surpassed by the low price (merely $14.99).
Octagonal Mango Wood Side Table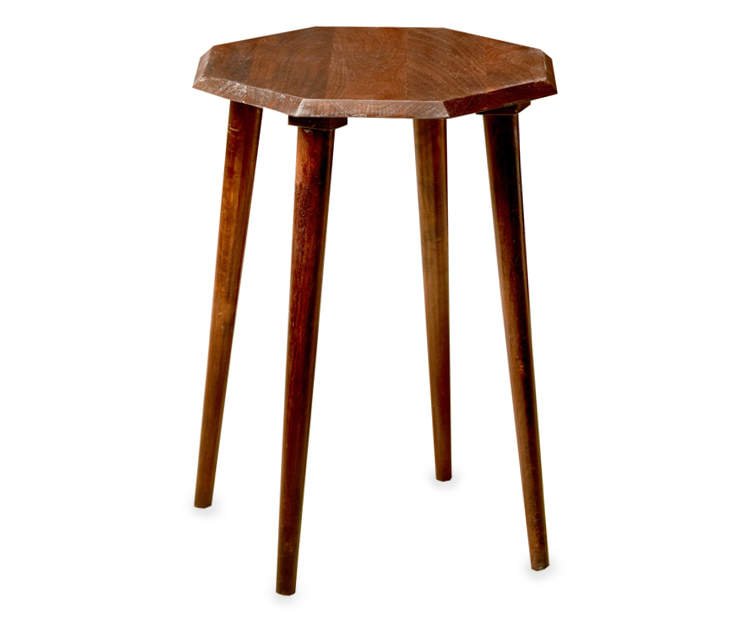 This ones for the fans of all things natural. The mango wood octagonal shaped side table is an excellent accent to a living room design.
Chloe Accent Table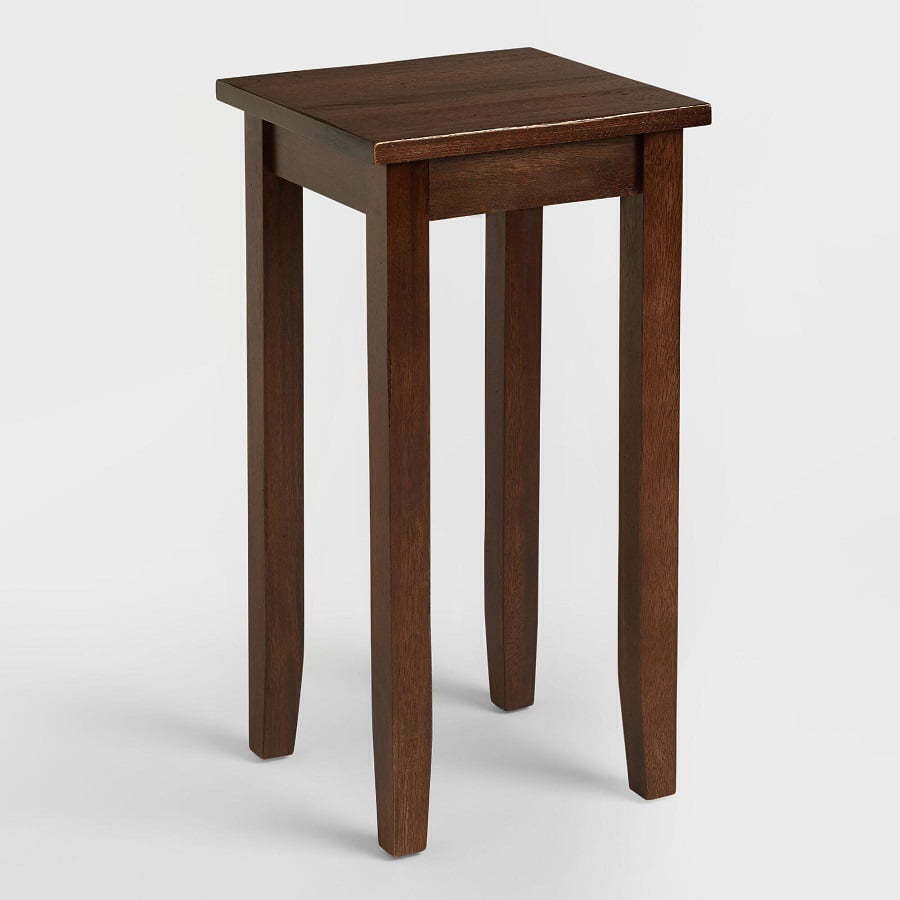 Chloe is small for a coffee table but it can work. It's ideal as a side table too. The mahogany finish is a great accent for any traditional interior design.
Liked this article? Here's what you can read next:
---
Disclosure: As an Amazon Associate we earn from qualifying purchases.