Last updated on December 16, 2022
An ottoman is a small upholstered piece of furniture that can be used as a footrest, a table, or a seat. Versatility is its signature as well as the variety of types.
This is your a guide to the world of ottomans. Skip the intro.
Why is it Called an Ottoman Anyway?
In the 18th century, the ottomans came about in Turkey, ruled by the Ottoman Empire. Thus the name.
An early ottoman was very different than what we see today. It was a tiny floor couch with pillows. Envision a cross between a mat and a loveseat.
People used them as sofas for families to gather. So you can say that it comes from what we now call a sofa. Although in modern times, we consider something an ottoman that's small, padded, and upholstered.
Types of Ottomans
Looking for an ottoman? Start by choosing the type. This is a full list of all shapes and styles this piece of furniture comes in.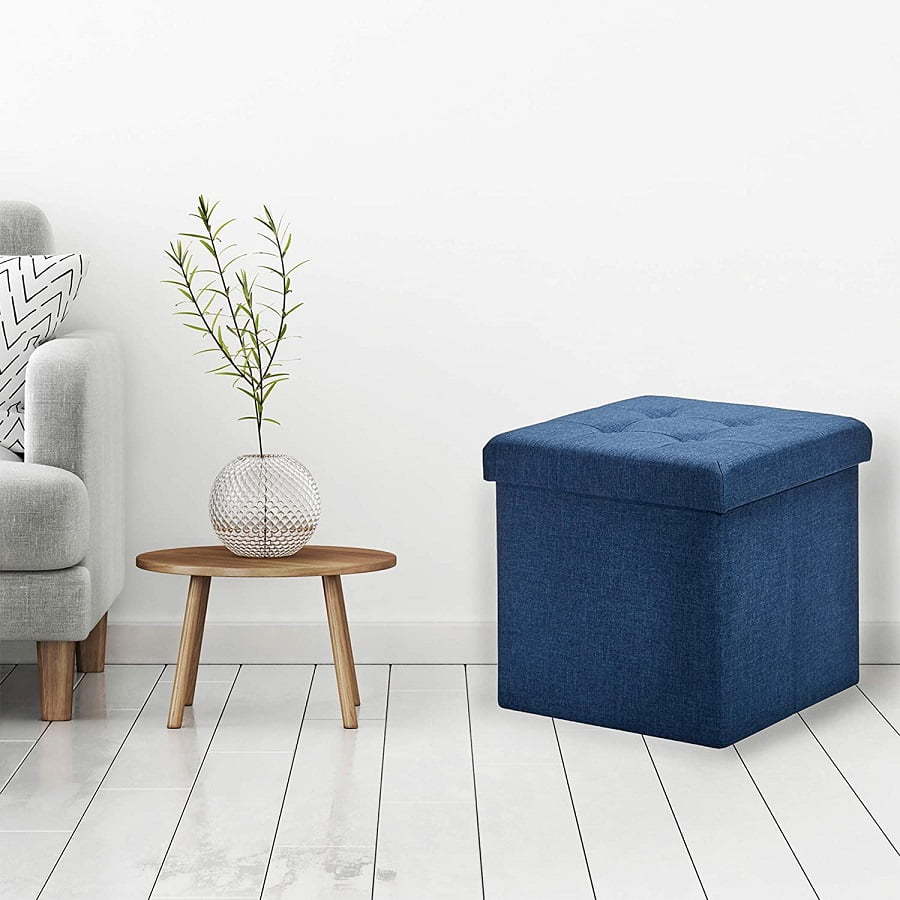 Check Out the Top 10 Best Ottomans
Tufted Ottoman
Most ottomans are tufted, albeit not all. This is the classic design and it's what you envision when you think of a typical ottoman. They can have legs or no legs, the storage is optional as well.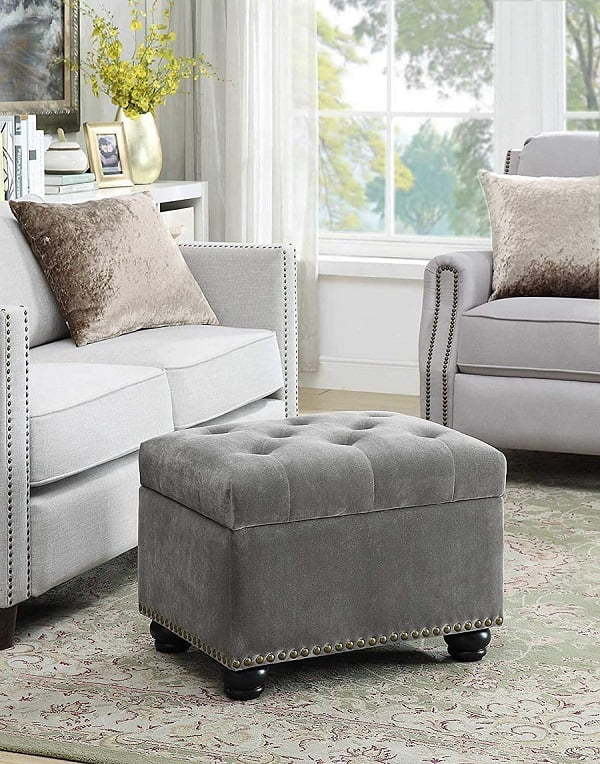 Check Out the Top 10 Best Tufted Ottomans
Leather Ottoman
Take any ottoman and choose natural leather (faux works too) — the look is classic and luxurious. It's the type of ottoman you would choose for a traditional living room, or a man cave.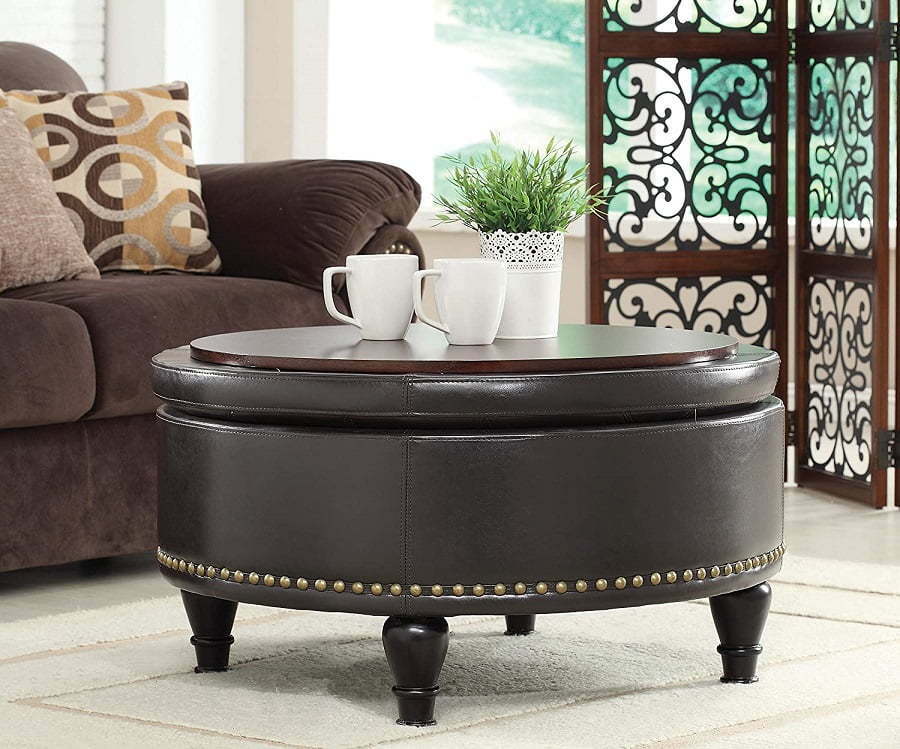 Check Out the Top 10 Best Leather Ottomans
Round Ottoman
Even though ottomans come in many shapes, the round one seems the most practical. Perhaps that's because it's the most space-saving option and it anchors the rectangular furniture in typical living room layouts.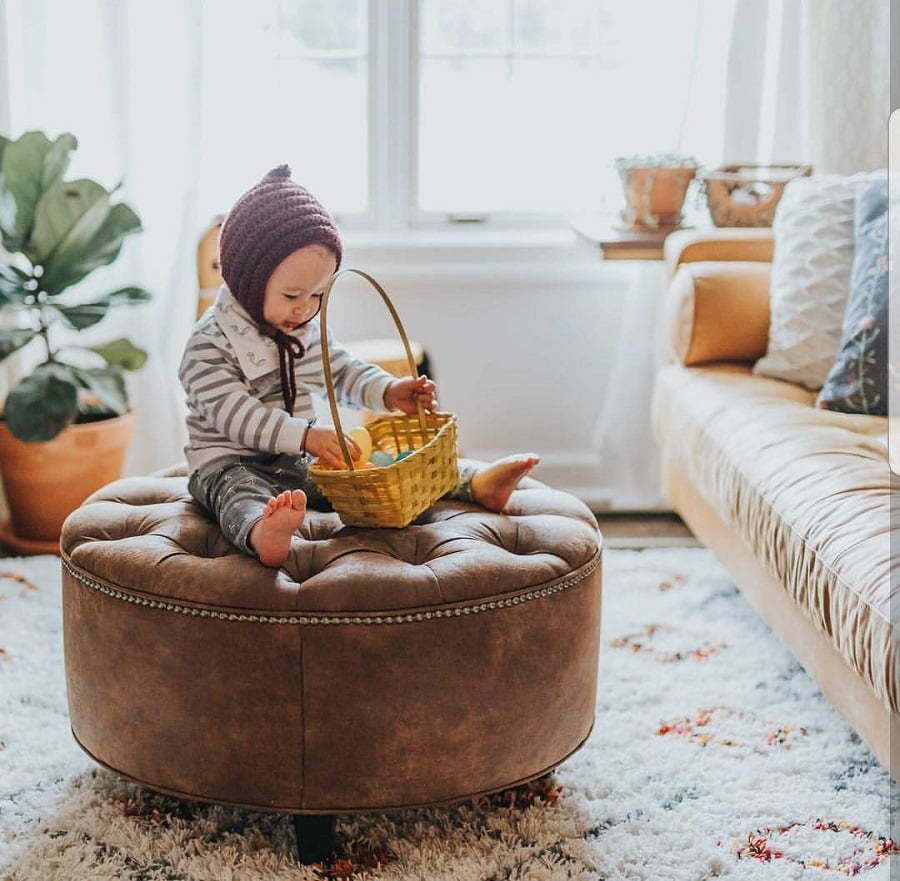 Check Out the Top 10 Best Round Ottomans
Pouf
Think of an oversize pillow that's sturdy enough to sit on — that's the pouf. Its signature feature is the absence of storage space but it's lighter and very easy to move around. A pouf can't be used as a table but it's a great extra seat.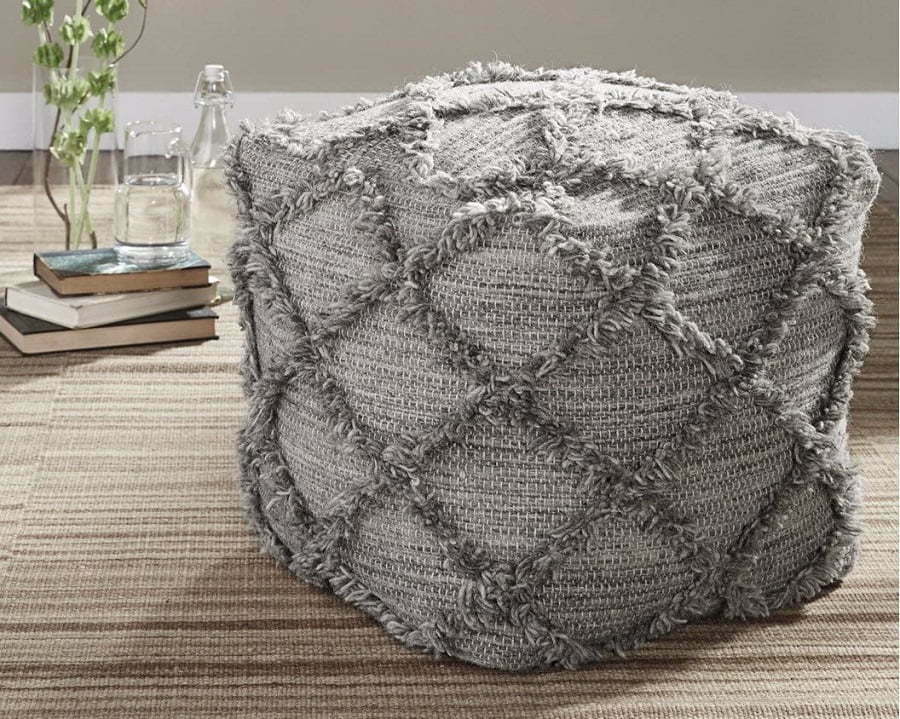 Check Out the Top 10 Best Poufs
Storage Ottoman
Most ottomans have storage space. However, it's not a mandatory feature. The drawback is that an ottoman packed with things becomes heavy to move around. Nevertheless, it's an amazing feature to have that makes this piece of furniture so versatile.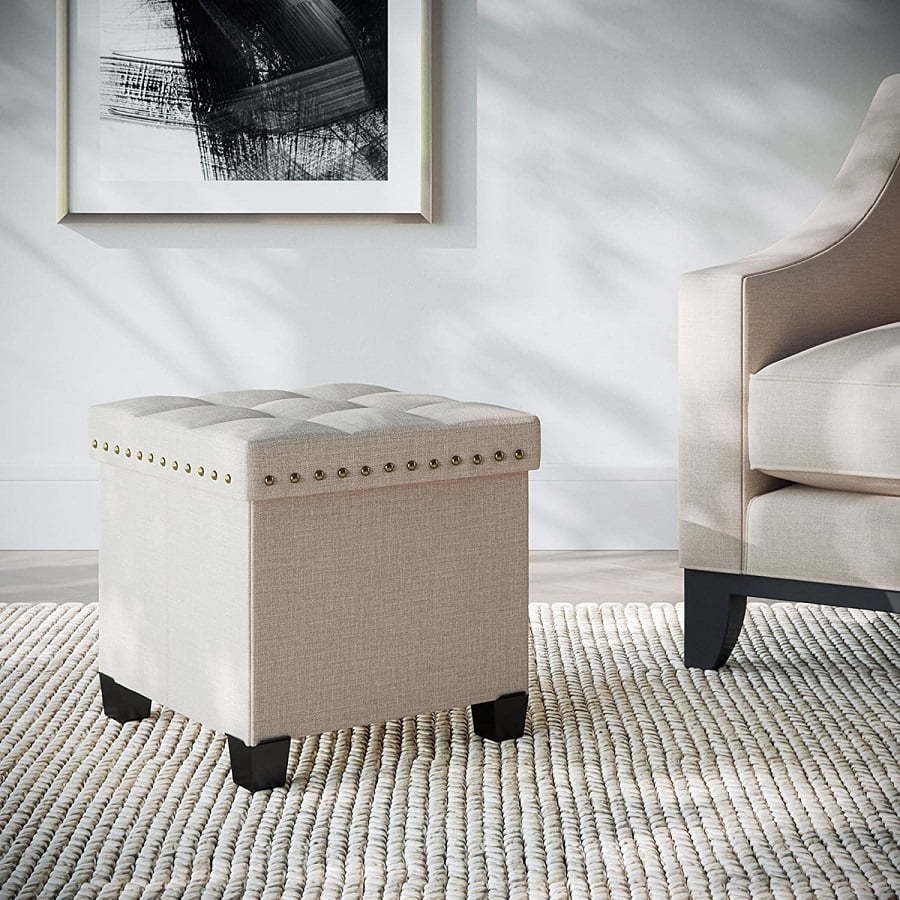 Check Out the Top 10 Best Storage Ottomans
Ottoman Coffee Table (Cocktail Ottoman)
An ottoman with a firm top can be used as a coffee table (a tray is needed). For this reason, they are also called cocktail ottomans (as it refers to serving drinks). It's a great double-time piece of furniture.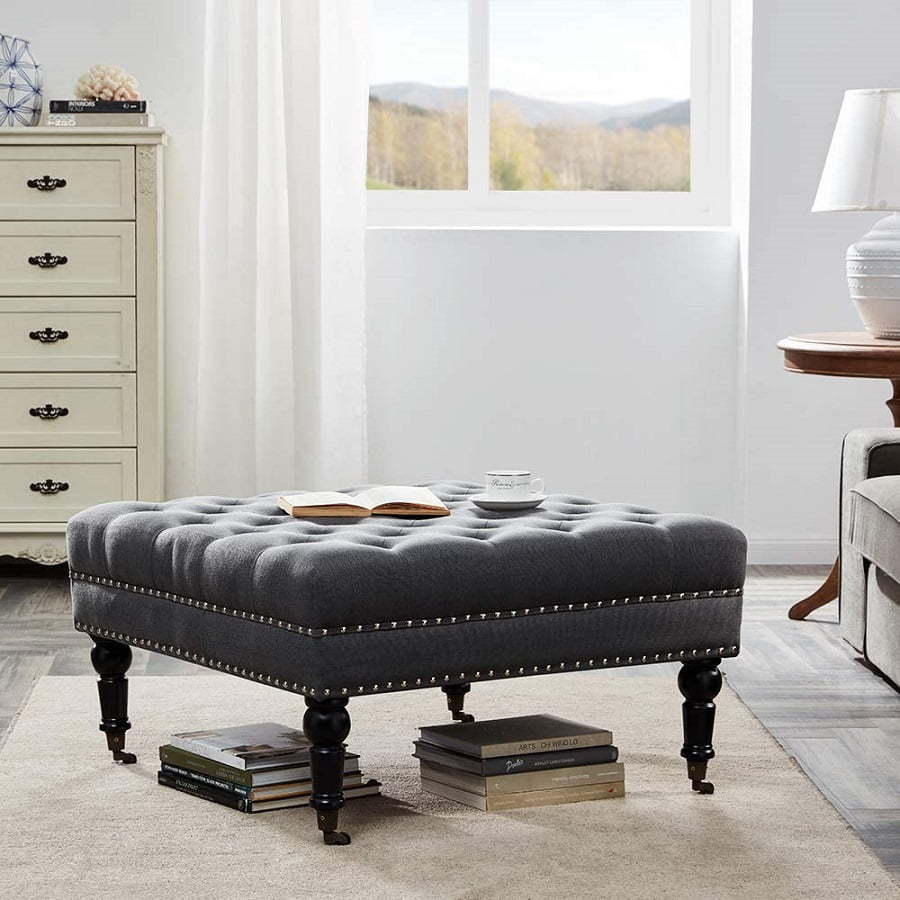 Check Out the Top 10 Best Ottoman Coffee Tables
Ottoman Tray
A tray is needed if you want to use your ottoman as a coffee table. It enables you to put things on a sturdy surface and prevents things from falling off.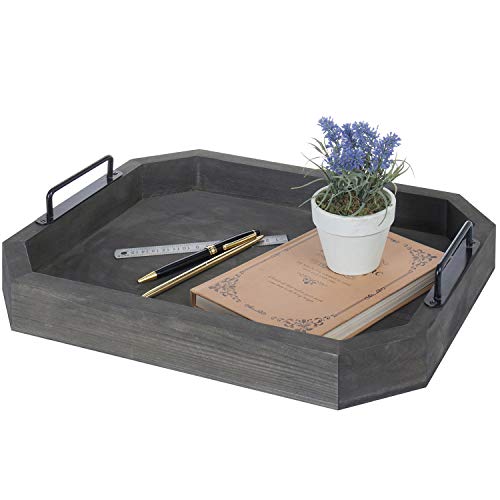 Check Out the Top 10 Best Ottoman Trays
Other Types That Exist
Moreover, there are these additional types of ottomans:
Footstool (footrest)
Hassock – a cushion with or without legs.
Ottoman bench – essentially, a small upholstered bench.
Sleeper ottoman (ottoman bed) – a unit that transforms into a bed.
Cube ottoman
Square ottoman
Rectangle ottoman
Oval ottoman
Geometric ottoman – modern design unit that comes in novelty shapes.
Fabric ottoman
Velvet ottoman
Rattan ottoman
Lift-top ottoman – a storage unit with a lift-top mechanism instead of a lid.
Drawer ottoman – a storage ottoman with a drawer (or multiple drawers.)
Nested ottoman – a bunch of small units that can be put together to make a larger piece of furniture.
Hassock vs. Ottoman vs. Pouf vs. Footstool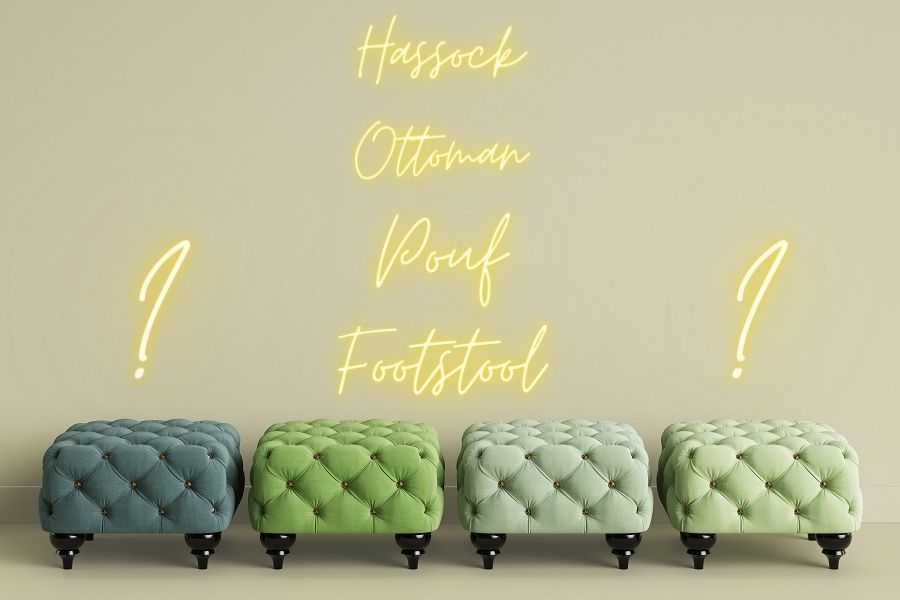 The Ottomans, poufs, hassocks, and footstools are frequently confused with one another (sometimes the terms are used interchangeably). Knowing the difference between them will help you better appreciate these pieces of furniture. Ask yourself — which type is right for your space and style?
Footstools are generally low to the ground and mainly used to rest feet (often referred to as footrests) when sitting in a chair or on a sofa. They have some style, but they will never be described as comfortable for sitting. These chairs are unsuitable for sitting because they are restricted to a height of 12 inches from the ground. Footstools are practical and functional furniture for apartment living as you can keep them around to access higher spaces.
Ottomans are entirely different from footstools. Ottoman is more comfortable and spacious. There may be legs uncovered or covered by the skirt. The piece can be square, rectangular, round, or some other shape. The primary difference between an ottoman and a footstool lies in their intent and form.
On the other hand, a hassock is a sort of cushion that serves as a seat or footrest. Hassocks may be any size, from small to large. These things can have legs or no legs. It can be designed in a straightforward fashion, such as a pillow for kneeling.
Finally, the variations of poufs are a key difference. Ottomans are typically firmer, and poufs are more like an oversized pillow. Some ottomans have legs low to the ground — poufs don't. Larger ottomans would serve effectively as coffee tables, but most poufs are too small to work as such. They can be round or square. A simple rule of thumb is to call anything more like a table, an ottoman, and anything more like a cushion — a pouf.
FAQ
Should I get an ottoman or coffee table?
Ottoman vs. coffee table is an age-old question. But you can use an ottoman coffee table topped with a tray and have the best of both worlds.
What is the purpose of an Ottoman?
It's a versatile piece of furniture that serves multiple purposes — storage, footrest, extra seating, small table.
Why is an ottoman called an ottoman?
The name comes from its origin in the 18th century Ottoman Empire (currently, Turkey.)
Do all ottomans have storage?
Not all ottomans have storage — they don't have to. But it certainly is a practical feature to consider.
How to make an ottoman?
Making your own ottoman is actually easy. A simple unit can be made from repurposed items (a crate, a bucket, an old tire) if you can upholster them. Here are all of our DIY ottoman ideas.
Recap
Liked this article? Here's what you can read next: