Last updated on March 10, 2020
Looking for the best folding chairs for small spaces or outdoor activities? These are the top picks to make your choice much easier. Read on!
Let's face it, you're not looking for folding chairs for their decor benefit. You're looking for them because you have to. You either need to accommodate seating in small spaces and you can't keep a lot of chairs, or you need to take them outside for your outdoor activities.
Whatever the case, you have to know really well what you're looking for to choose right. The chairs have to be functional and compact to serve the purpose. If they are for the indoors, they shouldn't butcher your decor as well. So in this post, we try to cover all grounds.
How do you choose the right folding chairs?
Answer these simple questions:
Are you going to use it indoor or outdoor?
Is it for camping or other activities?
How often are they going to be used? If people will sit on them for hours you will need padded chairs (or at least chairs that can keep a cushion.)
How durable do you need them to be (how much weight to hold?)
Consider decor value (wooden chairs can be easier on the decor.)
We do our best to help you answer these questions and help you choose with our top picks. As usual, we're using all resources available to us and that includes extensive research. We're in a great position for this as we know a thing or two about what our readers (you) like. Also, we will hopefully get compensated by Amazon for qualified purchases (links tagged #ad), at no expense to you. And many more great helpful top picks will follow.
Which folding chairs will you go for?
What's Inside?
Outdoor Folding Chairs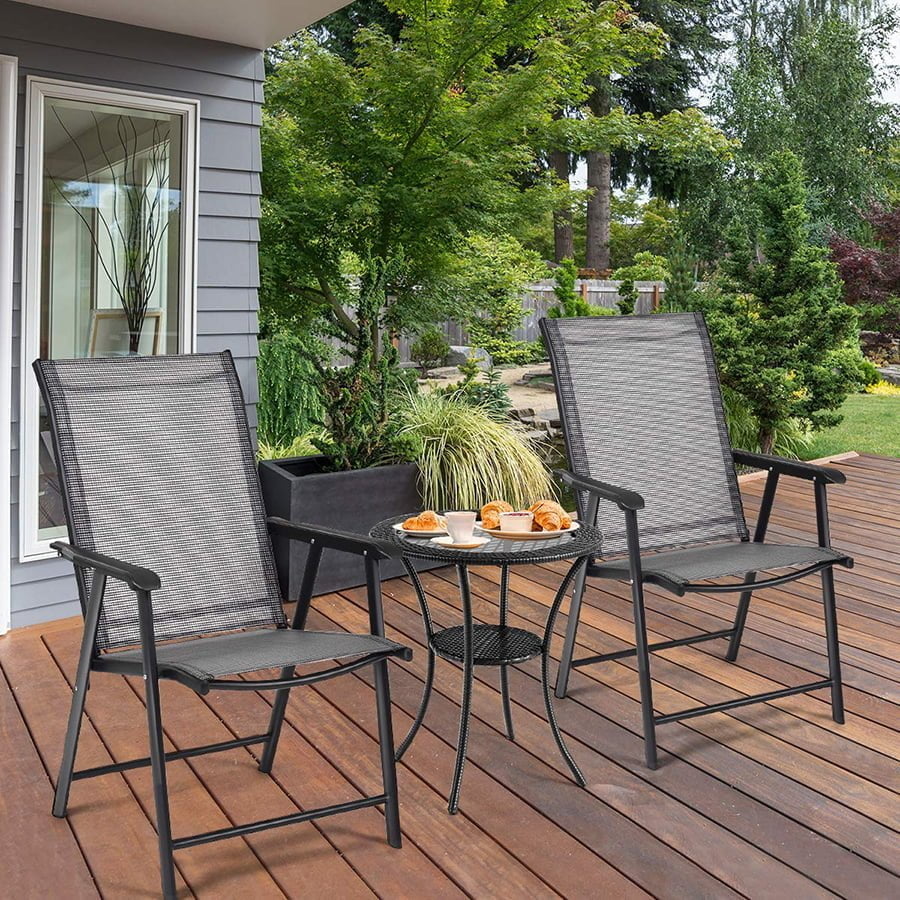 These folding chairs come in packs of four and are ideal for use both inside and outside the home. The frame is made of steel, making it stable and solid for extended use. The fabric provides your body with added comfort and relaxation.
Pros: the chairs have a sturdy and durable steel frame; no assemble necessary.
Con: it does not fold very flat.
Padded Folding Chairs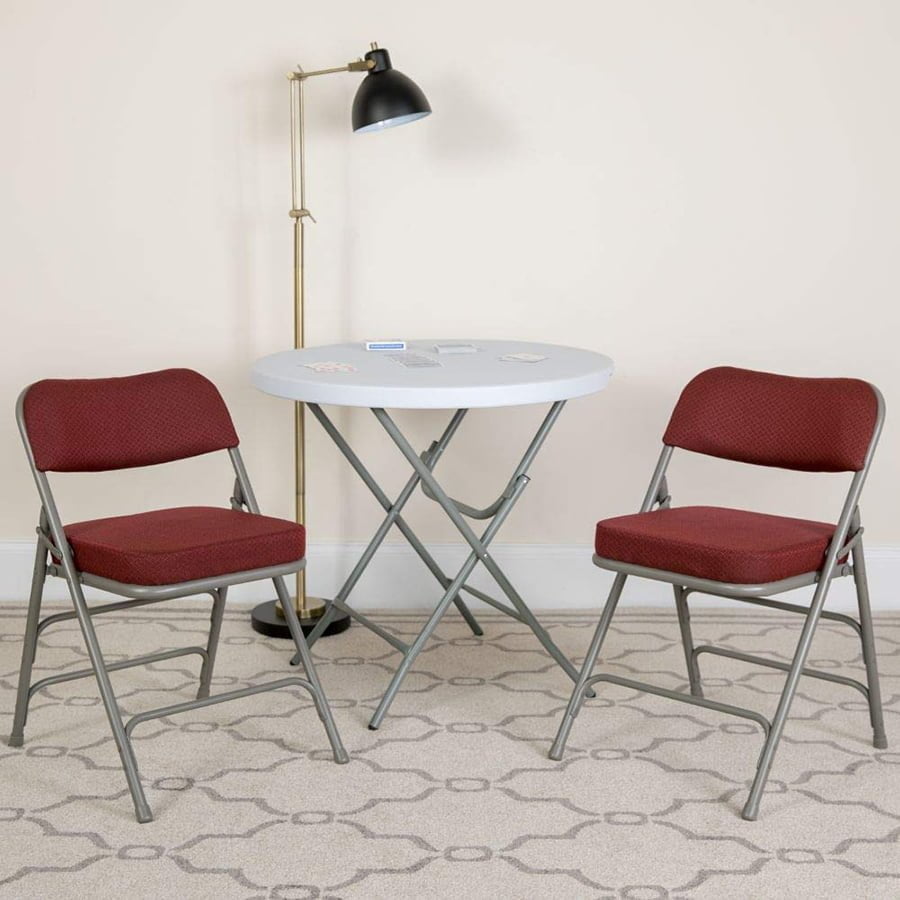 The foam padded seat of this chair is designed to provide comfort with its 2.5-inch thickness. For added durability and stability, there are double hinges on each side of the chair. Additionally, its leg strengthening support bars and triple braces allow for a seating capacity of up to 300 pounds.
Pros: the chair is solidly built; it opens and closes effortlessly.
Cons: It could use a bit more depth for additional comfort.
Best Camping Chairs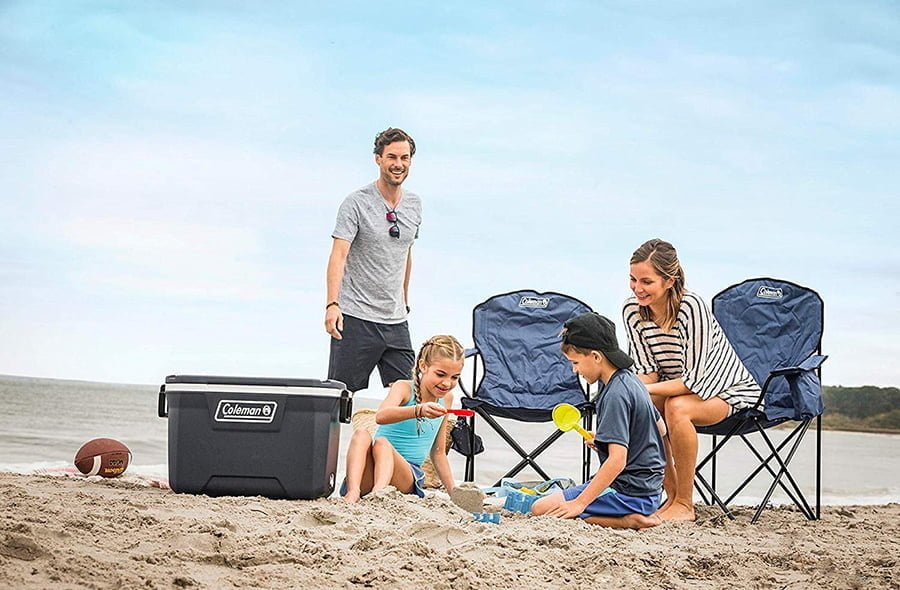 This chair is designed with a sturdy steel frame to ensure remarkable seating, season after season. For enhanced comfort and additional support, the chair is outfitted with a fully-cushioned seat and back. Your drinks will always be within reach with the built-in 4 can cooler pouches.
Pros: the chairs are extremely sturdy; they provide roomy and comfortable seating.
Cons: they cannot be placed in a reclined position.
Wooden Folding Chairs
This chair is made from Beechwood and finished in a transparent lacquer varnish. It has a vinyl padded seat that is detachable and can be easily cleaned and replaced. For added stability, the frame is double braced and the brace at the front can double as a footrest.
Pros: the char is sturdy and made of beechwood; it folds flat for easy storage.
Con: the chair could be a bit larger.
Plastic Folding Chairs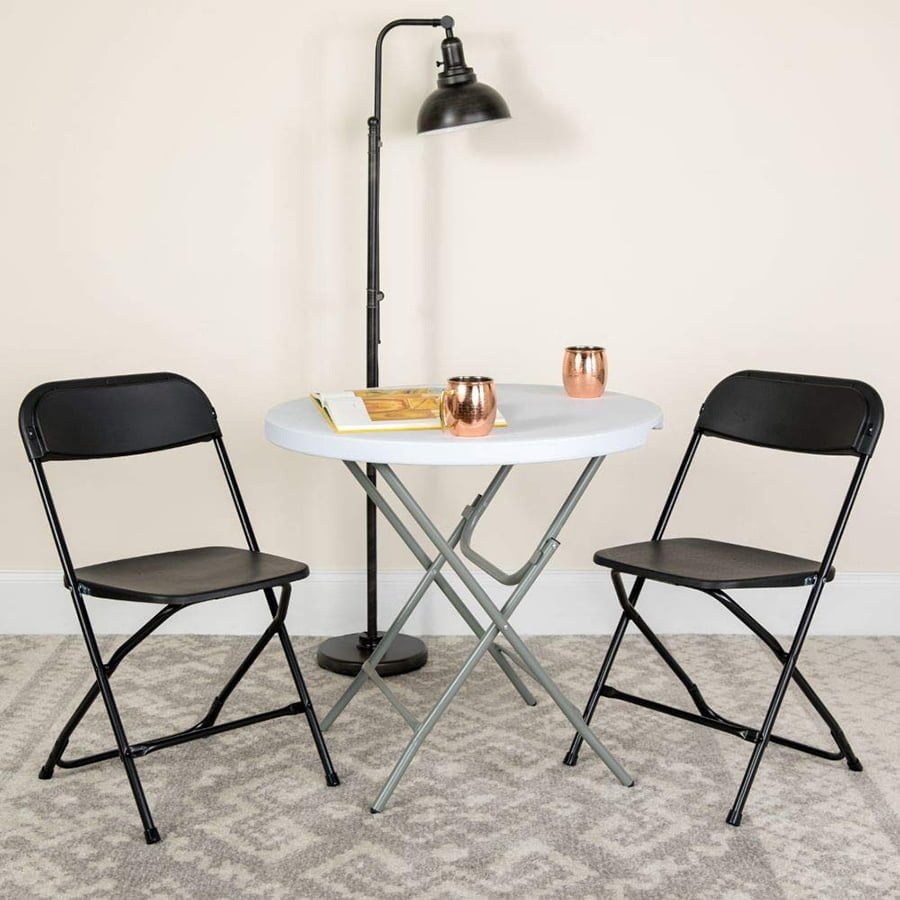 This lightweight chair has the capacity to accommodate up to 650 pounds due to its leg-strengthening double support rails. To provide comfort, the back and seat are contoured and textured. The seat has drain holes to keep water from pooling when chairs are left in the rain.
Pros: it is incredibly sturdy and durable; it is roomy and comfortable.
Cons: the mold around the legs tend to wear down quickly.
Folding Dining Chairs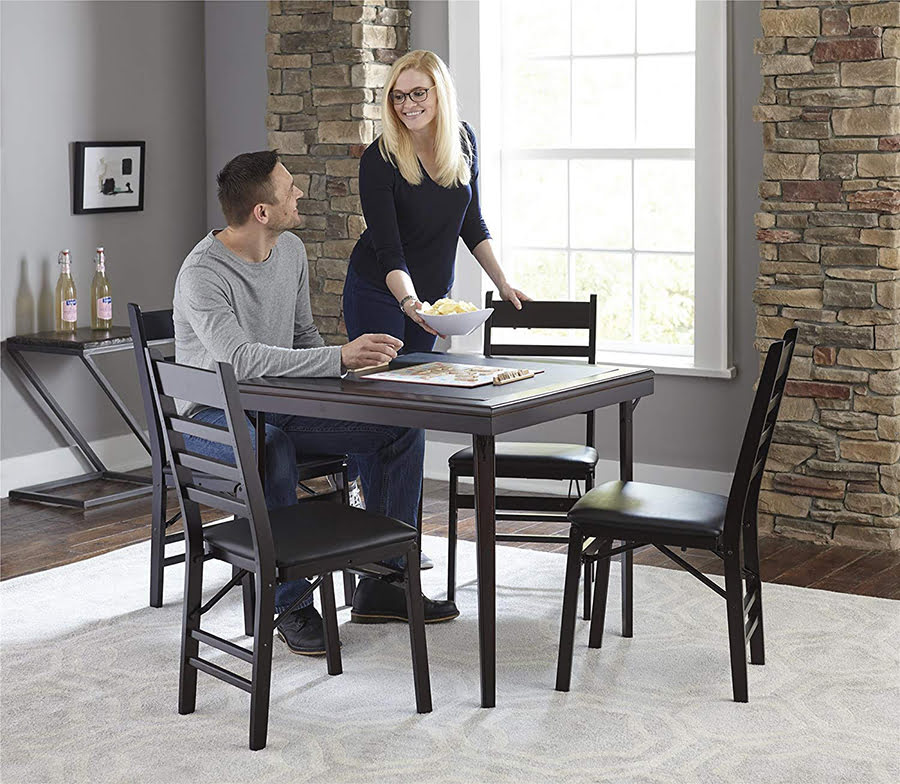 These chairs enable you to add the aesthetics and quality of real wood to your home. They are quite functional its sturdy premium wood construction means they are built to last.
Pros: has sturdy wood construction; high-quality engineering; stylish and sleek.
Cons: It can be a bit challenging to move when folded.
Comfortable Folding Chairs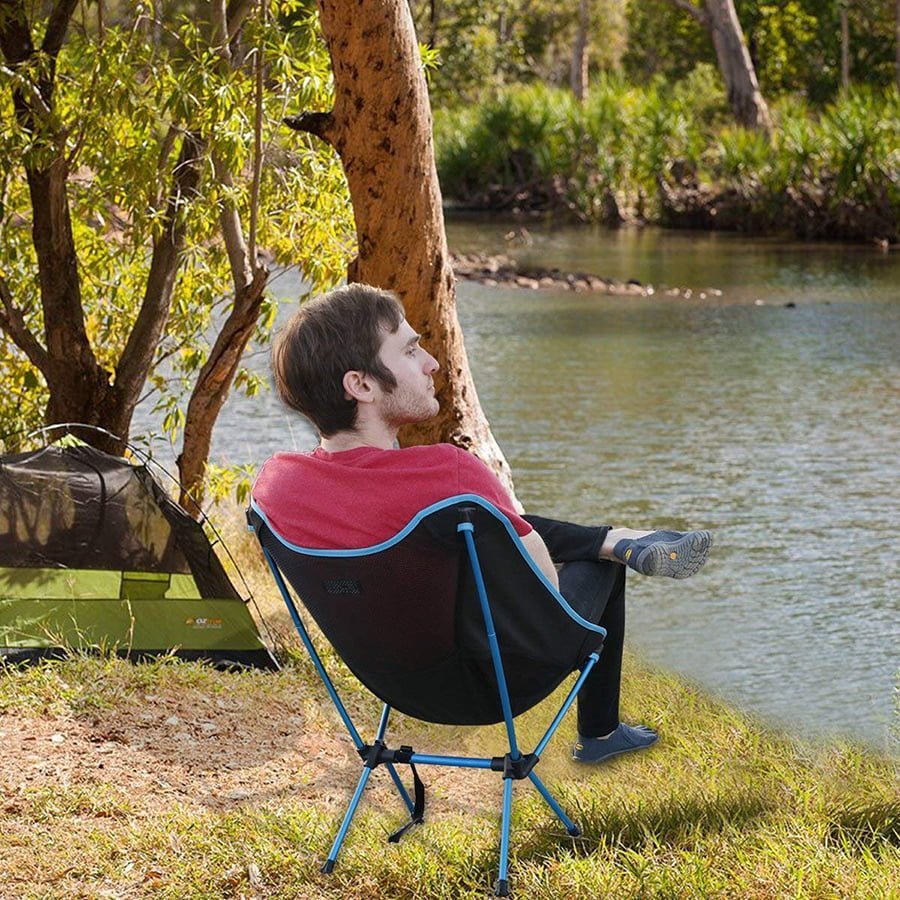 This is a lightweight chair with a compact size, which sits low to the ground and breaks down to fit into a small bag. The chair is an ideal combination of portability, durability, and comfort.
Pros: provides a large and comfortable seat; it is durable and sturdy; very portable and compact.
Con: it is not suitable for individuals who struggle with getting up from a low position.
Folding Office Chair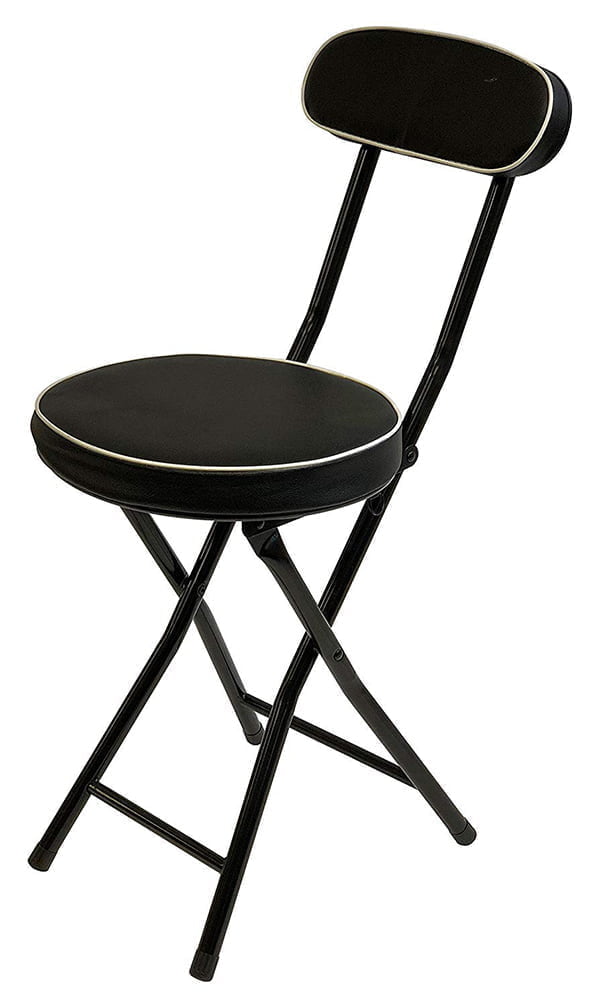 These folding stools provide practical seating for everyday use around the home. They are also ready for use in a variety of indoor or outdoor activities and they fold flat for easy storage.
Pros: provides very comfortable seating; it is durable and can hold up to 220 pounds.
Cons: the quality of foam padding could be better.
Heavy Duty Folding Chairs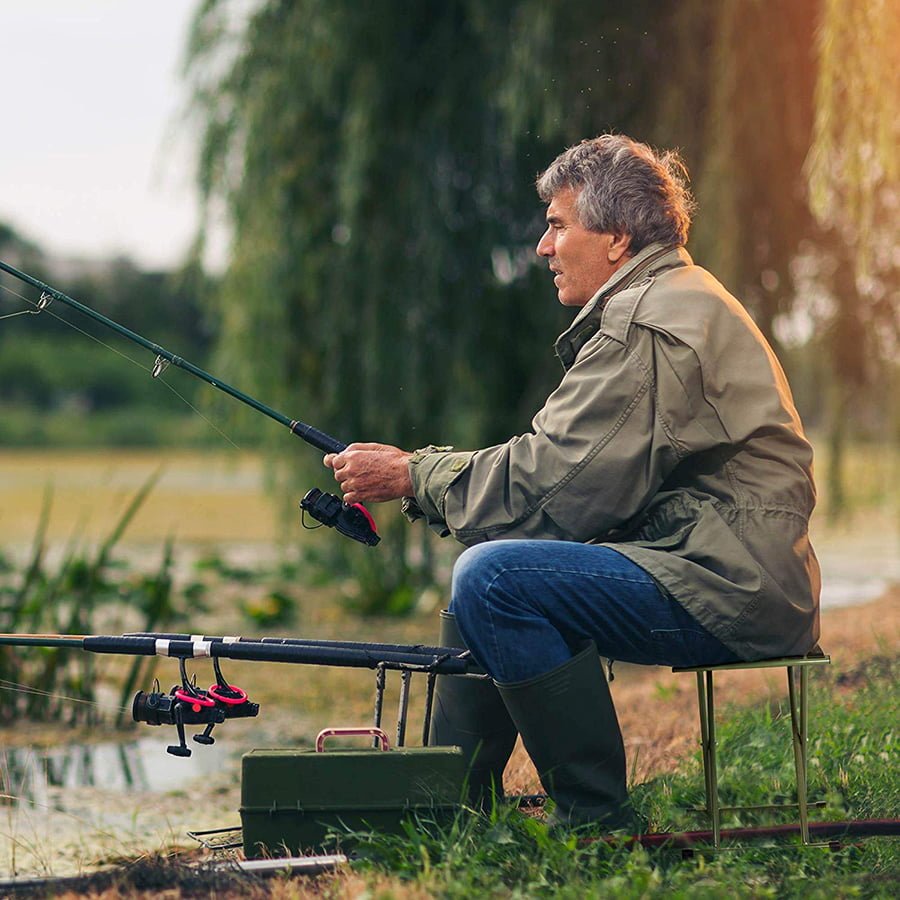 This military-grade heavy-duty stool is made from a highly-durable coated steel pipe. Its unique internal structural design which makes the stool extremely safe and strong. It is ideal for activities like fishing, camping, traveling, picnic, and the beach.
Pros: it is strong and durable; it is safe, comfortable and relaxing.
Cons: it could be a few inches taller.
Small Folding Chair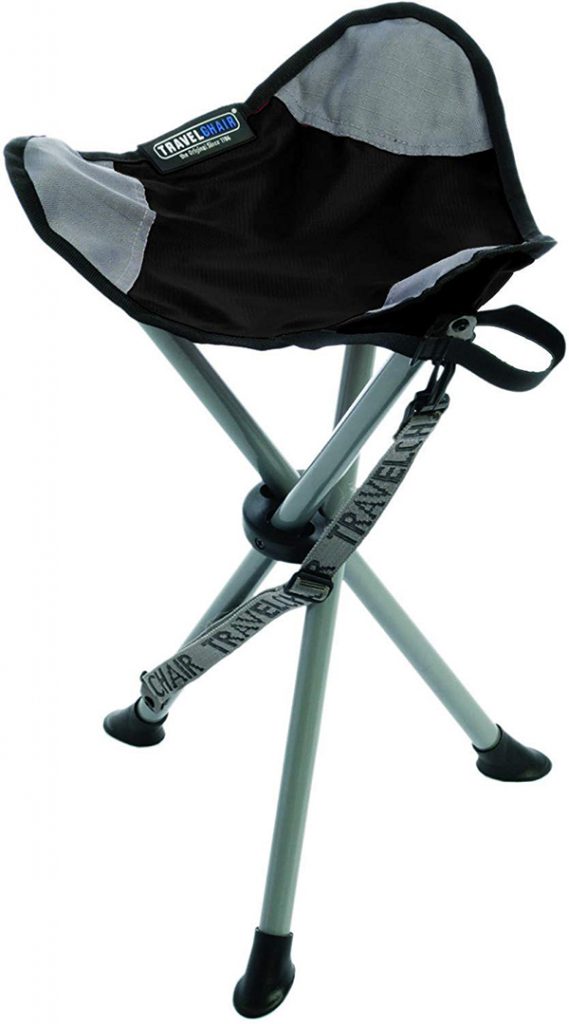 This folding chair is comfy and relaxing and has features that support better posture and provide more room. Cooling fabrics are used to provide all-day comfort and refined manufacturing methods are used to ensure the chair with withstand the test of time.
Pros: it has a durable and reliable frame; its seating is comfortable and relaxing.
Cons: the wrap-strap could be longer.
Liked this article? Here's what you can read next:
---
Disclosure: As an Amazon Associate we earn from qualifying purchases.