Last updated on November 22, 2023
Do you have plans to renovate your home? You might want to pay attention to your budget, large renovations might get rather costly. Setting a budget is critical if you're contemplating any form of construction job. Here's how.
It's easy to lose control and spend far more than you planned if you don't set any limits. Suddenly, that minor bathroom makeover will be costing you as much as a large renovation. But what if you're on a shoestring budget?
Whether you have a large or little budget, the cost of home improvement can quickly spiral out of control. You may have huge plans for your renovation project, but you may save money by doing some DIY and shopping around.
Here are some pointers to help you plan and complete a makeover that is appropriate for your house and budget.
Chalk Out an Overall Plan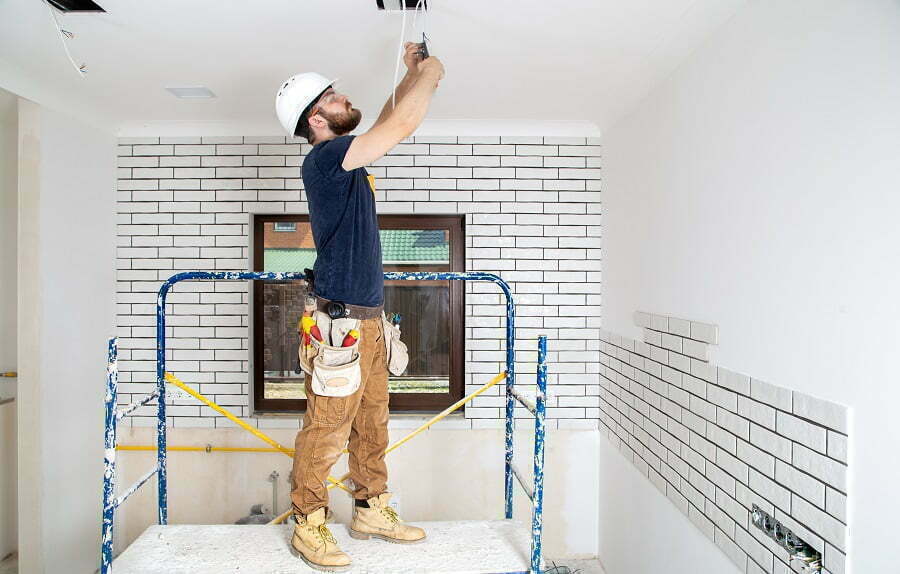 Experts advise thinking about the overall picture from the outset, even though you may need to phase some parts out later. Early and often, enlist the help of a reputable builder for pricing.
Instead of bidding out the project later, you might want to explore negotiating a pre-construction services contract following the first builder interviews to help with the cost. While it's tempting to compare rates between builders to find the best deal, doing so often leads to lengthier timelines and no significant savings.
Don't Bury Your Budget
The term 'budget' does not imply 'cheap'. Establish the savings put aside for the purchase of your income before spending money on anything, big or small. If you're intending to renovate your home, figure out how much money you have to work with and then price the materials and fittings.
Make a spreadsheet and fill it with everything you'll need. Add labor and material quotes, as well as tax, to your budget sheets. This breakdown will highlight the sections of your budget that use the most money. You can make changes by using less expensive materials or removing superfluous elements.
But Keep in Mind: Not Everything Has to Be Brand New
Focus on the characteristics of your property and how you might leverage them to your advantage when creating a restoration plan. Everything does not have to be brand new. Many elements that appear to be outdated—old moldings, hardware, and lighting—have character and design detail strength that is often neglected. You can also look for low budget home improvement ideas to get your imagination running but not your expenses.
Dive into Easy DIYs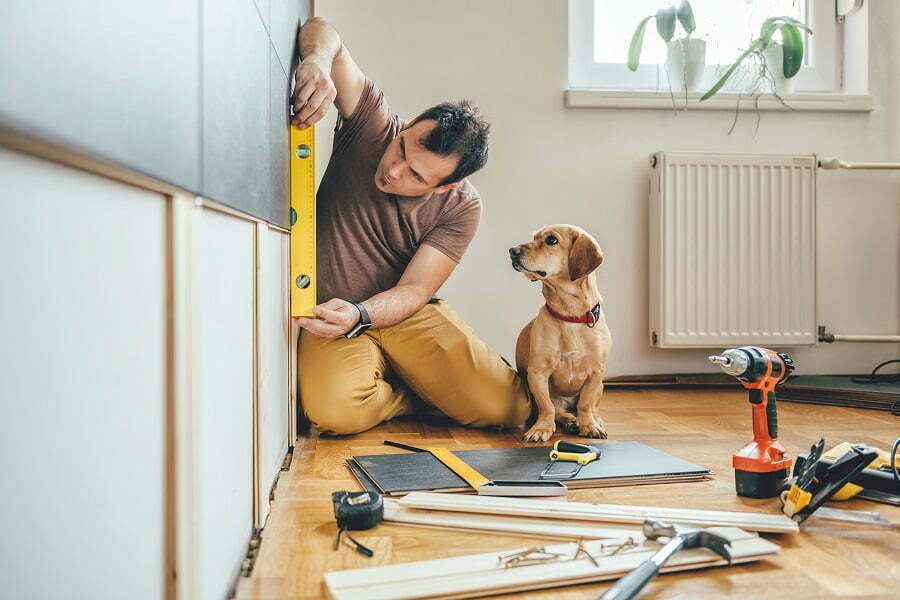 Take some DIY classes if you haven't already. With a little determination, moderate DIY abilities, time to acquire new skills, and access to YouTube, you can accomplish a lot. If you rent tools, the due dates are great motivators to keep you on your toes and get the task done quickly.
Basic DIY usually necessitates some practical knowledge as well as basic tools. Both may be found at any reputable hardware store. Check to see if there are any forthcoming workshops at your local DIY store. There are also many DIY resources, ideas, forums, and how-to tutorials available on the internet.
Even if you have the skills, avoid doing something that requires a license; instead, hire the correct person to perform it. On the internet, look for specialized DIY projects and brilliant instructional videos. Start talking to your buddies who have trading currently and pick their brains for suggestions.
Practice Paying in Cash
When it comes to saving money on renovations, this tried-and-true method works wonderfully. You'll save a lot of money on loan interest and credit card fees if you pay cash for your project. For a few reasons, offering to pay cash for your materials and contractor costs will save you a lot of money.
To begin with, paying cash rather than utilizing credit avoids the prospect of paying exorbitant interest rates. Second, when you offer to pay cash for their services, contractors will occasionally give you a discount.
Do Not Rush the Renovation Process
When it comes to renovations, timing is crucial. It can be difficult to create a unified and effective design, so taking extra time, even if you have money set out, is essential. You might come to regret your hasty decisions.
Begin with the most time-consuming assignment, such as one or two rooms, and work your way through it before moving on to other areas. This strategy will keep you from incurring unplanned costs.
People are sometimes impatient to complete their house improvements. If you aren't patient, this could end up being a serious error. Wait to pay for your expenses rather than utilizing your credit card. Furthermore, you may end up paying a lot more for goods and costs than you would have if you had waited.
Explore Modifications That Will Save You Money in the Long Run
When money is tight, we often ignore the long-term benefits of energy-efficient equipment or materials. Include some fundamental energy-saving solutions in your makeover if you can, such as:
Solar panels
LED lights,
Solar panels
High-quality insulation
Be Open to Using Recycled Materials
One of the most effective strategies to save money on kitchen remodeling is to reuse certain appliances and cabinetry. Rather than allowing certain resources to go to waste, feel free to repurpose them wherever possible. This is a terrific method to save money without breaking the bank or going over your budget. If the panes of a window are damaged, you can replace them but keep the frames.
If you can't recycle, look for fixtures and materials at salvage yards and construction material auctions, among other places. Buy/sell/trade websites might help you find great deals. Apart from being entertaining, salvaging reusable materials gives individuality to a project and benefits the environment while saving money.
The Takeaway
There are ways to cut costs on your next renovation. All you have to do is be willing to do things a little differently than the majority of others. Take advantage of sales when they happen, hire skilled but inexpensive contractors to help with the improvements, and follow the rest of these money-saving ideas to the best of your ability!
Recap
Liked this article? Here's what you can read next: