Last updated on October 24, 2023
Does your kitchen look like a cheap builder-grade room? Here are seven ways you can improve the look and decor of your kitchen so it doesn't look cheap.
The kitchen is without any doubt the heart of your home, so no wonder you want it to be practical and look fabulous at the same time. Therefore, it is understandable you want to do some changes here and there so that your kitchen fits your needs and preferences perfectly.
But giving your space a sense of luxury does not necessarily mean spending a lot of money. There are several ways to enhance the beauty of your kitchen and still be within budget. Whether you choose to do a quick update or plan a more serious renovation, your kitchen can look out of this world if you consider some simple styling ideas.
With a little time, effort, and creativity, you can add a bit of glamour even to the most average kitchen. So, here are some easy steps you can take to transform your space from standard to unique in a trice.
Update Your Kitchen Floor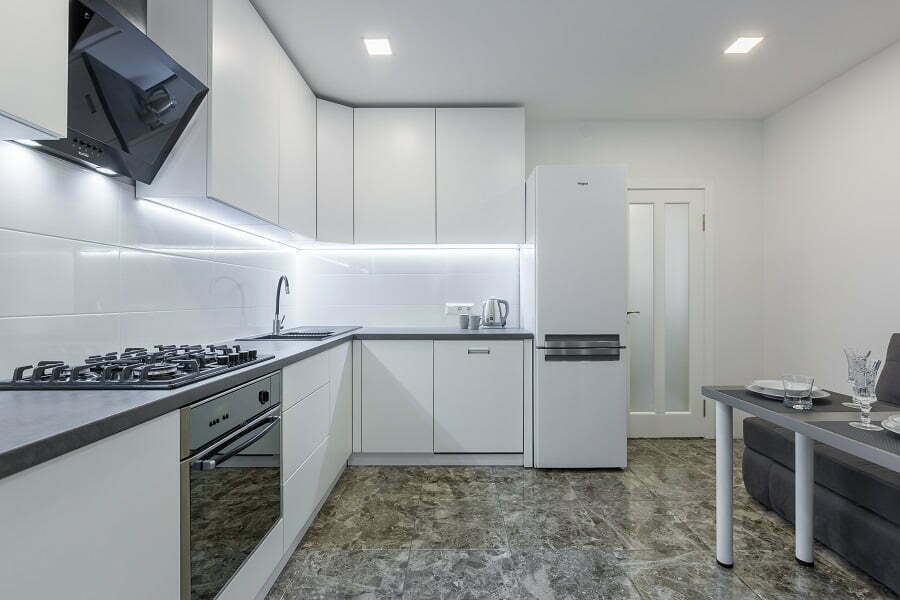 A new floor is a sure-fire to breathe life into your kitchen. Sometimes you do not have to renovate your entire kitchen but just give it a sparkle. Well, the floor is something you should start with. You have several options from which you can choose, from laminate flooring to tiles, depending on your preferences and, of course, your funds.
Laminate flooring, for example, is an affordable solution that comes in a variety of models and colors. You can also opt for a water-resistant variant, which is perfect for the kitchen. If you choose tiles, you can play with colors and textures and give your space a new and fresh feel. For example, if your cabinets are painted white or a light color, you can create a breathtaking contrast by using bold colors and daring textures.
Paint Your Cabinets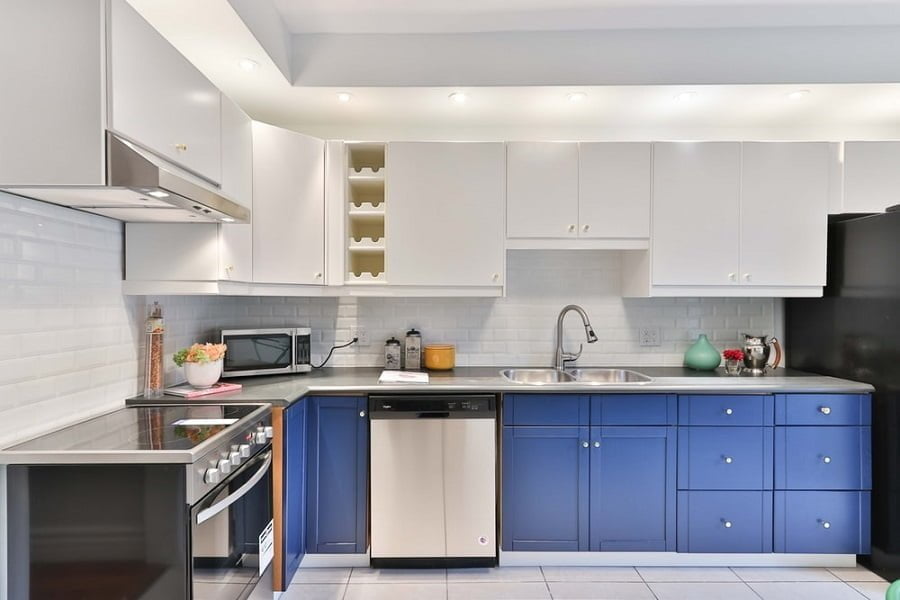 Cabinets are the first thing someone sees when entering your kitchen, so why not give them a unique look? If you want your kitchen to reflect your personality without replacing your cabinetry or doing significant changes, then you should consider adding a fresh coat of paint. You would be amazed to discover how colors can change the whole look of a room, especially when carefully chosen.
So, if you want to make your space look larger, opt for a lighter color, such as white or cream. It will instantly brighten your room, making it look much more expensive because such classics always give the impression of luxury. Or, if you are into colors, you can choose to paint your cabinets olive green or a comforting blue and still have a trendy look. These colors will give your kitchen a fresh feel that will certainly catch everyone's eye.
Replace Doors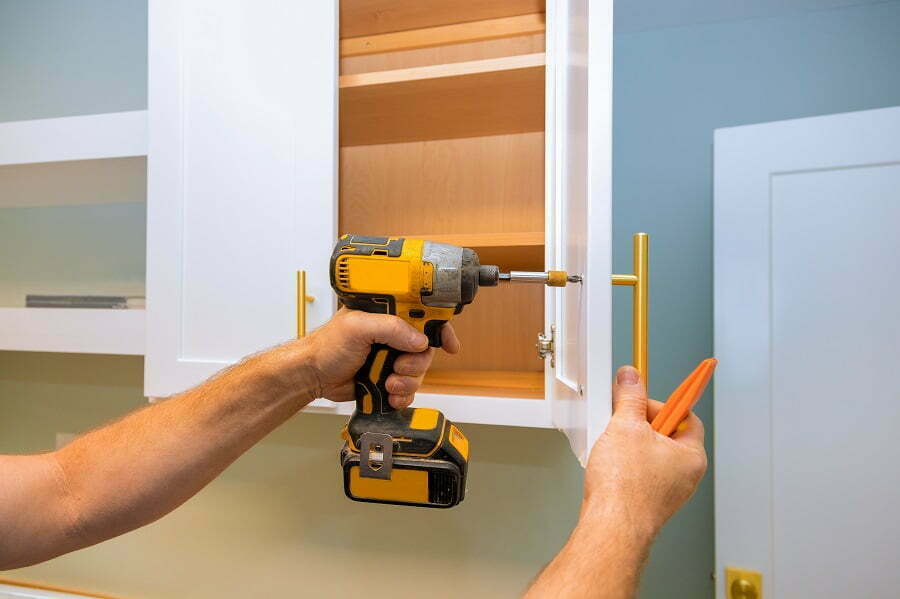 If you are not a skilled painter or painting is not really what your kitchen needs to be updated, consider replacing the front of your cabinetry, which means only your doors and drawer fronts. And you do not have to worry about money – replacing your cupboards can still be on a budget depending on the material chosen.
You can opt for wood if your budget allows or acrylic in case you want to save money. Plus, replacing your doors is a great option, especially if the other kitchen components are still functional and well-maintained. Whatever you choose, a new front will give your kitchen a stylish, modern look.
Use Artwork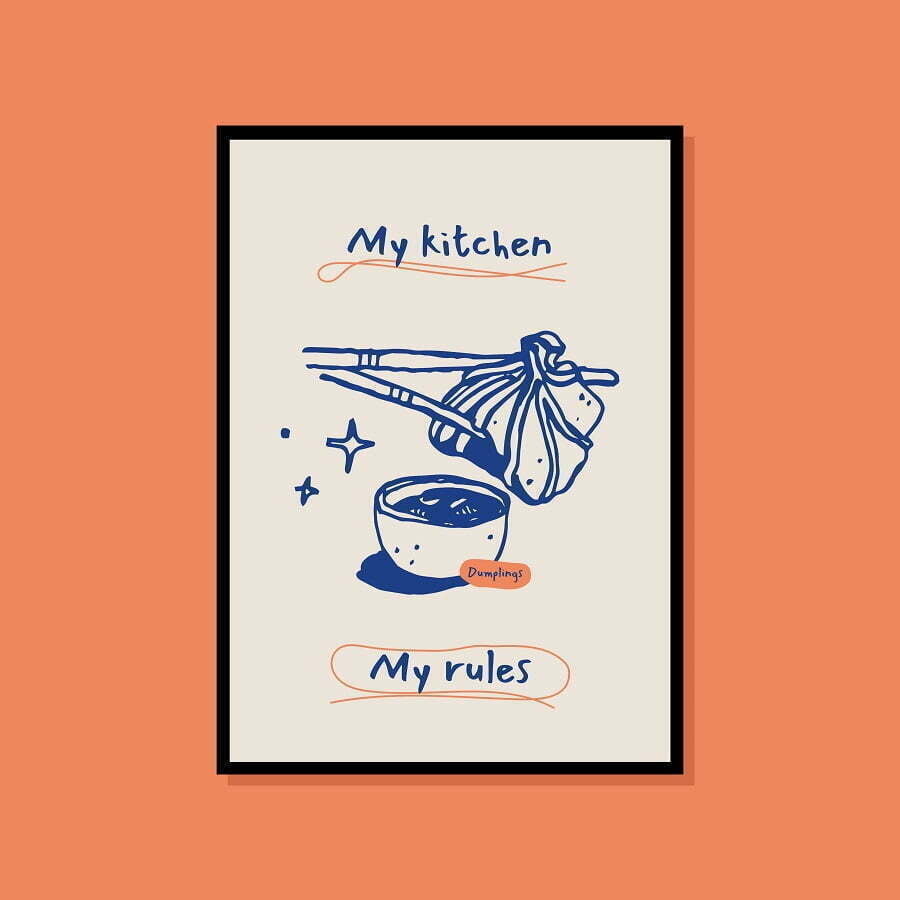 The artwork gives the impression of sophistication wherever used. So, if you believe your kitchen lacks personality, consider hanging some interesting pieces of artwork on your walls to enhance the overall appearance of the space. Keep also in mind that paintings do not necessarily have to be expensive – you can find affordable pieces of artwork in several stores, from vintage to modern ones.
For a bit of glam, you can display some bold-colored art or contemporary portraits against a white backdrop. Just because you use artwork in the kitchen doesn't mean that you have to limit yourself to fruit and vegetable paintings. Art is a great way to make cheap kitchens look fancy, especially with a tight budget.
Add Greenery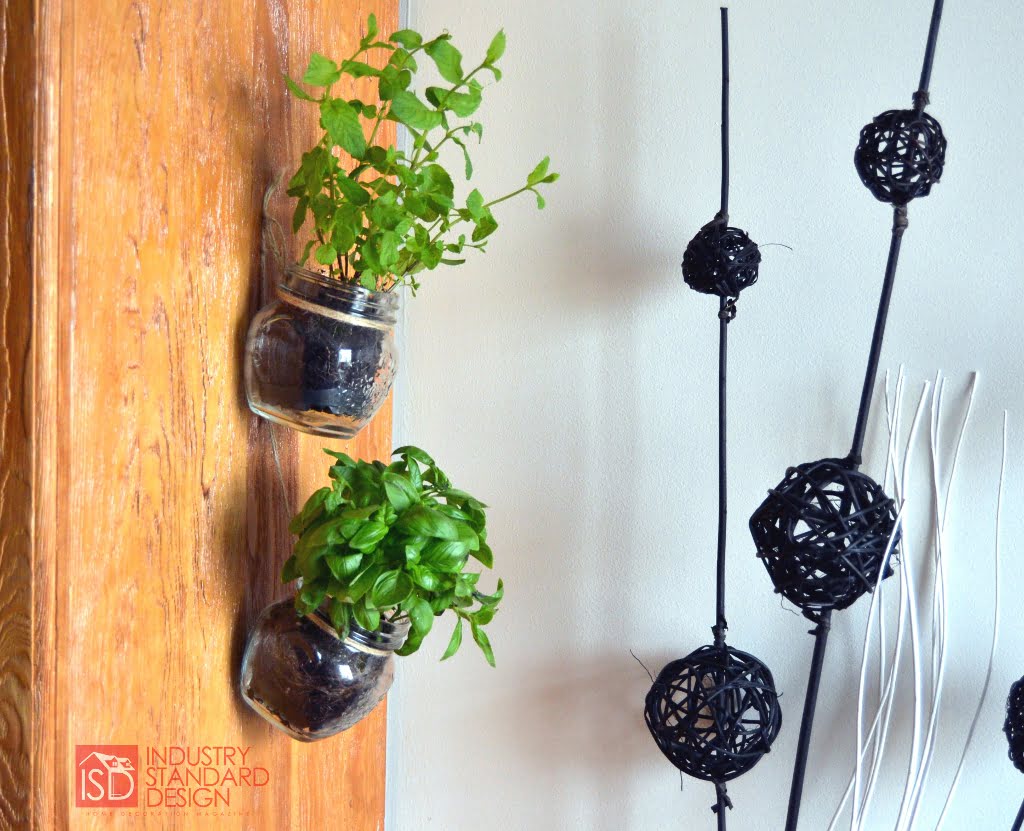 It may sound banal, but plants can make your kitchen look lively and elegant in a matter of seconds. You can choose from many plant species, from succulents and indoor trees to blooming plants that will undoubtedly brighten your space.
Herbs not only purify the air but have calming effects, too, so they will make your time spent in the kitchen more worthwhile. You can position them in several places, for example, around the windows or even on the island, but make sure they get enough light.
Pay Attention to Lighting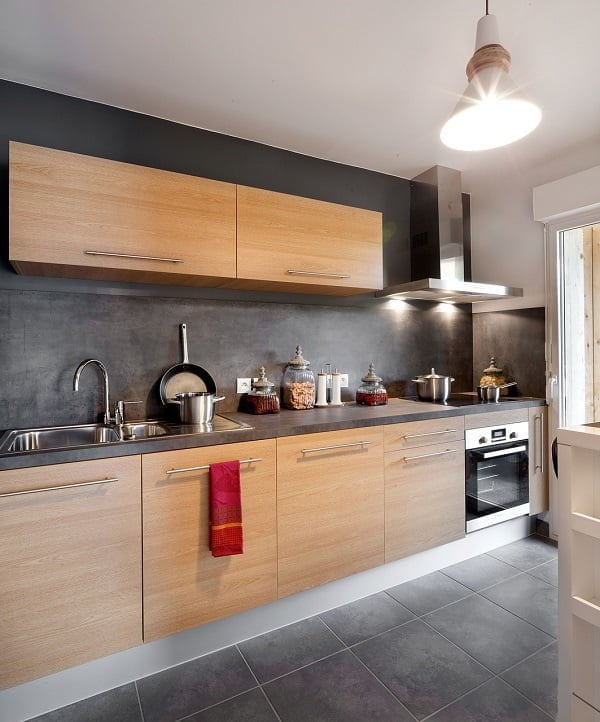 The kitchen lighting you choose can significantly impact your kitchen's look. You can hang pendant lights above the dining table or place them over the kitchen island for a special effect. Pendant lights come in various shapes and colors, so choosing a model to match your personality would not be difficult. This kind of lighting will not only ease your job in the kitchen but will also turn heads when gathering with family or friends for dinner.
Under-cabinet lighting is also an option if you want to add a little bit of accent to your kitchen. Plus, it is extremely helpful when cooking – you can safely prepare dishes and read recipes without being forced to move to the island, for example.
Organize Your Space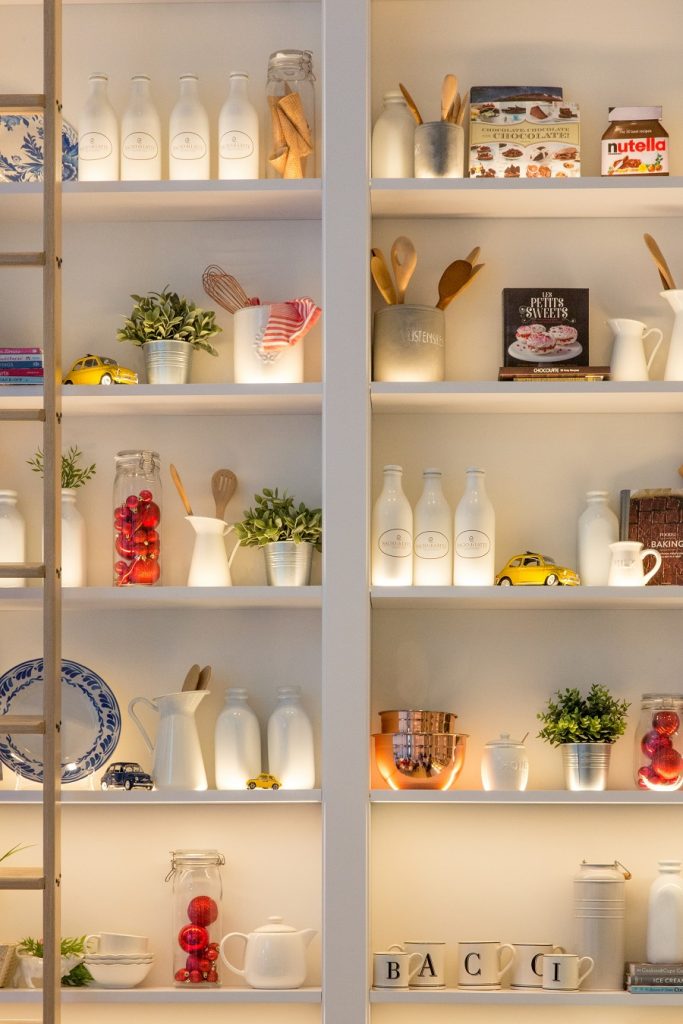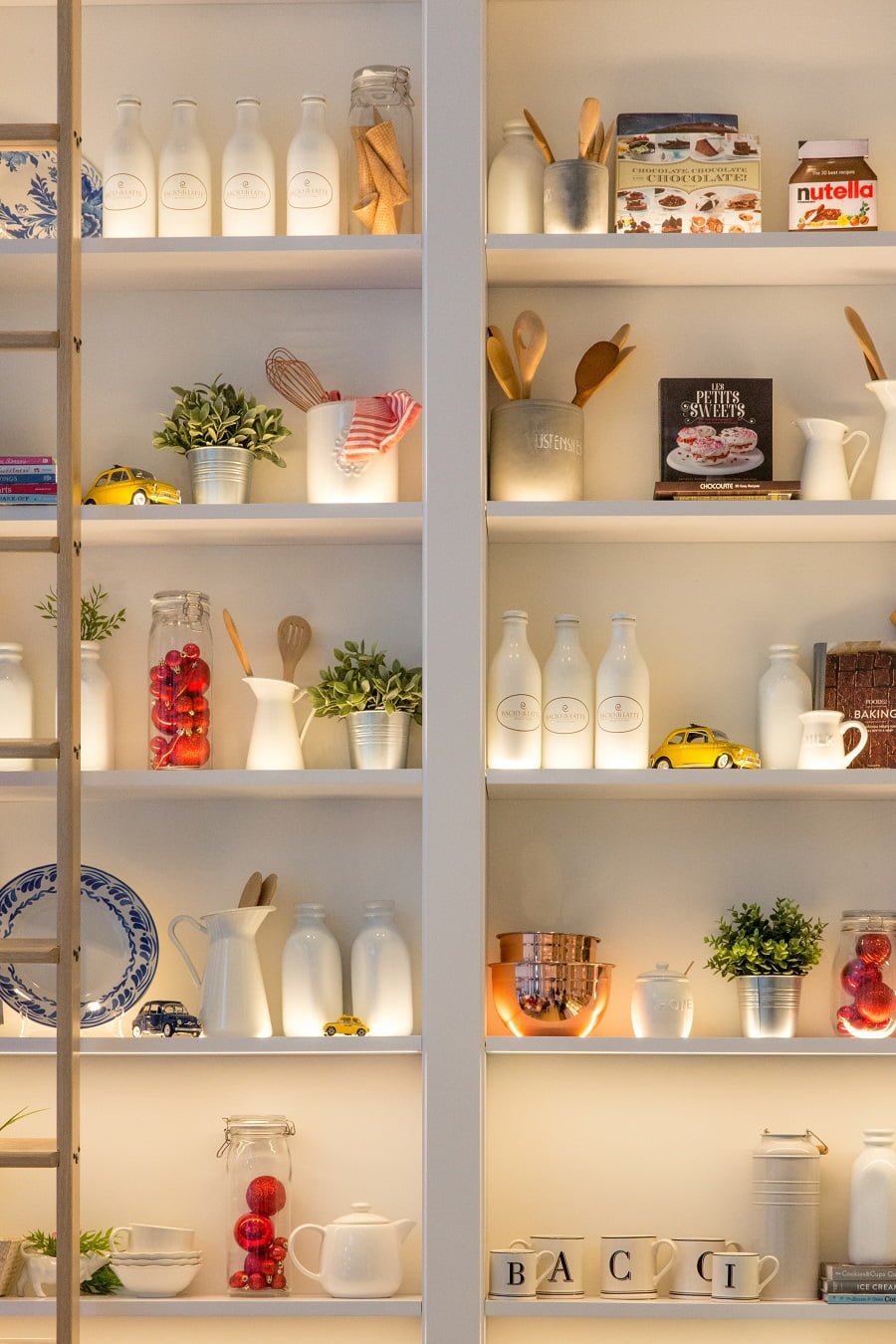 The kitchen is where so many things gather, and sometimes you have no idea where to put them anymore. It happens quite often because you do not organize your space correctly. Try to take a day off to organize all the things in your cupboards and sort them according to use so that the next time you need them, you know where to get them.
Also, if the space does not allow you to have more storage options, you can install open shelves, which look chic and are very useful. For example, they are a great storage alternative for kitchen utensils. If there is enough room left, you can add a touch of personality to the place by opting for some decorative items.
The Takeaway
Updating your kitchen does not always mean tearing down walls and replacing your whole furniture. Sometimes all you need to give your kitchen a luxurious look is following some of these simple ideas that we guarantee will make your kitchen look fabulous.
Recap
Liked this article? Here's what you can read next: