Last updated on October 22, 2023
Here's how to save money on new home construction in six budget-savvy ways. Read on!
Building a new home is exciting because you can get a house built just as you want. However, building costs are expensive, and the fees are only increasing. So you may be worried that you can no longer afford to build your dream home.
Fortunately, there are ways to save money on home construction to stay within your budget while still building the house you want.
Reduce Your Square Footage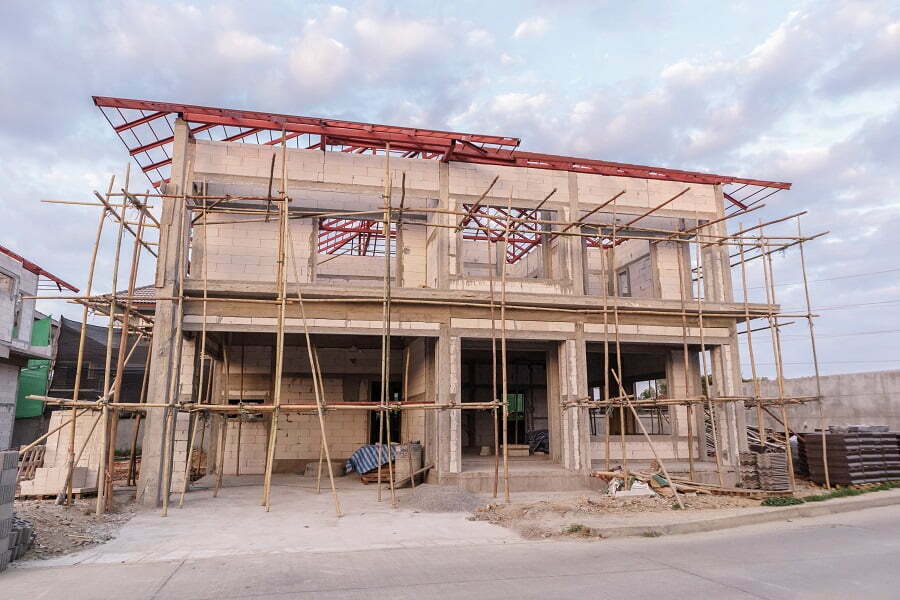 Even by a few hundred feet, reducing your square footage can mean a difference of thousands of dollars. Think carefully about your home and how much space you need. You may find that you can downsize.
There are plenty of plans that are lower on square footage while still feeling open and roomy. Take some time to explore plans for small houses to see if you can find a cozy design you like.
Act As General Contractor
If you know a little bit about the construction process, you can save some money by acting as a general contractor. 
The general contractor coordinates all subcontractors to build your home, but it may be something you can do yourself. You'll then pay the subs directly and avoid paying a general contractor.
Do Some of It Yourself
If you're a little handy, there are probably parts of your home that you can build yourself. For example, you can paint, install backsplashes, and do the final cleaning. As a result, you can save quite a bit of money. Leave jobs that require training – like the electric work – to the experts.
Shop Around for Materials
Check with several vendors before choosing your materials. Many will have discounts or specials that you can take advantage of.
Also, don't write off higher-end stores. You can sometimes find clearance items at a deep discount, sometimes even cheaper than what you'd pay for standard materials. You can get luxury items for less than the regular.
Buy the Building Materials Yourself
When working with a contractor or subs, you can often order the materials, deliver them, and pay for them yourself. Some contractors will charge you less if you get all the materials yourself because it's less work for them.
Buying yourself also gives you the option to find the best deals. Most contractors will use what they usually use, even if prices increase.
Don't Always Go with the Cheapest Option
Less expensive isn't always better. For example, if a subcontractor has a bid much lower than the others, try to determine why before hiring them. They may not do as high-quality work, and you may pay in the long run.
Sometimes making your home more energy-efficient can cost more, but you'll save on your power bill for years to come.
The Takeaway
Building a home can be stressful and time-consuming. Don't add expensive to the list, especially as construction costs rise. Instead, stick to these tips to keep your home budget-friendly and avoid paying more than necessary.
Recap
Liked this article? Here's what you can read next: