Last updated on April 6, 2023
To mount or not to mount the TV? These are practical alternatives when you cannot mount them on the wall.
Putting your television on a wall mount involves drilling holes to install the anchors. You can position the TV on a wall across from your seating in either the living room or the bedroom. Full motion mounts allow you to watch from a more convenient position.
It's all great, but what if you can't or don't want to use a wall mount? Wall mounting isn't as easy as a stand, and it takes some work to affix the anchors to the wall and then the TV to the mount.
Even though we know for a fact that mounting the TV unit is a brilliant space-saving option, it is possible that you won't be able to drill a hole in the wall for a variety of reasons (such as renting or having no free wall space).
And besides, the latest trend in decor around the TV is having a lot of wooden texture (in furniture ad wall decor.) You won't achieve that with the good old wall mount.
So here are your alternatives.
TV Stand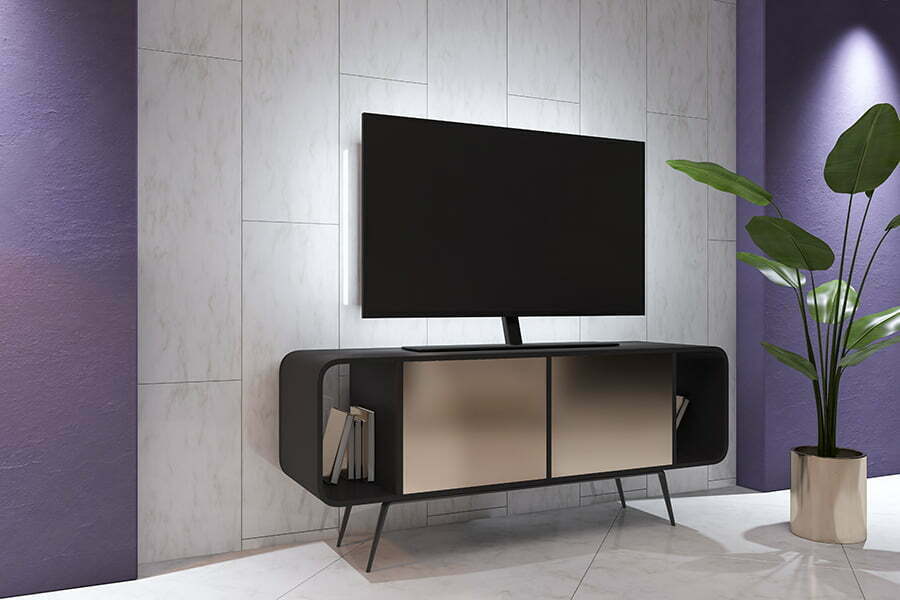 A TV stand is usually just one piece of furniture made for one purpose: to hold a TV. A stand can go in any room, but most people put it in the living or family room. They are the center of attention in the room they are in.
The general rule is to ensure that your stand is at least two inches wider than your TV. Also, your stand will probably say what size TV works best for its width. You can get a TV stand for less than $100.
A TV stand will be perfect for you if you constantly plug things in and take them out.
Also, having a TV stand on top of an entertainment unit gives you much extra storage space. You can easily hide all the wires, cables, and game consoles in your living room.
But here's also what you can do besides putting the TV on a stand.
Put It on a Cabinet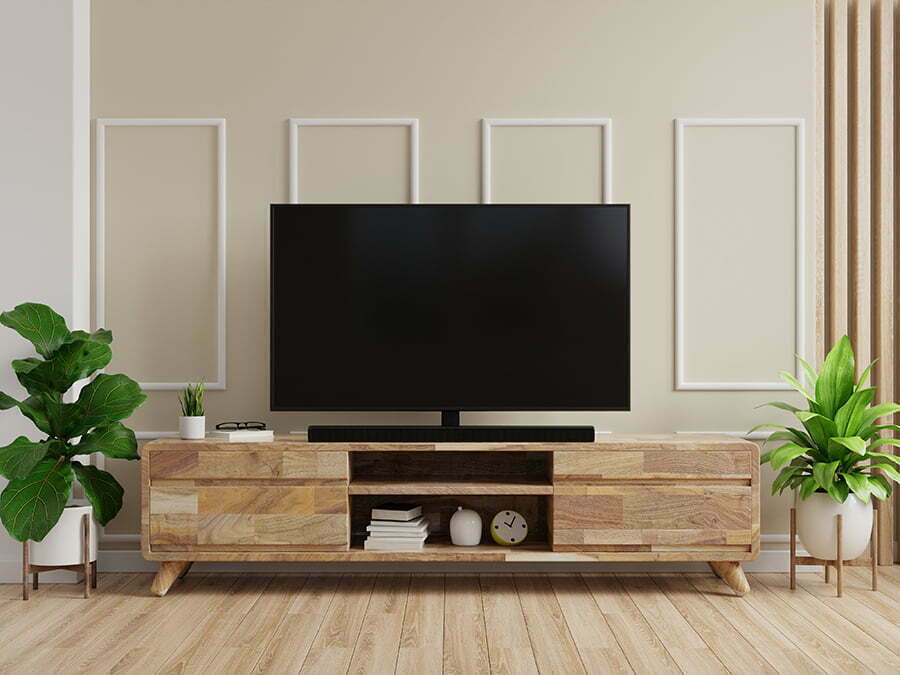 A television stand, media console, or entertainment cabinet are all names for a TV cabinet. It's a common term for any storage furniture that can hold electronics and media in your bedroom, living room, or media room.
A cabinet is usually used in the dining room to serve buffet-style food, but it also makes a great, sleek, low-profile place to watch TV.
Use the space below to store more electronics, movies, or supplies for a family game night. You can keep video game consoles, cartridges, and controllers out of sight using a cabinet-style piece as a TV stand.
For the best support, make sure the cabinet you buy for $100-$150 is a few inches more in length than your television's width.
Using Projectors Instead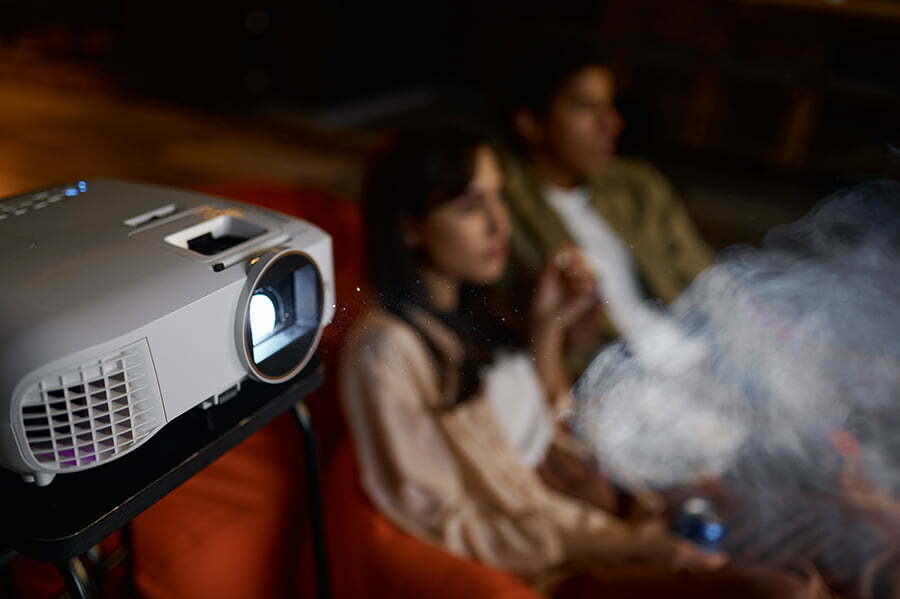 Any projector can function as a television, though you might need supplementary equipment.
With the right set of built-in apps, your projector could act as a TV the moment you unpack it. You can also hook your projector to a streaming device, cable box, or TV tuner.
You can get a low-end 1080p projector for less than $100. Compare the size of a cheap TV, which might be the size of a laptop, to the 100-inch display you get from a projector.
Put It Over an Electric Fireplace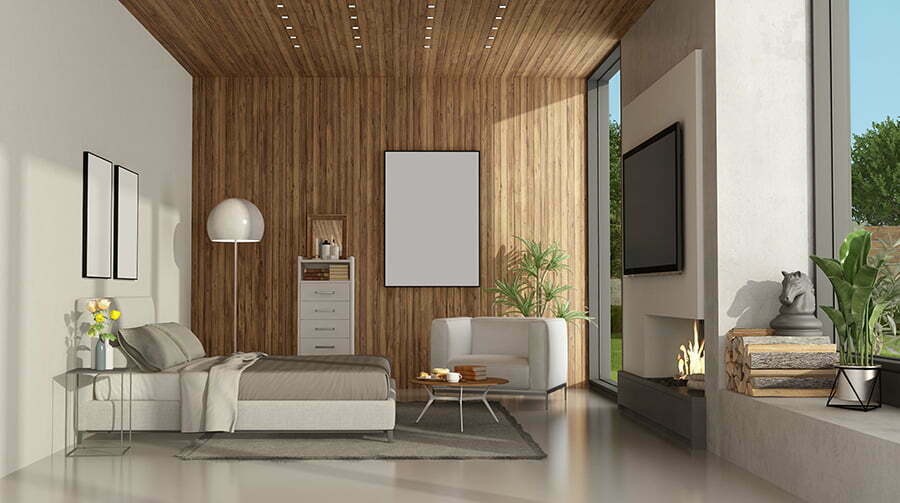 Most electric fireplaces are safe to place under a television because the heat is distributed evenly and comes from the front or bottom of the fireplace.
Don't let the size of your TV or electric fireplace compete with one another by picking the wrong one.
Check the temperature ratings of your TV to see if it can handle the extra heat that the fireplace will generate before you make any final decisions.
Some people find that mounting or resting their TV above the fireplace is a great way to free up floor space while creating a stylish focal point in the room.
Hybrid TV Stands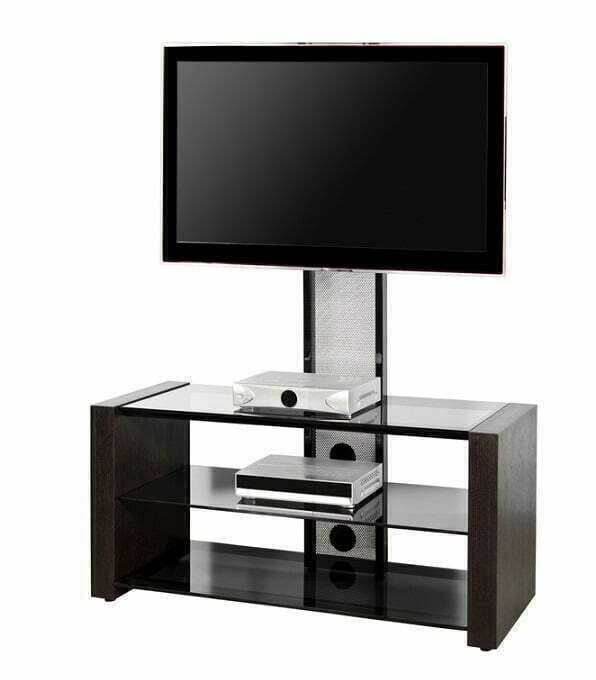 A Hutch, also known as a Hybrid TV Stand, is a large piece of furniture that typically features shelves, drawers, or cabinets on the bottom half and a centralized location for a mount that raises the TV above the cabinet.
This TV stand design can also function as a bookshelf or a place to keep board games in the home.
And typically, a cabinet will be constructed out of wood. The interior can be styled to give the impression of being either modern or retro.
Ceiling Mount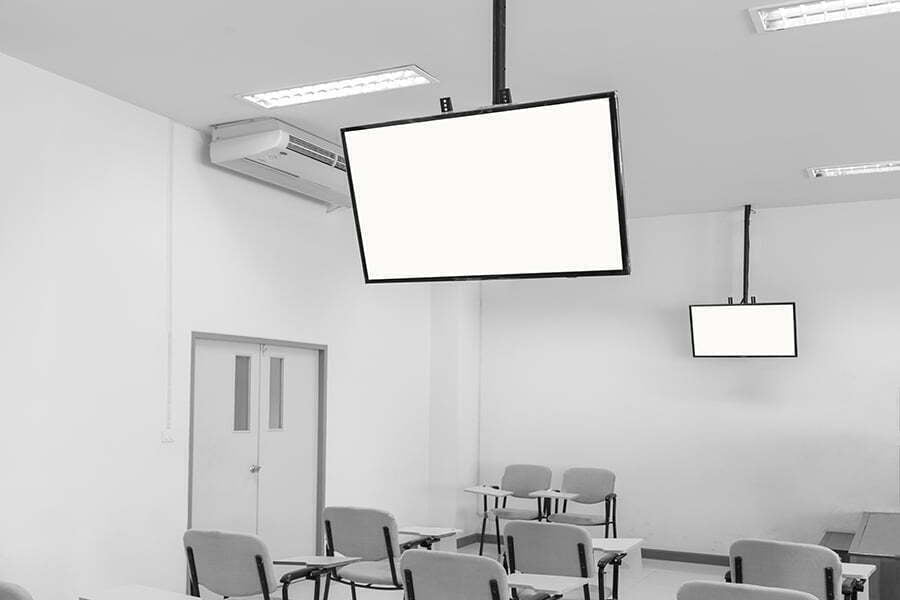 Ceiling mounts are another name for surface mounts, but in this context, the term refers specifically to mounts attached to the ceiling. It is possible to mount some surface-mount lights used in industrial lighting to the top using either a permanent fixture or a chain.
Fortunately, mounting kits allow a TV to hang from the ceiling. Some ceiling mount kits include poles extending more than 3 feet from the ceiling, while others offer full-motion brackets for hanging TVs from angled ceilings.
Tabletop Stand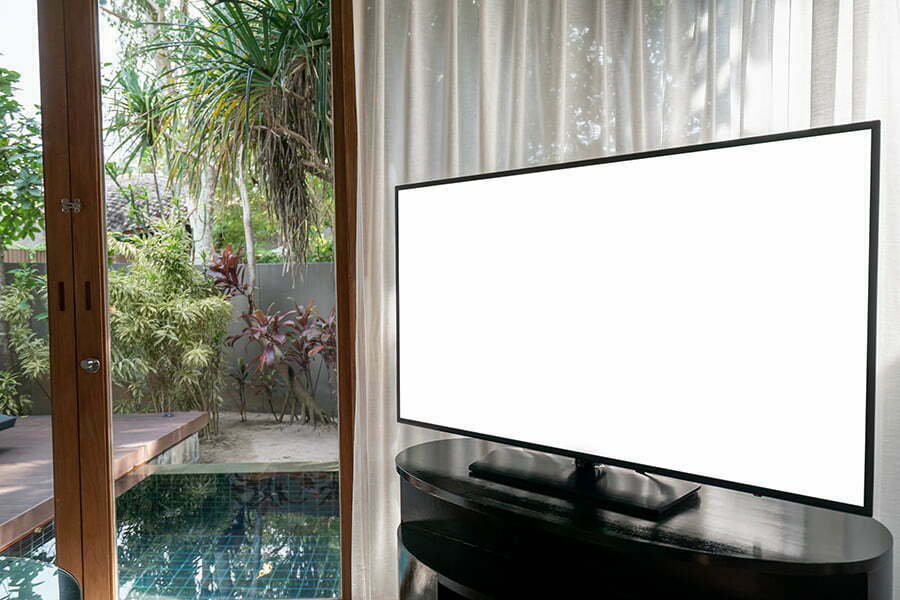 It may sometimes seem impossible to select the ideal location for your home's appliances. If you'd like, you can certainly place a television on top of a table in any way you see fit.
In most cases, if your television comes with a stand, you should be able to attach it to the device and then place it on a level, stable surface as long as the stand is included.
You might want to put your television on a table in your home, but you might not know how to do so correctly.
Check to see that the tabletop you intend to purchase will be able to accommodate the table. Raise the television so that the screen is pointing in your direction.
Mobile TV Cart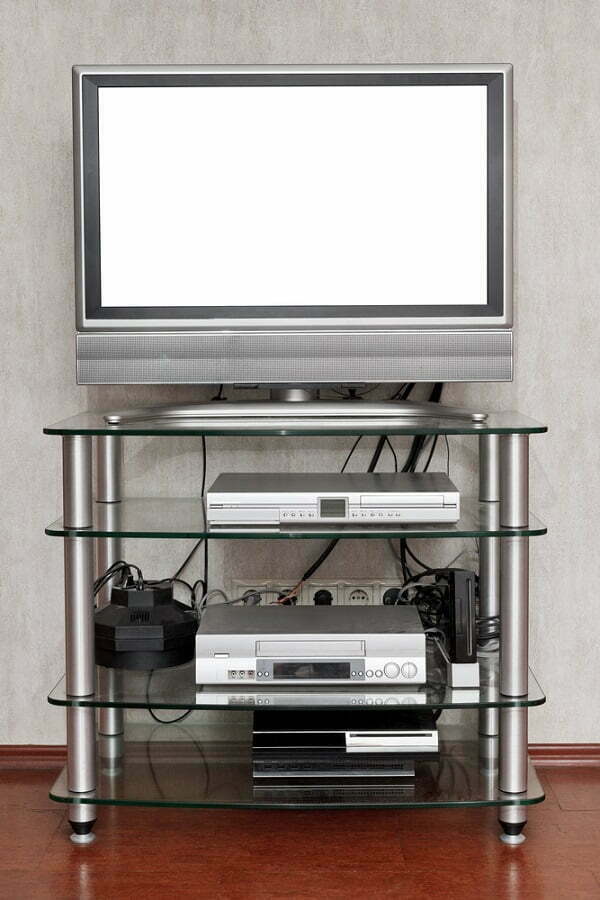 This sturdy rolling TV cart features a display mount that can adjust for height and the convenience of being a mobile cart.
Mounting in both landscape and portrait orientations is supported.
Additionally, it has a finish that is resistant to smudging. It costs around $100 and features vertical adjustment along the entire column, an anti-smudge powder coat finish, and removable casters for permanent installations.
Bar Cart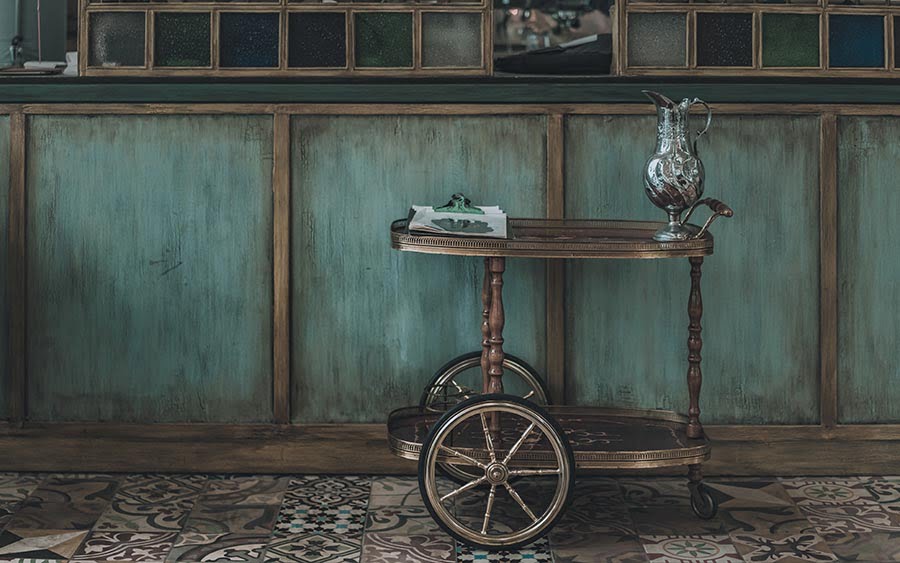 Since bar carts are available in a wide variety of designs, finishes, and price ranges, you should have no trouble locating one that is an ideal match for the aesthetic of your home.
After all, the cocktail cart's primary function is to serve as a location where drinks can be prepared and consumed, so make sure you leave enough room for people to move around.
Having a bar cart in the living room is not only one of the most excellent ideas for a contemporary living room, but you can also use it as a TV stand, making it one of the best ideas overall.
You can put the television on the bar cart and then place the bar cart in a stable position so that it will not move and drop the tv.
On Top of a Dresser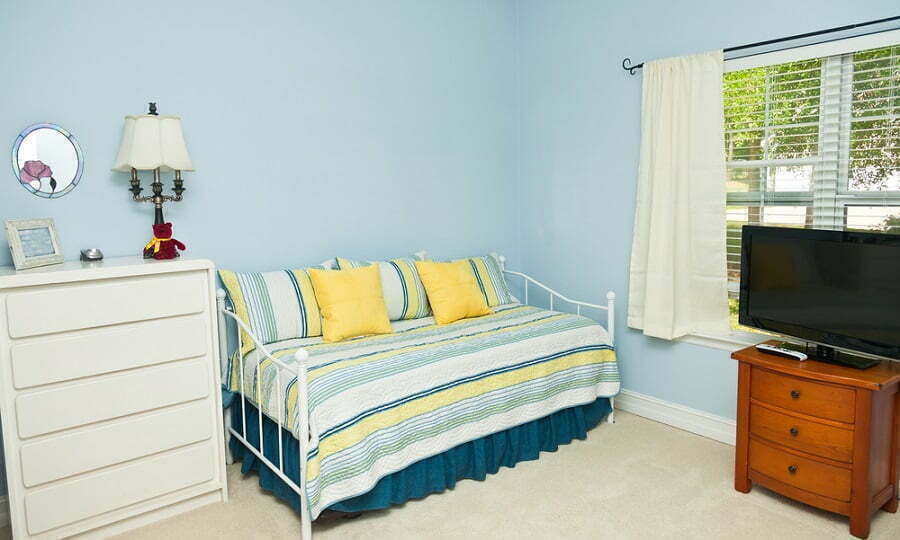 Using a dresser to put your TV on in a bedroom is an excellent idea. It is a great choice for many reasons, some of which depend on the size of the room.
It's an innovative addition to any home's storage solutions and works wonderfully as a cord concealer.
You aren't limited to the standard wooden bedroom dresser; instead, you can go for something more interesting, like a piece with intricate carvings or curved wood in a bold hue.
A dresser's adaptability is remarkable. Ensure the height is appropriate for the room. If you are using a lower, more contemporary dresser, it is recommended that you measure the size of your sofa to ensure it is not too low for you to watch television while seated.
FAQ
Do you need to mount my TV?
The best option is a TV mount if you have small children if you're short on space if you don't need extra storage (like for a bedroom TV). If you want complete placement flexibility, or if you want to be able to watch from various angles.
Is mounting a TV worth it?
Space-saving wall mounts are highly recommended. Mounting your TV on the wall can be an excellent space-saving solution if you prefer a minimalist aesthetic. Mounting the television makes it possible to fit a large screen into a small room, which is ideal if renting.
What purpose does putting a TV on a wall serve?
Because a TV stand or media cabinet would generally be needed, mounting your TV to the wall frees up a lot of valuable real estate on your living room or bedroom floor. It benefits those living in studios, one-bedroom condos, and other compact dwellings, making the living space more open and spacious.
Recap
Liked this article? Here's what you can read next: