Last updated on April 6, 2023
Accentify and beautify your space with these console table alternatives. They come in different sizes and shapes to fit your space!
A console table is a sturdy piece of furniture that accentuates your space, regardless of the size. The console tables come in various sizes, colors, and designs suitable for any style.
The most defining feature of console tables is the height. It's taller than a typical coffee table but shorter than your drawers. Usually, it's only thirty inches tall and is used as a unique addition to room decor.
However, the console table isn't all that. It can be used for other purposes as well. For small spaces, it can be used as a dining table alternative. Others use it as a breakfast nook or a bedroom vanity.
Read on to find all the possible styles of tables (tall and narrow) you can put against the wall as a useful and decorative console.
Writing Desk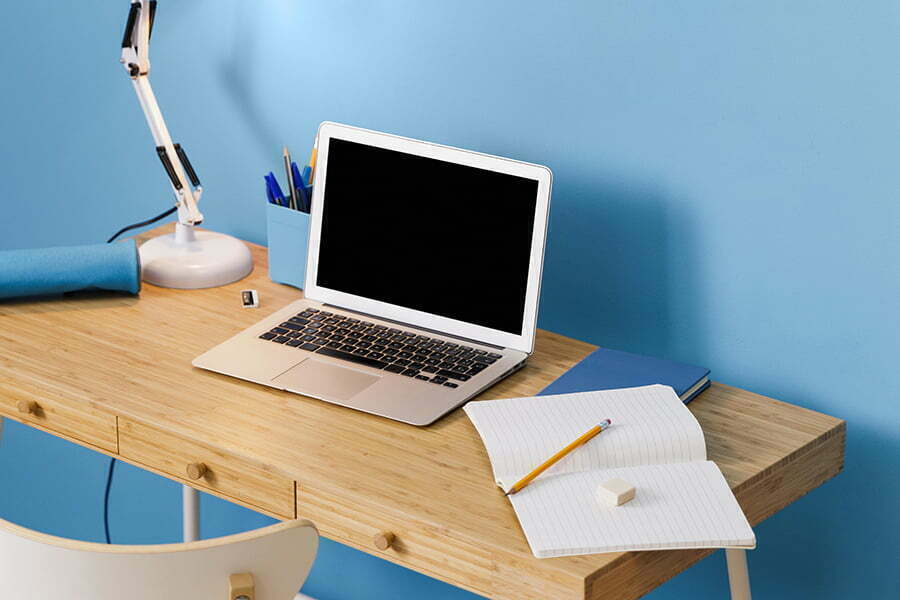 A writing desk is one of the console table alternatives that are the most incredible ideas for being functional and visually impactful. A desk alternative with a simple, compact design is ideal for smaller spaces. The desk could have simple storage components, including shelves and drawers. 
It should also provide the proper storage and work space for your basic desk needs. Just ensure that there is enough depth if the table is going to double as a writing desk and console table.
Dresser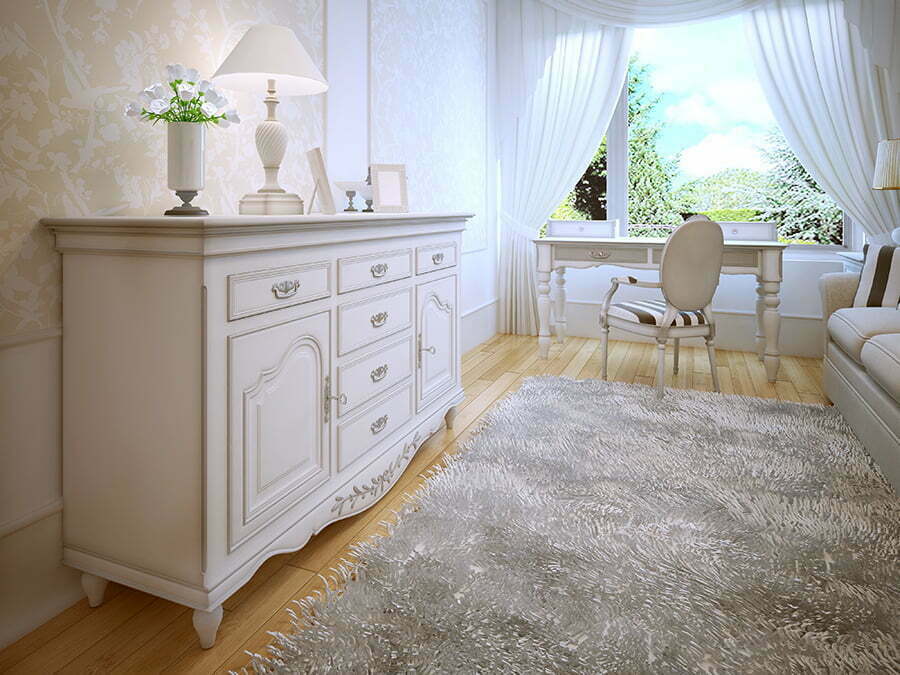 A dresser is a smart alternative to a console table. If your entryway or hallway is a bit more spacious than average, this larger form of a console table can be included in the design.
The additional surface area will provide more space for décor items, and the drawers will give extra storage space. If space permits, a dresser is a plus for added style and storage solutions in the hallway or entryway.
Bar Cart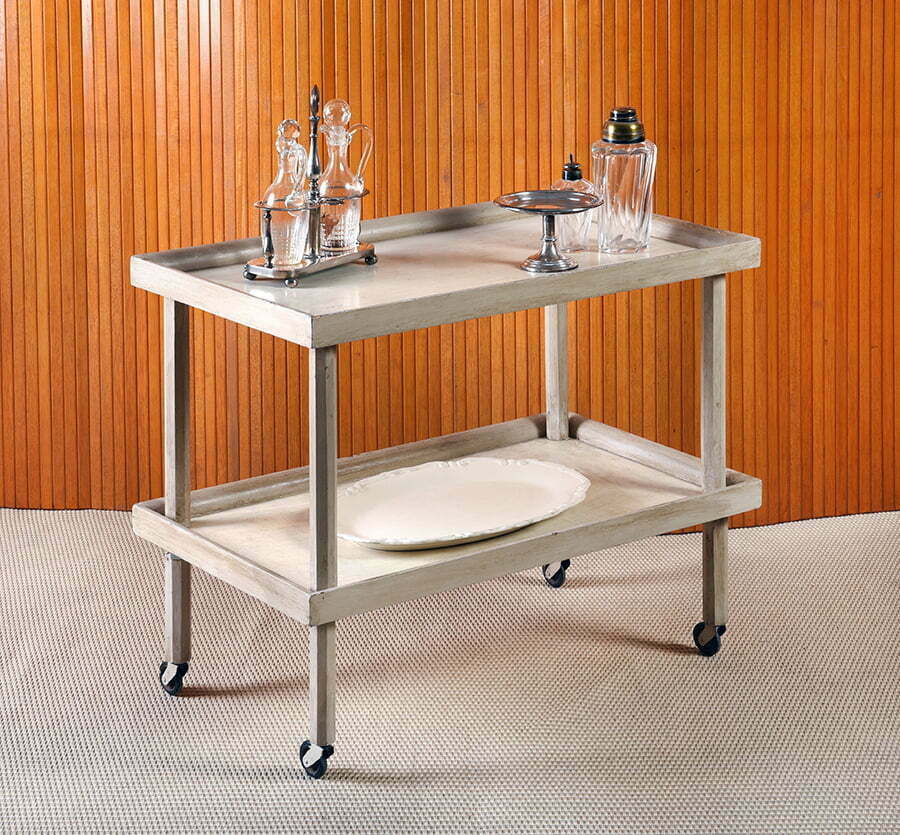 A bar car can seamlessly assume the position of a console table while adding to the home's aesthetic appeal. Fill it with an assortment of glamorous glassware and a selection of drinks.
Though they are so narrow, they still offer significant surface space for storage, making bar carts designed for small spaces great console tables. A bar cart is often made of metal which will add another flavor to your whole room.
On the top, display the delicate drinkware and the finest beverages, and place dinnerware and additional drinks on the bottom.
Wall Shelves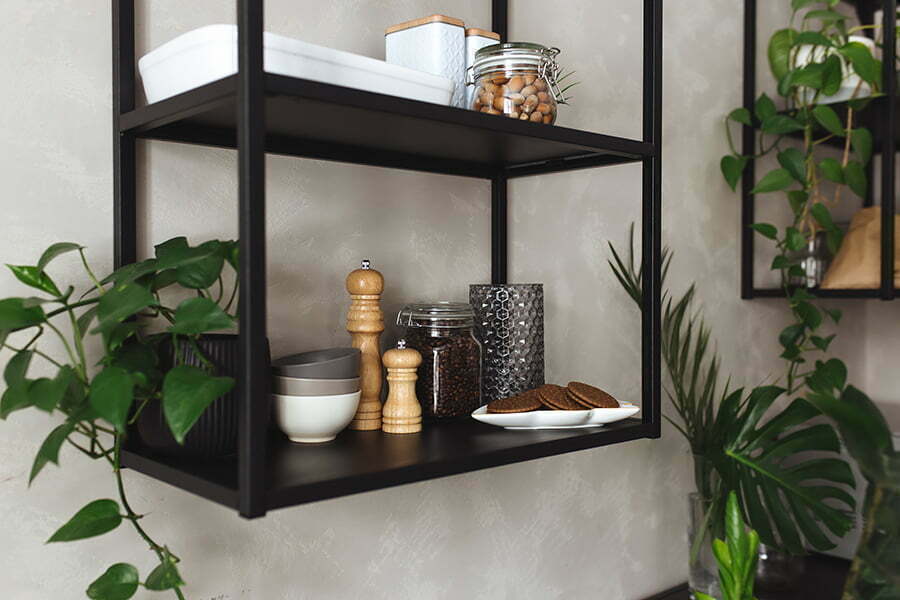 Using wall shelves as a console table is ideal for optimizing small areas and displaying all types of accessories. Enhance your interior by displaying books, souvenirs, and other items usually found on traditional console tables.
These shelves provide an avenue to eliminate wasted space and bring optimal organization to the room, making it much more functional. Your area will appear more elegant and uncluttered, while things are much more organized.
Small Bench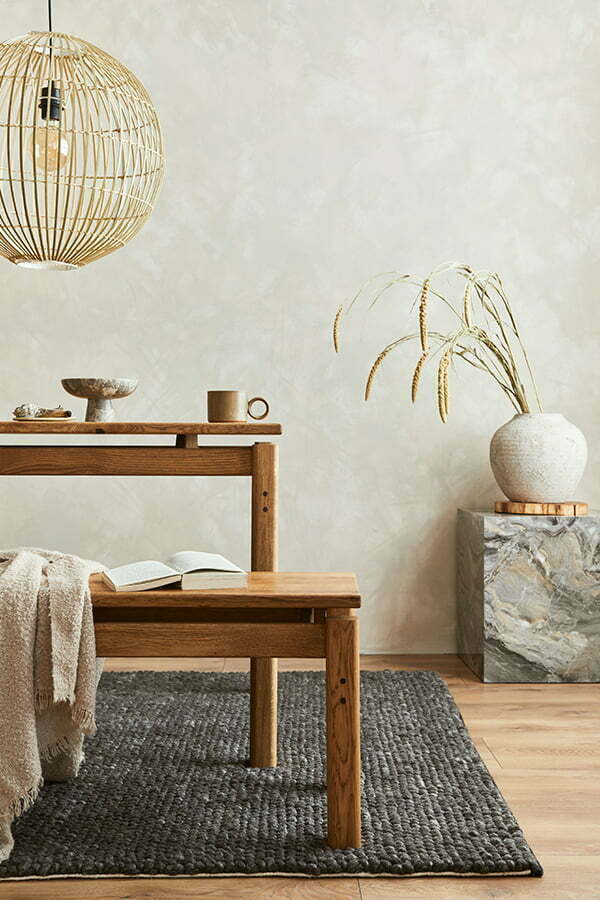 A small bench has the power to masterfully transform the hallway or entryway into the capacity of a console table. Benches are available in various sizes and designs; you can choose many different wood finishes. The white finish is classic and works in any interior. A black finish will pop in bright-themed decor.
This streamlined furniture is ideal to use as accessories and inject tons of personality into your home. Small benches are usually slender width-wise and take up very little space, leaving you tons of room to make your creative juices flow.
Bookcase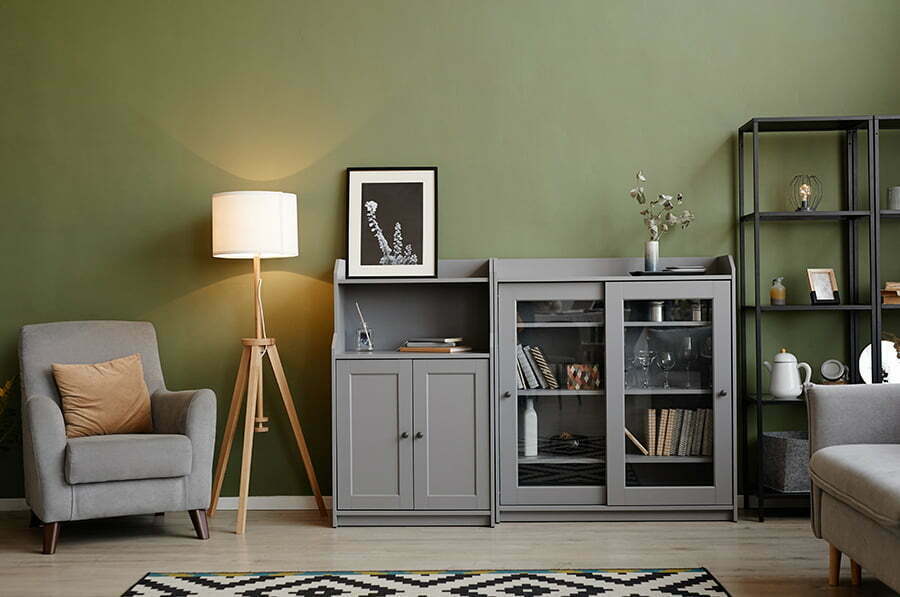 Using a bookcase as a console table provides a natural place to store books and displays some of your most prized possessions. However, you can repurpose a bookcase into a console table without placing a single book or magazine on the piece.
There is no limit to the creative maneuverings you can get up to with this alternative to the console table. Depending on the sizes of the slots, you can display plants and many other decorative pieces.
Hutch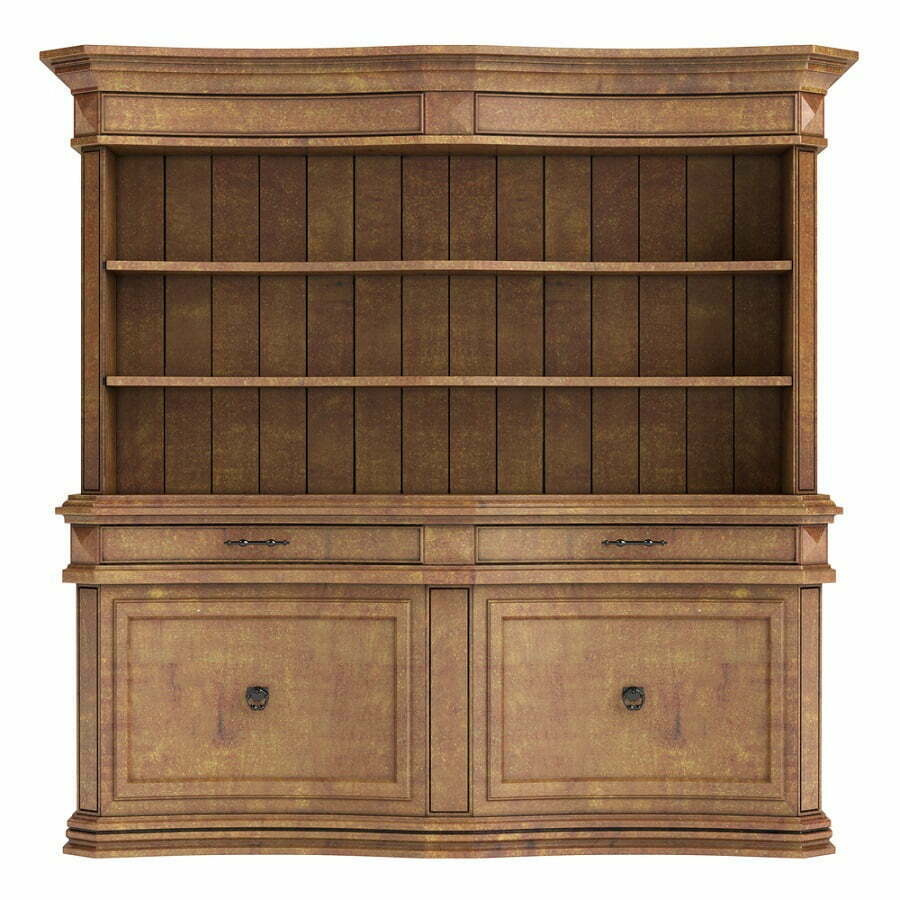 The bottom half of a hutch is typically the ideal size to repurpose into a console table that could seamlessly fit into a hallway or entryway. You can transform the look of your home with a painting and/or plant hung over this type of console table.
On the table's surface, you can display your favorite items, which could include baskets, vases, or whatever else will complement the space or otherwise appeal to your design sensibilities.
Wall-mount Table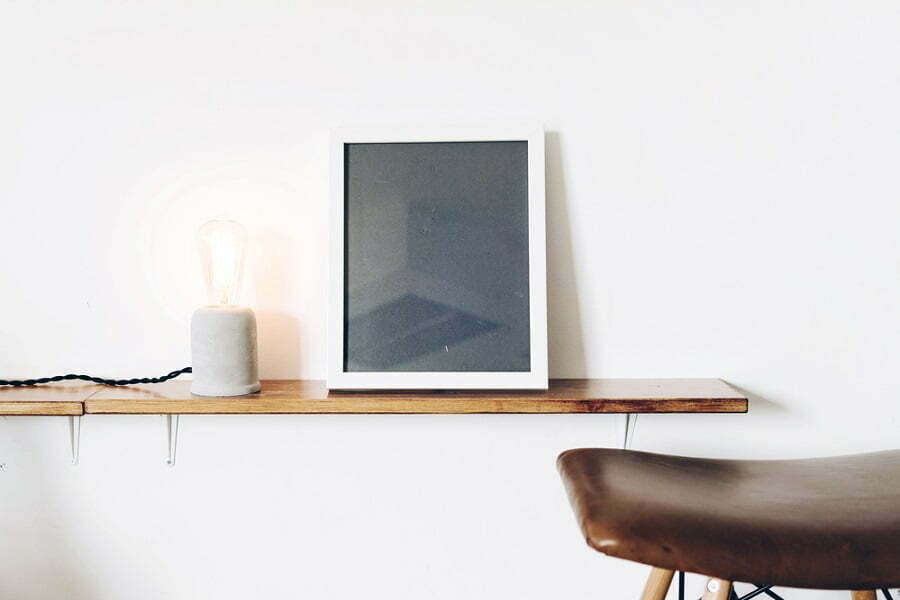 A wall-mounted console table provides the opportunity for a streamlined space that is loaded with style, function, and aesthetic appeal. If you have a more modern sense of style, you can go for one with integrated drawer handles and clean lines.
If you have a space-conscious home and won't be using it to store anything too heavy, go for a console table that is small in size and will not require a complex wall mounting system. This type of console table is a convenient and discrete storage solution for easy access to your items.
Goliath Table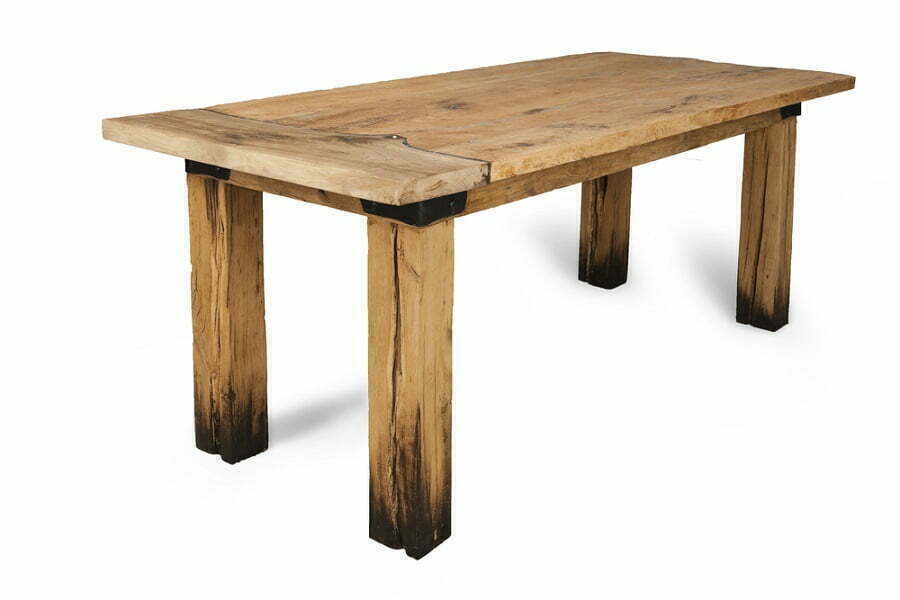 A Goliath table is big and long. It may be used as a console table in huge rooms. However, it will not fit a small area like an entryway or a small living room.
Apothecary Cabinet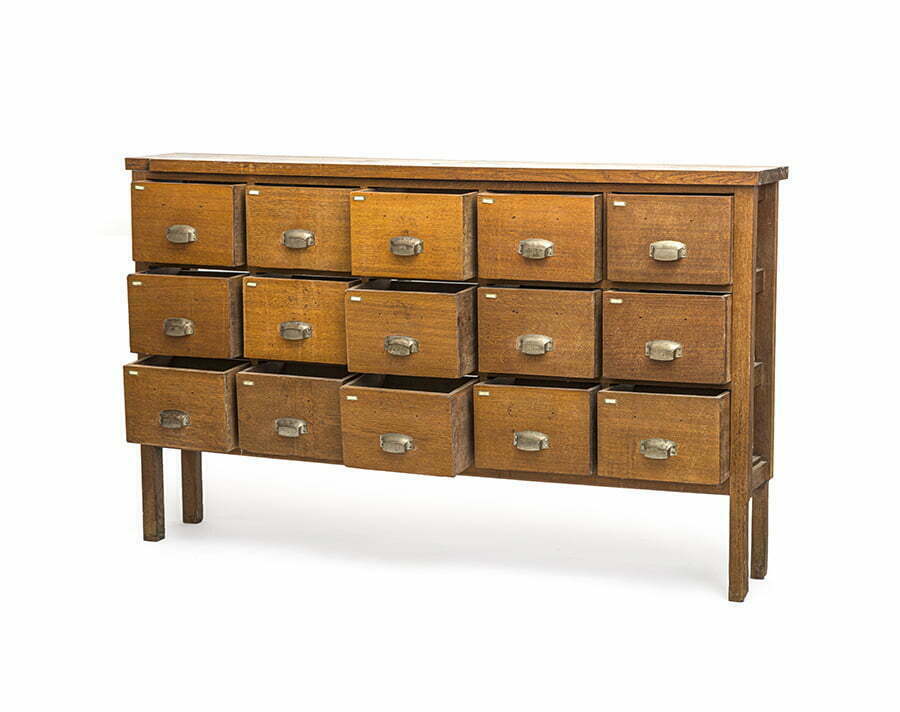 An antique apothecary cabinet can be used as an alternative to a console table to add a refined touch and make a bold statement in your hallway or entryway. This versatile piece of furniture can fit right into a modern design aesthetic.
Any Table with Storage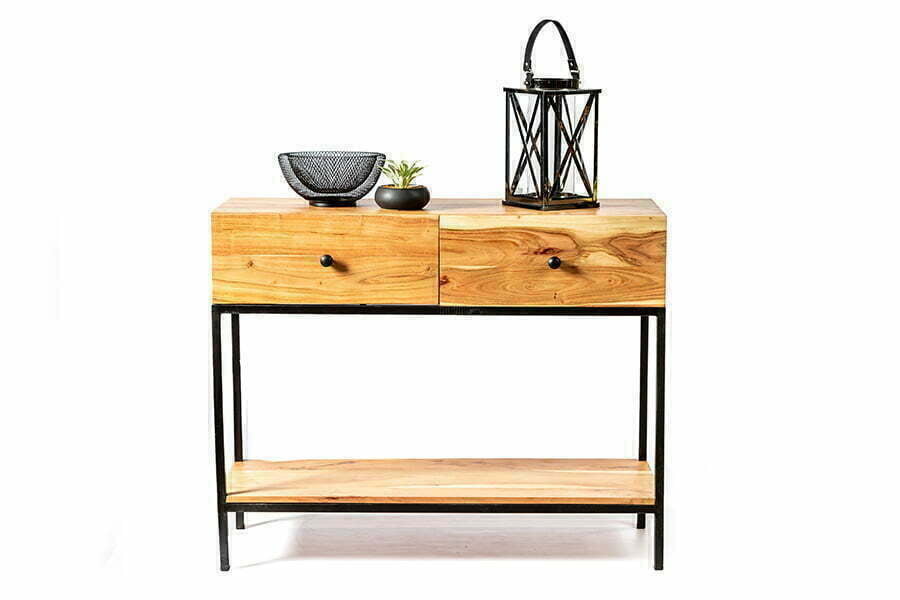 Any small, preferably narrow table with storage will function well as a console table. It will provide storage space (be it a table with drawers or shelves) and a surface for display items.
Buffet Table or Sideboard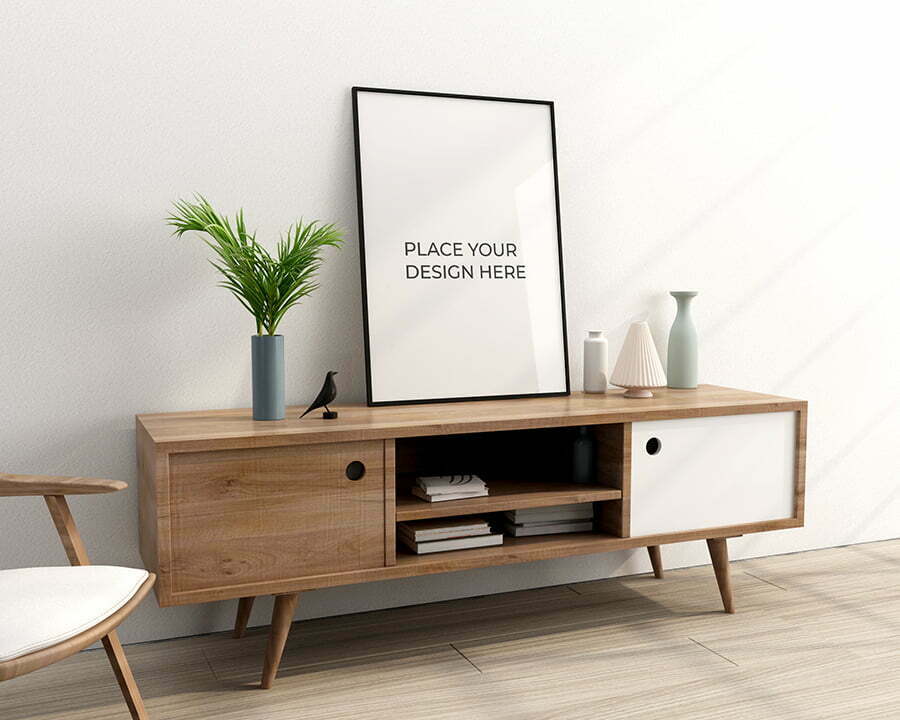 A sideboard or a buffet table works well as a console table, even if it's oversized. It can provide a lot of storage space if you have enough room where you want to place it.
Telephone Seat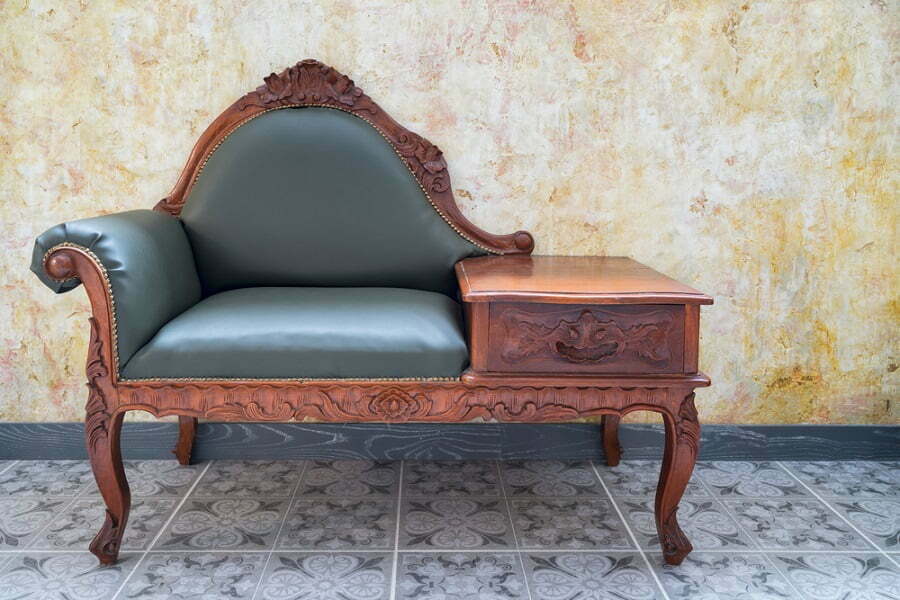 The aesthetic appeal and wide variety of telephone seats make them ideal as a console table alternative. For example, mid-century telephone seats can create a focal point as a console table, or you could choose a more rustic telephone seat to create a homely ambiance.
Whether it is small or spacious or long and narrow, you will be able to find decorative designer pieces and practical storage solutions with telephone seats.
FAQ
What can I use in place of a console table?
You can use any narrow tall table as a console table. As it is usually placed against a wall, the table should be narrow and offer a fair amount of storage and space for display.
What is the difference between a console table and a sofa table?
The main difference between a console table and a sofa table is that a console table is usually placed against a wall, but a sofa table is set against the back of the sofa. Otherwise, they are very similar in design.
Why is a console table so called?
The console table is so called for its structure. Traditionally, it's a slab supported with ornate brackets on the front and not embellished on the back (it always stands against the wall). The word comes from the French consolidate, meaning to strengthen.
Recap
Liked this article? Here's what you can read next: