Another week has passed and we have another set of top 10 home decor tips of the week. This time we have several tips on how to make your decor seem just a little unexpected and more interesting, as well as some useful tips for the kitchen and the bathroom.
Enjoy them and try something new in your home this week.
Contrast Paintings with Wall Color
Make a stronger statement with paintings and other wall decor pieces by contrasting their color with the wall color. For example, hang pictures with lots of whites on a black wall.
Reveal Your Geeky Side
Many of us have a geeky side and like to indulge in geeky things, if you do too, make it a feature of your home decor.
Collect Tiny Unexpected Items
Any vignette will be much more interesting if you include something unexpected in it. Collecting tiny whimsical accessories for that is a great way that doesn't require to commit.
Contrast Fresh Flowers with Wall Colors
Like wall art, flowers can be made into an accent by contrasting the colors.
Display Something Unexpected on the Coffee Table
It will get your guests talking if you include something unexpected on your coffee table, something more that just a vase with flowers and a bundle of books.
Mix and Match Patterns in the Same Soft Hues
As you know, mixing and matching patterns takes a lot of trial and error, but much less so if you use patterns in the same soft hue, and it makes a strong statement.
Decorate Your Dresser with Personal Items
Stumped with decorating a dresser? It can't be any easier if you take out your hat or a beautiful scarf and put it on display.
Invest in a Pot Filler Faucet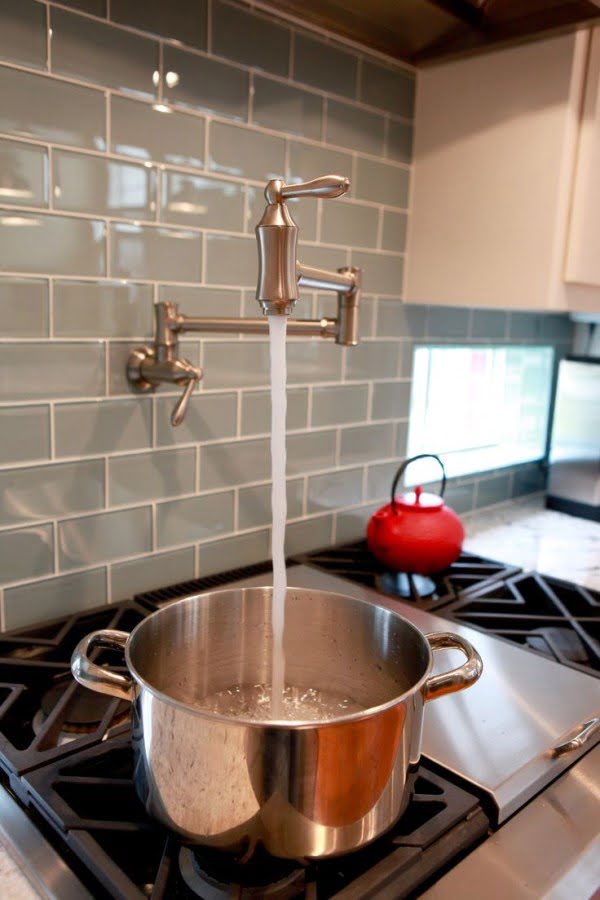 Functional design meets style with this useful contraption and you should consider one if you want to add a new accent to your kitchen.
Dress the Bathroom Sink
Your bathroom sink needs some style too, and you can add it simply with a vase of fresh flowers.
Install a Shower Wall Mounted Soap Dispenser
It makes your bathroom just a little fancier and more functional – a pretty clever idea to implement.