Last updated on October 1, 2020
Bring the greenery inside and refresh your interiors by decorating with houseplants. It's the classic decor technique that is ever popular.
Decorating your home with live plants is increasingly popular as an option to freshen up interiors, and we love this trend. It's a great way to make your home decor attractive for many reasons. Firstly, live plants add a very positive note to space, and there are so many creative things you can do with all types of plants.
From the simple but meaningful decoration of shelves and walls to brilliant indoor trellises that make your home come alive. Check out these ideas and consider adding indoor vines to your home decor as well.
Decorate Shelves
A simple way to decorate a shelf with the vine is to let is sit and grow down freely. It mainly adds substance and interest to open shelves.
Hanging Vine Planters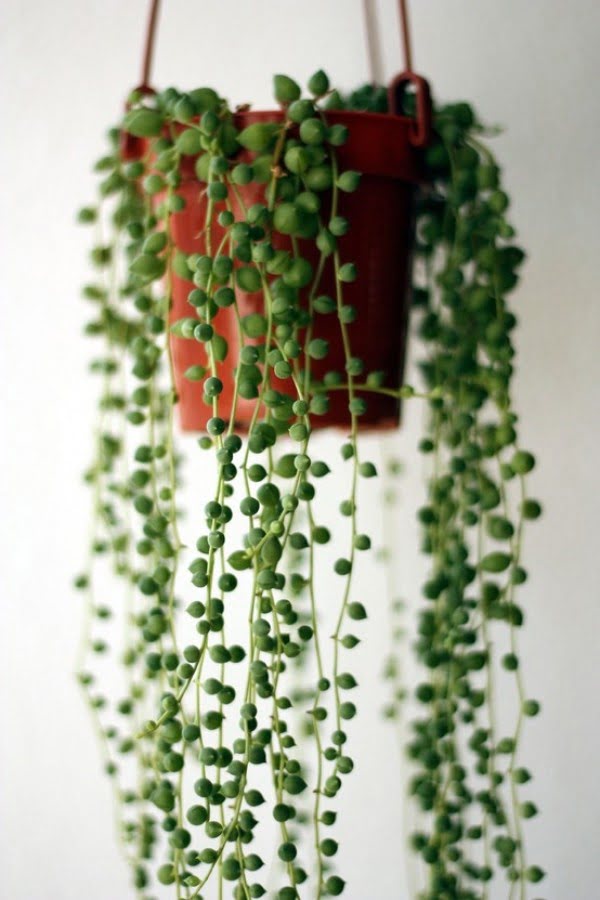 Simply hanging planters from the wall or ceiling is a quick way to add a vine plant in just about any corner of your home. And what a great option it is.
Picture Frame Planters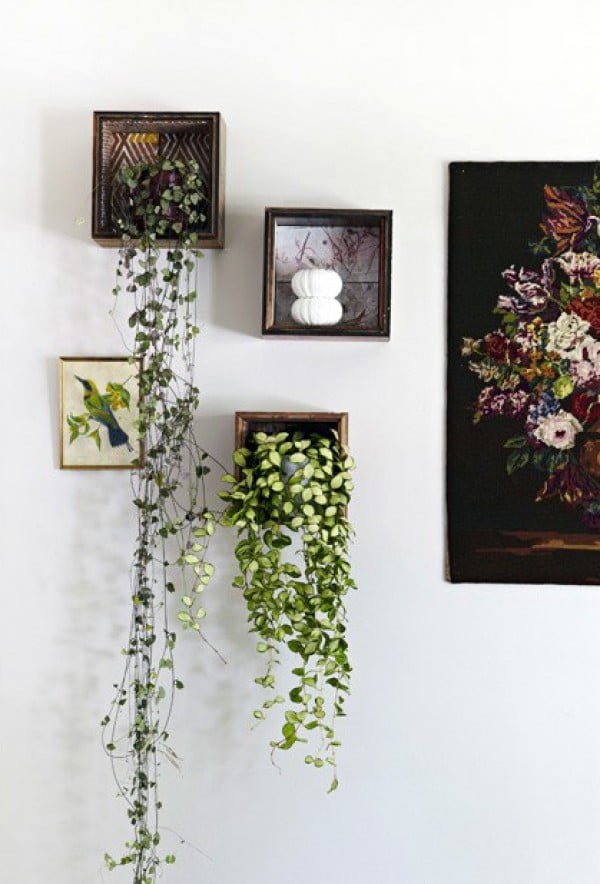 This is one of the most creative ways to decorate your home with vines. A picture frame that incorporates a planter is a whimsical and exciting way to add plants to your wall decor.
Simple Rustic DIY Indoor Trellis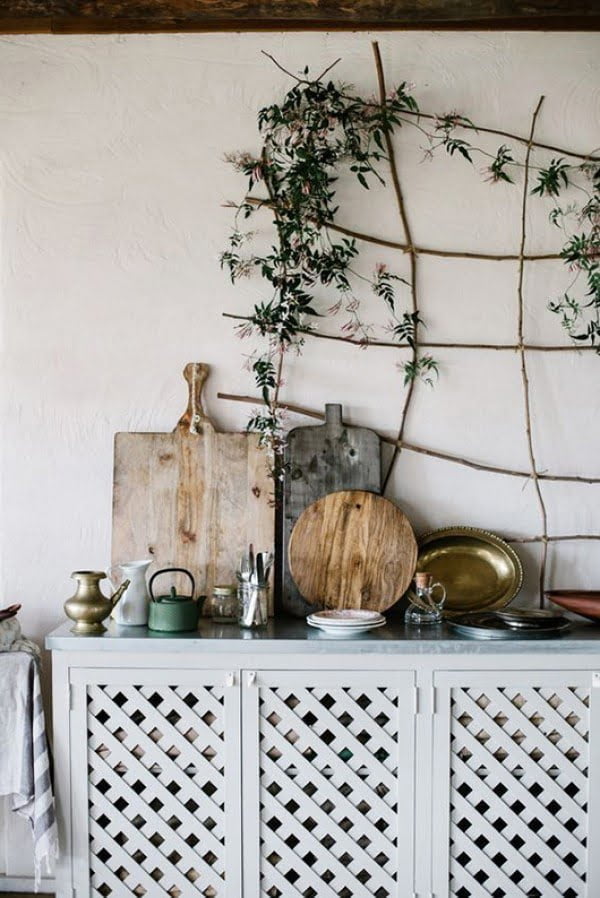 We love this quick and easy trellis for the kitchen wall. It's made by simply tying branches together in free form, and it makes the perfect structure with a lot of decor interest in rustic style.
Suspended Vine Planters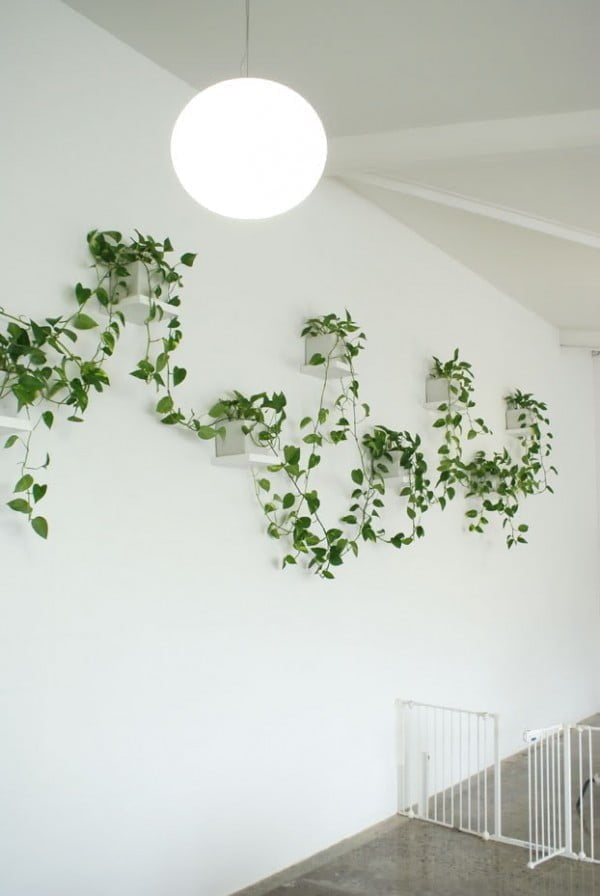 Positioning suspended wall planter shelves gives you a way to create creative wall decor compositions with the vine.
Hanging Corner Vine Planters
Hanging a vine plant in the corner of a room softens the edges and removes the boxed out effect. Climber vines can also further add to wall decor.
Rustic Planter Beam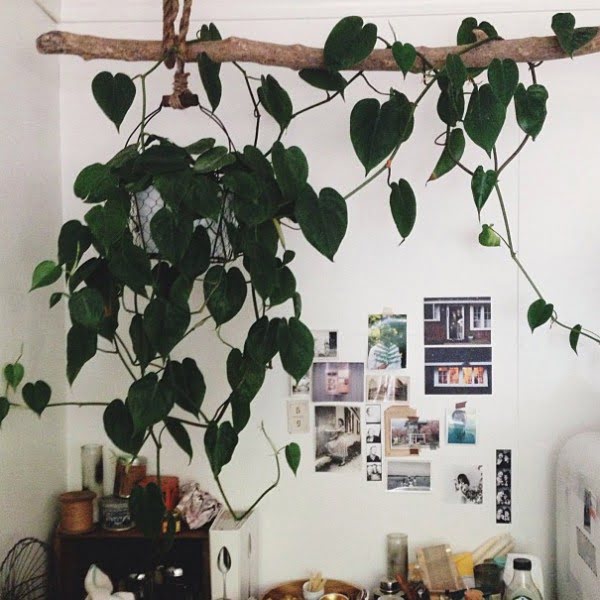 A rustic beam provides a place for the indoor vine to grow, and it makes an excellent decor accent. It works well in minimalist decor.
DIY Indoor Trellis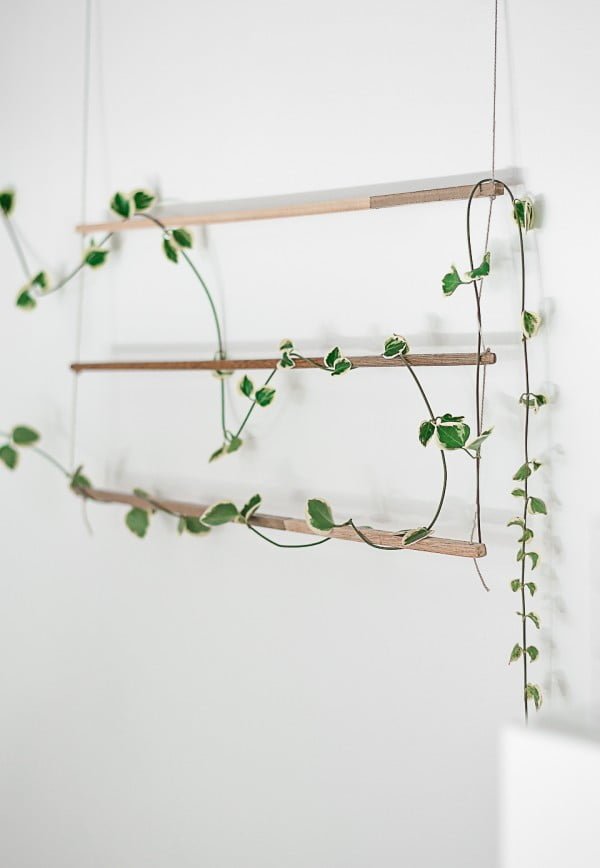 An indoor trellis can come very simple. Here's a DIY option that you can easily make for wall decor.
Shower Vine
Having enough natural light in the bathroom gives you an option to grow plants. Indoor vines look great in this space.
Outdoor Planter Inside
If you're looking for a shabby chic accent for your home decor, try bringing an outdoor vase inside. It's unexpected but very appealing.
Vine Curtain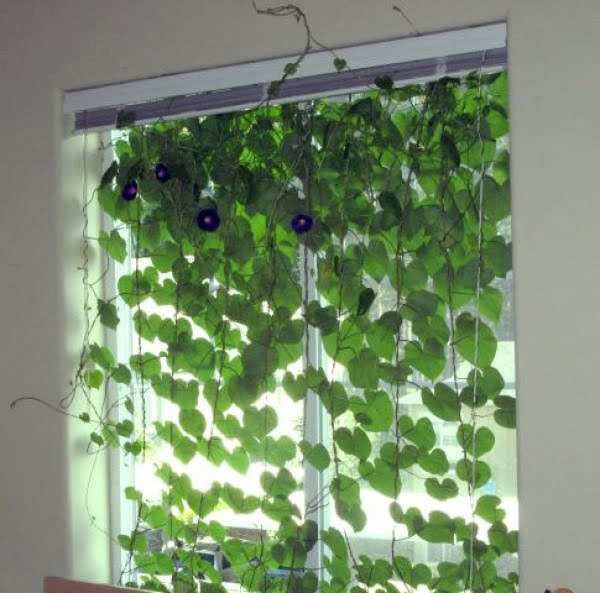 This idea is simply brilliant. Grow indoor vine in the window to create a live curtain.
Full Wall Vines
Vine can easily decorate an entire wall in its natural pattern. It gives the decor an instant, boho vibe.
Window Vine
Growing plants that need lots of sunlight close to the window is necessary, but you can take it further with vines by letting them embrace the window frame itself.
Bookshelf Vine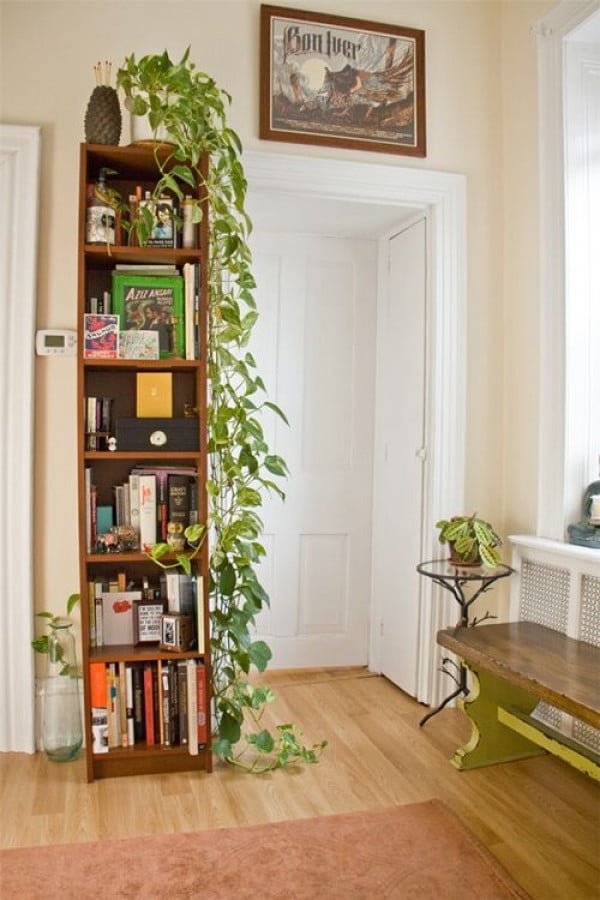 A simple bookshelf placed in this position is boring, but adding vine to it changes the look altogether. It's a great example of how plants can transform home decor.
Door Curtain Vine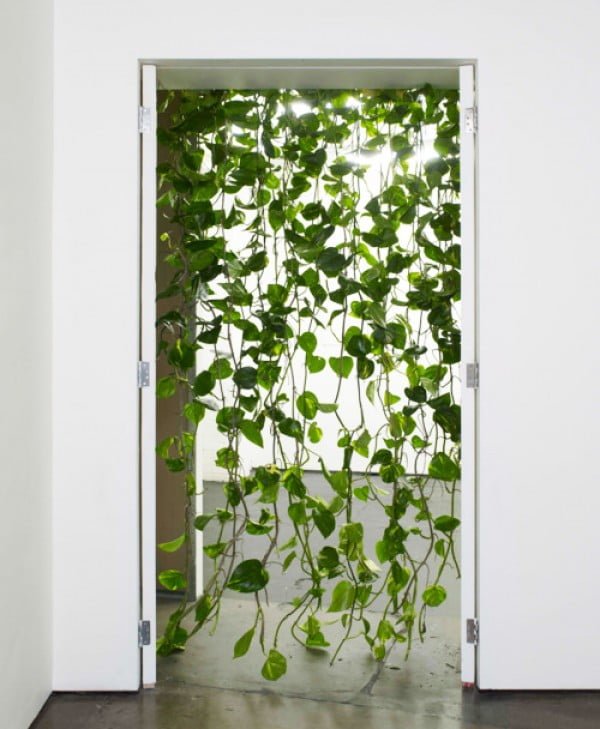 If you need to separate space with door curtains, try a live vine plant. It's a committing project, but it may be just what your home decor needs.
Wall Mounted Pods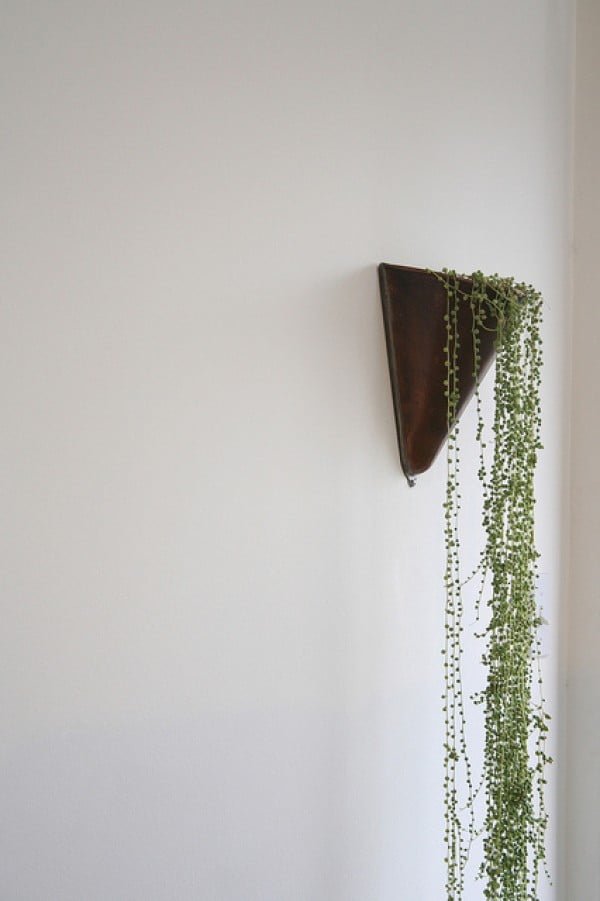 A simple wall-mounted planter with a delicate string of pearls vine is a thing of classy beauty.
Shower Curtain Rod Trellis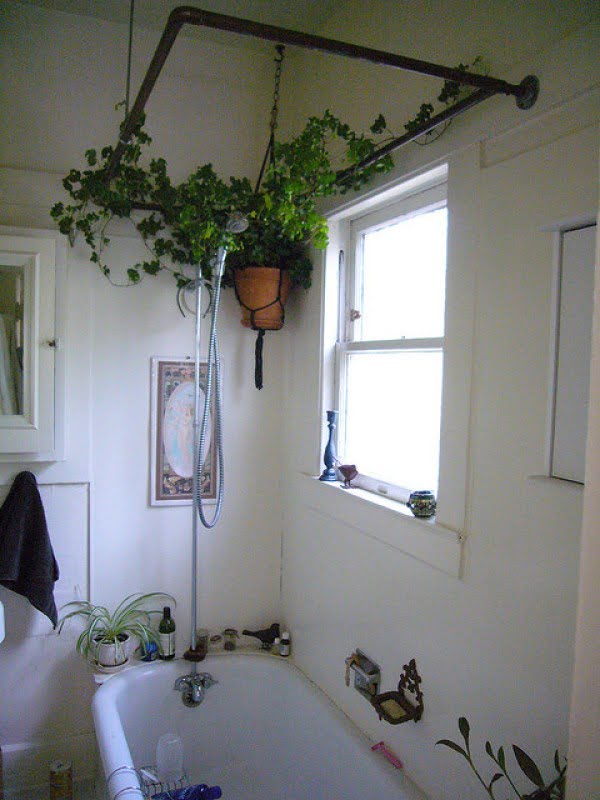 Natural light in the bathroom gives you another option to use the shower curtain as an indoor trellis. Simply brilliant.
Bedroom Vine Trellis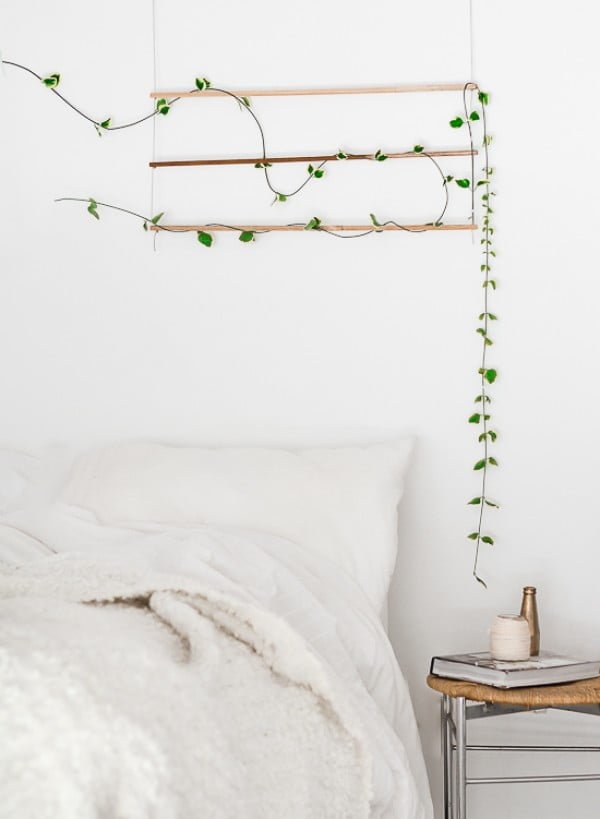 Create an accent headboard with a vine trellis in your bedroom. This simple idea can completely transform your room with minimal effort.
Let It Grow on the Wall
Letting vine grow freely on the wall is perhaps one of the easiest ways to decorate an empty wall without having to resort to boring wall pictures.
More Indoor Vine Trellis Structures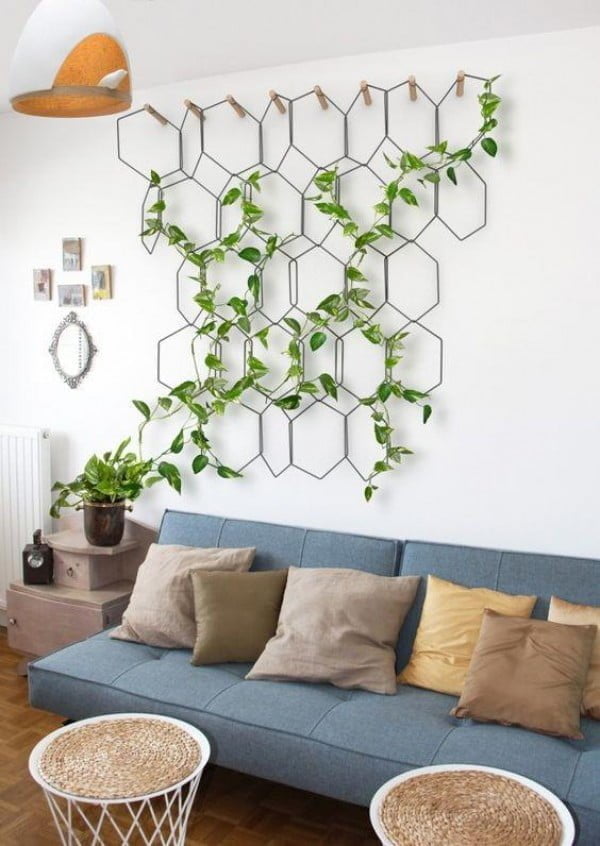 Here's another indoor trellis structure for wall decor. Install it and let the plant do the rest.
Bathroom Vines
Bathroom decor comes alive with the help of vine plants.
Indoor Vines in Industrial Style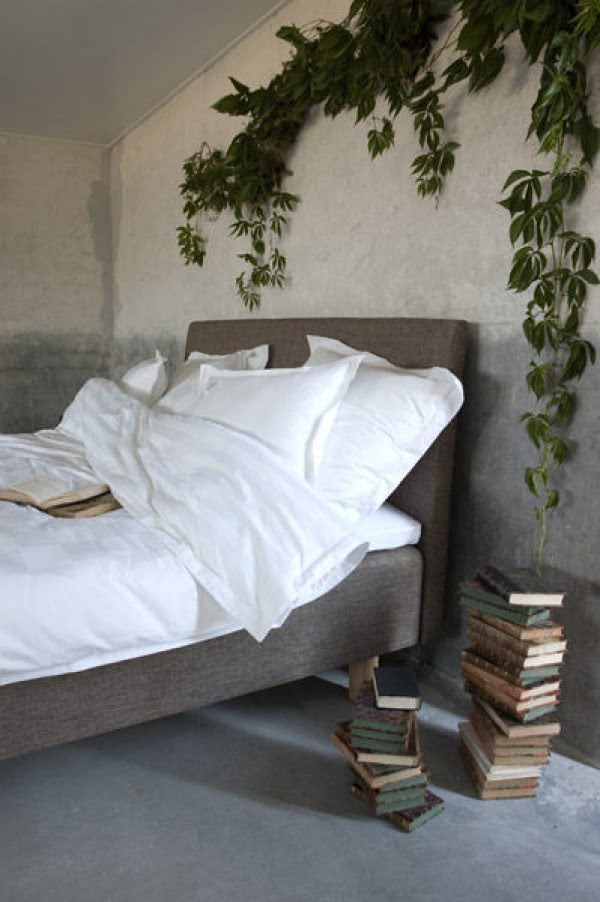 Indoor vines look particularly attractive in industrial style decor with some modern elements.
Decorative Fruit Trees
If you care to commit to growing a fruit tree or two (like citrus trees), you'll be rewarded not only with fresh greenery and pops of orange and yellow but delicious natural scents too.
Mini Indoor Garden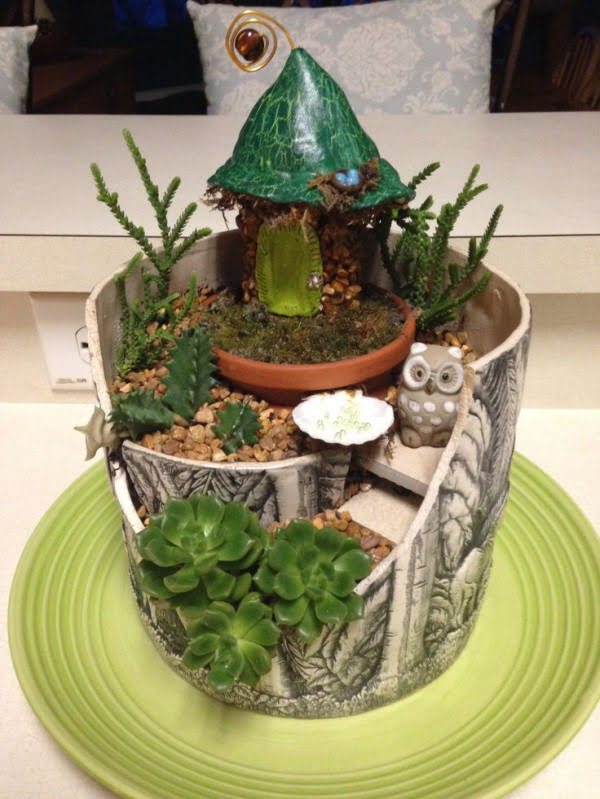 Have a creative side that needs to be fulfilled? Try creating a gorgeous mini harden that can live on a window sill. Succulents are perfect for this, but you can use any type of houseplants.
Teacup Planters
Your old teacups make perfect planters for small houseplants. Pick vintage cups for a beautiful addition of pops of color and patterns.
A Tall Plant
It's almost impossible to avoid the boxed out feel in a room unless you do something about those edges. Tall houseplants are perfect at this because they will add depth instantly and soften the edges placed in any corner.
Place Plants in Corners
And if you do not care for a big plant which can be quite committing, put a smaller houseplant on a stool or a side table and place it in the corner.
Decorate with Orchids
Houseplants are great for your home decor (especially in spring), but orchids have a special place because they add elegance and they can last for months.
Houseplants on Every Window Sill
If your home has window sills, it's a no-brainer to put at least one plant on every ledge yet it's so often forgotten. And even if you don't have the privilege of window sills, you can still place houseplants near the windows where there's plenty of light.
Decorate the Kitchen with Fresh Herbs
Growing your herbs is not only healthy but has great decorative value if you use, for example, suspended wall pods.
Research Every Plant
Whatever you do, always research your plants before you bring them home. You have to make sure the conditions in your home are sufficient enough for any specific type of a houseplant to live.
Recap
Liked this article? Here's what you can read next: