Last updated on September 23, 2019
These DIY trellis ideas will help you revamp your garden in a jiff. Read on to learn how to build it.
Spending some time daily revamping your garden is not only therapeutic but can also transform your backyard into such a beauty. Depending on your location in the world, it is that time of the year when you would like to spend as much time as possible in your garden. This is especially if the weather is warm, and there are no rains. What better way to spend some quality time in your garden than getting engaged in learning some amazing DIY Trellis projects to prop up and improve your garden?
How to Build a Trellis?
Here are the basic steps:
Choose the wood boards for the project (2x2s work great).
Measure and cut the wood.
Attach to create the frame using nails or screws.
Stain the trellis.
Set it up in the garden.
Using these steps you can follow any plans to build a trellis yourself.
Trellis has numerous and varied functions in your garden. This can explain their popularity in both cheaper and expensive landscape garden designs. In this article, we show you 20 amazingly simple as well as engaging DIY Trellis projects that can transform your garden into a small paradise. You can pick your favorites and try them out in your garden this season.
Chevron Lattice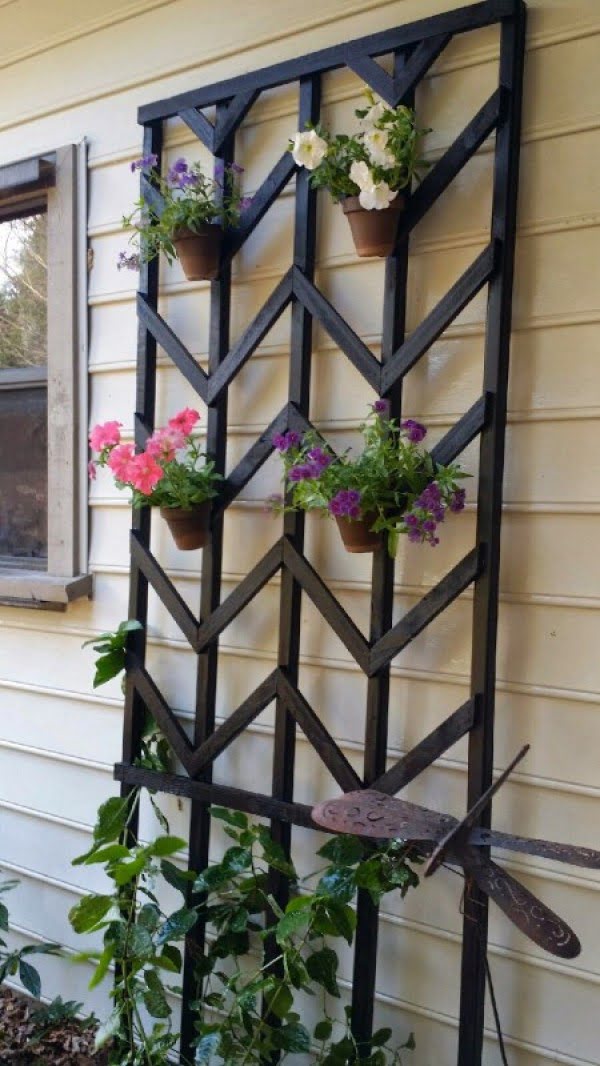 A chevron lattice or an open fretwork is always an amazing way to add some pomp and color to your garden without necessarily overwhelming its space. You can use it to easily decorate your interior or garden, especially when you want to add some height to a given space, by following this tutorial.
Ladder of Branches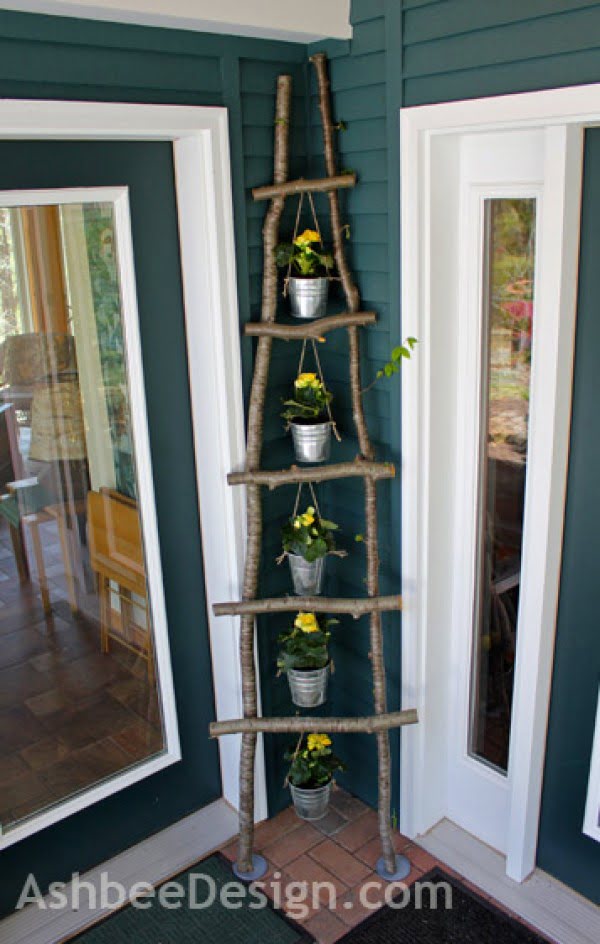 A ladder of branches can be perfect for a dark corner in your backyard that may not need sunlight but calls for a creative decorative touch of hanging flowers. The ladder DIY trellis becomes even more ideal if a skinny and all natural solution is what you need. Here is the tutorial.
Simple Garden Trellis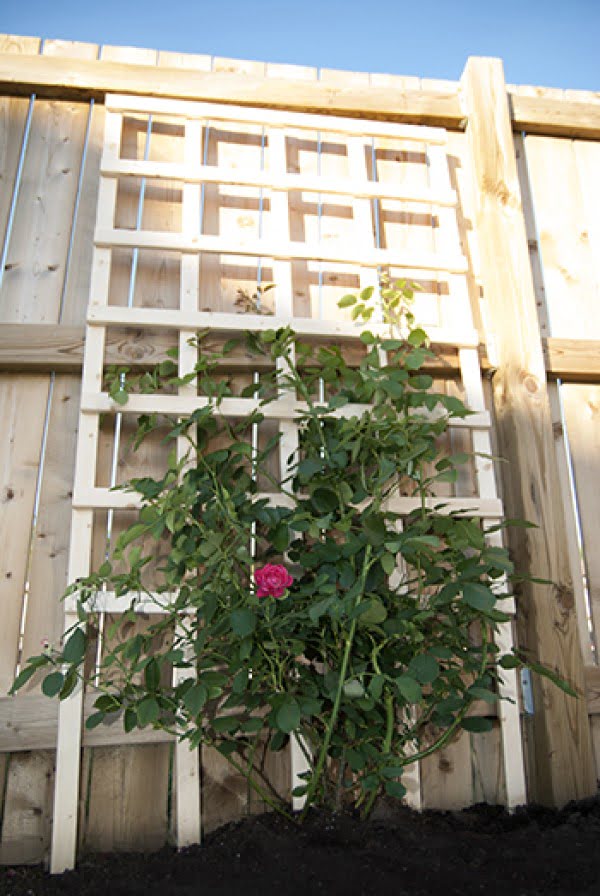 Instead of spending anything from $25 upwards to buy even the simplest ready-made trellises for your garden, you can easily make your own trellis from reasonably priced strapping of wood, within one hour, and end up spending as little as $6 for the entire project. Here is the tutorial on how to do it.
Rustic Trellis for Annual Vines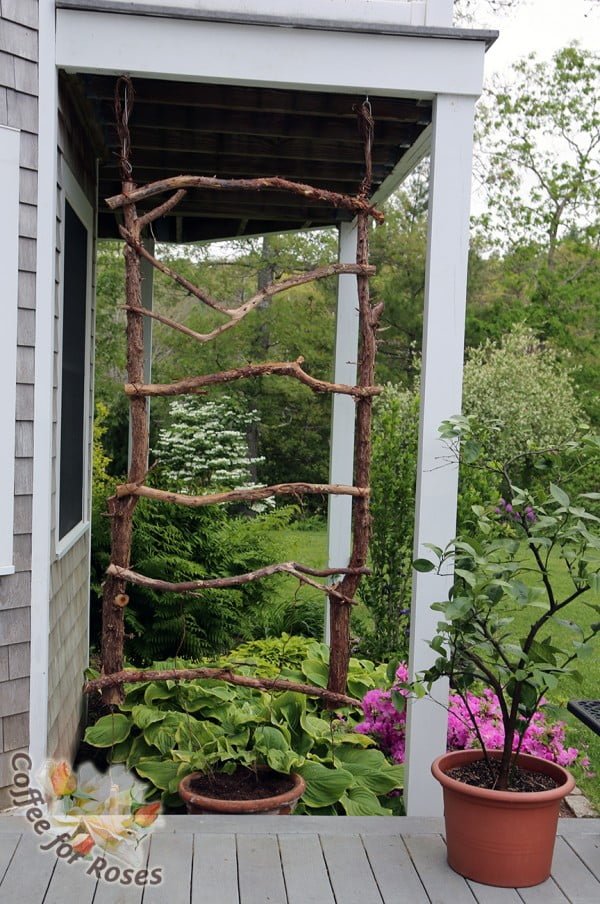 If you want to grow some beautiful annual vine such as that of Moonflower by your deck, but you lack an ideal place to fix your trellis, suspending something from the nearest deck framing might be your best solution. You might need some cedar branches to do it. Here is how to do it.
Simple DIY Trellis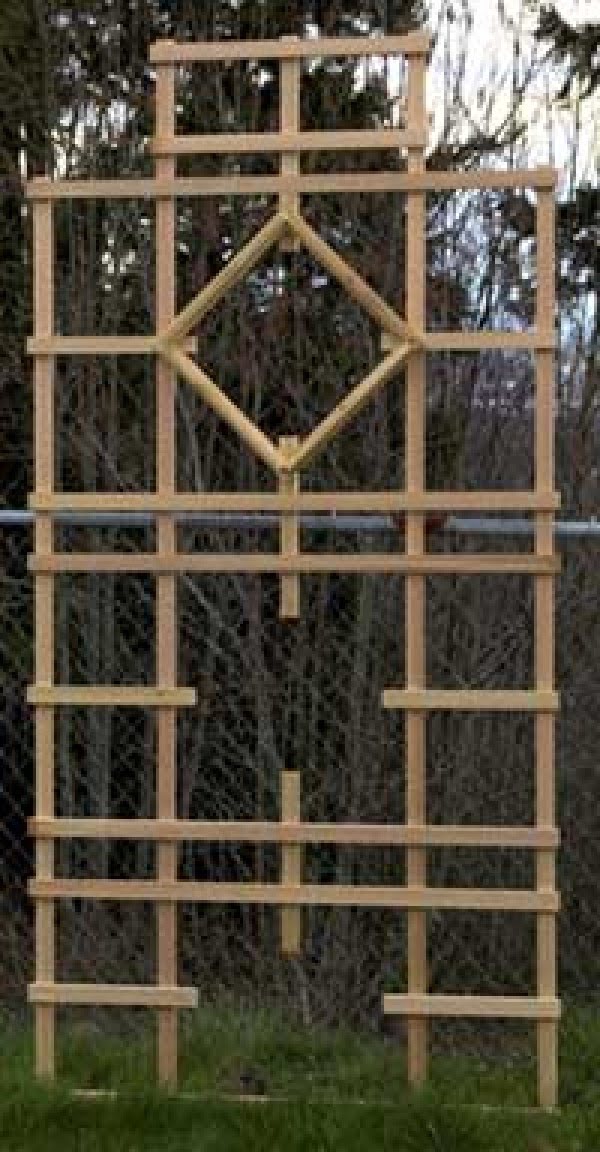 Whenever spring comes knocking, it is normally natural to begin thinking about colorful flowers. Nothing can display an array of beautiful flowers better than a lovely and accurately-designed trellis. It is even more exciting if you make your own trellis following a simple DIY plan. Here is one pretty simple tutorial for you.
Obelisk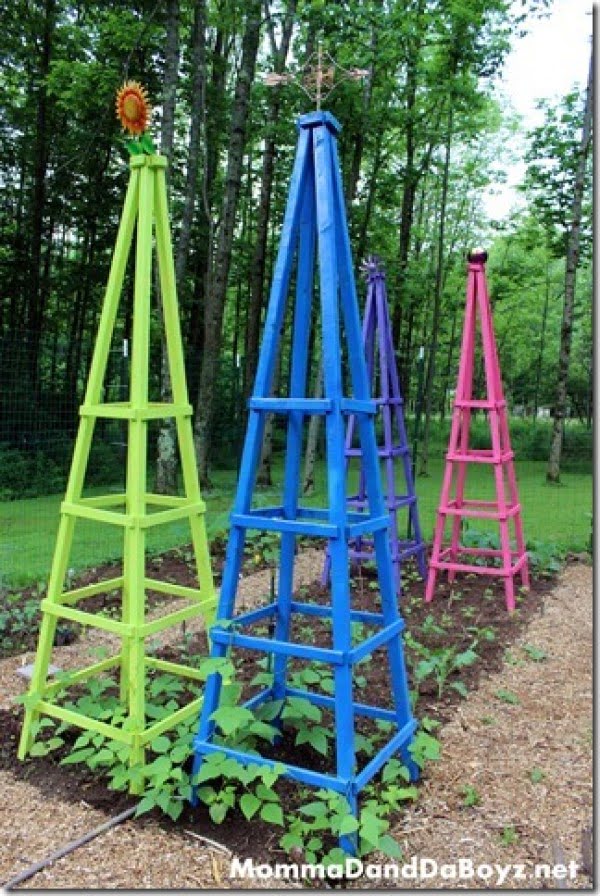 If you are on the lookout for some really large and sturdy trellises that don't need a lot of space or cost a fortune, then the Obelisk Trellis is definitely for you. The good thing with this type is that you can easily give it your personal touch. Here is the tutorial on how to do it.
Cedar Lumber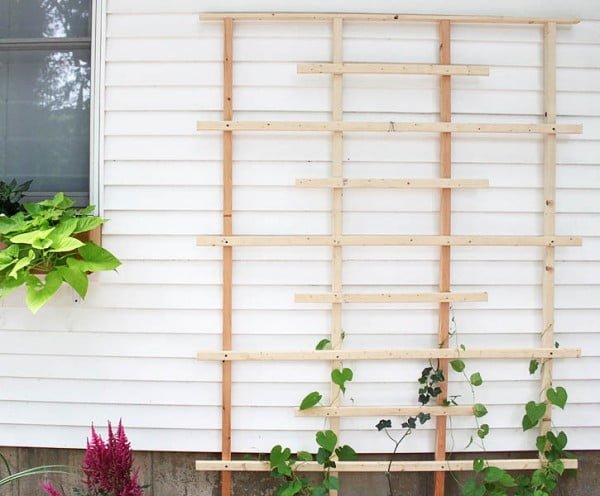 If you seriously need something appealing to cover the blank space in between two windows at your house, a simple DIY trellis made out of cedar lumber can be the perfect solution that you are looking for. It is not only very easy to make but also won't cost you a fortune. Here is how.
Pallet Wood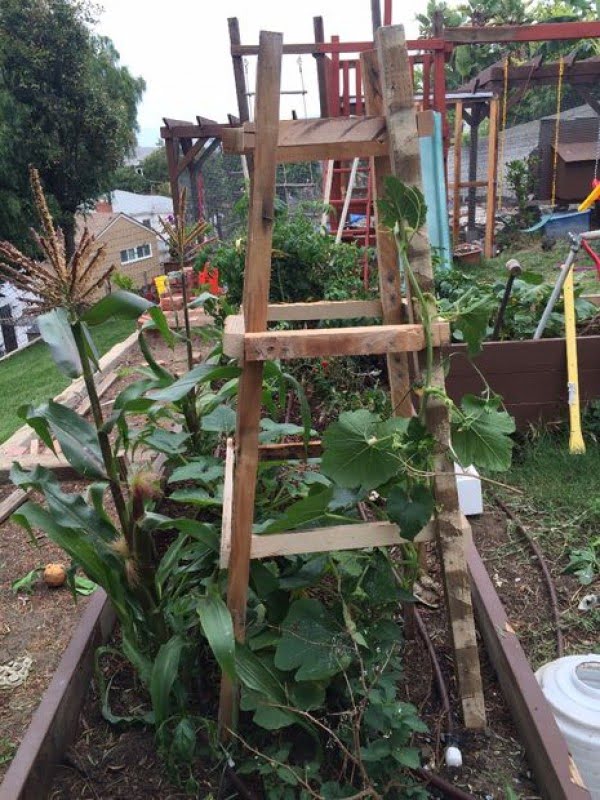 If you are in need of some pretty trellises to tame the wild butternut squash and cucumber in your garden, it doesn't have to cost you an arm and a leg. You can actually make your own simple but perfect garden trellis out of pallet wood. Here is how to do it.
Privacy Screen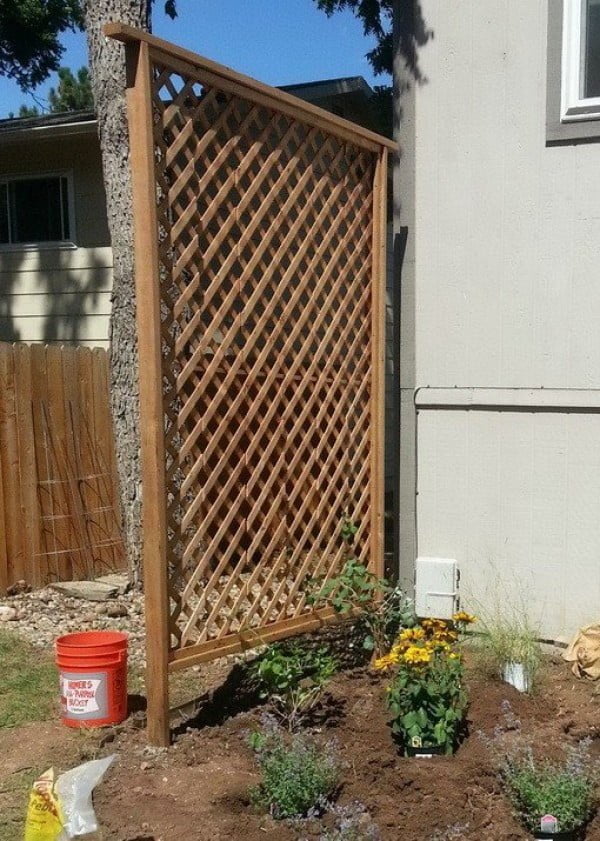 You can actually add some more privacy in your backyard by building a simple DIY trellis from wood lattice and a wood screw. You might need to get a city permit, especially if your trellis will be more than 6 feet high. Once ready, you can go ahead to vertically grow vines up the trellis to enhance your privacy. This is how.
Repurposed Cattle Fencing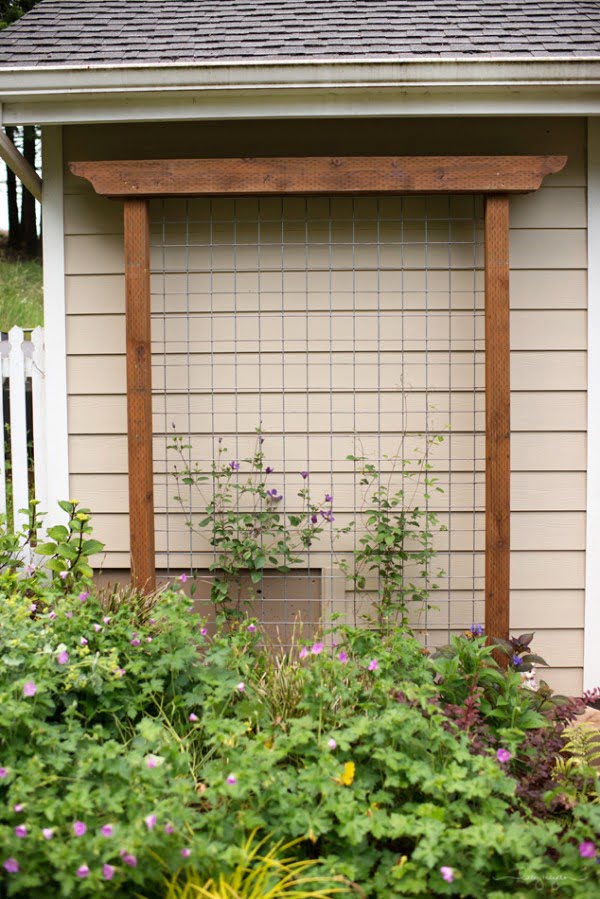 If you have a wall in your backyard that you have no idea what's needed to spice it up, it is about time you thought of a nice trellis with beautiful climbers that can easily transform your backyard. You can choose your own design and the type of fencing. Here is how to do it.
Planter Box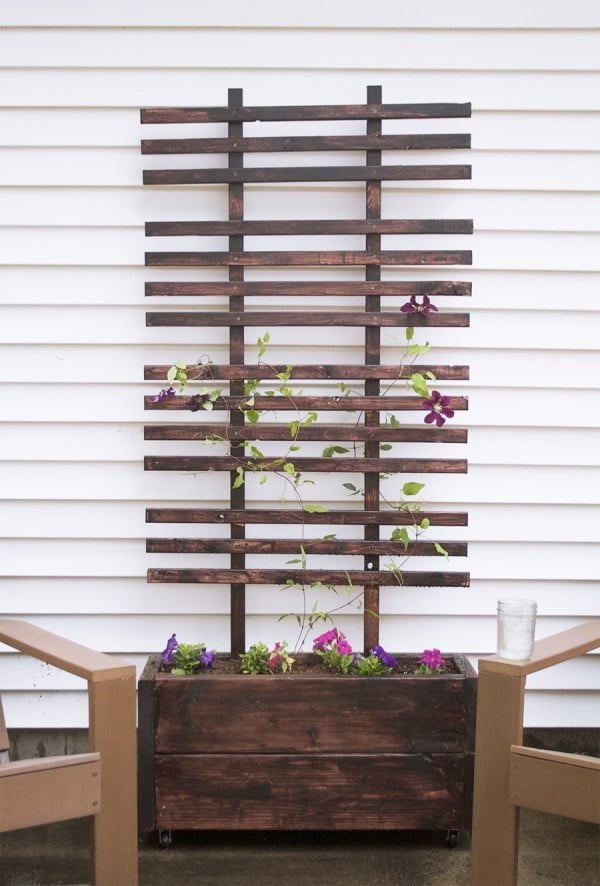 A simple trellis-planter box combo might just be what the doctor ordered for your backyard. This might be a splendid way of brightening up your backyard, especially if you need to add some height with some greenery without using too much space. Here is a tutorial on how to go about it.
PVC Pipe Trellis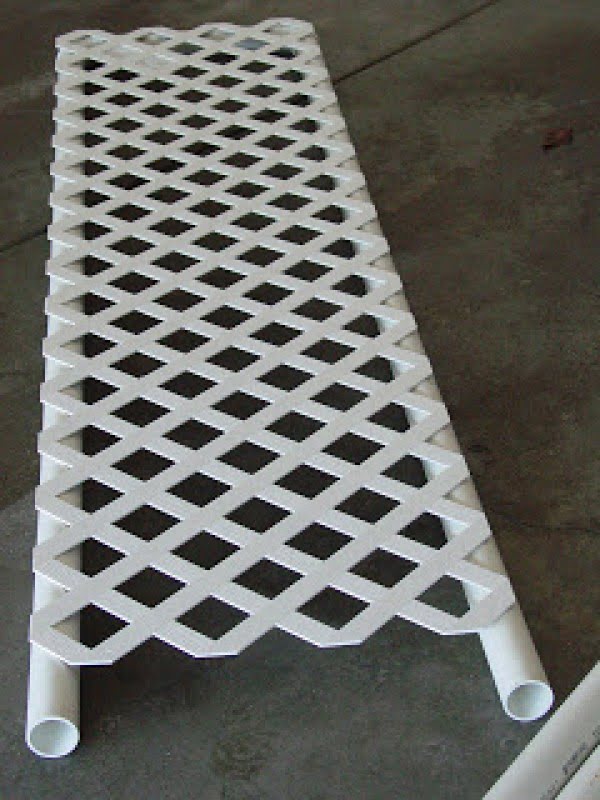 If you need some vertical growing space within your vegetable garden, there are many ideas of achieving that–one of the best is to construct a trellis on your own. If you live in a region that is prone to blizzards and tornadoes, you might need to make it quite sturdy. Here is how to build one from PVC pipes.
Small Project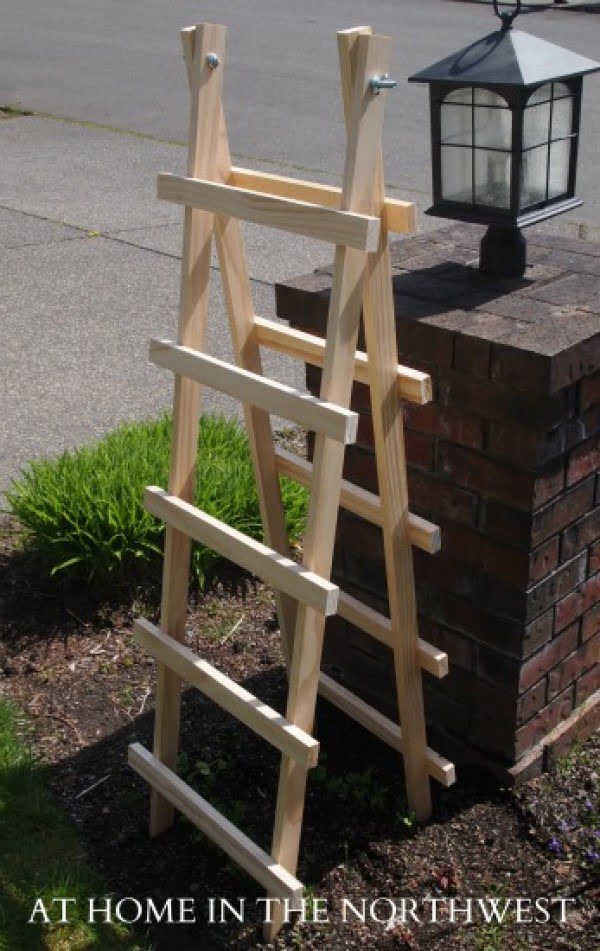 As summer beckons, it is only natural to have gardening on your mind. If you have climbers in your garden and you need an appropriate trellis for them to climb up, you need something that will not only be functional but fun too. Here is a tutorial on a few ideas you can try.
Fan Trellis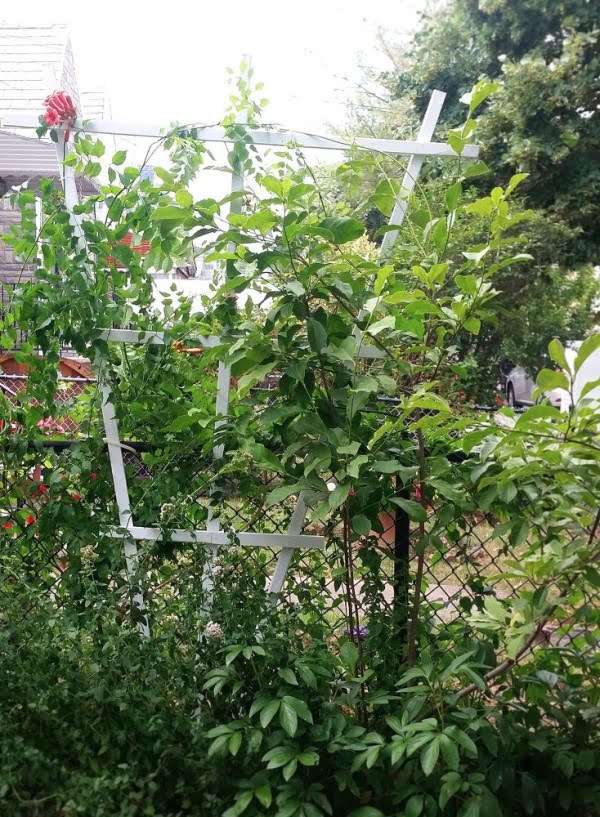 Are you in need of sprucing up your small yard? If you do, a fan trellis sounds like a nice idea, especially if you are looking for something that can separate your front from your neighbor's while adding color to the fence and holding your vine in place. Here is how to do it.
Semi-Invisible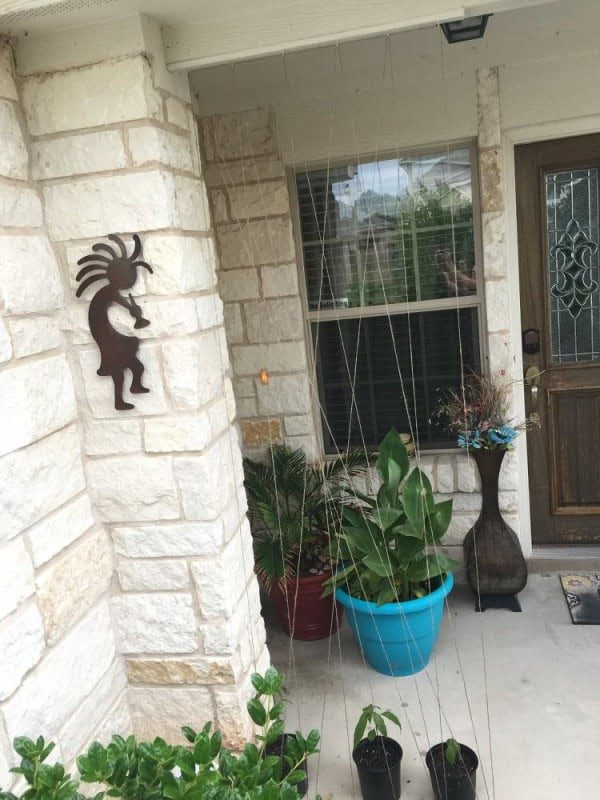 There is no better way to spruce up your backyard than constructing the right semi-invisible trellis, especially if you have some climbers that will call the trellis home. However, you need to plan well in order to make it fit the available space. Here is a simple tutorial to guide you on how to do it.
Repurposed Pallets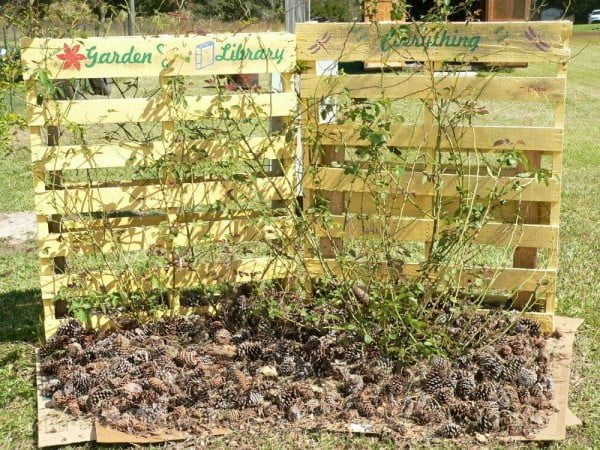 Your little yard is always better off with some climbers, especially if it has some features such as electric meters that you wish would rather be a bit hidden from direct view. What better way to achieve this than with a practically free rose trellis? Here is how to go about.
Herringbone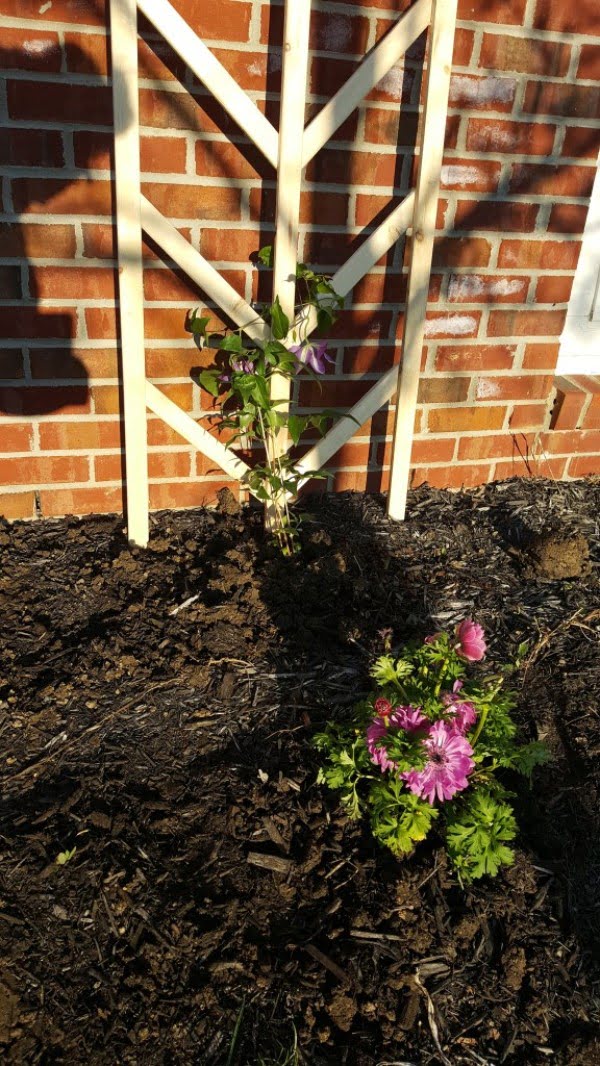 Sometimes you may be left with bare space in your backyard that doesn't look very appealing; the best way to deal with it is to think gardening. To cover empty space well, especially if it is between two windows, you need a simple DIY trellis to prop up some nice flowers. Here is how.
Fancy Design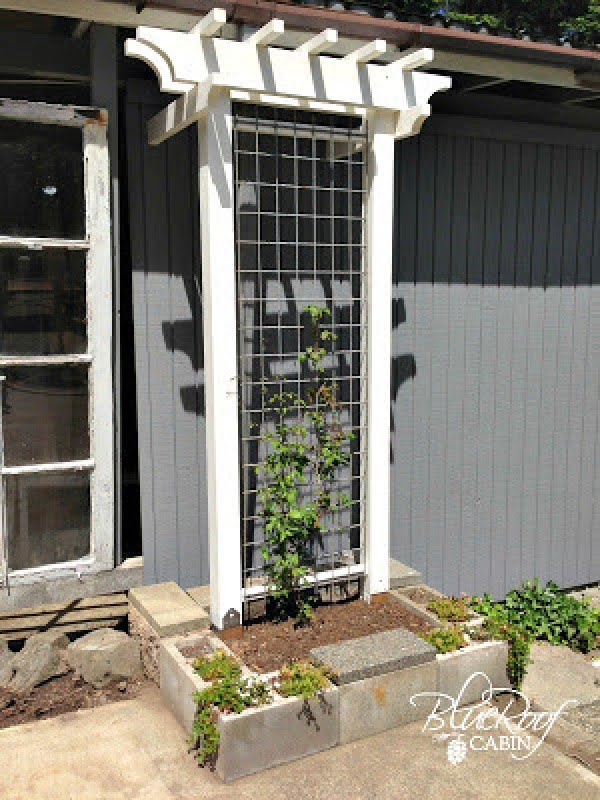 Most of the time, there is no better way to spruce up your backyard other than using a DIY trellis, especially if you don't have enough horizontal space to plant your flowers. Climbers that come with blooming flowers can also enhance a space's beauty in special ways. Here is how to make your own fancy DIY trellis.
Woven Bamboo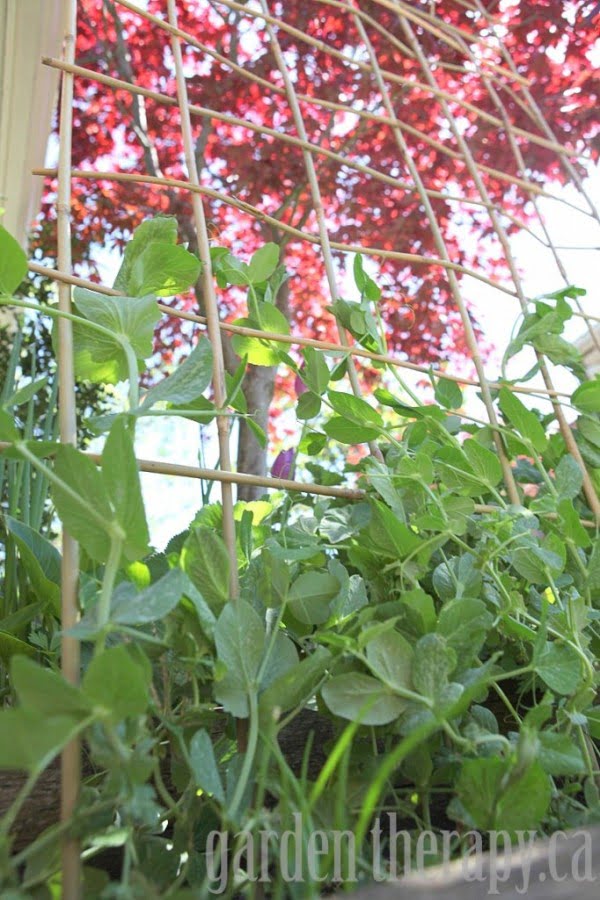 If you have climbers in your garden, their stalks definitely need some kind of support in order for them to grow up and reach out well to the sun. Such plants include beans, peas, and other vine vegetables. A woven bamboo trellis is always a good idea. Here is how to make one.
Pyramid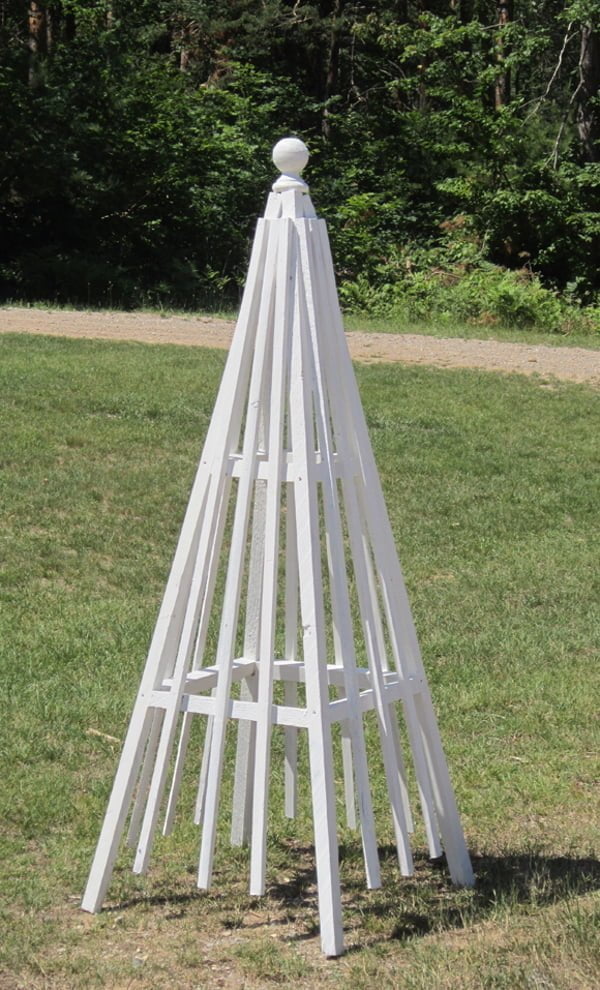 This pyramid-shaped trellis is a really interesting addition to your garden. It doesn't take much space and allows any kind of climbers to grow in your small garden. The tutorial shows you how to build it from reclaimed materials.
Recap
Liked this article? Here's what you can read next: