Last Updated on
Keep these home decor eyesores out of the view. Here's a complete list of how-to ideas you can use.
Home decor eyesores are those nagging small things that keep bothering you no matter how well done your interior design is. Things like ugly power outlets, light switches, vents, cords and so on. The problem is that they are useful, so you can't remove them and have to live with them.
You can, however, decorate around and camouflage so these small things become invisible (sometimes even attractive). Here are the best ways how you can easily do that.
Invisible Bookshelves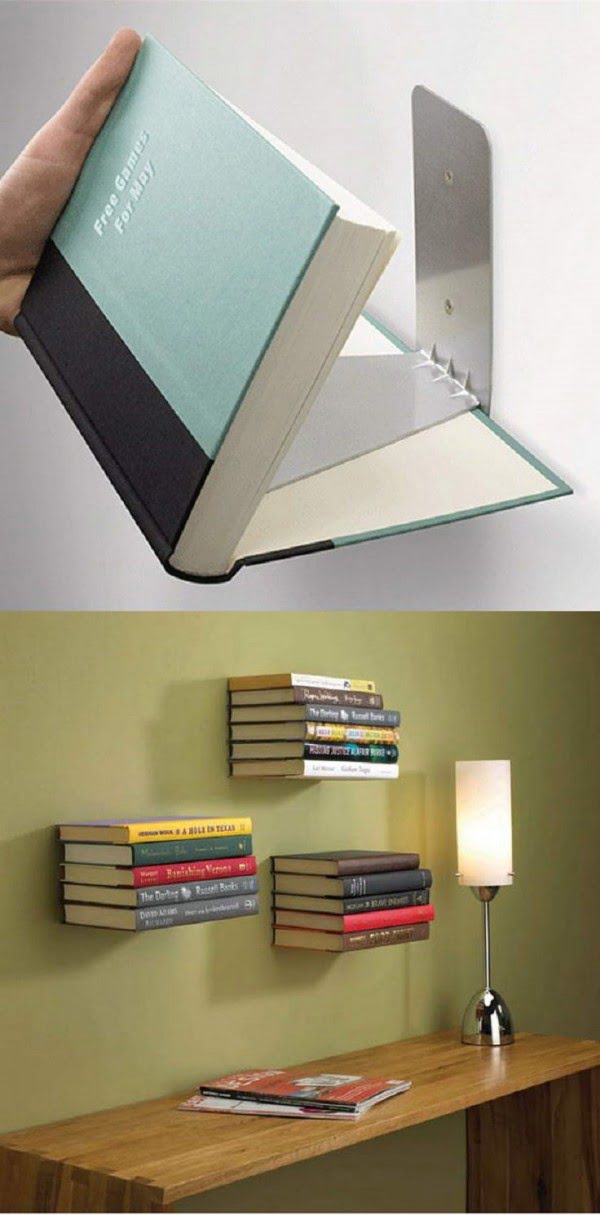 Simple square shelves suspended on the wall can sometimes have an unwanted boxy effect, but they are very useful especially in small spaces. Here's a clever idea to create a hidden shelf and have bundles of books suspended on the wall.
Hide Computer Cords Under the Desk
A home office can become an eyesore, especially if it shares space with a living room. Hide the cords behind a skirt of fabric which is easy to DIY.
TV Covers
You can make an attractive TV cover fabric to hide it out of sight as well as keep it clean from dust.
Embellish Your Fridge
A default white fridge may be a decor eyesore if it doesn't blend in the overall kitchen design. In that case you have a choice to paint it, add decals, and even wallpaper.
Use Beautiful Boxes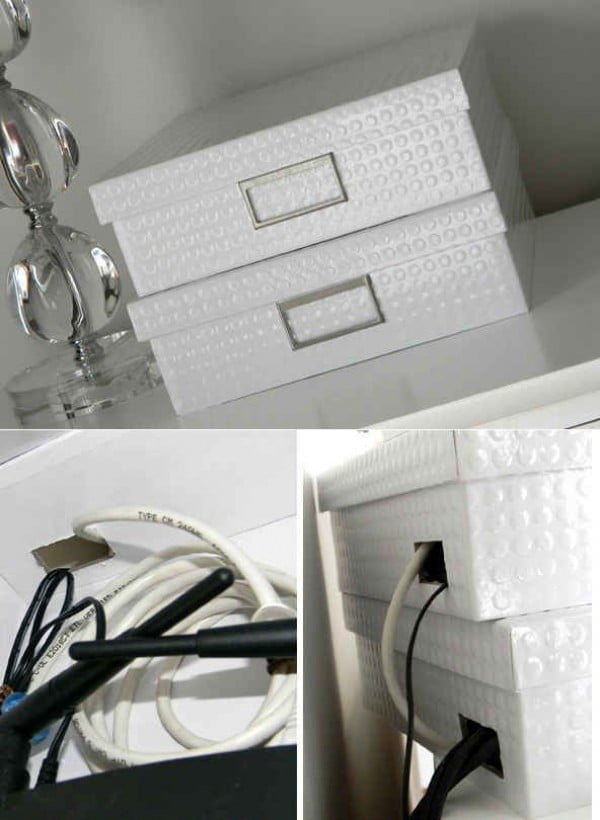 There are many things you can hide in a box, from cables to electronics, and an attractive box on a shelf or a desk will just blend in.
Create Cable Art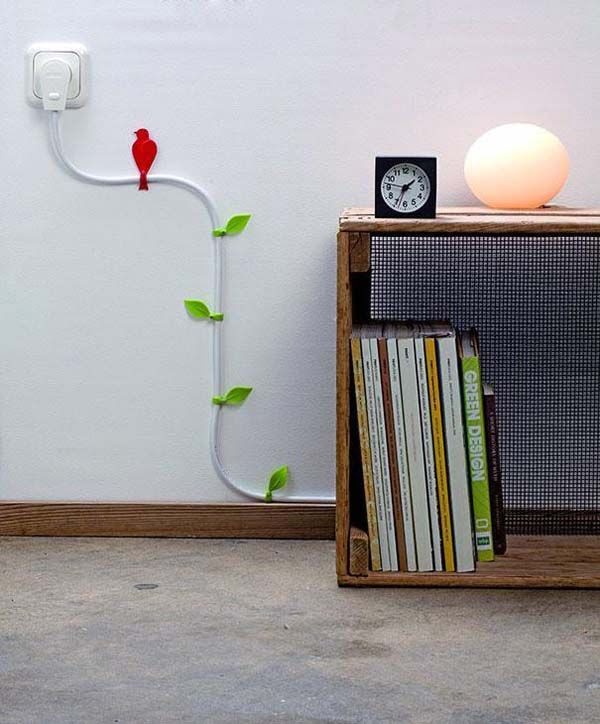 One of the most brilliant ways to hide cables is not to hide them at all and instead create cable art.
Charging Stations in Drawers
One of the most visually jarring things in home decor are phones, tablets and laptops lying around with their chargers. Create a charging station hidden in a drawer to hide the ugliness.
Camouflage Electronics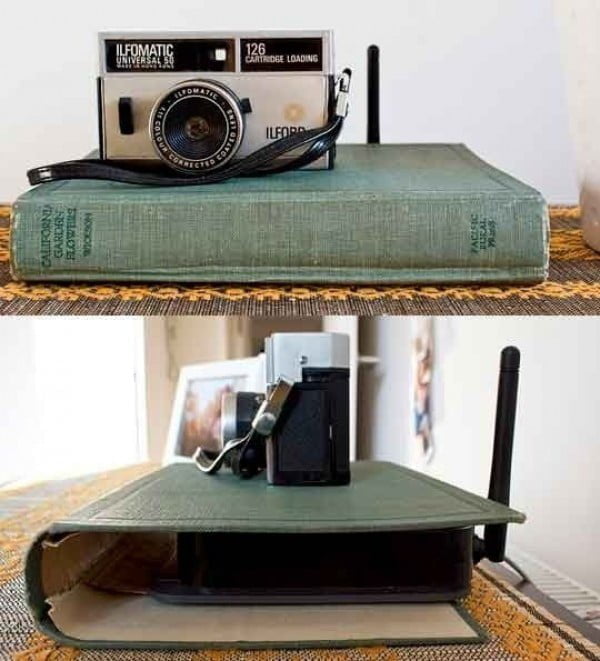 We'd love it if electronics like routers came in attractive styles but instead they're just ugly black boxes with no decorative use whatsoever. Hide them in old book covers or cases, create vignettes around them and pretend like you don't own them.
Cover with Pictures
Cover ugly things on the wall with pictures. Bonus points if you install hinges for easy access.
Use Tilt Out Cabinets
Deep tilt out cabinets are great hiding places for trashcans.
Camouflage with Picture Walls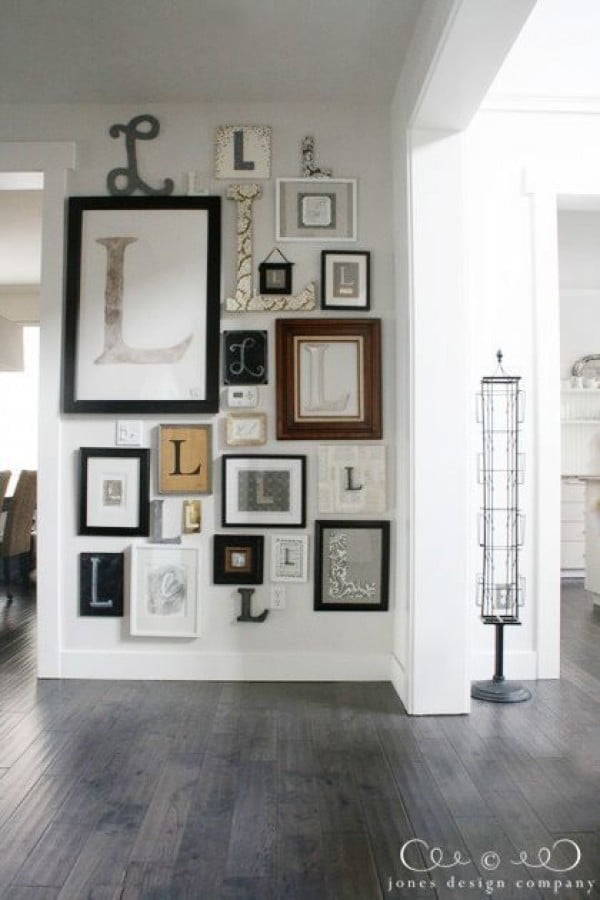 Can you find the thermostat and a light switch in the picture above? Hiding these ugly contraptions infesting the walls with beautiful picture frame arrangements is one of the easiest ways to cure your home decor.
Use Sideboards
Hide radiators or air vents with visually attractive sideboards.
DIY Covers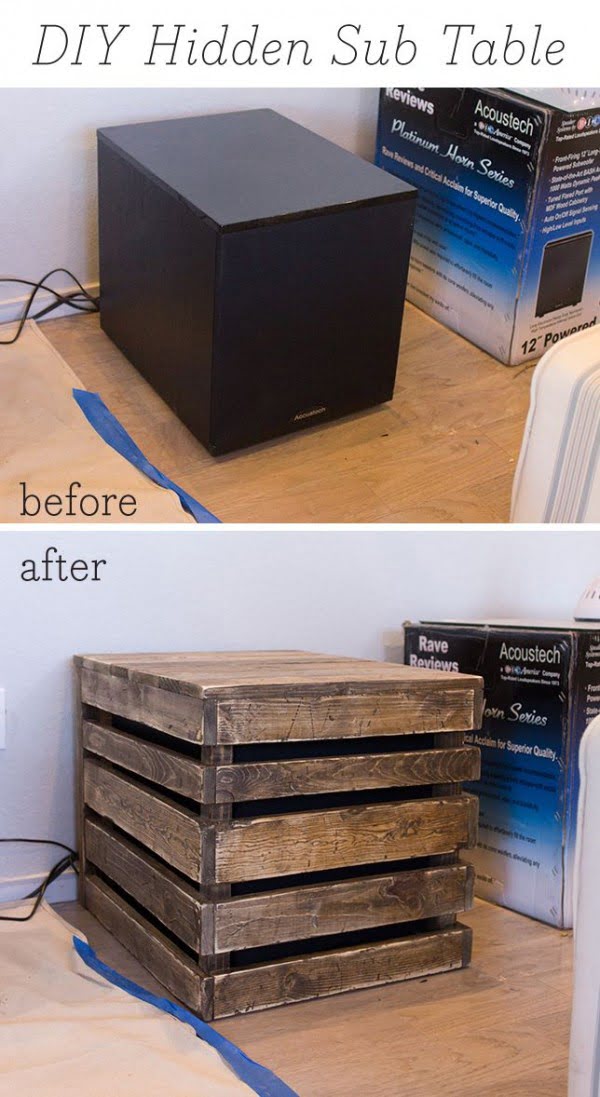 Hide random pieces of electronic with DIY covers, such as this sub table and you'll get an extra rustic accent.
Use Deep Drawers
A lot of electronics, such as printers, can be hidden in deep drawers.
Furniture Skirts
Sometimes you want to hide the storage space of some furniture. Using an attractive pattern cloth as a skirt can do that wonderfully. Same idea can be applied to hide the ugly bed box.
Cover Shelves
Shelves aren't necessarily the decor eyesores we usually have in mind, but you can cover them with knit laces or popping wallpapers if they're worn out or to add an accent.
Cover Bookcases
Install roller shades to cover parts of a bookcase that you want to hide out of display.
Hidden Storage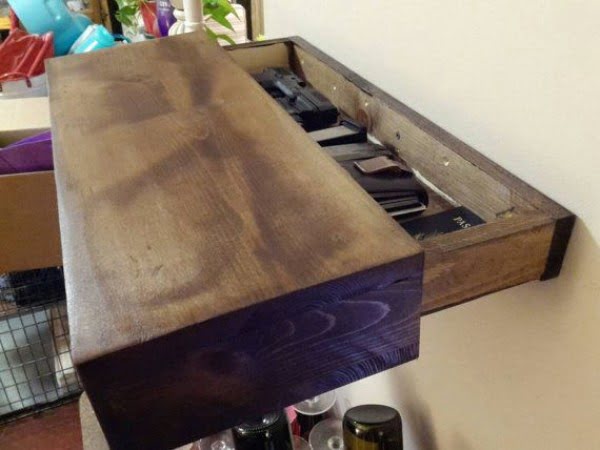 Hide random things for easy access in hidden storage, such as this lovely rustic suspended wall shelf.
Use Picture Frames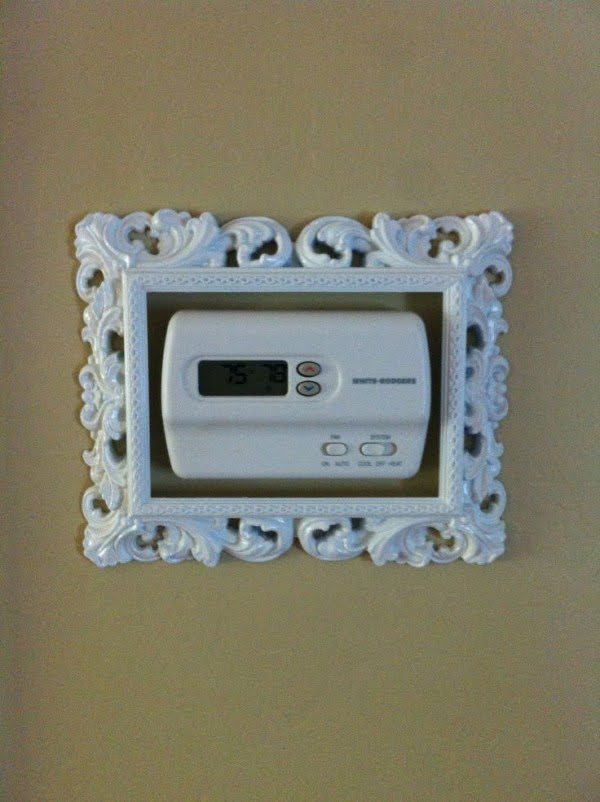 Some things can be made attractive if you just frame them properly.
Related reading: