We all want to make our homes truly ours, so we spend time decorating and making them beautiful and comfortable – a true getaway to spend our spare time and relax. Sometimes that means we have to open our wallets and spend a pretty penny on decor pieces and are necessary. Other times, we can save the money and hold back.
When is the time to spend and when is the time to save? Here are 5 of the most popular things you should splurge on and 5 things you should hold back on.
Splurge on a Quality Mattress
The quality of a mattress and thus the quality of your sleep directly depends on the price of the former. And while it doesn't mean you have to blow your entire budget on a mattress, you should spend on it as much as you can afford. Your health is your top priority.
Save on a Headboard
On the other hand, a great place to save in the bedroom decor is on the headboard. You don't need a fancy headboard to make a statement in the bedroom and there are many options where you can create an accent at little to no cost. This plywood board looks awesome and doesn't cost that much.
Splurge on a Comfy Sofa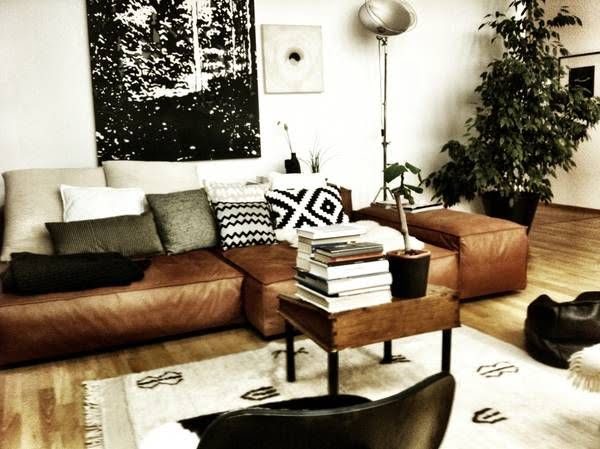 A big and comfy sofa is where you, your family and guests will spend a lot of time, so it makes sense to invest in its quality. Choose a sturdy, comfortable sofa that will stand the test of time.
Save on Occasional Tables and Seating
Occasional tables (like side tables, nightstands, consoles and coffee tables) and seating (like ottomans, poufs and stools) aren't worth spending a ton of money on simply because there are so many great inexpensive options. For example, this lidded basket is cheap and doubles as a storage unit as well as makes a warm decor accent.
Splurge on Area Rugs
A good area rug should be on your priority list because it's one of the keys to complete decor. The right rug will anchor and bring your whole room together and if you go for quality, it will serve you for years to come. Not to mention, area rugs are very easily added, moved and removed, which makes them very versatile in their use.
The article continues below...
Save on Trendy Pieces
The thing you should never splurge on is a trendy decor piece. Trends come and go, your tastes can change too, getting something that you think looks cool now to get a few oohs and aahs isn't worth the money. You can spend your money a lot more wisely on inexpensive accent pieces that do the job and you don't have to blow your budget on them.
Splurge on Statement Pieces
Statement pieces are those that establish the whole room decor. If you see a piece that you believe will make your decor vision come true and really bring the room together, by all means splurge on it.
Save on Home Hardware
Things like curtain rods, lighting fixtures, faucets, drawer pulls and knobs, and so on, aren't worth much deliberation. Simply choose inexpensive options that do the job and you can think about them later when you have the budget and want to add more detail to your home decor.
Splurge on Energy Efficient Appliances
When buying new appliances, definitely go for the energy efficient options even if they cost a bit more. They will pay for themselves in the long run on energy costs saved.
Save on Everyday Dishware
You don't need fancy dishes for everyday use, so choose plain and simple cheap dishware and utensils. You can have a fancier set for your guests but splurging on everyday items is totally unnecessary.
Pin this article now – read later: