Last updated on October 27, 2023
Having a traditional headboard is not necessary to create great bedroom decor. Here are the alternatives for headboards. Read on!
Most people consider a headboard an essential component of a bed along with a high-quality mattress.
While we appreciate a lovely headboard as much as the next home designer, it is no longer required to complete a bedroom.
Decorating without a headboard not only allows you to be more creative and think outside the box, but it also allows you to save money and free up space.
These alternatives may actually help you boost your room's decor and keep it functional.
Curtains and Tapestries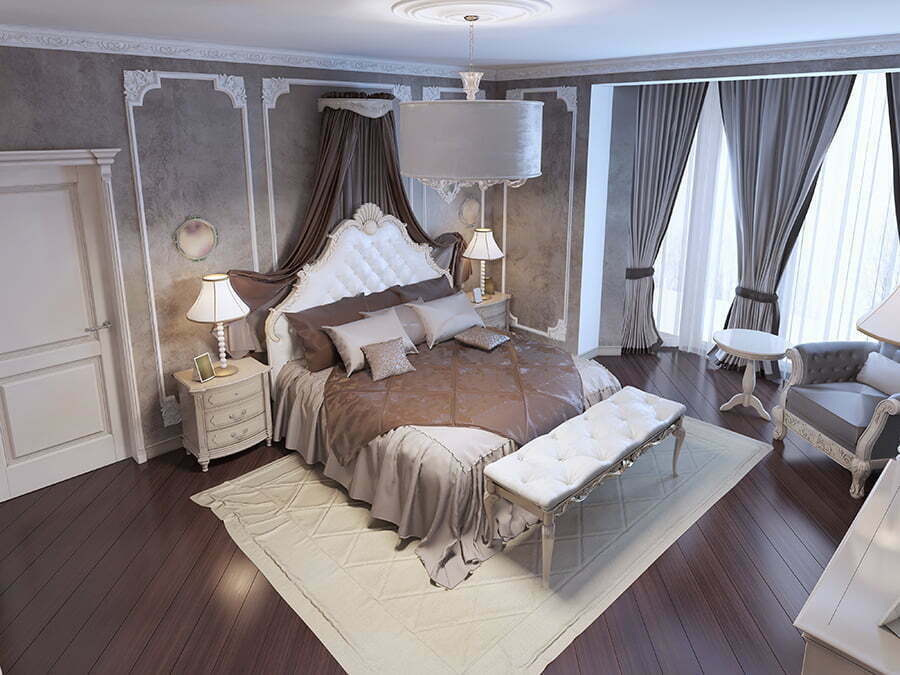 Tapestry curtains above the bed may be an excellent addition to your bedroom decor. This is the simplest method to create a headboard lookalike.
Choose one that complements the specific wall for a more seamless, well-planned, aesthetically pleasing appearance.
Bookshelf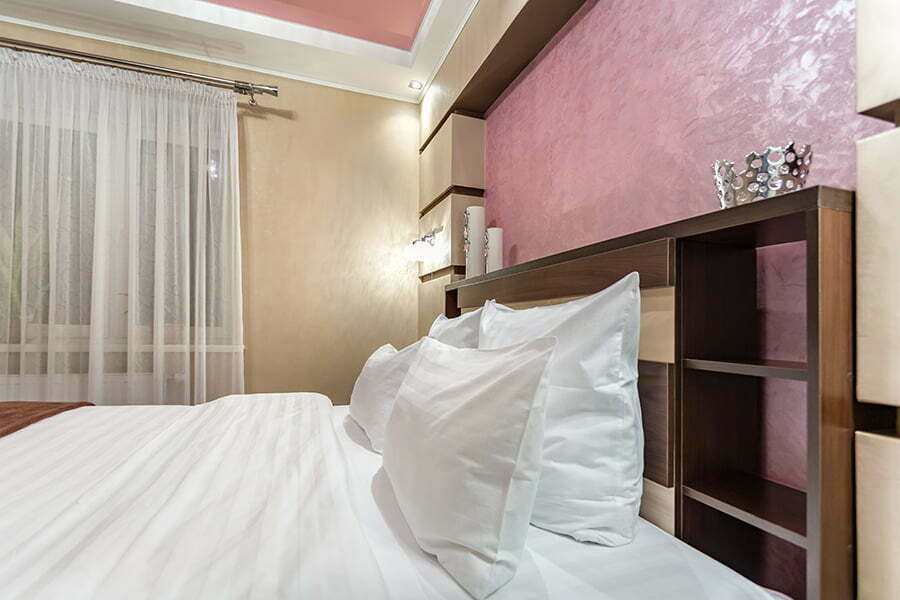 Shelving or bookshelves as a headboard may contribute to the aesthetic of a space while also serving as storage.
Place the bed on the far side of the room, leaning against one or more bookcases for support.
Painted Murals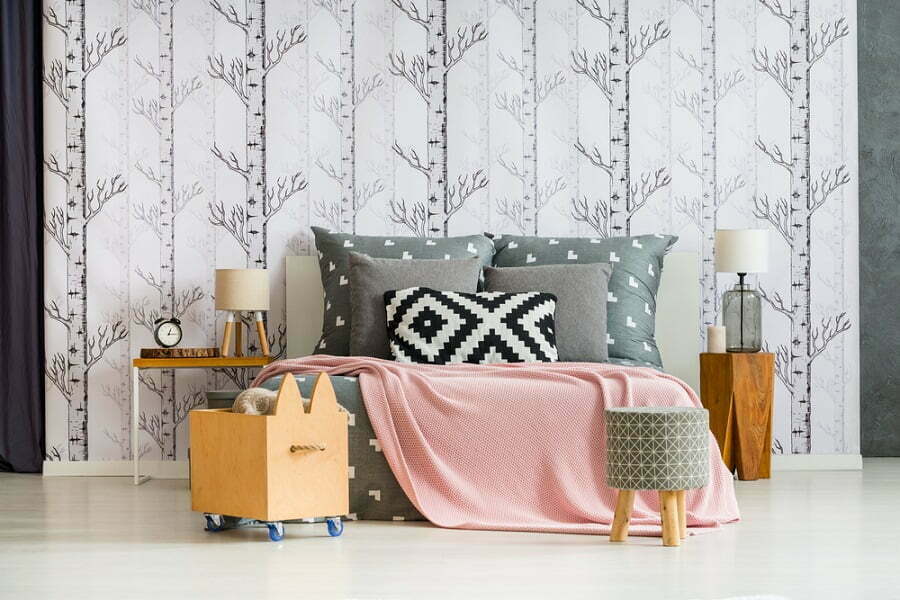 You don't have to install a headboard, but a painted mural above the bed is a terrific way to add individuality to your bedroom.
For starters, they instantly transform your bedroom. They also offer texture and dimension to a space that might otherwise seem flat on the wall if just painted.
You may experiment with the designs, allowing you to create something unique.
Sideboard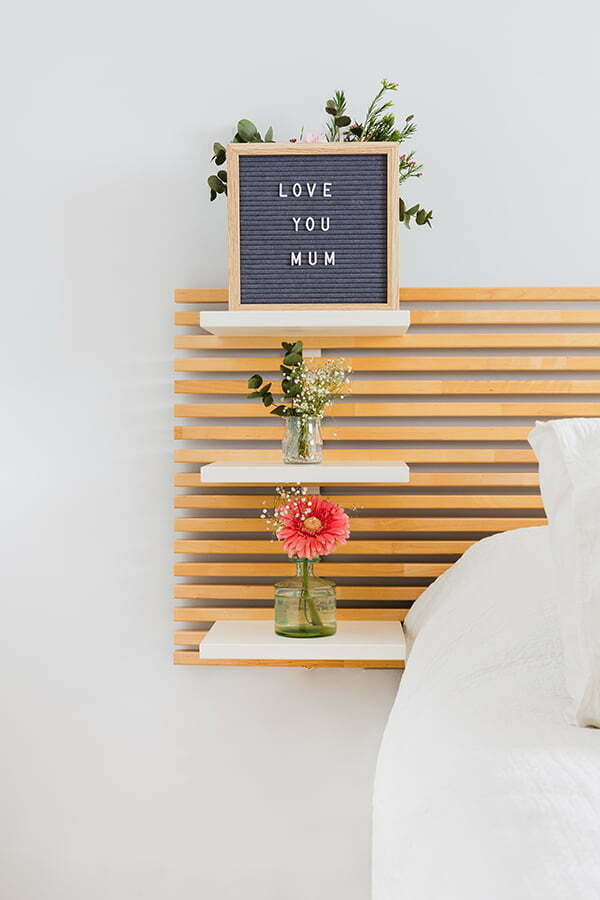 A sideboard may be used as a concealed storage place for extra clothes and books, and its surface can also be used to exhibit a variety of things and accessories.
The good news is that it may also be utilized as a headboard in your bedroom. By adding a mirror above it, you can transform it into a useful make-up vanity or a great focal point in the space.
Wall Stencils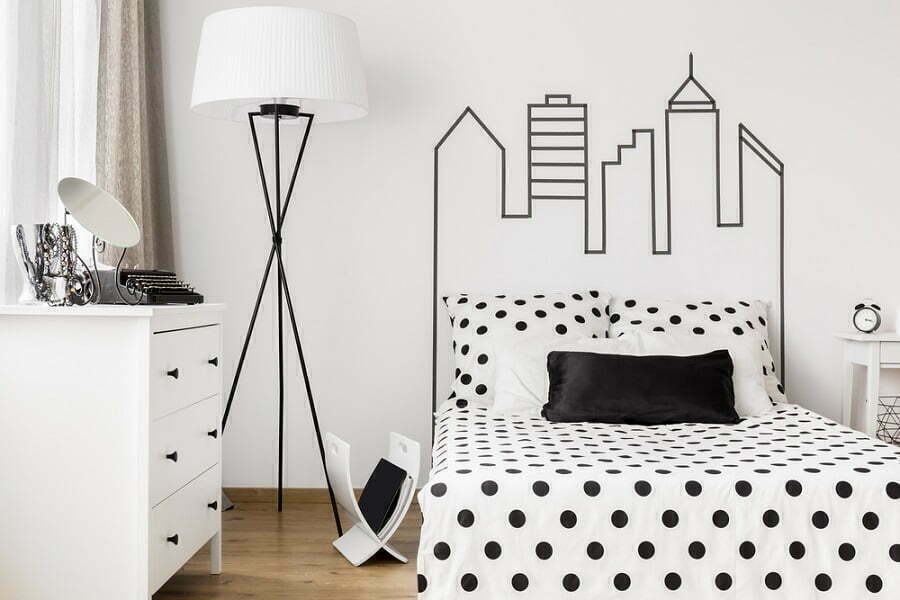 Stencil designs may assist you in creating stunning accent walls and embellishing a piece of furniture, drapes, rug, or lampshade for your bedroom.
Stencils come in various forms and designs, but the main idea is that you paint a fantastic design on the wall to cover it with a pattern. The wall stencil can bring an exotic flavor to an otherwise tranquil and peaceful bedroom.
Barn Doors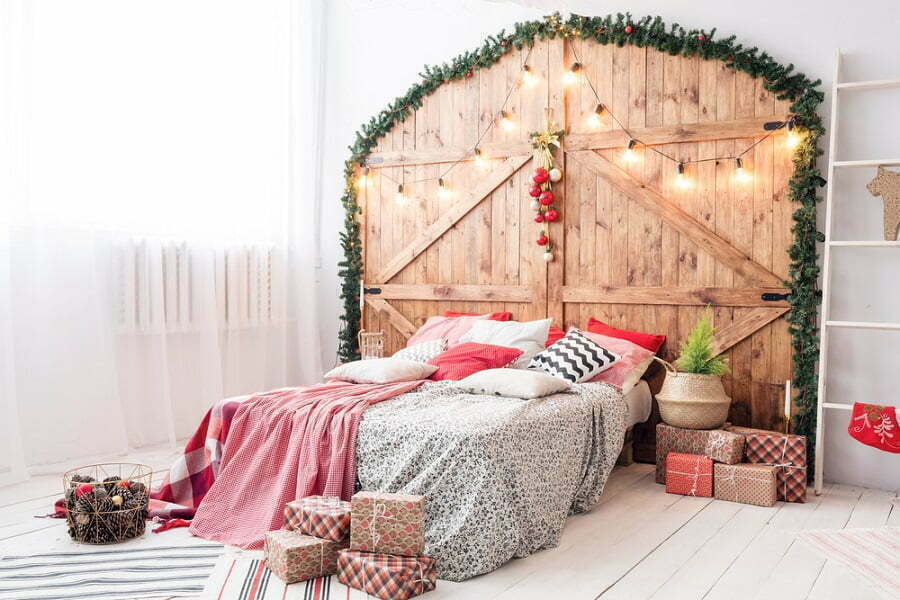 Any bedroom may benefit from adding a barn door as a headboard.
Barn door designs, available in various materials, contribute to any style and provide a magnificent entry for bedrooms of all sizes.
Window Shutters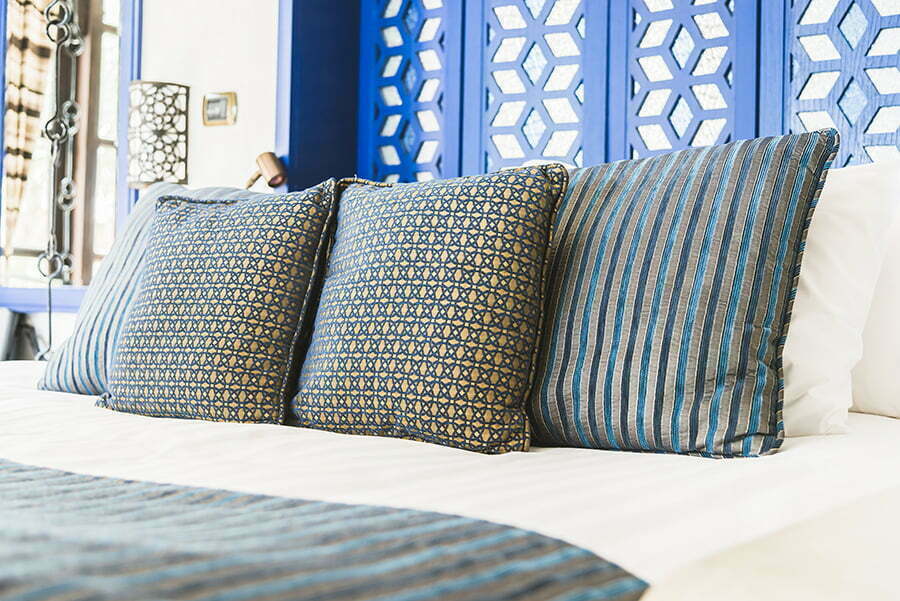 Use window shutters as a headboard. It doesn't have to cover real windows at all. You can use reclaimed shutters and create a headboard alternative for your bed. It will definitely add a lot of rustic charm to the room's decor.
Wainscotting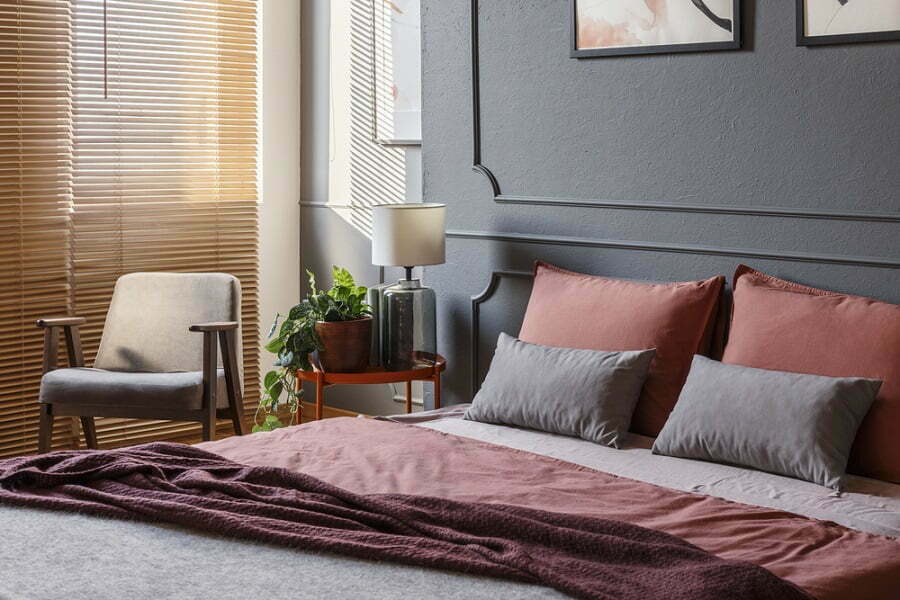 Wainscoting improves the aesthetic of your home. Wainscoting, on the whole, makes a space seem smaller. However, it highly depends on the height and color of the wainscoting.
But if your bedroom has it, use it as the headboard. It will make your space look more streamlined.
Reclaimed Wood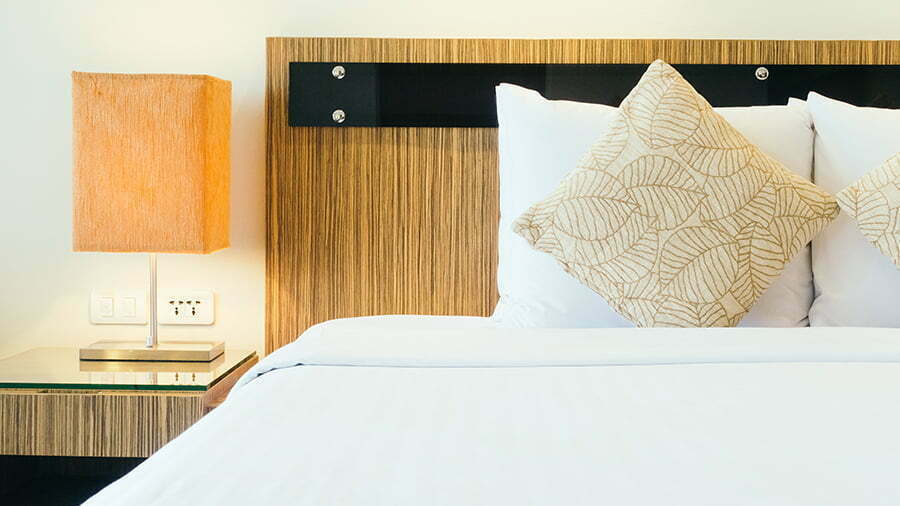 Adding reclaimed wood to your room is an inexpensive, simple, and creative method to give the interior a rapid facelift without spending a fortune.
Reclaimed wood panels for headboards can turn any bedroom into a peaceful, quiet haven.
Decorative Wallpaper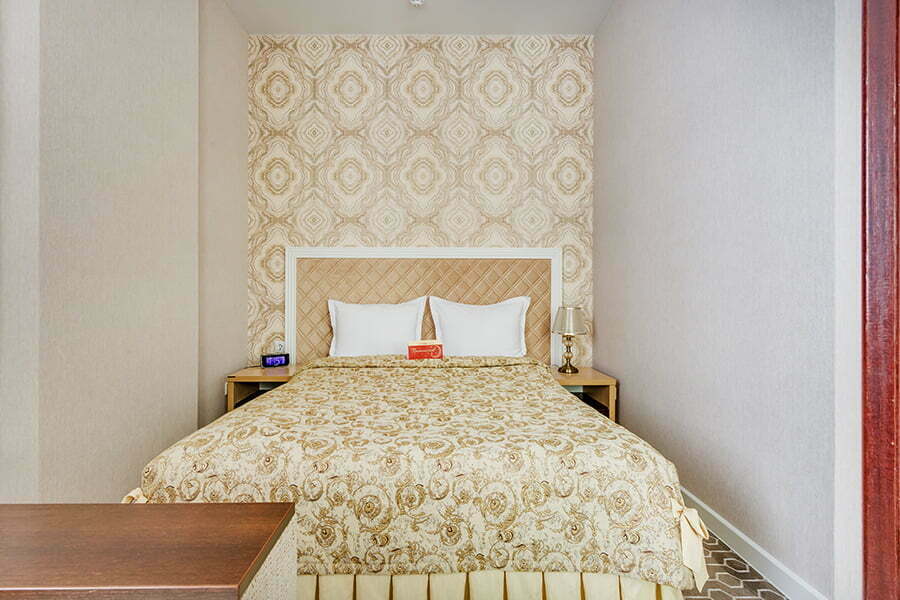 Wallpaper may be many things, but there's no doubt that it makes a statement in any space.
Wallpaper may take various shapes, from bright and futuristic to classic and neutral, and it always adds unlimited texture and dimension to your area.
Wallpaper is a simple and beautiful method to create a headboard look in the bedroom.
Shelves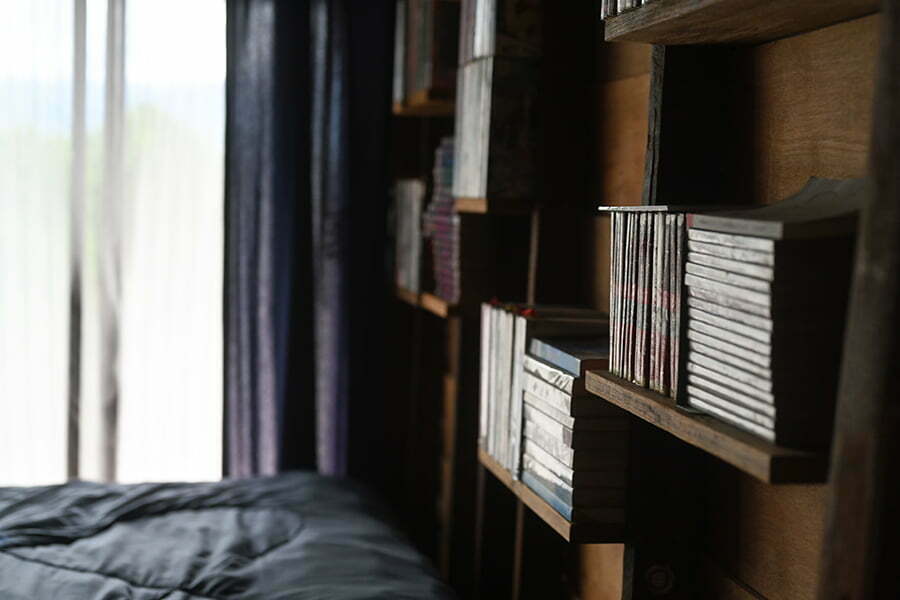 Modular shelf units in the bedroom create a storage headboard that reinforces the sleeping space while fitting books, photo frames, and many other personal objects.
Shadow Boxes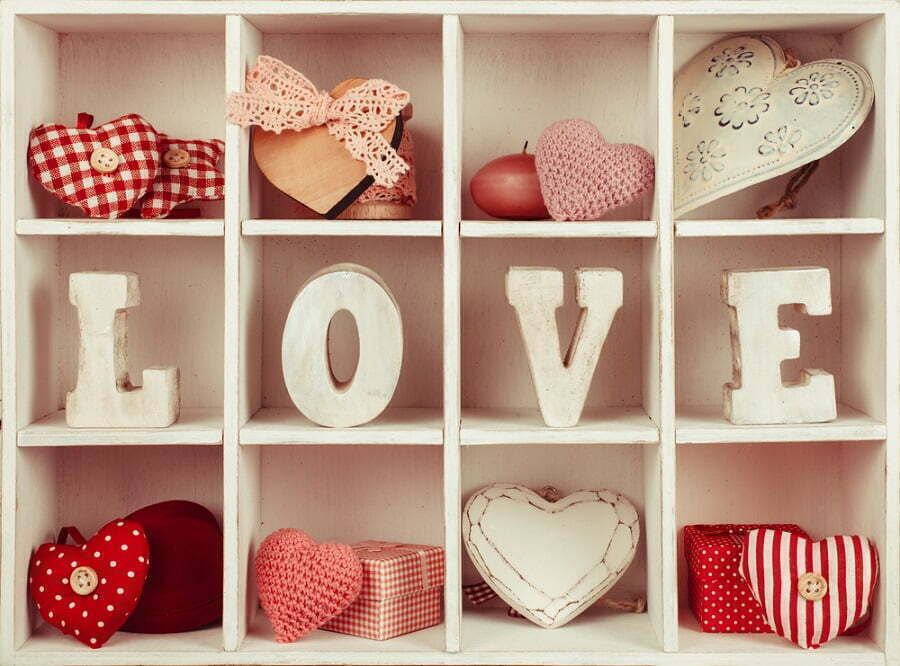 Shadow boxes are a creative and one-of-a-kind way to display your memories and artwork, whether from a vacation abroad, a scrapbook collection of trinkets and images, or a colorful flower arrangement.
Hang several shadow boxes with your favorite display to decorate the space above the bed.
Paintings and Wall Art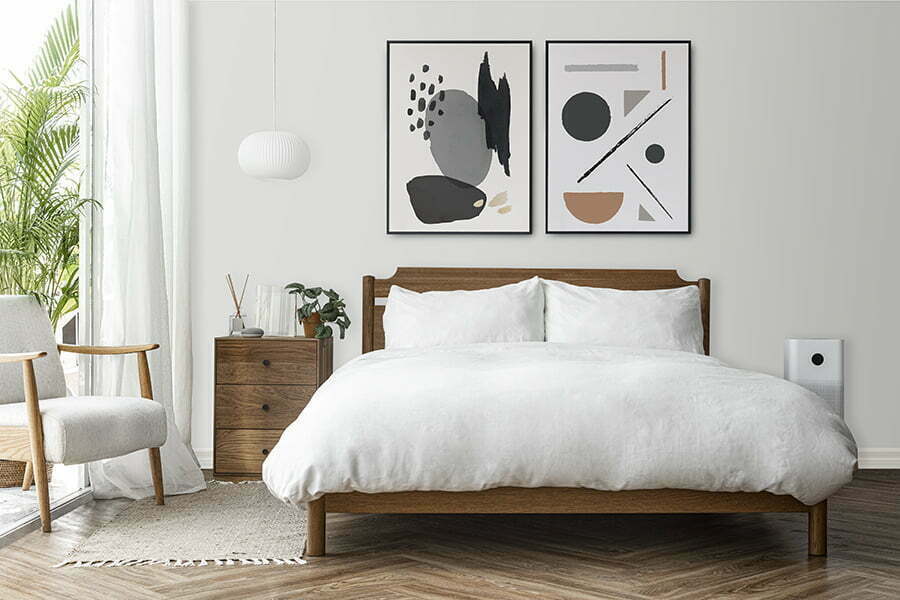 The dynamics and texture that room wall art adds to a place is an indisputable advantage. It is particularly true if your walls and floors are all the same color or texture across the space.
You can create a wonderfully dynamic appeal even with monochromatic color schemes by altering your textures with art prints.
Fencing Wood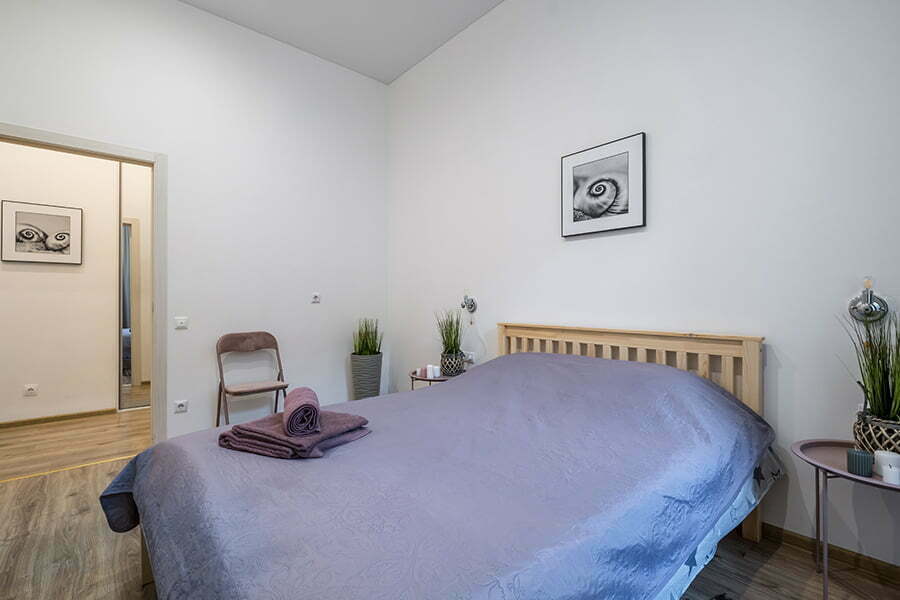 Wooden fences are beautiful and look like they belong in nature. Why not bring it to the bedroom as a makeshift headboard? It adds to the room's rustic appeal.
Macrame Hangings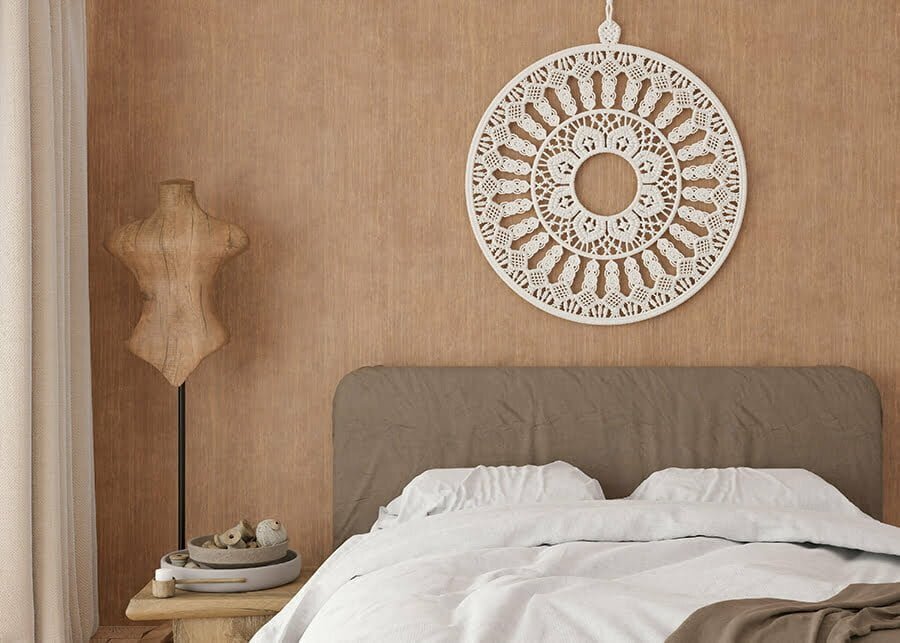 A macrame wall hanging can add texture and warmth to a modern room with a blank wall.
There are many different macrame walls hanging designs, from simple shapes to dreamcatchers. All of them will create a boho accent.
Area Rugs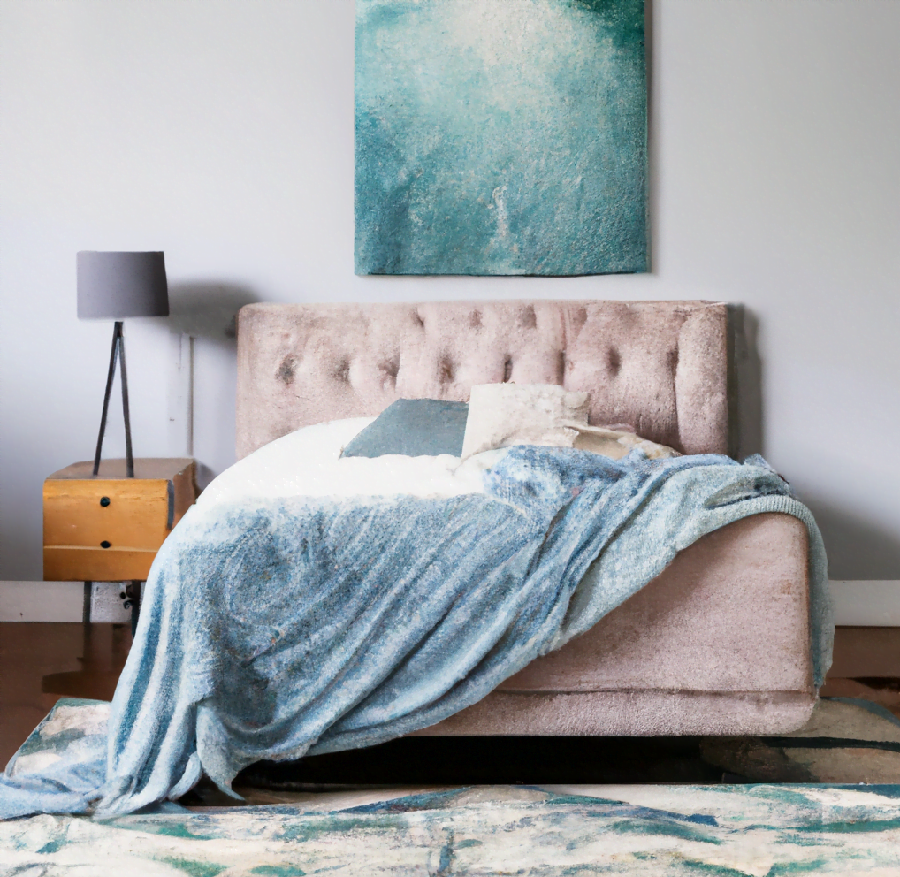 Area rugs can give your room a stylish look and change the look of your room easily. Especially when you hang one over the bed as a headboard. Choose your favorite rug pattern, and you're good to go.
Large Pillows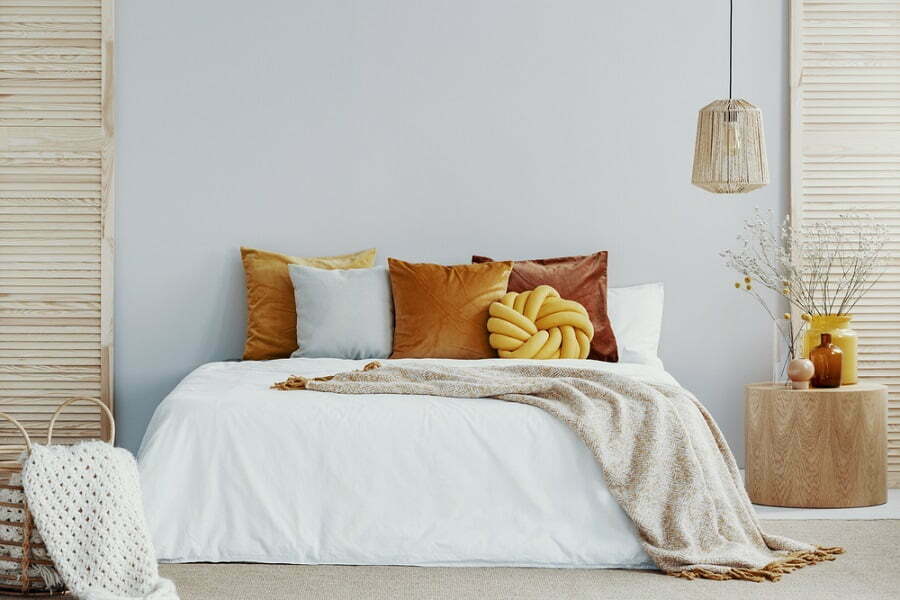 Using decorative pillows instead of a headboard is a great way to make it look like you have a fancy headboard when you don't really.
The room's balance of colors and the dark furniture that stands out are a great mix of shades and textures.
Ledge Shelf with Plants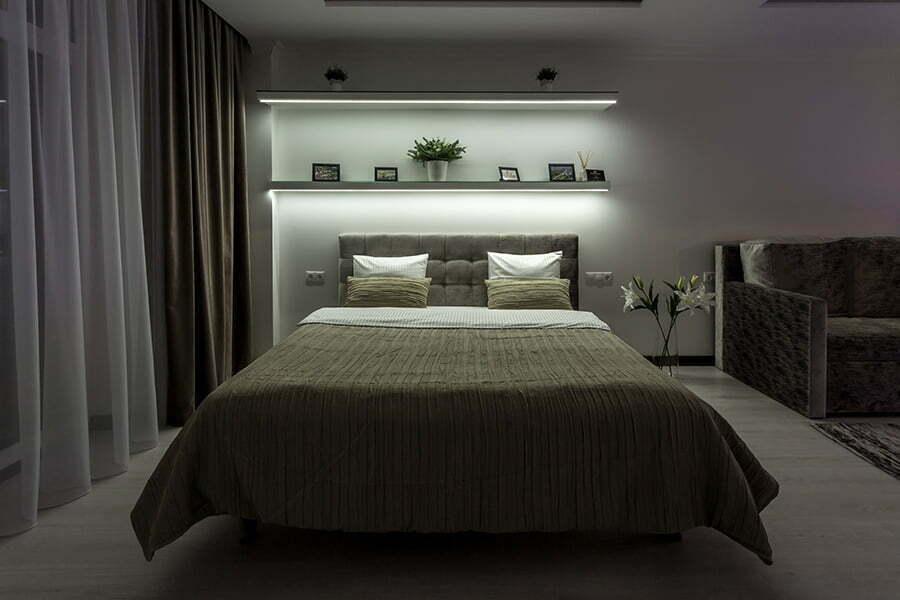 There are many reasons to have houseplants and many ideas for plant shelves. Plants not only add some color, texture, and shape to a room but also have some health benefits.
In a green bedroom, there's nothing better than having plants behind and above your head.
Vintage Map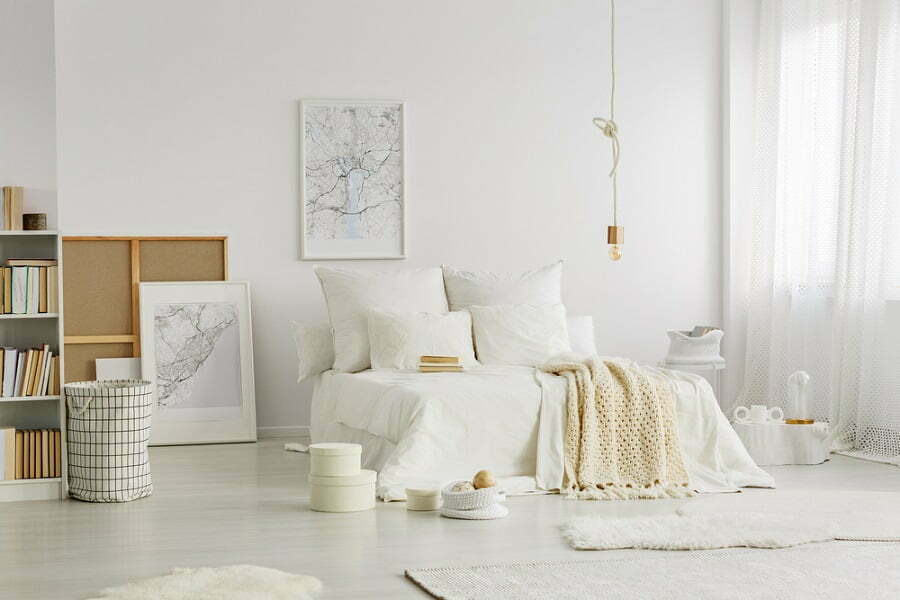 With its antique style and muted colors, a vintage world map in a bedroom looks absolutely stunning and very classy.
A vintage world map is a great way to make your home feel unique. This art also gives it a touch of luxury when hung in a bedroom over the bed.
Large Piece of Artwork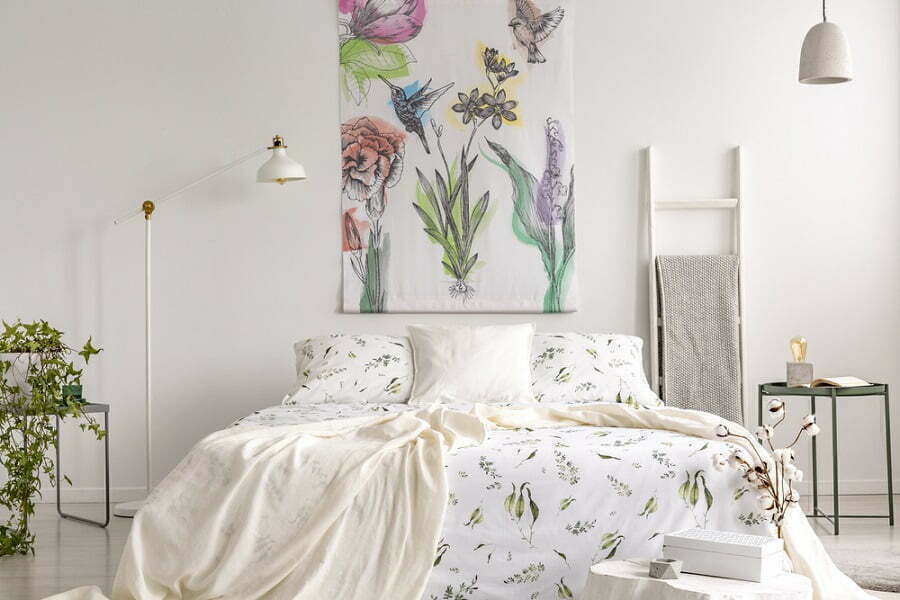 Most beds leave ample space above them on the wall, which is a great place to hang art. This is the best place for a large piece of artwork.
Choose to frame the artwork in a frame that matches your bed frame for a streamlined look. Or pick a frameless piece to stay neutral.
Mirrors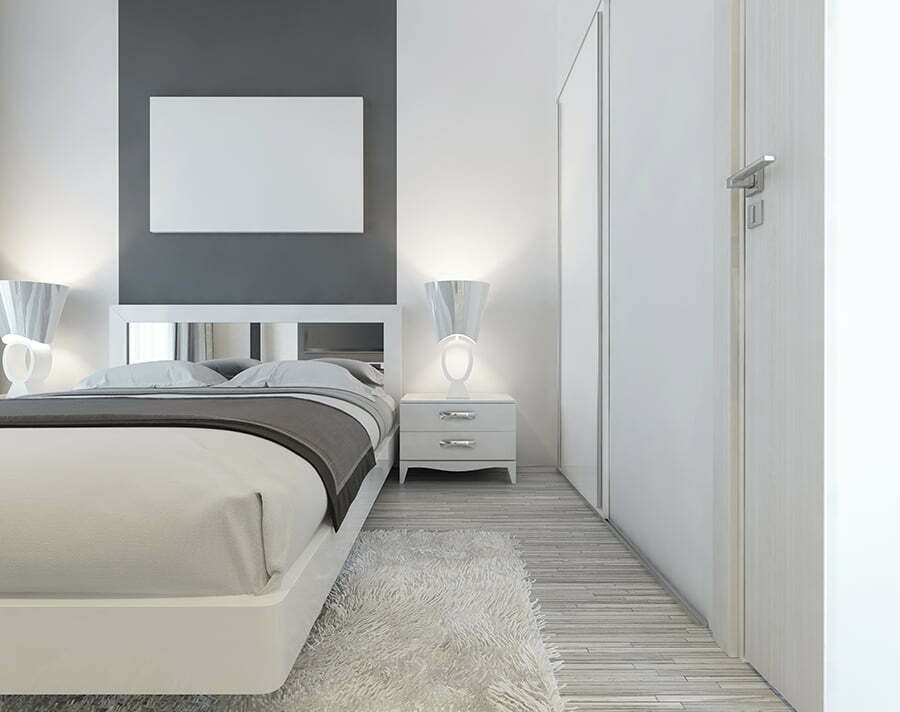 There is nothing wrong with using a mirror as a headboard. It can make the room look bigger and brighter by reflecting light.
If you can't find a big enough mirror, you can always use more than one.
Dreamcatchers
A dreamcatcher is one of the best decor items you can use to design your room. It could be used instead of your bed's headboard.
Arrange several dreamcatchers to fill up the space above the bed. The overall look is very much boho and chic.
Geometric Shapes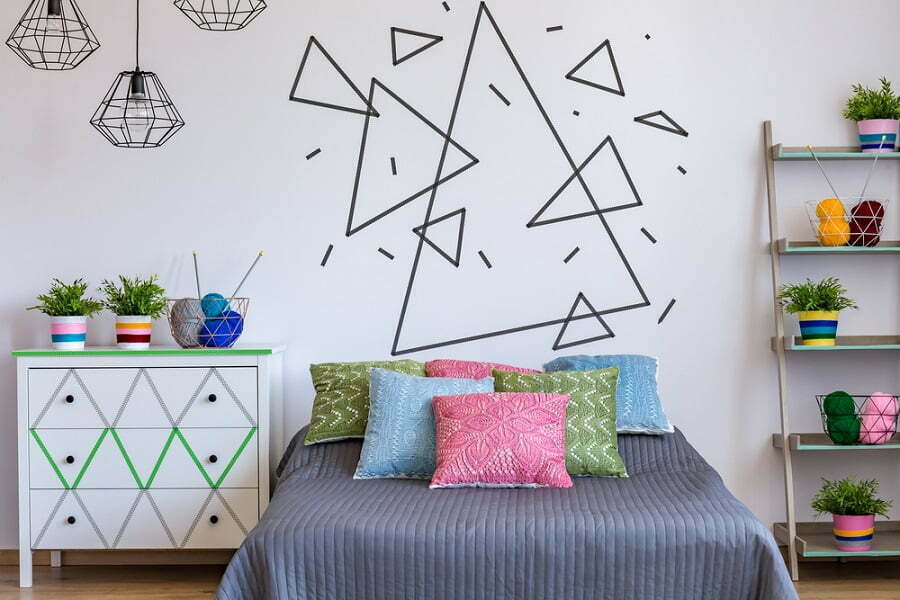 Geometry can make rooms look bright and modern, balance and harmonize them, and add a new, exciting touch to home decor.
People can use geometric shapes and forms to make a room look better.
Birch Slices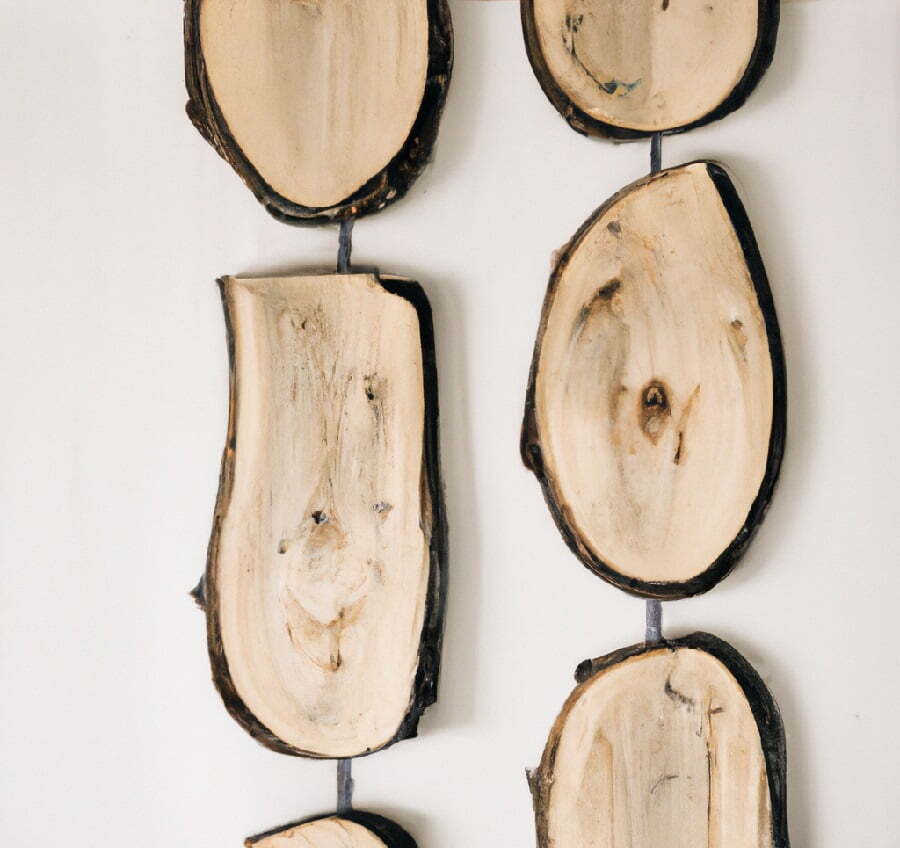 One good thing about birch is that you can leave the edges unfinished if you like the look.
Because the core is solid birch and has no holes, the exposed edges sometimes look suitable for the project.
It can help you save effort and energy because you don't have to apply edge tape or solid edge banding unless you want to.
Light Box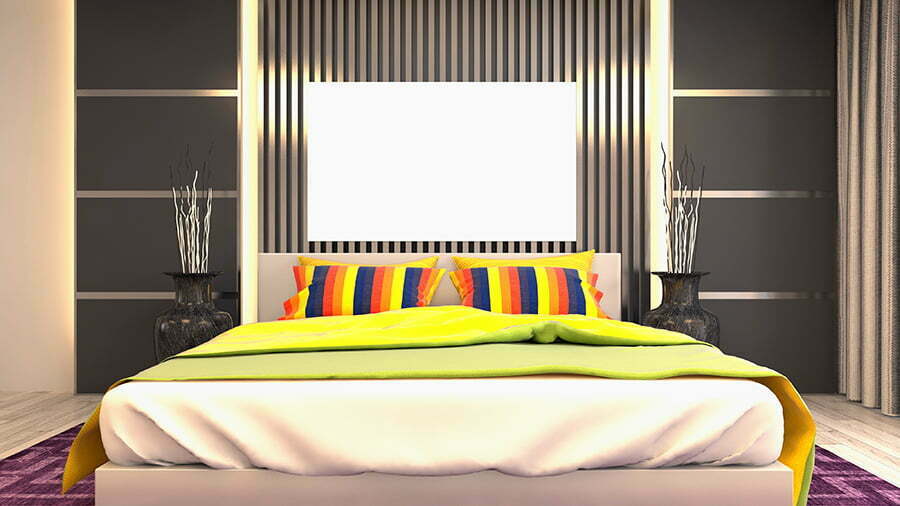 Light boxes are a lot of fun in a bedroom, and they give off a pleasant ambient light because it is like a movie theater sign with its backlight effects.
You can get creative and change the words to fit your mood, or you can look online for a short quote.
Classroom Map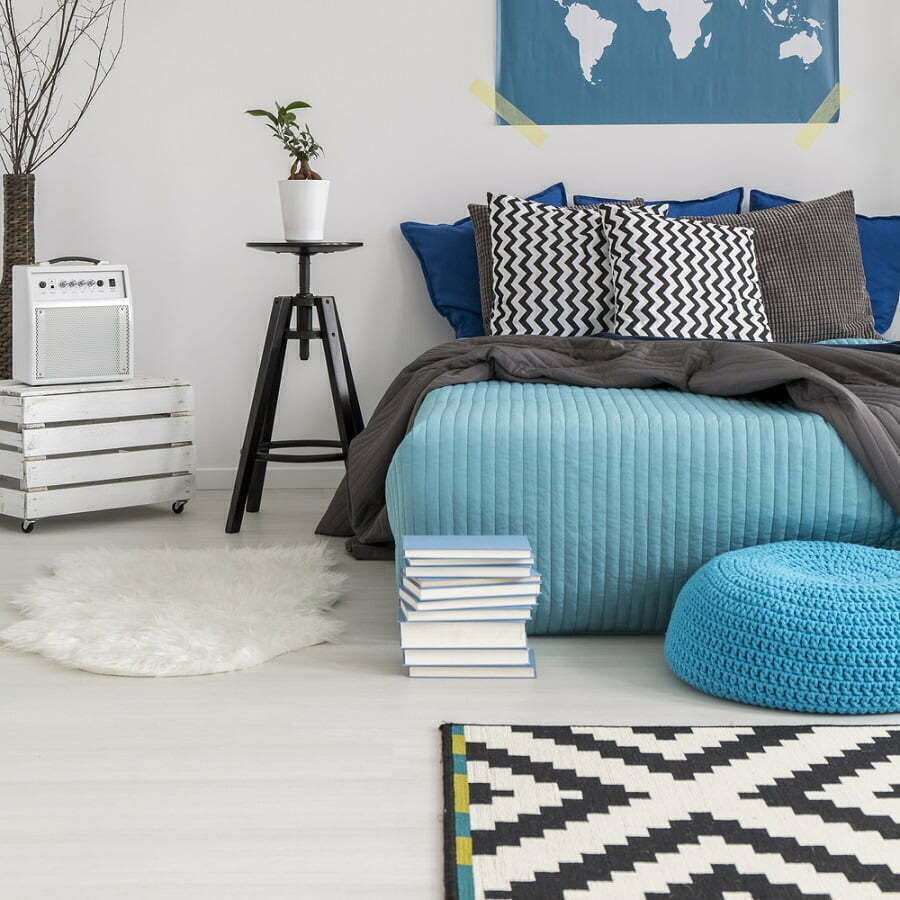 The geographic map layout in the interior serves numerous purposes. First and foremost, this is a bold ornamental feature that quickly draws attention.
A map on the wall has a beneficial impact. People recall locations they have visited, intriguing information about various nations, places they want to see, and so on.
Pallet Headboard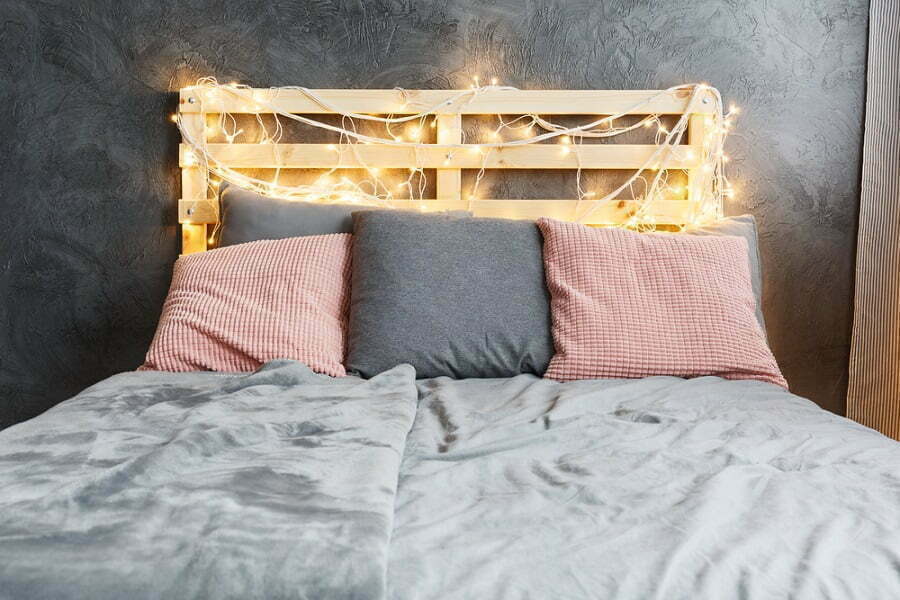 The presence of handcrafted crafts in your home gives your space a cozy appearance. That's what you get by turning pallets into makeshift headboards.
Pegboard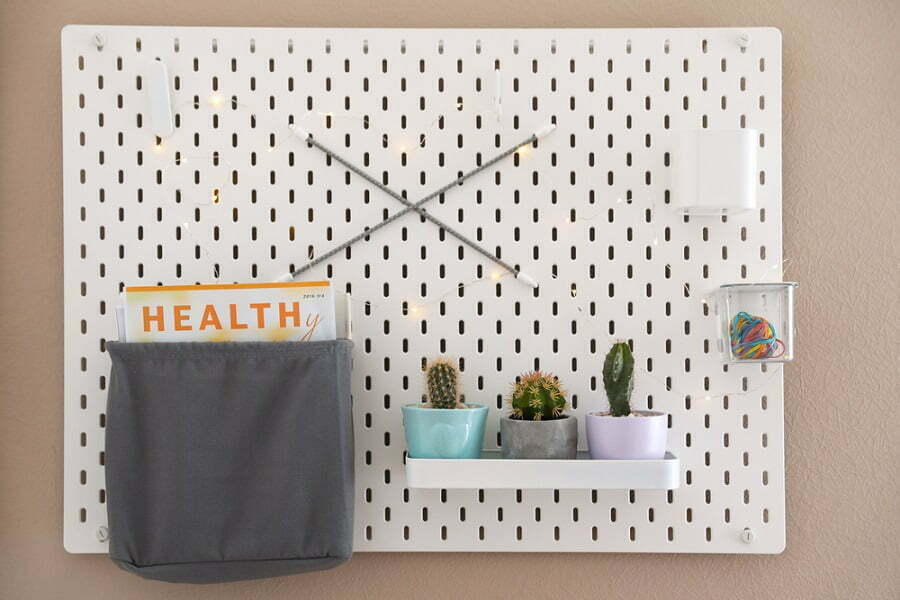 Pegboard is an excellent choice for organizing and storing tools, accessories, gadgets, and other items. It is an option that is helpful in many different ways because it can be changed to fit your needs.
There's no reason why it wouldn't work as a practical headboard in a bedroom.
String Lights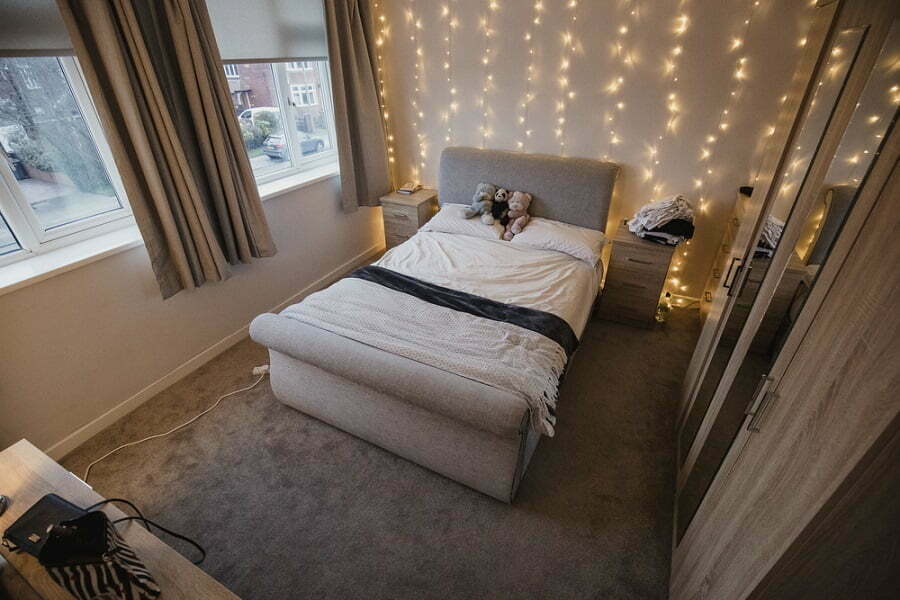 String lights are chic. You can hang them from the ceiling over the bed. Or you can also place them around your bed to make a border or even light the way to your bed.
Headboard Made of Open Books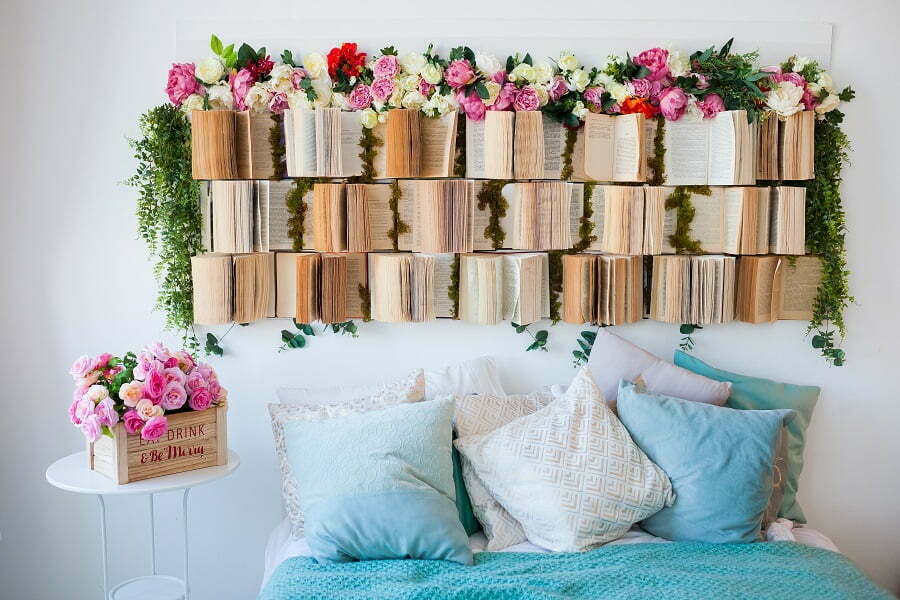 Time for an unusual and very unique design. It's a headboard made of open books. It is what the name says. You have to find a bunch of old books and hang them on the wall open.
This example also uses faux flowers to add even more pizzazz to this decor idea.
Bed Under a Window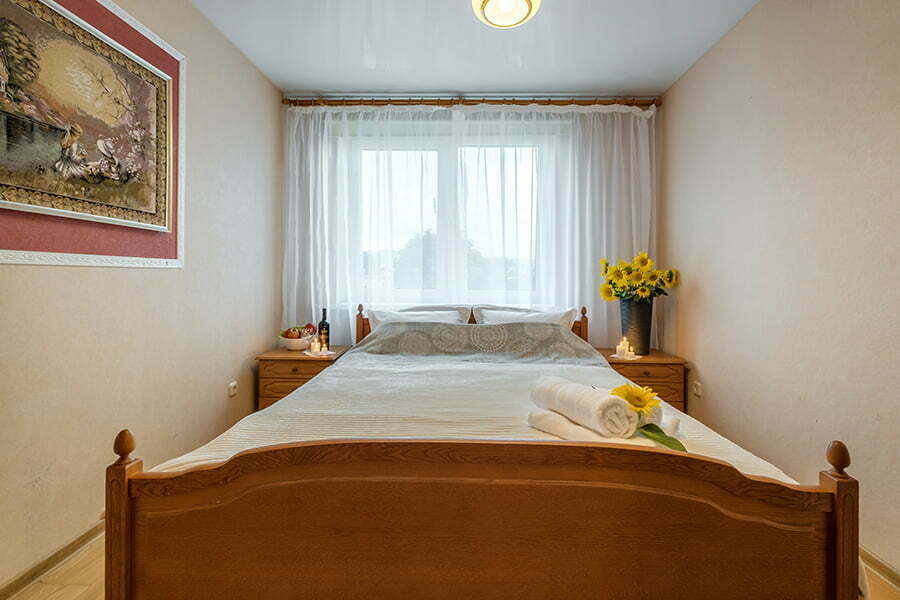 Some individuals like the natural light that flows over them when they wake up next to a window. So, it's best to put your bed there.
Windows can make a striking and unique "headboard" for the bed. Also, placing a bed against the window wall can make the room feel bigger.
Non-functioning Fireplace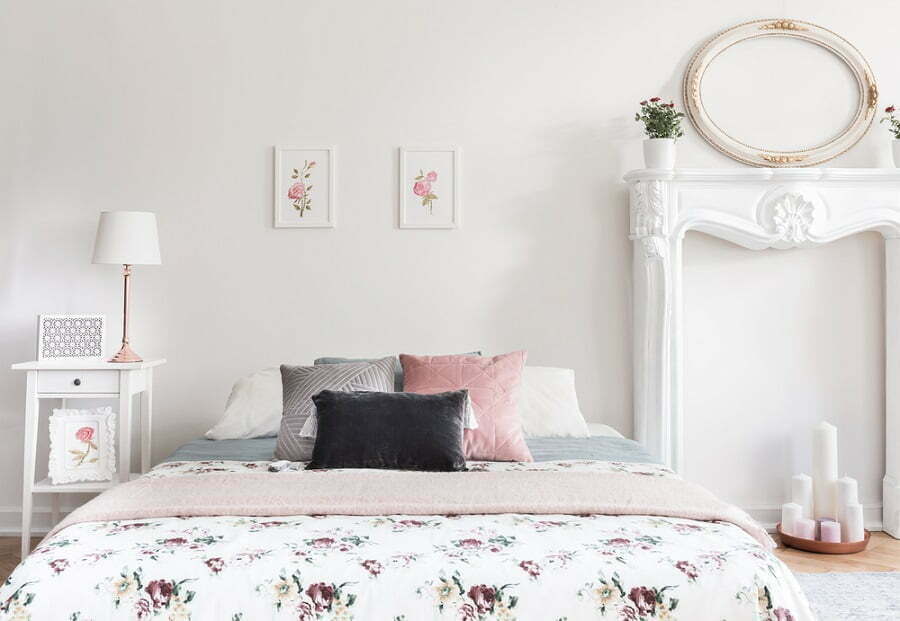 Even if your fireplace isn't working, it's not entirely worthless.
You may not be able to start a roaring fire, but you can take advantage of the chance to be creative with an empty fireplace—make a headboard out of it.
Metal Wall Art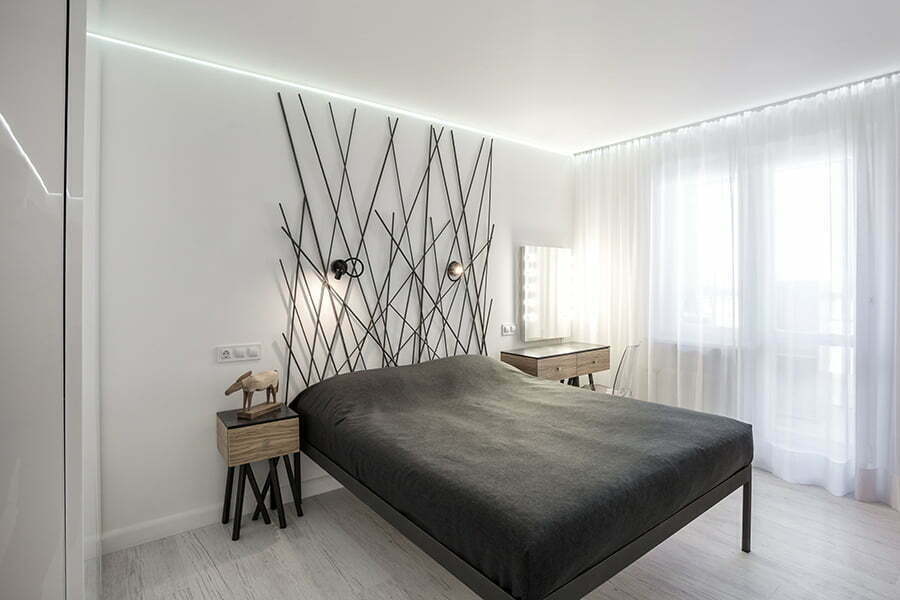 Metal wall art fills up the space above the bed nicely. It's a unique design idea. You can use geometric shapes or wall sculptures.
In this case, oversized metal wall art serves as an excellent headboard because it is sturdy enough to provide support for the bed.
Wicker Wall Art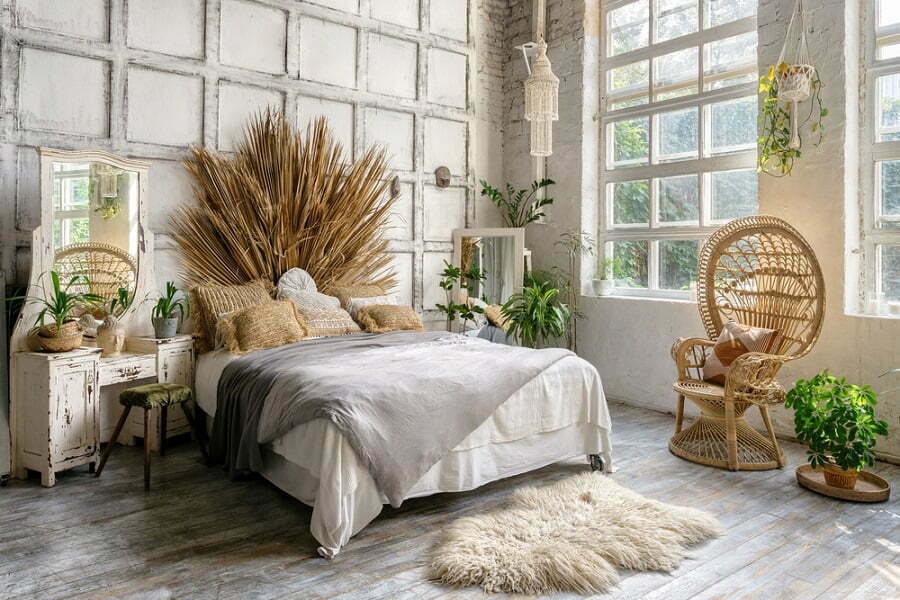 Wicker wall art may be a terrific way to bring quirky flair to your home while adding texture to your walls.
They're simple to hang, making them an excellent choice for even the most inexperienced house designer.
Wicker wall art decor may be helpful to decorate any barren wall, from the living room to the workplace to the bedroom.
A Large Empty Picture Frame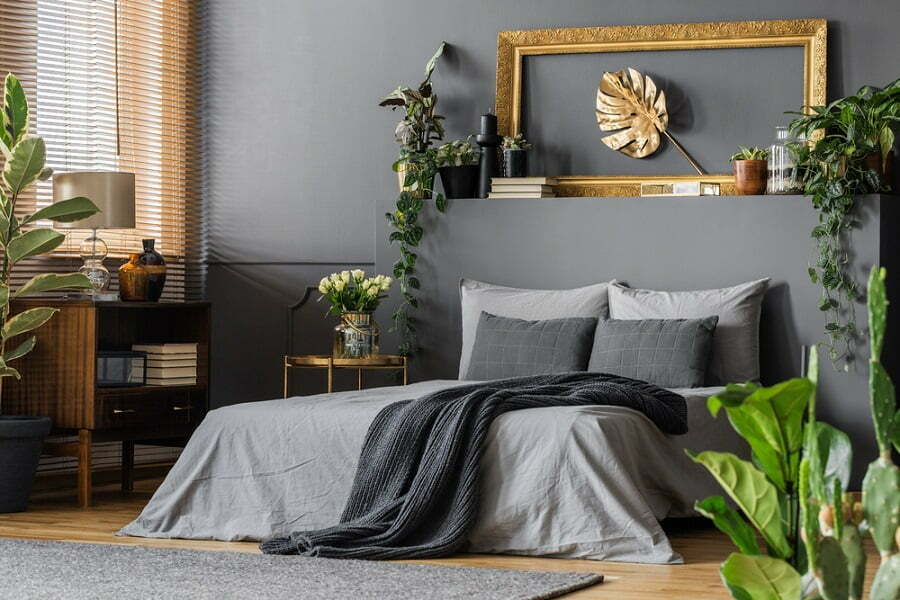 There are some genuinely fantastic ideas if you have a wall over the bed that you want to adorn with empty frames. One of them is to use empty frames on a wall as a headboard.
Hang several odd-looking empty frames on the wall in any random sequence or positioning and see the dramatic improvement in your space.
Built-in Wall Niche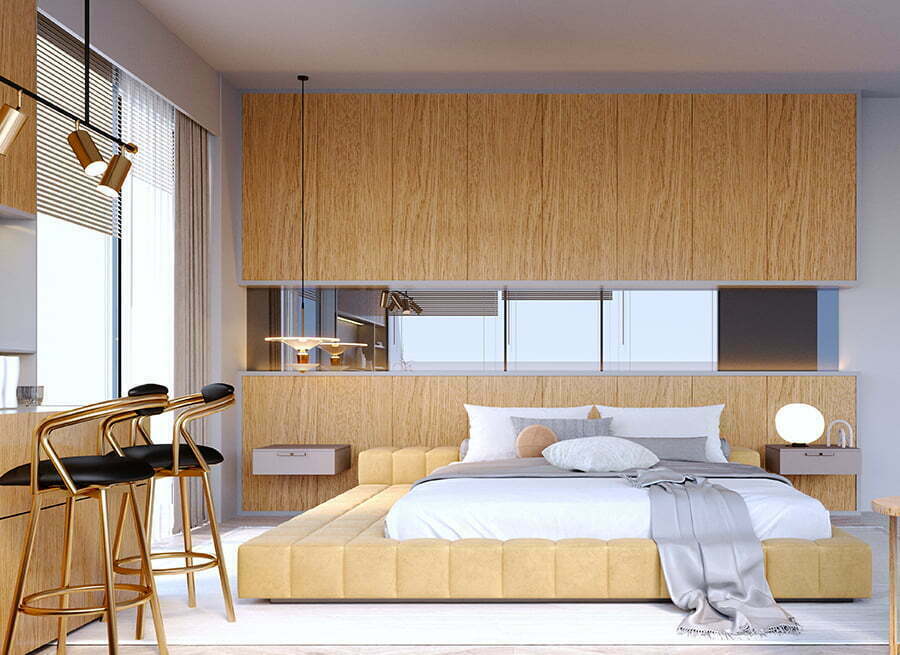 Wall niches function as built-in shelves in your house. They may be fitted in almost any place and are particularly beneficial in homes with limited floor space for adding shelves.
Aside from storage, they may also decrease clutter or display decorative items and create focal points.
There are several ways to use wall niches, and one of them is an excellent built-in headboard.
Room Divider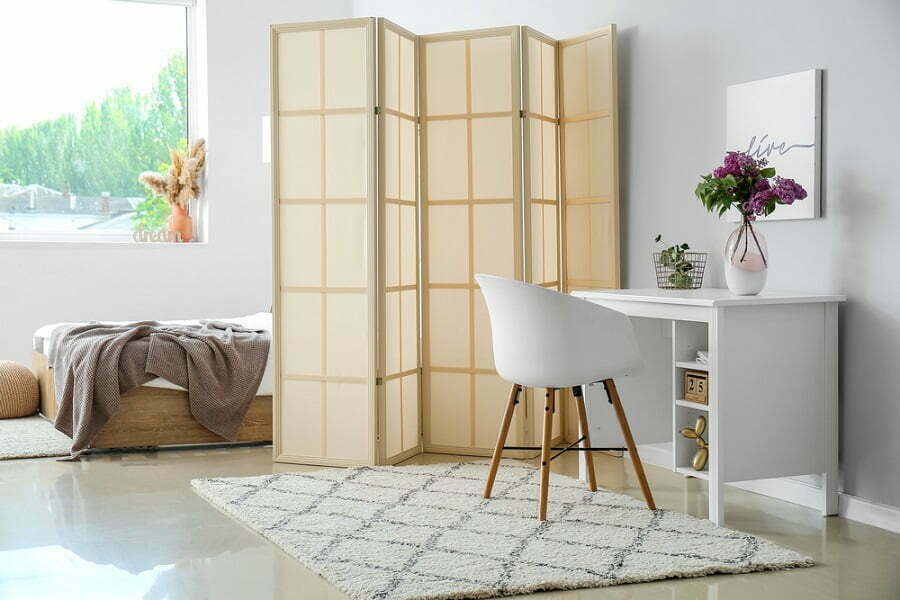 Room dividers are an excellent technique to separate your area and may also serve as a decor item, even in a tiny bedroom, when used as a headboard.
They help modify the arrangement of a room, give more seclusion, increase storage space, or provide a change of view.
FAQ
Do you need a headboard for your bed?
You do not need a headboard for your bed, but it offers comfort and decor value. So considering some kind of a headboard is a good idea if you can afford it.
Are headboards out of style?
Headboards are regaining popularity with oversized designs, floral patterns, wooden textures, and packing decor value. It's about establishing a strong focal point and making a statement.
Why is a headboard important?
A headboard supports the bed, but its primary function is to protect the wall from wear and tear. It also has decor value.
Should you put your bed against the wall?
Yes, but you should leave a few inches for air circulation. If you consider adding a headboard, you will need to leave some space for it too.
Recap
Liked this article? Here's what you can read next: