Last updated on November 19, 2018
Finding color ideas for a bedroom with dark furniture can be challenging, especially when you are trying not to let the furniture be the dominant aspect of the bedroom.
Keep Color Contrast Low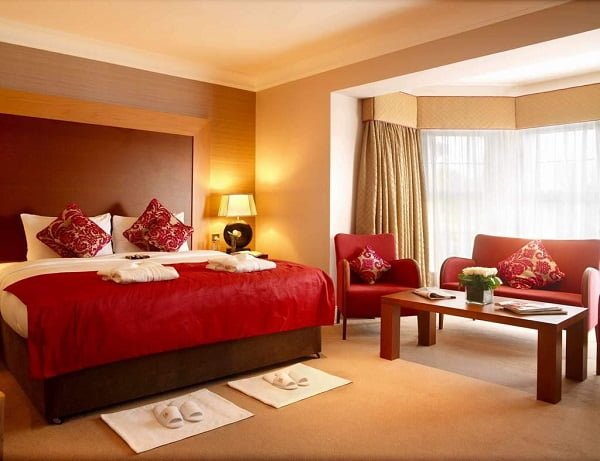 When pairing wall colors with dark furniture, to minimize the dominance of the furniture, it is important to choose colors that keep the contrast to a minimum. It is possible to have multiple colors in one room, however, you should make sure that all of the colors you decide to use are in the same contrast range. For example, with dark red furniture, natural dark wood (especially mahogany), dark beige walls can be used.
Use Off-Whites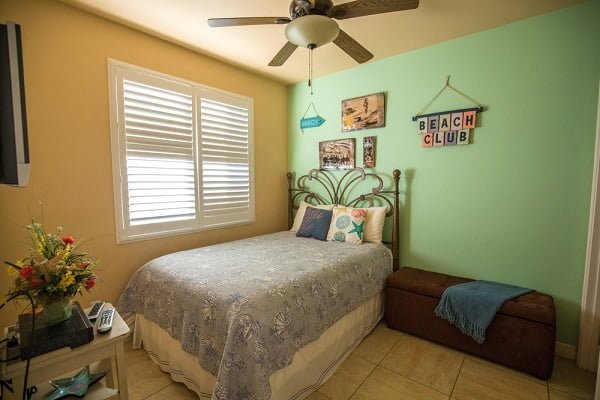 Bedroom colors with dark furniture should be warm, maybe an off-white for the ceiling. It is important that the ceiling is painted in a flat pain, and the walls should be painted in either a washable flat or eggshell color. It is not recommended to have a vibrant contrast between the furniture and the color of the walls because that will draw more attention to the dark color of the furniture.
Bedroom Molding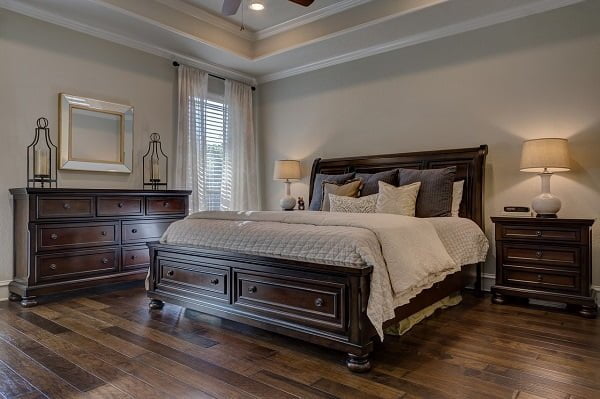 When painting the trim work of the room, the typical high-contrast white paint should be avoided. This color makes the room look smaller, which you want to avoid with dark colored furniture. The trim should be painted in the same color as the wall, but in a semi-gloss finish. This will make the room appear larger and will help to diminish the dominance of the furniture.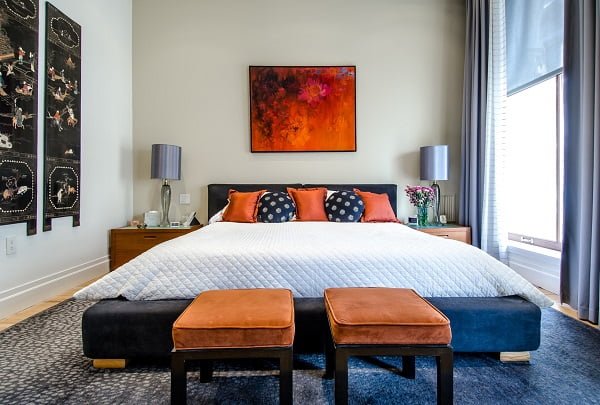 When browsing colors, it is important to select colors that are in the same contrast palate. This will reduce the dominance of the furniture while creating a seamless look throughout the room. It is important to remember not to pair high-contrasting colors such as a white with a blue as this well make the room appear smaller.
Recap
Liked this article? Here's what you can read next: