Last updated on April 6, 2023
These bookshelf alternatives will show you how to store and display your books without needing a bookcase. Read on!
Books make lovely decorative items if you know how to display them. But it doesn't have to be the traditional bookshelf or bookcase. If you have limited space, you want to read this carefully.
These are the best bookshelf alternatives for a small space. These are some of the most creative and valuable ways to organize your books. The best part is that they're easy to make.
Remember that the key to having a comfortable reading experience is to find a spot where you feel at ease when you're engrossed in a good book.
So if you haven't found the ideal spot yet, try experimenting with these ideas until you do.
Stacked on the Floor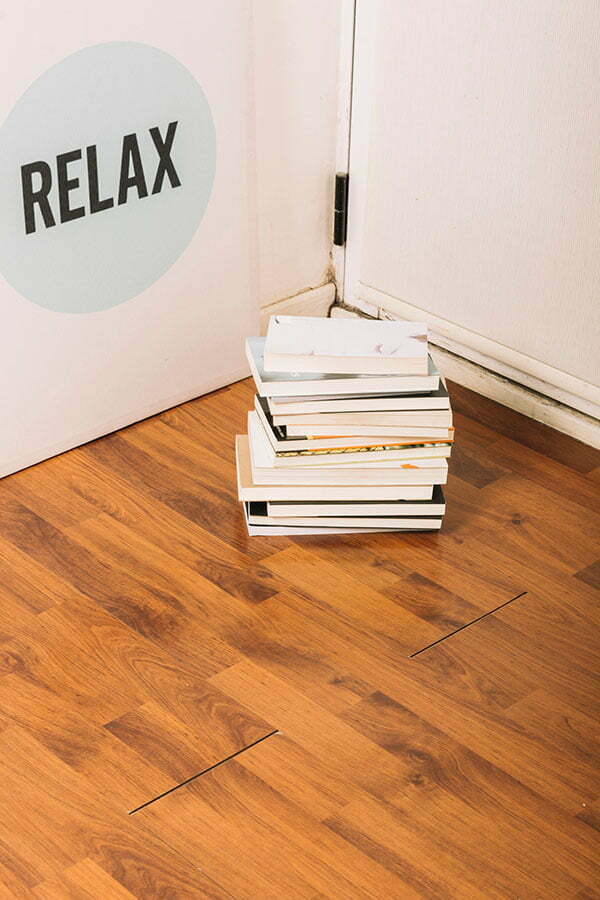 This setup is ideal for those who don't have a lot of square footage or if you're looking for a low-key display solution. We love the idea of putting together a complete corner as an area specifically designed for reading. This gives us major cozy corner envy.
Stacking books can also work as a makeshift end table alternative or a nightstand alternative if you want.
Plant Stand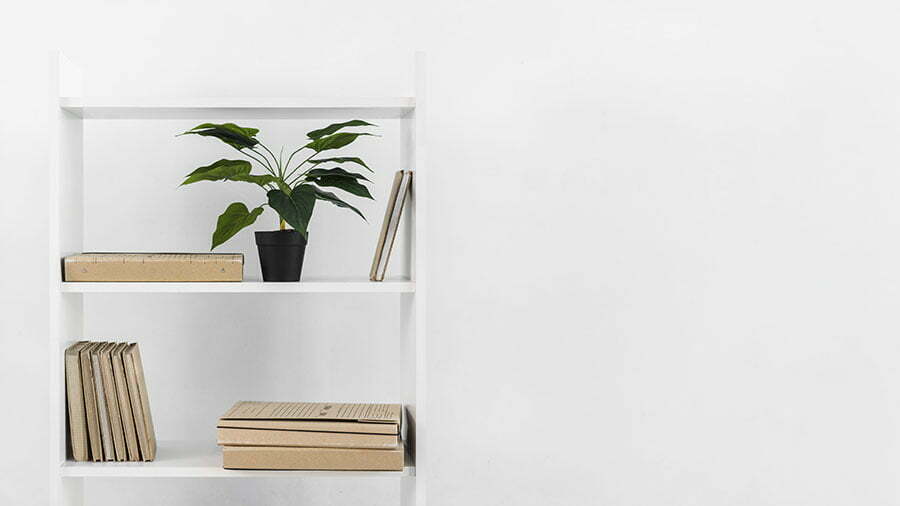 Stacking your books is a great way to add greenery to any room. Books are sturdy and provide an accessible surface area for plants to grow. If you don't have enough space for all the plants you want, try using your books instead. Just remember to keep them upright.
An alternative is a plant stand that you can use to keep books and your plant pots. Add some decorative accents with books among your greenery indoors.
Books on or Below a Windowsill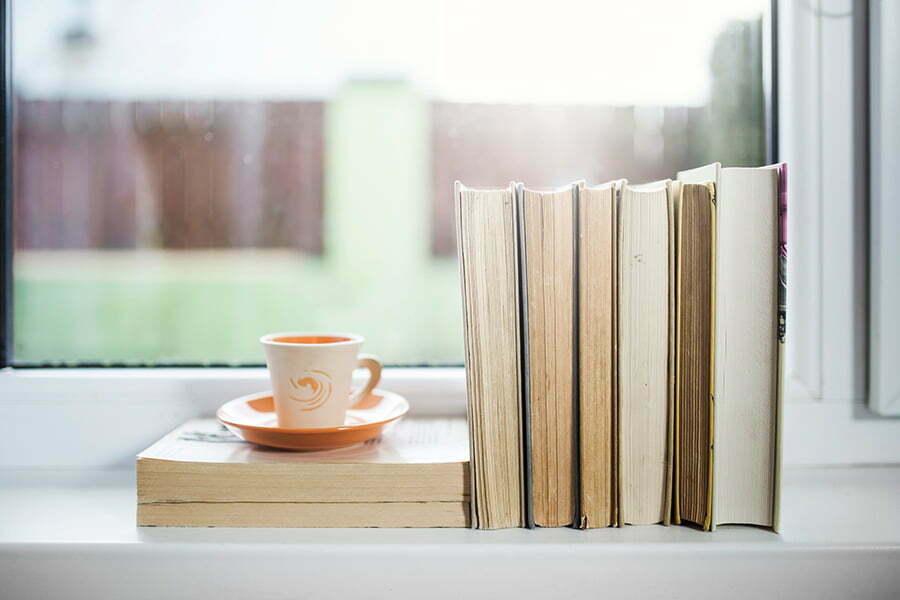 There's virtually nothing better than having a great reading nook — except a reading nook next door to a window with lots of natural light.
Why should you put away your favorite books when you could pull them out of the bookcase and place them next to your ideal nook? You'll get the added benefit of keeping them close at hand when it comes time to read.
Hutch or Buffet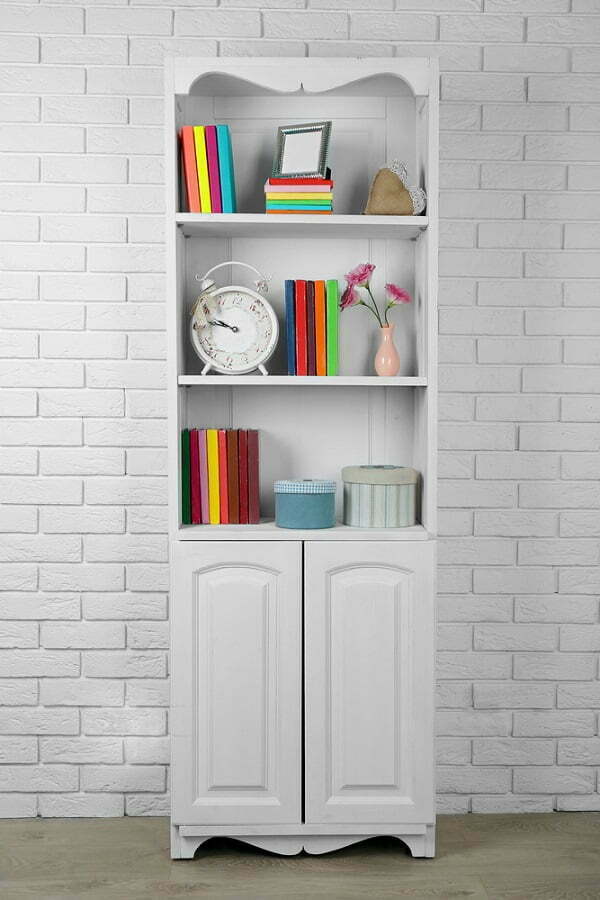 A hutch is an excellent addition to any living space. It can be placed anywhere you need extra storage. A hutch will fit perfectly next to your television, sofa, or fireplace.
Huts are available in many styles and sizes. Some come with shelves, while others have drawers or cabinets built right into them. If you prefer keeping your books out of sight, opt for cabinets instead.
Mantel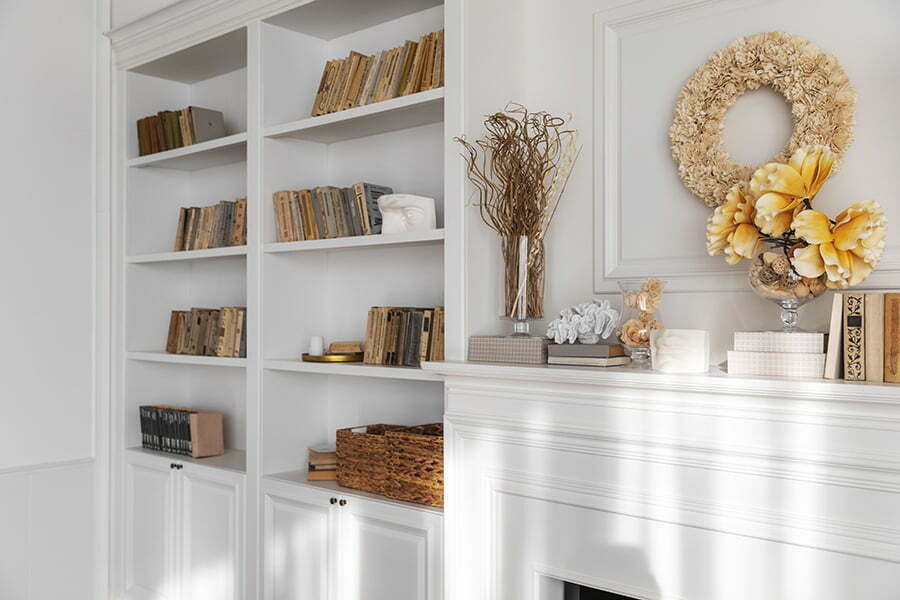 A mantel is an ideal space for displaying decorative pieces. You can use a mantel to show off your favorite books, photos, or other collectibles. A mantel also offers an excellent opportunity to add a bit of warmth to a room.
It's a perfect spot for a clock, candle, plant, or any other piece of décor that will bring life to the room. If you have a fireplace, you have a great excuse to fill your mantel with all kinds of interesting objects.
Fireplace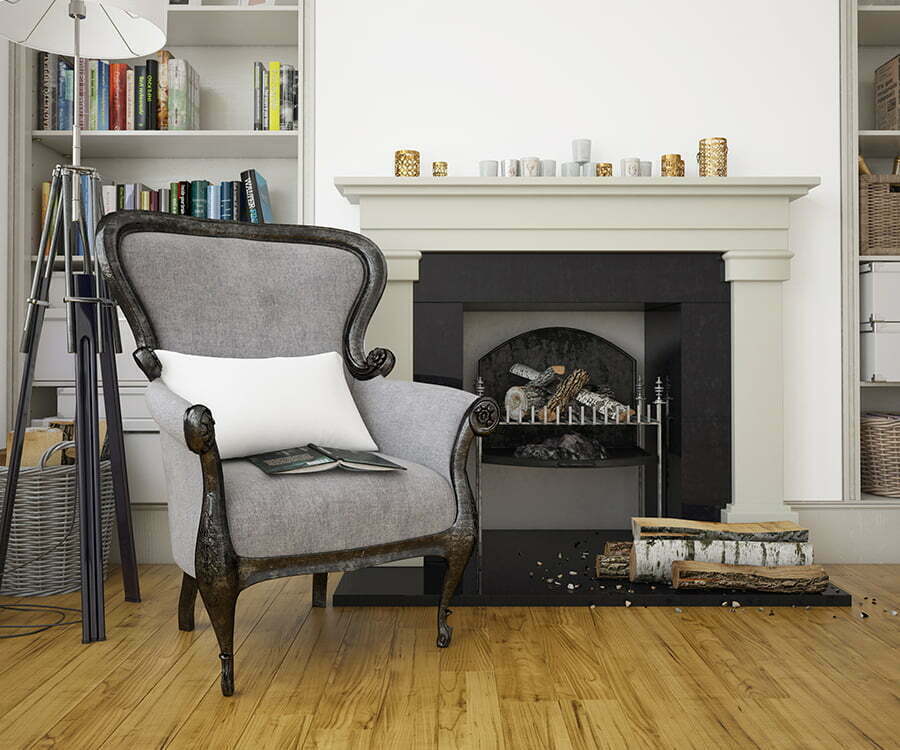 If you find yourself living in an old house with a dead fireplace, you might have an opportunity to display your books uniquely. Especially if your mantle is already taken up by something else, like a TV, decorative mirror, or large painting, I suggest using the fireplace instead.
A fireplace is a great place to display books because it's usually empty, making room for your collection. And since it's a functional space, it's also a great spot for storage.
Artful Display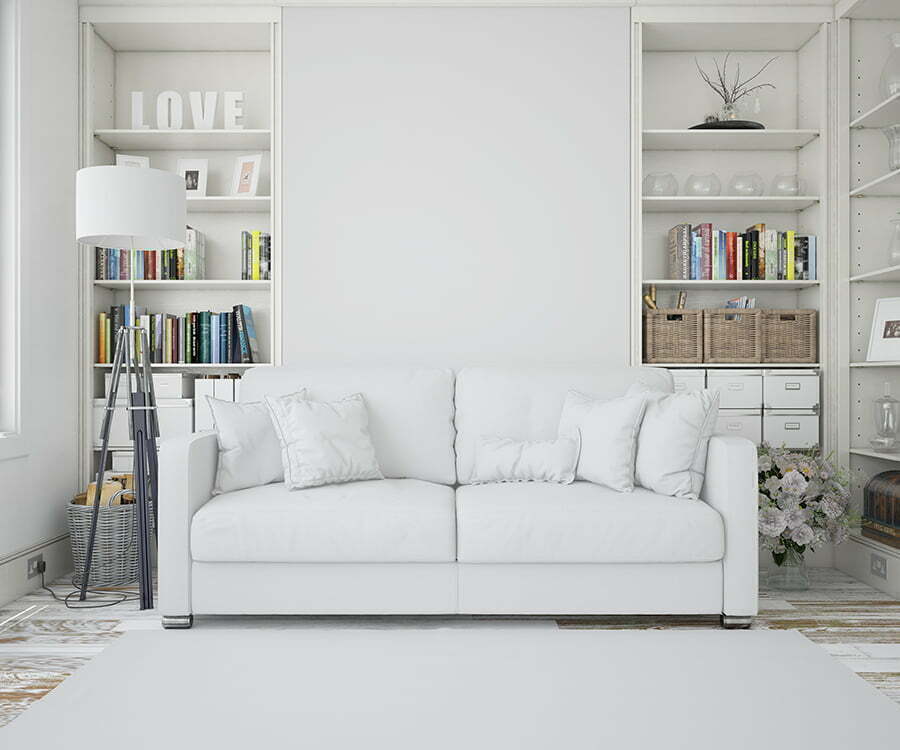 A clever alternative to loading shelves with books? Designate a few to the entryway console table (or whatever alternative you have), and stack them against the wall to serve as art.
Add other items to the mix, like an old clock radio and a vintage lamp. If they were all made out of repurposed materials, they'd have a unique story behind them.
Bench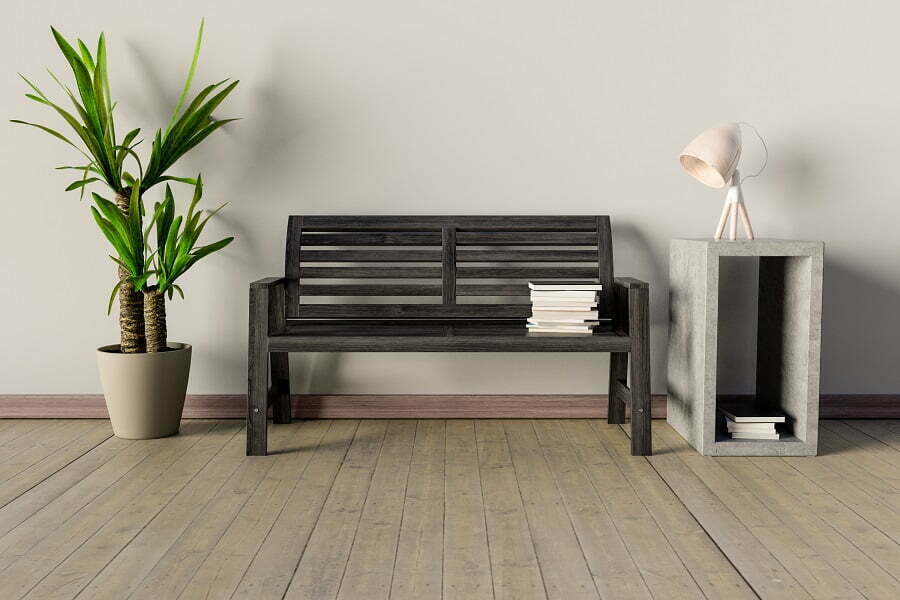 Skip the boring old entry console, instead opting for a sleek yet functional bench in its place. Set aside half the bench for a stack of books or magazines and reserve the other half for a more functional purpose.
Leather Harness Hanging Bookshelf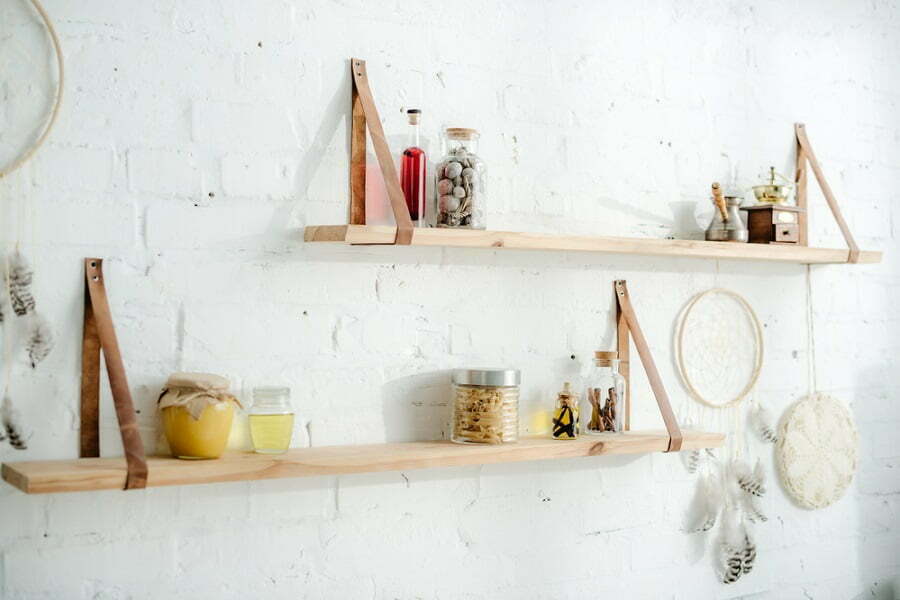 A leather harness hanging bookshelf is a shelving unit with two shelves attached to a single piece of leather. This allows for easy access to books on both sides of the shelf.
The shelves can either be open or closed, depending on whether you want to hide or showcase your books. Leather harnesses offer a stylish look that complements most interior designs.
They are also durable and can easily last for years without losing shape.
Hang Books with Hooks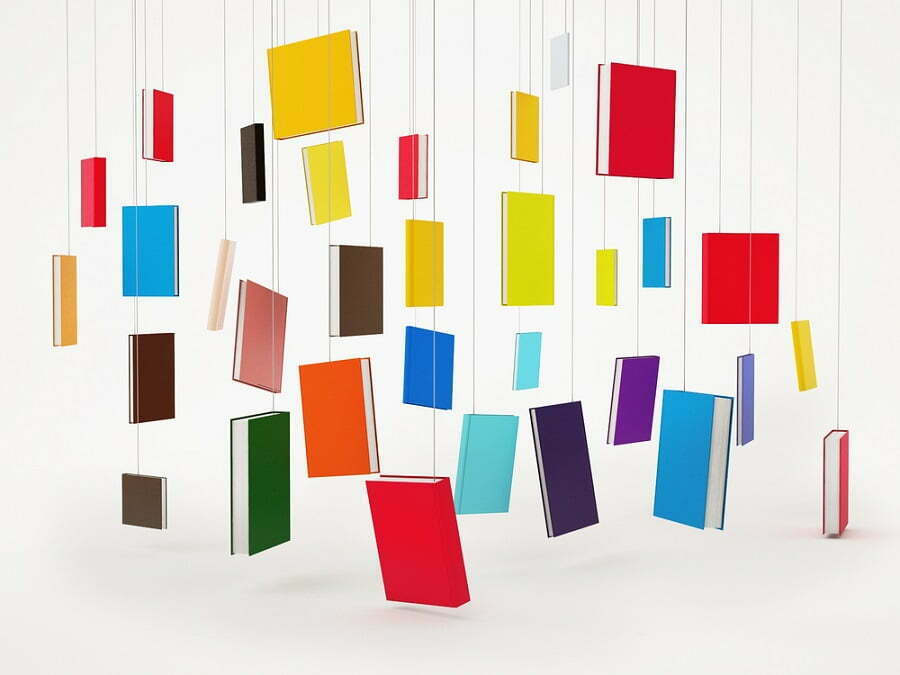 If you don't have much space to spare, you can still create a beautiful reading nook by simply hanging your books from hooks. All you need is some string and a bunch of tiny hooks.
Hang the string across the top of your bookshelves, and attach each hook to one end of the string. Then hang your books from the hooks.
Ladder Shelf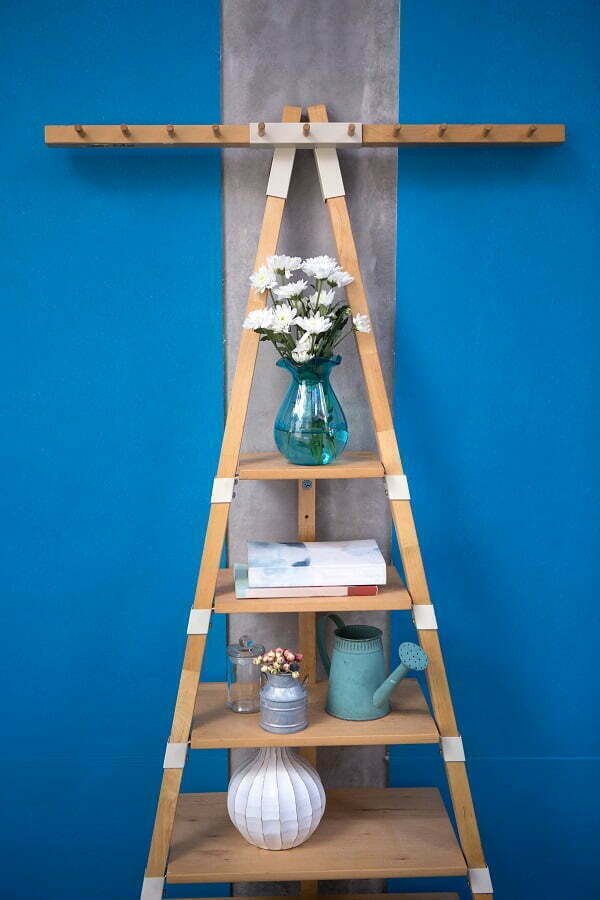 You can use a ladder shelf to display and store your books. Ladder shelves come in many different styles, so you should choose one that suits your needs best.
For example, opt for a simple design if you prefer to keep your books organized. However, if you want to make your books stand out, go for a more ornate style.
Book Tree-shelf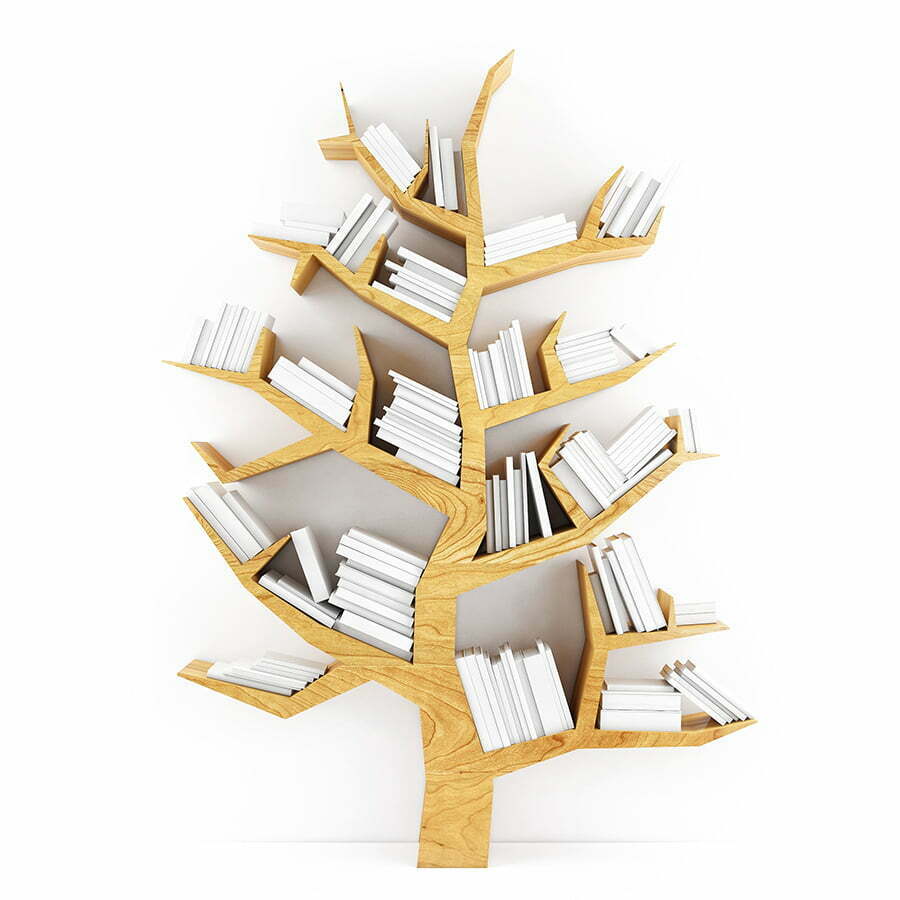 The tree-shelf is a simple but elegant solution to storing books. Cut down a sturdy branch from a nearby tree, and then use it to support your books.
You can always add a wooden frame to the branch's base if you prefer a more traditional design.
Nightstand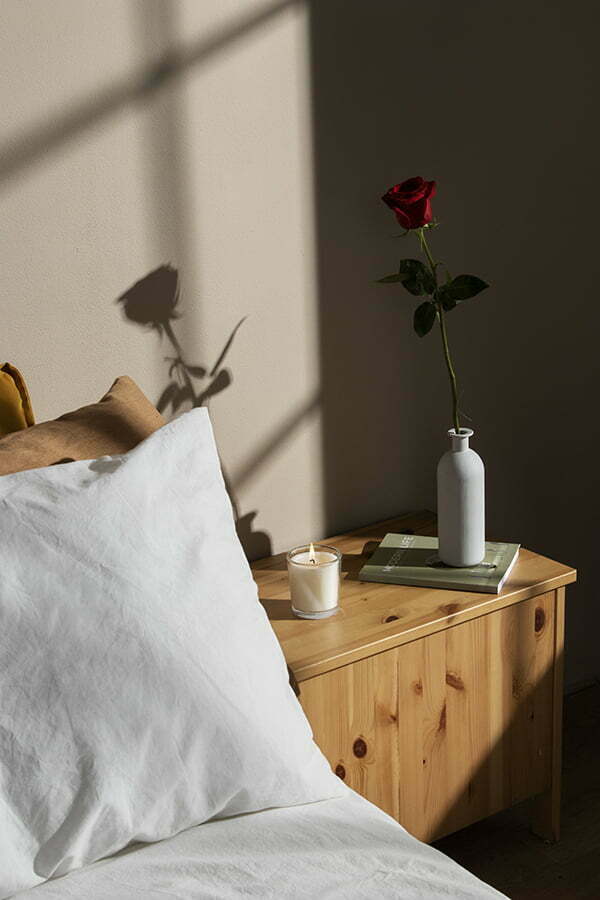 One of the simplest ways to incorporate books into your home decor is to use a nightstand. It doesn't matter what kind of bedside table you choose; make sure it fits comfortably within your bedroom.
FAQ
What is the difference between an armoire and a bookcase?
An armoire is a tall cabinet that usually contains drawers. A bookcase is a low storage cabinet that often holds only books.
Can I build my own bookshelf?
Yes, you can build your own bookshelf using wood. But before doing so, you should first measure your room carefully to get the exact dimensions needed for building a custom bookshelf.
Where can I find cheap bookshelves online?
There are plenty of websites that offer affordable bookshelves. Amazon has a great selection of inexpensive bookshelves.
Liked this article? Here's what you can read next: