Last updated on November 26, 2020
What are the best night lights for use in your bedroom, bathroom, or hallway? It's a lot to ground cover but we have the answer here. Read on!
► Our top choice: This Red Night Light
We've come a long way since long-burning tealights. Now, about 90 million new night lights are purchased in the US.
Before researching the best night lights we have pinpointed two reasons why you would want to use it. First, you (or your child) may not be comfortable sleeping in the pitch dark. Second, you need dim light to get around your house during the night. Having these two use cases in mind we set out to find what works best.
As there are two cases where you want to use night lights, the requirements for them are slightly different. For instance, you might want hallway lights to turn on from the motion sensor. And you'll want to keep bedroom lights small (as small as an outlet lights).
A very important thing about sleep lights is what color they should be. So…
What color night light is best for sleeping?
The answer is red. We know that ideally, you'd want to sleep in pitch dark to keep those melatonin levels high. But if you need to use light, it's red that keeps your body least engaged.
Therefore, the best night light has to be red.
Next, here are some other qualities you want to look for:
Energy efficiency allowing you to leave it on all night and emitting the least amount of heat (LED works best).
Motions sensors for areas you walk through during the night.
Dusk to dawn sensors that turn on the lights at night and off during the day.
Bluetooth connectivity.
Other features like an auto-off timer or a noise machine.
And then here's a list of some issues you might encounter:
Sensor sensitivity (be it motion or light)
The difficulty of use, especially those night lights that have lots of extra features.
Loose plugs in the power outlet.
Finally, here's what we've picked for our consideration of the best night light. We've provided the links where you can purchase each of these lamps and we might get a commission for it. There's no extra expense to you for this convenience.
What's Inside?
LED Night Light Lamp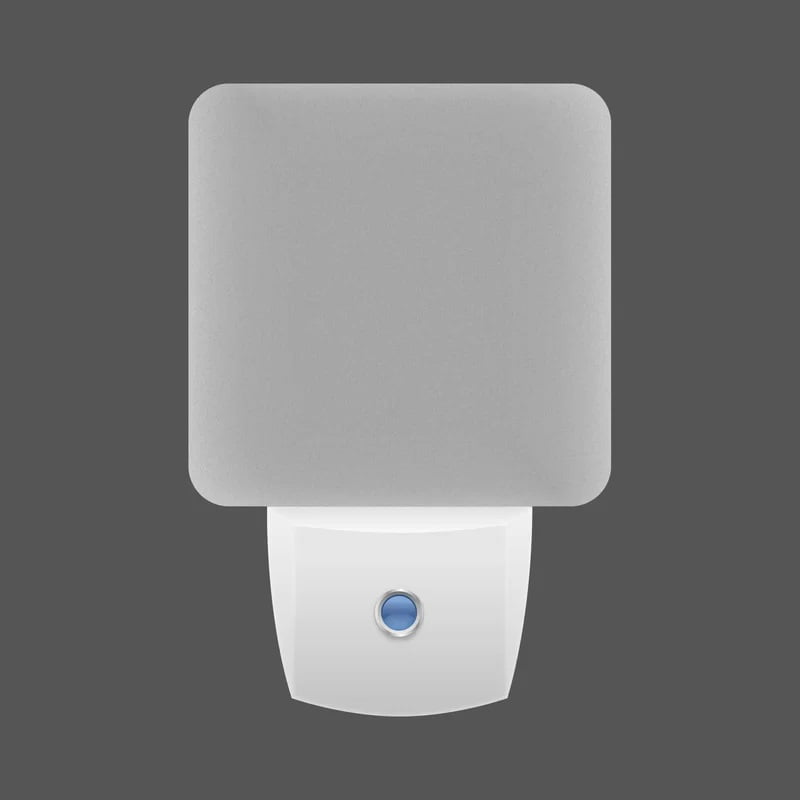 This night light is very reliable, sometimes too reliable as it is too sensitive that it turns with just a wave of a hand. It's easy to install and stylish looking plus it has an automatic timer where it turns on at night and turns off in the morning.
Pros: Reliable; affordable; stylish; automatic timer; easy to install.
Cons: Not motion activated; dim; too sensitive.
Motion Sensor Night Light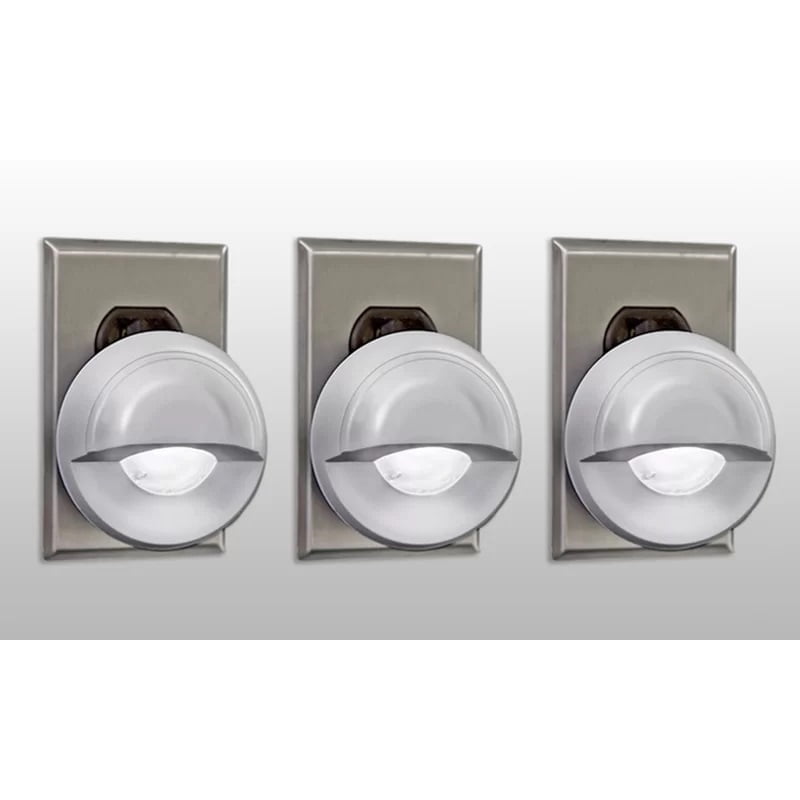 These cool looking motion sensor lights are a bit pricey but have a lot of great features other night lights don't. It has swiveling heads to direct the light in any direction you want and the light has a wide coverage. It's low cost and has motion and light sensors to boot.
Pros: Motion sensor; energy efficient; swiveling heads; light sensor; wide light coverage.
Cons: A bit pricey; overly sensitive; small.
Night Light Projector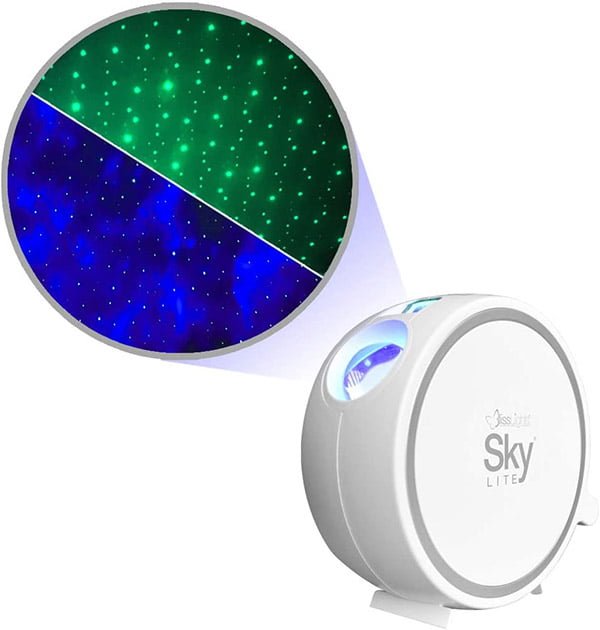 This laser projector creates a relaxing outer space feel for the room. The lights have multiple effects and the brightness is adjustable but the buttons are quite confusing. It's not made for outdoors and it has a built-in timer, it's a perfect gift for anyone.
Pros: Relaxing ambiance; adjustable brightness; multiple light effects; button controls; timer.
Cons: Expensive; indoors only; not friendly user buttons.
Red Night Light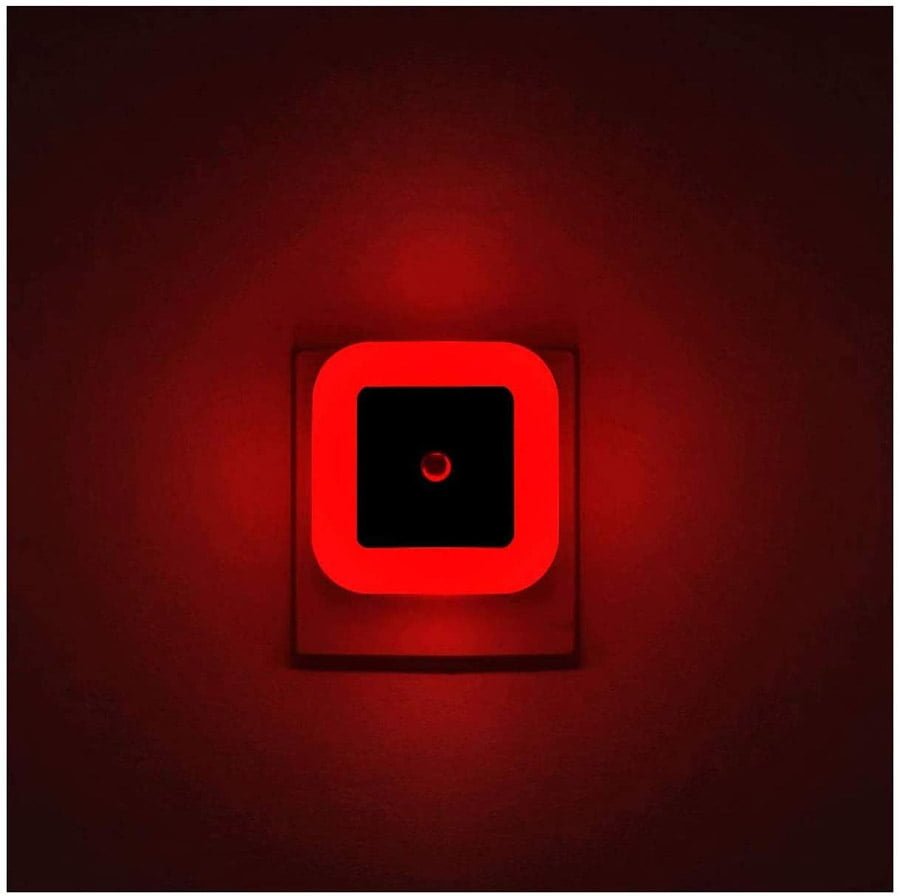 This is our top choice for the best night light lamp. It's a red light that we know is the most suited for sleeping, it can be easily plugged into a power outlet in any room, and it has a light sensor.
If you're looking for a light that can make you sleep better because it's dim, then this red night light is what you need. It turns on automatically during night time and off during day time and it can be plugged upwards or downwards to avoid blocking other sockets.
Pros: Light sensor; non-polarized plug; low power consumption; long lifespan; sleeping ambiance.
Cons: Not very bright; no motion sensor; light coverage is small.
Baby Night Light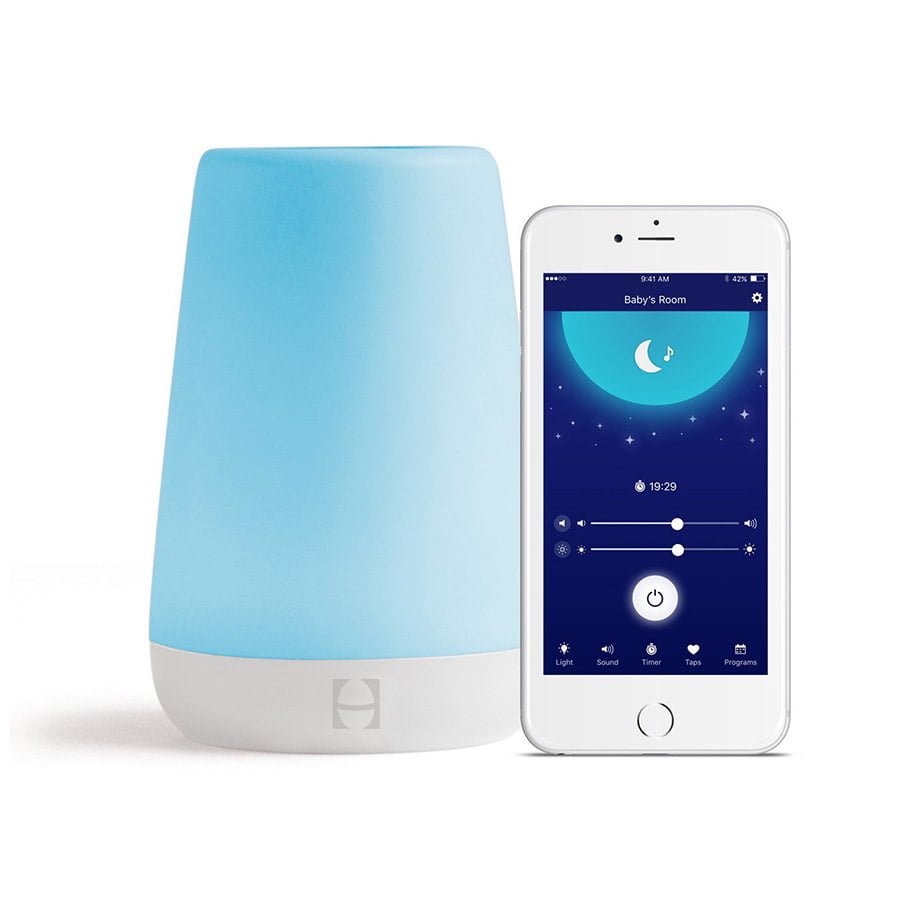 A baby night light with so many exceptional features to help babies and kids and can be programmed using a smartphone. Colors, sounds, brightness, and levels are adjustable and it helps your child get better sleeps too. It collects a ton of personal information though that might not be comfortable for others to give.
Pros: Multi-functional; easy to use; accommodates babies to kids; promotes better sleep; value for money.
Cons: Pricey; collects personal information; unplugs easily.
Night Light for Kids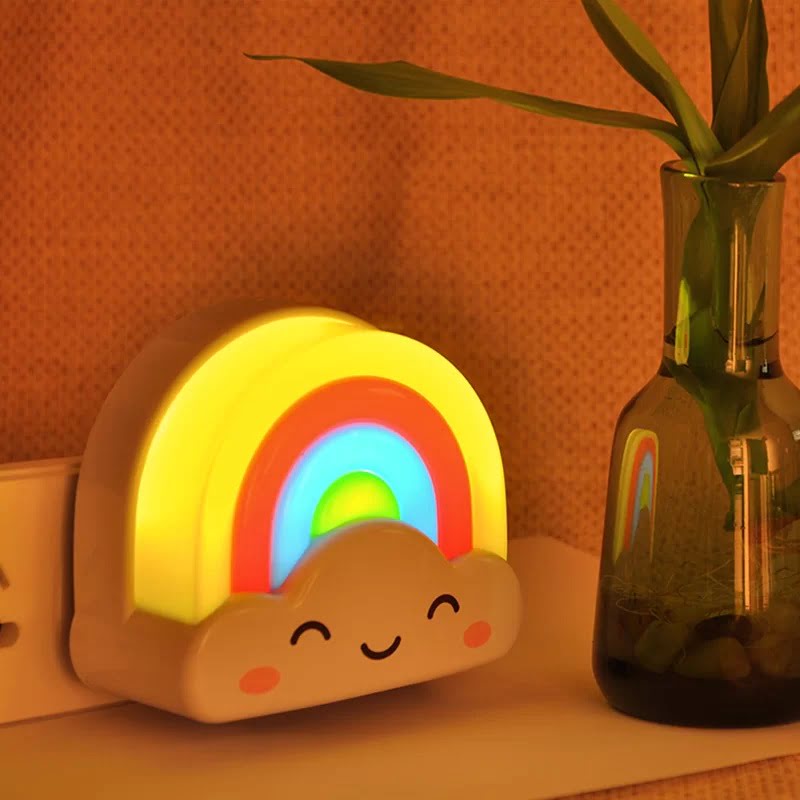 Perfect light for kids, this rainbow night light is energy efficient and doesn't need a battery for use. It can be used as a decoration when not in use and is made of environmentally friendly materials. It might be too bright for some kids though.
Pros: Light sensor; energy efficient; battery not needed; multi-function; Eco friendly.
Cons: Easily unplugs; blinks on and off; too bright.
Outlet Night Light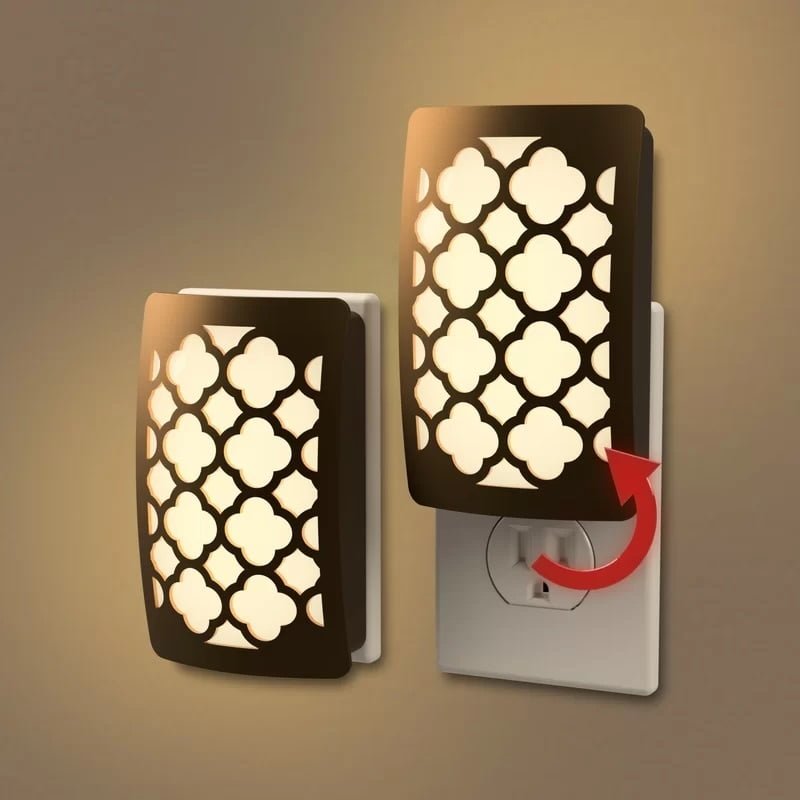 The main feature of this night light is that it rotates to expose or hide unused plug. It is too bright but has a wide coverage and is certainly affordable. It doesn't cost much to use and has sensor to automatically turn off during daytime.
Pros: Energy efficient; automatic dusk to dawn control; hides outlet plugs; easily rotates; affordable.
Cons: Too bright; might be too sensitive.
Battery Operated Night Light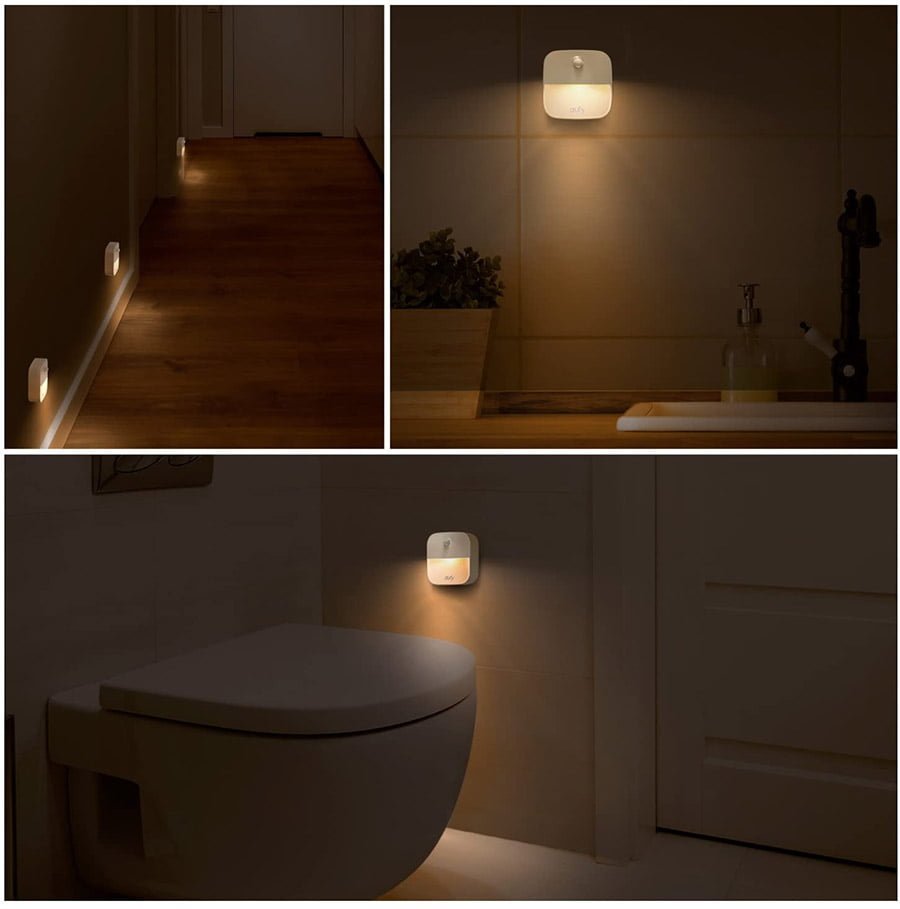 This battery-operated night light has a motion sensor but it lacks range so you have to go be near it to work. It's easy to use as you can stick or screw it and the brightness can be adjusted from low to bright. It automatically turns off once morning comes. Batteries can last up to a year.
Pros: Motion sensor; energy efficient; adjustable brightness; easy to use; dusk to dawn sensor.
Cons: Not for closets; motion sensor lacks range; needs to be in a really dark place.
Bathroom Night Light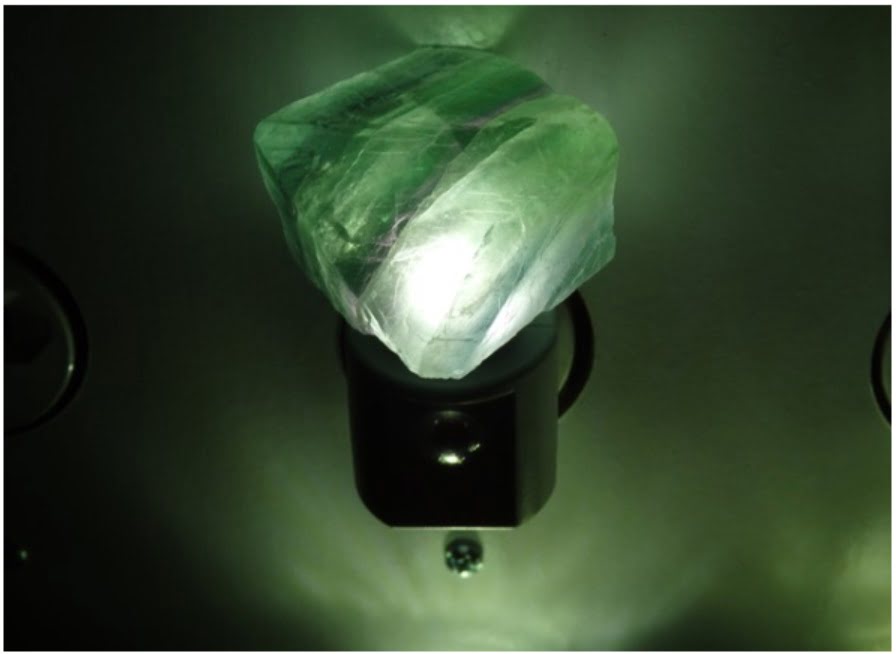 If you're looking for a light with a beautiful green glow, then this is perfect because it's made of green fluorite. It has a light sensor for automatic lighting when it becomes dark and it stays cool even if it's on to avoid burning.
Pros: Unique looking; energy efficient; stays cool to the touch; light sensor; beautiful glow;
Cons: A bit pricey;
Unique Night Light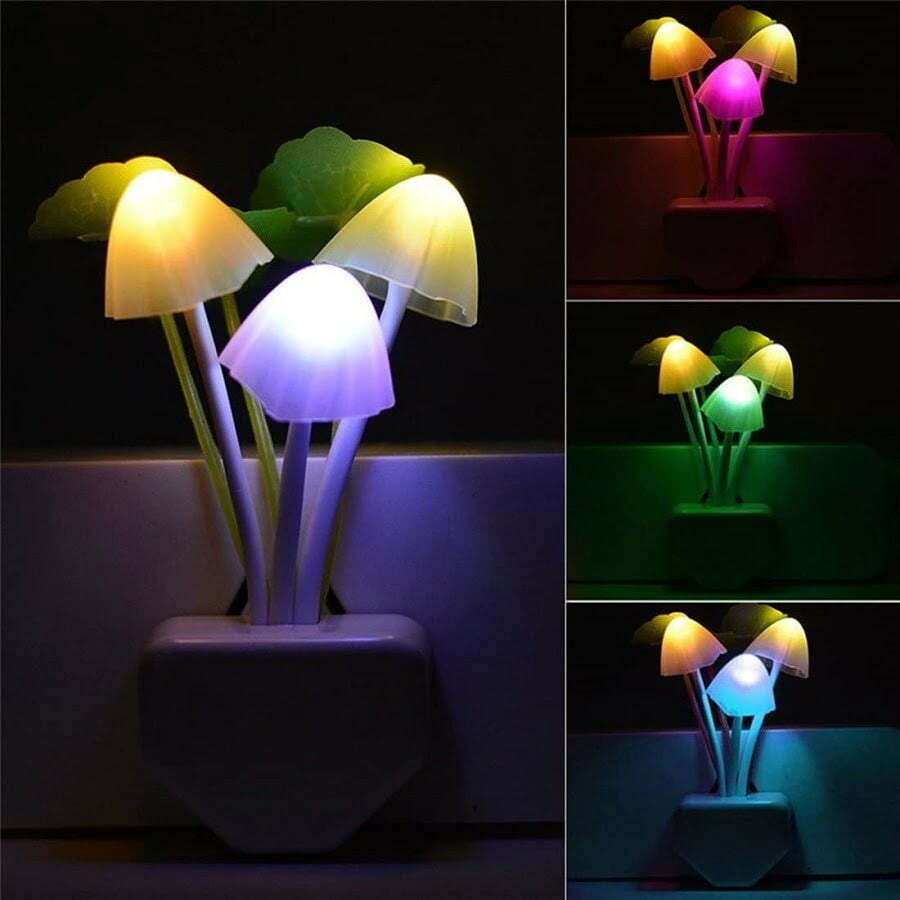 This unique looking mushroom night light is affordable and very simple to use. It has 3 sources of light with different colors that change. It's energy-efficient but smaller than it looks and a bit fragile.
Pros: One of a kind look; changing colors of light; energy efficient; affordable.
Cons: Smaller than it looks; might be fragile.
Liked this article? Here's what you can read next:
---
Disclosure: As an Amazon Associate we earn from qualifying purchases.